Preschool crafts are always a good idea to keep the kids busy while you're doing household chores.
This simple printable cow paper bag puppet template is wonderful for letting your child's creativity and imagination develop.
The printable farm cow template comes with two options: a colored cow or one that your little one can color themselves.
This basic printable cow paper bag puppet template gives your children the opportunity to practice their coloring and scissor skills.
Follow the easy instructions below and watch the tutorial video as you make this printable paper bag cow puppet craft.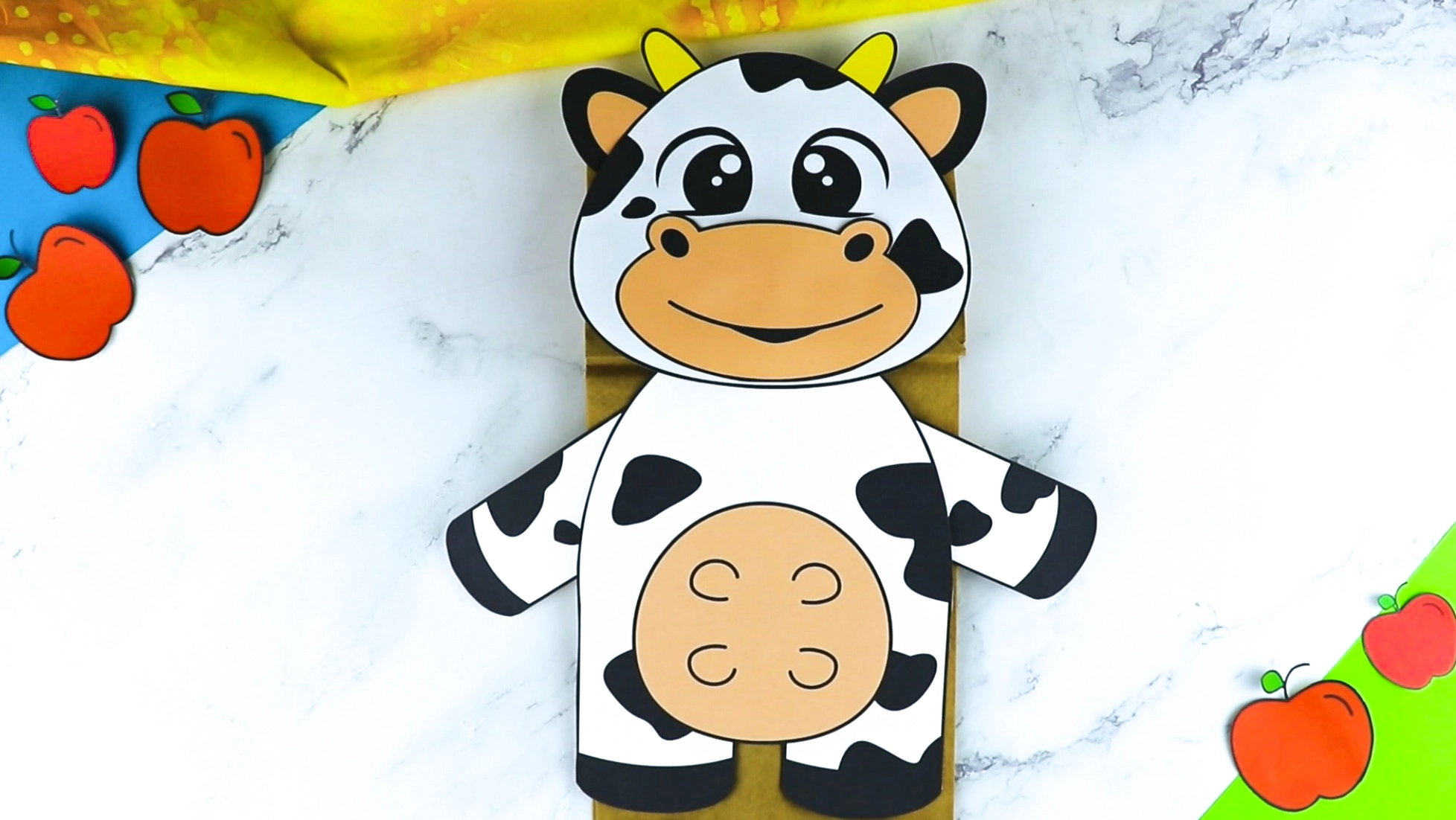 *By the way, this post may contain affiliate links which means I may receive a small commission at no additional cost to you if an item is purchase through that link. For more information, click here.*
Printable Cow Paper Bag Puppet Craft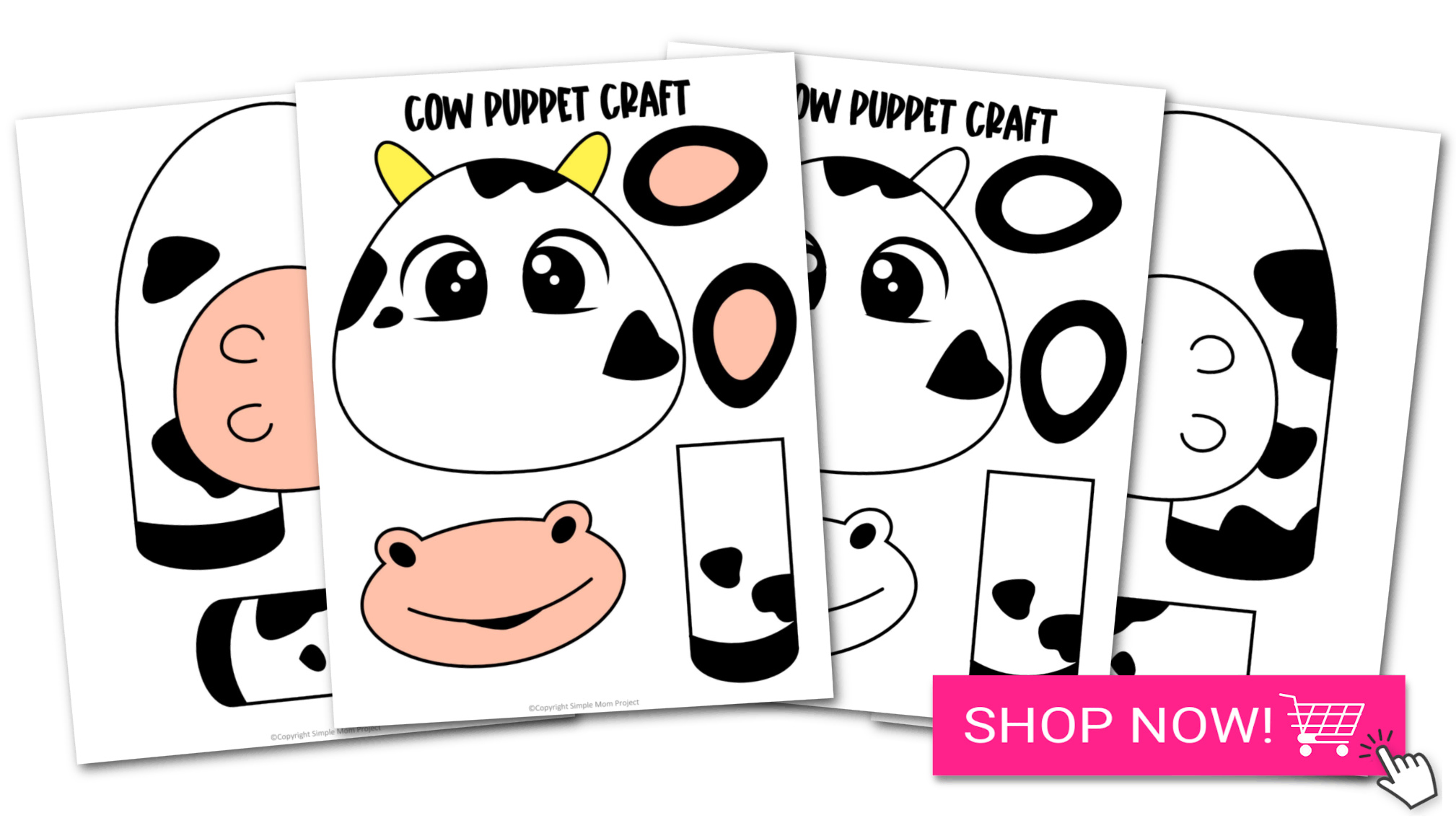 Cow Craft Supplies Needed
Need more crafty fun? Check out our Pig Puppet and Dog Puppet
.
 T
hey are perfect for those days when staying indoors is the only thing your family can do!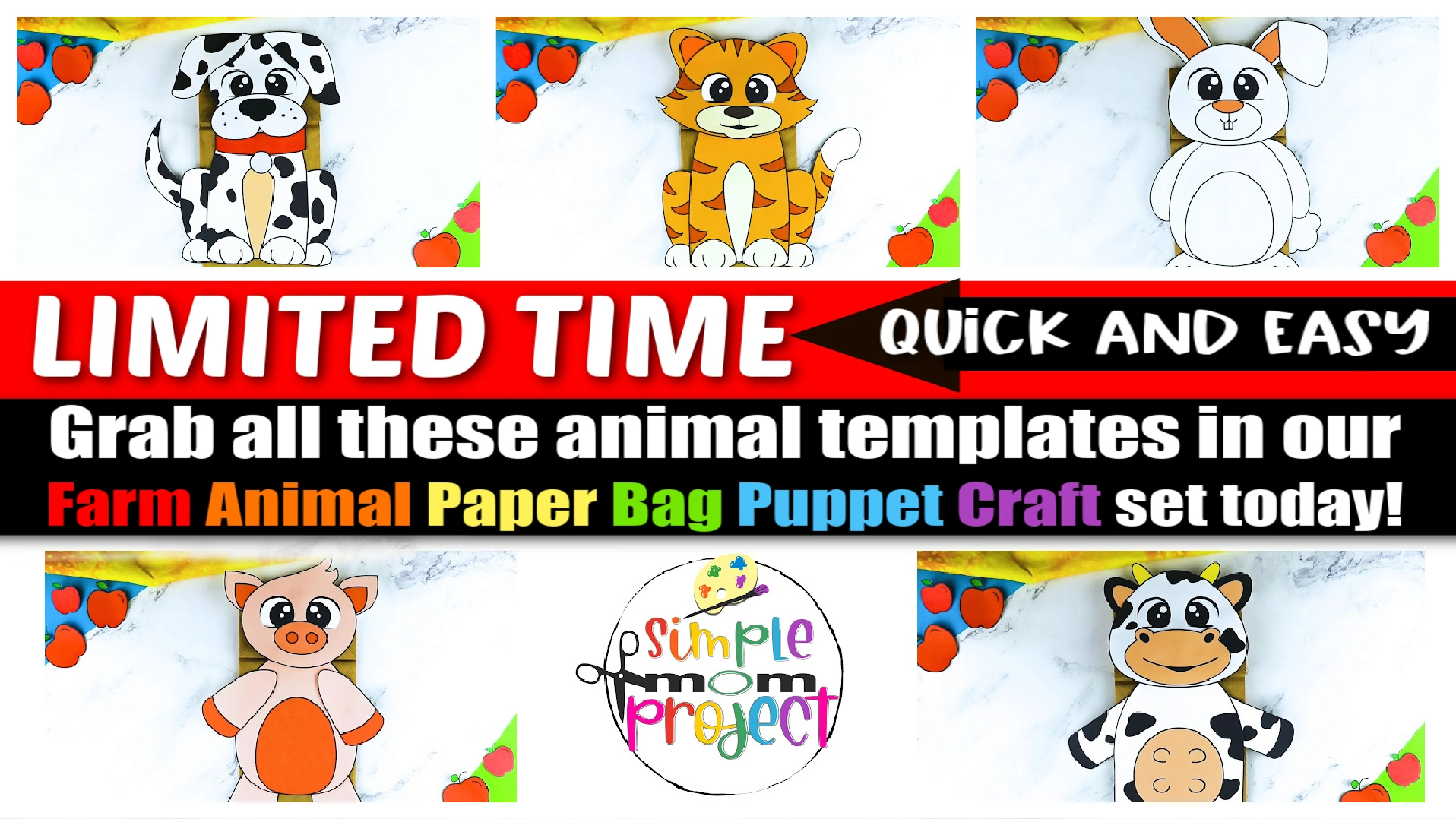 Ideas for Easy Preschool Paper Cow Craft
We came up with a few brilliant ideas that will help you incorporate this easy printable cow paper bag puppet template with your kids.
1. All About Cows
If your child is studying the different farm animals, make sure to pair it with this basic printable cow paper bag puppet craft.
Here are some of the amazing cow facts just for kids. Did you know that all adult cows are females?
That's right!
The male species are called bulls or steer while young cattle are called calves.
Cattle or cows are herbivores which means they like to eat plants and grass.
Cattle technically have one stomach, but did you know that their stomach is divided into four different compartments?
These are Rumen, Reticulum, Omasum and Abomasum.
These domesticated animals are valued for their meat, dairy products and fur.
2. Best Cow Books for Kids
Driven by curiosity, young children learn about the world and develop their own minds.
Make sure kids have something to read once they are done with this easy paper bag cow puppet craft.
Here are some of my little one's favorite cow books that your kids will surely love too.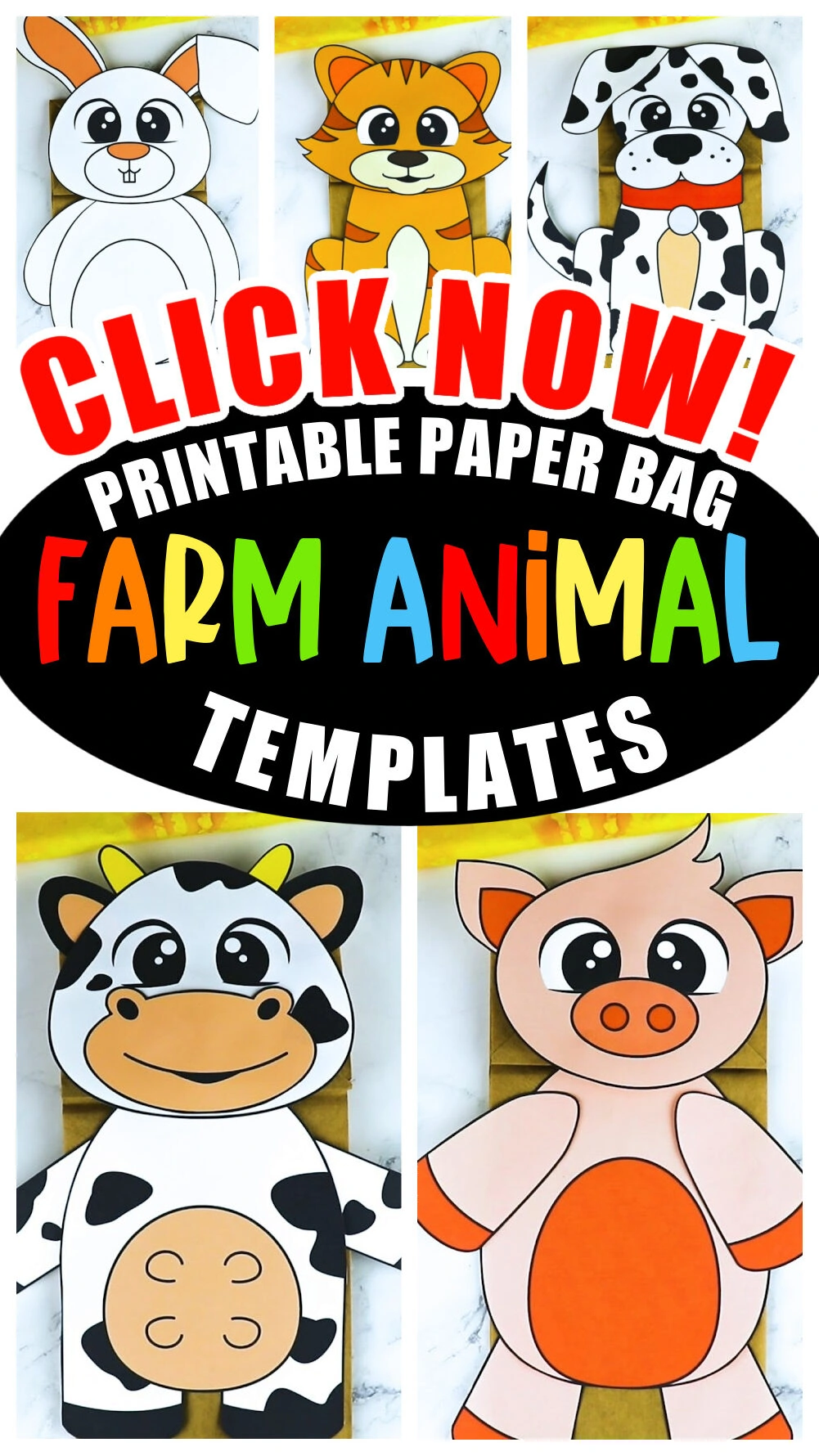 3. Farm Animal Puppet Show
Get creative with this preschool printable cow paper bag puppet template and put on a mini-puppet show at your home.
With a few craft materials, create a simple barnyard theme background for your farm animal puppets.
Let the kids come up with stories as they play with this paper bag cow puppet craft.
This puppet show play is a great way to show your kids that you value their imagination.
If you're trying to look for more farm animal puppets, try these: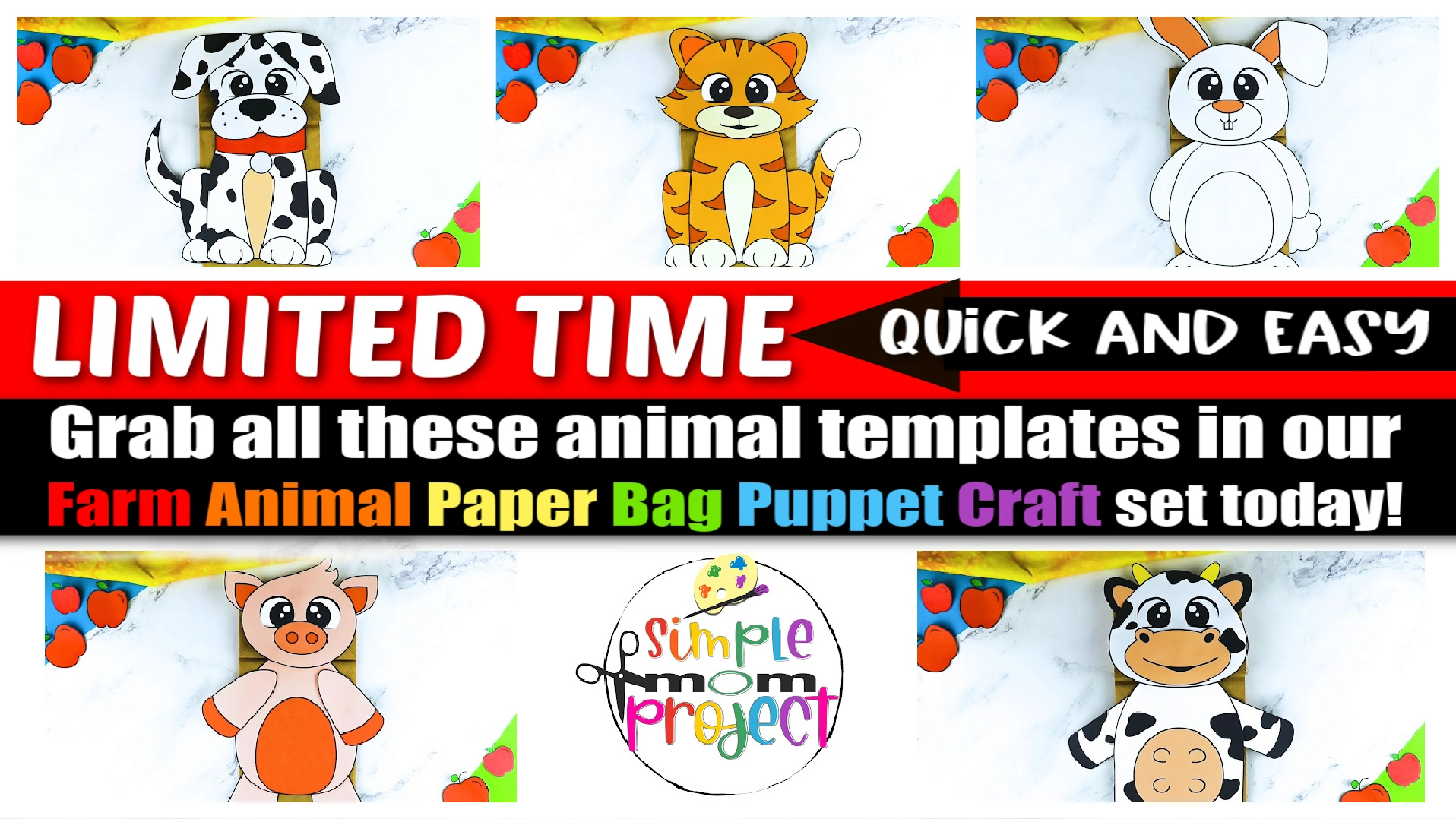 4. Visit a Farm with Family
Nothing brings more joy than visiting a farm barnyard with the whole family especially during harvest season.
Introducing kids to farm animals is an important way to teach them to appreciate and learn their benefits.
Children who live in a busy city will definitely get excited to visit a farm to relax and enjoy the fresh air.
Make sure to bring some printable cow templates, paper bags and crayons.
Your kids will love making crafts under a big tree while being comfortable.
Maximize the use of our simple printable cow paper bag puppet template to create a special bond with your toddler, preschool and kindergarten kids.
Cow Paper Bag Puppet Instructions
Are you and your children excited to start crafting?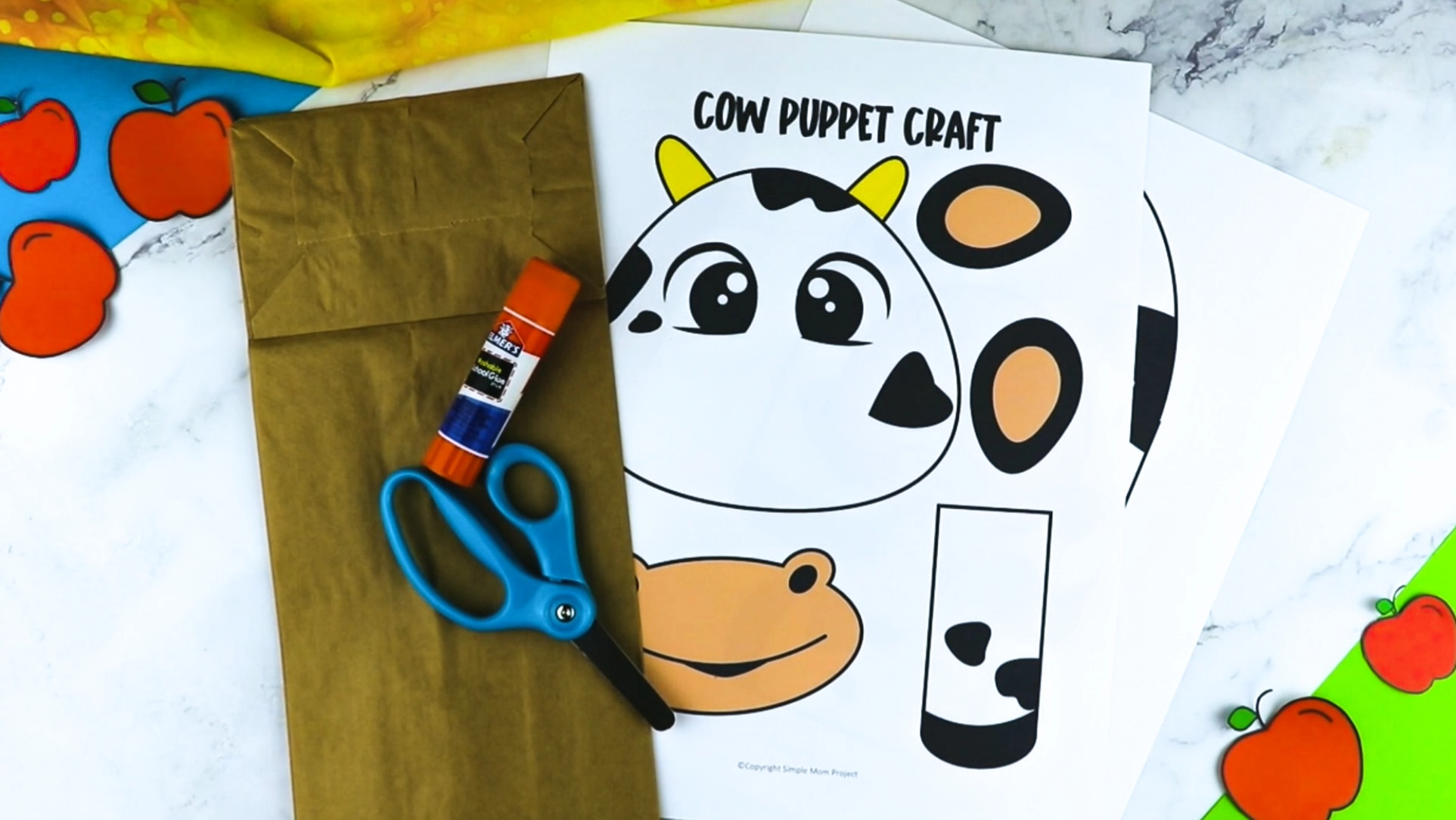 Take out all the craft supplies you probably already have at home.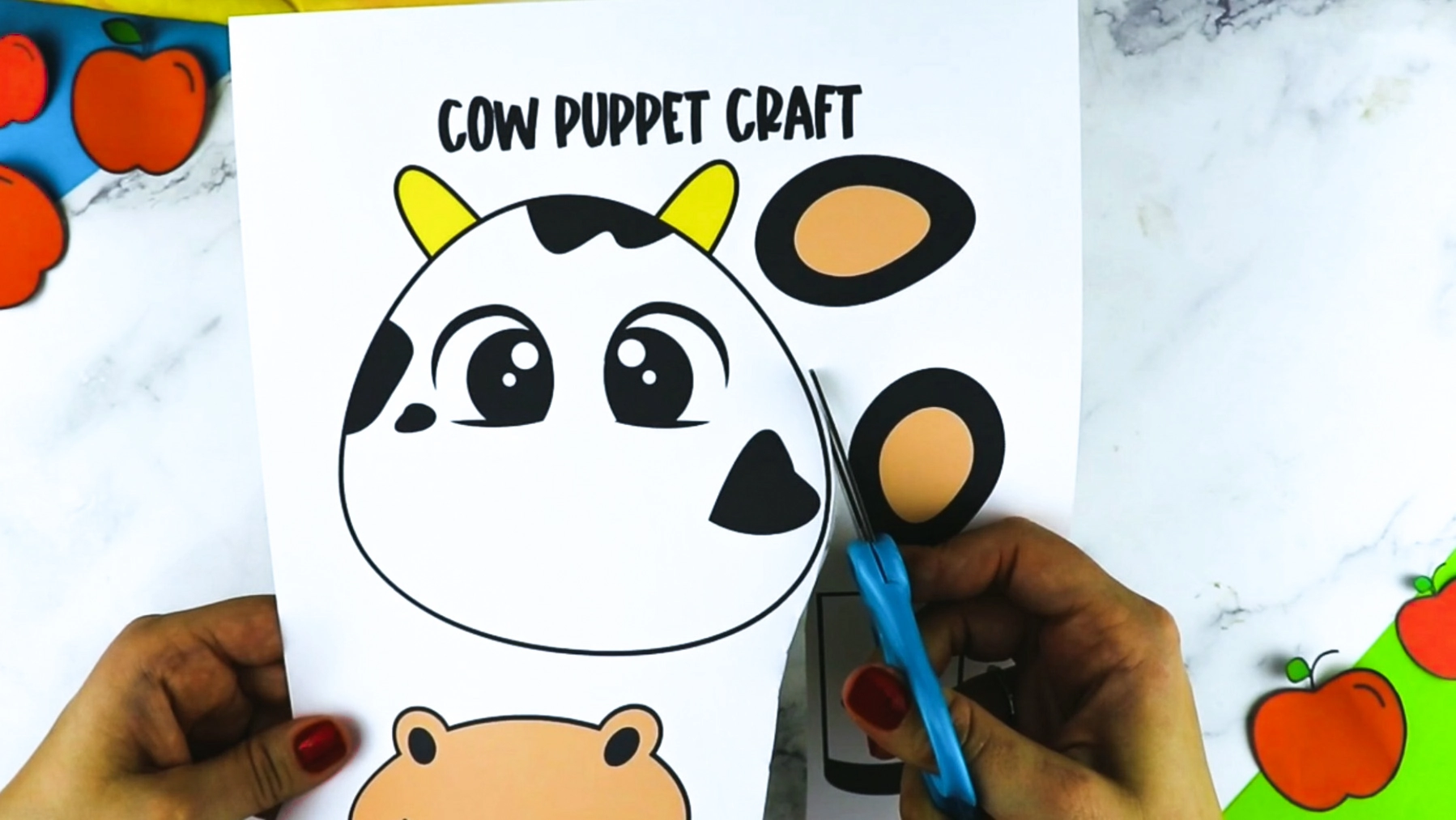 Purchase and download the two printable cow templates.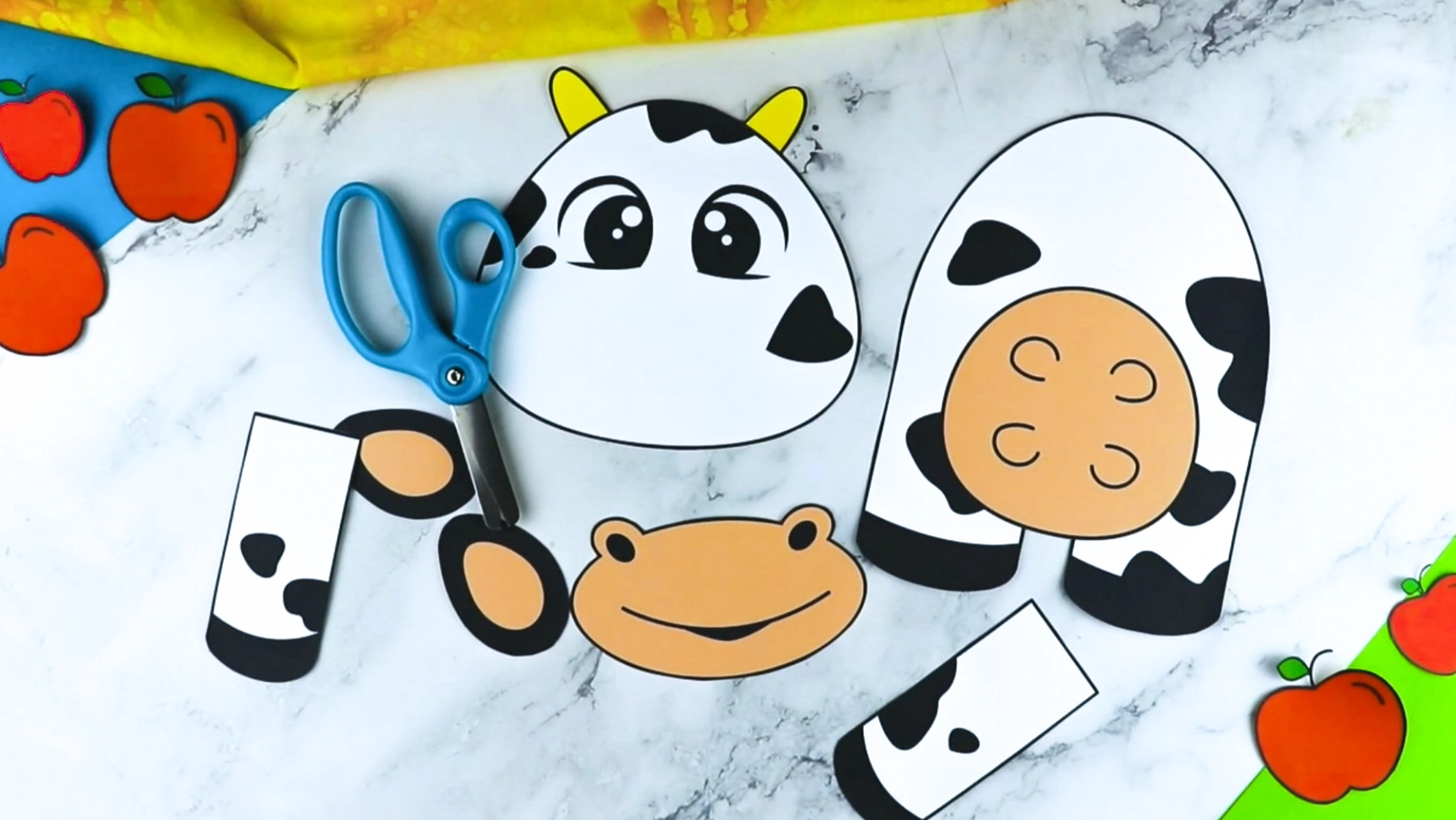 You can cut them out or if you think your preschooler is ready to hold scissors, you can let them have a go.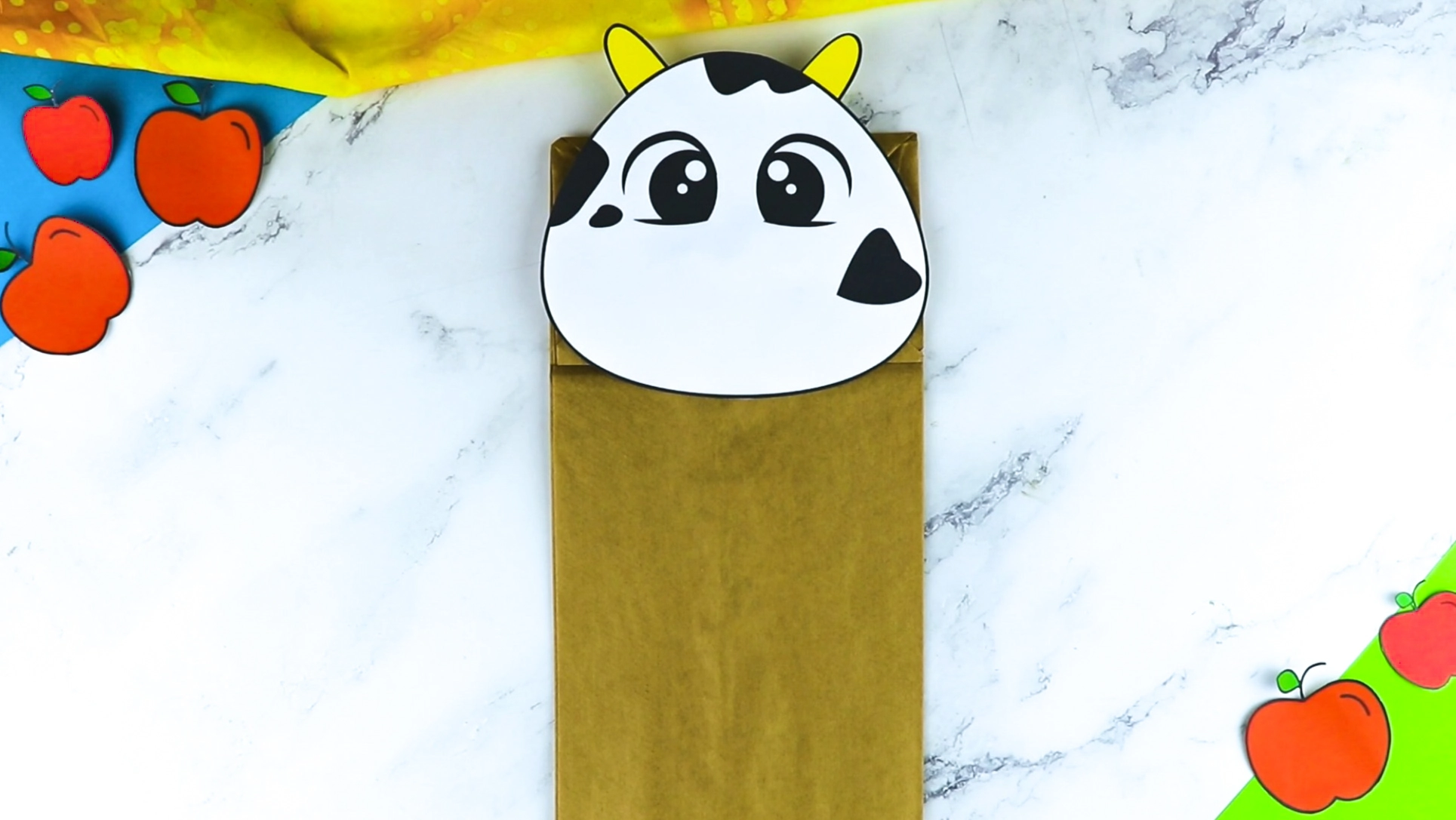 Start gluing the head of the cow onto the brown paper bag.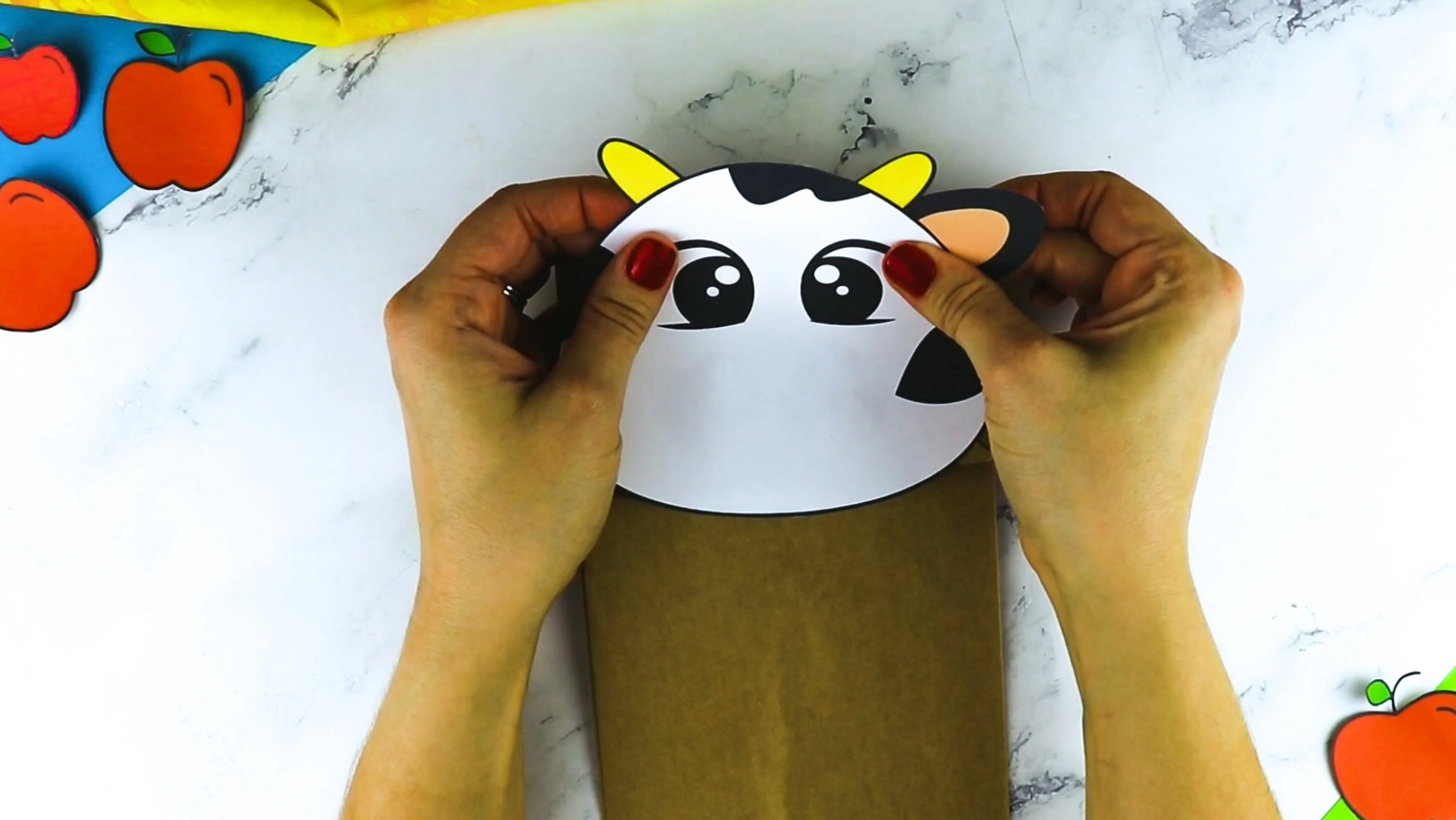 Next, attach its cute little ears on each side of the head.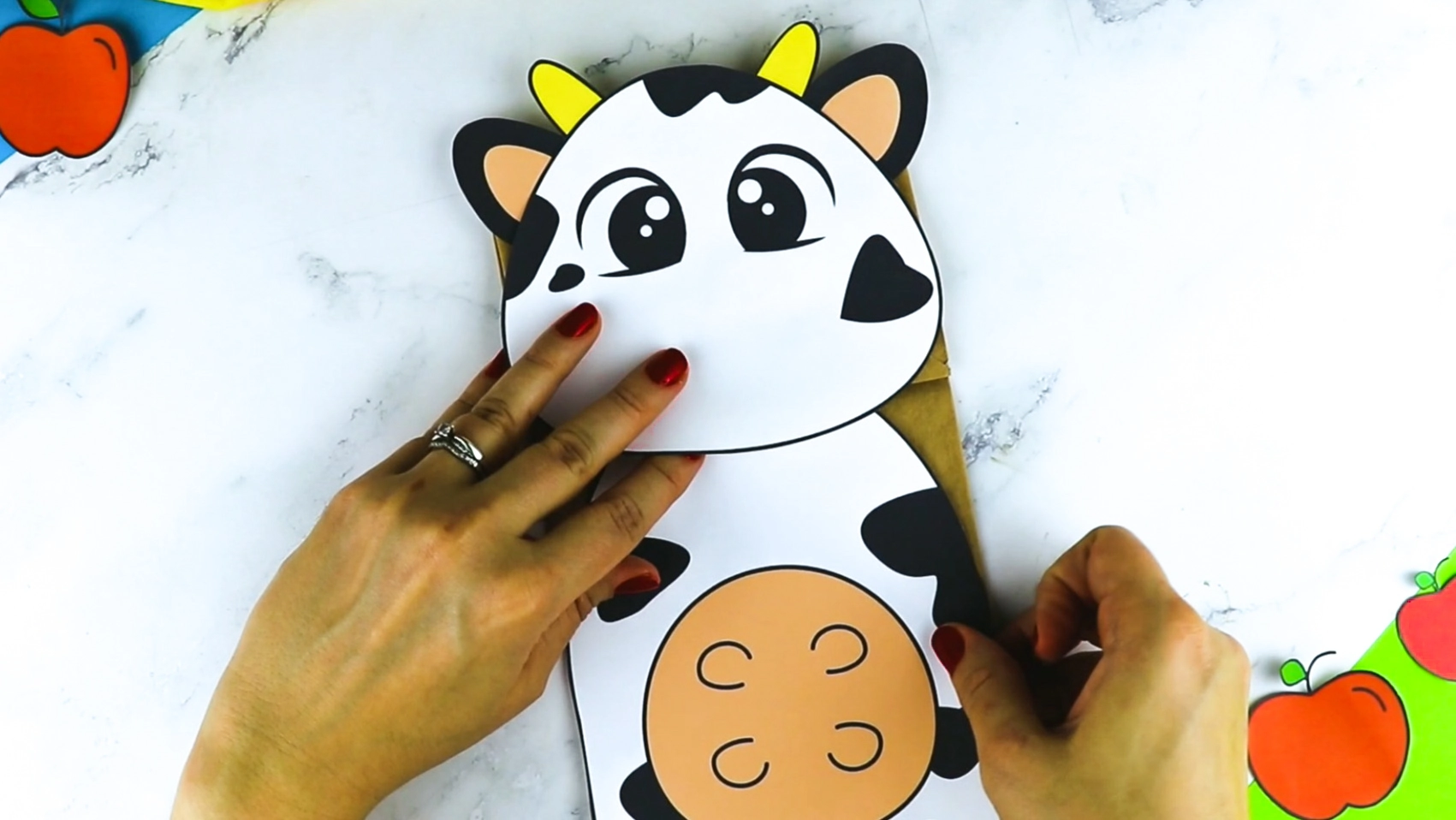 Glue on the cow's body on the paper bag.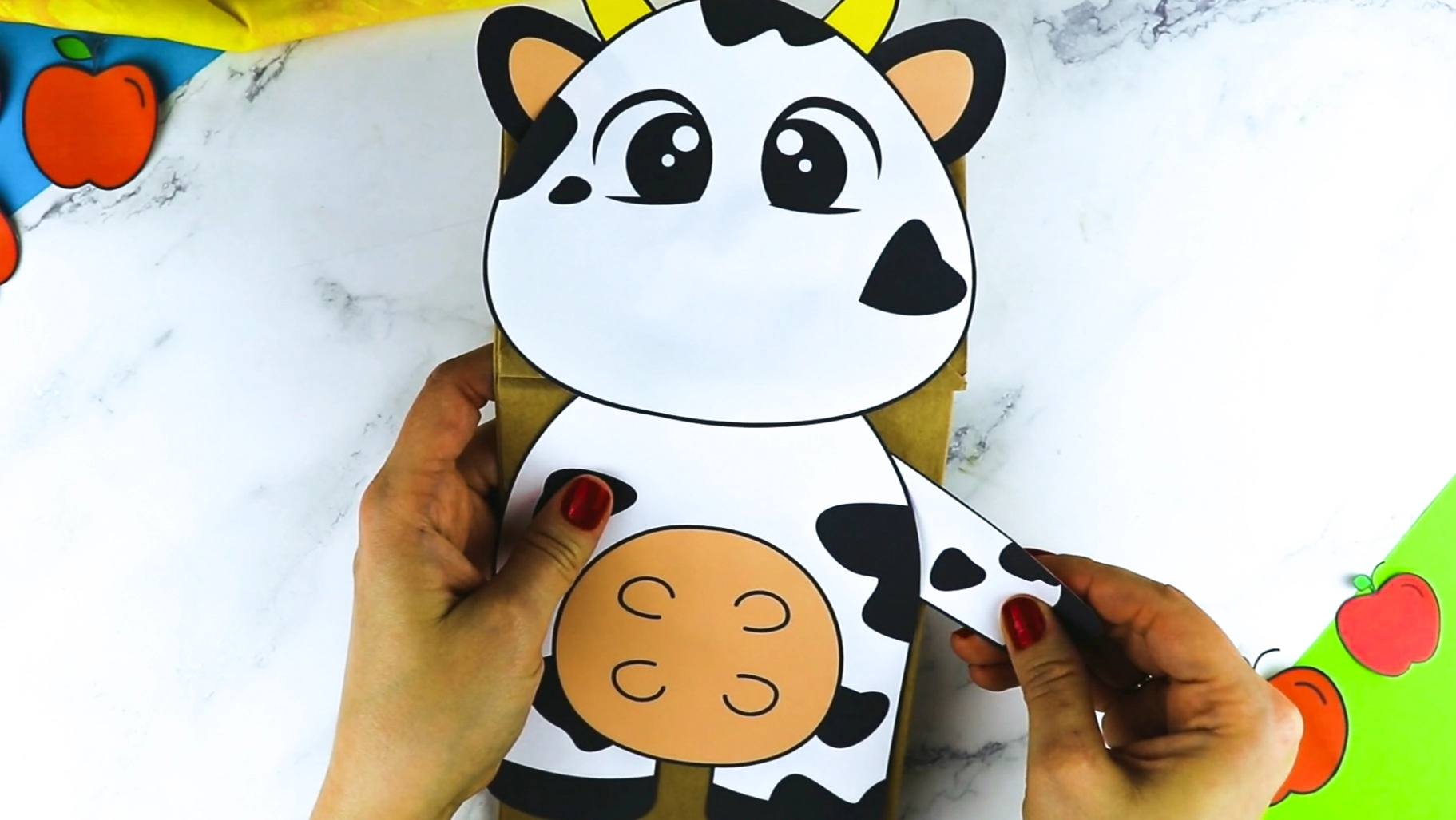 Then, attach the cut-out legs.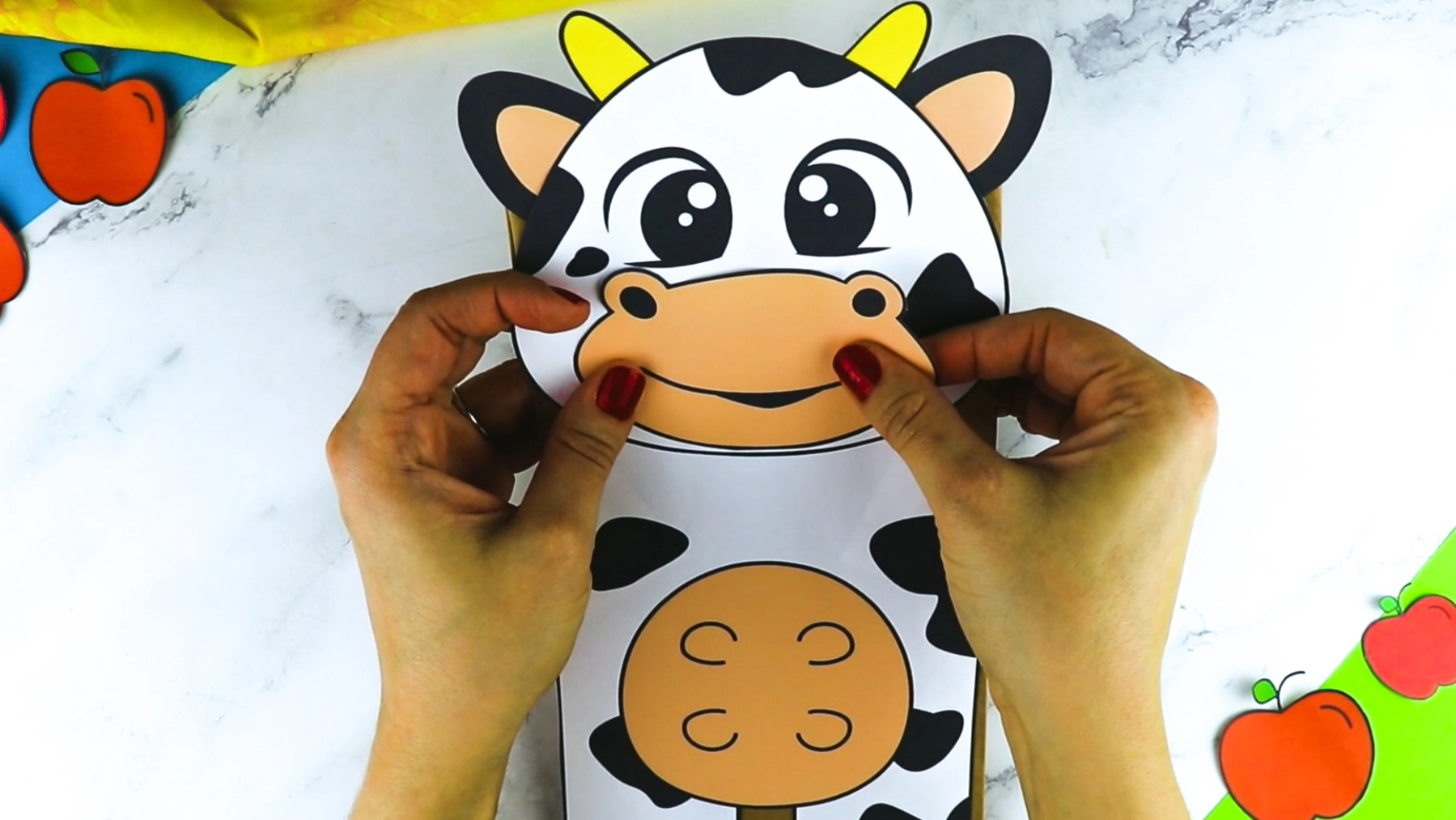 Finish it off by attaching the muzzle on the face.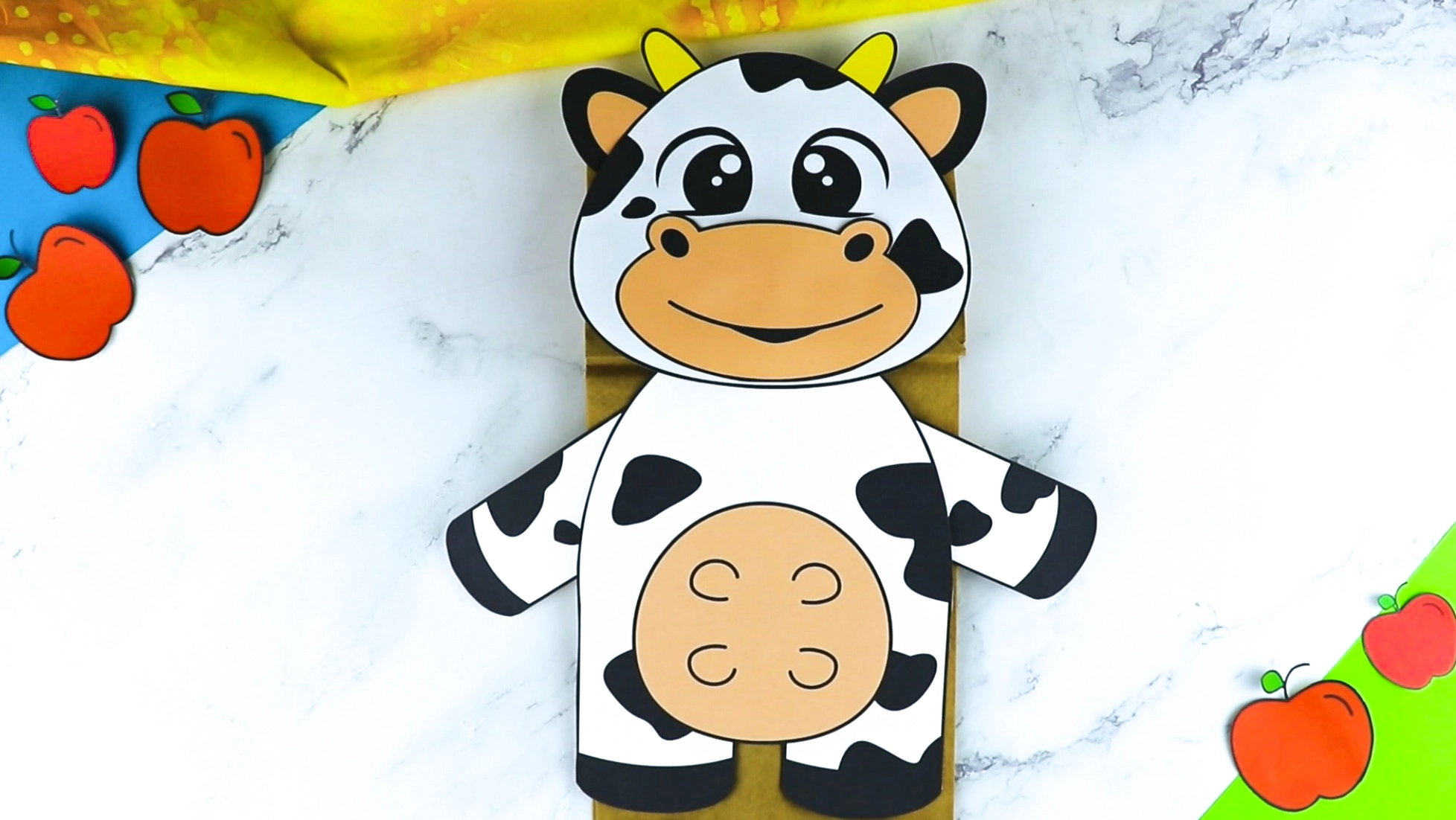 This hand puppet printable cow craft is so easy even preschoolers can do it.
More Options to Choose:
You can print the blank version and trace the cut outs on card stock paper for a sturdier cow paper bag puppet craft,
Print the cow template in color for a simple and easy rainy day craft or,
Print the blank cow template and use it as a fun coloring sheet activity and then glue the pieces of the cow craft together.
Printable Cow Paper Bag Puppet Template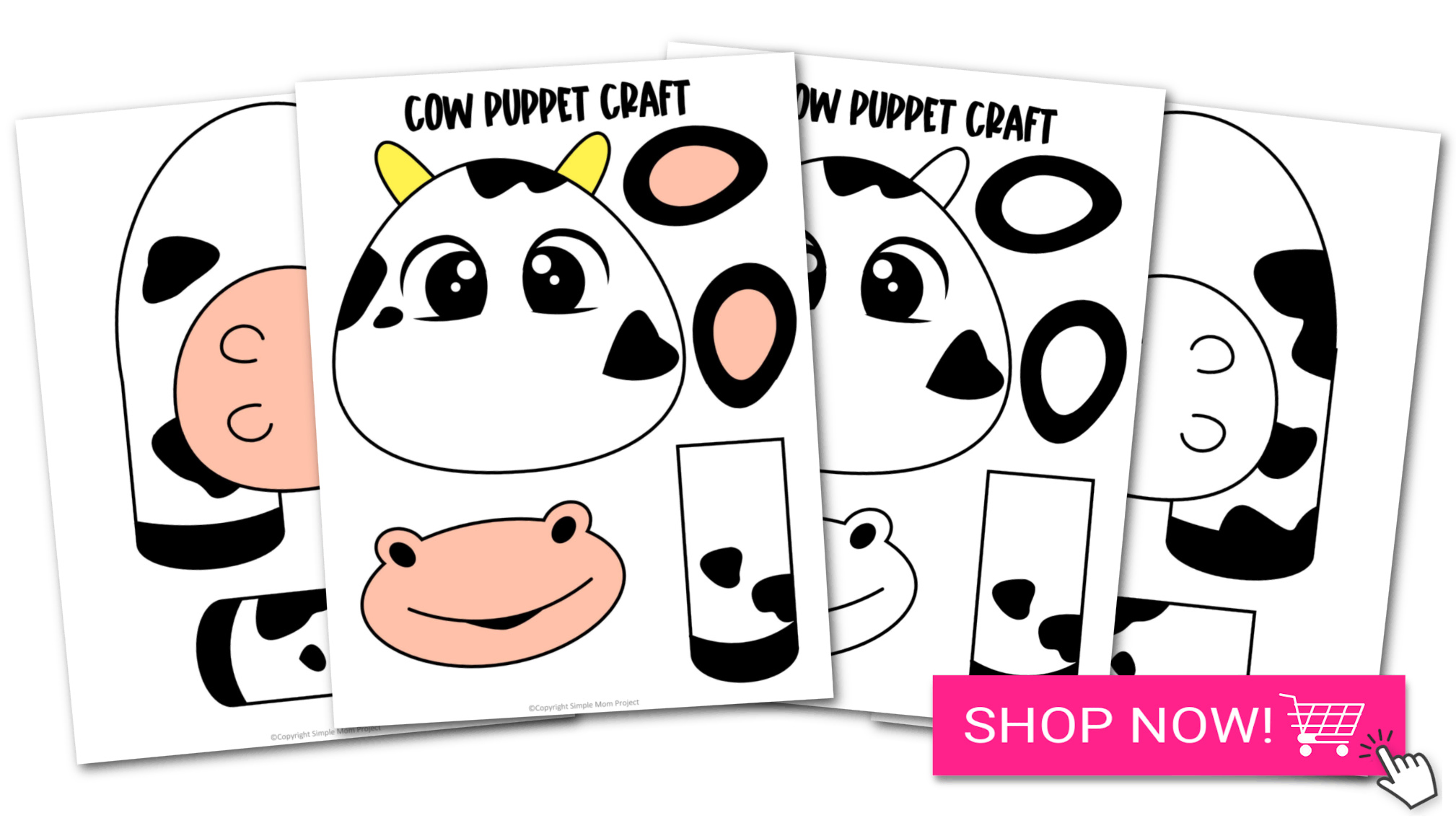 We have two different versions of this printable farm cow craft template.
Your kids can pick whether they adore the black and white cow drawing template or the colored cut-and-paste cow outline template.
Don't forget to share your learning plans in the comments.
Need more farm animal puppet fun? Check out our packed list of paper bag puppets for simple craft fun with your little ones.  
When you have finished, be sure to share your creation on Simple Mom Project's Facebook Page and follow me on Pinterest!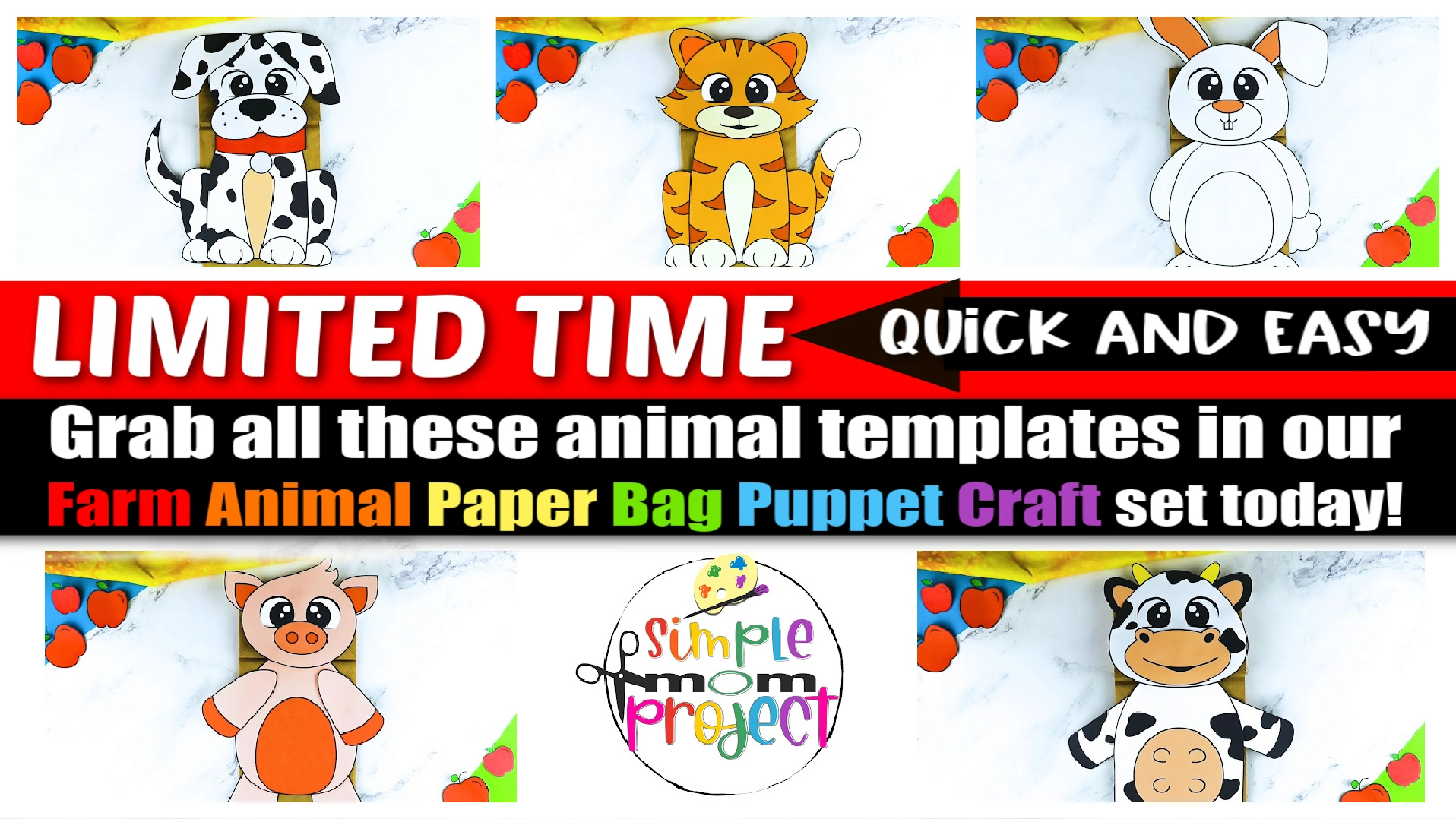 Kaitlen D.
More Fun Printable Craft Templates