Our DIY paper bag animal puppets are one of our best children's crafts of all time.
If your kids love dogs and puppets, they will absolutely enjoy this printable Dalmatian dog template.
Making this simple printable dog paper bag puppet craft is great for children to help with coloring, cutting, sticking and learning facts about dogs.
This puppet craft includes printable templates (either the black and white or the full-color version), making it perfect for home or classroom.
This fun craft activity comes with printable templates, tutorial video, step-by-step pictures and written instructions for young kids.
*By the way, this post may contain affiliate links which means I may receive a small commission at no additional cost to you if an item is purchase through that link. For more information, click here.*
Printable Dog Paper Bag Puppet Craft
Dog Craft Supplies Needed
Need more crafty fun? Check out our Cat Puppet and Dog Masks.
T
hey are perfect for those days when staying indoors is the only thing your family can do!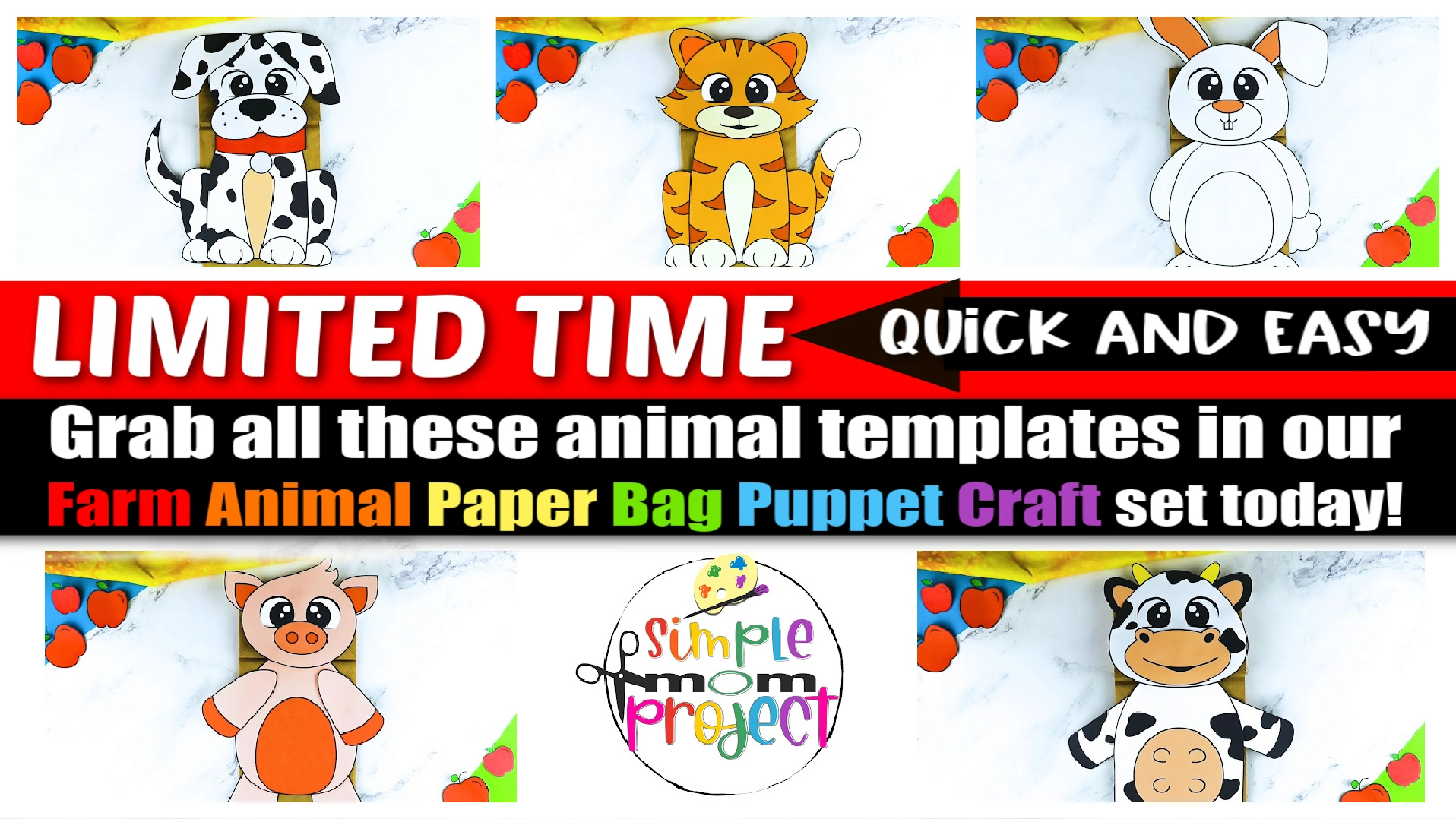 Ideas for Easy Preschool Paper Dog Craft
These awesome ideas will help you include this basic printable dog paper bag puppet template in your kids' daily activities.
1. Woof-tastic Books About Dogs
Most children love dogs and this paper bag dog puppet craft is the perfect activity for them.
If your little ones can't get enough playing with this cute dog puppet craft, then they are surely interested in hearing amazing dog stories, too.
Reading helps children to gather information, develop their language skills and learn to interact.
Make reading enjoyable with these children's books about dogs.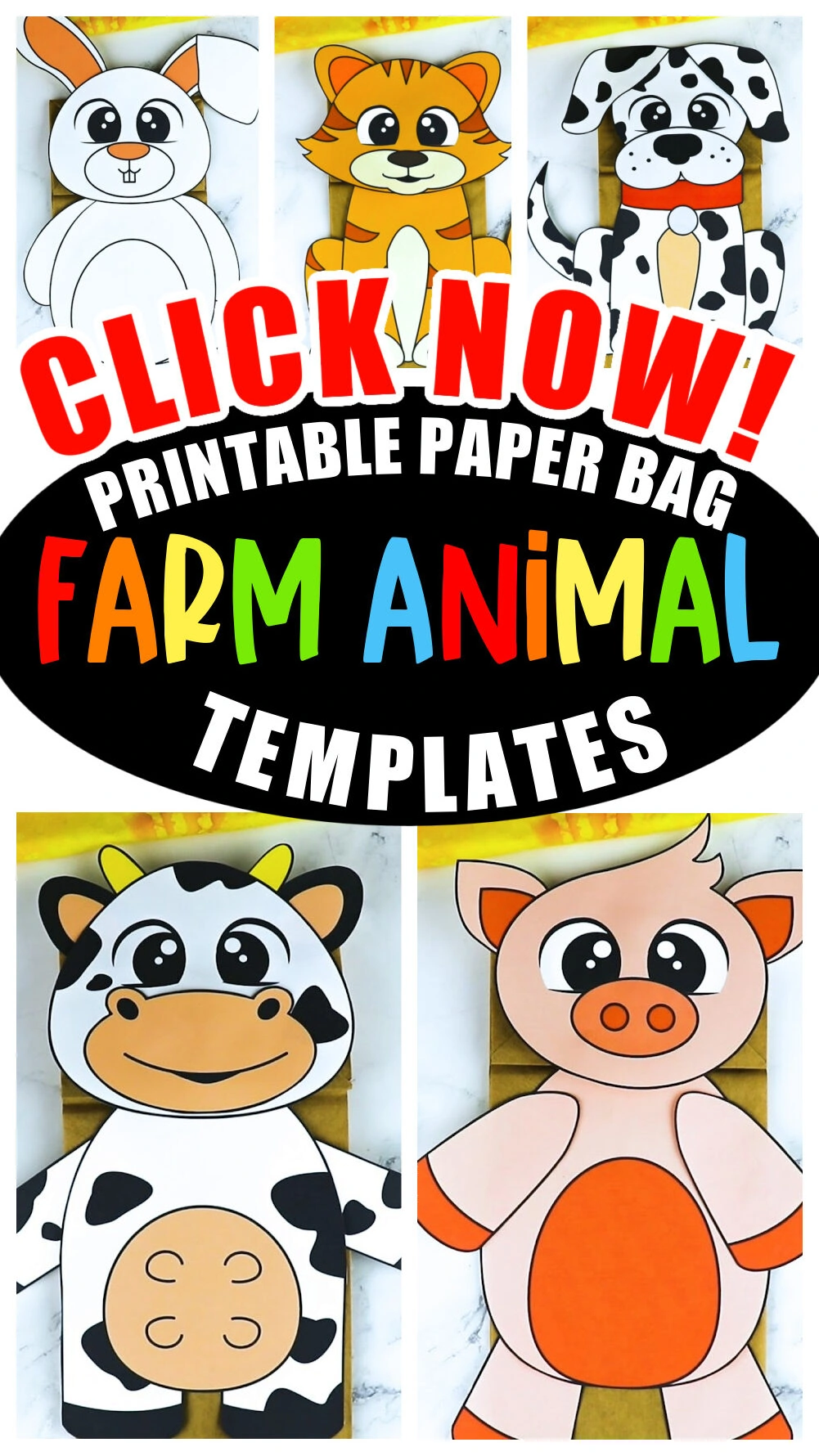 2. Learn the ABC's: D is for Dog
Our basic printable dog paper bag puppet template is a great conversation starter for children who love to talk about their pets.
While the kids are busy with these printable dog puppet worksheets, look for some follow-up preschool activities to keep them entertained.
We highly recommend printing out tracing letter worksheets, both the uppercase and lowercase letter D.
Show your child the correct way to hold a pencil as they practice tracing.
Then, teach them how to pronounce the word "dog" and other basic words that start with the letter D.
3. Fun Pretend Play
Since children used to pretend to play with their stuffed animals, we thought it would be fun to make a dog puppet from a brown paper bag.
With a few supplies, create a simple puppet theater and let the kids use this dog paper bag puppet to act out their favorite pet.
You'll be surprised how their young minds will come up with scenarios based on the events they have seen, experienced or would like to experience.
There are tons of ideas in using this paper bag dog puppet template that will benefit your little ones.
If you want to add more characters to your farm animal pretend play, try these: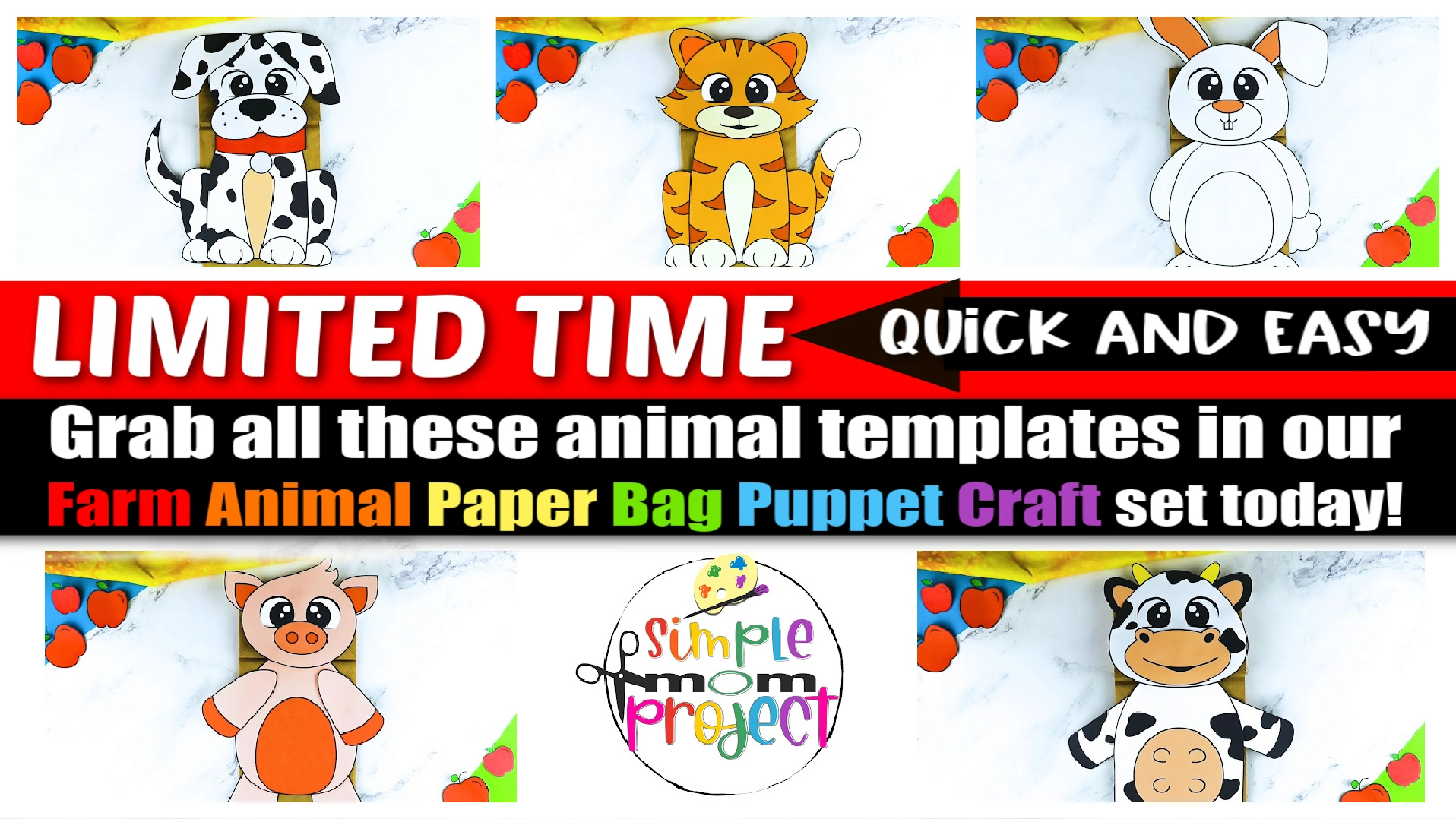 4. Get a Pet Dog
Use our easy printable dog paper bag puppet template to introduce pets to your kids.
It's important that young children know how to respect animals.
After months of planning to get a pet dog, we decided to adopt a little pug in addition to our family.
The kids love it!
It teaches them to be responsible, reduce stress, improve their health and social life.
Let the kids show how much they appreciate their pet dogs with this cut-and-paste dog puppet template.
We hope these fun ideas caught your attention.
Have fun making this basic printable dog paper bag puppet template with your family.
Dog Paper Bag Puppet Instructions
Create your Dalmatian dog puppet craft today with these easy steps.
Take out all your craft supplies and purchase this dog template printable.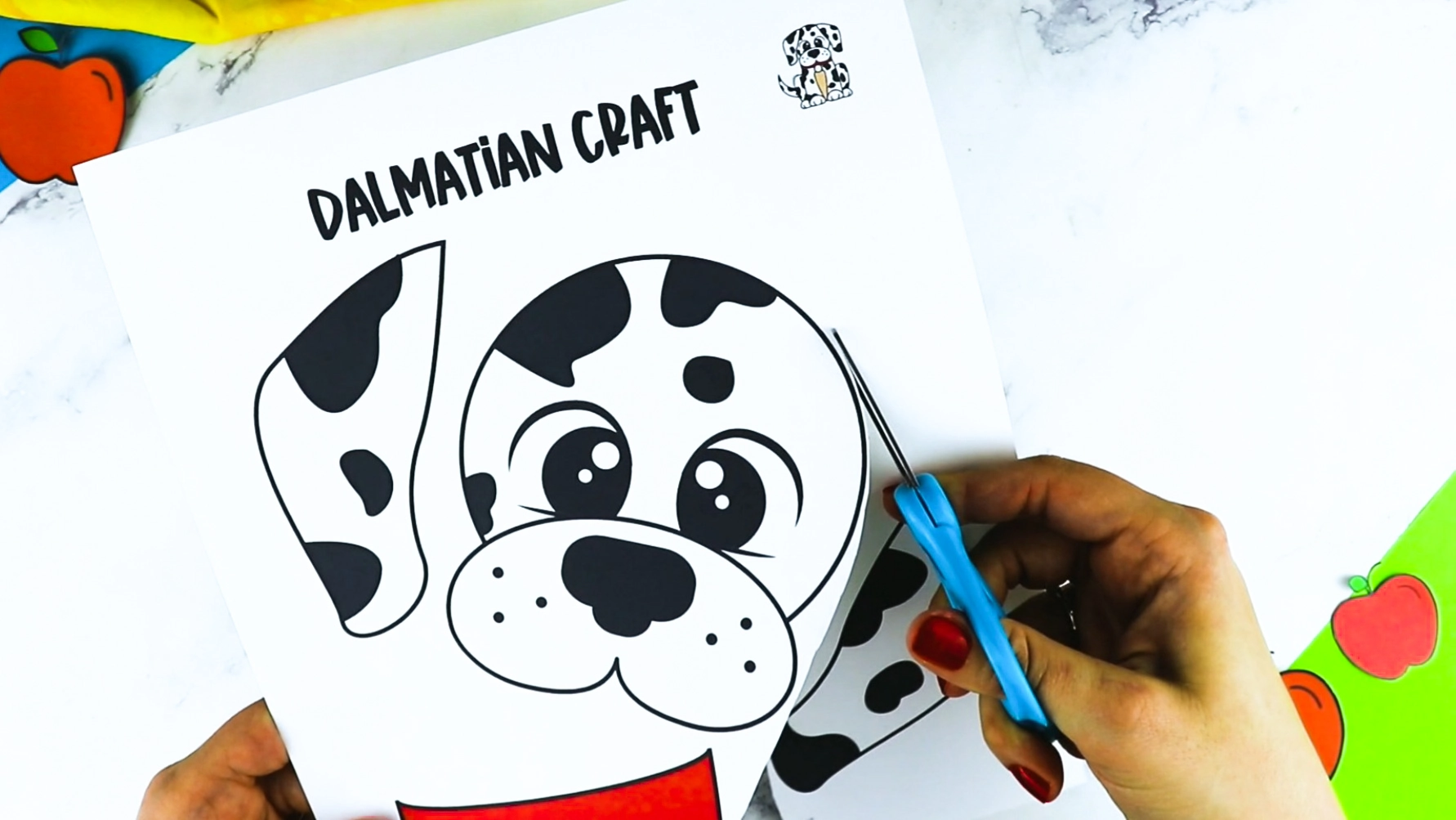 Supervise your child in cutting out the body pieces for the Dalmatian dog.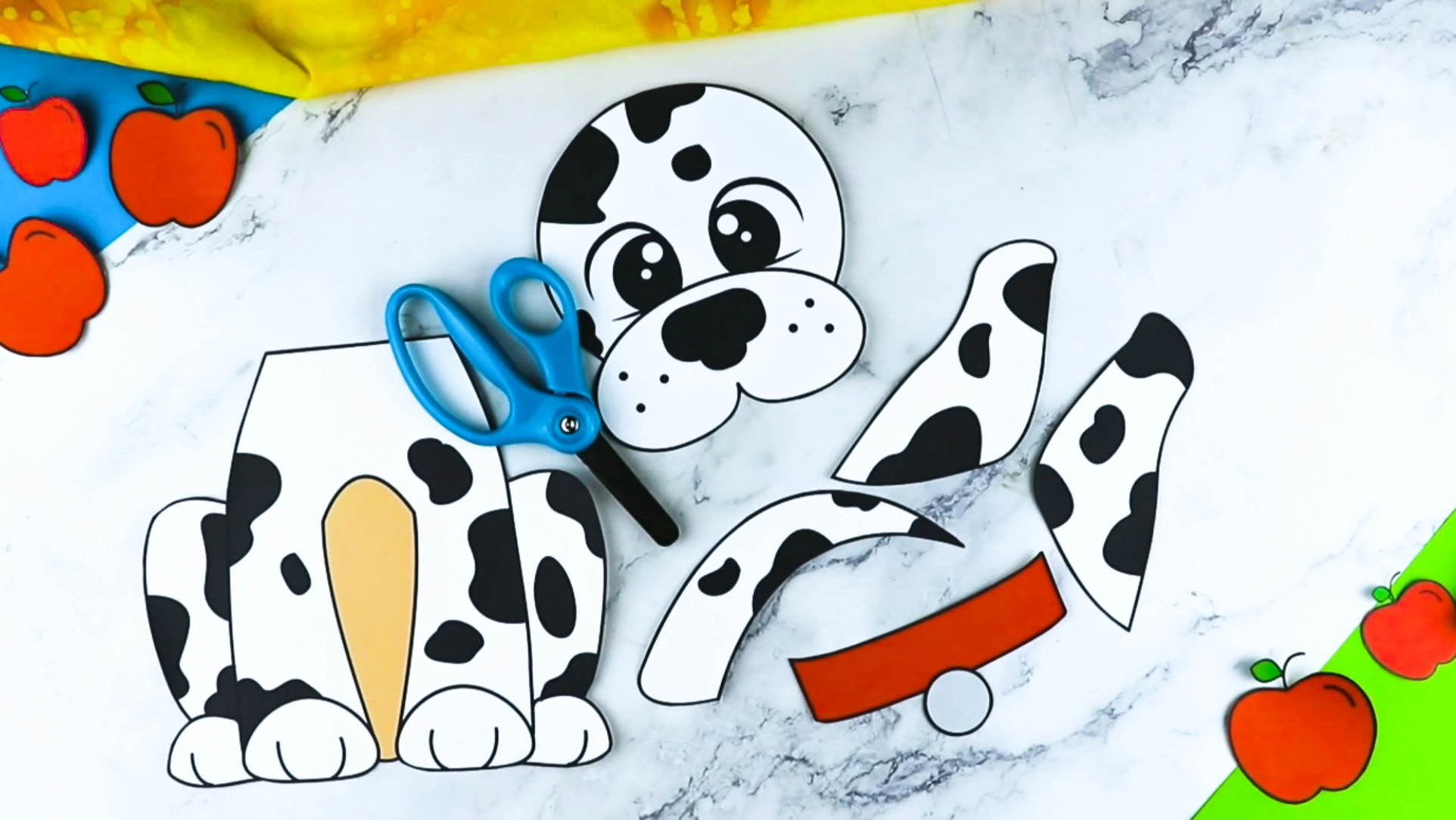 Position the Dalmatian head and glue to the brown paper bag with a glue stick.
Glue on the body onto the paper bag's surface.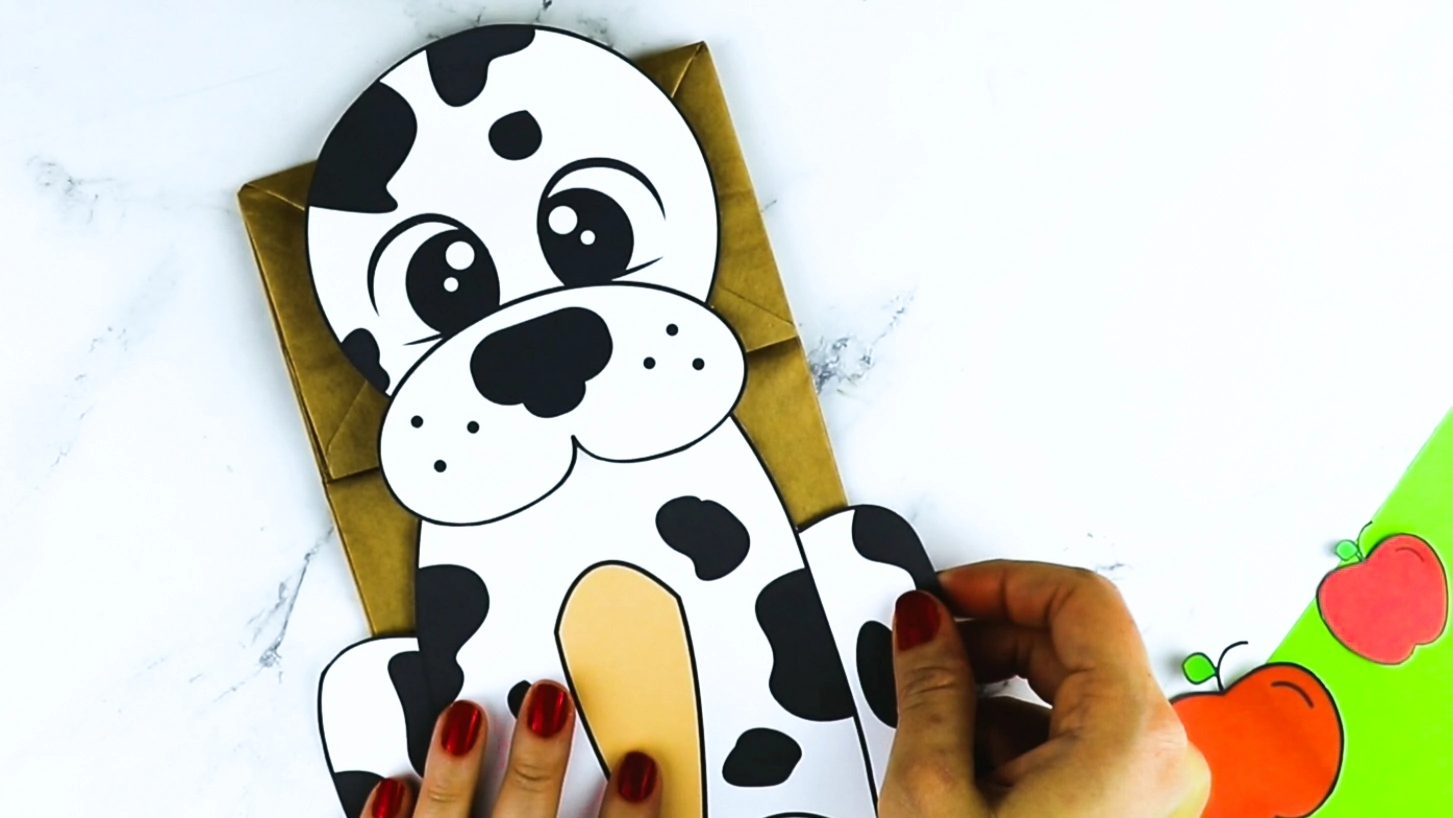 Attach the collar in below the dog's snout.
Glue the tail at the back of the body.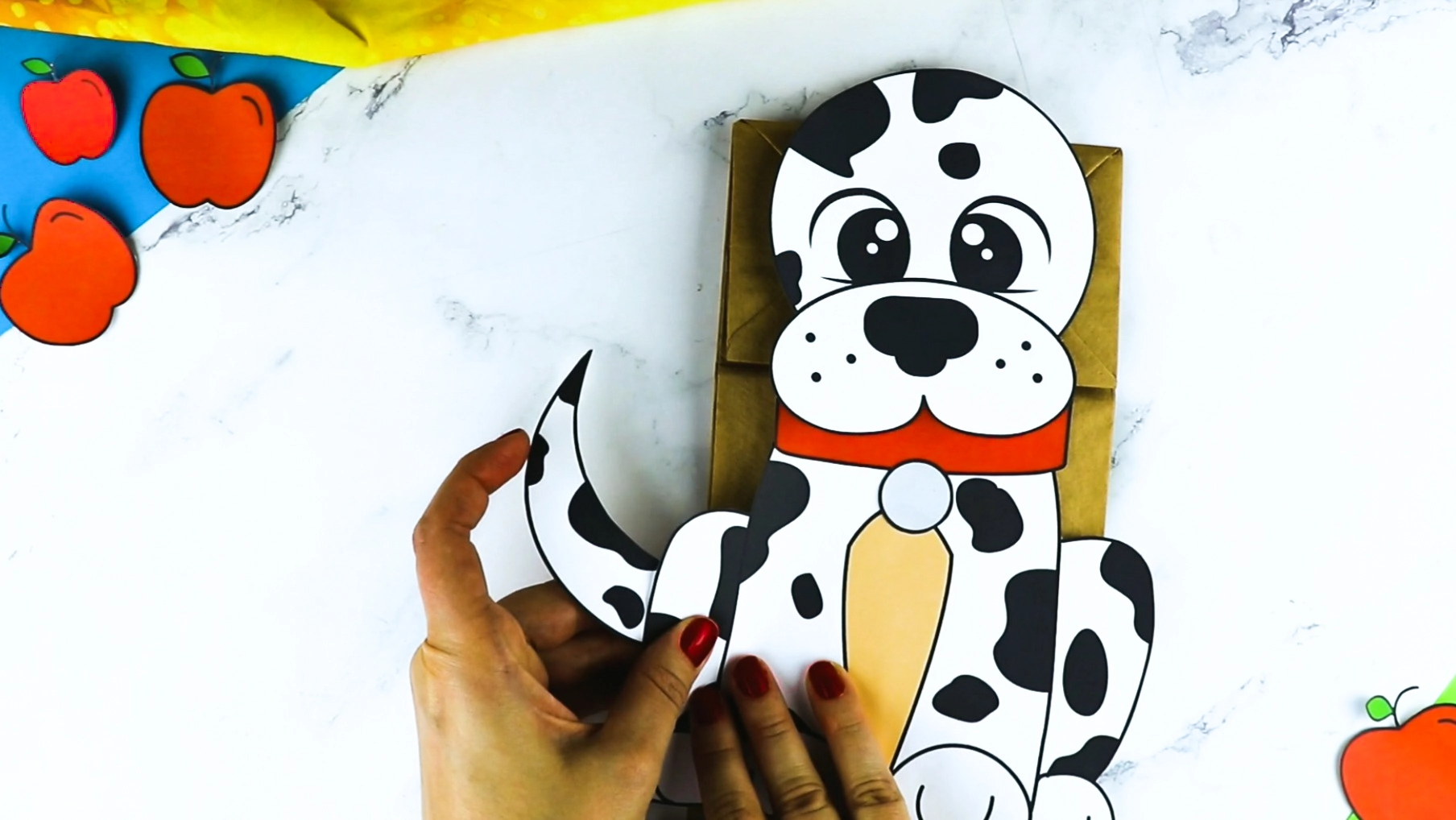 Lastly, attach the adorable ears on each side of the head,
This preschool craft is so easy to do and kids will love how they turn out.
More Options to Choose:
You can print the blank version and trace the cut outs on card stock paper for a sturdier dog paper bag puppet craft,
Print the dog template in color for a simple and easy rainy day craft or,
Print the blank dog template and use it as a fun coloring sheet activity and then glue the pieces of the dog craft together.
Printable Dog Paper Bag Puppet Template
This printable dog hand puppet template is a great activity for kids and even adults.
We included a black and white dog template as well as a full-color template as seen in the pictures above.
Don't forget to share your learning plans in the comments.
Need more farm animal puppet fun? Check out our packed list of paper bag puppets for simple craft fun with your little ones.  
When you have finished, be sure to share your creation on Simple Mom Project's Facebook Page and follow me on Pinterest!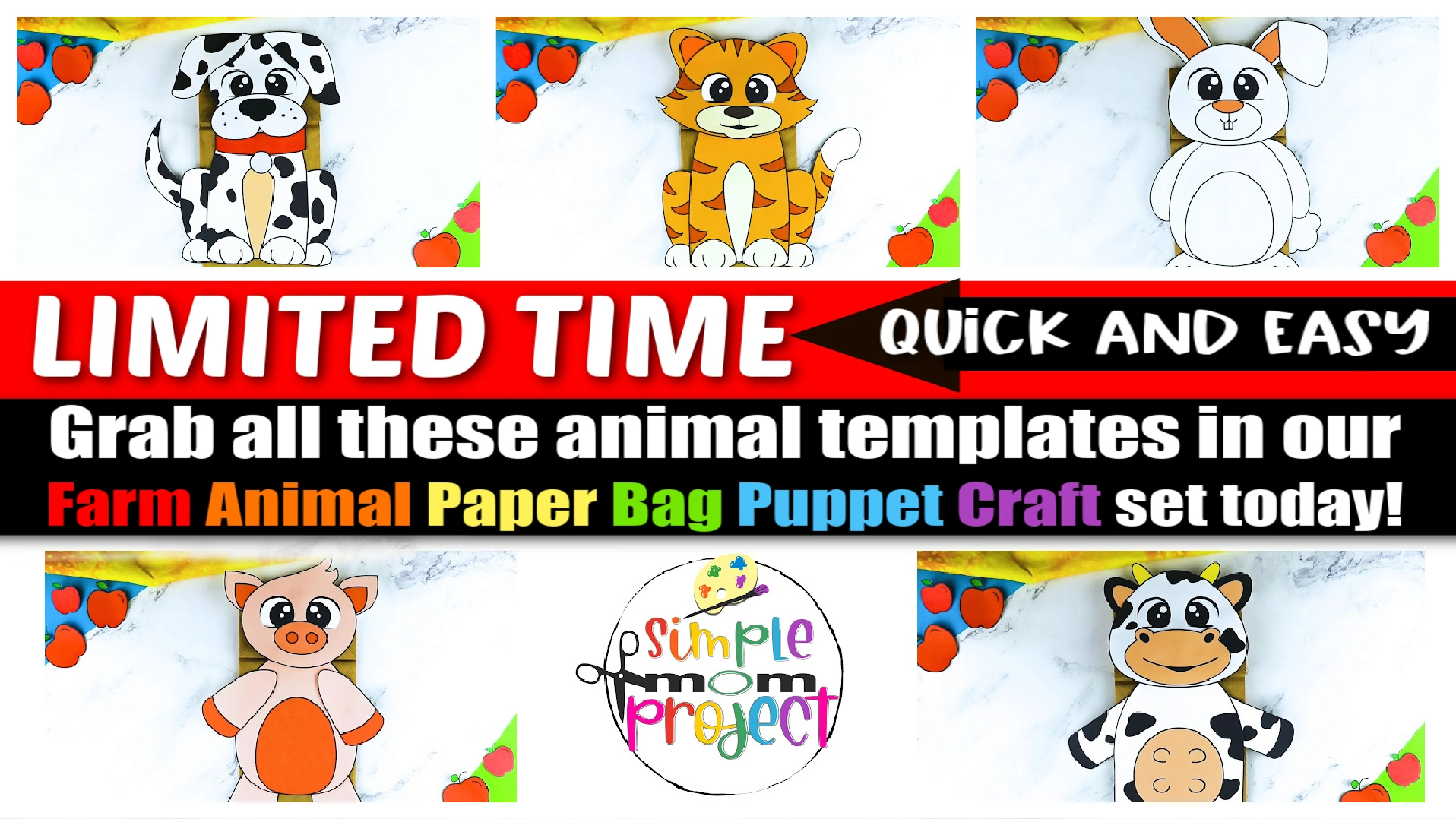 Kaitlen D.
More Fun Printable Craft Templates