We love easy paper craft ideas for little kids and this simple printable princess paper bag puppet template is one of our favorites.
Children who are mesmerized with princesses and other royal characters will surely enjoy craft activities like this.
Thanks to our basic printable princess puppet template, you don't have to worry about sketching a beautiful princess from scratch.
We made sure that everything is already done for you and it's as easy as color, cut and glue.
Spread these preschool crafts and share the fun with your family and friends!


*By the way, this post may contain affiliate links which means I may receive a small commission at no additional cost to you if an item is purchase through that link. For more information, click here.*
Printable Princess Paper Bag Puppet Craft
Princess Craft Supplies Needed
Need more crafty fun? Check out our Dragon Puppet and Letter Q Craft
.
 T
hey are perfect for those days when staying indoors is the only thing your family can do!
Ideas for Easy Preschool Paper Princess Craft
We'd love to share with you the lists of brilliant ideas on how to incorporate this basic printable princess paper bag puppet template in your kids' activities.
1. The Best Princess Books to Read
Making this easy printable princess paper bag puppet gives a lot of benefits to every child.
Aside from improving their fine motor skills, it's also a great way to teach your little ones how to read at an early age.
Use the finished princess hand puppet while reading a children's book to your kids.
Here are some of our favorite princess books that we would love to share with you:
2. Disney Princess Tea Party
This simple printable princess paper bag puppet template is perfect for your children's next tea party.
Invite your child's friends and let them enjoy making this cut-and-paste princess paper bag puppet craft.
Encourage them to decorate their own princess puppet however they would like.
When they are finished, prepare some cookies and tea while they are having a great time playing with their hand puppets.
It's a great way to keep the kids productive during the weekend.
For more easy printable paper bag puppet templates for your kids and their friends, try these:


3. Imaginative Play
Boost your child's creativity with this easy printable princess puppet template.
Little kids will love the process of coloring, cutting and sticking the pattern together.
Once they are done, help them to dress-up as a princess and set-up a simple puppet theater.
Encourage your little one to come up with dialogue or make a scenario that will help them to enhance their communication skills.
It will also improve their decision-making skills and imagination.
4. Movie Time with Family
There's nothing better than spending a day at home with the kids.
When your kids are done playing with this princess paper craft template, look for a follow-up activity to strengthen the relationship with your little ones.
If your kids are fascinated with princess characters like Cinderella, Snow White and more.
Watch a Disney Princess movie with the whole family and discuss the moral lesson of the story afterwards.
We hope you enjoyed these amazing princess craft ideas we shared.
We assure that your little one will never get bored during the weekend or school break.
Princess Paper Bag Puppet Instructions
Are you excited to build your own Disney Princess printable paper bag puppet?
Make sure to gather all the craft materials before we get started.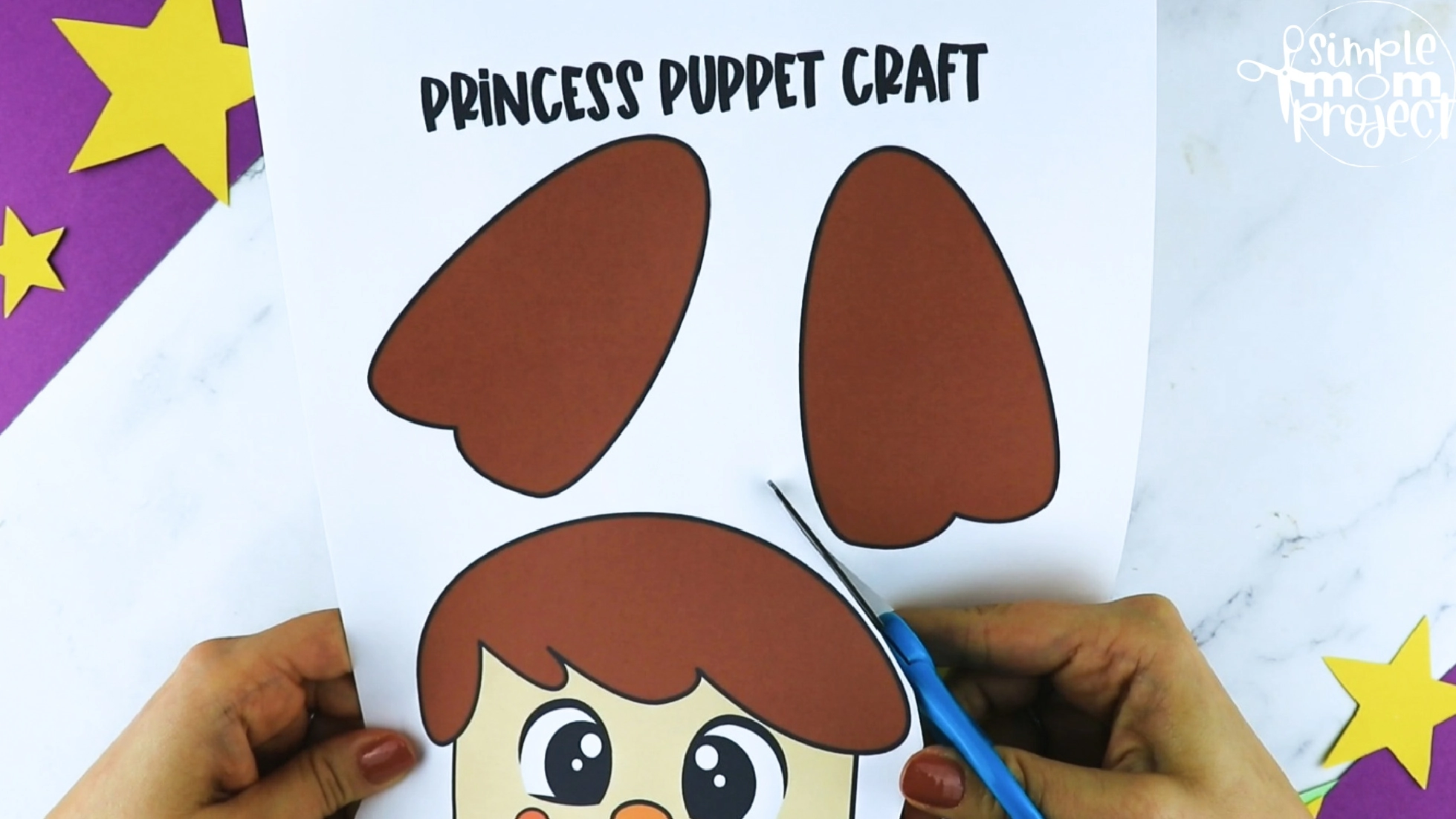 Purchase and download the princess puppet templates.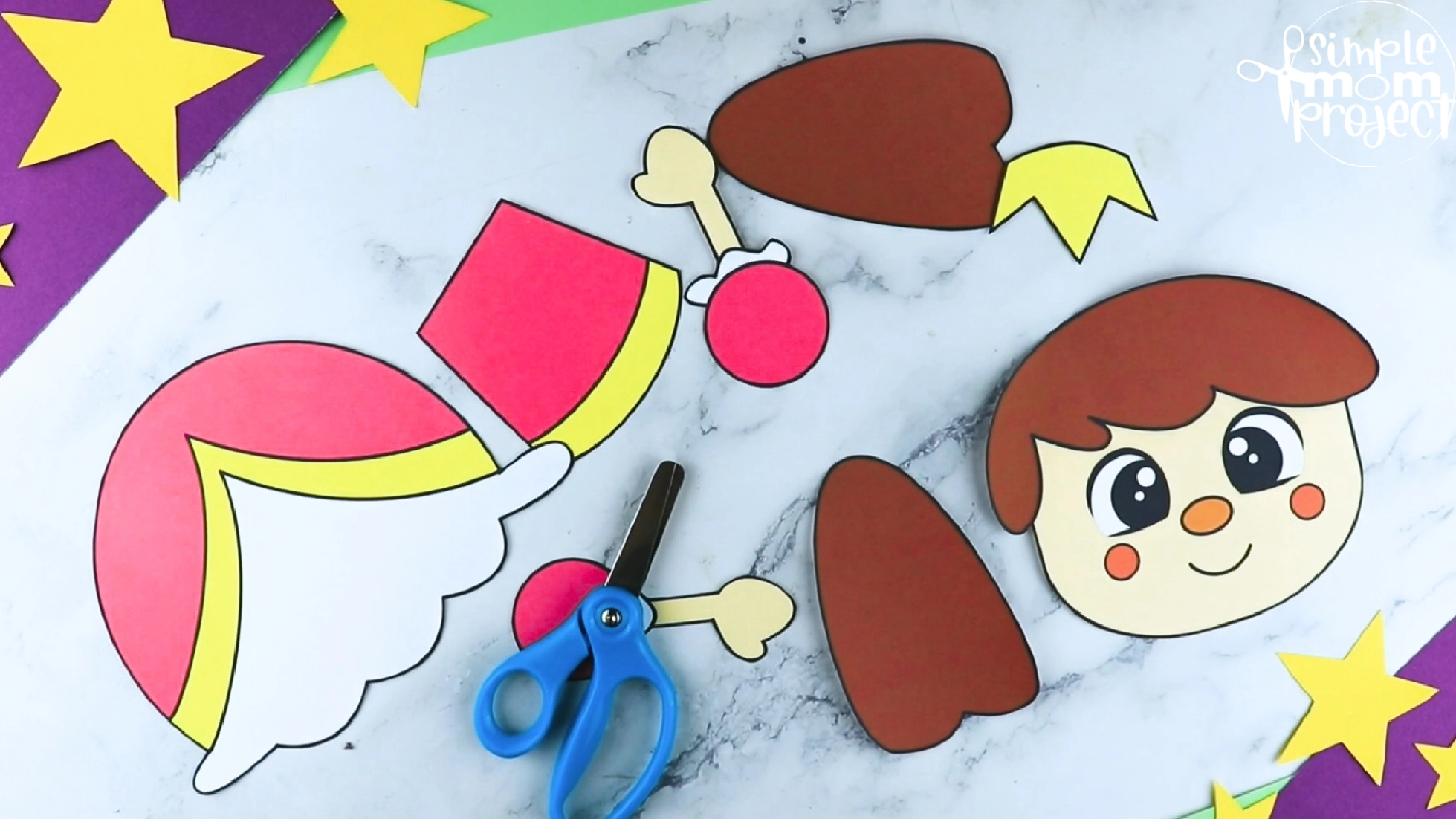 Have your kids work on those scissor skills by cutting out the princess craft template into individual pieces.
Using a glue stick, place the upper body or gown onto your paper bag.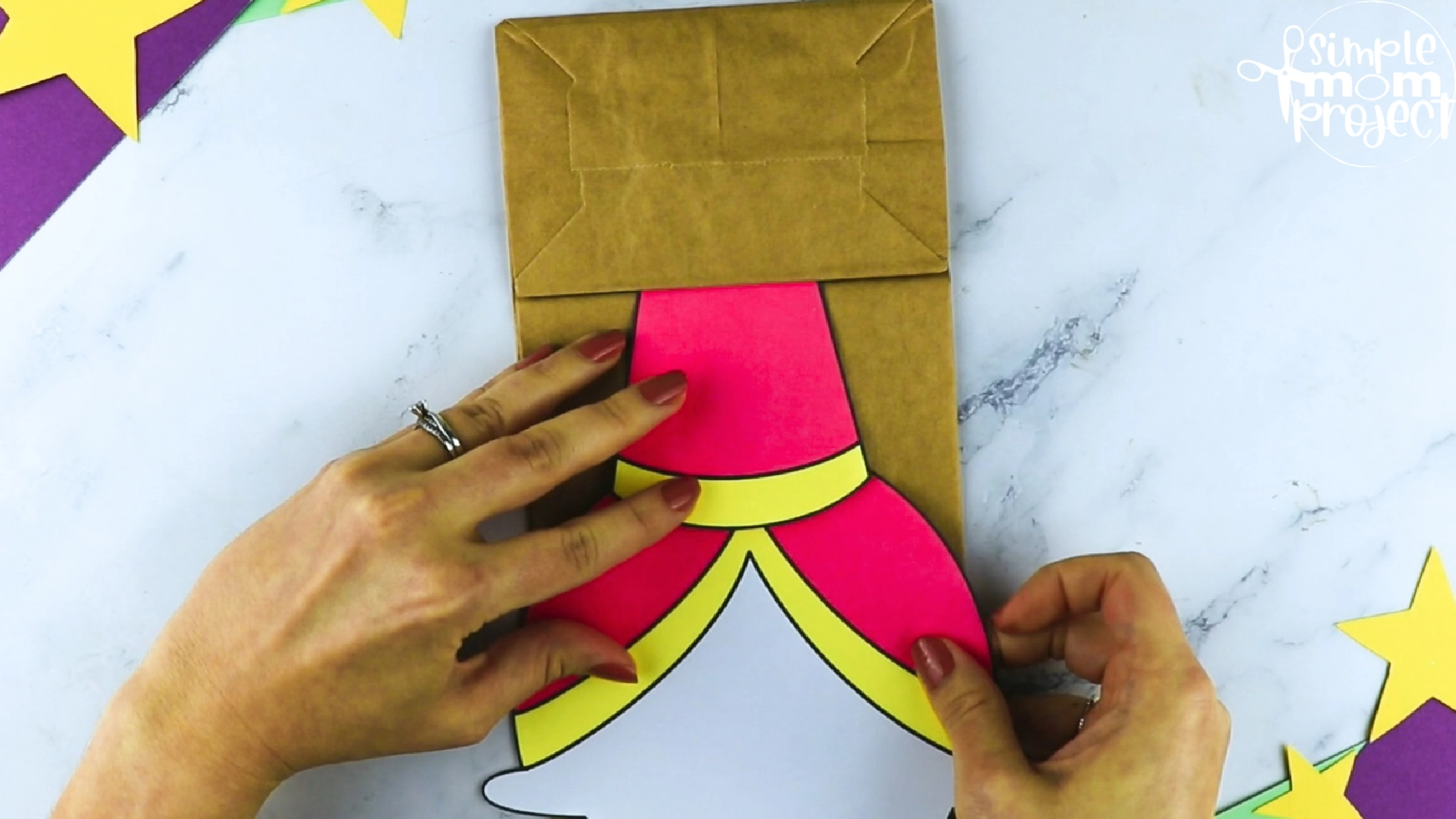 Next, glue on the arms on each side of the body.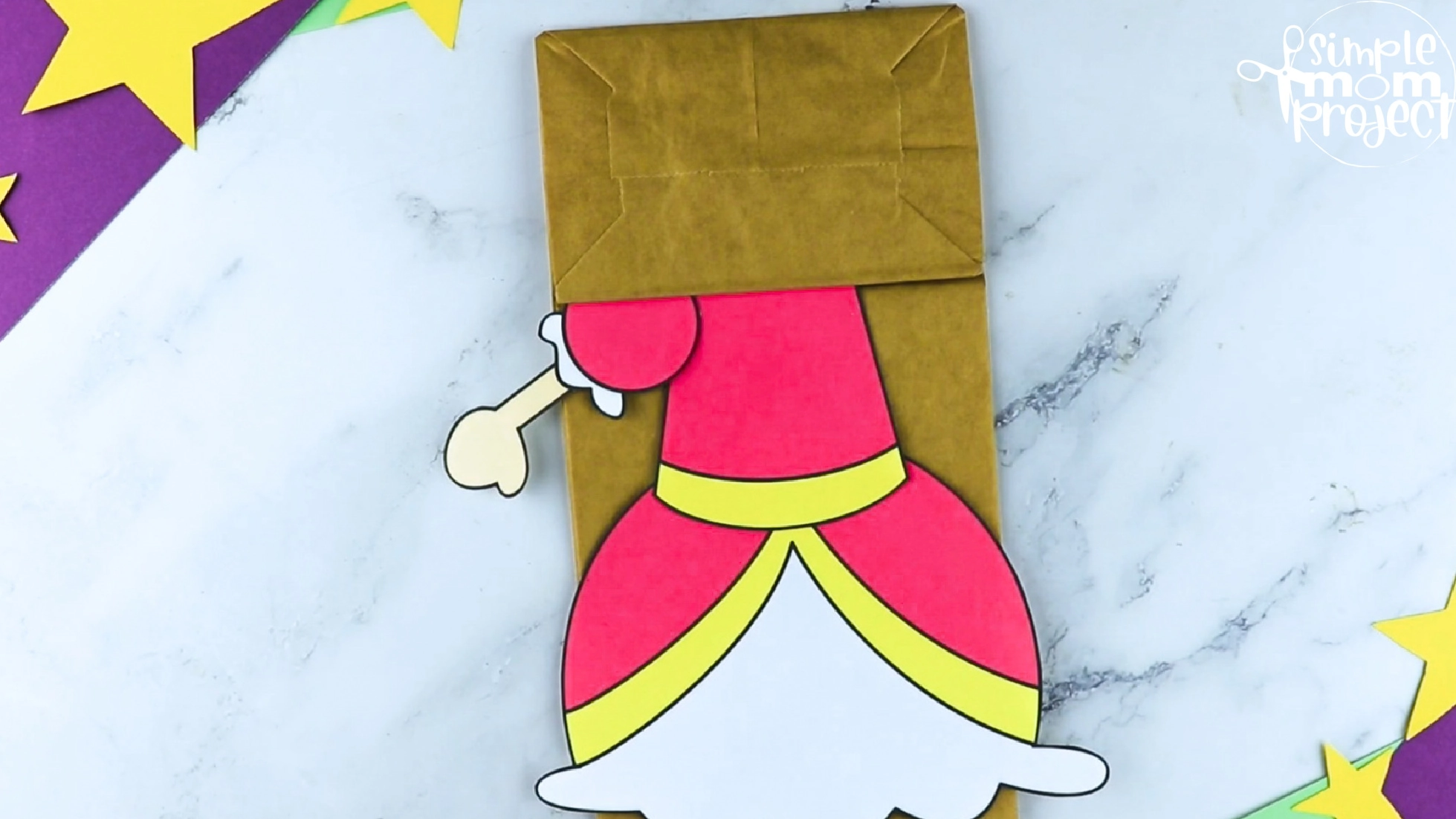 Attach the Disney princess' head.
Glue on the gorgeous hair of the princess.
Lastly, place the crown on top of her head.
Leave it for a few minutes until it's completely dry so your kids can happily play with it.
More Options to Choose:
You can print the blank version and trace the cut outs on card stock paper for a sturdier princess paper bag puppet craft,
Print the princess template in color for a simple and easy rainy day craft or,
Print the blank princess template and use it as a fun coloring sheet activity and then glue the pieces of the princess craft together.
Printable Princess Paper Bag Puppet Template

Purchase and download these two printable princess paper bag puppet templates in just a few clicks.
We have the basic black and white princess template to color in however your kids would like.
Then, we also have the colored cut-and-paste princess pattern template.
Don't forget to share your learning plans in the comments.
Need more puppet fun? Check out our packed list of paper bag puppets for simple craft fun with your little ones.  
When you have finished, be sure to share your creation on Simple Mom Project's Facebook Page and follow me on Pinterest!

Kaitlen D.
More Fun Printable Craft Templates