Make your own hand puppet craft with a few supplies and our new printable bunny template.
This bunny rabbit puppet printable template is a creative way to get lots of fun and laughs out of your kids.
This easy printable bunny rabbit paper bag puppet template is ready to enhance your children's learning and bring wonderful memories.
Our farm animal puppets are easy to assemble and fun to do in your home or classroom.
All you have to do is purchase it and simply cut and paste it together on a brown paper bag.
You may also construct a variety of cute bunny crafts with simple materials, such as this rabbit paper bag puppet craft.
Paper plates can also be used to create paper plate bunnies instead of a paper bag.
Create your own adorable bunny crafts using foam cups, pom-poms, googly eyes, and other materials.
Need a little guidance?
We included a step-by-step instructions and tutorial video on how to build your own bunny rabbit puppet craft.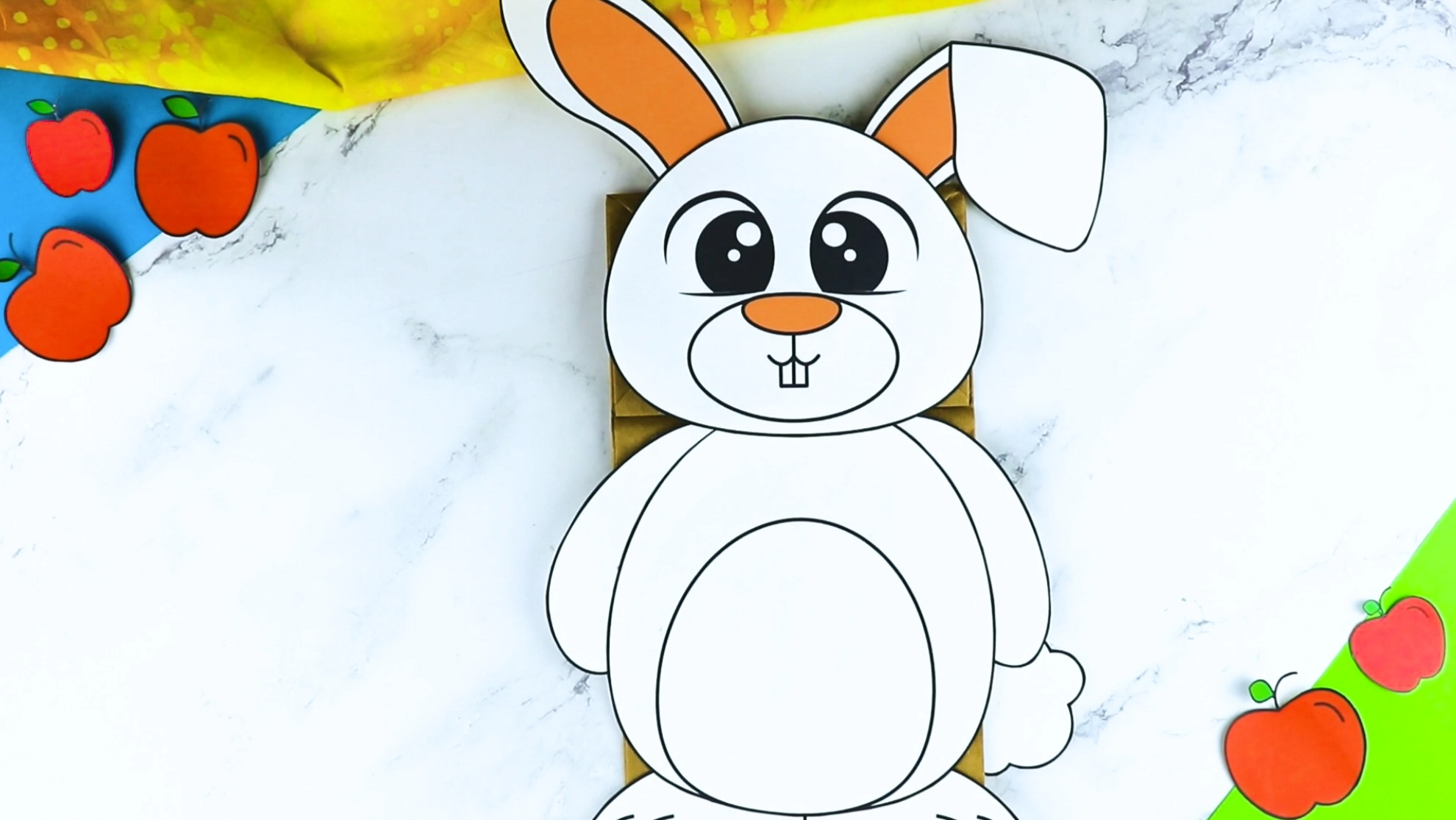 *By the way, this post may contain affiliate links which means I may receive a small commission at no additional cost to you if an item is purchase through that link. For more information, click here.*
Printable Bunny Rabbit Paper Bag Puppet Craft
Bunny Rabbit Craft Supplies Needed
Need more crafty fun? Check out our Bunny Templates and Carrot Template
.
 T
hey are perfect for those days when staying indoors is the only thing your family can do!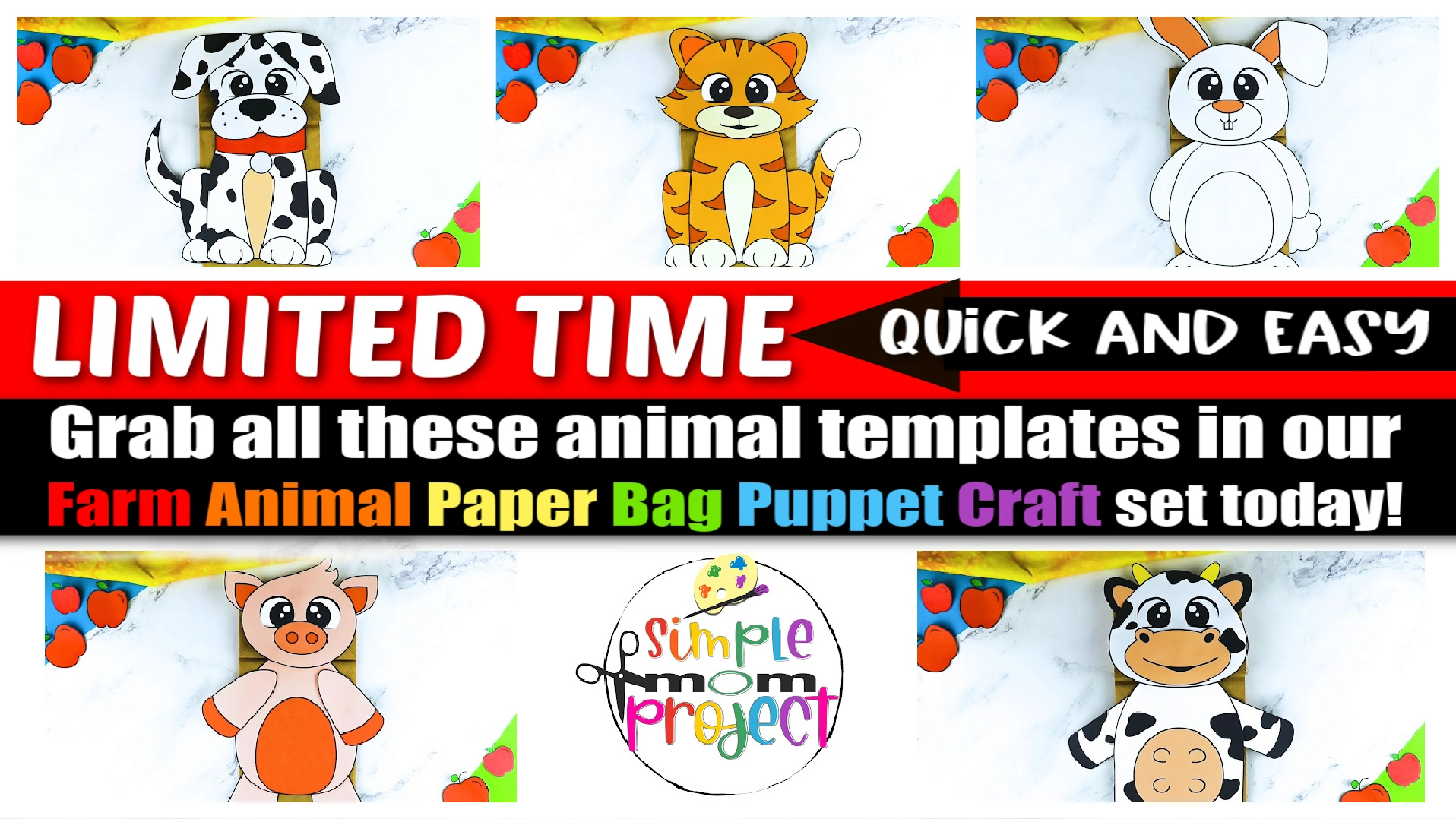 Ideas for Easy Preschool Paper Bunny Rabbit Craft
Don't miss out these fun craft ideas on how to include this basic printable bunny rabbit paper bag puppet template in your children's daily activities.
1. Best Children's Books of All Time
Our printable bunny rabbit paper bag puppet craft is great to associate with children's books.
Reading as often as possible helps young children to develop their brain, speech and language skills.
Here are some of my little one's favorite books that we would like to share with you.
Kiddos would be inspired to create cute bunny crafts after reading all of the books listed below!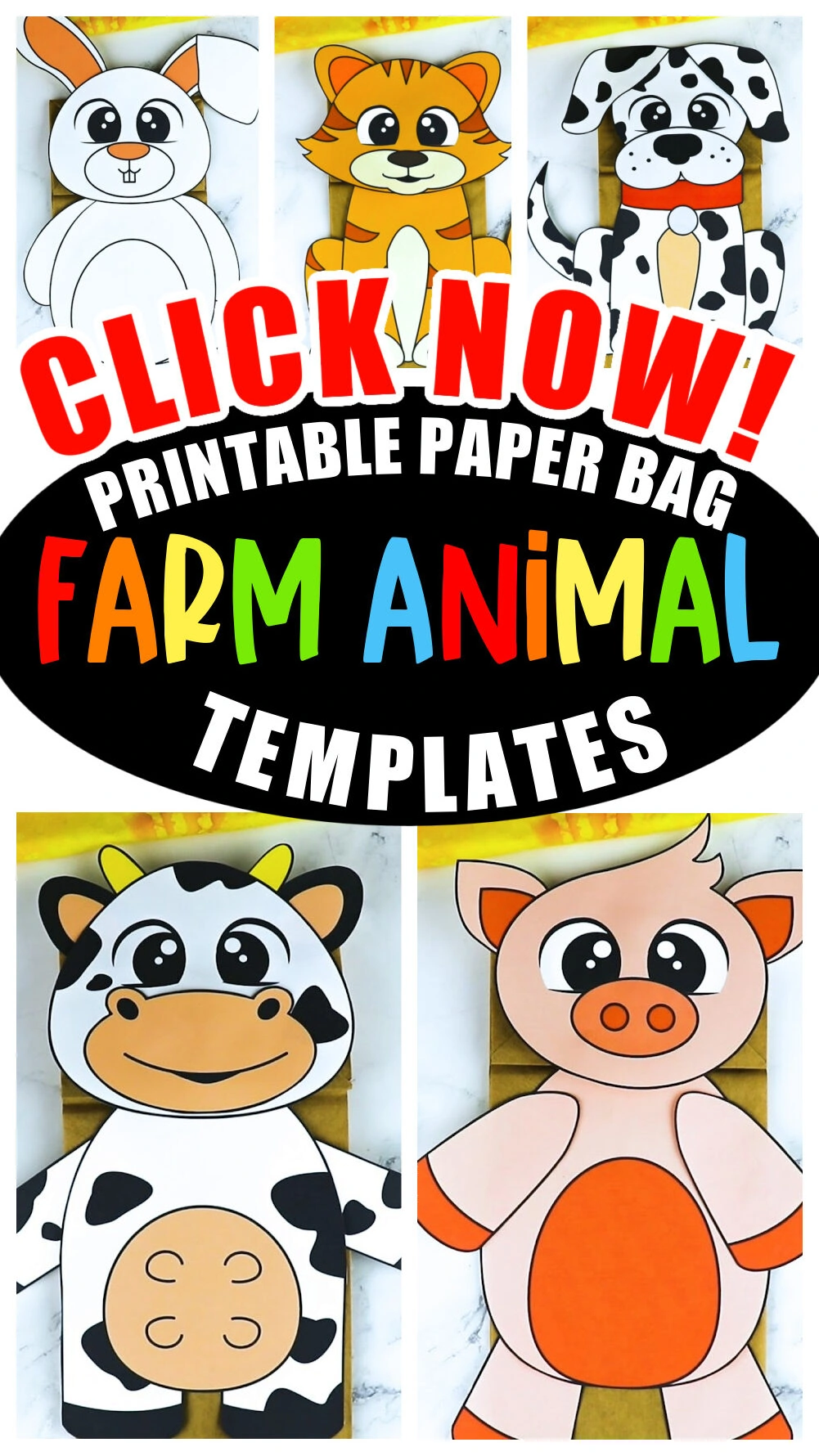 2. Hopping Fun Facts About Rabbits
We love to see these fluffy bunnies eating carrots or just hopping around in our backyard.
If your little one is fascinated with these adorable creatures, they will absolutely love making this basic printable bunny rabbit paper bag puppet craft.
We gathered a few interesting facts from the Internet and educational books that would make a great addition to your child's knowledge.
Did you know that a baby rabbit is called kit?
While a female rabbit is called a doe and a male rabbit is called a buck.
Did you know that rabbits are herbivores?
They eat things like grass, vegetables and even flowers.
Do you know what is binky?
It's an action when rabbits are happy, they will jump and twist.
The average lifespan of a rabbit is about 9 to 12 years.
3. Imaginative Play
This printable paper bag bunny rabbit puppet template is a cute preschool craft activity that I do with my kids.
Once we are done with the process, it's time to activate their imagination and thinking skills by having a pretend play.
It's letting them experiment or express themselves through acting and making scenes they have experienced or would like to experience.
When you play with your kids, they usually copy your gestures which improves their social skills.
A puppet show featuring farm animals could also be put up by you and your kids! 
Craft sticks and pipe cleaners can be used to build a bunny puppet craft. 
Cotton balls and pom-poms can be added to the bunny's head to personalize your bunny crafts.
 You are welcome to use any of your bunny craft ideas, like egg carton and paper plate bunnies and more!
We highly recommend these printable templates in addition to your farm animal puppets.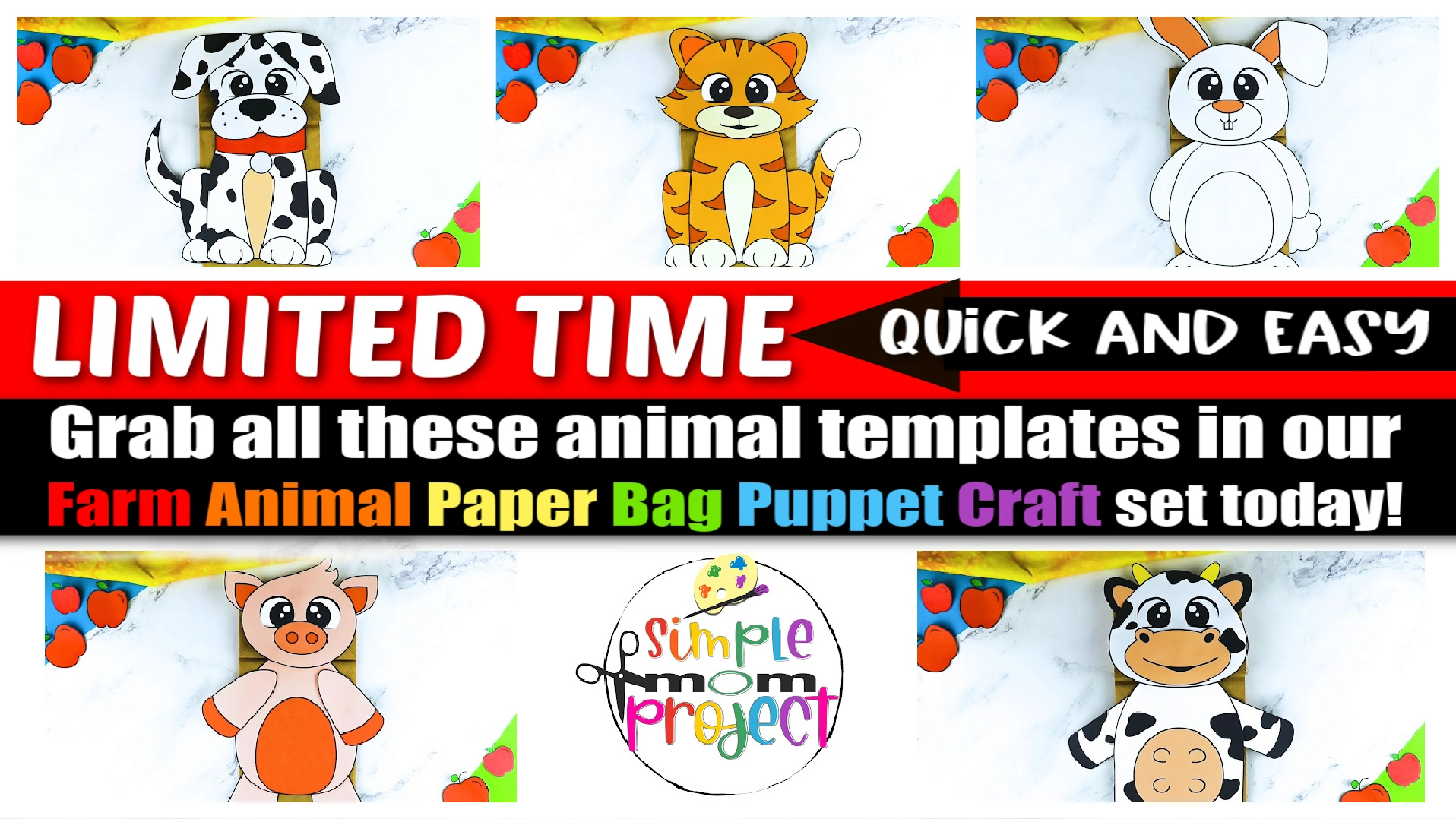 4. Little Bunny Baby Shower Theme
Need the perfect last minute and inexpensive baby shower themed party idea?
Decorate the venue with a few supplies and our simple printable bunny rabbit template.
It's best that your children are part of the preparation; let them color everything, cut out the patterns and glue it together.
Aside from making paper bag puppets, you can also turn the blank printable bunny rabbit worksheets into party banners, cupcake toppers, invitation cards, table displays and more.
Put the bunny crafts in baskets packed with egg, candy, and treats to add more props to your baby shower!
If you want to DIY your baby shower favors and souvenirs, these bunny paper bags work great as favor bags.
All of these amazing bunny ideas are very easy and would work well for toddler, preschool or kindergarten.
If you want to spend your spring day in a fun way, creating bunny-themed activities is the way to go!
Bunny Rabbit Paper Bag Puppet Instructions
Excited to build your own bunny rabbit paper bag puppet craft?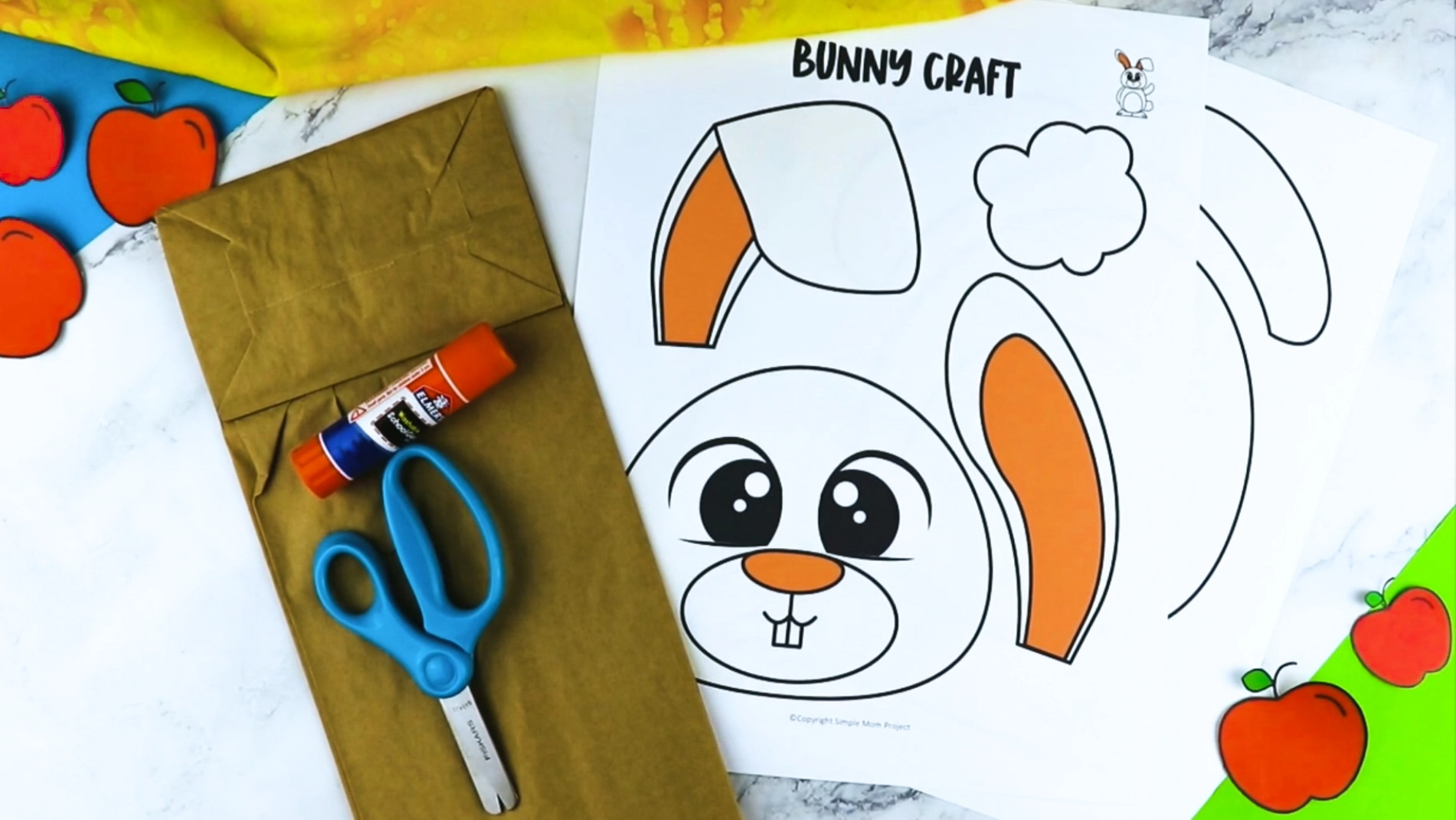 What are you waiting for? Take out all the craft supplies now!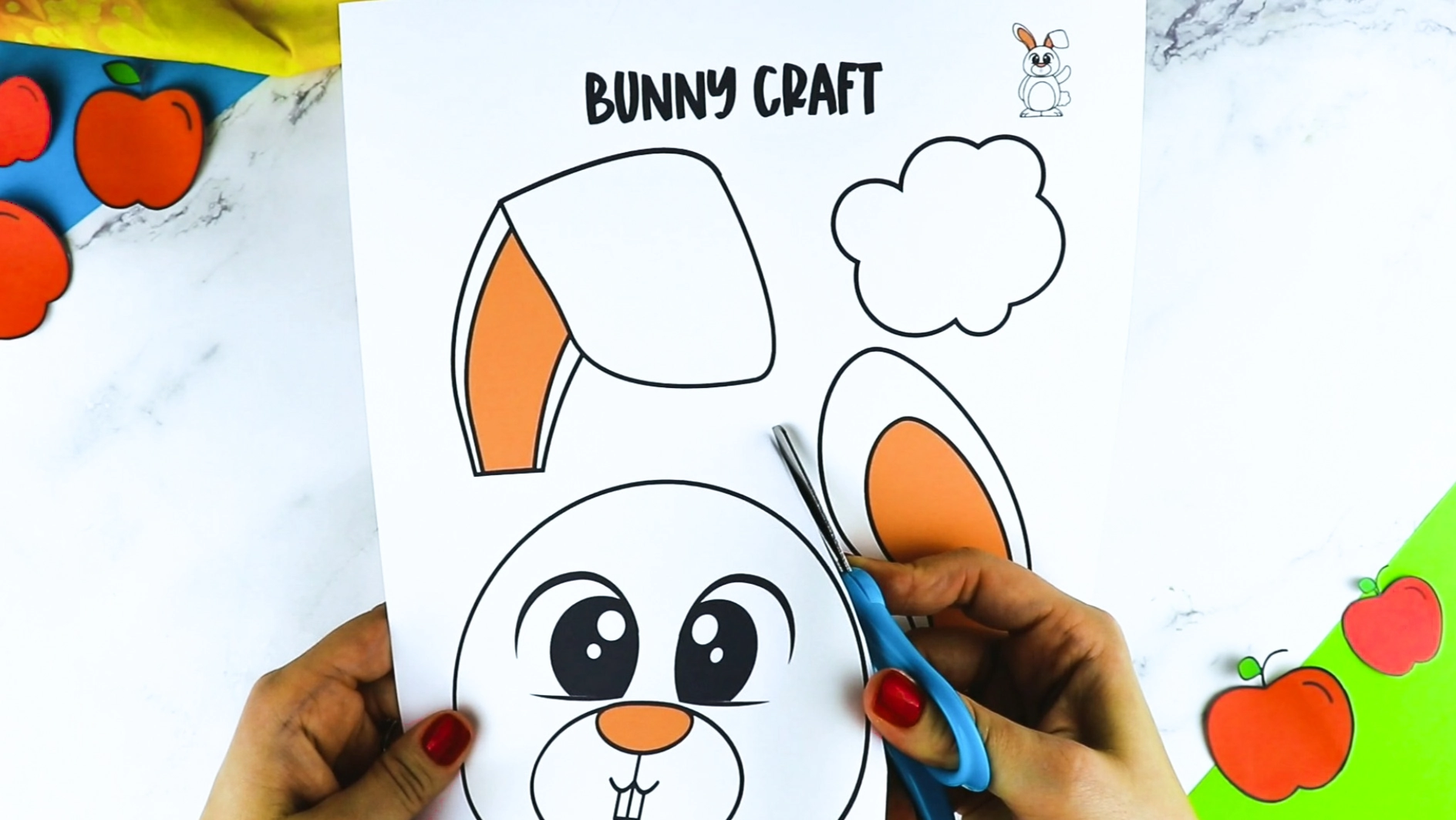 Purchase and download the printable bunny templates.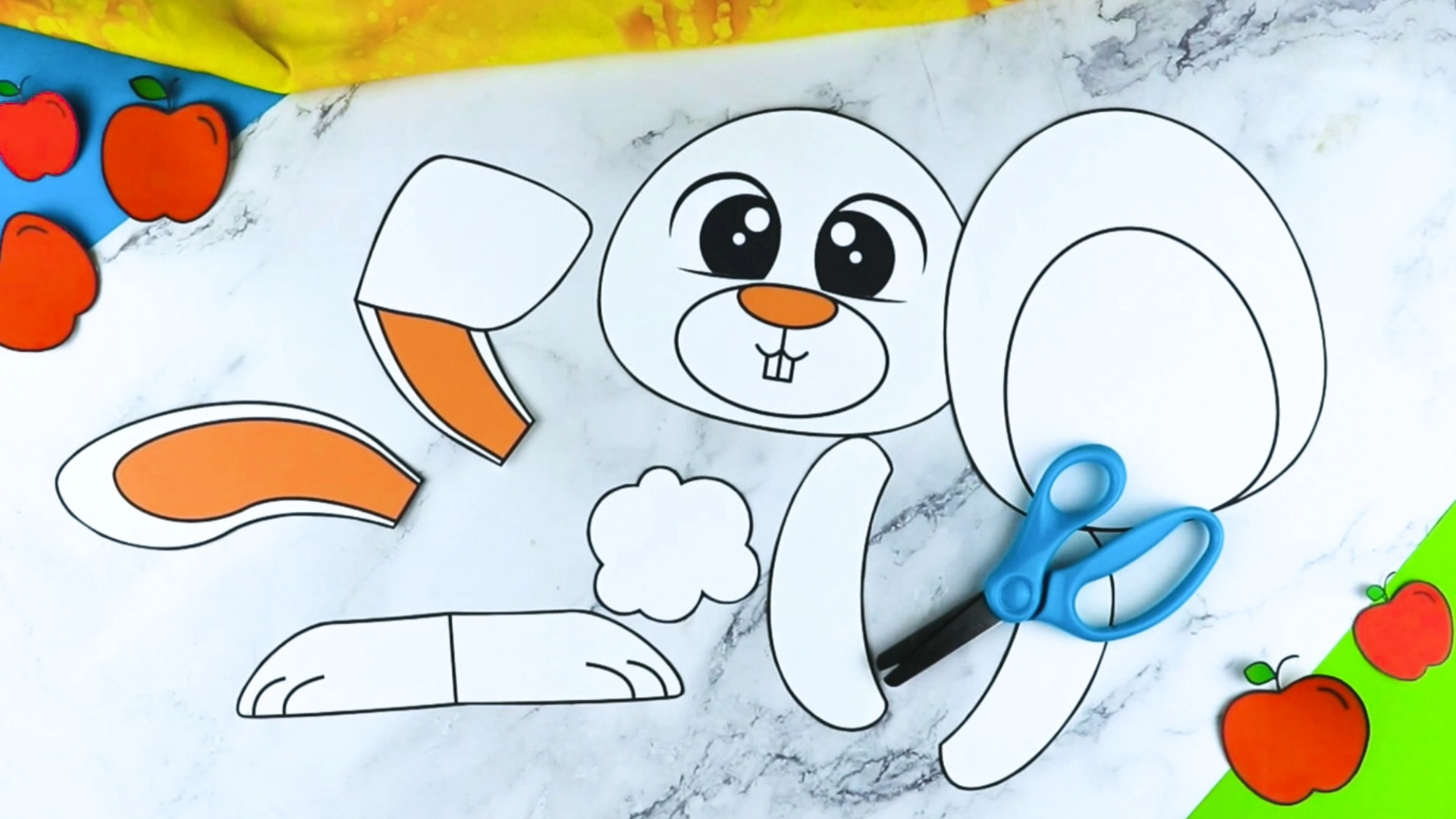 Have your child choose which version they want to create first.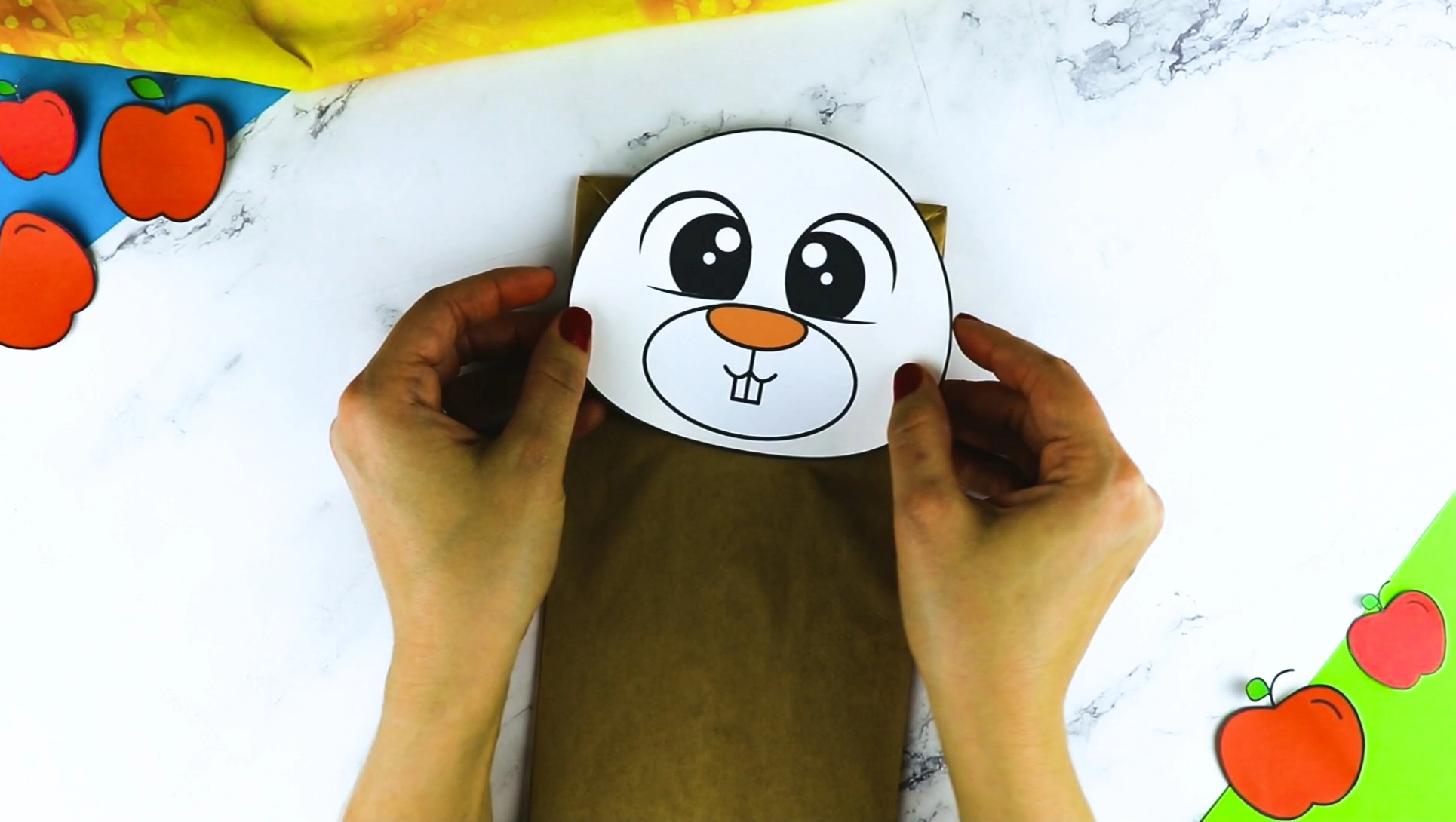 Allow your child to cut out the bunny rabbit pattern into individual pieces.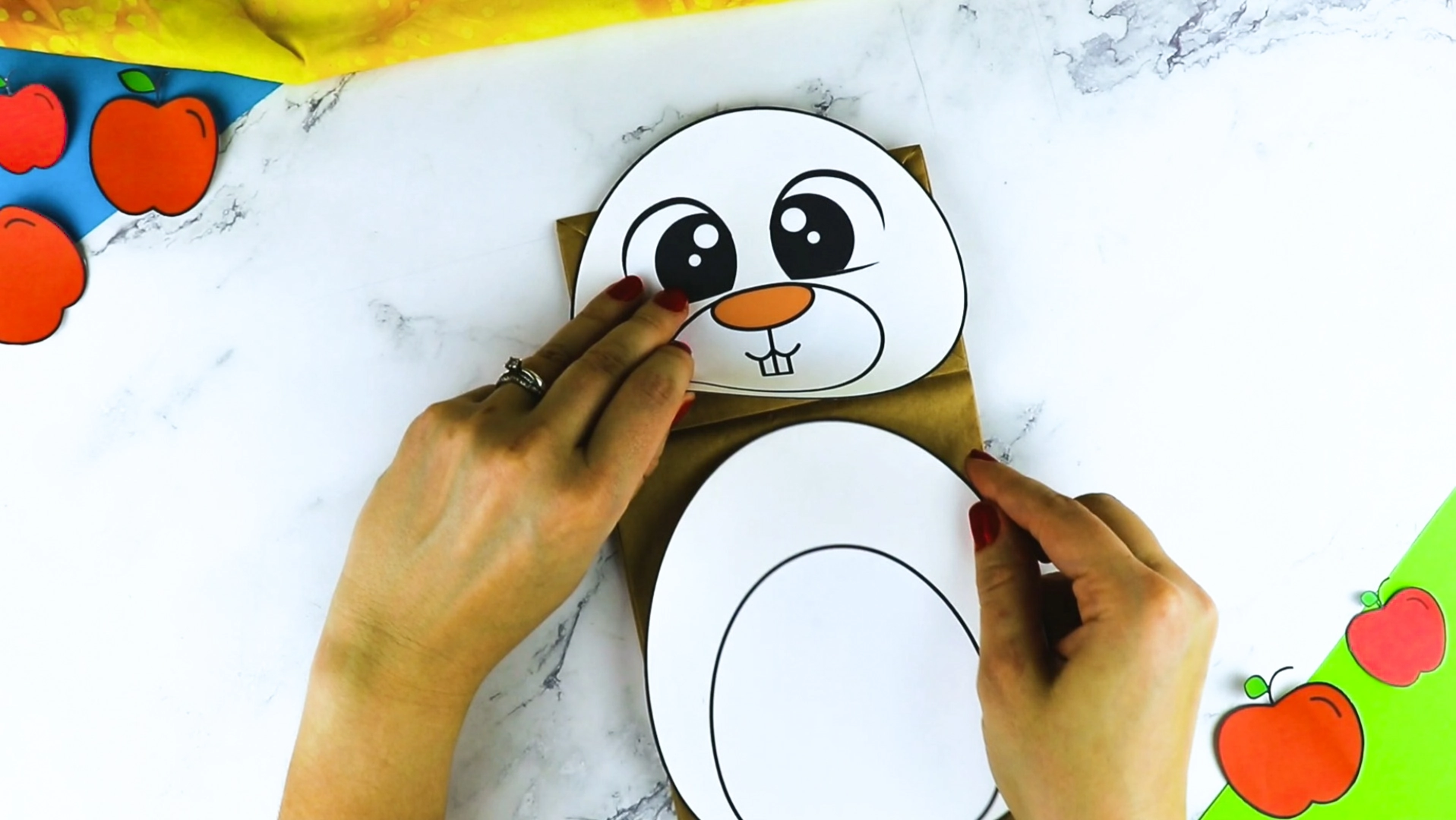 Start gluing the head onto a brown paper bag.
Next, glue on the rabbit's fluffy body.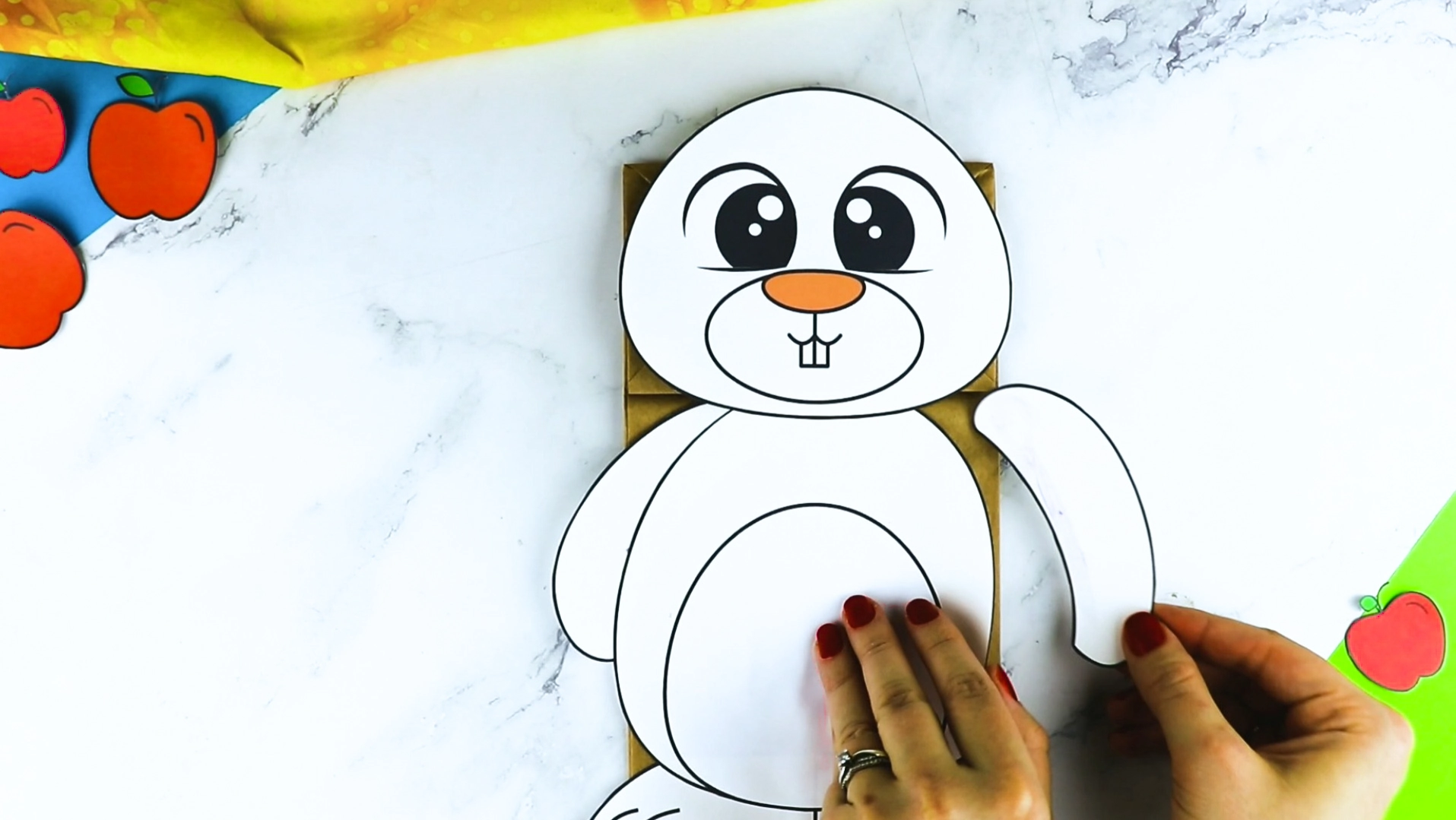 Glue on the legs and feet.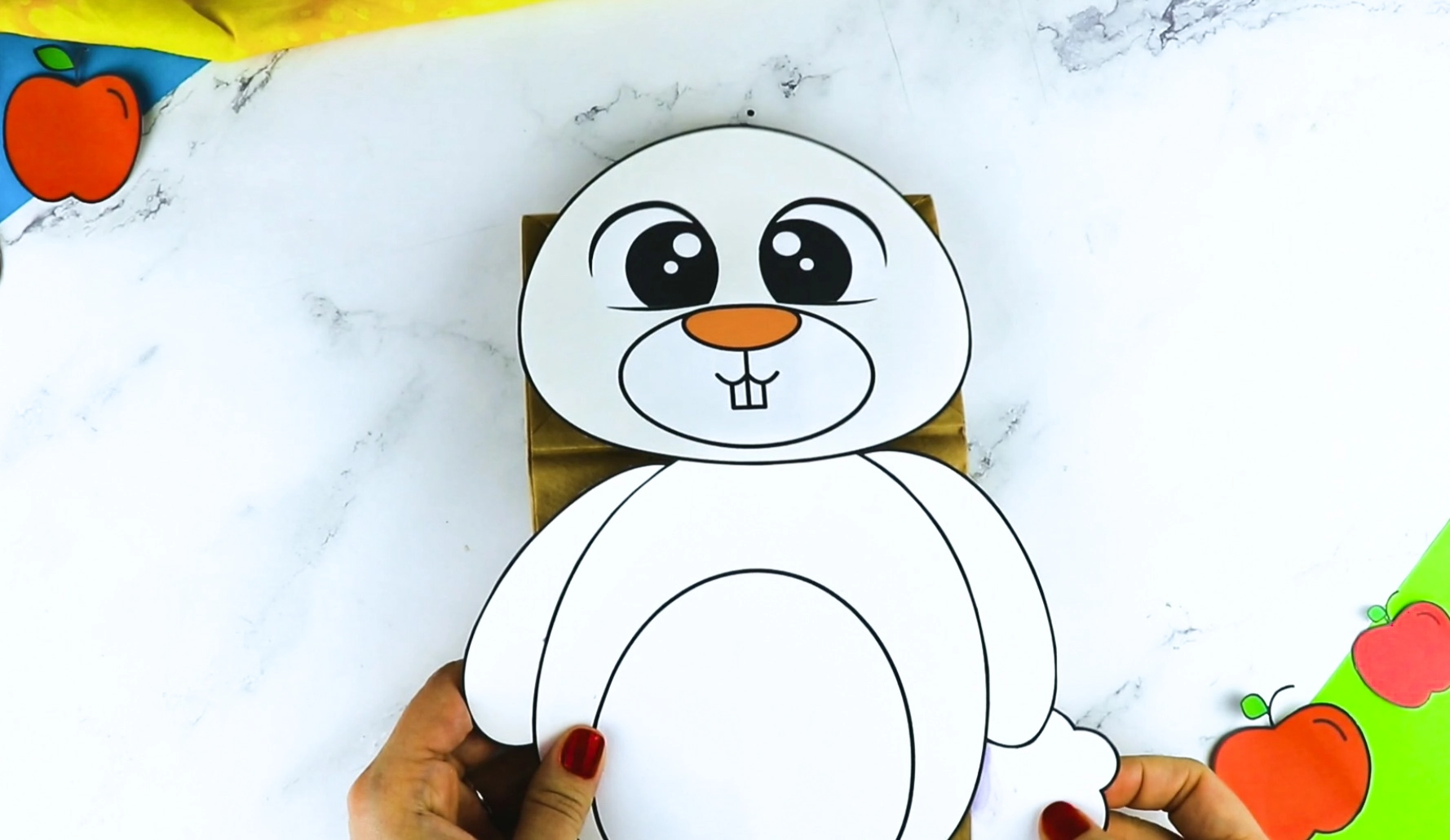 Then, glue on its little tail at the back of its body.
Lastly, attach the adorable big ears on each side of its head.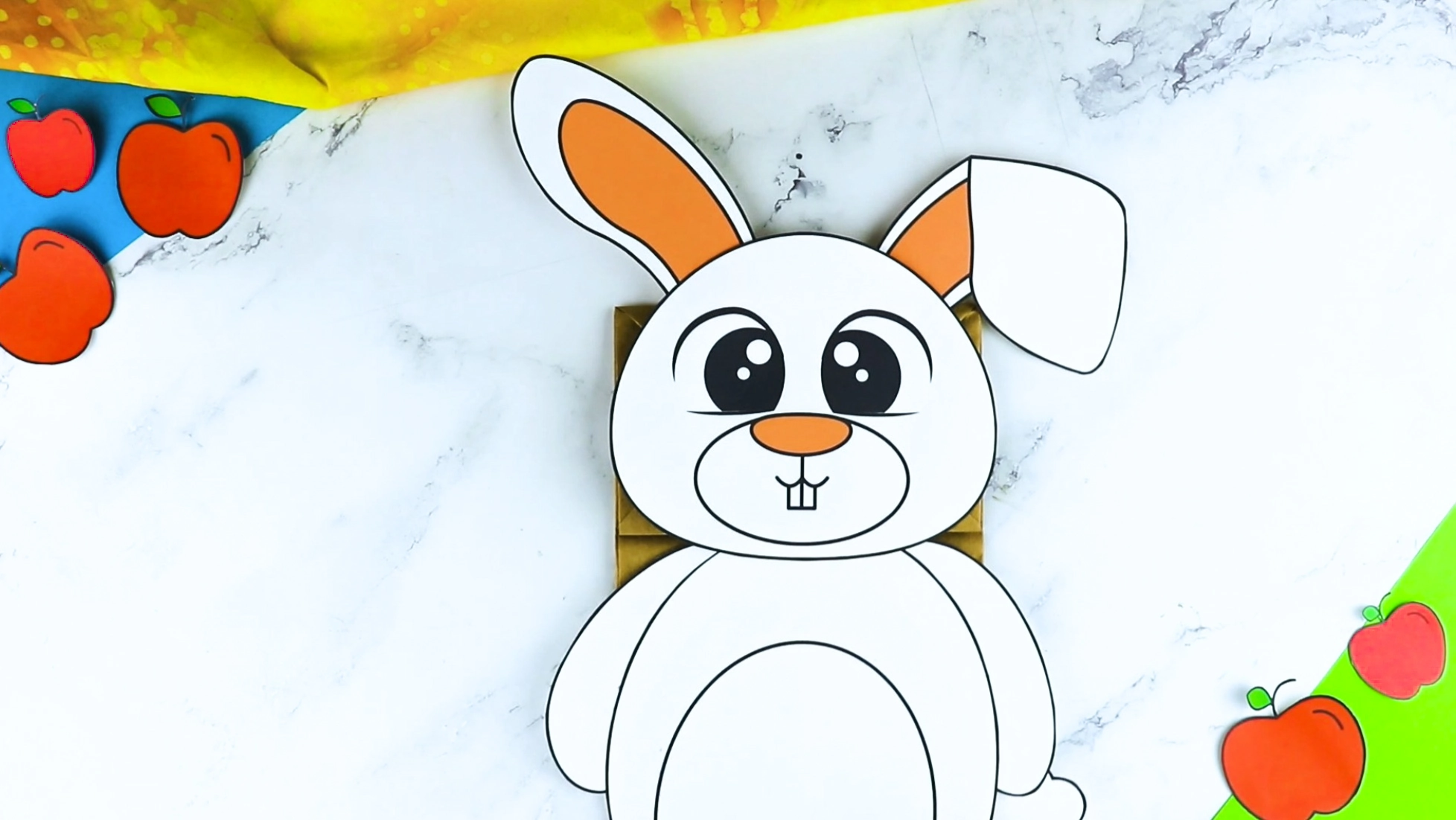 This paper bag bunny rabbit puppet craft will keep your kids entertained for hours.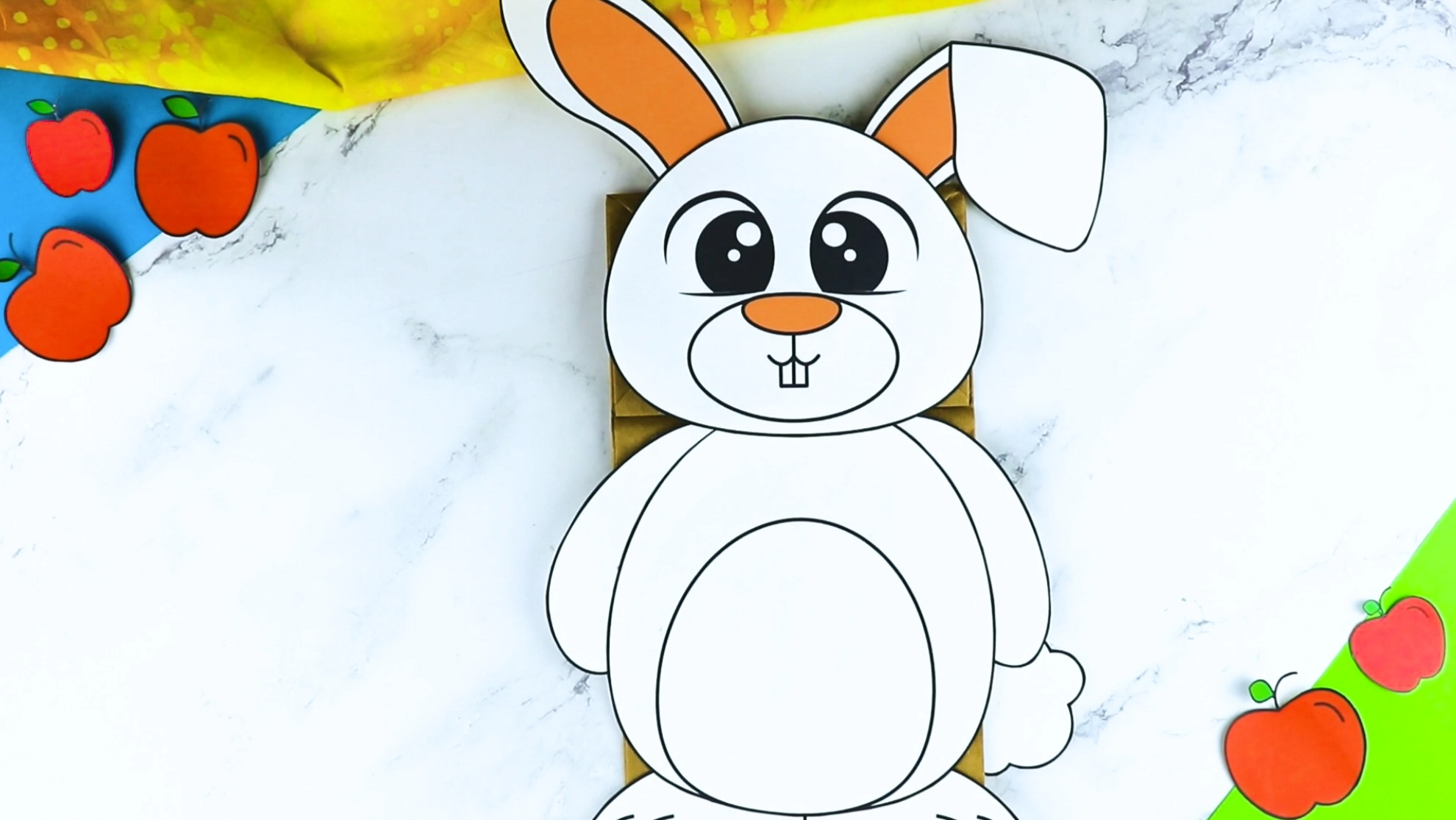 More Options to Choose:
You can print the blank version and trace the cut outs on card stock paper for a sturdier bunny rabbit paper bag puppet craft,
Print the bunny rabbit template in color for a simple and easy rainy day craft or,
Print the blank bunny rabbit template and use it as a fun coloring sheet activity and then glue the pieces of the bunny rabbit craft together.
Printable Bunny Rabbit Paper Bag Puppet Template
This cute bunny puppet template comes with two amazing versions for your little ones.
We have the basic black and white line drawing with no color and a full color version of this bunny rabbit hand puppet pattern.
Don't forget to share your learning plans in the comments.
Need more farm animal puppet fun? Check out our packed list of paper bag puppets for simple craft fun with your little ones.  
When you have finished, be sure to share your creation on Simple Mom Project's Facebook Page and follow me on Pinterest!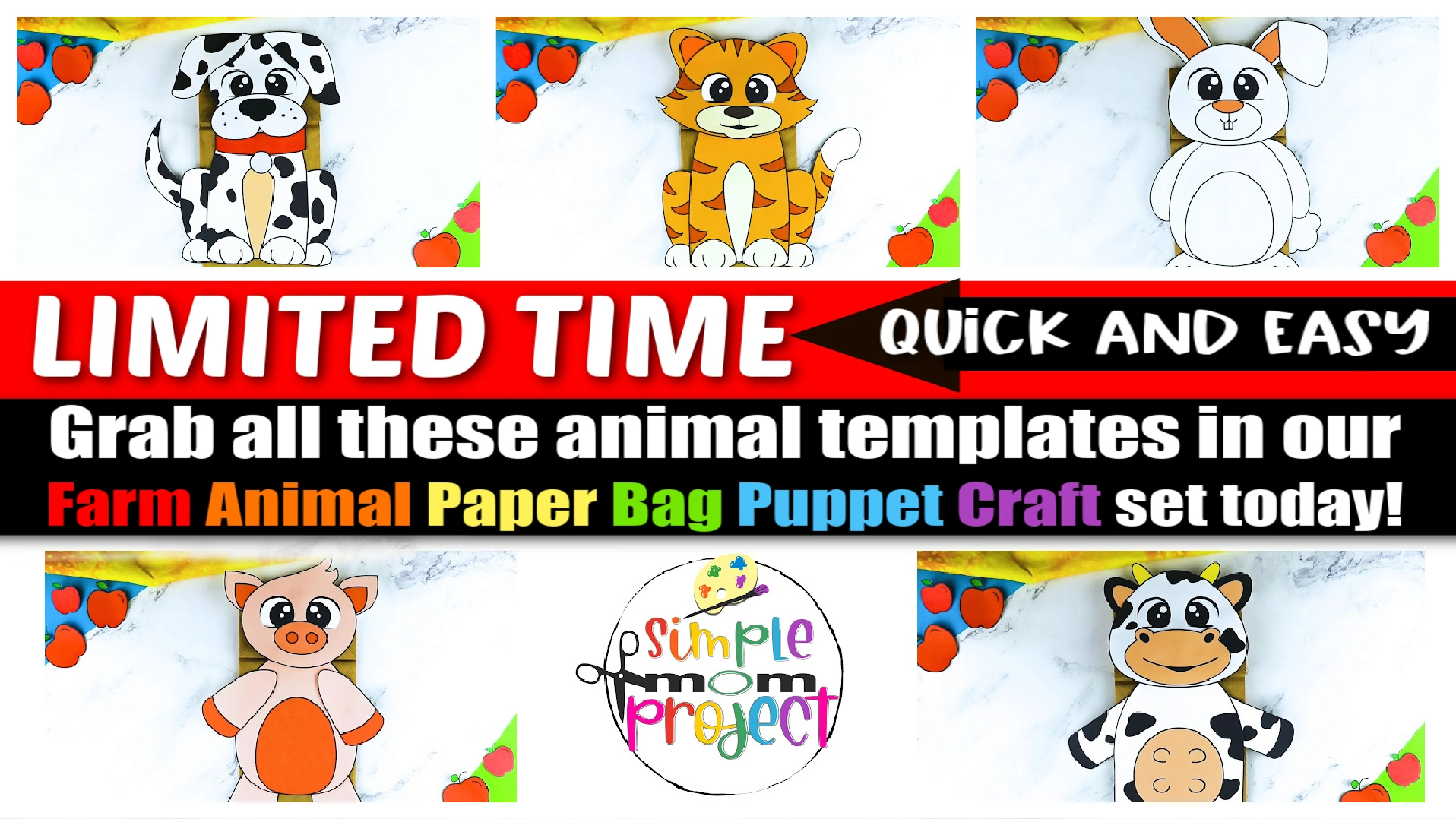 Kaitlen D.
More Fun Printable Craft Templates