There are lots of bugs and insects around, especially during the spring and summer.
Today, we are happy to share this free printable ant template that's suitable for children of all ages.
Cut out the ant shape and use it for many purposes like coloring, stencil, logo, background design, paper ant craft and more.
Making this blank printable ant template improves children's fine motor skills, hand-eye coordination, focus and creativity.
Kids who love watching "A Bug's Life" movie will surely enjoy printable templates.
Don't wait any longer!
Print the pdf file of ant design templates now and share it to your friends.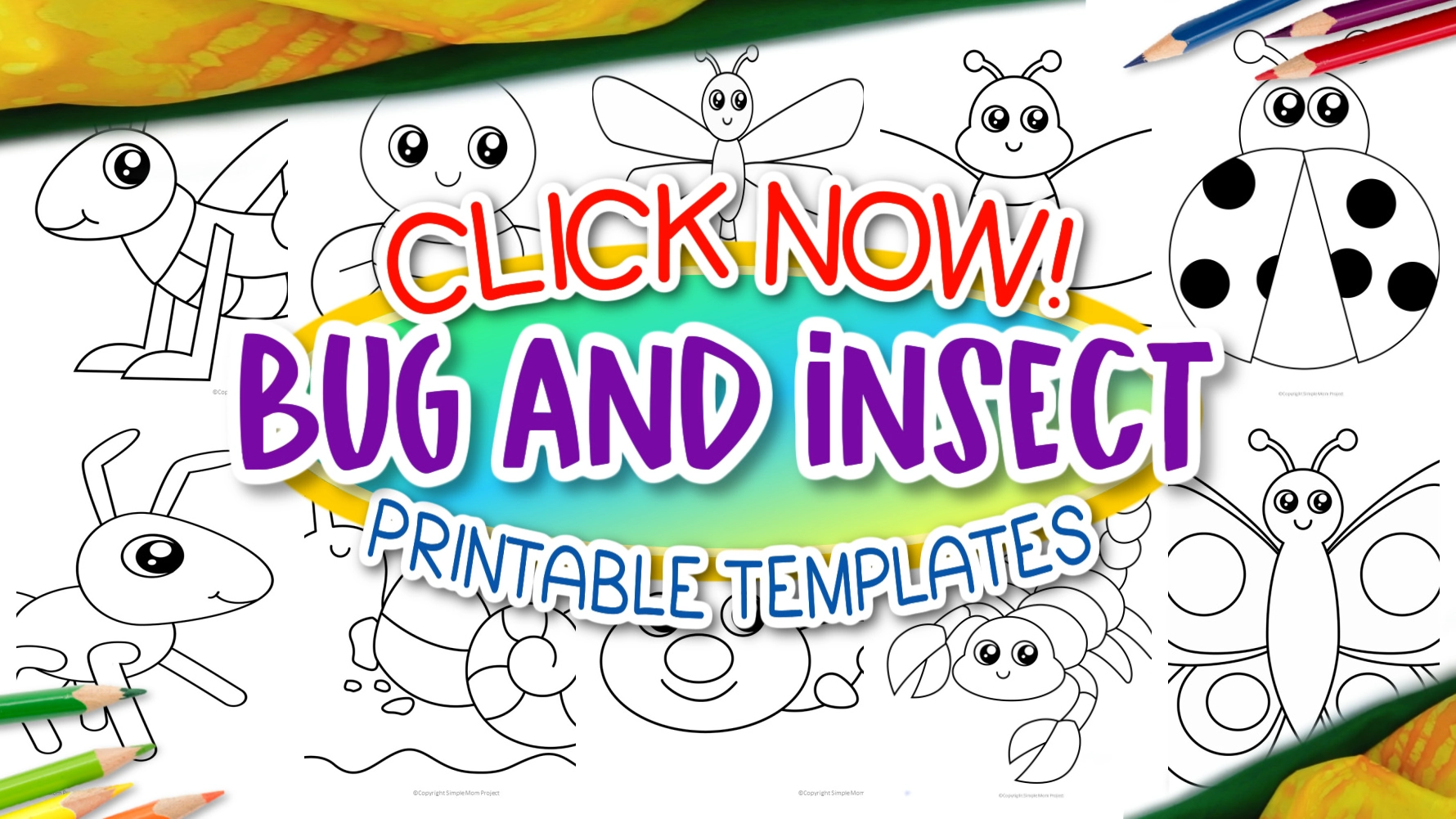 *By the way, this post may contain affiliate links which means I may receive a small commission at no additional cost to you if an item is purchase through that link. For more information, click here.*
Free Printable Ant Template
Ant Template Materials Needed:
Printable Ant Template (FOUND AT THE BOTTOM)
Make your child's finished ant template a forever memory by laminating it! We use this laminator and cannot express how much we love it! It is not only inexpensive, it is SO easy to use!
Your kids will love seeing how much you adore their art work when you laminate and display it for years to come!
Ideas for Ant Template
We list down a few amazing ideas on how to maximize the use of this free printable ant craft template in your daily life with the kids.
1. The Best Ant Books for Kids
If your little one is fascinated with the story of The Ant and the Grasshopper, they will surely love this simple printable ant template.
Read stories that will keep them interested to improve their listening and language skills.
Reading also helps create a deeper bond between parents and children.
Check out this list of our favorite children's books about ants:
2. Improve Writing Skills
Teaching your preschool and kindergarten kids the alphabet letters?
When your child is finished with this easy printable ant template, use it to teach the letter /A/ sound and how to write it.
Print out easy traceable uppercase and lowercase letter A worksheets and show your child the correct way to hold a pencil.
If your child is too young, use a black marker to draw directional arrows and instruct them to write it from the top to bottom.
Encourage your child to practice daily to improve their writing skills.
If you're looking for more printable templates that start with the letter A, try these:


3. Color Recognition
Keep your child's little hands occupied by giving them a pack of crayons and this free ant template.
Let them fill in these blank printable ants with red, black or whichever color they desire.
Take note of the colors they chose and ask them to identify the color names.
Bring this free printable ant template anywhere you like, even while having a picnic.
Activities like this will help kids identify basic colors while having fun.
4. DIY Ant Puppet Craft
The best way to entertain our little ones is making DIY crafts together.
Use this free printable ant template to create a cute puppet craft for lots of imaginative play.
Fill in the blank ant templates with beautiful colors.
If your child is already familiar with using scissors, encourage them to cut out the colored ant templates.
Glue on a popsicle stick at the back of the ant craft template.
Unleash your creativity and add decorative items such as glitters, sequins or beads.
Now your kids have a cute little ant puppet craft they can play around with.
We hope you enjoyed these wonderful ideas we listed in making this preschool printable ant template.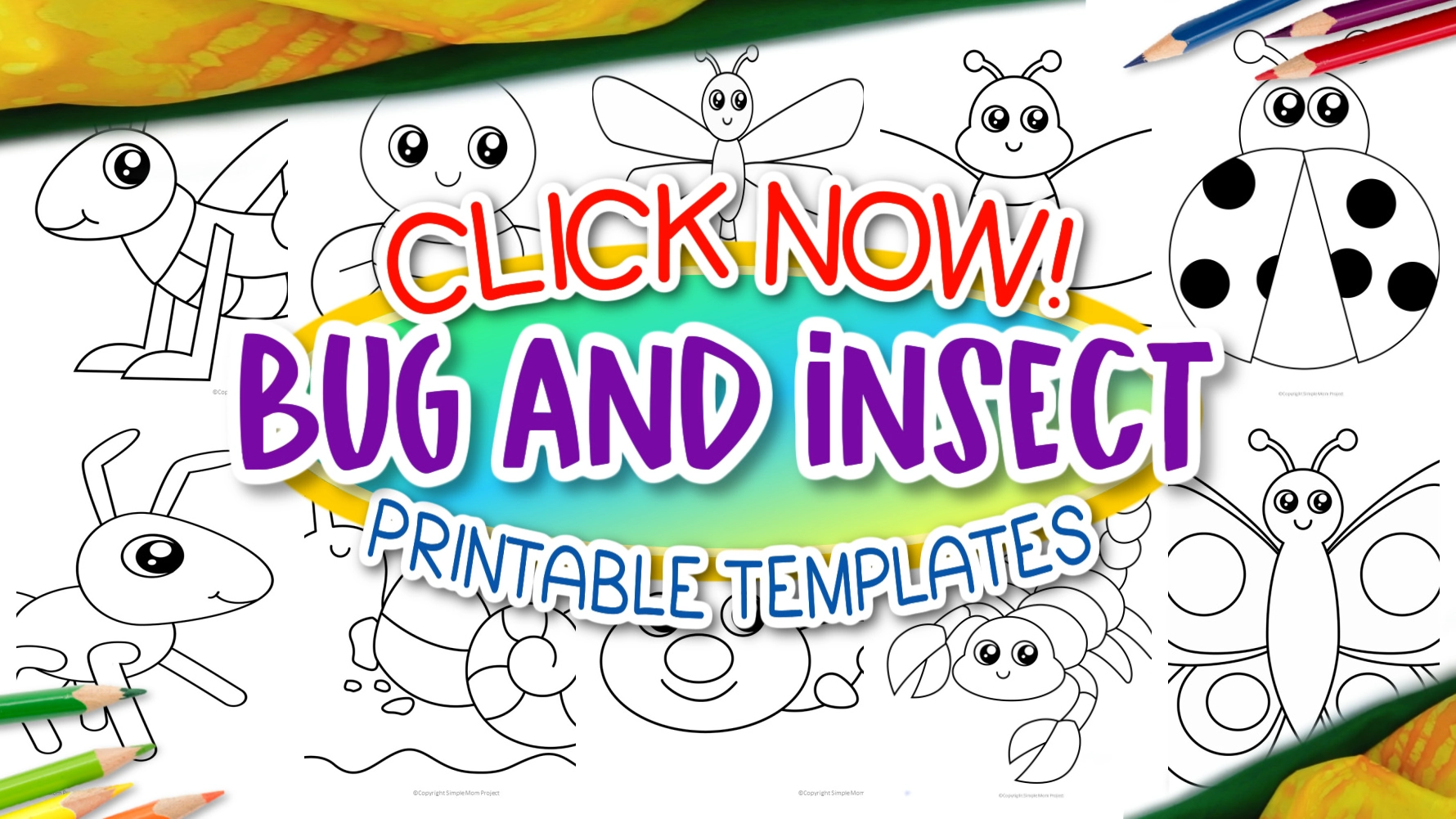 Printable Ant Template:
This free printable cartoon ant-design clipart is simple black and white line drawing with no color.
Let the kids decide which coloring, crafty and educational materials they want to use to make these ant vectors stand out.
Don't forget to keep sharing all the things you and your little ones have learned in using this easy printable ant template vector in the comment section.
When you have finished, be sure to share your creation on Simple Mom Project's Facebook Page and follow me on Pinterest!

Kaitlen D.
More Fun Bug and Insect Templates