Are you searching for the best arctic animal coloring page for preschoolers?
If so then you're going to love this collection of coloring pages.
I have a list of cute baby arctic animals that you can color at home or in the classroom with your kids.
Many parents and teachers struggle with creative ideas to continuously engage their kids and students.
My arctic fox, beluga whale, puffin, and other arctic animal coloring pages will keep your elementary students busy for hours!
You can download individual coloring sheets or purchase my entire coloring book as a printable animal coloring book to keep your toddler's hands and minds busy!
I have a variety of animal pattern template coloring sheets for you to enjoy.
Simply download and print the arctic animal coloring page of your choice or purchase my full animal coloring book to get them all.
*By the way, this post may contain affiliate links which means I may receive a small commission at no additional cost to you if an item is purchase through that link. For more information, click here.*
Free Printable Arctic Animal Templates
Arctic Animal Coloring Page Materials Needed:
Ideas for your Arctic Animal Templates
Coloring pages don't have to be just coloring pages, they can be used for other things as well!
Here's just a few ideas. Be sure to tell us in the comments if you have other creative ways to use coloring pages.
Fun Animal Coloring Pages
Included in my arctic animal coloring page are the arctic fox, the moose, a puffin coloring page, and a ringed seal coloring page.
Having a variety of cut realistic baby arctic animal coloring sheets on hand will help provide a rainy day task to incorporate into your current curriculum with preschoolers.
The children will have fun coloring their own killer whale, or use the easy animal pattern as a template to trace on another sheet of paper.
Homeschool Education
Lastly, this article animal coloring book will work as a fun activity for homeschool education.
With many families attending distance learning or switching to homeschool,
I'm happy to have this baby newborn printable coloring book available for you.
Your children can research what each arctic animal looks like in real life and color the mythical creature printable to match the realistic color patterns.
Use this arctic animal coloring page to educate your kids about the world as you place a full page template of each animal pattern printable in front of your kids.
From mythical creature printable options to baby newborn article animals, your children will be able to learn more about the animals that live in the coldest region of the world.
Which one will you choose?
1. Beluga Whale – Dive into the winter world of Arctic Animals with this cute Beluga Whale coloring page for your kids. It's an ideal way to learn either the Letter B or W whilst homeschooling & doubles as a fun art project for toddlers or preschoolers.
Arctic animals look so cute in their own coloring book – our baby Beluga Whale is the perfect place to start. Click here & grab your free printable Beluga Whale coloring pages today!
2. Fox – Are you looking for a cute & simple Baby Fox coloring page for your kids? Click now & grab your Free Printable Arctic Fox template. Amaze at the big bushy tail, the cheeky smile & the realistic button nose as you share the secrets your fox uses to sleep & survive all those cold winter nights.
Such a cute & clever animal, the Arctic Fox coloring pages are ready for you to download with your kids today!
3. Harp Seal – Adding a cute Harp Seal is a really fun way to teach your kid about the Letter S when homeschooling this year.
This free printable Harp Seal template is a must have for your toddlers Arctic Animals Coloring Book or as a simple wall decoration for display at home. Preschoolers love this as a special art project so click here and grab your free printable Harp Seal coloring page today!
4. Moose – Are you looking for a simple & fun Moose coloring page for your kids Arctic animal crafts? This free printable Moose template makes an ideal addition to any toddlers Arctic or Winter animal coloring book or even as a fun art project for kindergartners.
Simply, click here and grab your cute Moose coloring page, then start adding your favorite colors!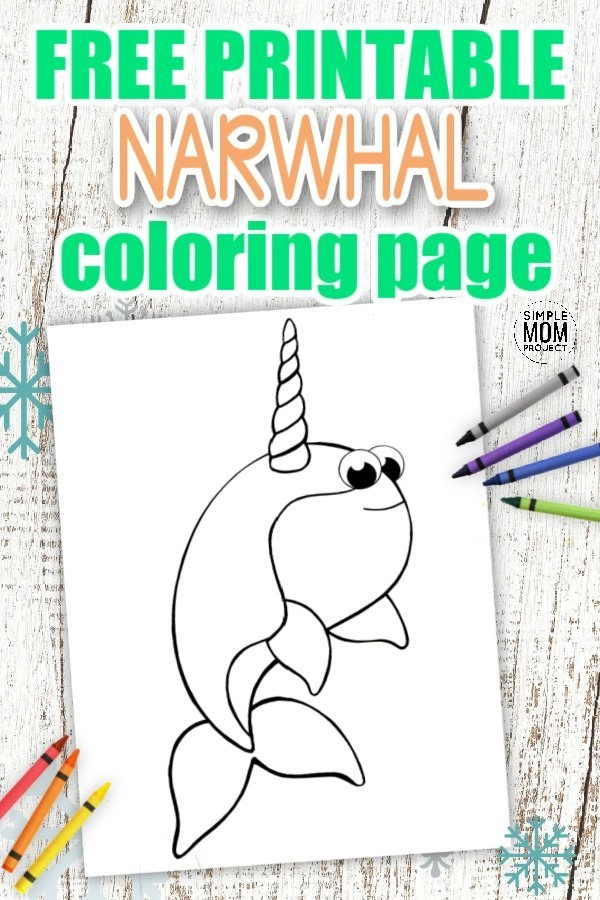 5. Narwhal – Click here to download this cute & free printable Narwhal coloring page. Share the fun of the Arctic with your toddlers as a homeschool activity or add some fun to learning the Letter N as a preschool art project.
This cute Narwhal coloring page is a super simple cut out & color activity for kids of all ages to enjoy so grab your Narwhal coloring sheet today!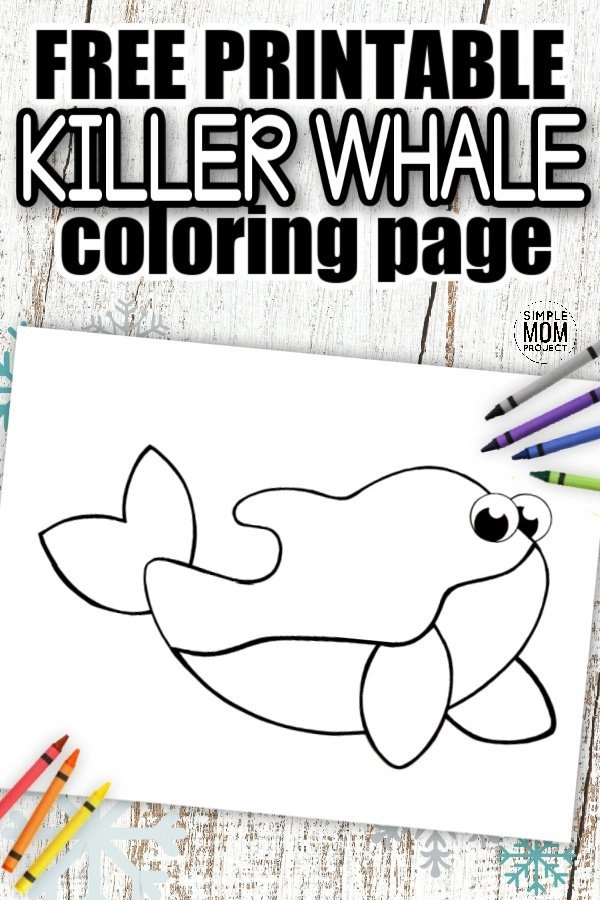 6. Orca Killer Whale – Join in the adventures of Jonah and the Killer Whale with this simple Whale coloring page. This free printable Orca Killer Whale coloring page is cute & popular with kids of all ages.
It's a fun way to learn about the Animals of the sea including the humpback whale, blue whale & the Orca killer whale. Click here to grab your Orca Killer Whale coloring page today!
7. Penguin – Bring some fun to a rainy day with this cute Arctic Penguin coloring page. This free printable Penguin coloring page makes an ideal art project for toddlers & preschoolers.
Cut out the penguin template, color the design with your favorite colors then create your own flock of emperor penguins with a few cute babies as well. They're so simple and so much fun so click here to get your printable Arctic Penguin coloring page today!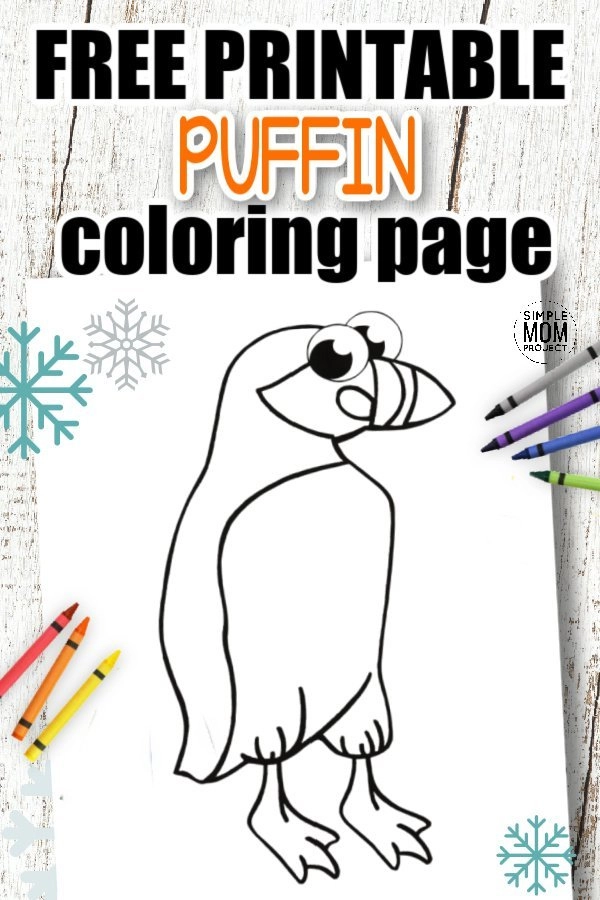 8. Puffin – Here's a new way to Learn the letter P, with the help of our Arctic Puffin coloring page. Your kids will have heaps of fun with the cut out & color activity for this Puffin coloring page.
Choose to use this as a simple homeschool activity or maybe an art project for toddlers in preschool or kindergarten. Either way, it's an easy way to learn about arctic animals. Click here to get your free Puffin coloring page today!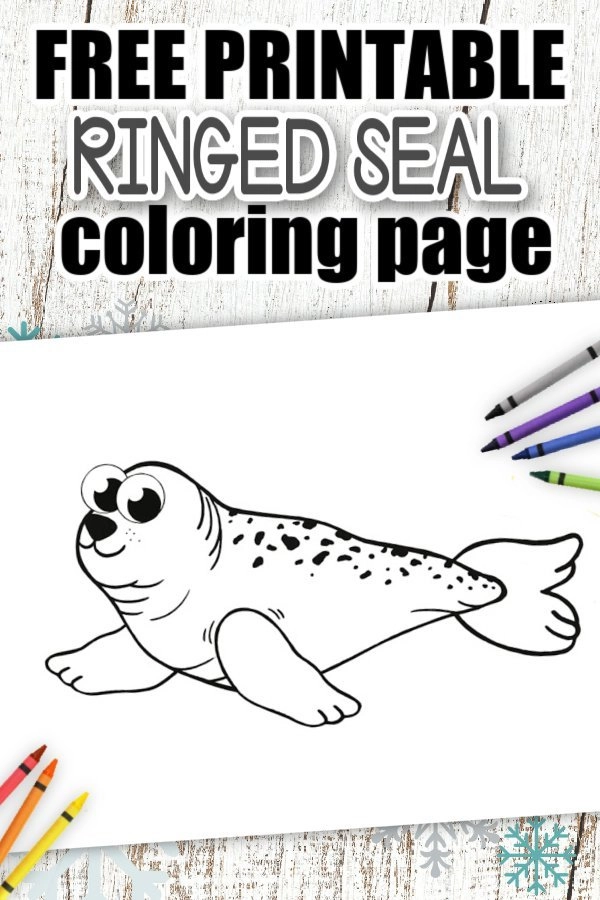 9. Ringed Seal – Here's your chance to add one of the most popular Arctic animals to your kids coloring pages. This cute baby Ringed Seal Coloring page comes with free printable templates which beautifully capture his big eyes & happy smile.
It's a fun & simple way to bring Arctic Animal coloring pages into your home whilst teaching the Letter S. So click here to get your free printable Ringed Seal Coloring page today!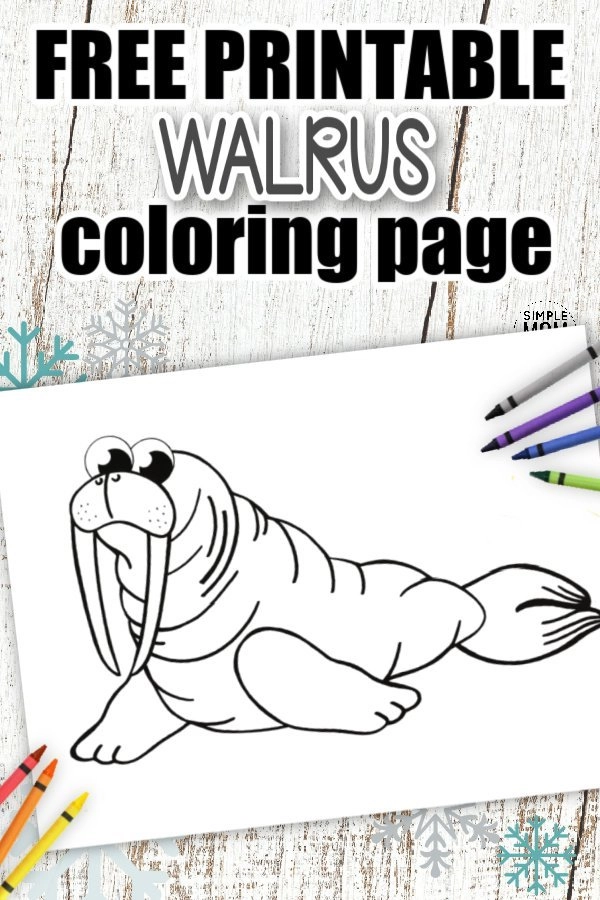 10. Walrus – Looking for a fun & easy coloring page for your kids? Here's a simple & cute Walrus coloring page ready to add to your toddlers coloring book or wall art decorations.
Cut out & Color this simple Arctic walrus design with your favorite water paints or crayons, it's an ideal art project for toddlers or homeschooling activity for preschoolers. Click here to print your Walrus coloring pages today!

Kaitlen D.
More Fun and Printable Coloring Pages