Walt Disney's A Bug's Life was one of my favorite movies as a kid.
It's about a colony of ants struggling to be free from domination by a group of grasshoppers.
The movie involves a lot of bugs and insects which gave us a great idea to share this free printable ant craft template.
Combine the finished ant craft template and some recycled materials to make an amusing variety of craft projects that children can enjoy.
Check out the simple instructions and step-by-step tutorial video below to guide your children in making this simple printable ant craft.


Need more crafty fun? Check out our Grasshopper and Ladybug craft.
 T
hey are perfect for those days when staying indoors is the only thing your family can do!
*By the way, this post may contain affiliate links which means I may receive a small commission at no additional cost to you if an item is purchase through that link. For more information, click here.*
Free Printable Cut and Paste Ant Craft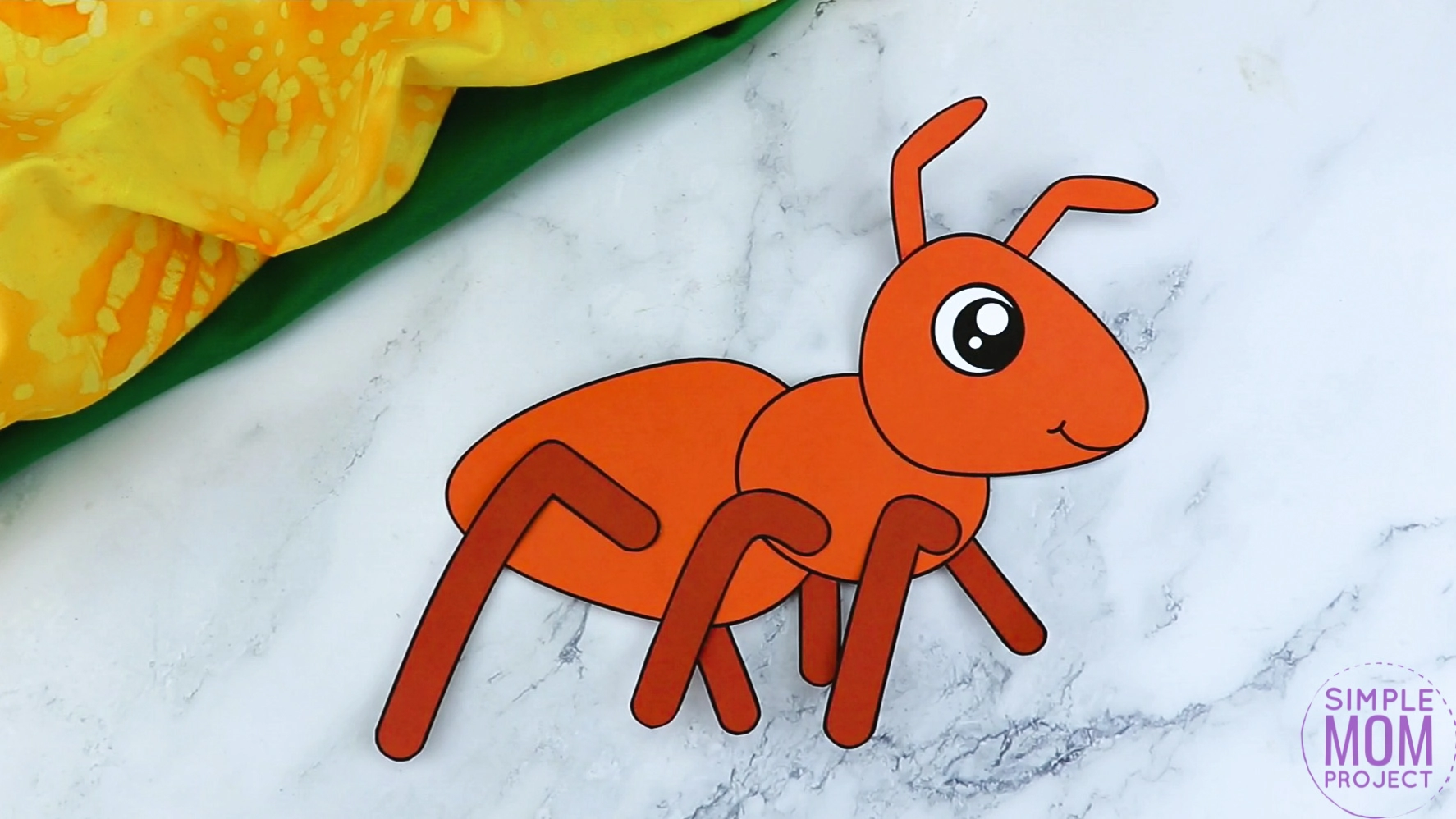 Ideas for Easy Preschool Paper Ant Craft
We came up with these incredible ideas on how to incorporate this free printable ant craft template in your little one's everyday life.
1. Cool Facts About Ants
While we were setting up for our picnic; my children noticed hungry ants, marching in a line.
Do you know any facts about ants? If none, let me share with you what I know.
Ants are common insects.
Did you know that there are over 12,000 ant species all over the world?
That's a lot of ants! 
Did you know that ants don't have ears? Ants "listen" by feeling vibrations from the ground through their feet.
Did you know that ants have two stomachs?
One stomach is for their own consumption while the second stomach is used to hold food to share with other ants.
Unlike some bugs, ants are the longest living insects.
2. Bedtime Stories for Kids
Reading a bedtime story to your little one is a great way to connect with them and to help them fall in love with books.
Make this easy craft valuable by pairing it with one of these amazing books about ants.


3. DIY Plastic Spoon Ant Craft
Making creative DIY crafts with the kids always brightens our day!
This simple craft activity can be easily done without needing any special materials.
Take out two plastic spoons.
Have your preschooler paint it red or whichever color they want.
Place the spoons across each other and wrap with pipe cleaners.
Bend the ends of the pipe cleaners so they will look like the legs.
Stick some wiggly eyes to one of the spoons and you have a friendly looking ant which is great for bugs and insects lessons, easy school craft activity, theme parties and more.
4. Learn the ABCs: "A" is for Ant
Use this free printable ant craft template if you're teaching your children their ABCs.
Print a letter A on a large sheet of paper and attach it on the lesson board.
Teach them what "A" sounds like, then ask them what other words start with letter A.
Once your little learner is already familiar with the sound.
Teach them how to write the letter A, both the capital and lower case by simply giving them a traceable letter Aa worksheet.
We are confident that your children will acquire knowledge by making this free printable cut and paste ant craft.


Ant Craft Supplies Needed
Printable Ant Template (FOUND AT THE BOTTOM)
Keep scrolling to get your very own ant craft today and start with your little ones and their ant craft buddies today!
Ant Craft Instructions
Making this free printable ant craft template is super easy!
Even your preschooler or kindergartener can do it on their own!
Have your child pick which simple printable ant craft template they want, click download and print it out.
Using a pair of scissors, start cutting out each piece of this cute ant craft template.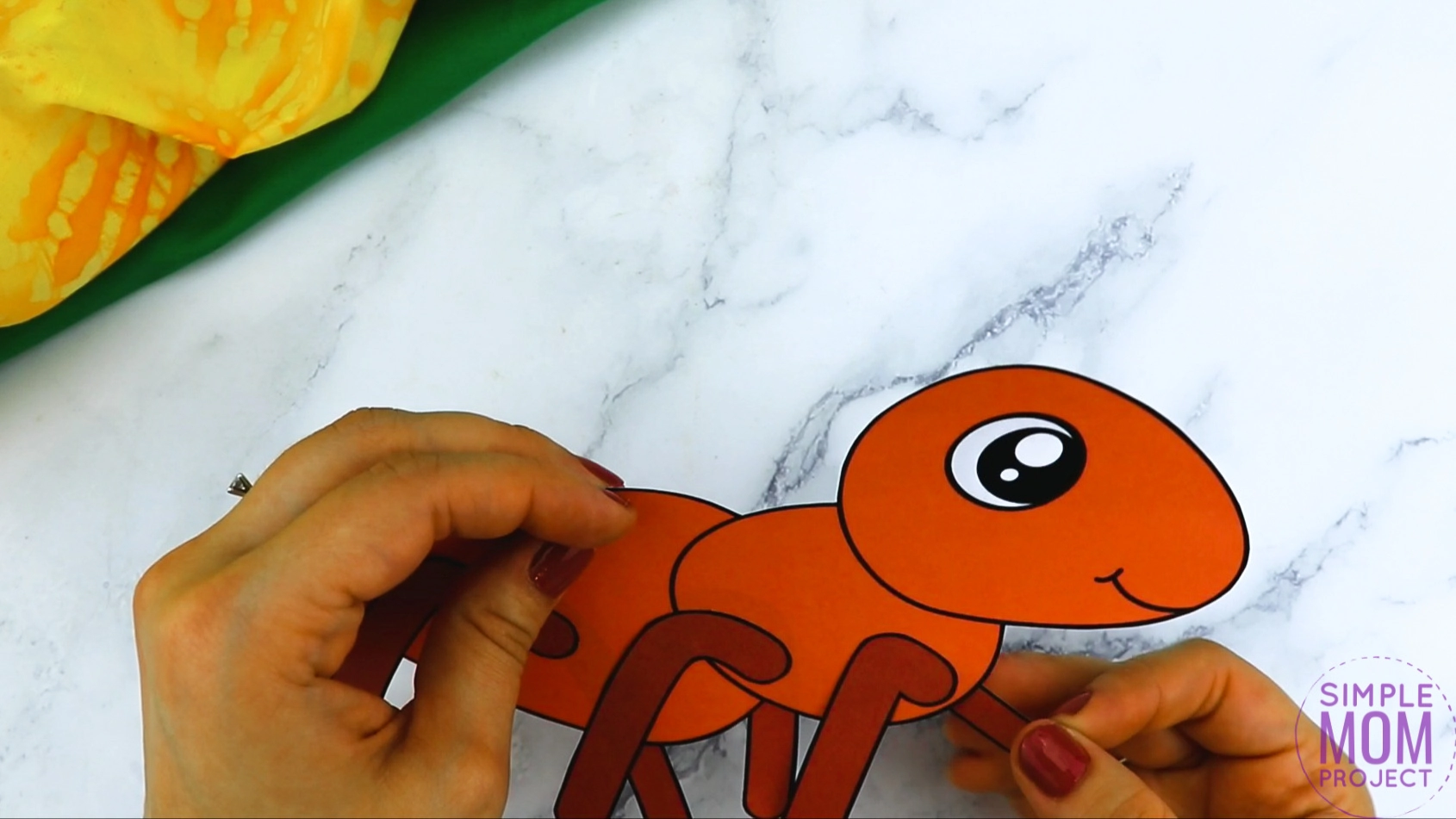 Glue all the six legs on its body.
Finish it off by gluing its antenna on top of its head.
And there you have it! Your very own walking red ant craft.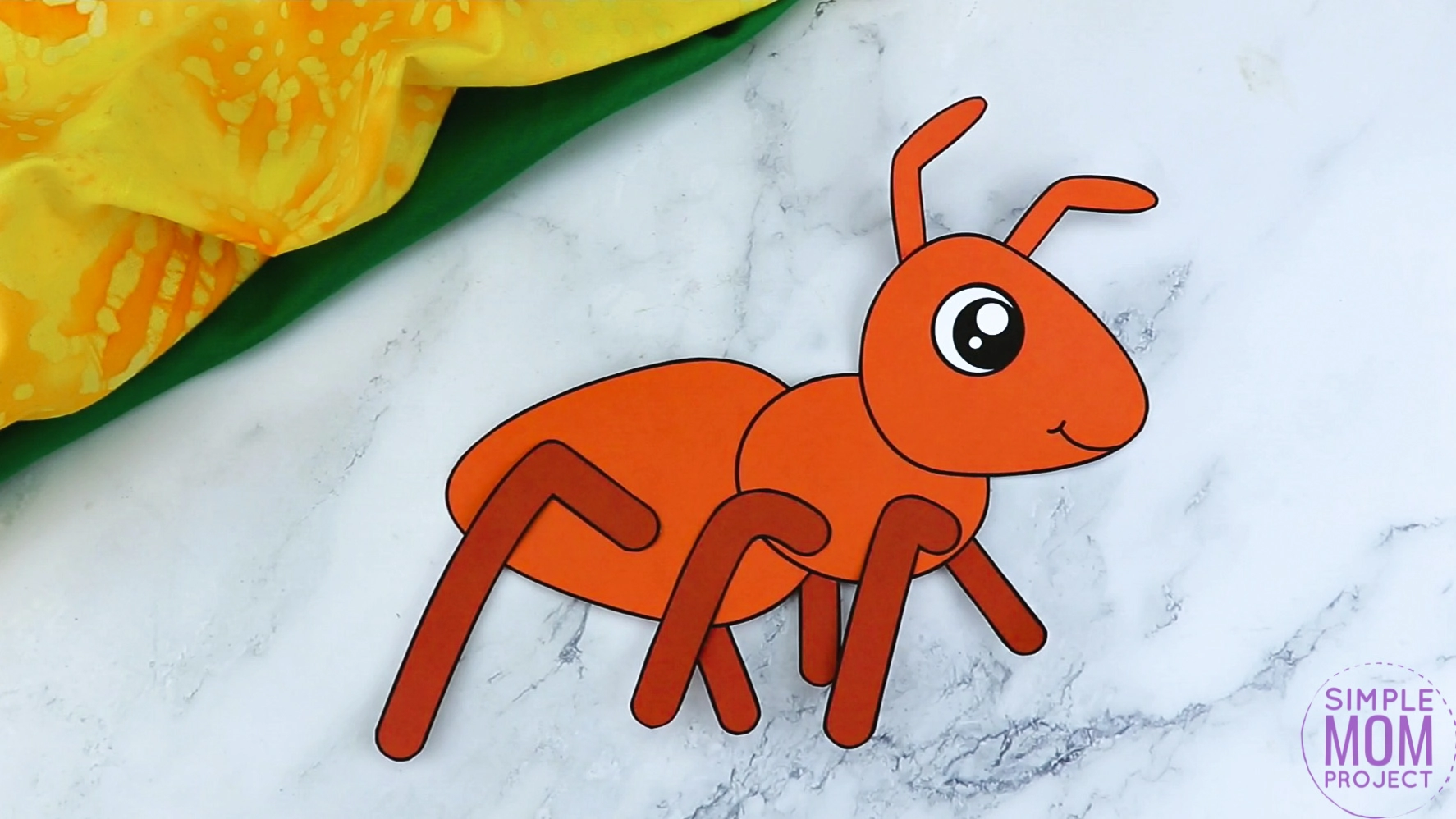 More Options to Choose:
You can print the blank version and trace the cut outs on card stock paper for a sturdier ant craft,
Print the ant template in color for a simple and easy rainy day craft or,
Print the blank ant template and use it as a fun coloring sheet activity and then glue the pieces of the ant craft together.
Free Printable Ant Craft Template
Can't decide which of these two easy printable ant craft templates suits best for your little one?
No need to worry because you can have them both!
This printable black and white ant drawing version and cut-and-paste colored version are for free.
All you need to do is click download and print as many as you want.
Don't forget to share your learning plans in the comments.
Need more insect and bug fun? Check out our packed list of insects and bugs for simple craft fun with your little ones.  
When you have finished, be sure to share your creation on Simple Mom Project's Facebook Page and follow me on Pinterest!

Kaitlen D.
More Exciting Bug Crafts