Looking for a fun alphabet craft activity to do with your toddler, preschooler and kindergarten?
Stay productive this weekend with our free printable letter M is for Moon craft template!
This easy printable letter M craft template will introduce children to the alphabet and words that start with letter M.
Making this simple printable letter M craft template will improve your little one's color recognition and cutting skills.
Creating a craft with your kids will provide a sweet family time.
Be sure to share this free printable letter M craft template with your family and friends, too!

Need more crafty fun? Check out our Letter K, Letter E and Letter B craft.
T
hey are perfect for those days when staying indoors is the only thing your family can do!
*By the way, this post may contain affiliate links which means I may receive a small commission at no additional cost to you if an item is purchase through that link. For more information, click here.*
Free Printable Cut and Paste Letter M Craft
Ideas for Easy Preschool Paper Letter M Craft
Below are the lists of great craft ideas on how to incorporate this free printable letter M pattern template in your daily life with your kids.
1. The Best Moon Books for Kids
Every book always has a place in my heart, and I encourage my kids to love reading as well.
Every time we do a crafting activity, we make sure to incorporate it with awesome books for children.
Since we are making this cut and paste printable letter M craft today, here are the lists of the best moon books for your little ones.
2. Interesting Facts about the Moon
Are your preschoolers curious about nature and their surroundings?
Make sure to include this simple printable letter M is for Moon craft template to your lesson plans.
Did you know that the Moon is the Earth's only natural satellite?
The moon was created around 4.5 billion years ago!
Did you know that the Moon orbits the Earth every 27 days?
The Moon doesn't produce its own light; however, it reflects light from the Sun.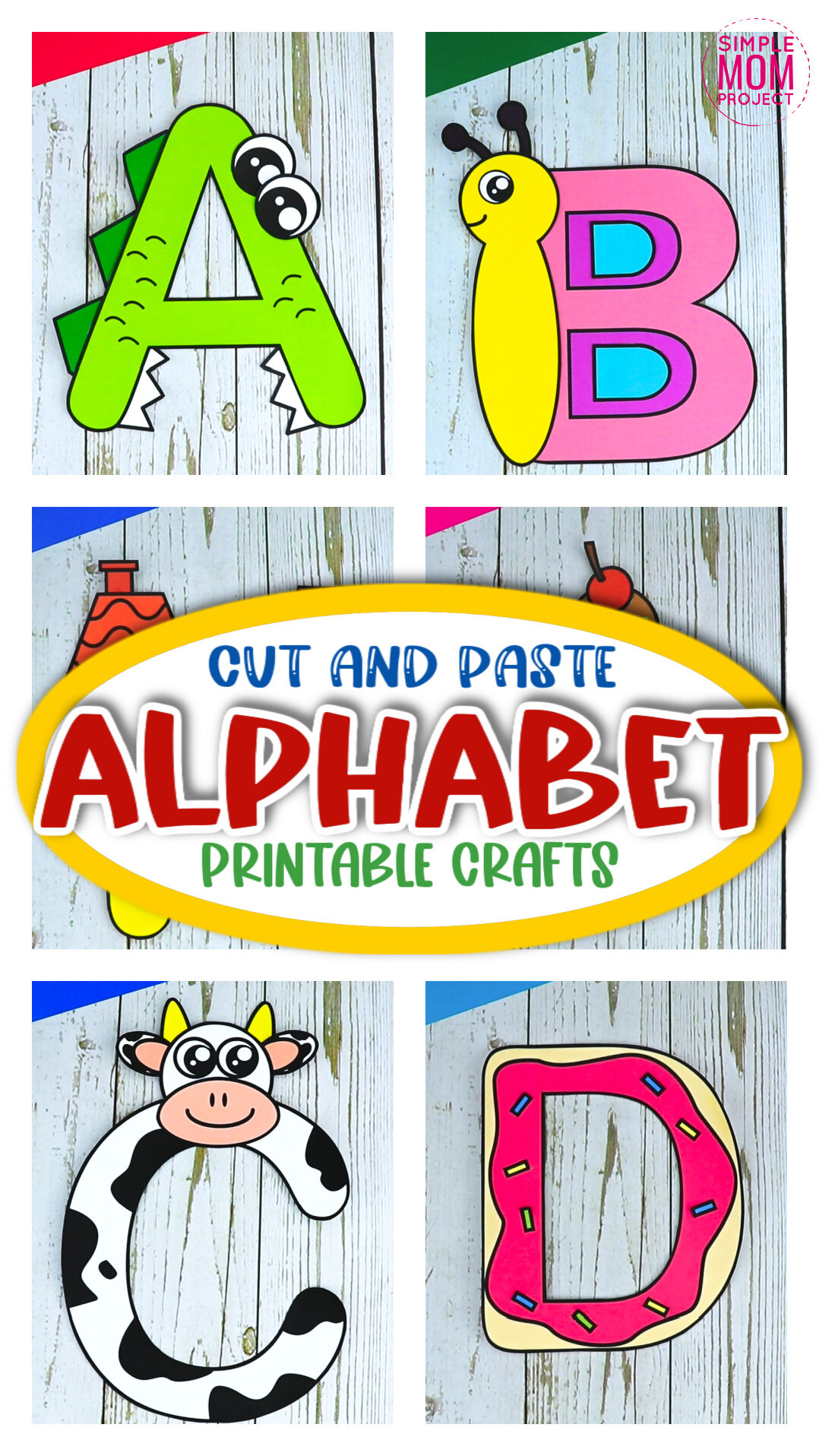 3. Letter M Preschool Activity
This easy cut and paste letter M moon printable template is a great way for children of all ages who are learning the alphabet especially the letter M.
Print out traceable letter M worksheets, both the capital M and lowercase.
Aside from Moon, pair the free printable letter M craft template with other M words like mouse, monkey, muffin, mom and so on.
Teach your little one how to correctly pronounce it and repeat it as often as possible.
4. Letter M Moon Bookmark
Let your child relax, focus and unleash their creativity in maximizing the use of this free printable letter M moon craft template.
Print out a smaller version of this free printable letter M craft template and let your child color it however they desire.
Cut the finished letter M outline out from the printable template.
Add decorative items such as ribbons, glitters or sequins to make the letter M craft template stand out.
The letter M moon bookmark craft is perfect for everyday use at home or in school.
We hope you love these brilliant letter M craft ideas.
We are happy to be part of your cut and paste alphabet craft activities!
Letter M Craft Supplies Needed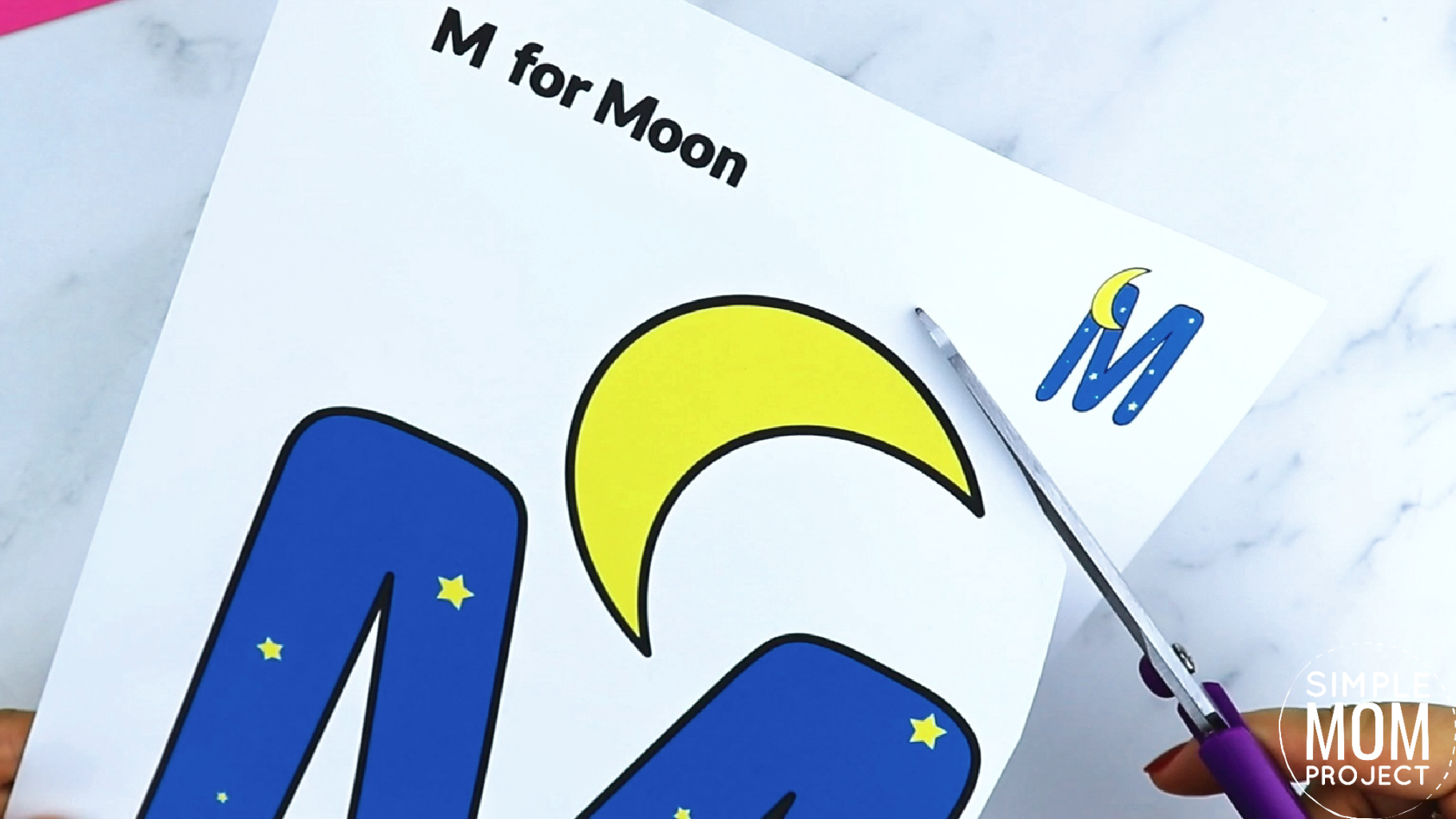 Printable Letter M Template (FOUND AT THE BOTTOM)
Keep scrolling to get your very own letter m craft today and start with your little ones and their alphabet craft buddies today!
Letter M Craft Instructions
Print the free printable letter M craft template on a white sheet of paper and cut it into individual sections.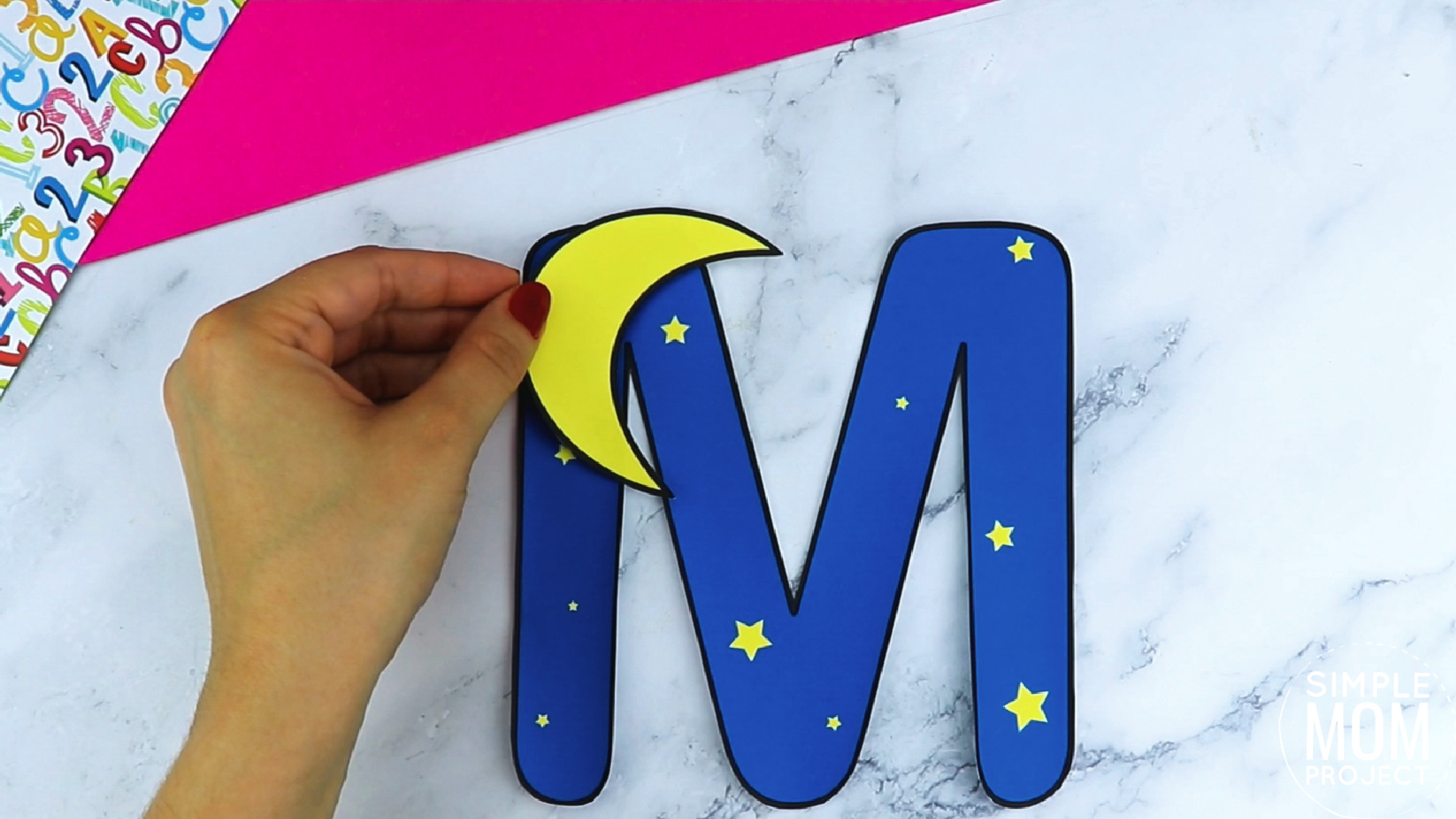 Using a glue stick, attach the moon on the upper left of the letter M or wherever you want.
Your letter M craft is complete! It's so easy to make even a toddler can do it on their own.
More Options to Choose:
You can print the blank version and trace the cut outs on card stock paper for a sturdier letter m craft,
Print the letter m template in color for a simple and easy rainy day craft or,
Print the blank letter m template and use it as a fun coloring sheet activity and then glue the pieces of the letter m craft together.

Free Printable Letter M Craft Template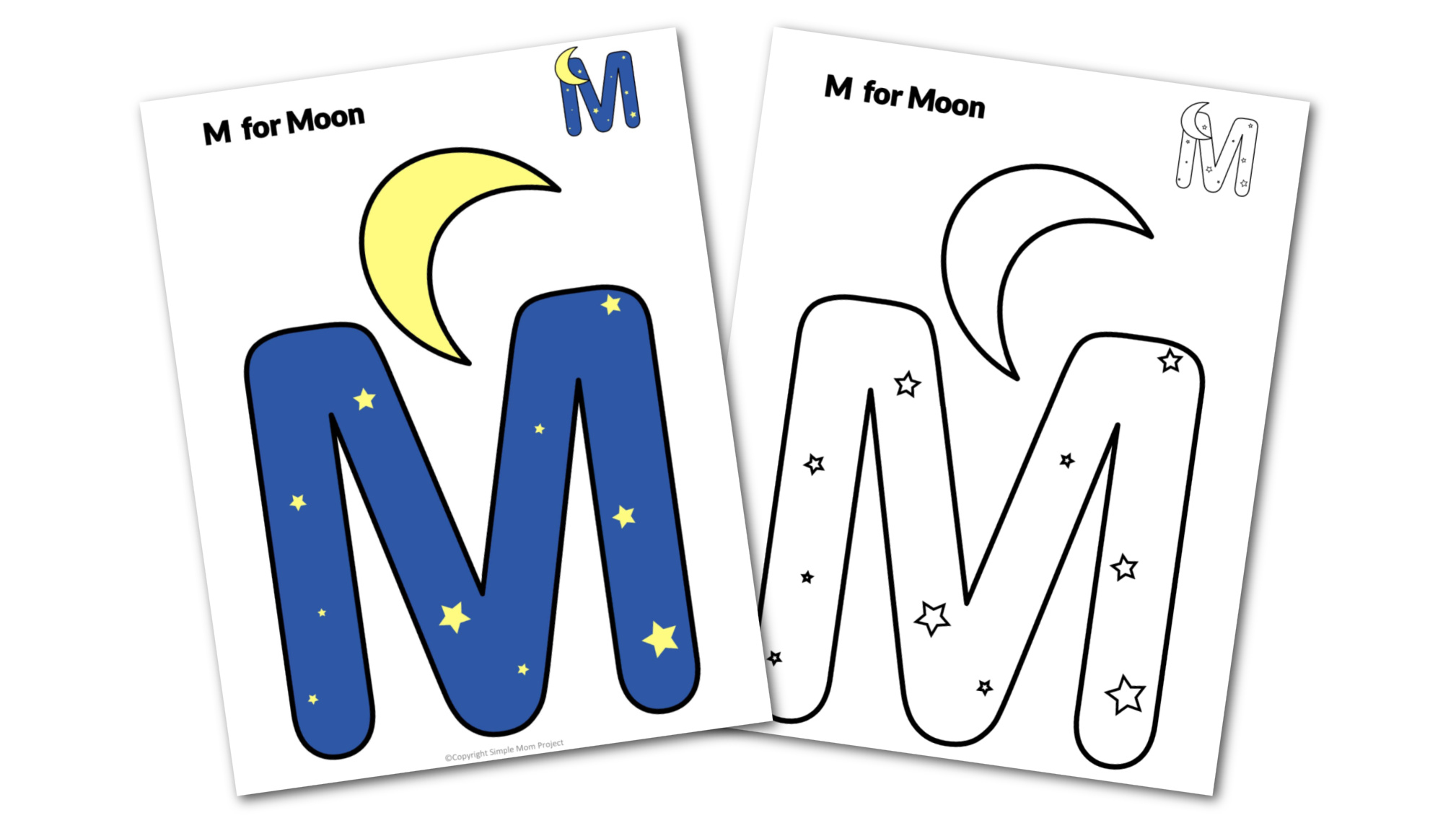 Our simple letter M is for Moon crafts preschool template will definitely keep the children occupied for hours because it comes with two versions!
We have the plain moon template so your child can color it first.
Then, we have the colored moon printable template where they can directly cut it out.
Don't forget to share your learning plans in the comments.
Need more alphabet letters fun? Check out our packed list of alphabet for simple craft fun with your little ones.
When you have finished, be sure to share your creation on Simple Mom Project's Facebook Page and follow me on Pinterest!


Kaitlen D.
More Fun Alphabet Crafts