Spring is the perfect time to fill our home and garden with beautiful flowers.
Nothing brings more joy than watching our kids grow their own flowers and plants
Our printable flower craft templates are ideal for keeping toddlers and preschoolers busy even after gardening.
Making these simple printable flower stencils helps children practice their fine motor skills and use recycled materials to create simple flower crafts.
These printable flower craft projects can be a great way to educate children about the different kinds of flowers.
Printable Flower Theme Crafts
There are so many ways to create beautiful memories with your little ones while getting creative.
Great Ideas for Using Flower Printable Templates:
These printable flower craft templates make the perfect spring activities for your children.
Here are some of the creative ideas on how to maximize the use of these flower crafts.
Gardening with Kids
While the kids are home, it's the perfect opportunity for them to learn the basic life cycle process.
If your little ones are captivated by different kinds of beautiful flowers and basic gardening, they will surely enjoy these activities.
These easy printable flower craft templates will help teach your preschoolers about flowers, plants and even insects.
Gardening with our kids helps prevent them from spending too much time on mobile games and getting some fresh air instead.
Learn How to Count
There are plenty of great opportunities for learning how to count when you use these simple printable flower craft templates.
Once your child is done making their favorite flower, count the number of petals on each flower.
Then, count the leaves, different colors of the flower, how many parts there are to the flower and so forth.
The counting options are almost endless with flowers!
Building Fine Motor Skills
Making these flower crafts will help children develop their fine motor skills.
If your child knows how to use scissors properly, encourage them to try and cut along the lines of the flower by themselves.
Provide your kids with some construction paper glue the flower craft template to.
Once they are finished, they can complete their work of art by adding a beautiful butterfly or even a tree.
Allow your little one to get creative with color and patterns as they explore the different types of butterflies.
Don't let your little ones have all the fun, we got varieties of flowers for you to print and put together too.
This free printable cactus craft template is a fun way to learn the interesting facts about cactuses. This desert flower craft includes a printable template, making it perfect for home, school or daycare.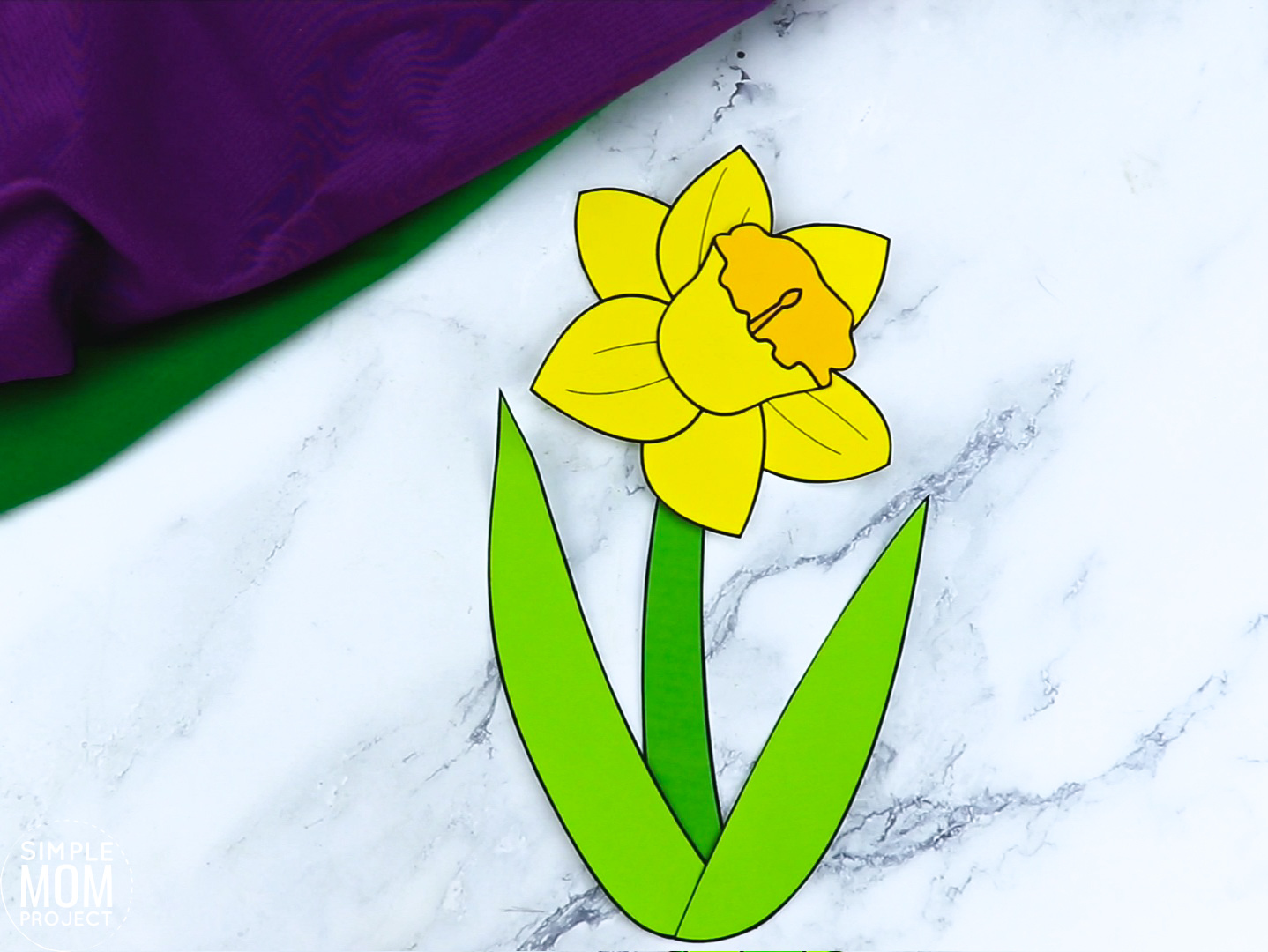 Let your children experience the beauty of nature by giving this easy printable daffodil craft template. This fun activity creates a special bond in the family.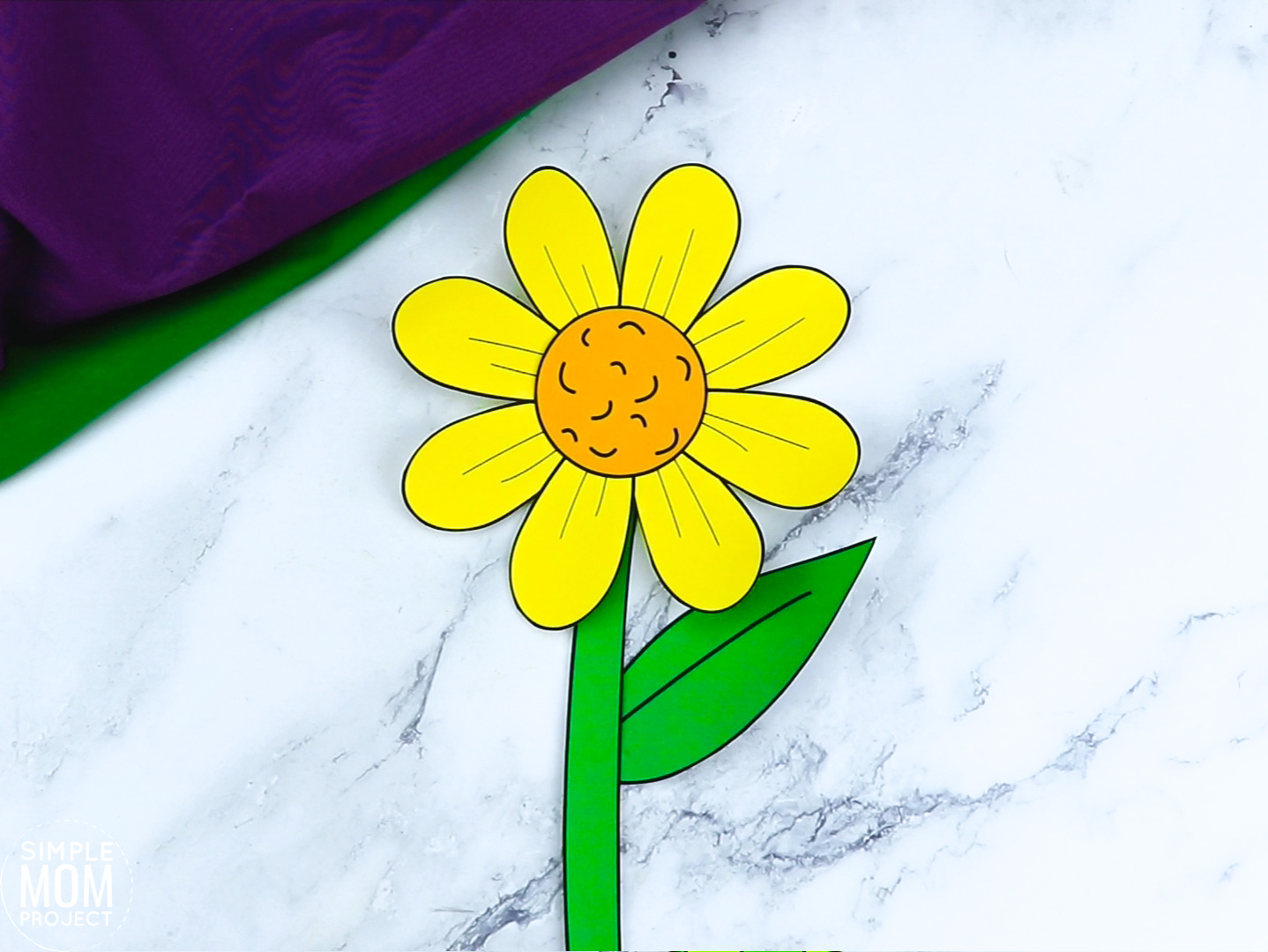 This beautiful printable daisy craft template is perfect for welcoming spring in your home or school. Cut out the daisy outline and use it for coloring, crafts, stencils, and more.
Enhance your children's fine motor skills and learn the letter /L/ sound with this free printable lily craft template. Kids will surely love it!
Keep your kids busy during the weekend with this simple printable petunia craft template. It's wonderful to use it as home décor, party theme or greeting card design.
This easy printable rose craft template is perfect to include in decorating your humble home for the spring season. Kids will enjoy coloring and designing this flower craft.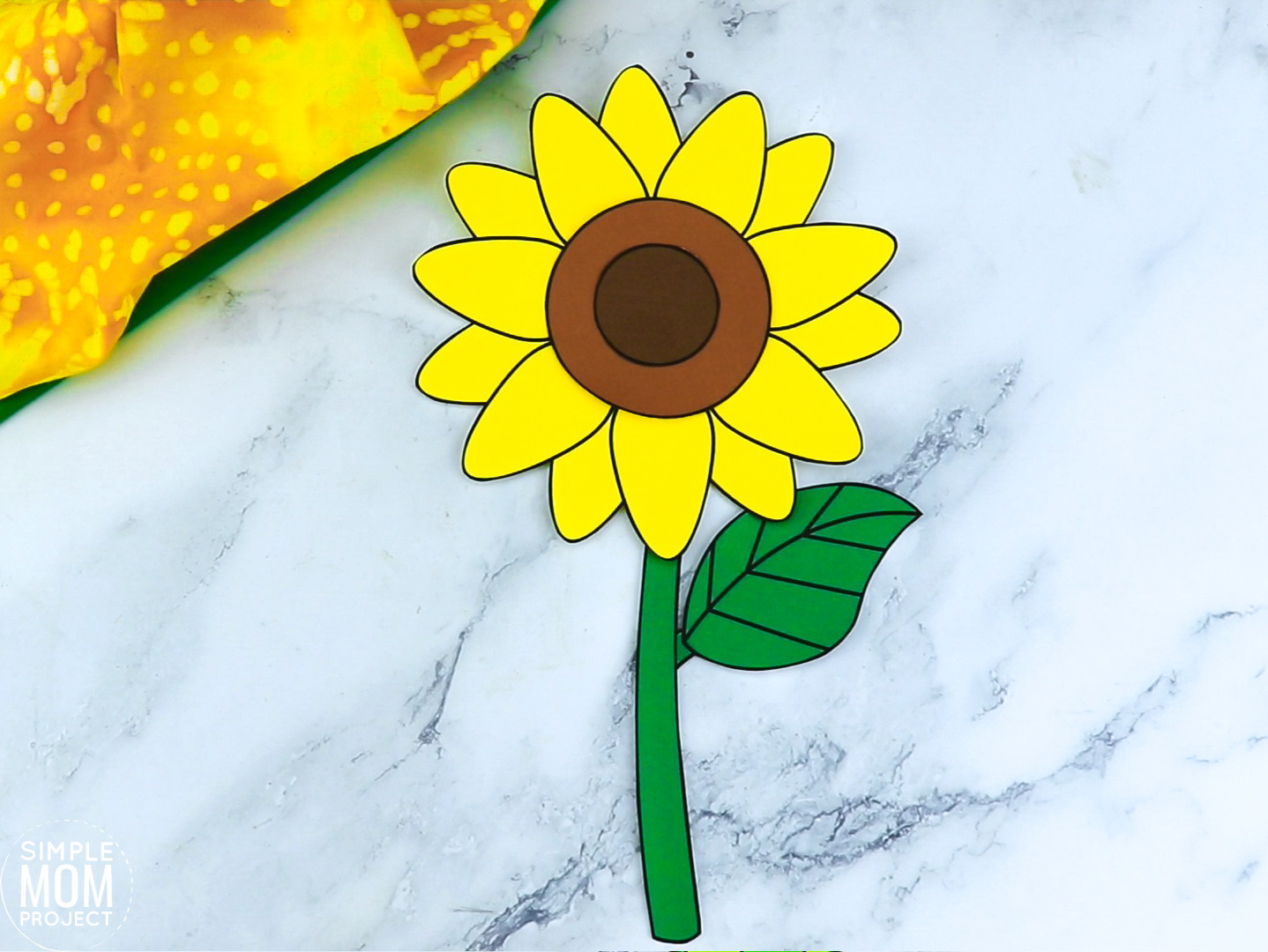 Kids can practice their fine motor skills, hand-eye coordination and creativity using this basic printable sunflower craft template.
Unleash your little one's creativity using this free printable tulip craft template. They can combine it with simple items to form a variety of flower craft projects that are beautiful to display.

Kaitlen D.
MORE FUN ALPHABET AND BUG CRAFT TEMPLATES