Lilies are one of the most beautiful summer-blooming flowers in the world.
The dazzling beauty of lilies may look delicate but they are actually very easy to grow!
If your children love to add these beautiful flowers to add color to your garden, they will definitely enjoy working on this free printable lily craft template.
The plain lily flower craft sheet gives your kids the opportunity to practice their coloring and scissors skills.
The easy printable lily flower template will inspire you to create simple DIY crafts such as crepe paper flower, handprint lily, paper plate lily pad for frog craft and more.
The finished lily craft is perfect for home and school decorations.
Have a productive weekend by printing as many simple lily templates for your toddler, preschool and kindergarten. 


Need more crafty fun? Check out our Frog, Tulip and Dragonfly craft.
 T
hey are perfect for those days when staying indoors is the only thing your family can do!
*By the way, this post may contain affiliate links which means I may receive a small commission at no additional cost to you if an item is purchase through that link. For more information, click here.*
Free Printable Cut and Paste Lily Craft
Ideas for Easy Preschool Paper Lily Craft
We came up with these great ideas on how to include this free printable lily flower craft template in your daily life with kids.
1. Interesting Facts About Lilies
If you're planning to study all kinds of flowers with your child, be sure to include this free printable lily craft template.
Lily is a flowering plant that belongs to the Liliaceae family.
Did you know that lily is a perennial plant?
It means these plants can survive more than two years in the wild!
Lilies have gorgeous large petals that can be white, yellow, orange, pink, purple or red in color which is why it's the perfect activity if your children are learning color recognition.
Did you know that lilies can even have freckles?
Did you know that lily is non-toxic to humans?
But these are poisonous to cats, even small amounts of pollen can harm them so be sure to keep it away from your lovely cats.
2. Flower Books for Kids
Create a sweet family time with your children by reading their favorite book.
It's a great way to boost their brain development, improve language skills and relax.
The easy printable lily craft template is perfect to pair with one of these adorable flower books for kids.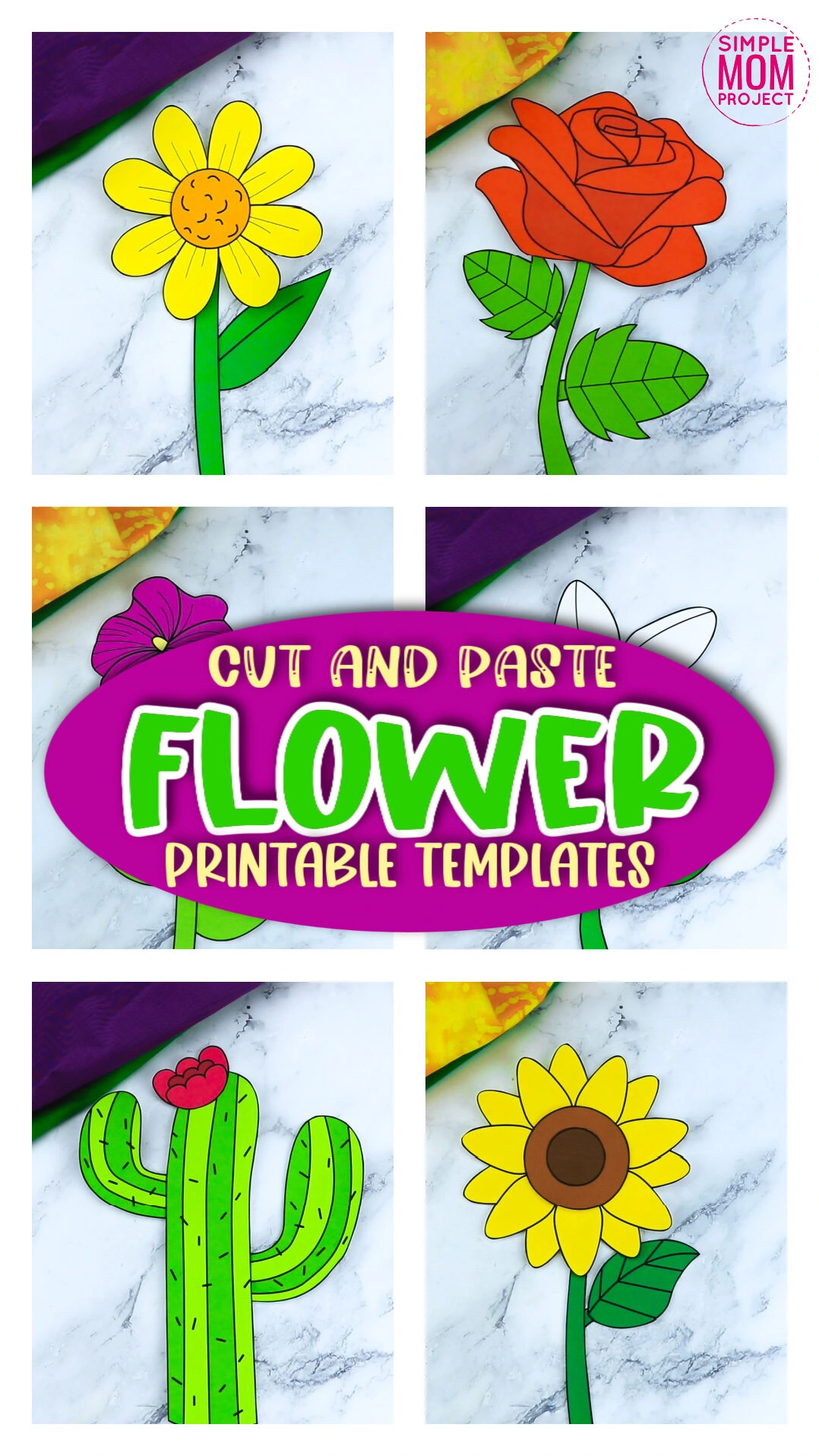 3. L is for Lily
Once your little one is done working with our basic printable lily flower craft template, use it to teach the alphabet, especially the letter L.
Print out traceable letter L worksheets, both the capital L and the lowercase.
Guide your little learner the correct way on how to hold a pencil when tracing the letters.
Then, teach them the easy words that start with letter L like lily, lotus, etc.
Practice as often as possible until they get familiarized with the individual letters.
4. Cute Handprint Lily Craft
We thought it would be fun to create our very own lilies with the use of simple materials that we already have inside our home.
Start by tracing your child's hand on a construction paper then cut it out.
Curl the bottom of the cut-out handprint to form a cone shape and put a clear tape on the side to hold it together.
Make sure to leave a small hole at the tip of the cone for the stem.
Use a pencil to curl each finger down to form into petals.
Bend a short yellow pipe cleaner to form a "U" shape and wrap it on top of the green long pipe cleaner.
Finish off by inserting the green stem through the center of the hand print flower.
Make sure the yellow part of the pipe cleaner is in the middle of the flower.
Repeat all these easy steps to create as many as you want.
Wrap a beautiful ribbon to stick all the finished handprint lilies together and give it to your loved ones or display it in your living room.
We hope these unique ideas caught your attention!
Enjoy making this preschool printable lily craft template with your family during the weekend.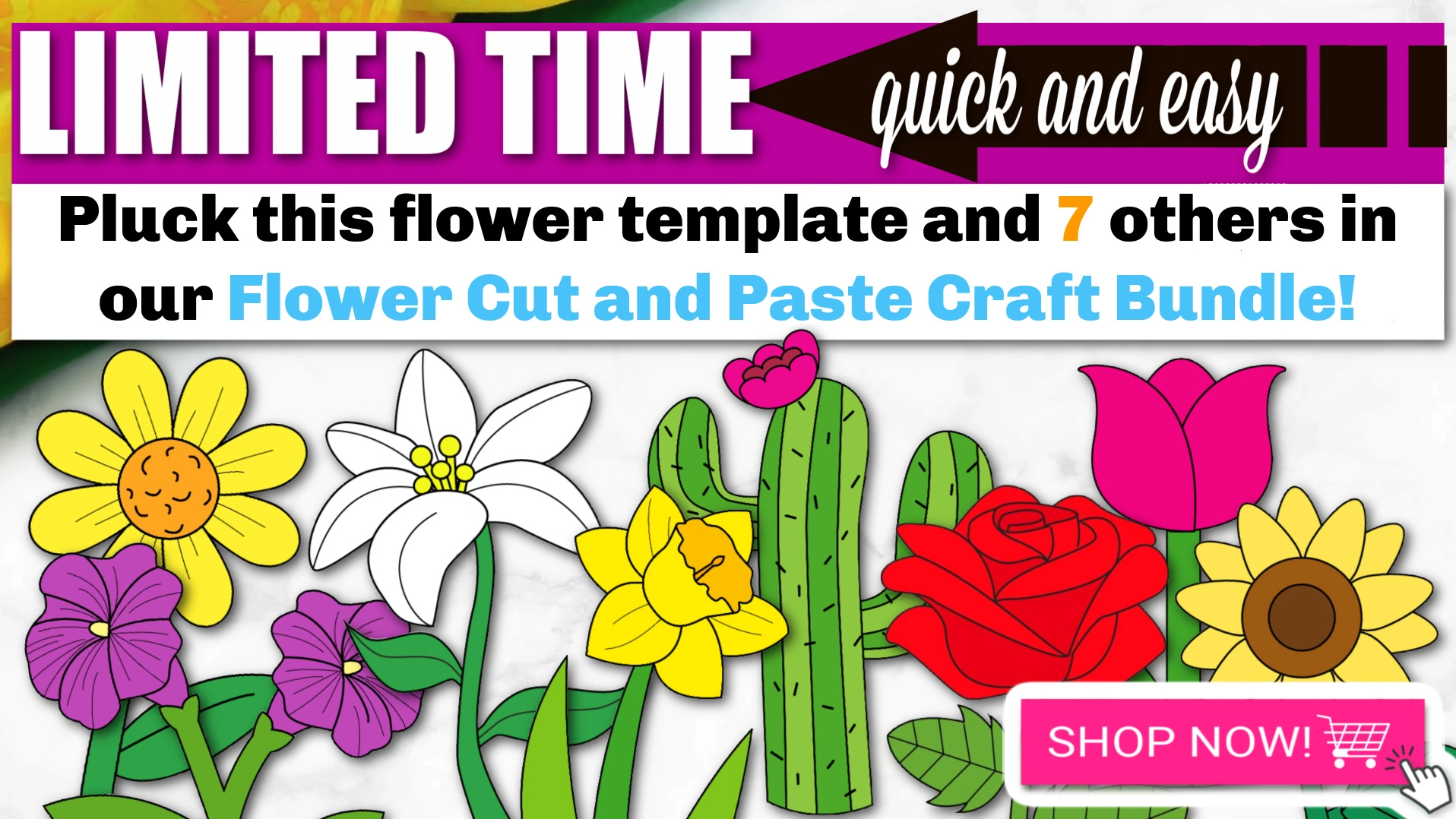 Lily Craft Supplies Needed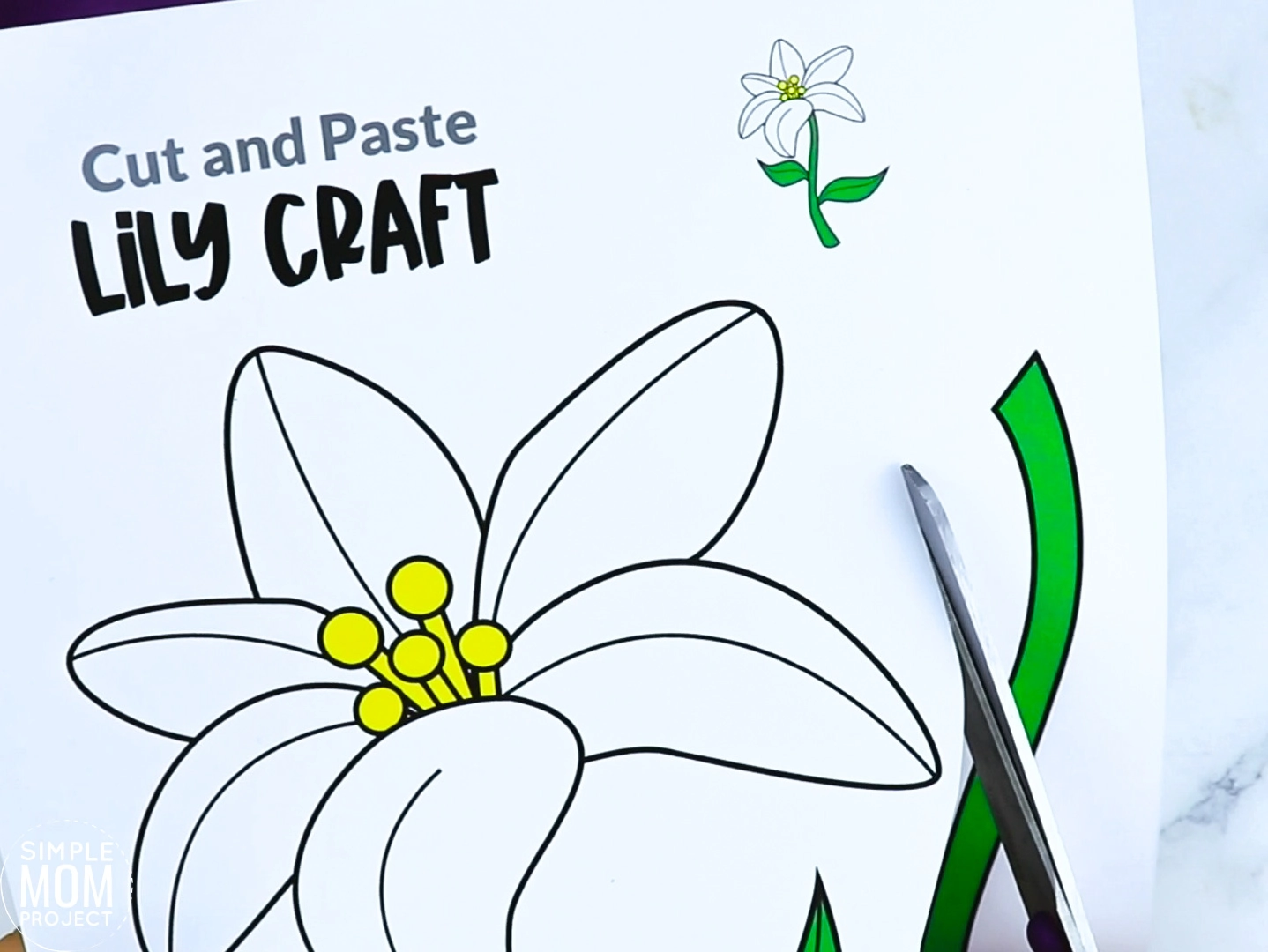 Printable Lily Template (FOUND AT THE BOTTOM)
Keep scrolling to get your very own lily craft today and start with your little ones and their flower craft buddies today!
Lily Craft Instructions
Download and print which simple printable lily craft template your little one wants to make first.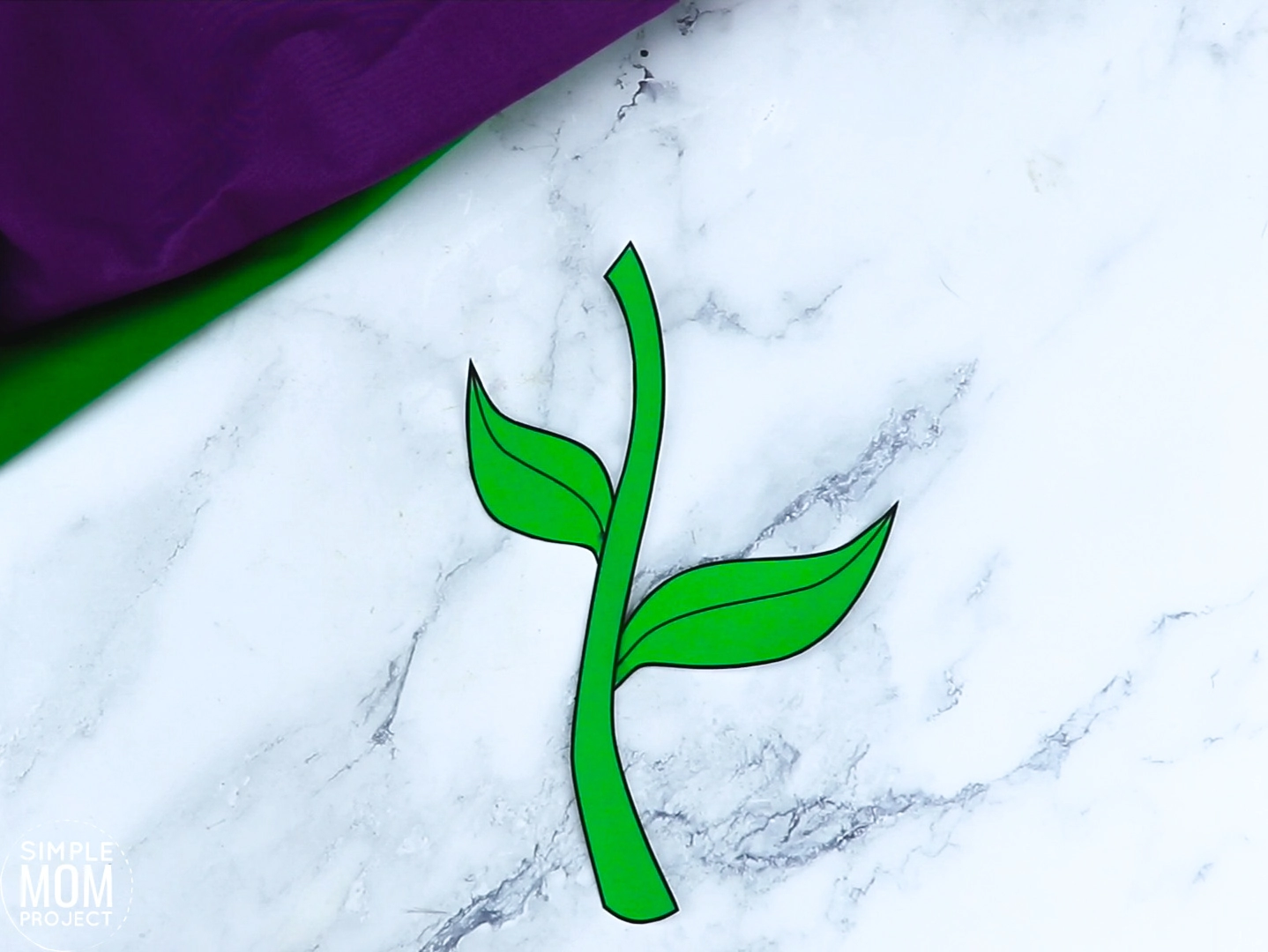 Cut all the lily flower parts out from the paper.
Glue on the beautiful white lily flower on its stem.
This flower craft is so easy, even preschoolers can do it on their own.
Display the finished lily flower craft in your living room for all the guests and visitors to see.
More Options to Choose:
You can print the blank version and trace the cut outs on card stock paper for a sturdier lily craft,
Print the lily template in color for a simple and easy rainy day craft or,
Print the blank lily template and use it as a fun coloring sheet activity and then glue the pieces of the lily craft together.
Free Printable Lily Craft Template
This preschool printable lily craft template comes with two amazing versions!
We have the basic black and white lily drawing for your child to fill it in with beautiful colors and the colored lily flower template.
Don't forget to share your learning plans in the comments.
Need more lovely flower fun? Check out our packed list of flowers for simple craft fun with your little ones.  
When you have finished, be sure to share your creation on Simple Mom Project's Facebook Page and follow me on Pinterest!

Kaitlen D.
More Beautiful Flower Crafts