The undoubted immune-boosting and amazing nutritional benefits of breast milk are well known, but have you thought to yourself what else can I use breast milk for, treat or possibly cure?
I have scoured the entire world-wide-web and collected a GIANT list of surprisingly AWESOME uses for your "liquid gold" that can benefit not only your baby, but the rest of the house too! From cosmetic uses to teething remedies, sit back, relax and prepare to be amazed at all alternative uses for your breast milk!
As always, it is a good practice to consult with a medical professional before trying any home remedies.
*By the way, this post may contain affiliate links which means I may receive a small commission at no additional cost to you if an item is purchase through that link. For more information, click here.*
BREAST MILK USES FOR BABY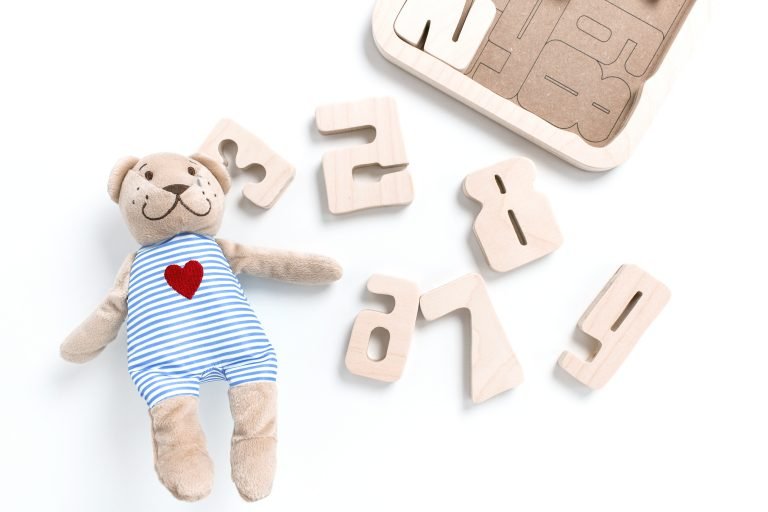 Baby Eczema
Breast milk is said to be just as effective as one percent hydrocortisone cream. For holistic moms, this remedy can be a wonderful alternative to using medication.
Baby Acne
Breast milk contains lauric acid, which has antibacterial and anti-inflammatory characteristics. So adding a few drops to your baby's face and letting it dry can help clear up her acne.
Baby Food
Breast milk is a terrific alternative to thinning your baby's food. It is a great way to add more nutrients to their meal. Plus it adds a familiar taste to make the transition to more solid foods just a little bit easier.
Cradle Cap
Now, I personally swear by this healing use of breast milk. After you are done feeding your baby, dab a small amount of breast milk on your baby's affected areas to speed the healing process along.
Baby IQ
I am not certain if this is true, but hey, what could it hurt? Some small studies show there is a correlation between breast fed babies and higher IQs.
Ear Infections
Breast milk contains so many antibodies, it's unreal. Rather than reaching for the ear drops, add a few drops of your breast milk directly in the ear canal to help ease the discomfort that ear infections can cause.
Diaper Rash
Like baby eczema, breast milk works the same for diaper rash. Dab a small amount on the affected area and let it dry to treat your baby's diaper rash.
Teething
One super simple way to ease the dreaded teething pain is Breast Milk Icy Pops! Using a simple frozen pop tray, pour your stored milk in each mold and freeze. I think aside from an amber teething necklace, this is by far the BEST teething remedy ever!
Circumcision Wounds
I'll be you didn't know that your milk can also help your little guy in his hour of need. Due to the enormous amount of antibodies your milk contains, it has been effective home remedy to prevent and treat infections at the site of a circumcision.
Asthma Prevention
According to new research, feeding your baby breast milk for up to 6 months of his life can drastically reduce their risk of developing asthma-related symptoms in early childhood.
Reduces Risk of SIDS
Viral infections can increase the risk of SIDS and breast milk's high immunity boosting power reduces the risk of viral infections. Therefore, breast milk can reduce the risk is SIDS.
Reduces Risk of UTI
Mom's milk contains Lactoferrin which is a major milk protein that kills bacteria found in the urinary tract that causes infections. Breast milk passed on to your baby while they feed is a great way to prevent that EXTRA painful thing I like to call a UTI.
Blocked Tear Ducts
In addition to massaging your baby's clogged tear ducts (always with clean hands of course), you can also apply a small drop of your milk to open those ducts up!
Allergies
Breastfed babies are less likely to develop seasonal and food allergies.
HEALING USES OF BREAST MILK FOR KIDS AND ADULTS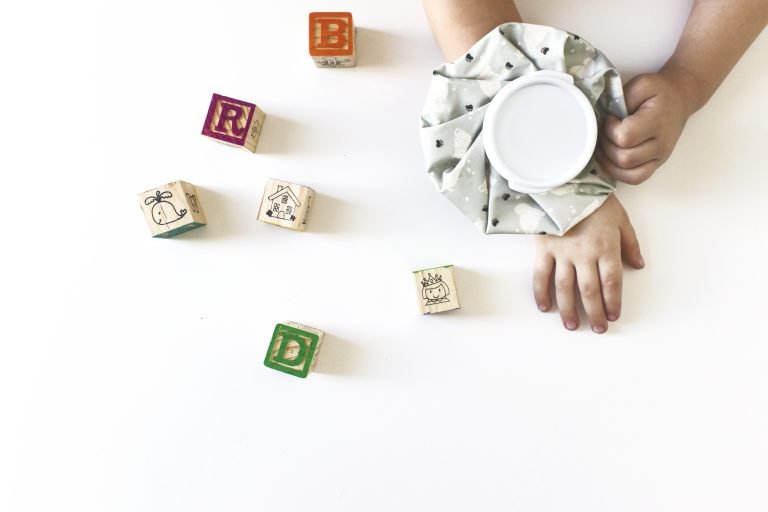 Burns
Breast milk has amazing healing powers for contact burns. Clean the burn well, dab a small amount of breast milk and wrap it up with bandages.
Bug Bites and Bee Stings
During the hot summer months where mosquitoes and buzzing bees are on the prowl, have grab your expired milk ready. It can reduce the pain, inflammation and irritation caused by these pesky insects.
Conjunctivitis and Eye Infections
The antibodies and anti-inflammatory properties found in breast milk make it a perfect treatment for eye infections. Place 2-3 drops in the infected eye about 3 times a day.
Congestion, Sore Throat and The Common Cold
Breast milk is a terrific alternative to over the counter medications. It can help clear up congestion and symptoms of the common cold, like a sore throat by placing a few drops in the nostril.
Sore and Cracked Nipples
After you are done feeding or pumping, squeeze out a little bit of milk from your breast and rub them around the nipples. This will bring moisture back to the nipple and reduce pain.
Sunburn
Breast milk's anti-inflammatory properties are great for sunburns. Have some stashed away for this summer. It works SO much better than aloe vera and smells much better too!
Cuts, Bruises and Scrapes
Would you believe it, your milk works just as good if not better than Neosporin?! So rather than grabbing for the first aide kit then next time a cut, scrape or bruise appears, clean it up and dab a small amount of breast milk directly on the area. For cuts and scrapes, remember to wrap in sterilize gauze to speed up the healing process.
Poison Ivy
Like rashes, mom's milk will aide with the itch and inflammation plus it helps to keep it from spreading.
Chicken Pox
Breast milk can help relieve the itchiness and sores caused by chicken pox.
Fevers
Mother's milk immunity-boosting properties are not only great to combat fever in babies, they are terrific for small children as well. When my daughter had a fever, I made her some hot cocoa and added amount a tablespoon of breast milk directly in her cup. Within 24 hours, the fever was gone!
Sleep Aide
Each time you breastfeed, there's a sleep inducing hormone released which makes a really great sleep-aide for you and your baby!
Rashes
Like diaper rashes, breast milk is also great for other rashes as well. It reduces the inflammation and can prevent it from spreading. With a cotton ball and breast milk, dab it on the effected areas and let it dry.
Constipation and Diarrhea
Breastfed babies are less likely to have constipation and diarrhea because your milk is SO much easier to digest!
Nausea
Since breast milk is so easy on the stomach, it can ease the discomfort of nausea.
COSMETIC BREAST MILK USES AND HOME REMEDIES
Make Up Remover
This home remedy was kind of unexpected for myself, but breast milk is SO good for your skin, so why not use it for a make up remover?! With a small amount of breast milk on a cotton ball, apply directly on the face to remove make up at the end of the day!
Skin Moisturizer
I can't stress this enough, using your milk as a skin moisturizer will do wonders to your face! You can even make it into a lotion!
Puffy Eye
Human milk's anti-inflammatory properties can help reduce the appearance of puffy. With a clean face and cotton ball, dab a little right underneath the eye and watch the amazement happen.
Sex Lubricant
Instead of reaching for the good-ol' KY lubricant, try using a small amount of breast milk down under instead. It is less messy and free!
Chapped Lips
Like with dry skin, breast milk can also be used on chapped lips to reduce cracking.
Contact Lens Moisturizer
Low on contact solution? No problem! I tried this out myself and sure enough, worked like a charm. Use some of your left over milk for easier distribution, but place a small amount of breast milk in your contact lens case with your contacts. It will clean them and keep them moisturized.
Warts
By adding a few drops of your 'liquid gold' directly on the wart, 2-3 times a day for about a week, it is said to help dry the wart out.
Breast and Ovarian Cancer
Breastfeeding is said to reduce the risks of developing breast or ovarian cancer in mothers.
OTHER COOL BREAST MILK USES
Baking
While I am not a baker, my friend swears by this. She says that by using human milk instead of cow's milk, it makes her cookies taste better and they last longer too.
Coffee Creamer
Breast milk makes a great coffee creamer. While my husband looked at me like I was crazy, I used it in my Cup of Joe. I couldn't taste the difference and I know that I am getting more nutrients out of this cup of coffee versus one with sugary creamer.
I have created a nice list for you to print and keep on your refrigerator for future reference. Simple click on it and print. 
Do you have any other home remedies using breast milk? I'd love to hear them! Comment below or connect with me on Facebook.
More Resources:


-Kaitlen D
Simple Mom Project