As new mothers, we are all excited to see our little ones walking. There are a few physical milestones they must master before taking their first leap.
They must be able to hold their head up, roll over and sit up all by themselves. None of these however, are able to be done without a large dose of tummy time.
In this guide, you will find the benefits of tummy time, when to start, tips, and fun play time activities.
You will also find a cute, free printable milestone chart to track your baby's progress in her tummy time journey.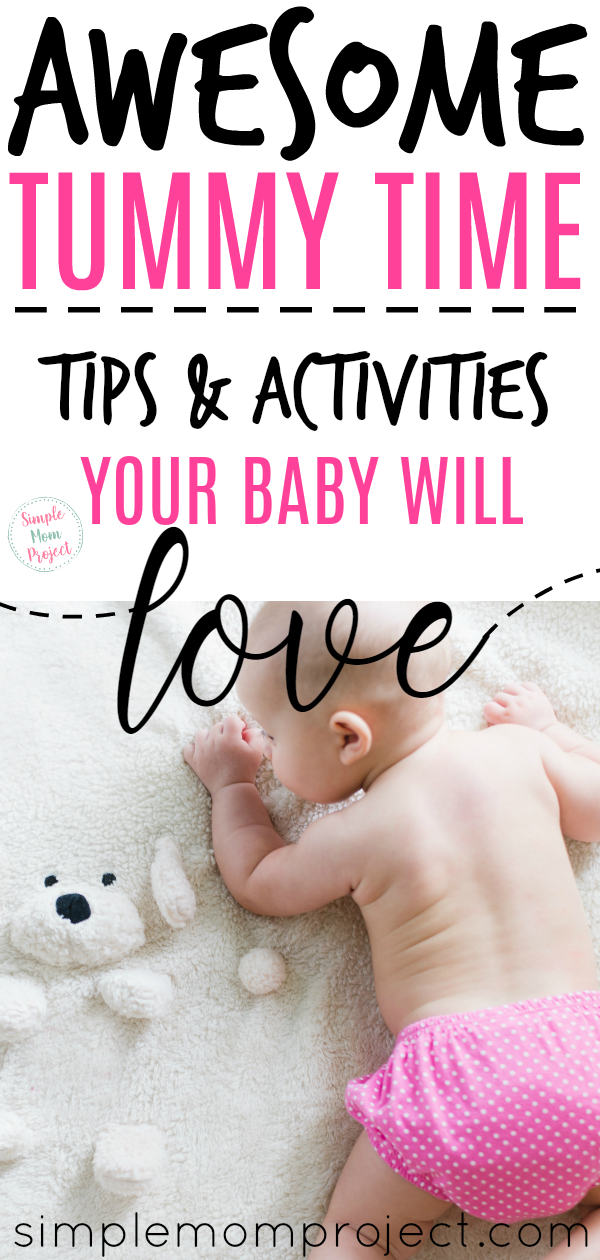 BEST TUMMY TIME TIPS WITH MILESTONE CHART
*By the way, this post may contain affiliate links which means I may receive a small commission at no additional cost to you if an item is purchase through any link. For more information, click here.*
WHAT IS TUMMY TIME AND WHAT ARE THE BENEFITS OF IT?
Tummy time is exactly as it sounds. It is time that your baby will spend on their belly. It helps your infant:
Gain muscles that are crucial in the development of their neck, head and upper body.
Combined, they promote fine motor skills that will lead to your baby's milestone check marks like sitting, rolling over, crawling and eventually walking.
Another benefit of tummy time is the reduced risk of a temporary condition called positional plagiocephaly

.
This is when your baby might develop a flat spot on their head from staying on their back too long.
Along with gaining muscles in the body, tummy time is beneficial to his eye development as well. Since he needs to look up to view the world, he is not limited to what is right above him.
WHEN TO START TUMMY TIME AND HOW MUCH TIME DOES MY BABY NEED?
You can start scheduling tummy time as soon as your newborn comes home from the hospital. It is encouraged to start them off in small increments though and ALWAYS supervised.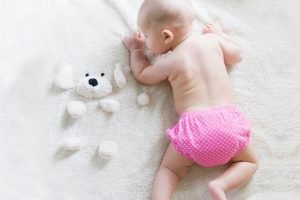 Typically for 3-5 minutes about 2-3 times a day is a great start.
Then, gradually increase this over the course of the next few months. As your baby gets stronger, he will start to roll over on his own and can put himself into tummy time.
Tummy time is usually good to do anytime of the day. However, do not place your baby on his stomach right after a feeding. Wait 30-45 minutes to give your newborn's belly time to digest. By doing this, you are avoiding excess spit-up.
You can do tummy time on your chest during cuddle time or alternatively, a flat surface.
MAKE TUMMY TIME FUN
Set up a soft and safe place for your baby to lay.
One of the challenges we ran into was that we had a gassy baby so it made tummy time next
to impossible. With a Boppy Pillow, it allows your baby to be in an inclined position keeping the weight off of her stomach. It also makes it much easier for her to life her head for a longer period of time, building those crucial muscles we spoke of earlier.
What is also great about these Boppy Pillows is that it expands their line of sight. It also gives them more of a chance to reach for things in front of them.
Make it a fun play activity by placing a brightly colored toy in front of the pillow. This builds not only their reach, but their touch and grasp functions as well.
Get in a routine of placing your little one on his tummy for a few minutes, several times a day (or as long as he will let you). Then pick him up, play, nap, feed, whatever he wants and try again in a few hours. The more the better, but some babies (like mine) only allow for very small spurts. We take what we can get.


TIPS TO GET YOUR BABY TO DO TUMMY TIME
Both my girls hated tummy time during the first few weeks. It only took about 2 minutes until they "told" me they were over it.
If yours is the same, remember to be patient. Everything is very new to these tiny humans and they don't give in much when something is uncomfortable for them.
As long as you do it consistently, the duration of tummy time is up to you and your baby. Here are a few tips to help you and baby through:
TIP #1 – GO AT THEIR SPEED
Take it slow. If your little guy only wants to do a few minutes, that is perfectly fine.
TIP #2 – GET ON THEIR LEVEL
Since everything is so new to your baby, getting down to his level, being face to face with him will give him a sense of security knowing that it is okay.
TIP #3 – CHANGE THE POSITION
Babies look up at the world and you A LOT. Giving your baby the opportunity to look at you from a different angle can be a super fun experience for her. You might even get a little giggle in there too.
TIP #4 – USE MIRRORS
Babies are so cute they love looking at themselves as well. As an alternative to a toy and to distract
from the
discomfort of tummy time, offer your baby a plastic mirror to observe themselves in.
TIP #5 – GET BIG BROTHER/SISTER INVOLVED
Getting brother or sister involved not only helps your baby, but helps your oldest feel helpful. This will be the start of their strong sibling bond. Babies eat up their sibling's every move.
Remember this is a fun time for your baby and great way for your arms to rest. I am here if you have any questions, always! If you loved this blog, don't forget to share the love!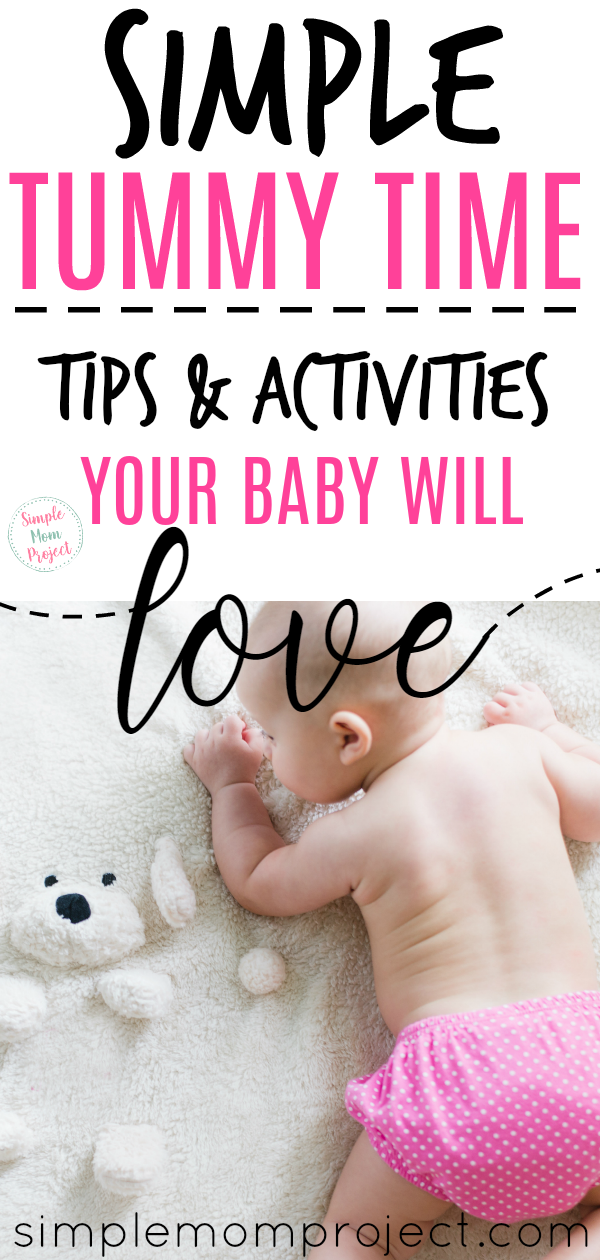 More Resources:
5 BEST PACIFIERS FOR BREASTFEEDING BABIES
THE ULTIMATE GUIDE TO AMBER TEETHING NECKLACES FOR YOUR BABY
KEEPING HER DRY WITH THE BEST BANDANNA BIBS
ESSENTIAL OILS CAN AID YOUR SICK BABY
THE ULTIMATE GUIDE FOR A TEETHING BABY

-Kaitlen D.