Winter is just around the corner. Here in Texas, we almost never see snowflakes, so we can only dream of seeing them outside. That said, we have to get creative, so I have put together 8 beautiful, easy, cut out and absolutely FREE printable snowflake templates.
With winter arriving soon, it's so much fun to have snowflake templates that you can use as a free printable paper snowflake pattern stencil or coloring page. While many kids enjoy cutting paper snowflakes using the folding paper method, it's wonderful to have an easier option to make printable snowflake templates for kids.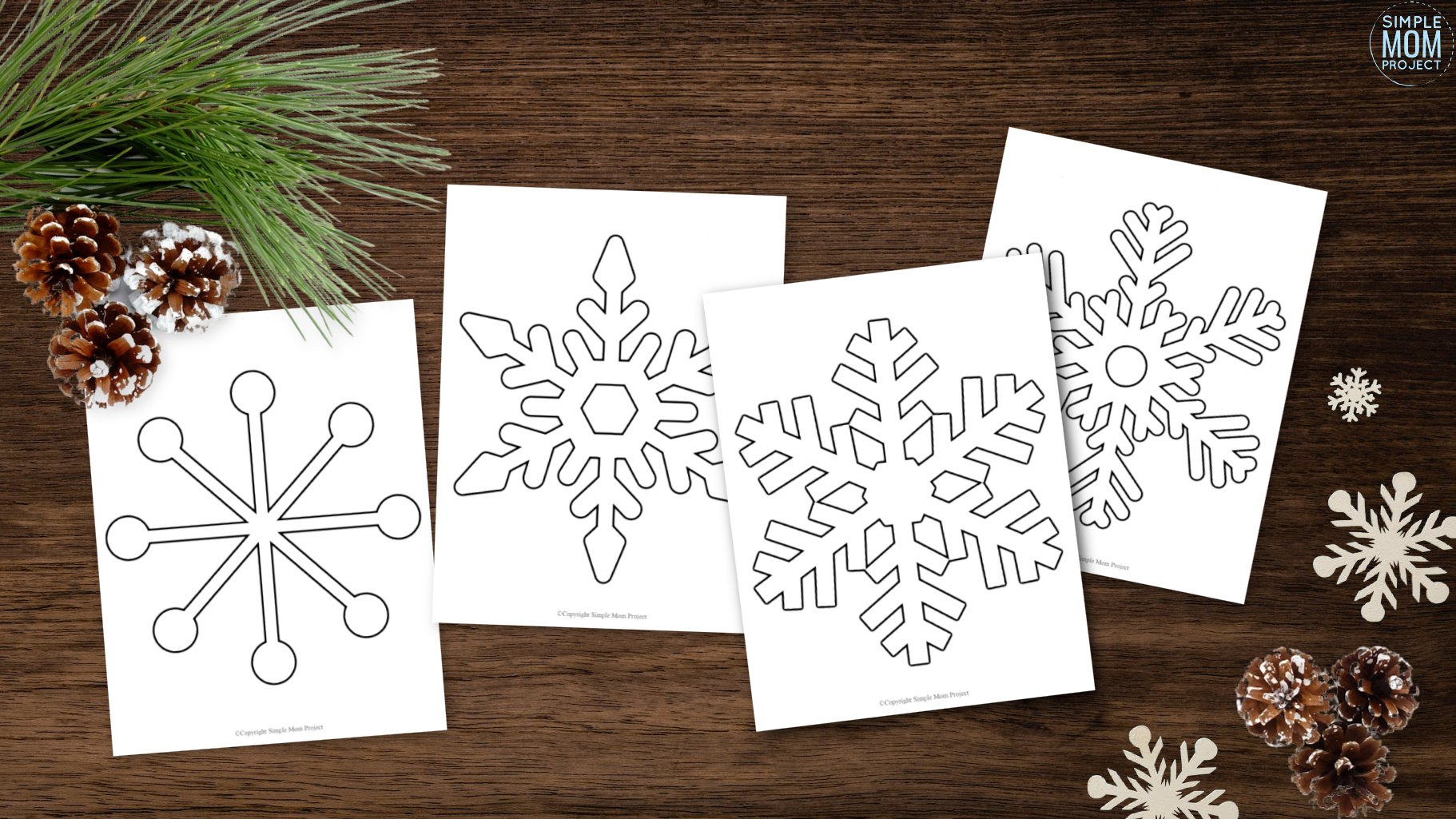 8 Free Printable Large Snowflake Templates
Below you'll find 8 free printable large snowflake templates that can be used for winter coloring pages, snowflake garland, and other fun options for your kids. This is an easy Frozen snowflake design that comes in a large size for use with your preschool winter activity plans.
How to Use These Printable Large Snowflake Templates
You can incorporate these snowflake templates into various areas of your life. Below are just a few of the ideas I came up with to help guide you forward in using this simple pattern to make an easy paper snowflake design.
1. Snowflake Garland
Have your kids print and cut out the snowflake templates. Using a hole puncher, place one hole in each of the snowflakes. Using string or ribbon, connect the snowflake templates together to create a beautiful winter decoration of snowflake garland.
2. Homemade Cards
These snowflake templates can be printed, cut out, and colored to put on construction paper for homemade cards.
Have your kids color the snowflakes or write a short but sweet message inside the snowflake, then glue to a folded piece of construction paper to gift to family and friends during the winter season.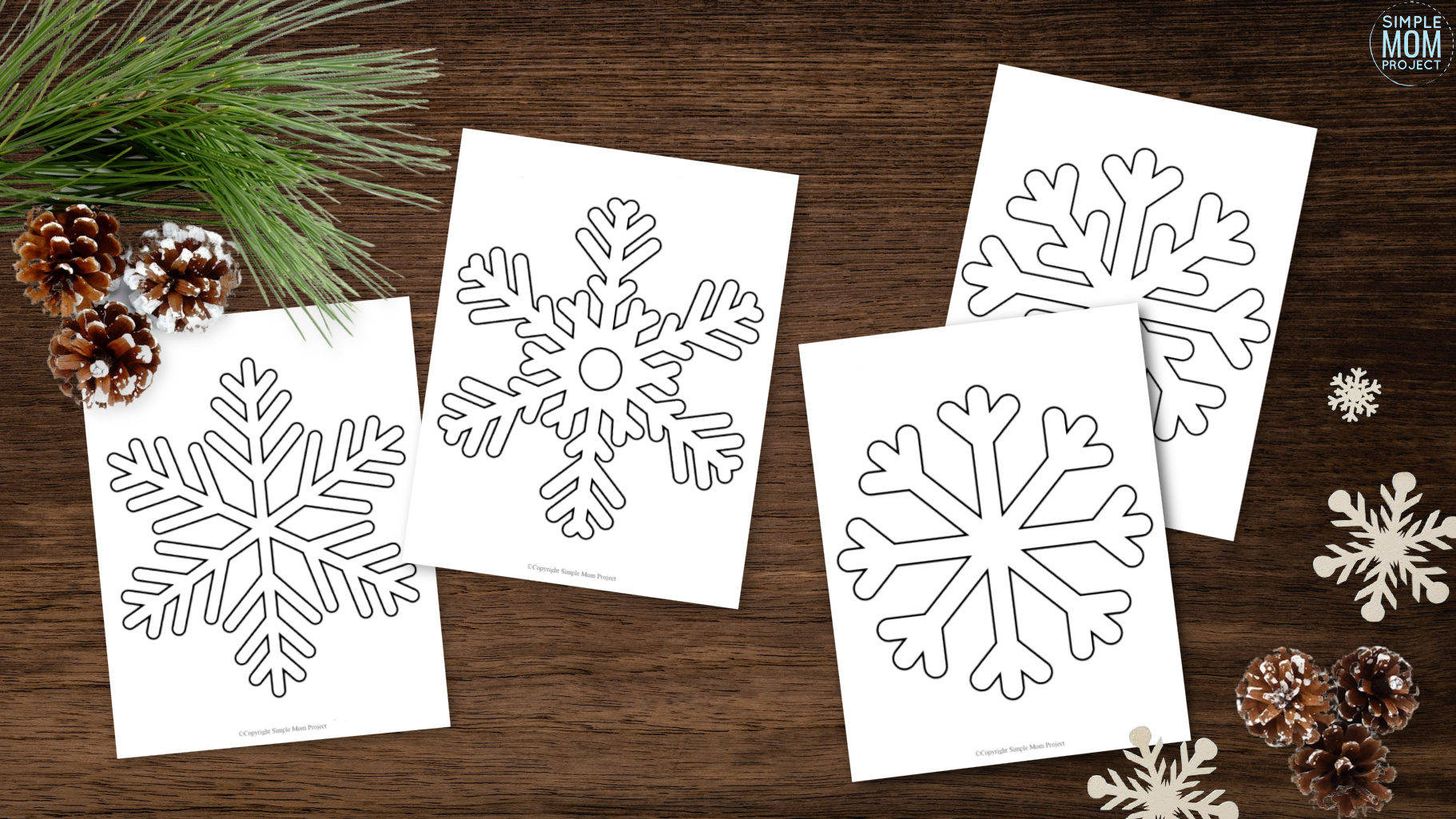 3. Winter Coloring Pages
If you're planning a day of coloring fun, don't forget to include these large snowflake templates.
Print out the free printable, cut out the snowflakes and place them on a table with other winter coloring pages to allow your preschoolers to have hours of coloring fun together on a cold and snowy day.
4. Frozen Themed Party Decorations
These snowflake templates don't have to serve as winter coloring pages, they can be used any time of year for parties. A Disney's Frozen themed party will be just the place to use these printable snowflake templates.
It's the perfect way to add unique and creative décor to the home when hosting a Disney party.
5. Decorate The Snowflake Classroom Activity
Lastly, if you're a preschool teacher and want a way to keep the kids active and busy using their fine motor skills, then these snowflake templates will work!
Simply print out the free printable snowflakes below, and have the kids cut out their large snowflakes. Let the kids write a word about winter on each snowflake or color their snowflakes in so that you can hang them in the classroom for winter decorations.
These are just a few ways you can use these snowflake templates at home, at a party, or in your classroom to keep kids busy using their imagination and creativity for hours on end.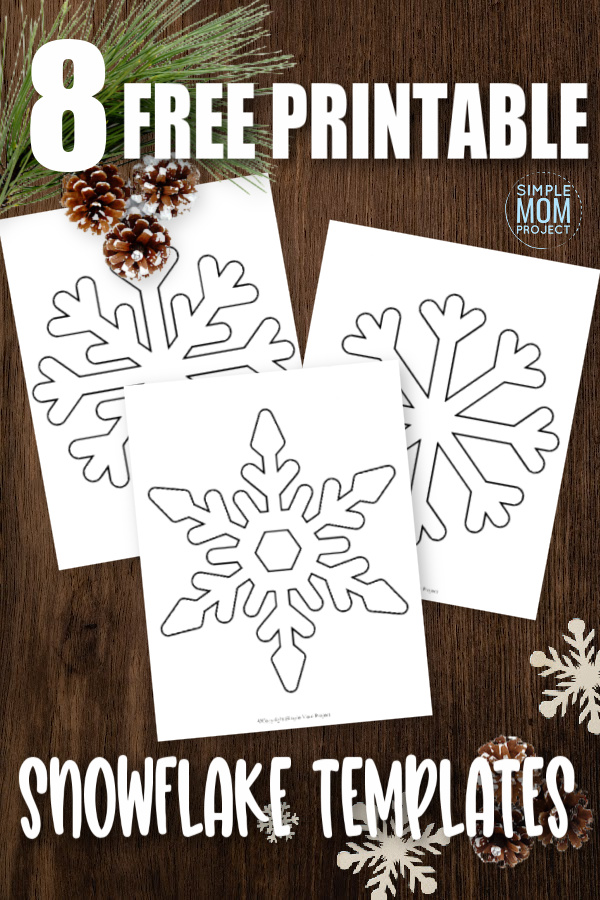 Print one or all of these easy snowflake stencils by clicking the link below your favorite one.
Be sure to share how you're using our free printable large snowflake templates on our Facebook page and follow us on Pinterest for more fun crafts for kids and templates for even more fun!

Kaitlen D.
Free Printable Winter Templates: