We are on such a roll with our dog crafts! We have already made a paper bag puppy dog puppet, build-a-dog craft, heart puppy and now we are so excited to share our toilet paper roll dog craft with you guys and gals!
This toilet paper craft is quick and a super easy craft to make with your young kiddos, but older ones will enjoy it too. Since it is so inexpensive, it perfect for those preschoolers and toddlers in your classroom.
Ask your fellow teachers to save their toilet paper rolls, print our free puppy dog template and follow these simple step-by-step directions. Lets get crafting!
Toilet Paper Roll Dog Craft with Free Templates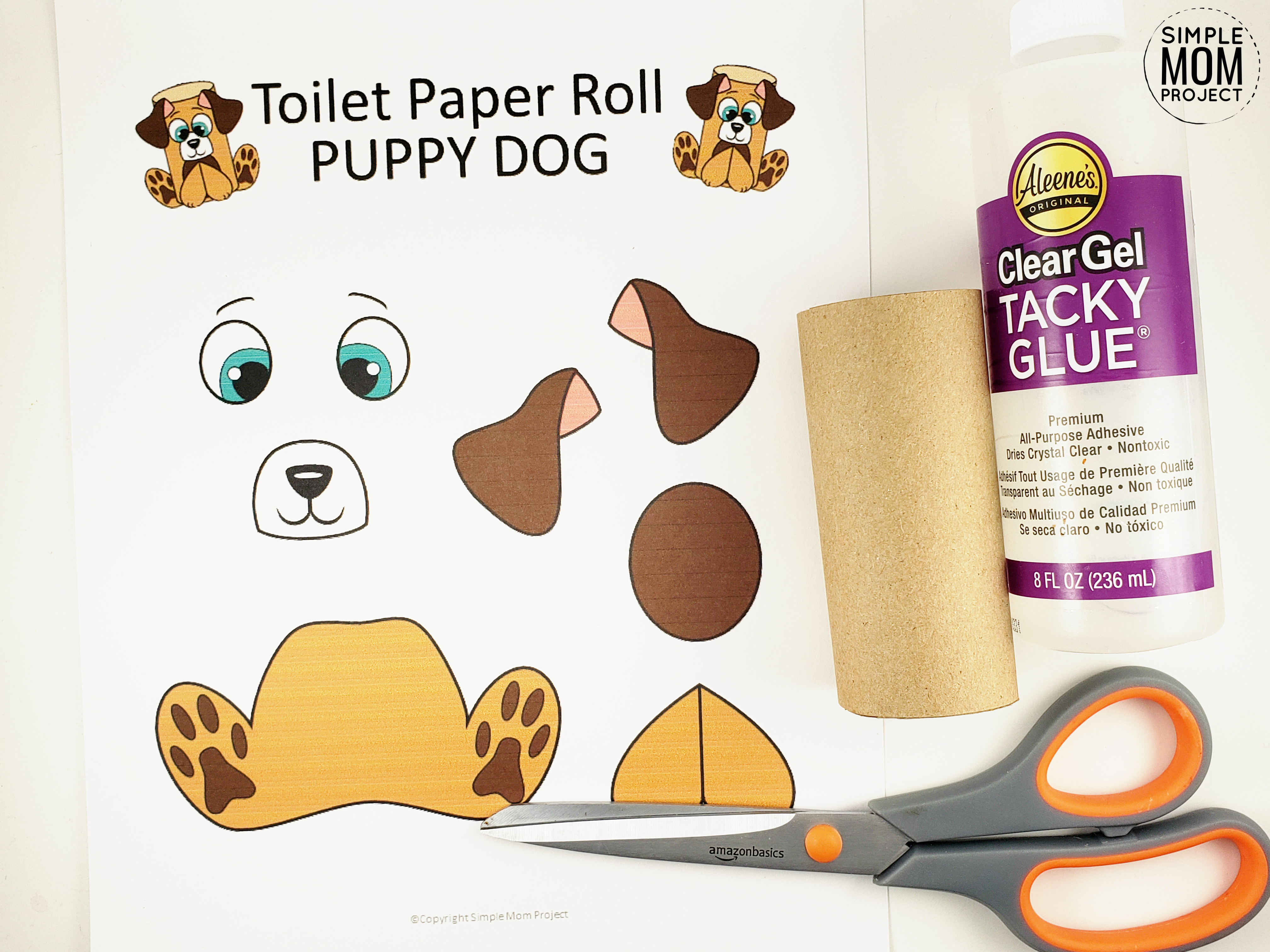 This toilet paper roll craft was so inexpensive to make! With only a few short supplies to gather, you will be on your way to bringing your puppy dog to life.
Materials Needed:
Recycled Toilet Paper Roll – we used one from our bathroom and wrapped it in brown paper. You can also buy them too if you wish.
Glue – we especially like Tacky Glue because it works on just about everything, but standard Elmer's glue works fine for this craft.
Dog Template (found at the bottom of the page)
After you've gathered your supplies and print out your favorite dog template, first thing to do is to cut all the shapes out. The toddlers will probably need your help with this part. Everything else, they can do on their own.
We found after we made the template the eyebrows didn't fit on our rolls, so we left these out of our cuts.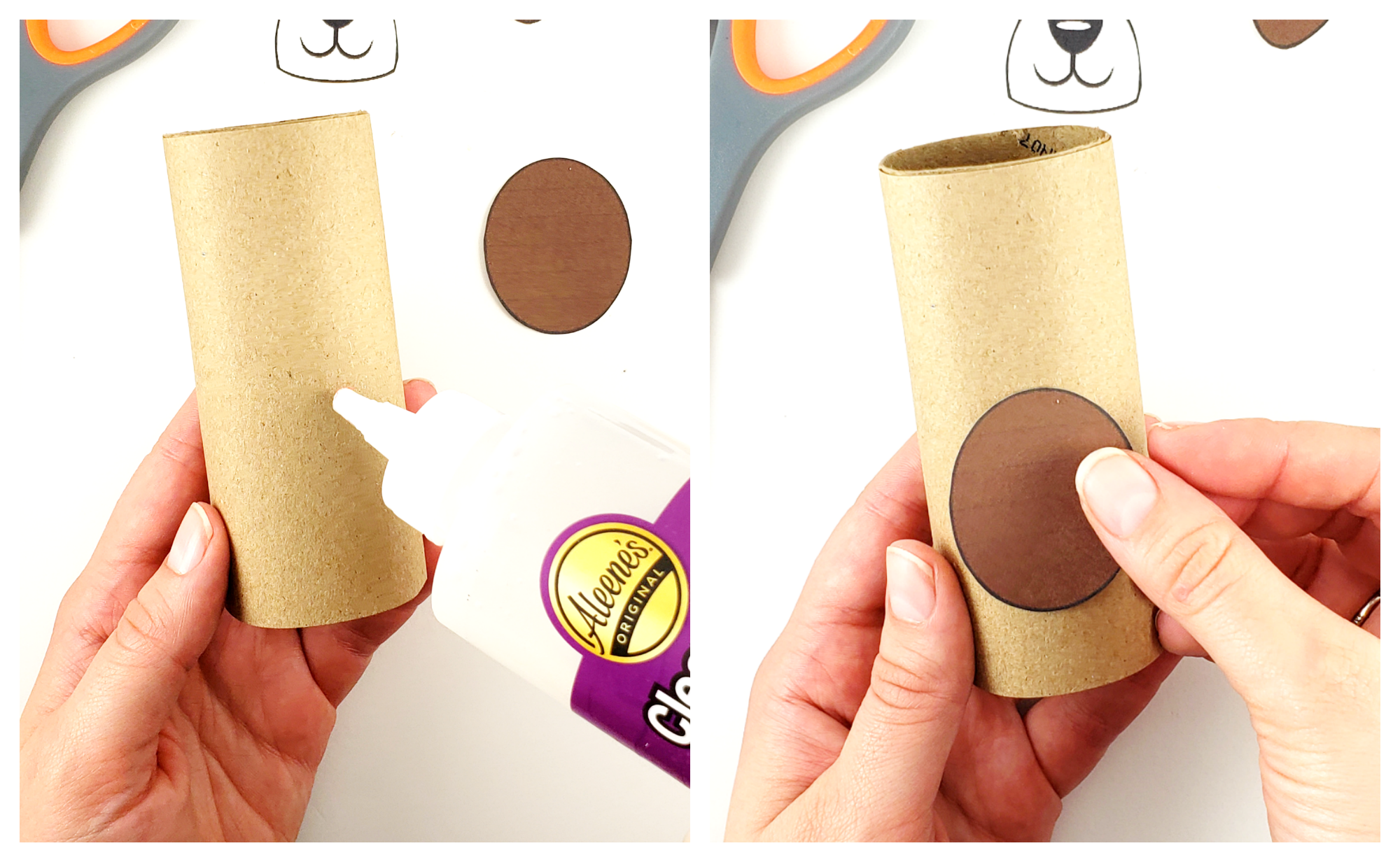 Next, slap on some Tacky Glue and glue on his belly.
After that, glue on your toilet paper dog's front paws.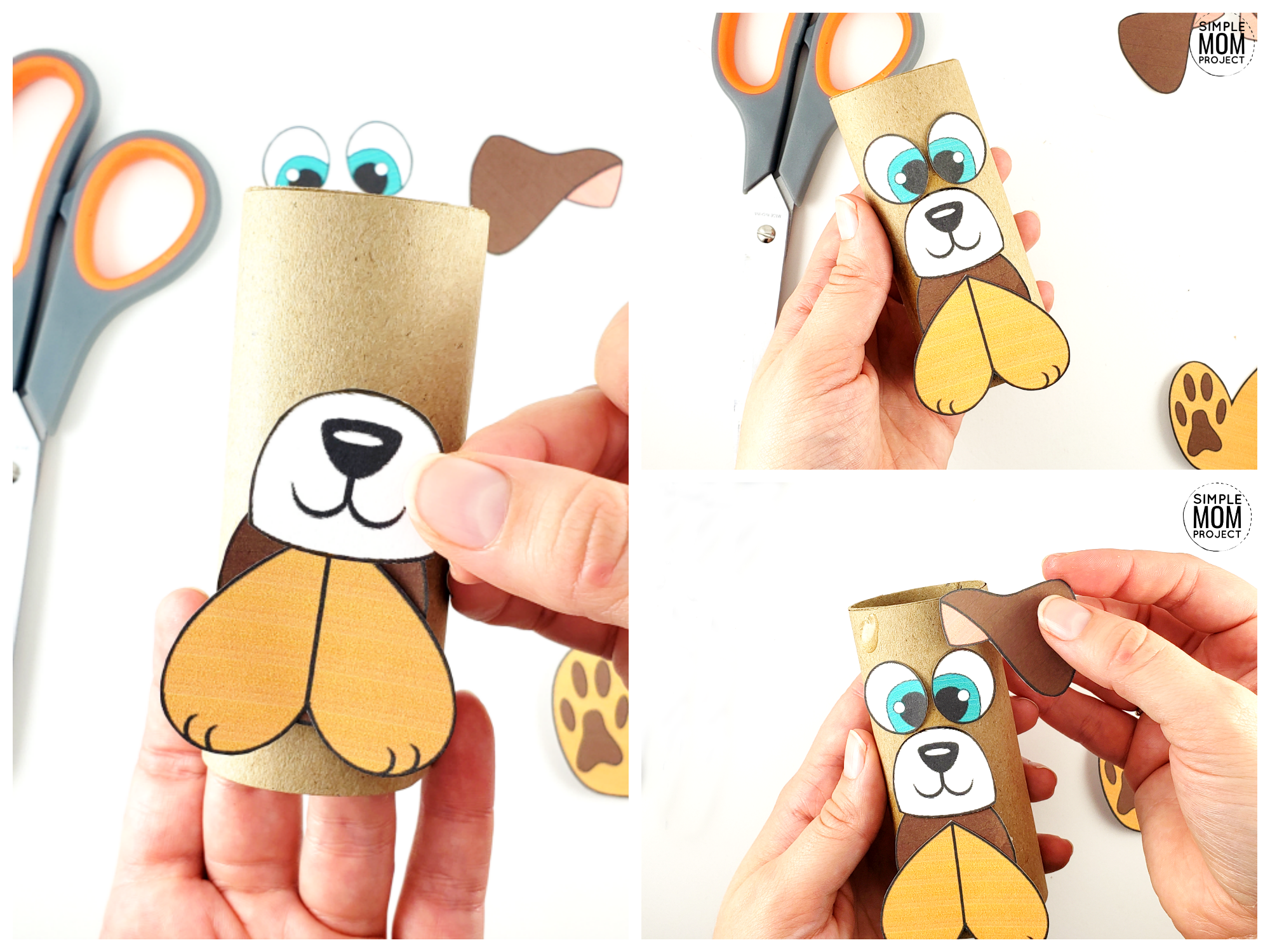 Next, comes his nose, eyes and ears.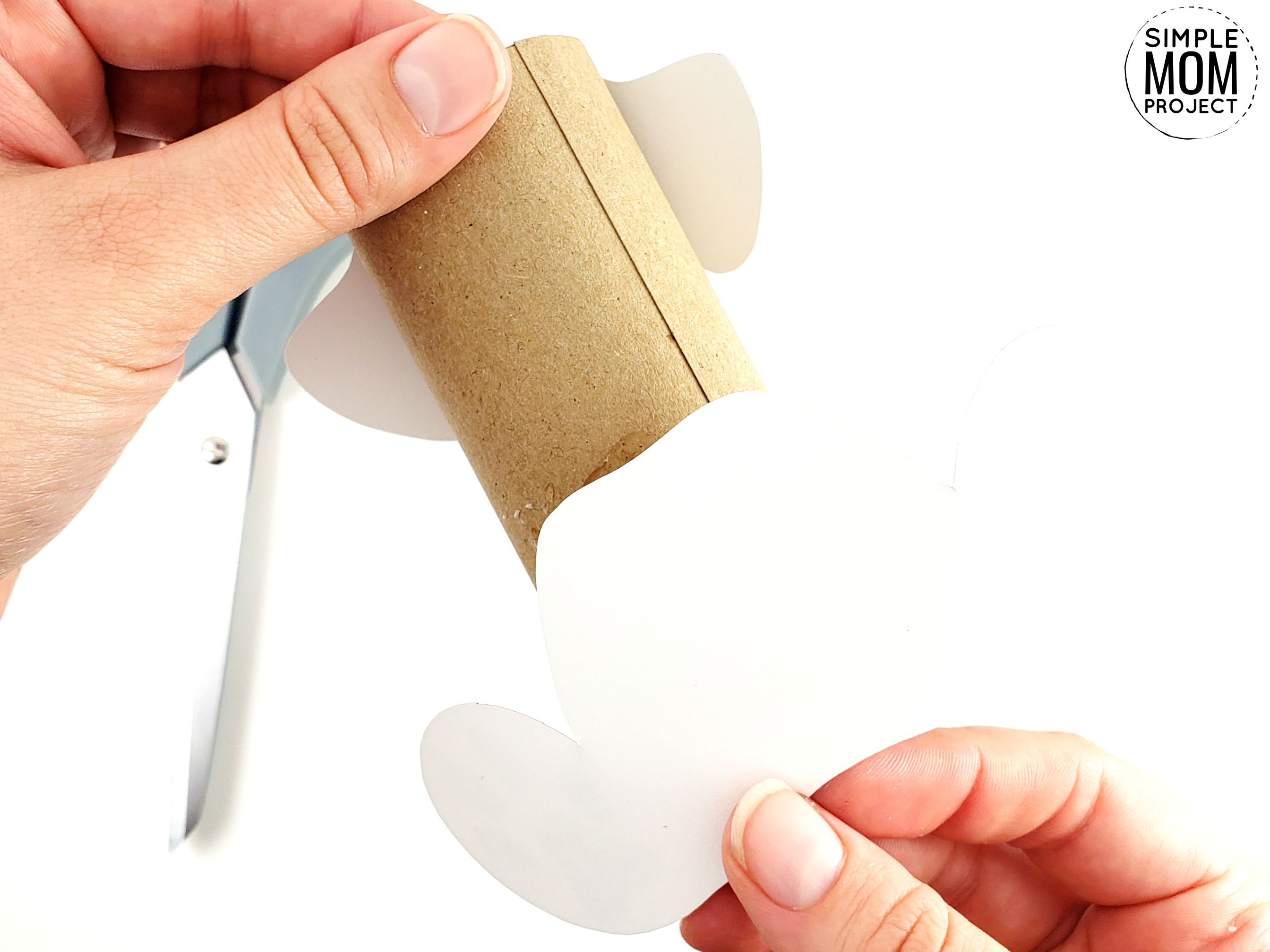 Next, turn him around and glue on his backside. It's best if you use your fingers to curve the paper a little bit so it forms to the toilet paper roll a little easier.
Then, slightly bend the paws backwards to make him look like he is sitting.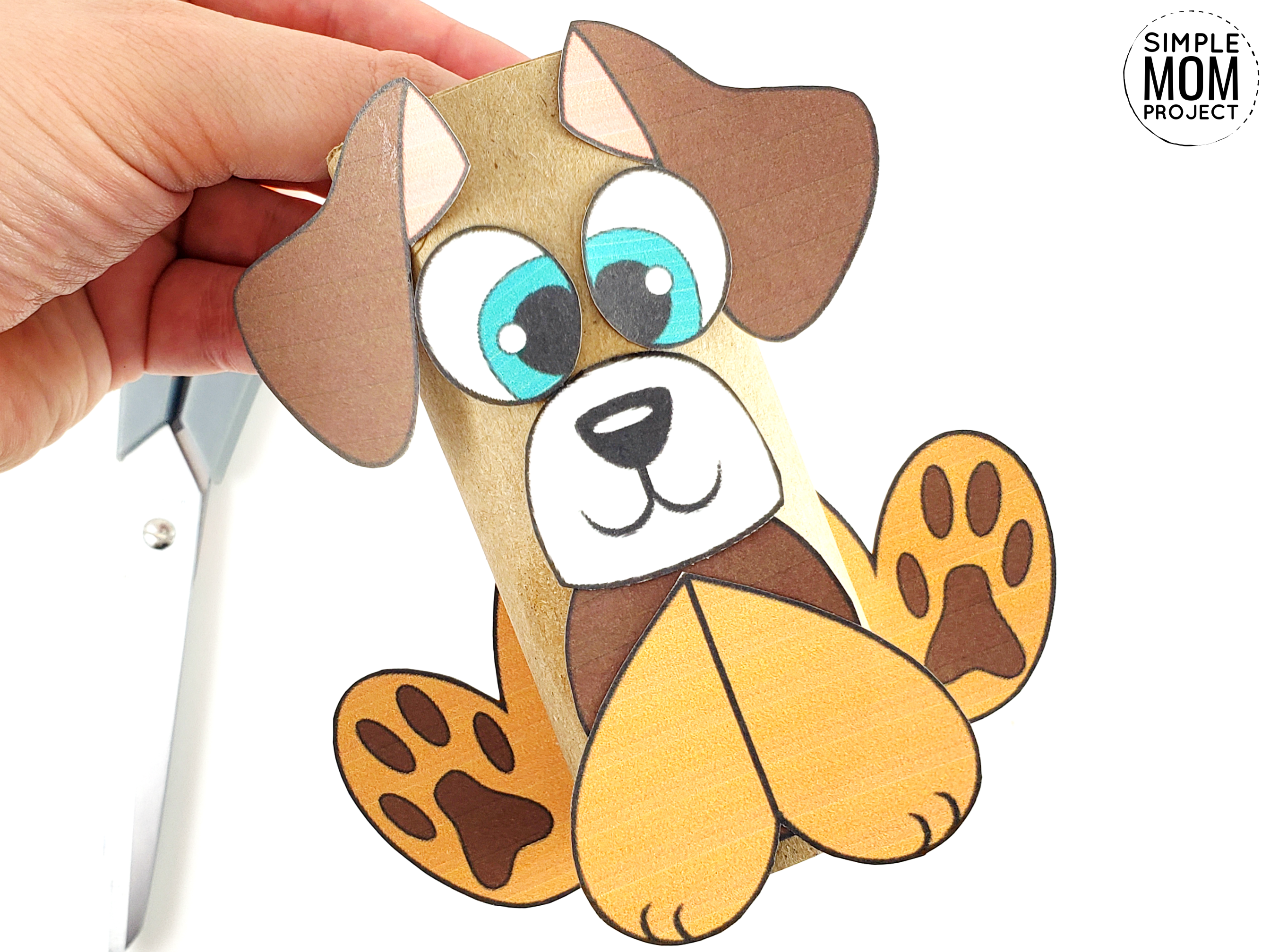 After you have finished gluing your toilet paper puppy dog together, this is what is should look like.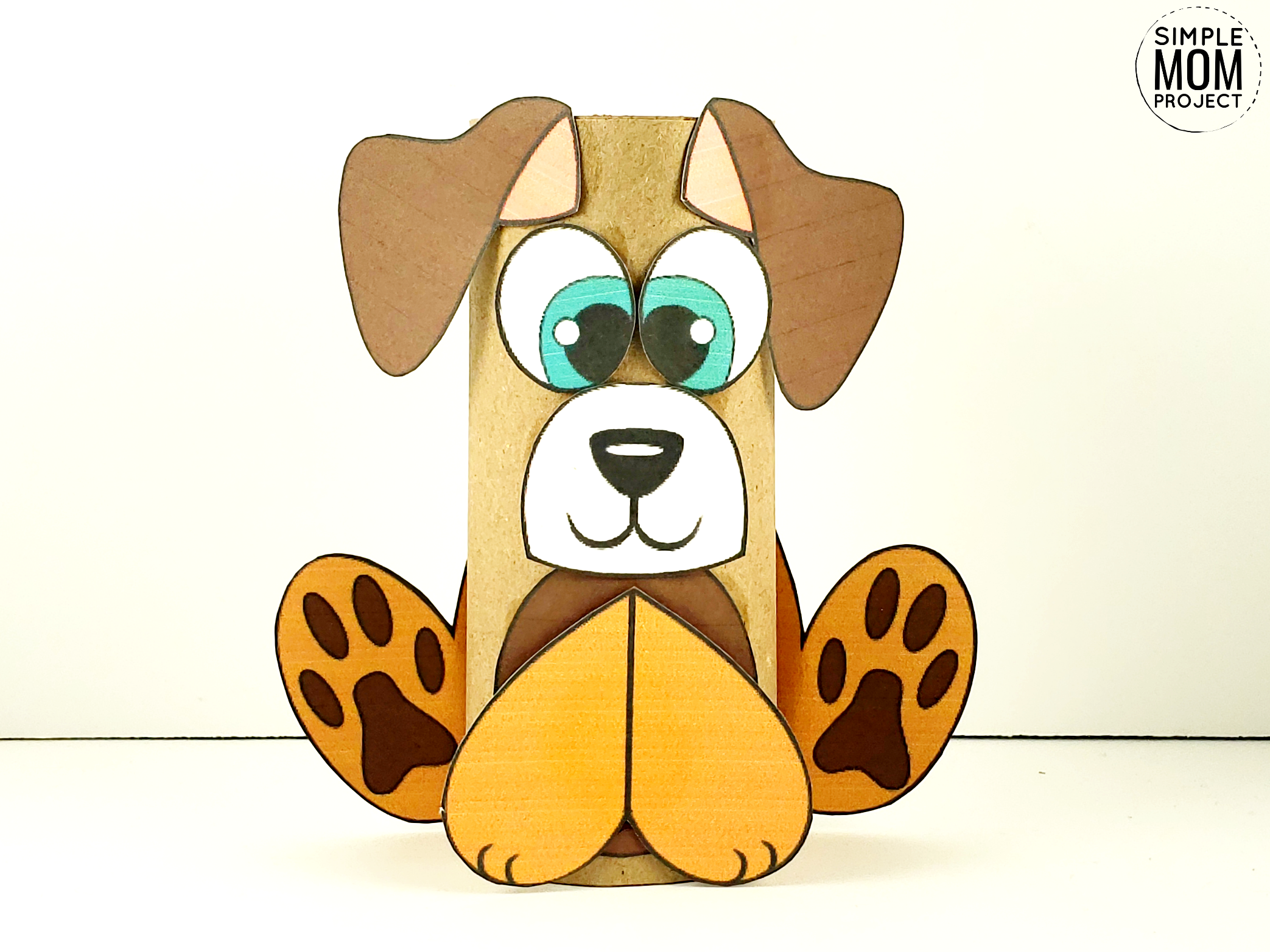 How cute is he!?
Be sure to check out our other paw-some dog crafts too! I am convinced that you can never have too many puppies around, especially non-barking ones.
To print your FREE toilet paper dog template, simply click and print your favorite one.
Please note the images seen below contain our watermark to prevent Copyright infringement. Your download version will not.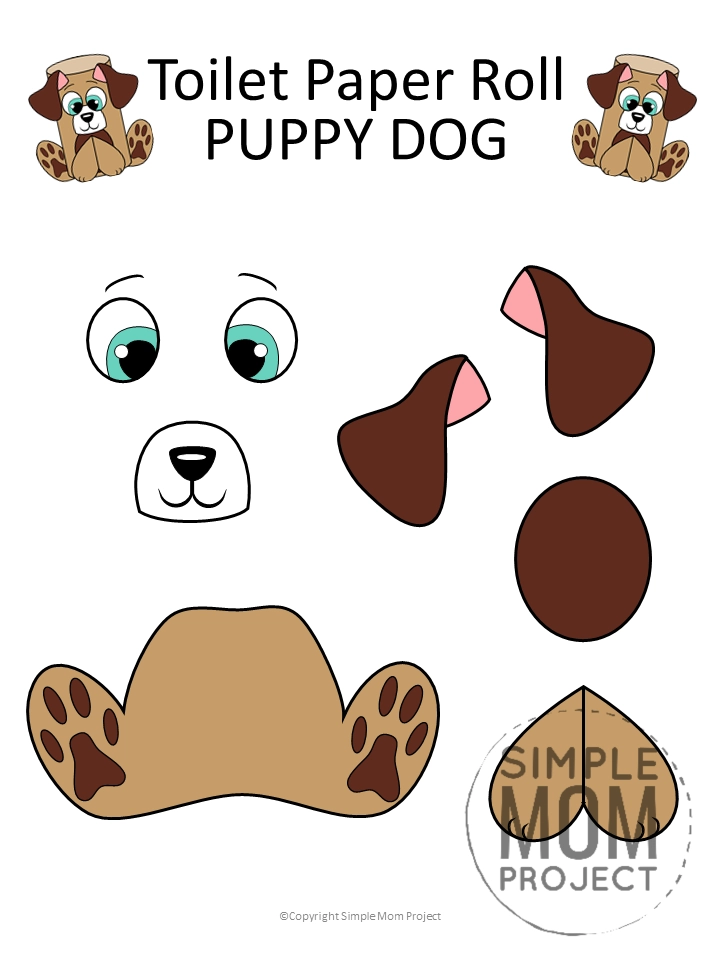 Free Printable Dog Template Colored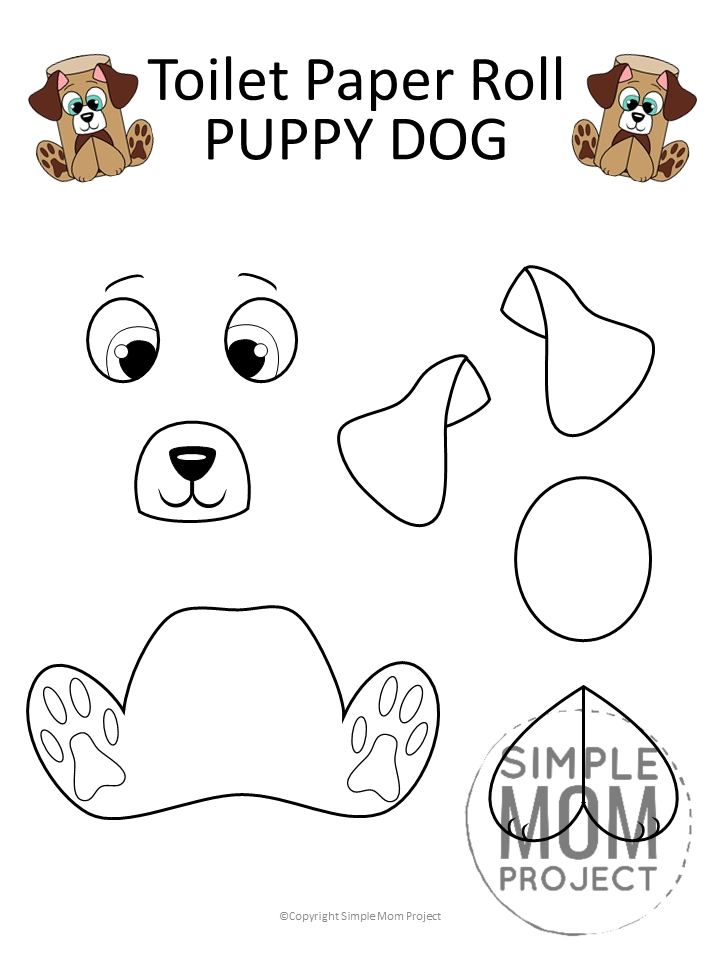 Free Printable Dog Template Black and White
I would love to connect! Find me on Facebook and follow us on Pinterest for more fun crafts to do with your kids!

Kaitlen D.
More Fun Dog Crafts for Kids: