Most toddlers love puppy dog craft ideas for kids! These adorable animals are something that your kids see in everyday life.
You'll be sure to have a blast making my heart puppy dog craft printable for kids on a rainy day, at daycare, or during your toddler craft sessions at home.
This puppy dog puppy craft will give your family something fun to do when the weather is too dreary to go outdoors.
Make it a crafty morning by combining all of my preschool crafts into a shaped animal crafts day with your kids. Below are more ideas to help you include this Shit Tzu pet memorial craft into your daily life with toddlers.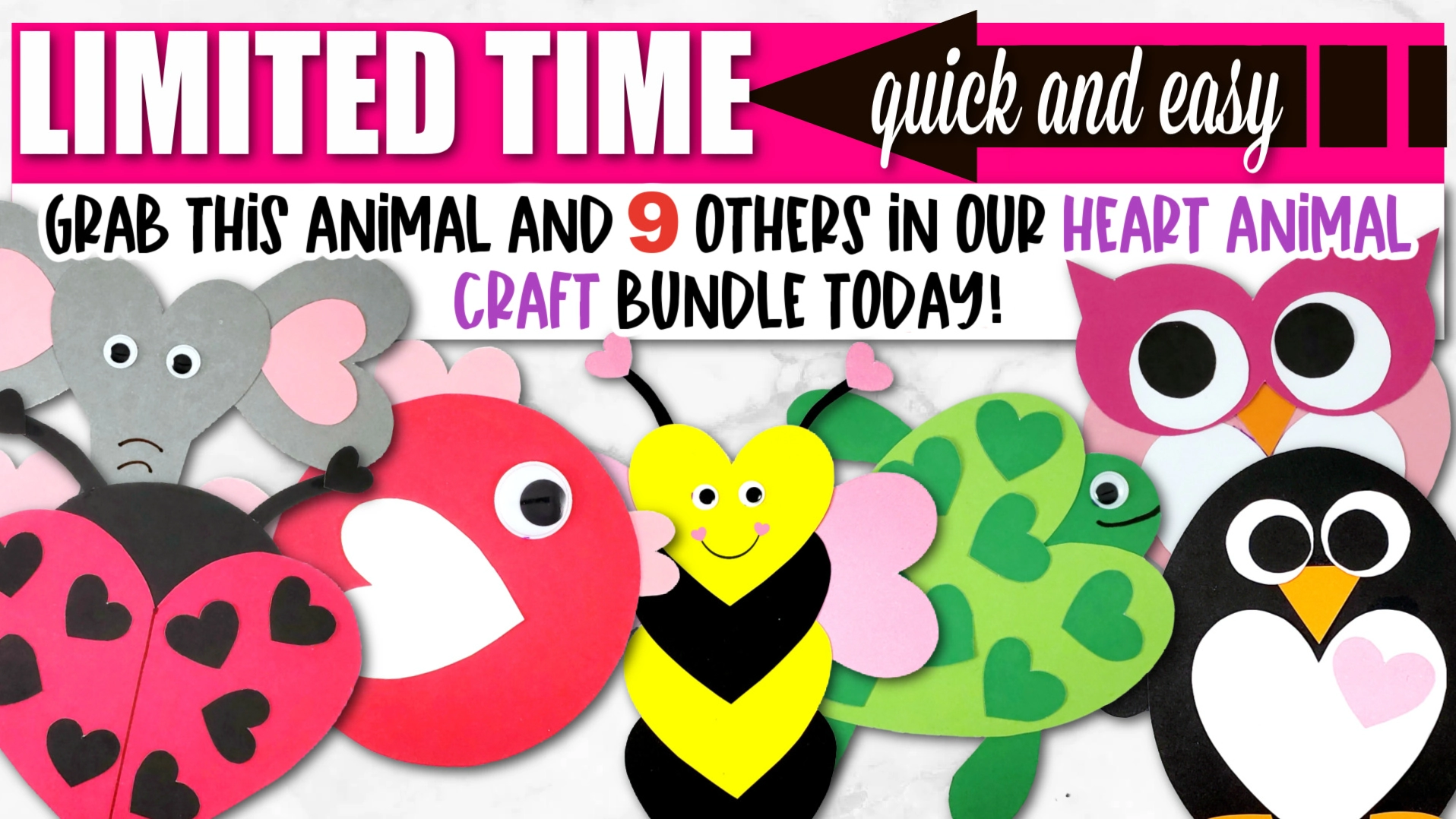 *By the way, this post may contain affiliate links which means I may receive a small commission at no additional cost to you if an item is purchase through that link. For more information, click here.*
Free Printable Cut and Paste Heart Dog Craft
Heart Puppy Dog Craft for Kids Ideas
1. The Letter D and The Letter P
Use my construction paper puppy craft as part of your letter recognition studies. This preschool printable tutorial will show you how to create a heart shaped puppy dog craft.
Once created you can have your preschoolers learn how to trace and write an uppercase P and D and lowercase p and D.
To alleviate confusion you might want to make this animal craft twice using different variations of my ideas below to focus on one letter at a time, such as P for puppy and D for dog.
2. Heart Shaped Crafts
As with most of my heart shaped animals crafts, this heart puppy dog craft for kids can be used during your shaped animal crafts crafty morning time.
Whether you opt to use a fish, dog, puppy, or other animal craft options this template for kids will provide your family with plenty of art time together using paper plates, construction paper, or making a heart wreath for fun.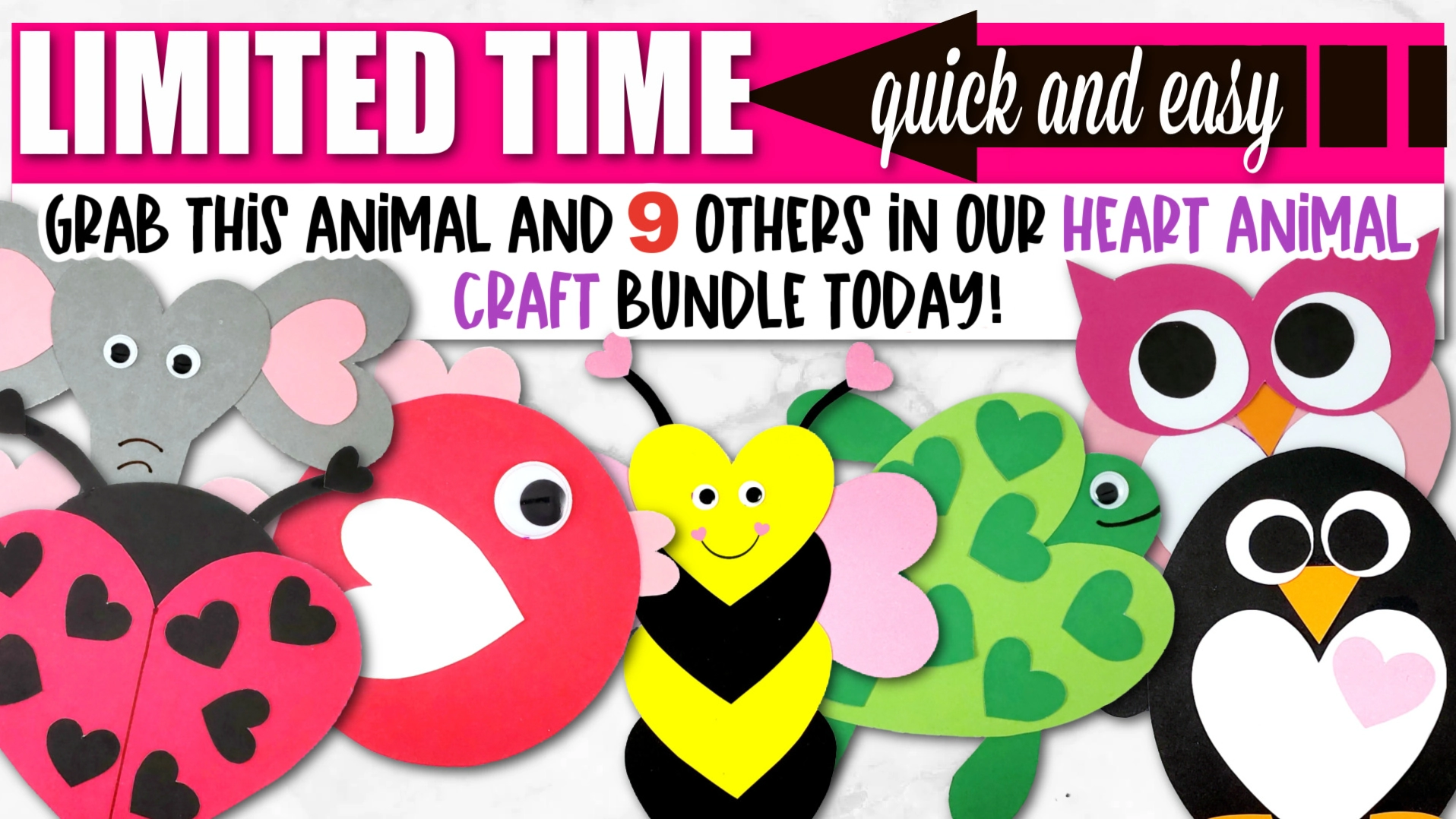 3. Animals Education
I love using animal greeting card printables to educate preschool kids about the world around them. You can incorporate my adorable heart puppy dog into your animals education unit at daycare or home.
Using animal crafts for kids as part of your animal education unit you'll find that your preschoolers are more engaged. This helps encourage your preschoolers to have a love of animals around the world and a desire to do good for animals everywhere.
4. Paper Plate Crafts
One of the easiest craft ideas for preschoolers includes using paper plates. This animal template toddler craft can be part of your paper plate and construction paper crafts day.
Using my candy kid's crafty heart puppy dog printable, you'll find that this template is a fun way to include art and crafts in your preschooler's day.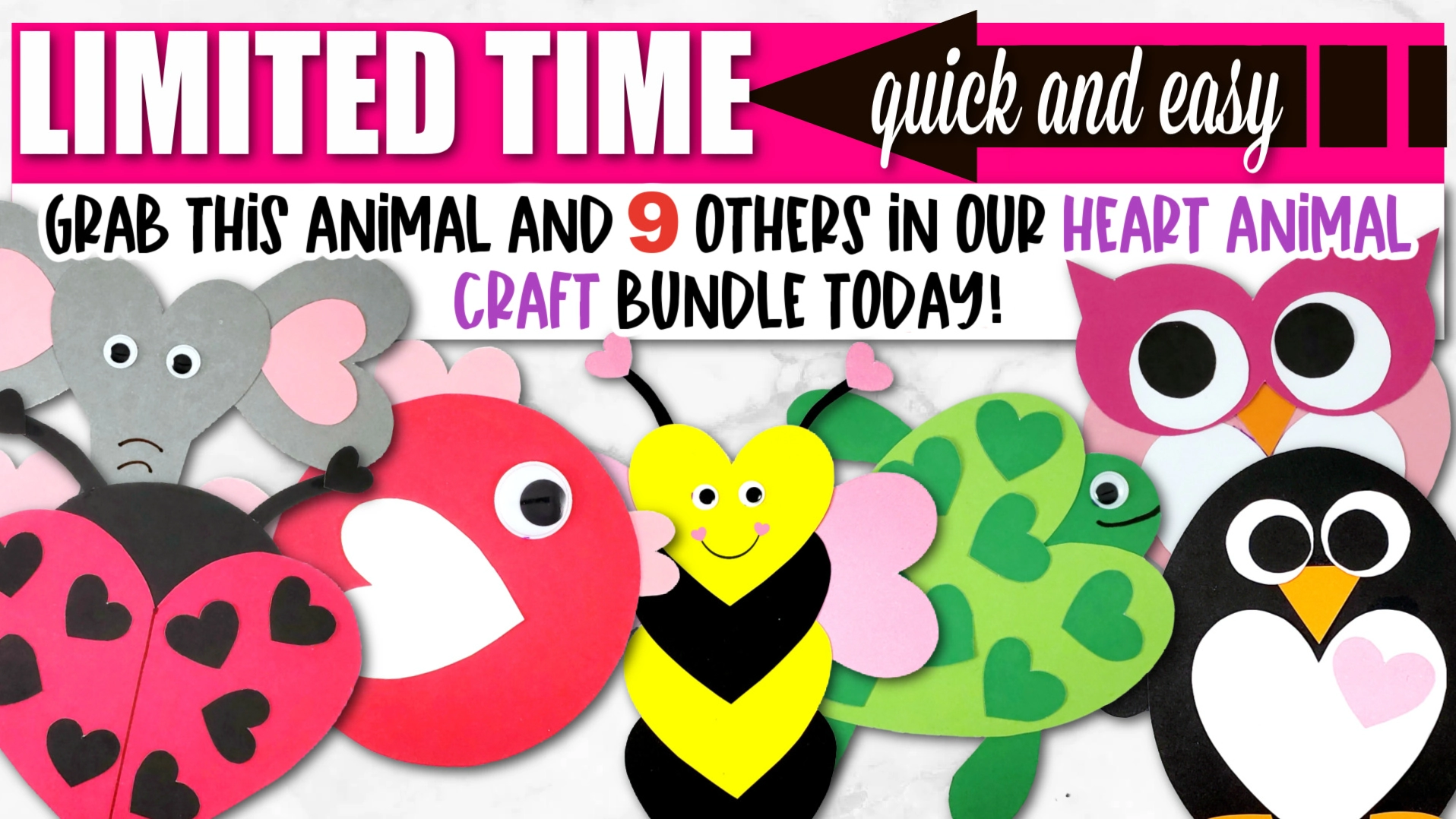 Heart Dog Craft Supplies Needed:
Printable Heart Dog Template (found at the bottom of the page)
As you can see I have a creative concept for all of my preschool crafts! I hope that these heart puppy dog craft ideas will inspire you to spend some quality time together today.
How to Make a Paper Heart Puppy Dog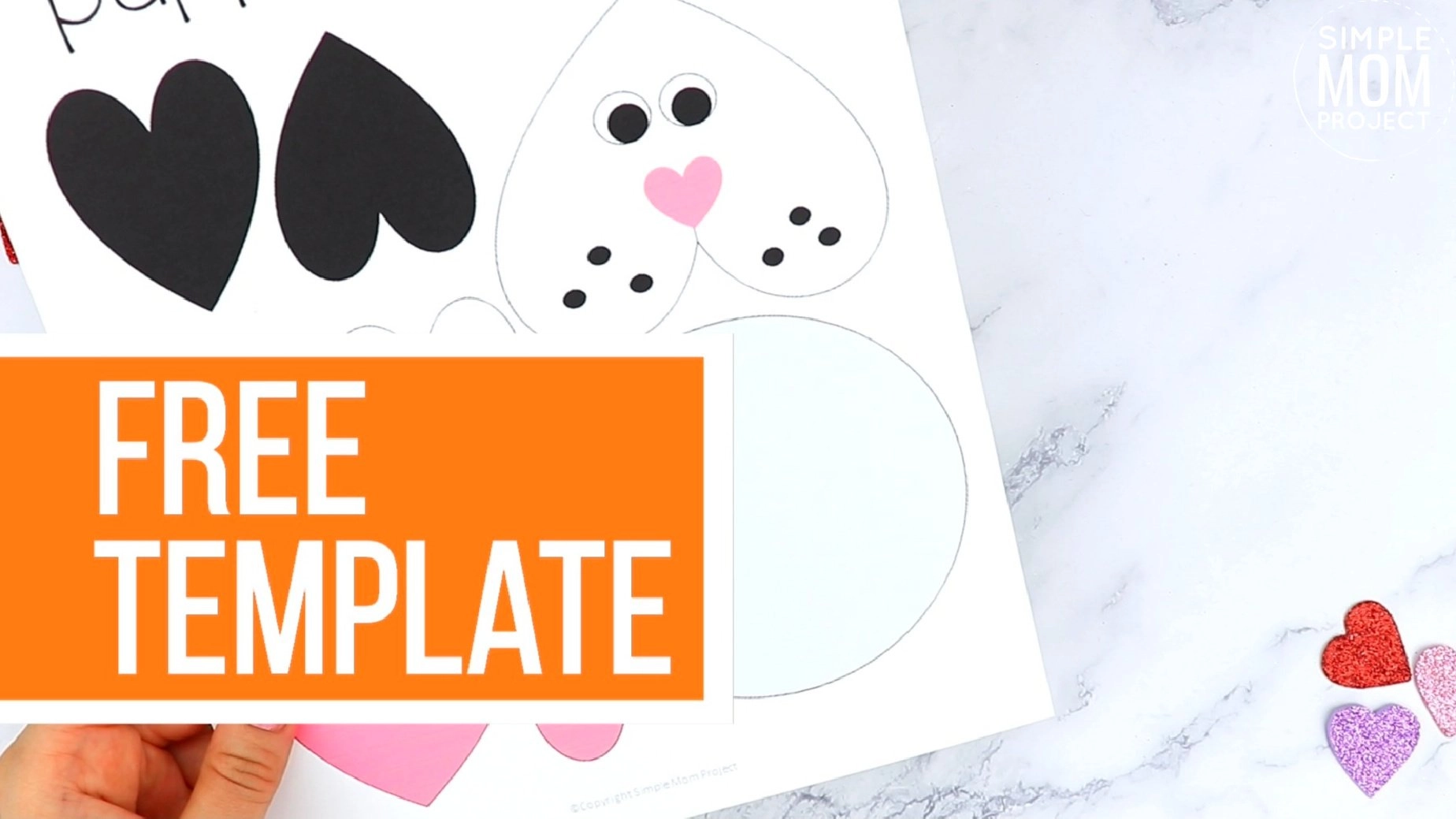 After you have printed your cute heart puppy dog template, start by cutting out all of the shapes. If you decide to print the black and white version, be sure to color first and then cut out all the shapes.
Then glue the heart shaped ears on the dog's heart head. Then set that aside to dry.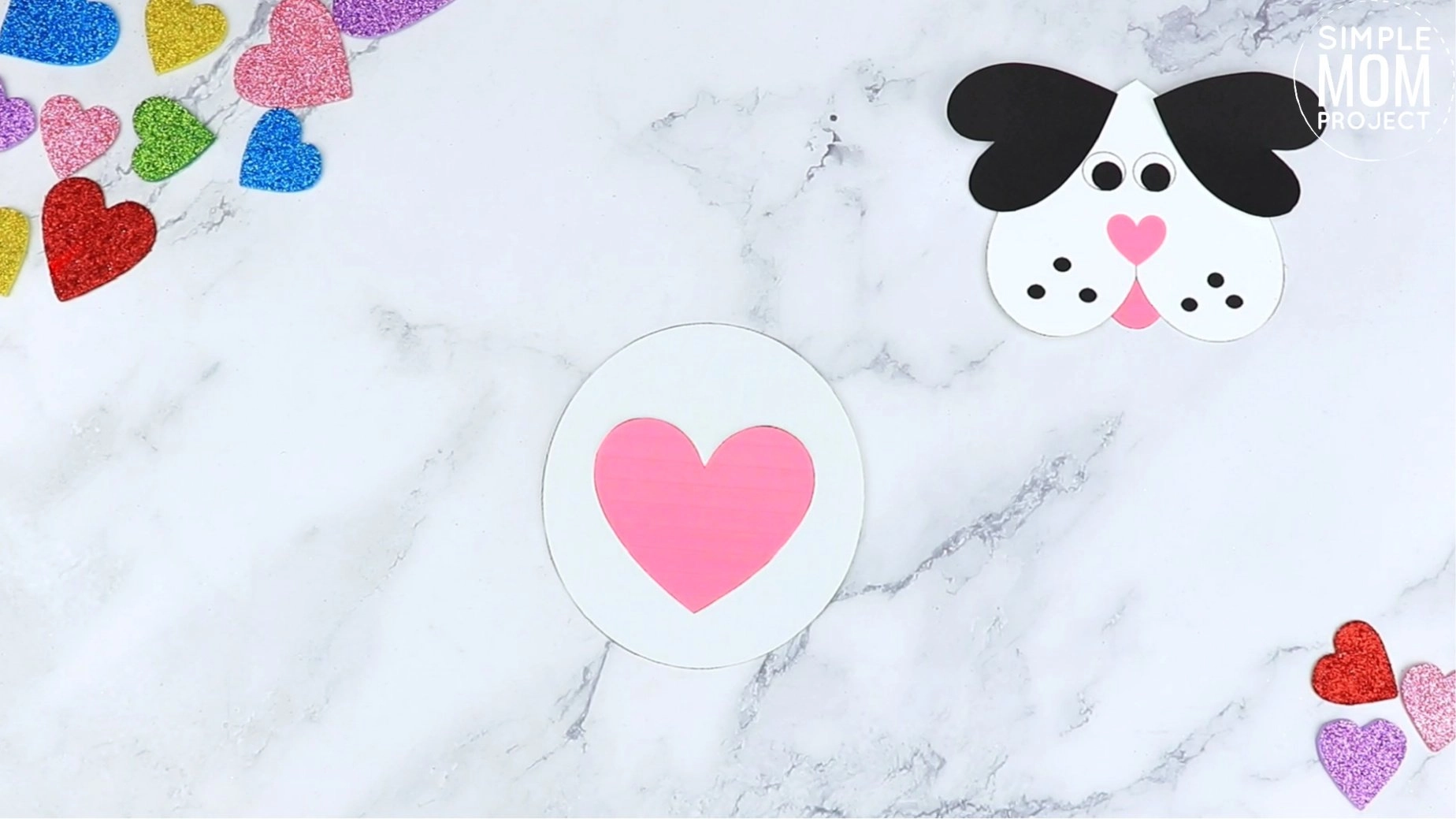 After that, glue on the heart shaped belly on the puppy dog template.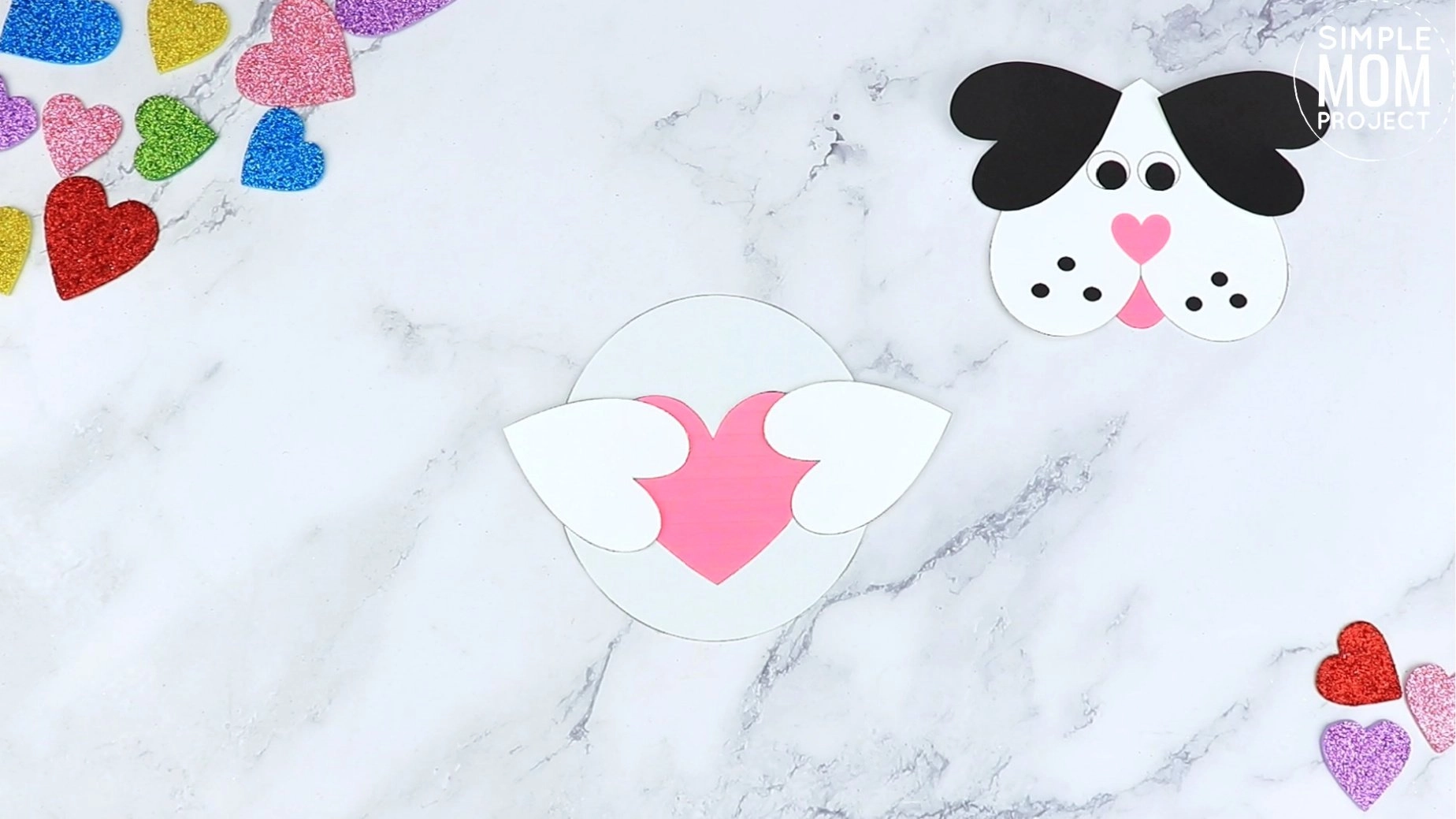 Next, you'll glue on his heart arms.
Finally, glue the heart head on to your heart shaped dog's body. Write a cute little message like, "Get well soon!" or, "Have a great day!" to give as a fun greeting card. Be sure to check out all our animal puns for some great ideas.
More Options to Choose:
You can print the blank version and trace the cut outs on card stock paper for a sturdier puppy dog,
Print the color version for a simple and easy rainy day craft or,
Print the blank version and use it as a fun coloring sheet activity and then glue the pieces together.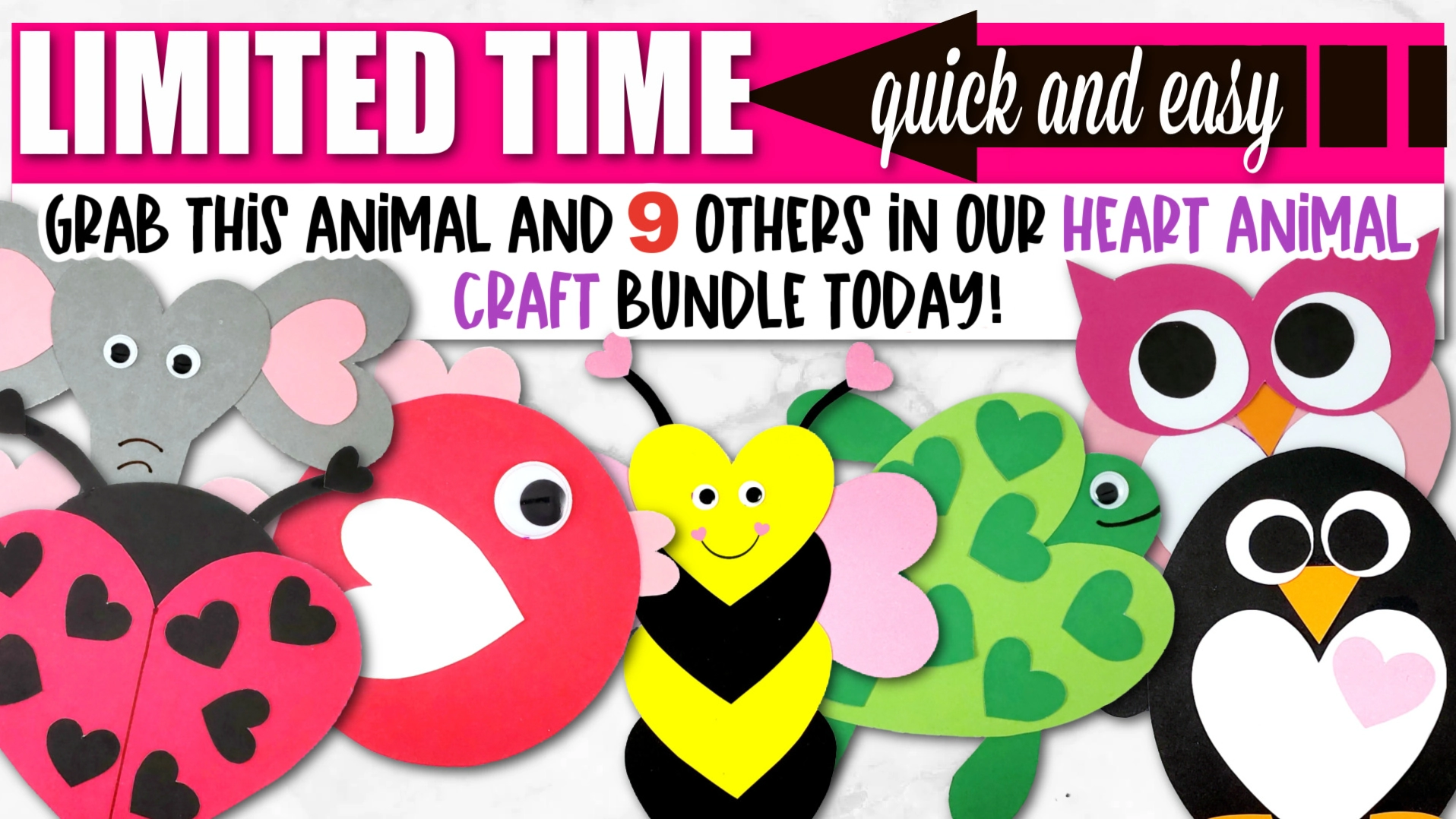 Heart Puppy Dog Template
When you have finished, be sure to share your creation on Simple Mom Project's Facebook Page and follow me on Pinterest!

Kaitlen D.
More Fun Heart Animal Crafts: