It's so much fun to make cherry blossom crafts with kids. This DIY easy cherry crafts for kids will keep your kids entertained for hours so that you no longer have to hear the words, "I'm bored".
Your kids will enjoy using the easy tutorial below to craft up their own hand made cherry tree artwork.
Keep scrolling to find the fun and adorable cherry craft tutorial along with several ideas to use this easy diy cherry craft in your lesson plans or simple summer time activities.
Be sure to tell us in the comments how you plan to use this cherry craft idea!
*By the way, this post may contain affiliate links which means I may receive a small commission at no additional cost to you if an item is purchase through that link. For more information, click here.*.
Easy DiY Cherry Paper Craft for Kids
Ways to use DIY Easy Cherry Crafts for Kids
Below you'll find a list of creative ways you can use this cheery craft as part of your day with preschoolers.
1. History Lessons
If you want a new activity for preschoolers while you teach them about history or the presidents of the United States, then this cheery craft for kids can be used to share the legend of George Washington.
The story cites that George Washington cut down his father's cherry tree when he was just 6 years old. There's much debate over whether this longtime story is true or false, but it's still a fun way to incorporate a historical story into your easy cherry crafts for kids sessions.
2. Read George Washington Books
George Washington was the United States' first president after the constitution was made. Thus it's important to help your preschoolers learn more about this man.
You can purchase some children's books about George Washington to read aloud while your kids complete this cheery blossom preschool craft.
Recommended George Washington Children's Books
3. Spreading Joy
Since cherry blossoms are a symbol of spring and often make people feel cheerful, you can use cherry crafts to spread joy in your home and community.
Consider having your kids make this DIY easy cherry crafts as a fun cherry blossom gift to give to family and friends in your community.
If you happen to live in a close-knit neighborhood, you can give this gift to your neighbors to help spread happiness among those around you during these difficult days.
4. Kid's Craft Day
Whether it's raining or too humid to head outdoors, this cheery crafts for kids will work as part of your kids' craft day.
Gather the supplies for this activity as well as my other fun crafts for kids on my site and have your kids enjoy hours of fun making crafts.
This will help curb boredom during a rainy or hot day when your kids are stuck inside with nothing to do.
Cherry Craft Supplies Needed:
Cherry Craft Tutorial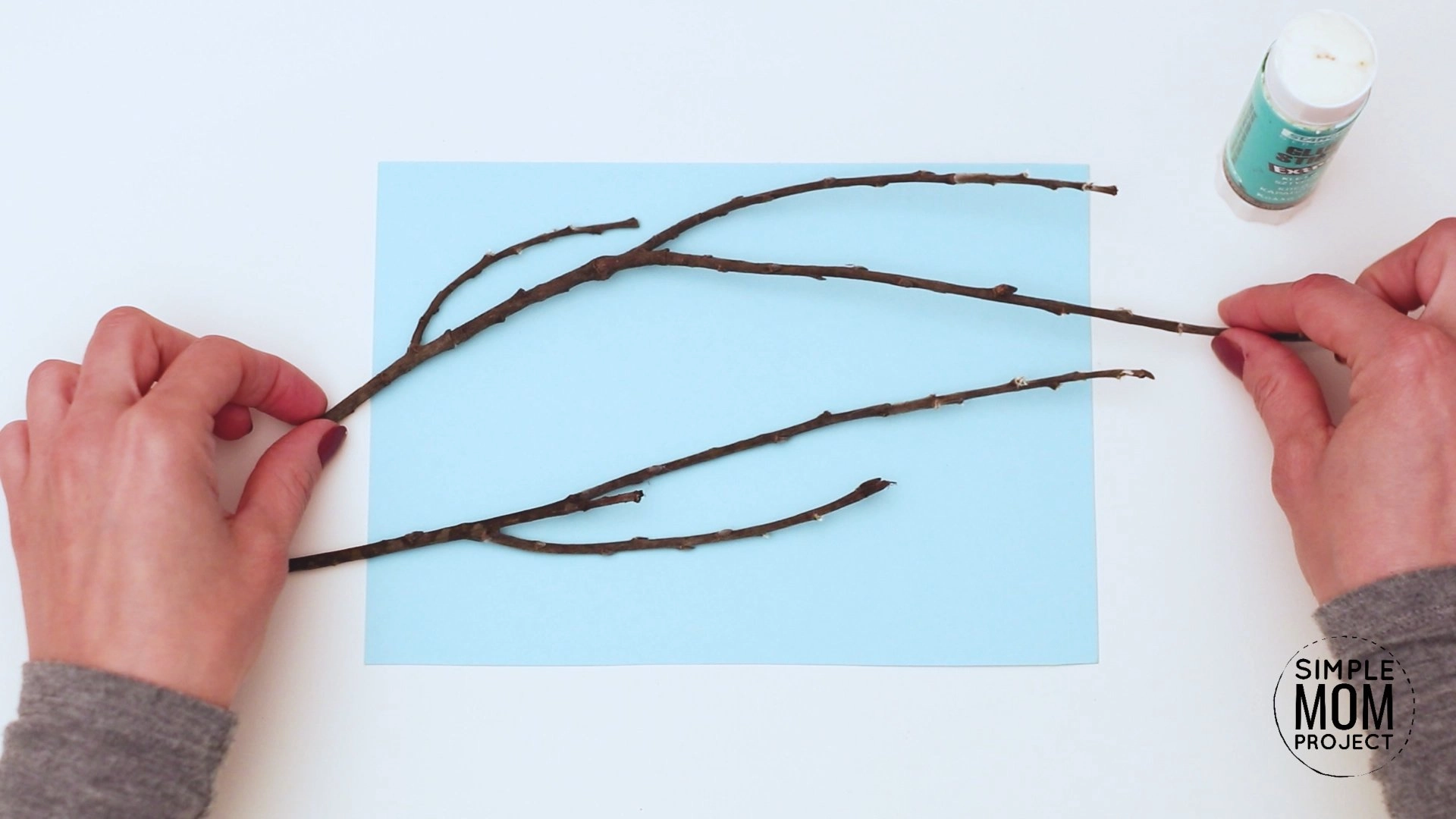 Start by laying your branches on your blue paper. Break off any extras off the side.
Next, glue the branches on to your blue cardstock paper.
While that is drying, cut out long strips of green paper. They will need to be about 1/8″ thick. This will be your cherry stems.
With that same sheet of green cardstock paper, trace out small leaves. These don't have to be perfect and they don't have to be all the same size.
After that, cut thicker strips of red paper and then cut them again into 3 inch smaller strips.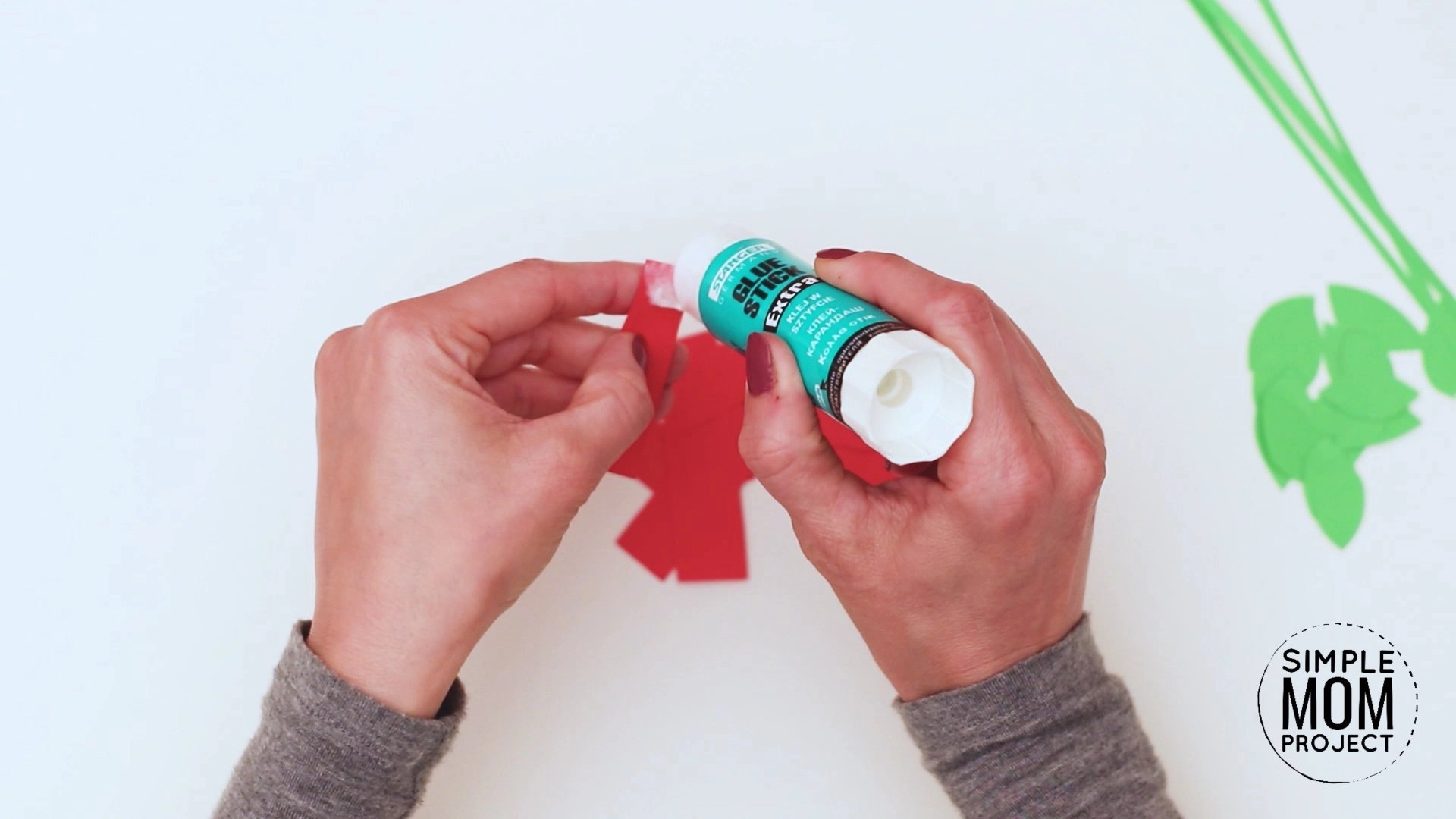 Next, you are going to dab a small amount of glue on the end of your 3″ red strips. These will become your cherries.
Once your cherries have dried, glue on your cherry stems.
Finally, wrap them around your tree branches, glue your cherries in place and then glue the leaves on it.
This is what it will look like completed. How cute are these!
No matter how you plan to use this DIY easy cherry crafts for kids, I'm confident that this will be a fun activity to enjoy for family time and craft ideas during a school break.
When you have finished, be sure to share your creation on Simple Mom Project's Facebook Page and follow me on Pinterest!

Kaitlen D.