This easy kindergarten paper pumpkin craft will give your preschoolers hours of fun! Whether you want to use this as part of your autumn activities, a simple 3D craft, or classroom art worksheet projects, I'm confident your first grade students will have a blast making this pumpkin craft.
All you need is a few supplies and my simple step-by-step tutorial below to create this paper preschool tissue paper printable pumpkin craft.
*By the way, this post may contain affiliate links which means I may receive a small commission at no additional cost to you if an item is purchase through that link. For more information, click here.*
Easy DiY Paper Pumpkin Craft for Kids
Ideas for Kindergarten Tissue Paper Pumpkin Craft
Below you'll find a list of creative ways you can incorporate this easy pumpkin craft into your primary school classroom art projects.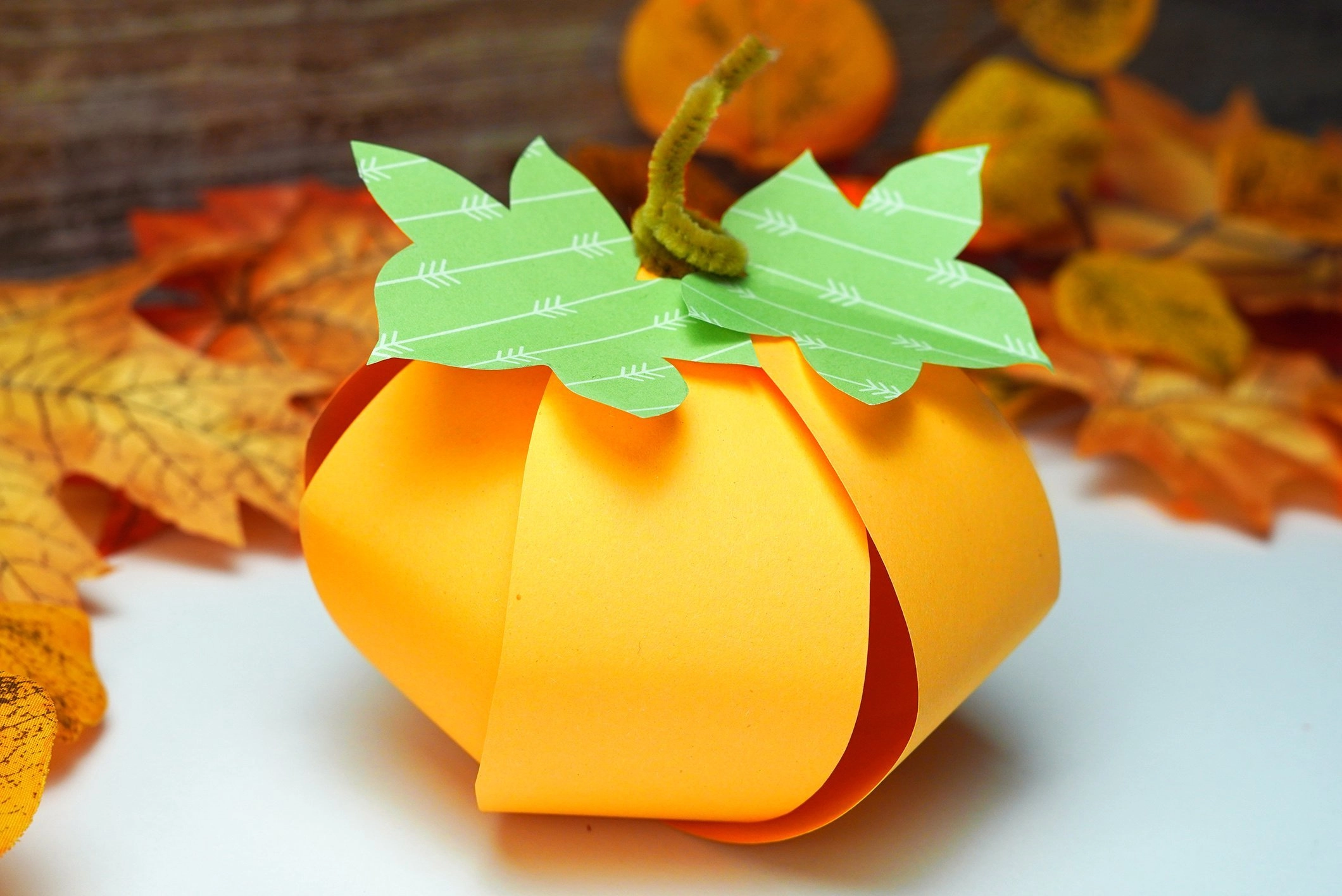 1. Fall Decorations
I don't know about you, but I simply love easy pumpkin craft themed decorations. This easy papercraft worksheet can be used to liven up your home with some pumpkin themed fall decorations.
Follow my step-by-step instructions to create this easy Pinterest pumpkin craft with your kindergarten kids. Once the art project is complete, you can hang this pumpkin craft around the home for a special homemade fall décor option.
2. Tissue Paper Stencil Printable
Use this pumpkin craft as part of your classroom stencil printable activities this fall. Using tissue paper or traceable paper for preschoolers, you can incorporate this pumpkin craft into tracing art activities with ease. 
Simply have your kindergarten classroom students trace the pumpkin outline and decorate it to create their easy pumpkin craft tissue paper or construction paper art.
3. Classroom Activities
Lastly, you can use this pumpkin craft as part of your classroom activity options. Include my cut and paste forest animals for a full session of fall activities in your primary school classroom.
This simple 3D pumpkin craft will give your preschoolers hours of fun with their friends.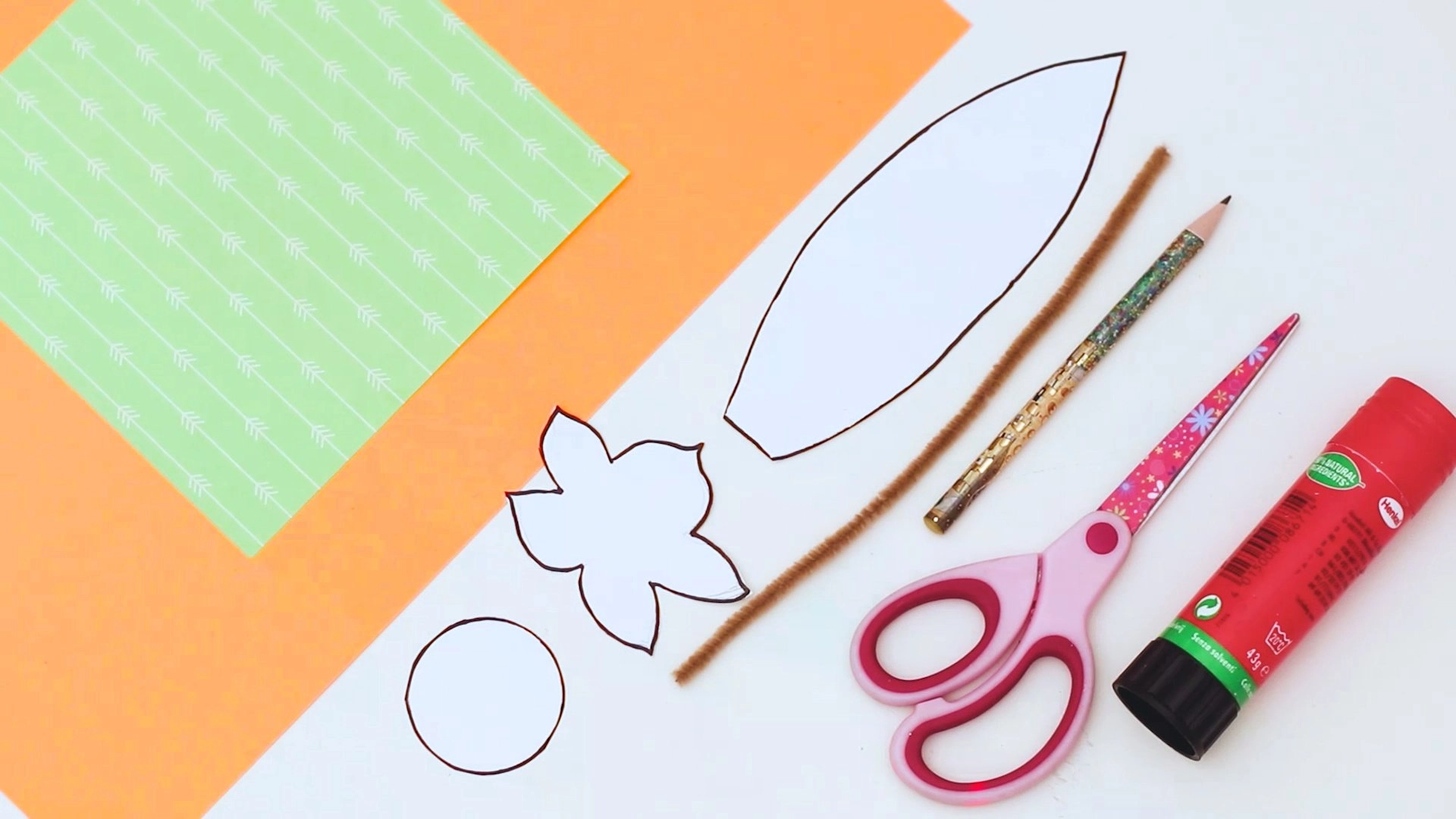 Pumpkin Craft Supplies:
Printable Pumpkin Craft Template (FOUND AT THE BOTTOM)
Paper Pumpkin Craft Tutorial: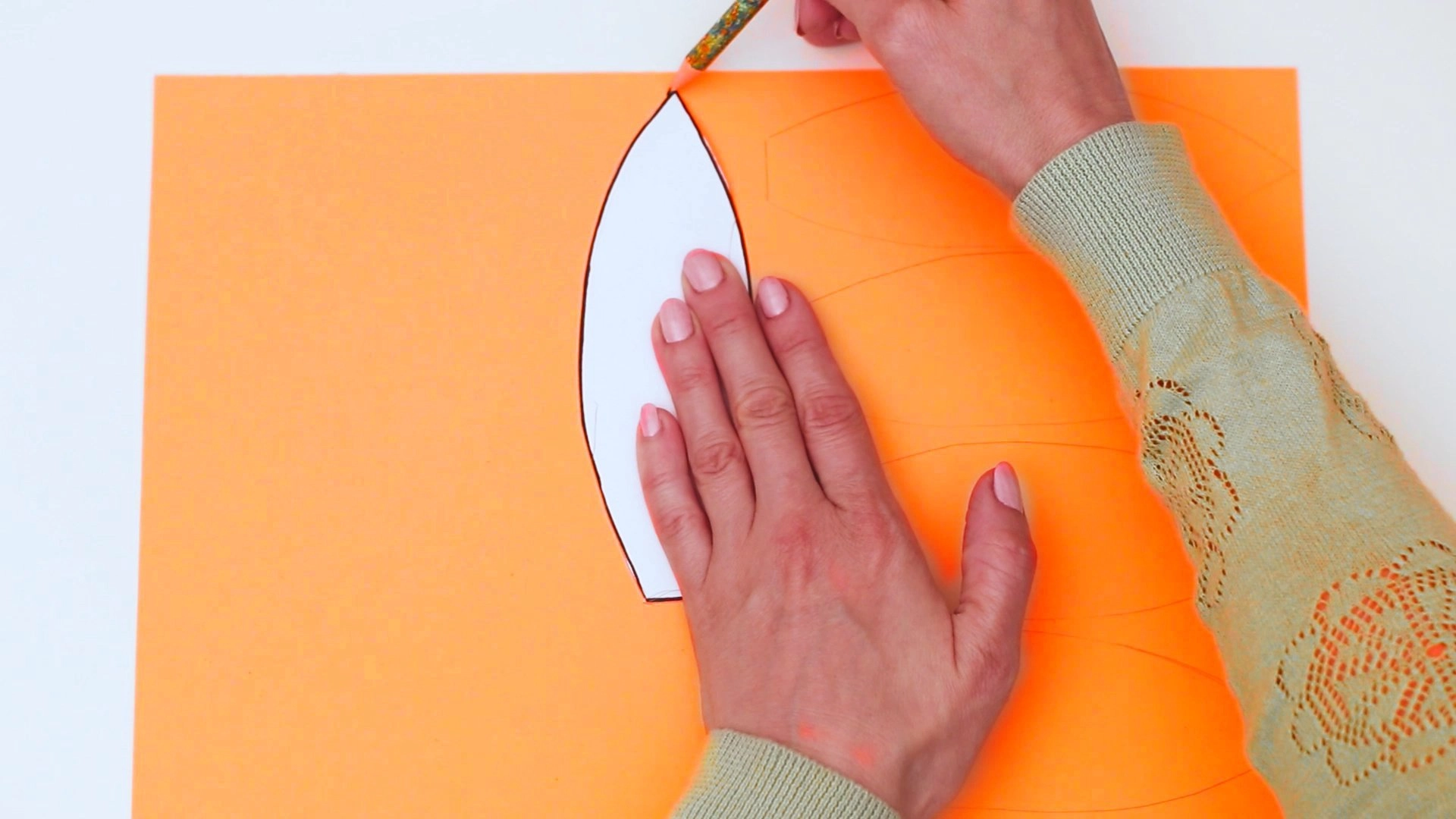 After you have printed your pumpkin craft template, cut the shapes out and trace the petal shape and the circle on orange paper. Then trace the smaller leaf shape on green paper.
A total of 6 petals, 1 circle and 2 leaves are required.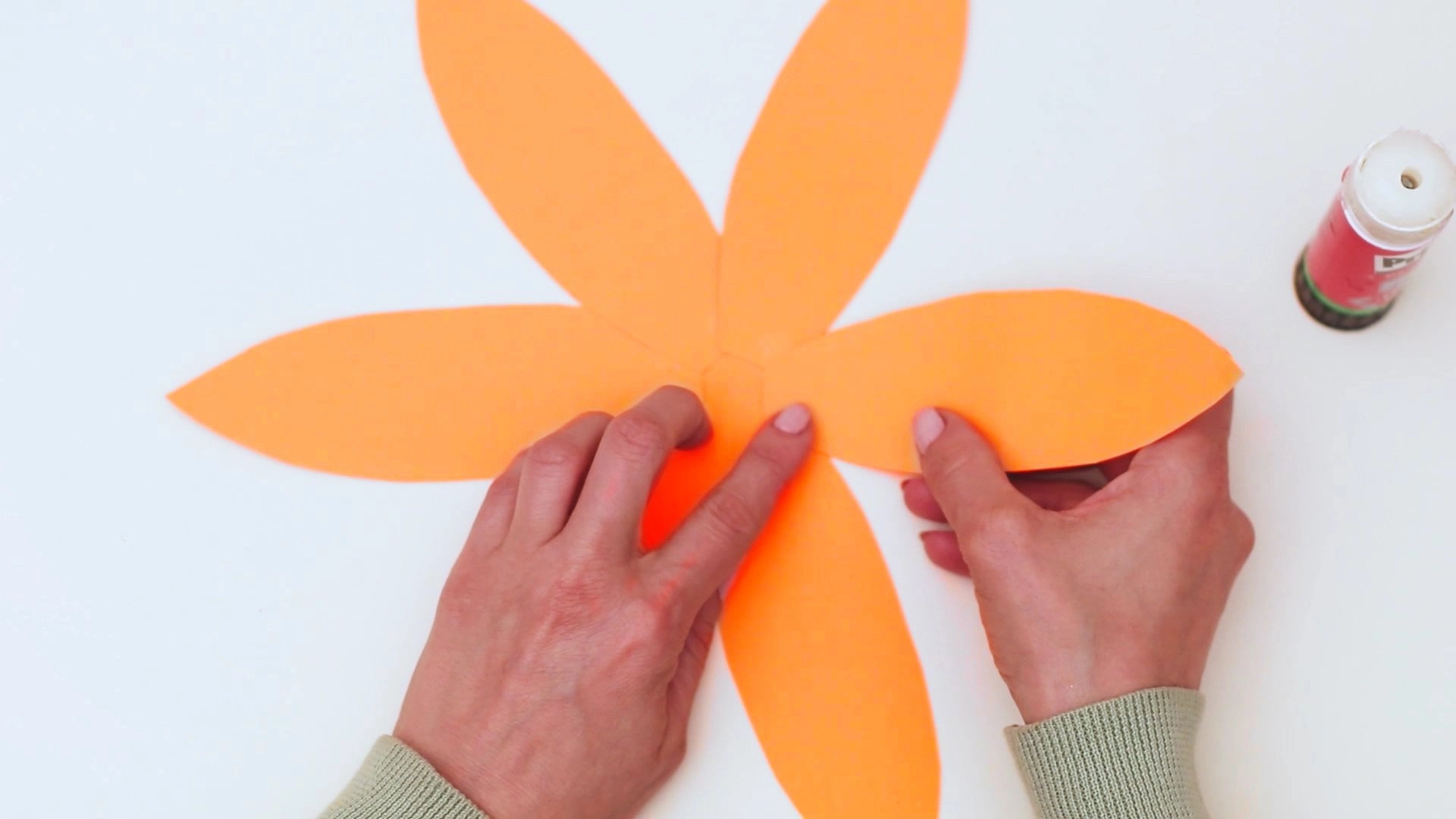 Then start gluing piecing the petals together around in a circle. They should start to form a flower like shape.
Next, glue the tips of the petals together to form your pumpkin craft.
Tuck the last one inside and secure it with glue.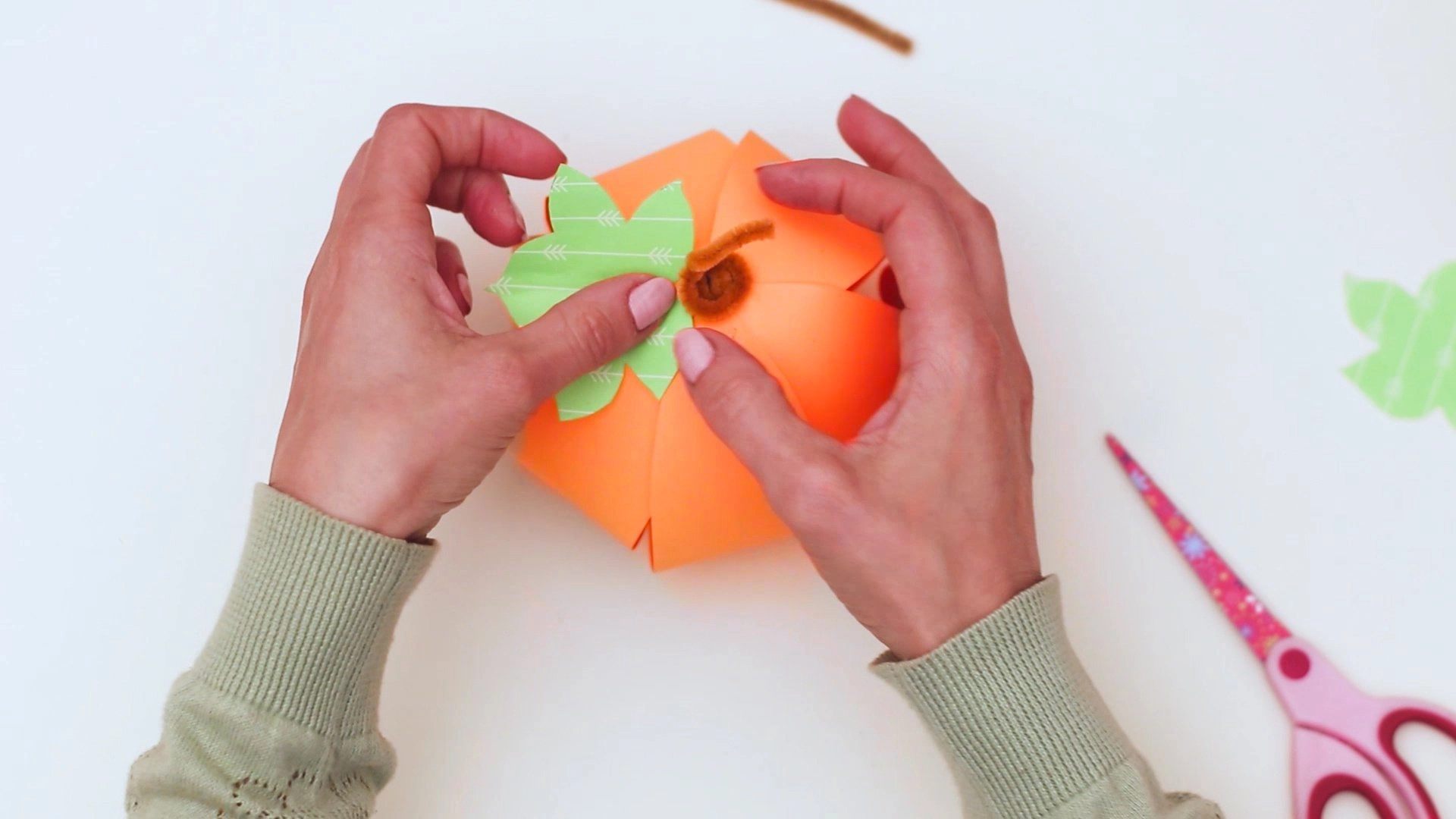 To finish it off, glue on your leaves. You can also cut a thin strip of brown paper or brown pipe cleaner to make a stem.
This what it should look like when it is done.
How did yours come out?
Once you are finished, display your paper pumpkin craft proudly as a beautiful work of art!
Free Printable Pumpkin Craft Template: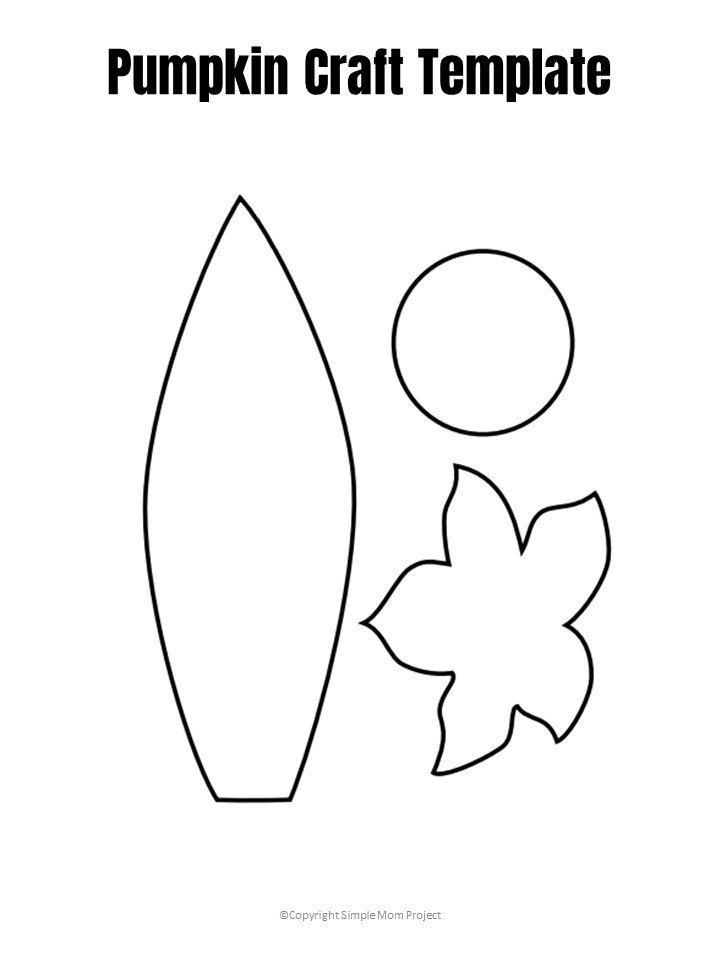 There are many ways to incorporate this kindergarten paper pumpkin craft into your lesson plan, family bonding activities, or daycare fun! I hope that you'll use this free template to encourage a love of learning and fun with your toddlers today.
When you have finished, be sure to share your creation on Simple Mom Project's Facebook Page and follow me on Pinterest!

Kaitlen D.
More Fun Fall Crafts for Kids: