Winter is finally here! As the temperature drops, we spend most of the time inside our humble home keeping ourselves warm by the fireplace.
If you're looking for a simple winter activity that can involve the entire family, you came to the right place! It is not Olaf, but you can still build a snowman through this free printable template.
The simple printable snowman craft project is great for all ages!
Need more crafty fun? Check out our other snowman craft and our snowflake templates. They are perfect for those days when staying indoors is the only thing your family can do!
Your children have the opportunity to improve their color recognition by giving these printable snowmen to color and work on their scissor skills when they cut out snowman template printable.
Using our easy printable snowman template, and following our tutorial, you and your child can create different kindergarten snowman art and craft.
This adorable snowman is perfect for decorating your home to welcome the cold season and a wonderful greeting card to gift someone with.
So go ahead and print this fantastic snowman template printable, follow along with the step-by-step instructions and have fun creating your own snowman!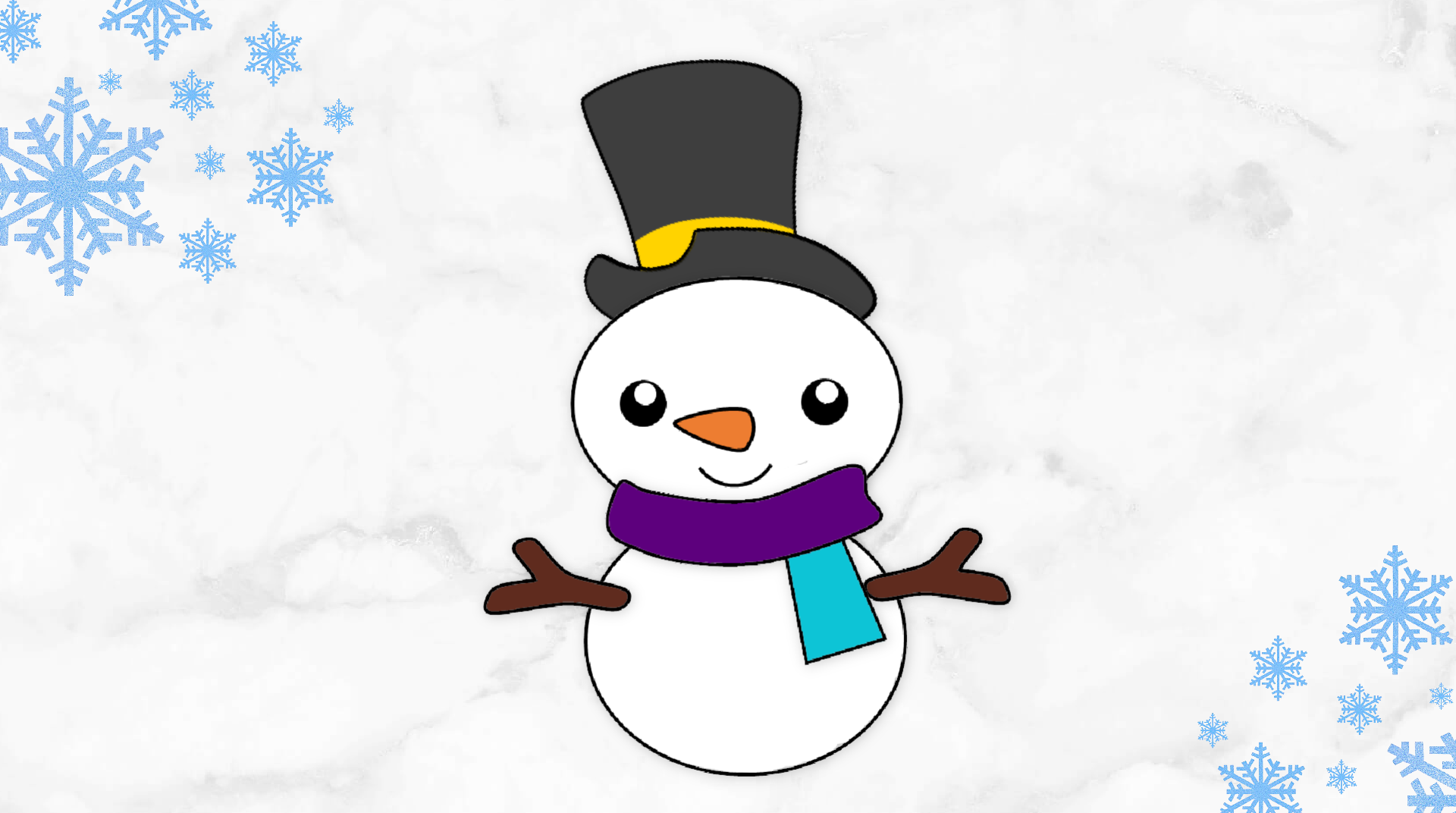 *By the way, this post may contain affiliate links which means I may receive a small commission at no additional cost to you if an item is purchase through that link. For more information, click here.*
Free Printable Snowman Craft with Snowman Template
Ideas for Easy Preschool Paper Snowman Craft
We came up with these cool ideas on how to include this large printable snowman pattern template in your daily life with kids.
1. Snowman Stories Children's Books
This paper preschool snowman color and cut out procedure is easy, fun, and an excellent winter activity for the whole family to enjoy.
If your little one is a huge fan of Frozen and Olaf, it's best to pair it with one of these snowman children's books.
Oh be sure to check out these cute snowman pajamas for the hole family!
Top them off with a cute pair of socks and you have the perfect ensemble for a snowman story night.  The whole family will have so much fun!
2. Easy Paper Roll Snowman Craft
Creating easy crafts are my children's way to kill the boredom and we thought it would be fun to make a snowman handcraft out of inexpensive materials, like toilet paper rolls!
This one is a blast!
Especially for snowy days and when your find yourself in a little pinch, not sure what to do with your kiddos while they are home.
You can also do this when you have guests come over. Just be sure to tell them to bring an extra toilet paper roll for themselves. 
First, cover the recycled toilet paper roll with white construction paper.
Then, instead of gluing the snowman template together, glue the template to your toilet paper roll.
Top it off with cotton balls glued all around the back of the snowman. 
This is a great winter snowman activity and your kids will love making their own frosty friend. It is easy peasy!
You can even the earmuffs by bending a pipe cleaner and glue it over the top of the tube.
Glue two small pom pom on each side of the pipe cleaner and your paper roll snowman handcraft is done!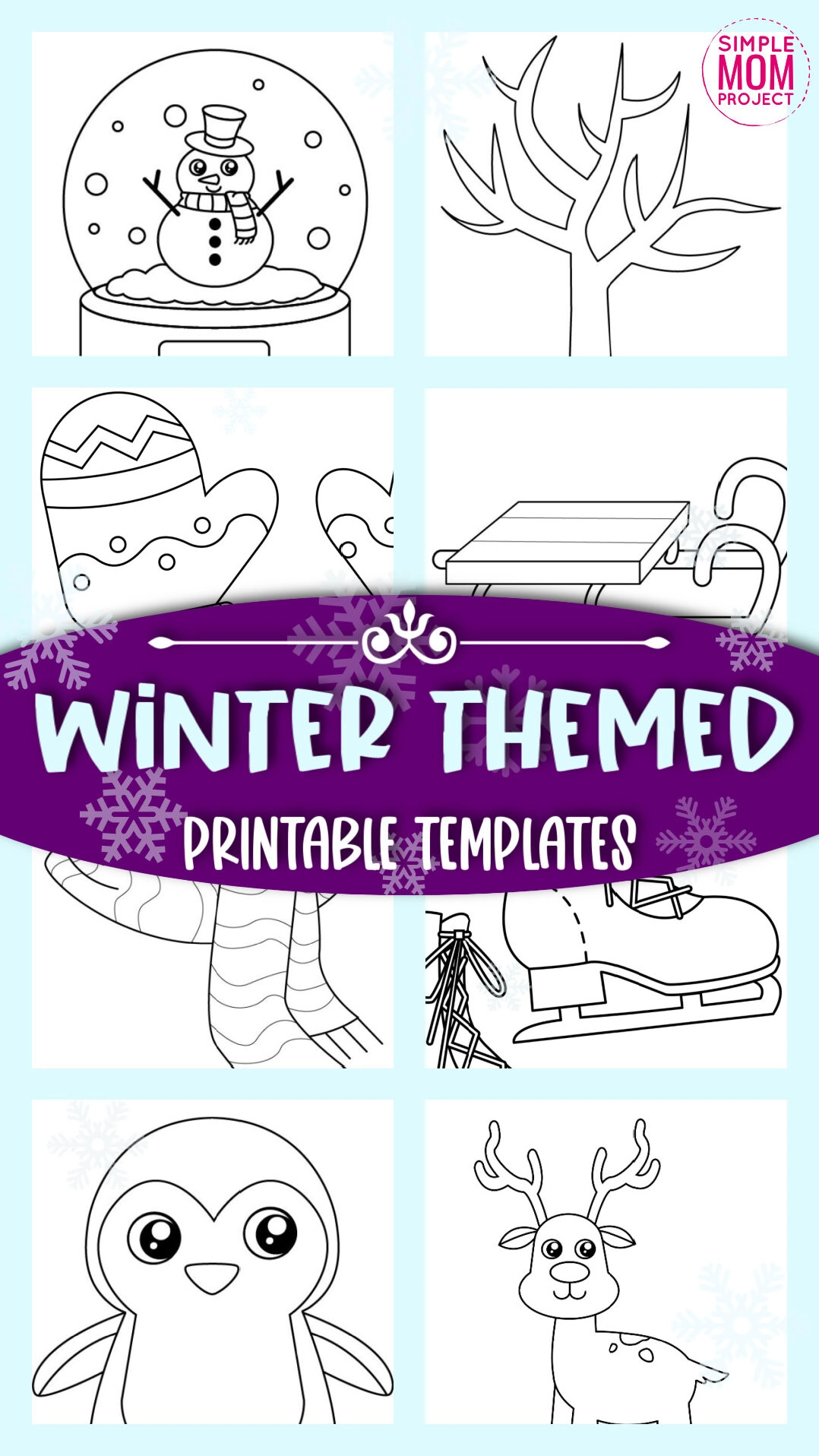 3. DIY Paper Plate Snowman Craft
This paper plate snowman craft is made with household supplies you probably already have at home.
Staple the small paper plate onto the large paper plate.
Cut the winter hat out from colored paper and triangle nose from orange paper.
Glue it all together onto the small paper plate.
Using a black sharpie, draw a smile and glue on the googly eyes for a goofy look!
Wrap the ribbon around the two paper plates and tie it to make a scarf.
Finished it off by gluing colorful buttons onto the large paper plate.
If you really heart crafty things, you could even make a pom-pom snowman by turning this into a cotton ball snowman craft simply by gluing some cotton balls to him!
Or if you are like us and love puffy paint, we will be using these on our next crafts. 
4. Cool Winter Decorations
We love decorating the home for each season and this cut out snowman template printable will be an excellent way to showcase your children's creativity.
Using our easy snowman craft, you can make a cute garland to hang in the living room.
Punch hole on top corner of each finished snowman printable craft and string a piece of yarn through it.
You can put on mini led lights for your snowman handcraft to stand out.
We hope you enjoyed these awesome ideas in maximizing the use of simple snowman craft for kids. We are happy to be part of your winter break activities!
How to Make This Snowman Craft
Snowman Craft Materials Needed:
Printable Snowman Template (FOUND AT THE BOTTOM)
Snowman Craft Instructions
Click download and print out your little one's desired free printable jolly snowman craft template. Gather up all the classic craft supplies and let's build a snowman printable craft!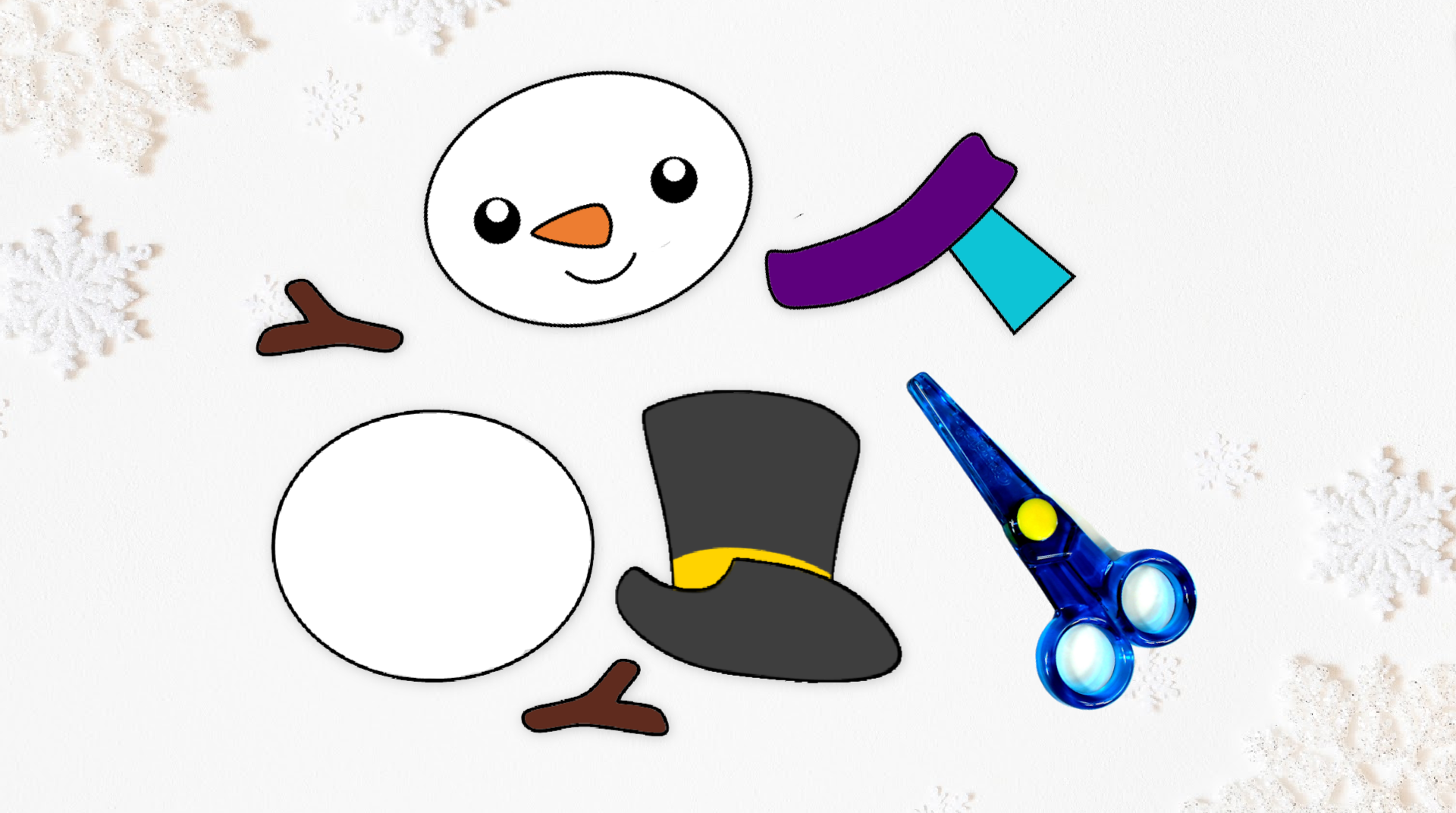 Cut out the simple snowman craft for kids into individual sections. Next, it's time to start gluing all the snowman cut out into its right formation.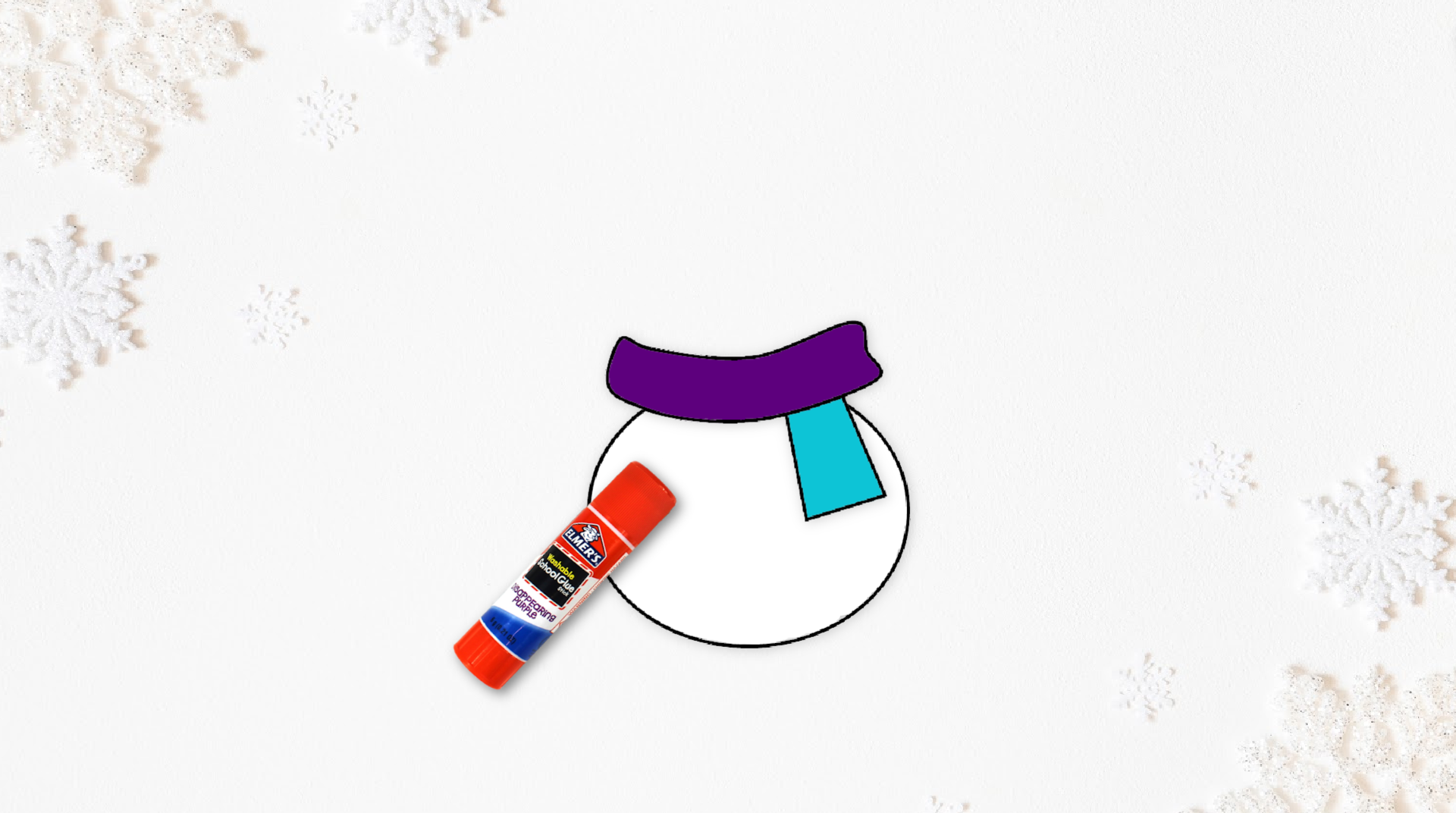 Next, glue on his cute little snowman head on.
Then, glue on the stick arms.
Then, glue on his stick arms.
Finally, glue on his classic top hat and your snowman craft is complete!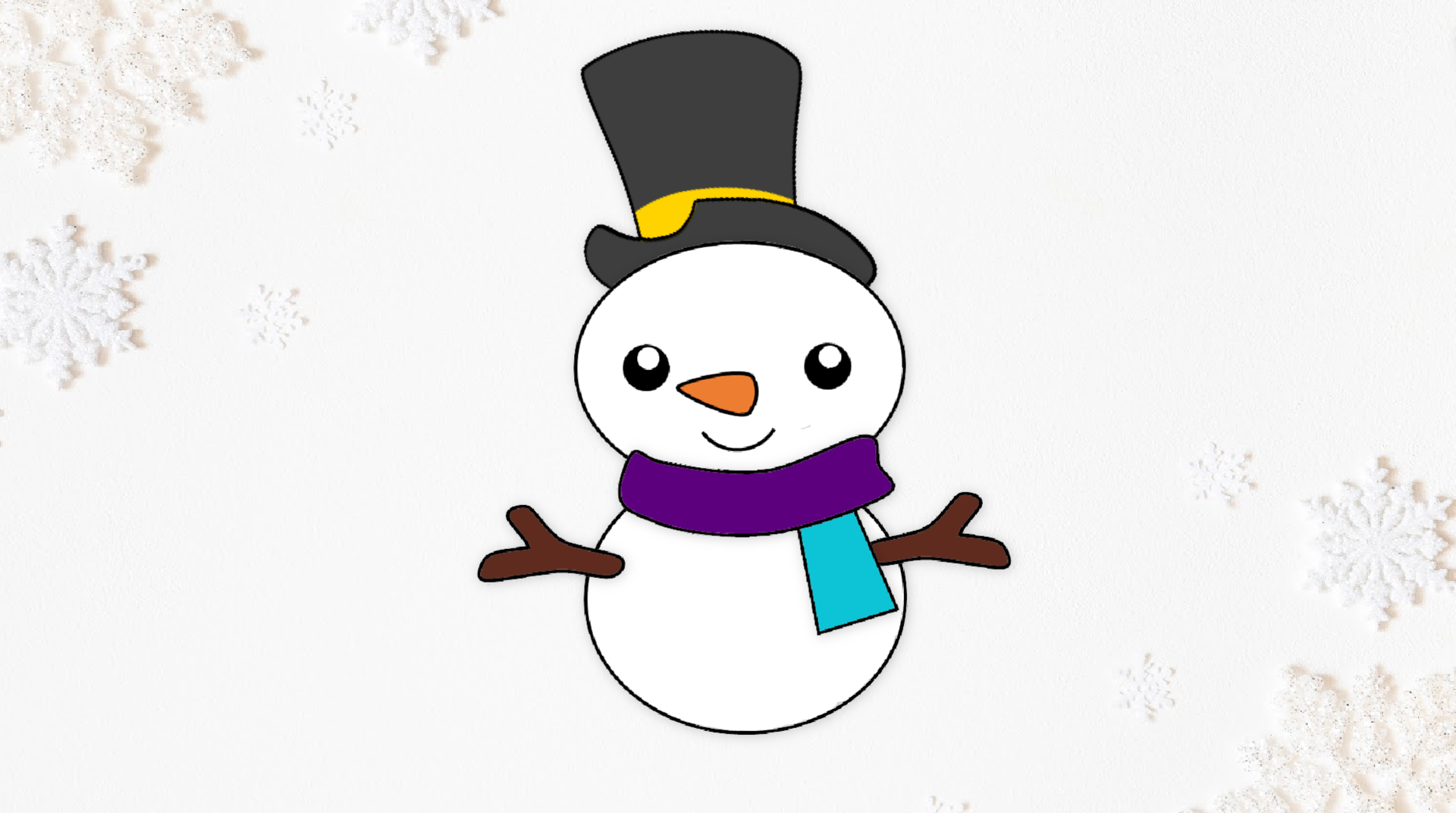 How easy was that and the perfect December toddler crafts activity during the cold season!
More Options to Use This Snowman Craft:
You can print the blank version and trace the cut outs on card stock paper for a sturdier Snowman craft. This option is good for older kids as it is more in depth. Use the below options if you have smaller kids.
Print the color version for a simple and easy Snowman craft or,
To print your Snowman template, turn the printer on, click on either the color version or black and white then click print.
Stay productive during the winter break by making these two versions of simple snowman printables for toddlers, preschools and kindergartens. We have the black and white snowman images and the colored snowman printable if they want to proceed in cut and paste.
When your kids have finished Frosty activity, be sure to share their creation on Simple Mom Project's Facebook Page and follow me on Pinterest for more awesome and fun crafts!
Kaitlen D.
More Fun Winter Break Crafts