It is not Olaf, but you can still build-a-snowman. Get your printer ready because it is about to get cold! Whether you have a kindergartner or preschooler, this creative and simple snowman craft is sure to keep them busy during these colder months.
We are so excited to share today's craft, we are making a super cute and super simple, printable Snowman Craft!
The FREE snowman templates make this cute snowman craft especially easy for all kids. He makes the perfect snowman coloring page activity.
So go ahead and print your absolutely FREE snowman template, follow along with the step-by-step instructions and have fun!
Let's get crafting!
Do you want to build a snowman? This adorable printable snowman craft with free template will let you build a snowman without snow!
While many people experience snow during the winter season, for others who can't enjoy building a real snowman you can use my build a snowman printable.
This paper preschool craft for kids is easy, fun, and an excellent winter craft for the whole family to enjoy. Arts and crafts are an excellent project to strengthen your family bond and start having fun together during the winter break.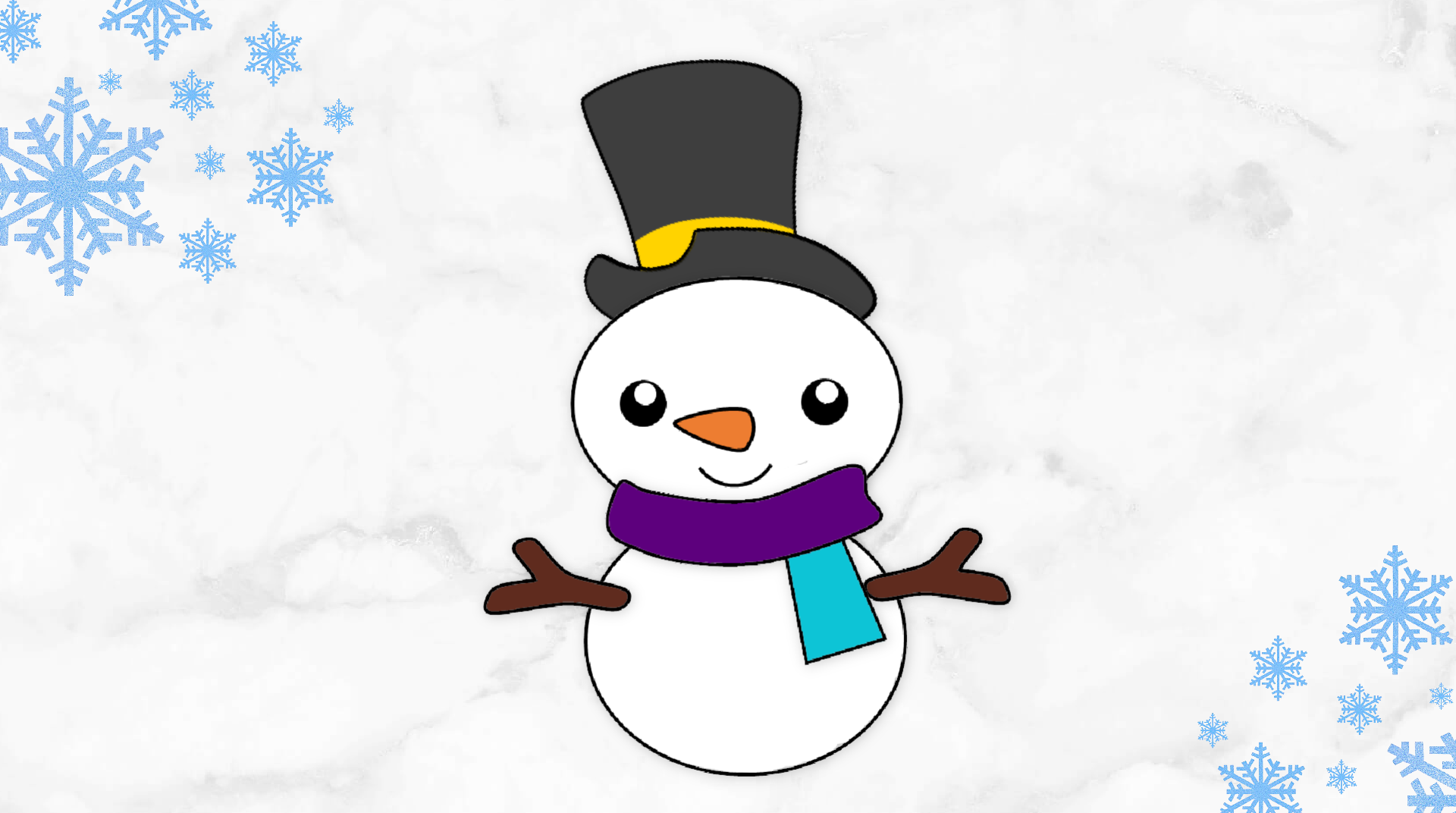 *By the way, this post may contain affiliate links which means I may receive a small commission at no additional cost to you if an item is purchase through that link. For more information, click here.*
Printable Snowman Craft with FREE Template
Ways to Use Printable Snowman Crafts
There are many ways you can incorporate this printable snowman craft into your kids' daily life. Below are just a few of my ideas to help you come up with creative ways to build a snowman craft together.
1. Winter Decorations
I love decorating the home for each season and this build a snowman printable will be an excellent way to showcase your kids' creativity. Using my free printable snowman crafts template you'll download, print, and cut out the snowman template.
Have your kids put their snowman together and write their name on the back along with the year. Hang the snowman crafts all over your house for a unique winter decoration idea this year.
2. Classroom Craft Activities
It's difficult to keep your students attention during the winter season. That's why I suggest you use this build a snowman printable as part of your classroom craft activities.
Download and print one snowman craft template for each student. Provide your students with a pair of scissors and glue to let them build a snowman together.
Now that I've shared some ways to use this printable snowman craft with free template, it's time for you to download the build a snowman printable and get ready to have hours of fun with your kids during the winter break.
How to Make This Snowman Craft
Snowman Craft Materials Needed:
Printable Snowman Template (FOUND AT THE BOTTOM)
First, gather up all of your supplies and print your desired Snowman Craft Template.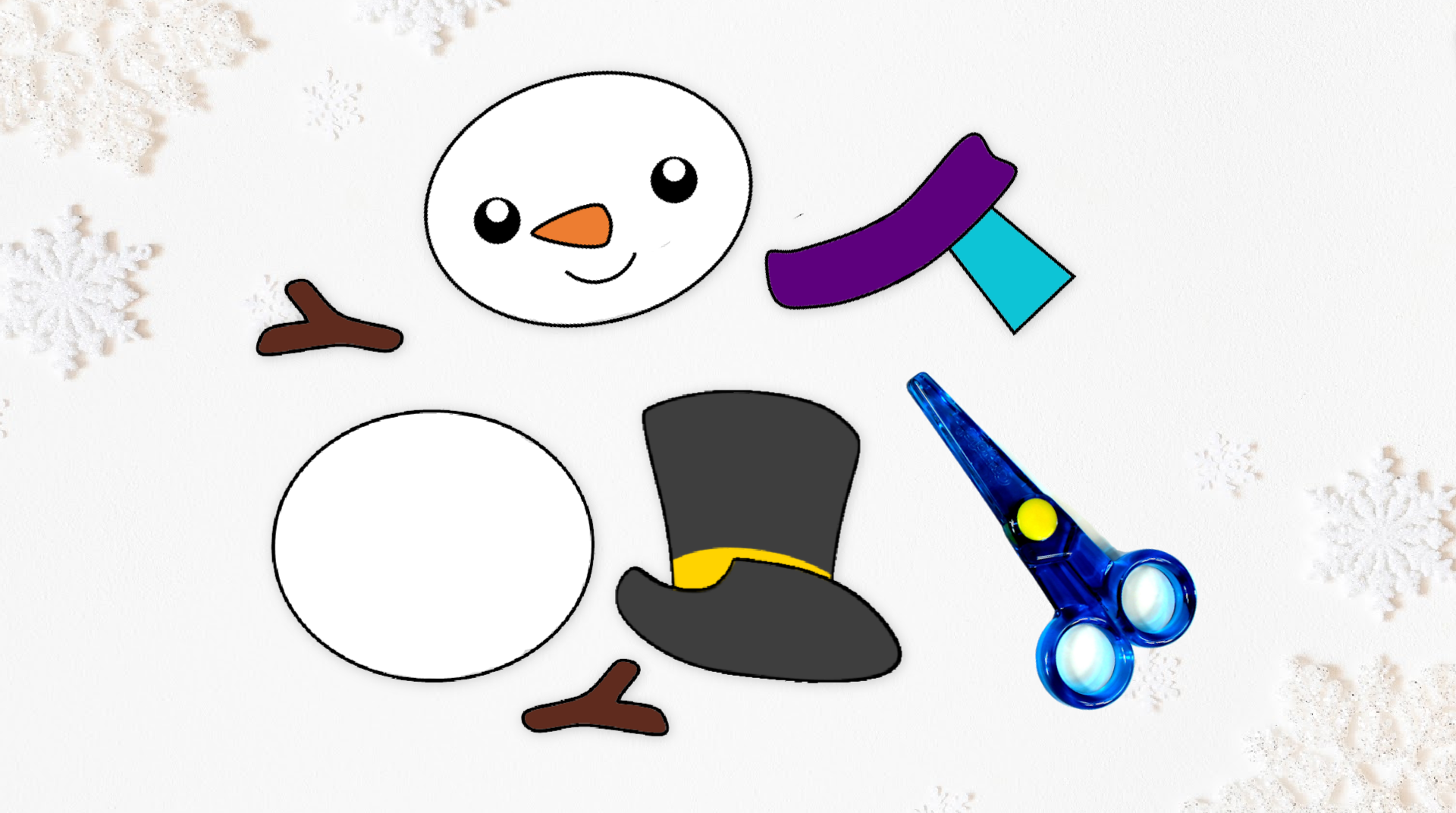 Then cut out all of the shapes of your paper snowman craft.
Once all of the shapes of your snowman are cut out, it is time to start gluing everything together.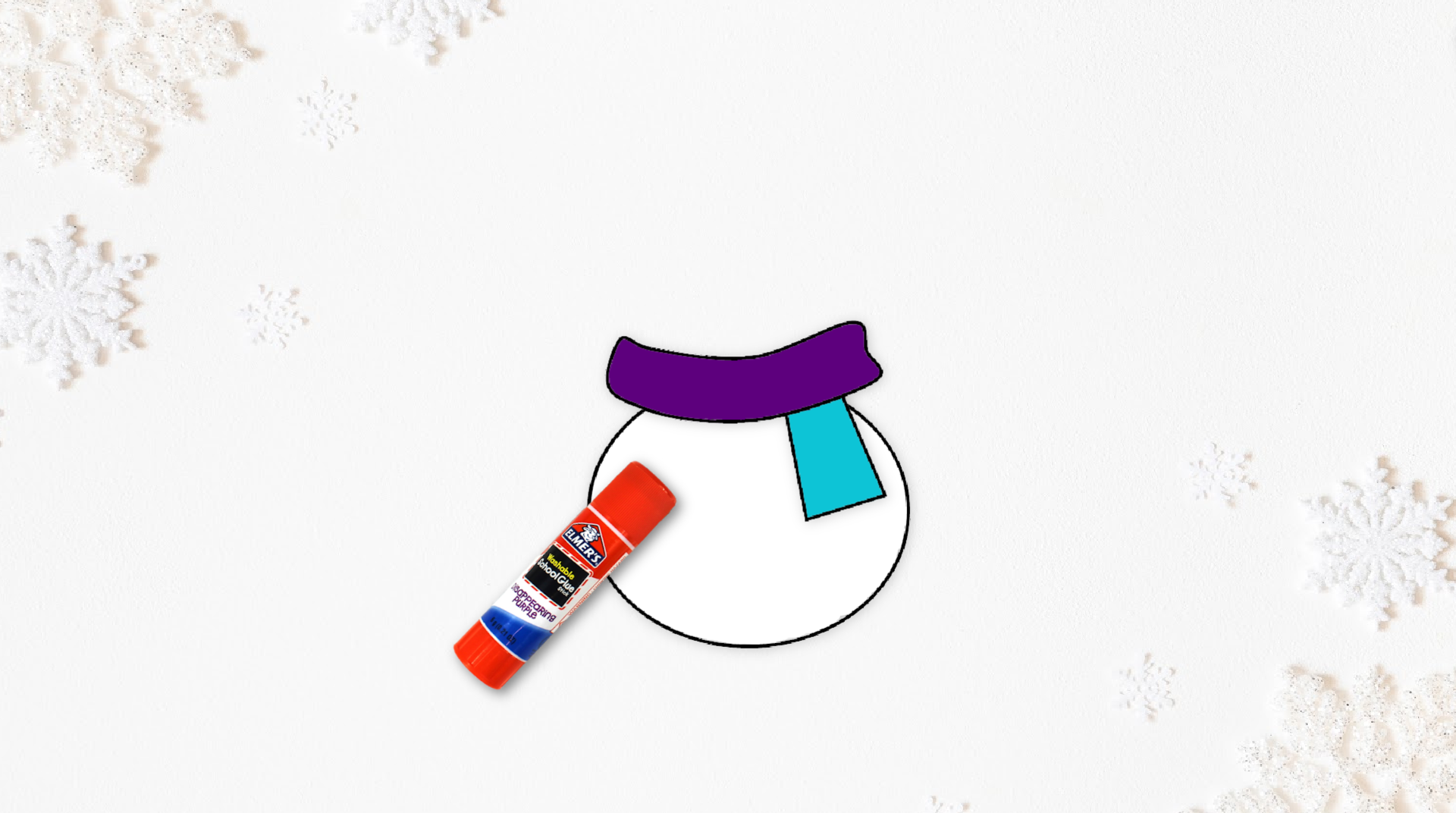 First, glue on the scarf on to his body.
Next, glue on his cute little snowman head on
Then, glue on his stick arms.
Finally, glue on his classic top hat and he is complete! How easy was that and the perfect activity for the classroom in your winter party.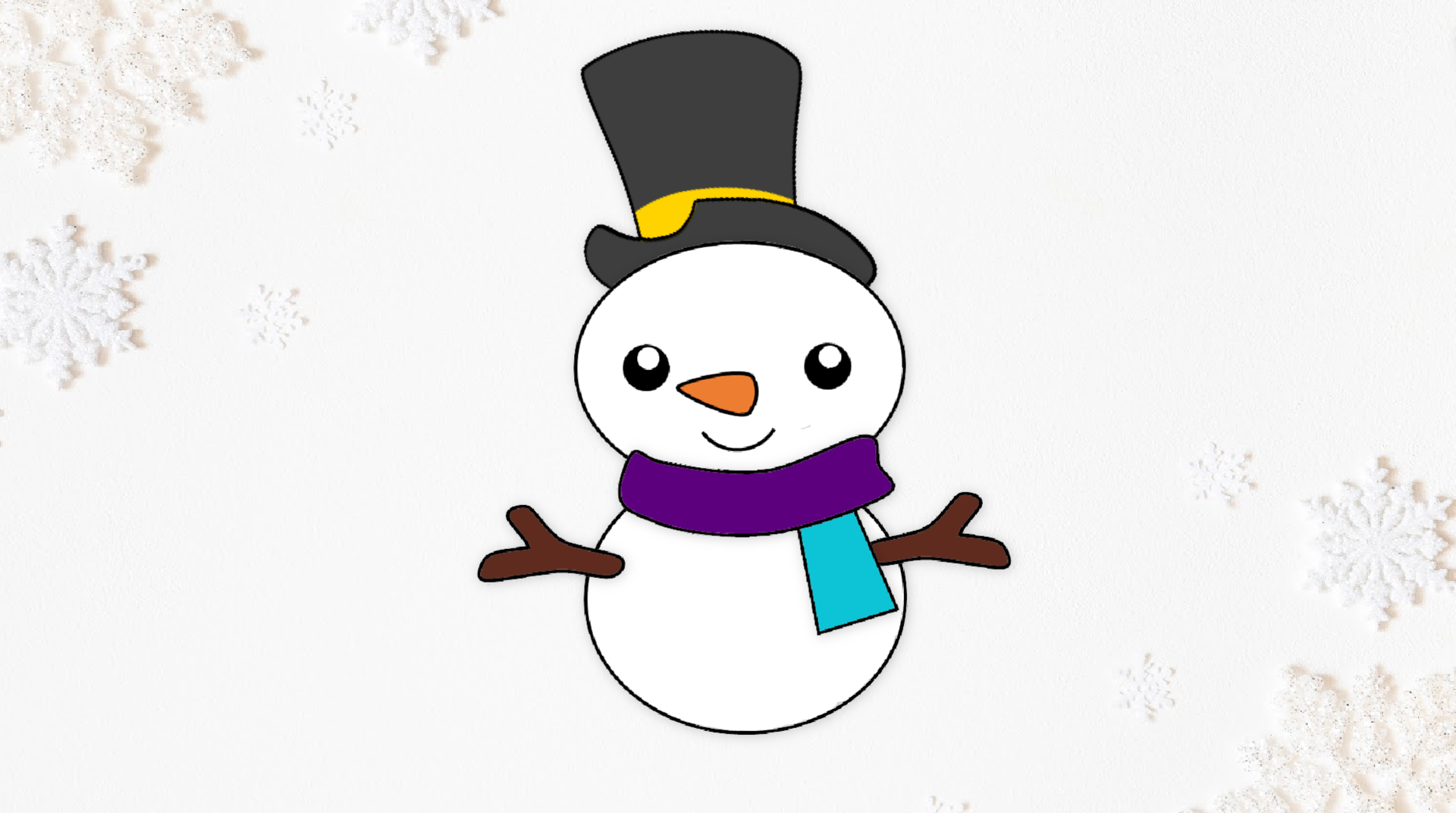 More Options to Use This Snowman Craft:
You can print the blank version and trace the cut outs on card stock paper for a sturdier Snowman craft. This option is good for older kids as it is more in depth. Use the below options if you have smaller kids.
Print the color version for a simple and easy Snowman craft or,
Print the blank version and use it as a coloring sheet activity and then glue the pieces together.
To print your Snowman template, turn the printer on, click on either the color version or black and white then click print.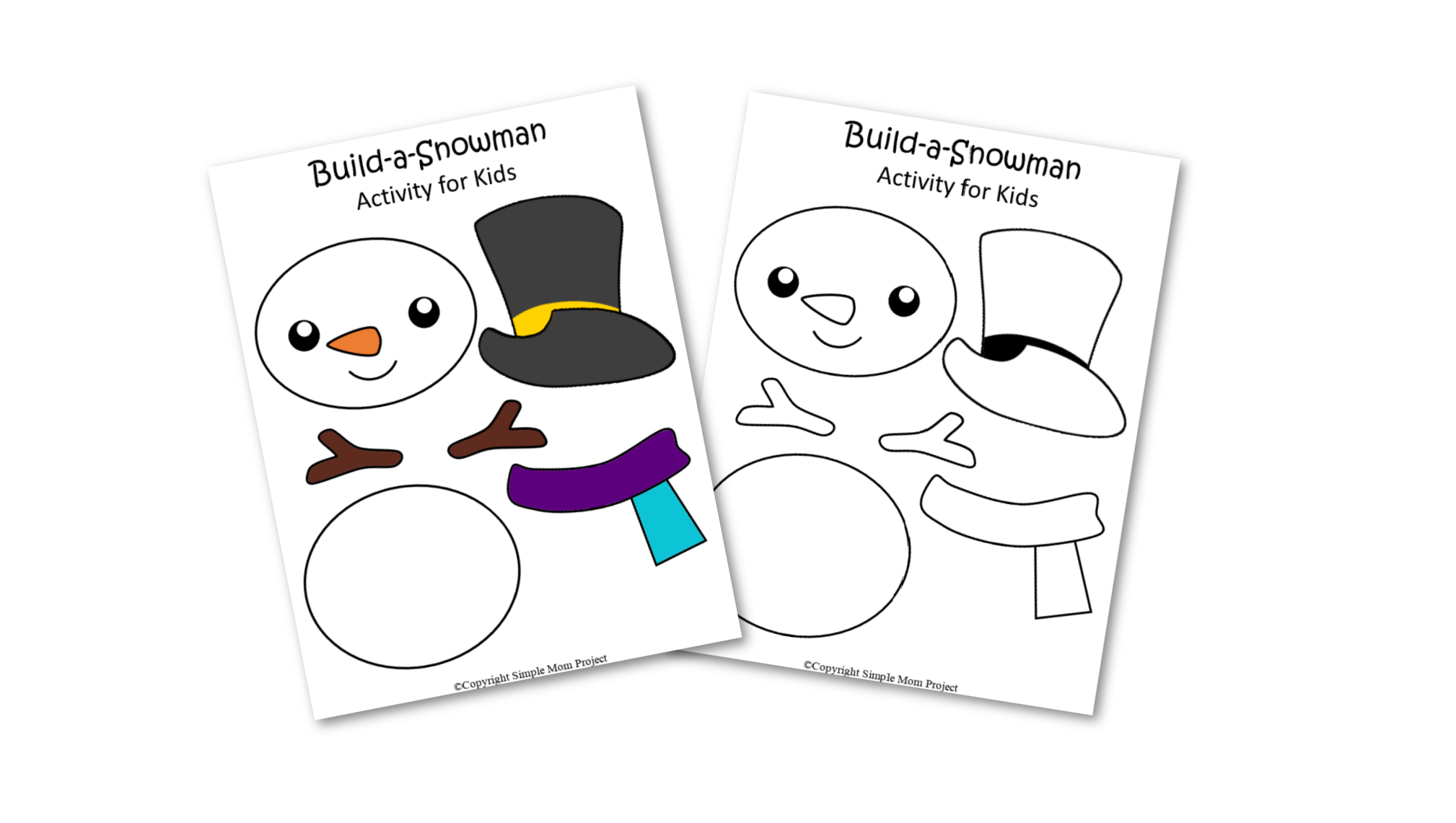 My daughter especially loved doing our black and white version too because she was able color her Snowman cut out whatever color she wanted. I helped her with the cutting, but she did everything else by herself.
When your kids have finished Frosty activity, be sure to share their creation on Simple Mom Project's Facebook Page and follow me on Pinterest for more awesome and fun crafts!
Kaitlen D.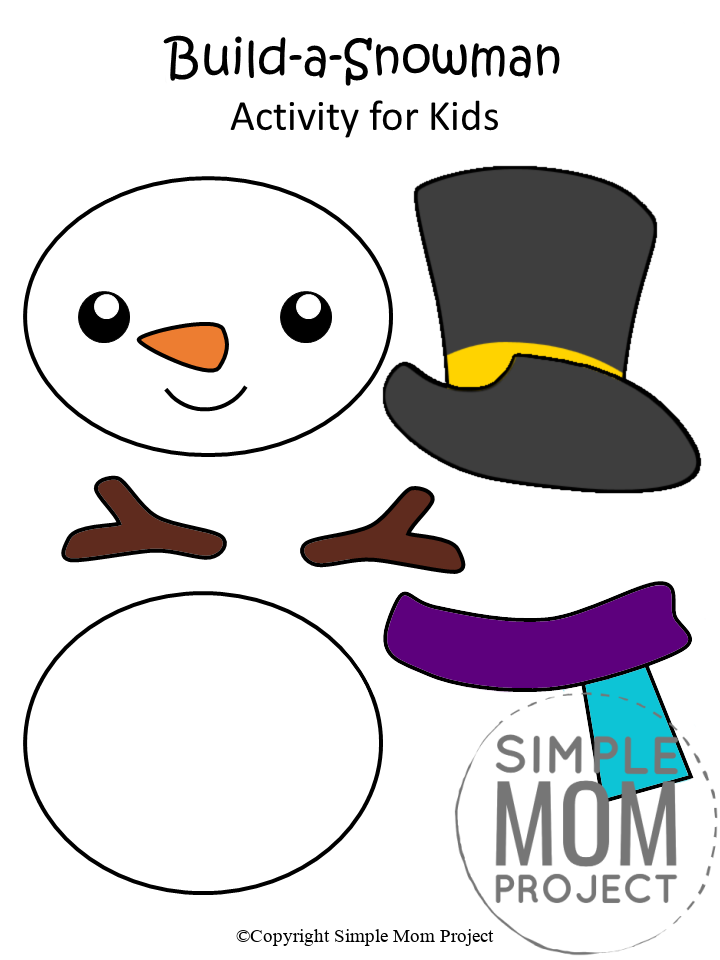 More Fun Winter Break Crafts