While it never gets cold enough here for us to see real snowflakes, my daughter sure does dream about them. I have to do whatever I can to give her that dream. While it's not beautiful, chilly crystals, these snowflake templates come in a close second.
These free snowflake templates are the perfect way to give kids hours of creative fun during the winter season. For those who live in locations that don't snow, like us, these printable snowflake templates will give your kids some snow this winter season.
Surely my free printable small snowflake templates won't glitter in the sun like real snowflakes nor be cold to the touch like a Frozen snowflake, but they'll surely give your kids a way to have some snow without the cold, messy part of snowstorms.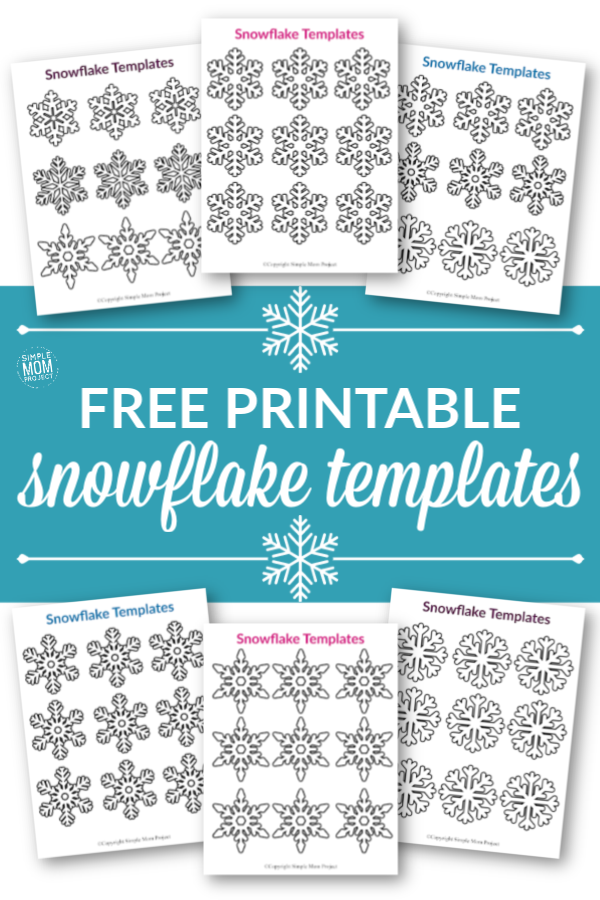 8 Free Printable Small Snowflake Templates
Ways to Use Snowflake Templates
1. Snowflake Garland
You can use these printable snowflake templates for snowflake garland. All you have to do is download the free printable, and cut out the snowflakes into individual small snowflakes.
Using a hole puncher, you'll place one hole into each of the snowflakes and string them onto twine for a festive snowflake garland home décor item.
2. Homemade Christmas Cards
You can combine these easy snowflake templates with my Christmas coloring pages to create a beautiful homemade Christmas card.
Another option is to gather all of my free printable Christmas coloring pages and templates so that your kids can create a magical holiday storybook card for family and friends.
Have your kids cut and color each of the Christmas templates and staple them together to create a magical holiday homemade Christmas card storybook.
3. Winter Coloring Pages
You must have some winter coloring pages on hand during the holiday break to keep your entire family busy. Coloring pages are an excellent activity for parents and kids to enjoy together.
Using my free easy snowflake templates printable as part of your winter coloring pages printable sheets will help give your family more to color than just Christmas coloring pages. It's fun to have a variety of winter coloring pages to enjoy when you're stuck at home.
4. Frozen Theme Birthday Decorations
You can use my free printable small snowflake templates all year round when you opt to use them as part of your Frozen theme birthday party decoration plans.
Download and print the snowflake templates, cut out each snowflake, and hang them on the wall in the birthday party area.
This will give your little one a fabulous Frozen birthday party event. Consider adding glitter to the snowflakes for an added shine effect for the birthday party décor theme.
5. Decorate-The-Snowflake Classroom Activity
Lastly, you can use these free printable large snowflake templates as part of your classroom winter activities. Keeping the kids busy in the classroom during the winter months can be rather difficult.
They're getting excited for the holiday break and Christmas time but you can use my decorate-the-snowflake classroom activity as a way to keep your students' hands and minds busy leading up to holiday break.
Printable Snowflake Templates
Print one or all of these easy snowflake stencils by clicking the link below your favorite one.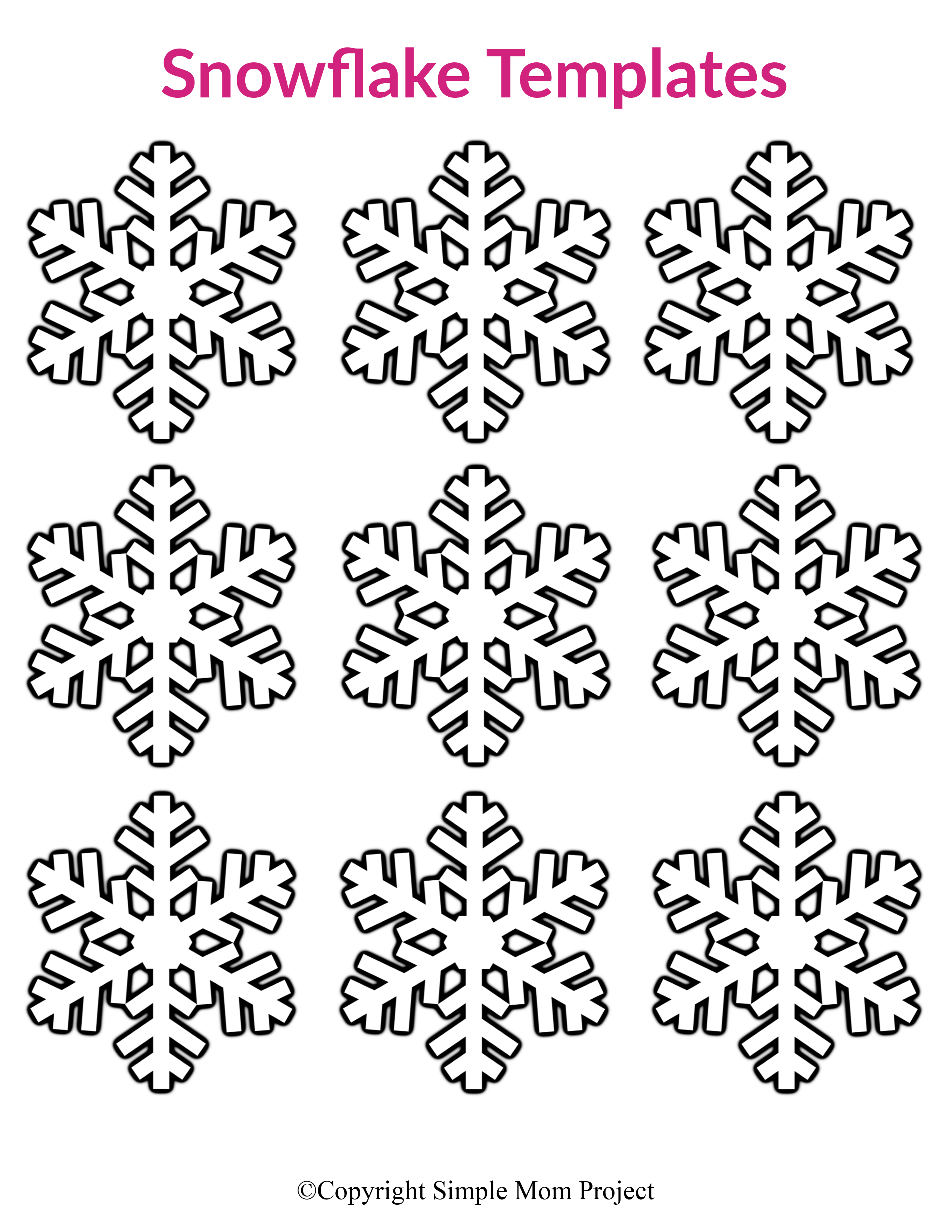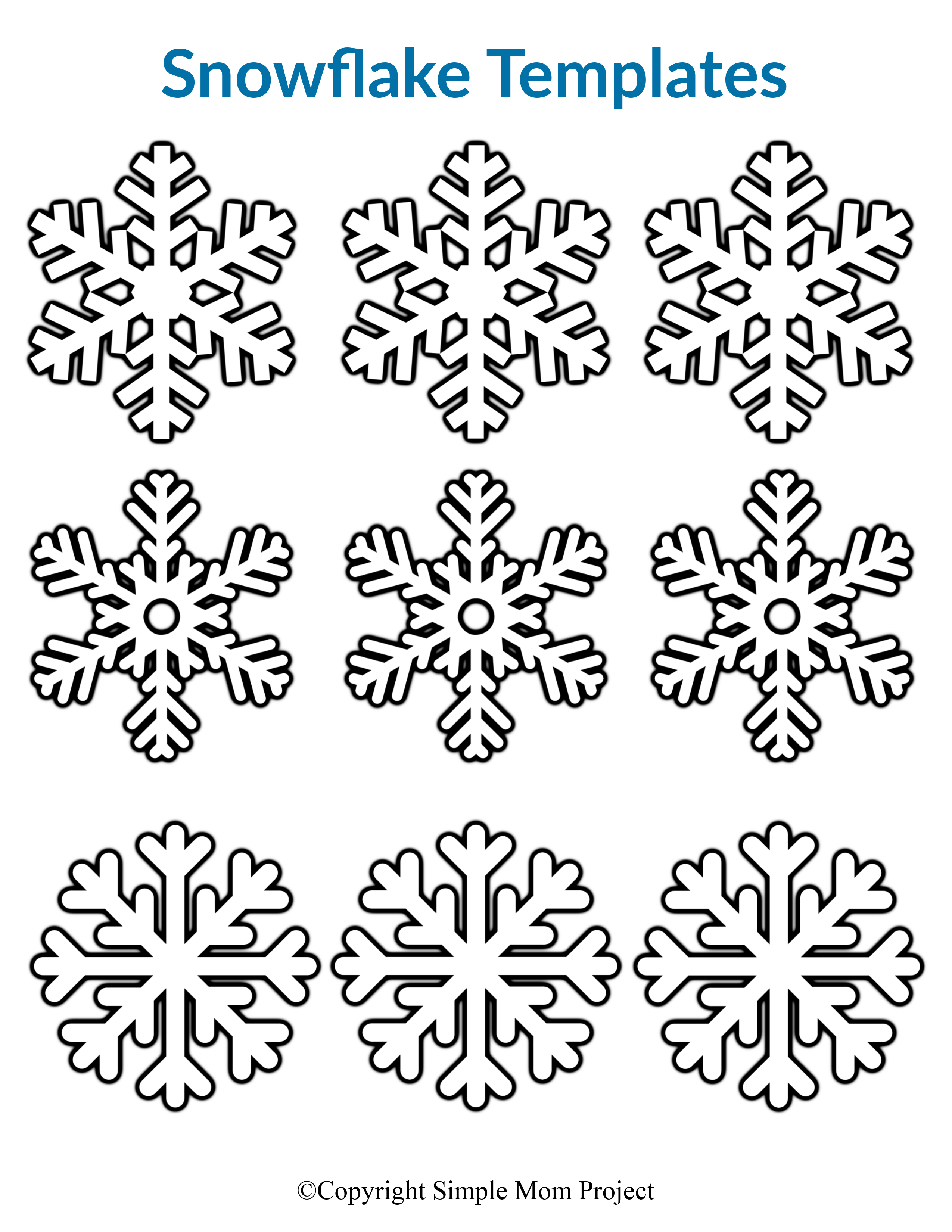 Be sure to share how you're using our free printable large snowflake templates on our Facebook page and follow us on Pinterest for more fun crafts for kids and templates for even more fun!

Kaitlen D.
More Awesome Printable Templates: