Worried about how to introduce your children to the 26 alphabet letters?
Do you think it will be difficult for them to learn each letter?
We have a variety of alphabet coloring pages that are ideal for kids to work on, so you don't have to worry anymore.
Start with this printable letter T coloring page, which includes fun activities appropriate for preschool and kindergarten children.
If your children appreciate arts and crafts, interactive games, and collecting learning materials, this printable letter T for tree coloring page is perfect for them.
They won't even realize they're learning the alphabet letters because they'll be having so much fun with the ideas on the printable letter T coloring page.
The alphabet letter T will help you get ready for a productive week.
While learning about an alphabet letter, children will have a great time engaging in simple but engaging activities.
Include this printable letter T coloring page in your lesson plans!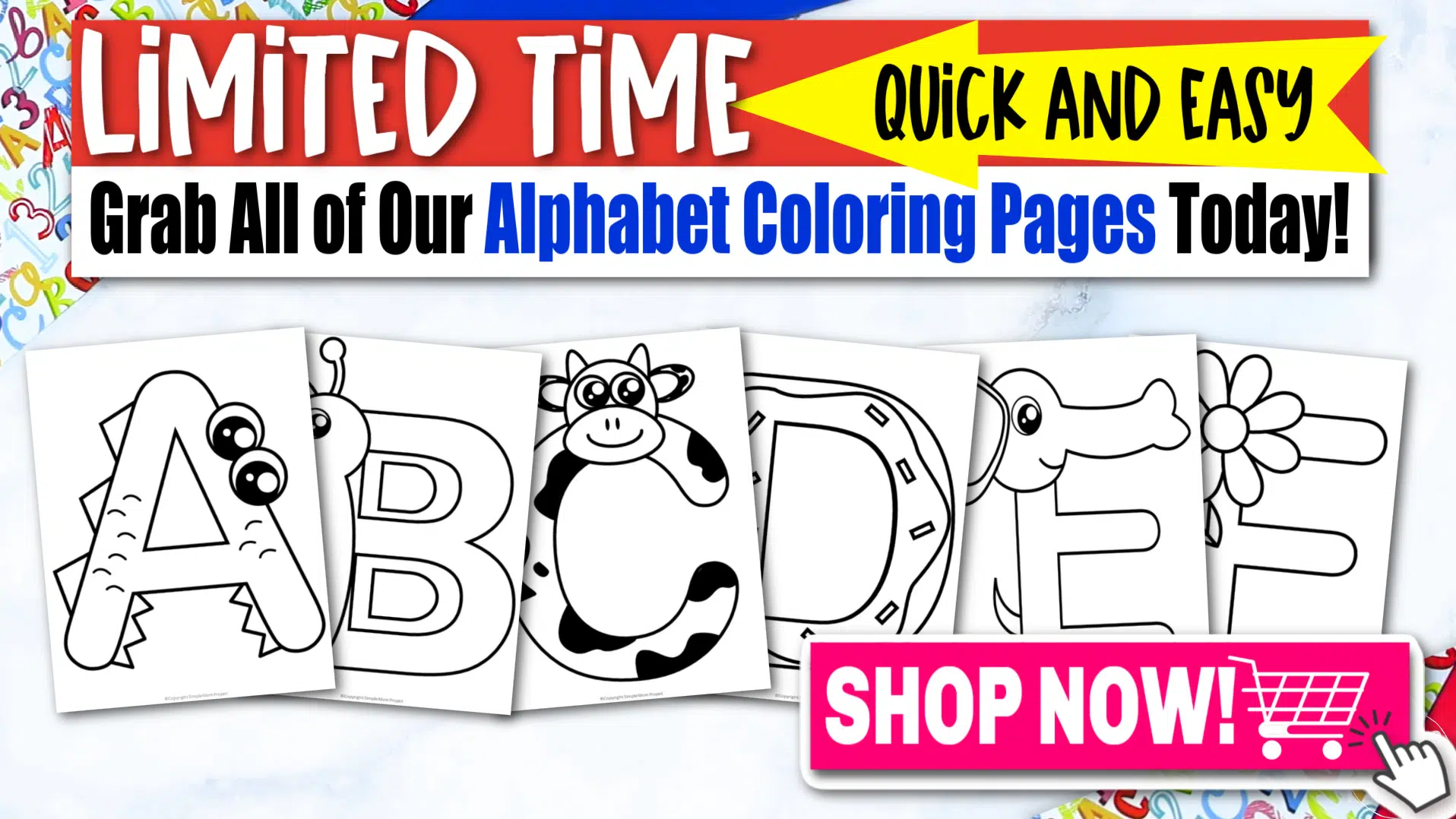 *By the way, this post may contain affiliate links which means I may receive a small commission at no additional cost to you if an item is purchase through that link. For more information, click here.*
Printable Letter T Coloring Page
Printable Letter T Coloring Page Materials Needed:
Printable Letter T Coloring Page (FOUND AT THE BOTTOM)
Make your child's finished letter T coloring page a forever memory by laminating it! We use this laminator and cannot express how much we love it! It is not only inexpensive, it is SO easy to use!
Your kids will love seeing how much you adore their art work when you laminate and display it for years to come!
Looking for more amazing alphabet fun? Check out our Letter S, F and L Coloring Pages.
Ideas for Printable Letter T Coloring Page
We would love to share some wonderful ideas for incorporating this printable letter T coloring page in your everyday routines.
These are the greatest ones we have and will surely be a hit with your children.
Scroll down for more ideas!
1. Terrific Letter T
We want to make learning the alphabets easier for you, so we created this printable letter T coloring page idea.
This week, we'll explore the letter T, and we'll collect additional words that start with the alphabet letter.
We may use this to organize our learning plans and choose what to use for our activities.
These letter T-related items can be used during circle time, reading time, and free play.
Having these educational materials available can help to set the tone for learning about alphabets.
Introduce the letter T by reading an informative book about trees or an interesting story about a teddy bear while cuddling a huge teddy bear plush toy.
Finish the day with a tree adventure activity toy once they have finished coloring the printable letter T coloring page.
Children will be surprised to discover that all of the items they are using are helping them in learning about the terrific letter T!
2. Family Tree
This printable letter T for tree coloring page idea is perfect not only for kids but also for the entire family.
We try to come up with ideas that the kids and the rest of the family can participate in.
This printable letter T coloring page idea is great for family bonding over the weekend.
Gather everyone and get working on this family tree craft!
Start by gathering pictures of the entire family.
Put them in order from oldest to youngest family member, one by one.
Attach the images to any paper you have on hand and draw tree branches around them. 
Give your kids the opportunity to participate in drawing a tree on the paper.
You can also glue crepe paper to the family tree to create the illusion of leaves if you have creative materials on hand.
After you've drawn and colored everything, you may add the family members' names.
Once completed, your family tree crafts are wonderful for framing and displaying with other keepsakes from the family.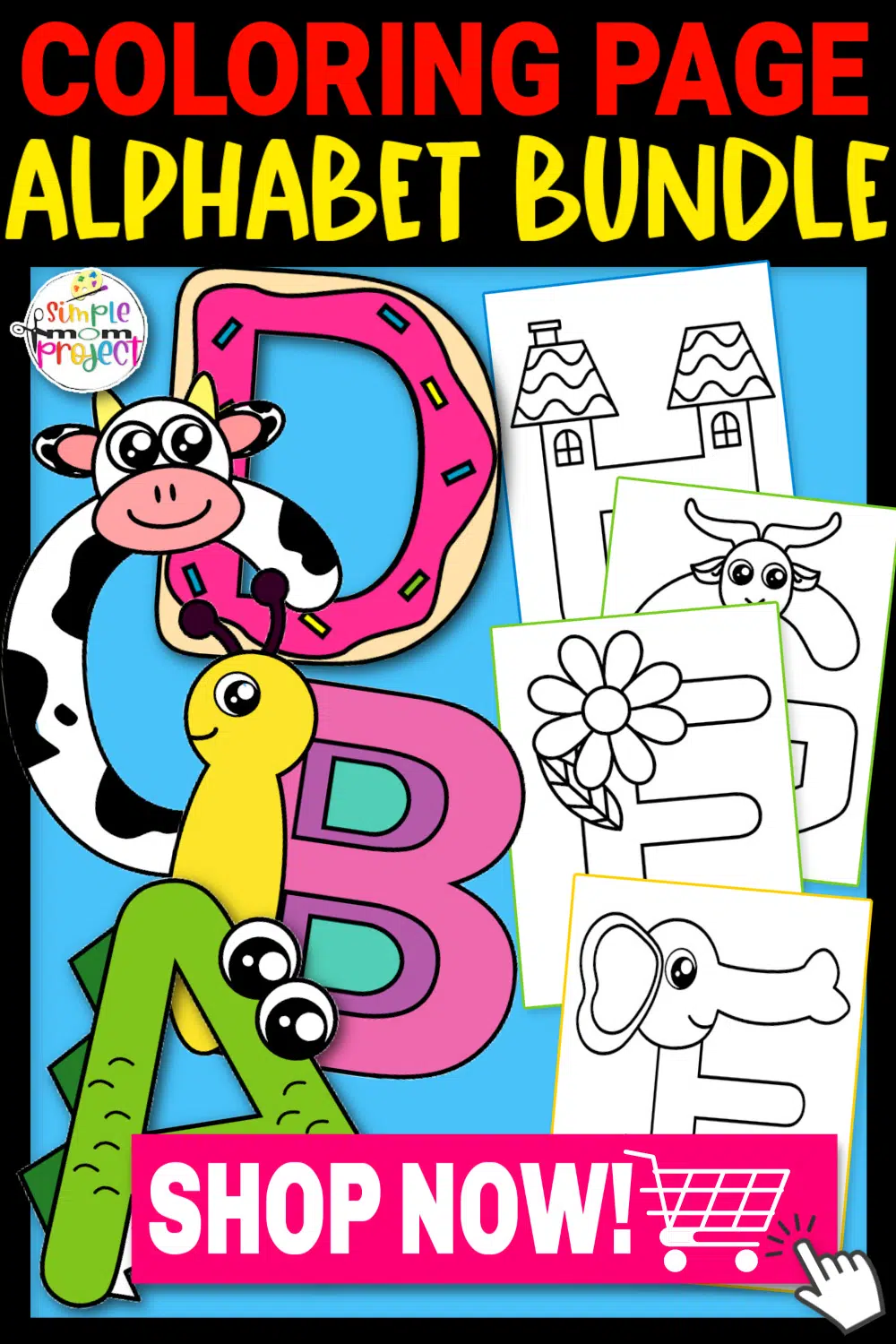 3. Handprint Tree Craft
Our ideas will always include arts and crafts.
We believe that exposing kids to art activities helps them grow in a variety of ways.
They can enhance their fine motor skills as well as their creative and artistic ability by using their small hand muscles to manipulate the materials.
This printable letter T coloring page idea is really simple to create and takes only basic materials!
All you need is brown and green paint, a brush, and paper!
Start by painting your children's fingers green for the leaves and their palms brown for the trunk.
They can use their other hand if they want to create more handprint tree crafts.
You can invite other family members to participate in this game and create trees of different sizes!
4. Letter of the Week: T
The kids will be more eager to learn about the alphabet if it is connected to an animal.
We're going to include a kid-favorite animal that starts with the letter T.
Include this printable tiger craft template in your routines after working on the printable letter T coloring page.
Don't miss the detailed instructions on how to make your own courageous but cute tiger craft.
Putting the pieces of the tiger together will be a lot of fun for kids!
Did you know that the tiger crafts you make can be reused as party decorations?
You may use these tiger crafts to create an invitation card, party banner, souvenir, and much more if you're organizing a jungle or safari-themed party in the future.
Or simply include them in your animal wall collection.
We hope we made learning the alphabet as simple as 123!
These are the simplest yet most enjoyable activities we have for the printable letter T coloring page.
We're sure that your kids will soon request more letter coloring pages!
Make sure to look over our alphabet coloring pages!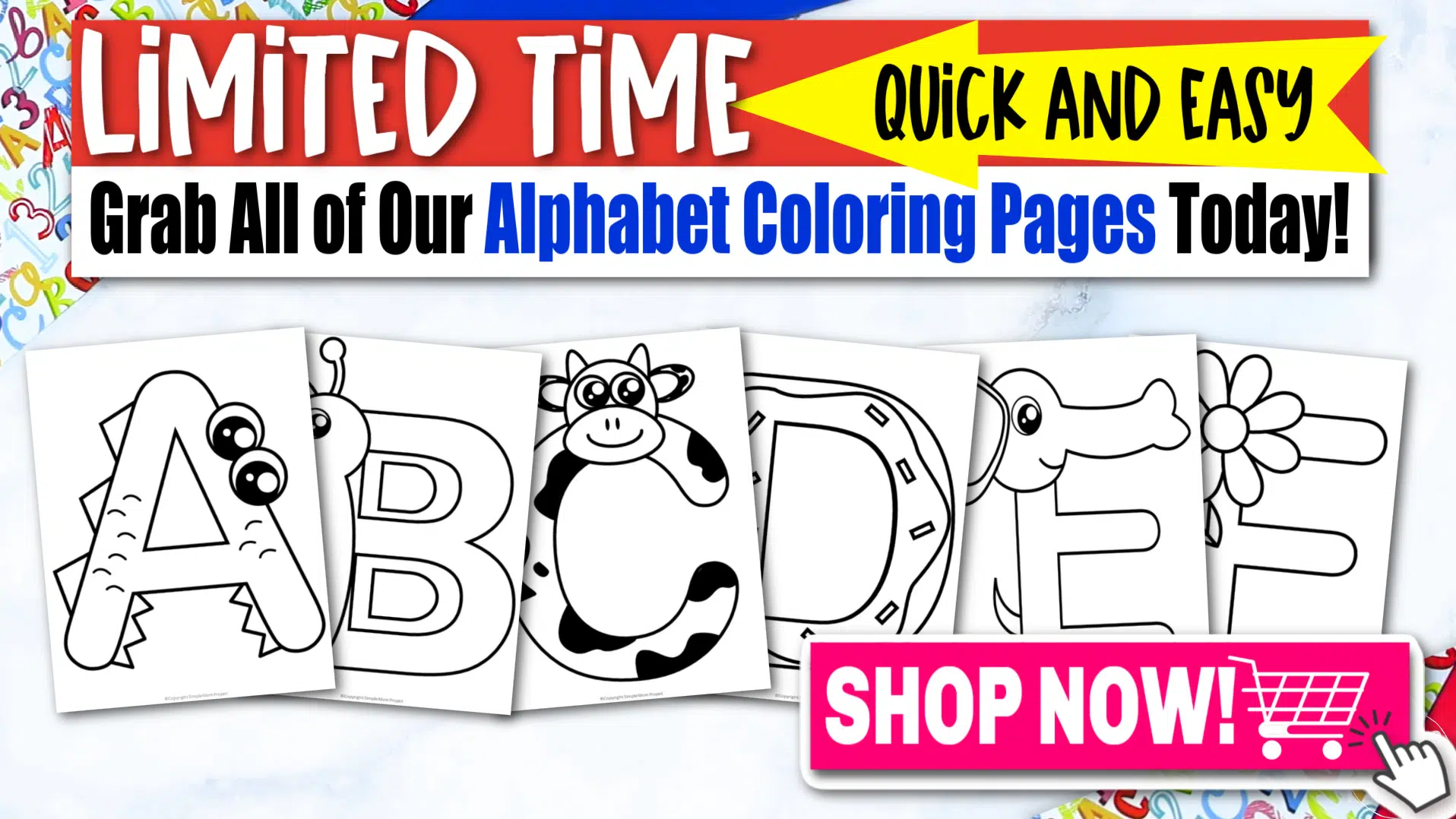 Printable Letter T Coloring Page: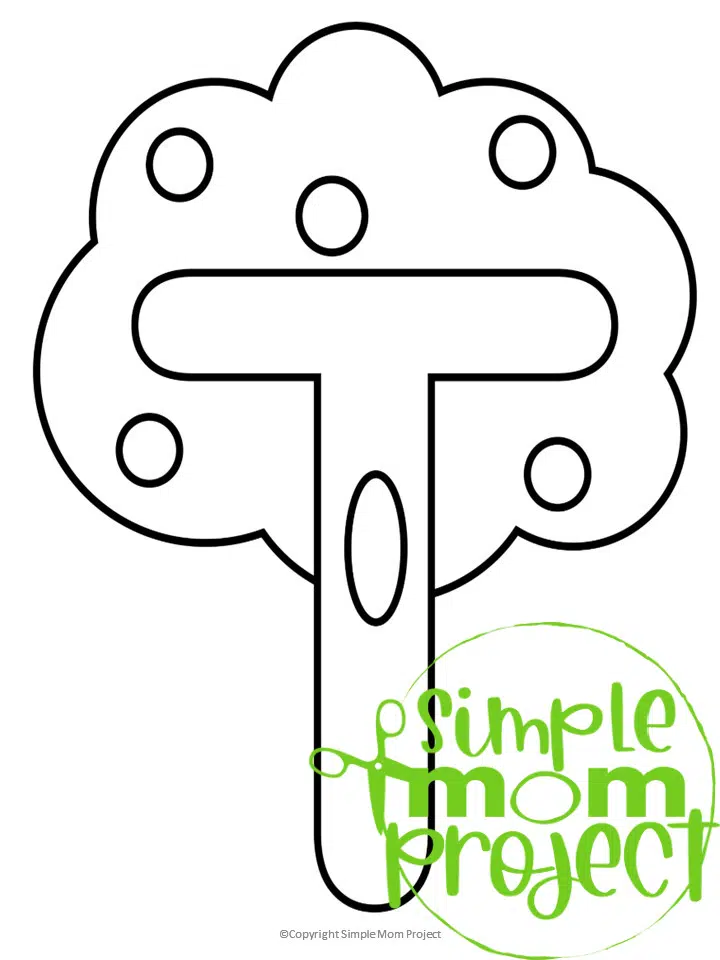 Let's get started on the highlight of our letter of the week lesson.
Get the printable letter T coloring page in your hands as soon as possible!
Children who enjoy coloring worksheets and coloring books will love this simple alphabet letter T bubble letter.
Bring out all of your brightest coloring tools to transform this alphabet letter T into a blossoming tree!
While coloring this printable letter T coloring page, you may also incorporate phonic sounds and other letter words that begin with the letter T.
Learning about alphabets and making arts and crafts has never been more fun or exciting.
Share any learning experiences you have had with these ideas!
We welcome any feedback you have on this printable letter T coloring page.
Please leave a message in the comment section.
When you have finished, be sure to share your creation on Simple Mom Project's Facebook Page and follow me on Pinterest!

Kaitlen D.
More Fun Alphabet Coloring Pages