Learning about a letter of the alphabet should always be fun and engaging.
It's ideal to start teaching your children the ABCs by associating each letter with an object that they are already familiar with.
This printable letter L coloring page is inspired by what we see every time we go outside.
What words begin with the letter L do you know?
Some examples are a lion, a lizard, a lollipop, and leaves.
Include this printable letter L for leaves coloring page in your letter of the week lessons.
Kids will have a week filled with fun alphabet activities, fine motor and sensory exercises, and interactive routines.
You don't need to worry about organizing your learning plan because we've got you covered!
Continue scrolling for more alphabet fun!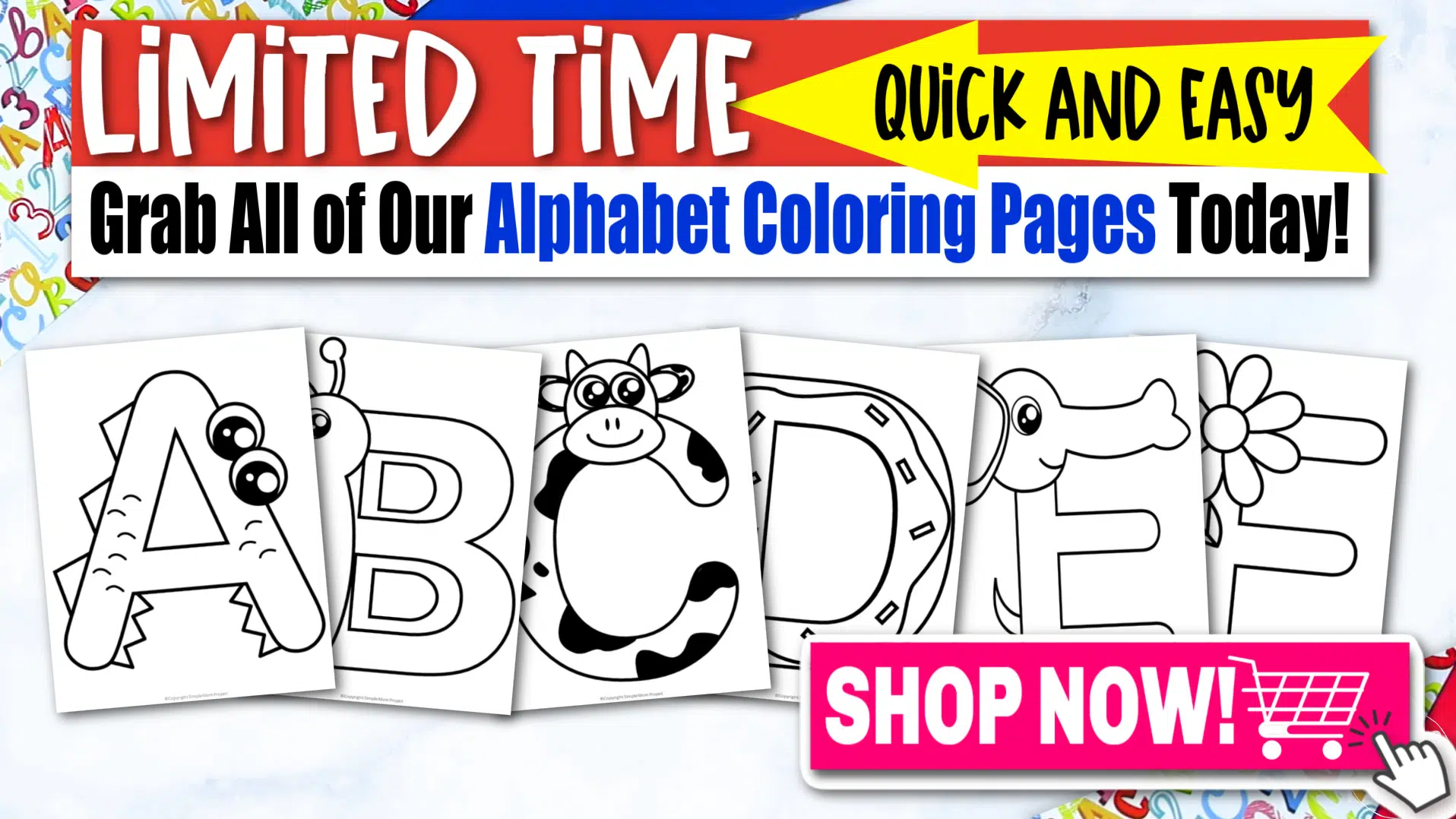 *By the way, this post may contain affiliate links which means I may receive a small commission at no additional cost to you if an item is purchase through that link. For more information, click here.*
Printable Letter L Coloring Page
Printable Letter L Coloring Page Materials Needed:
Printable Letter L Coloring Page (FOUND AT THE BOTTOM)
Make your child's finished letter L coloring page a forever memory by laminating it! We use this laminator and cannot express how much we love it! It is not only inexpensive, it is SO easy to use!
Your kids will love seeing how much you adore their art work when you laminate and display it for years to come!
Looking for more amazing alphabet fun ideas? Check out our Letter K, U and W Coloring Pages.
Ideas for Printable Letter L
Don't miss out on these amazing ways to use this printable letter L coloring page into your everyday routine.
Learning the alphabet letters has never been so simple and enjoyable!
1. Learn the Letter L
The alphabet can be taught in a variety of ways.
Gathering different learning materials related to it is a simple approach to get started.
Using objects that your little ones are already familiar with can definitely get them in the mood to learn the letters.
Start your lesson with a simple circle time routine using these interesting items before having them work on this printable letter L coloring page.
Start your day with fantastic books about leaves and plant parts, a lizard stuck in a blizzard, and a library lion.
After they have completed the printable letter L coloring page, they can practice their fine motor skills by playing with play-doh.
Make these letter L collectibles a part of your daily routine, and have fun learning the letter L!
2. Letter Leaves
Did you know that you can learn about other alphabet letters with leaves, in addition to working with this printable letter L for leaves coloring page?
This printable letter L coloring page idea is also a fun activity for learning the alphabet and word spelling.
Head out into your backyard and collect as many leaves as you can for this letter leaves activity.
Because we are studying the letter L this week, we will begin by forming the letter L with the leaves.
To get started, use the printable letter L coloring page as a guide.
To make the letter L, start by forming a straight line and a short line to the right at the bottom.
If your kids are in preschool or kindergarten, you may also teach them how to spell some words that begin with the letter L.
This will allow them to form letters other than the letter L and improve their word spelling skills.
If you have toddlers, you can begin by forming their names so they are familiar with the letters of their names.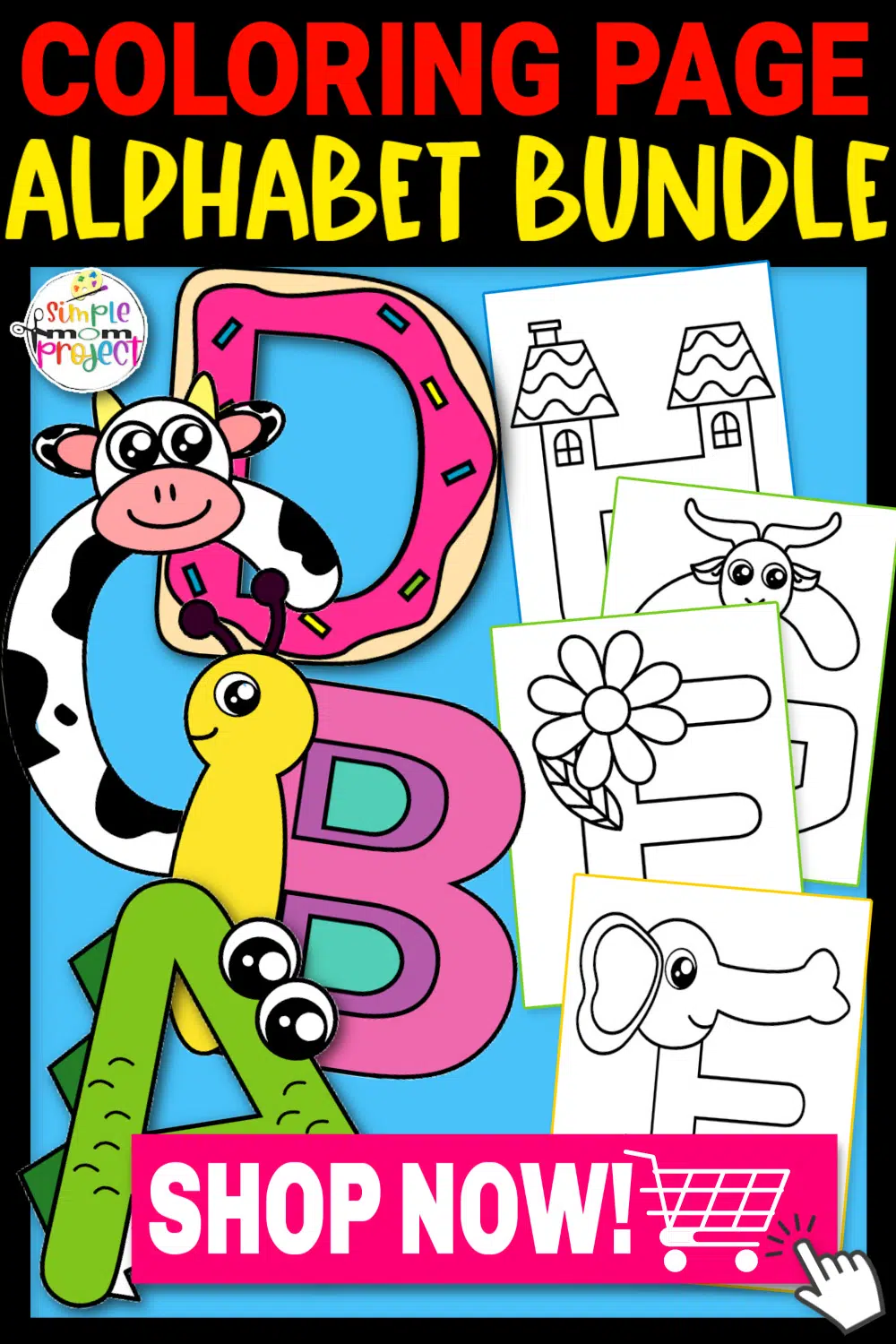 3. Leaves Sensory Bin
Aside from being used to form the alphabet letters, leaves are also a great material for creating a sensory bin.
Because we will be learning about different types of leaves, this printable letter L coloring page idea can be included in your science lessons.
To begin, gather items such as leaves, little bits of wood, twigs, and anything else you can find in your backyard.
Put them in a medium-sized bin where your children may explore and learn about leaves and other objects in their environment.
You may even give your children educational materials like a magnifying glass.
They will be able to observe the leaves up close using this.
They'll be amazed by how many different types and textures of leaves there are.
Some are smooth, while others are rough.
Allow them to describe what they're seeing and feeling.
This printable letter L coloring page idea is a great sensory exercise for children to explore and learn through tactile play that stimulates their senses.
4. Letter of the Week: L
Who would forget to include an easy and fun arts and crafts activity in their letter of the week lessons?
Not us!
In addition to leaves, another word that starts with the letter L is lion.
Include this printable lion craft template in your lesson plans.
This can be included in art classes.
You can watch a tutorial video that includes step-by-step instructions.
The kids will have a blast creating their favorite safari animal!
Your finished lion crafts can be used to decorate an animal-themed wall.
This can be used as a prop in puppet shows as well.
Simply attach a popsicle stick into your lion artwork.
We are ecstatic to have had the opportunity to share all of these fantastic ideas with you.
With this printable letter L coloring page, we are confident that you will have an interesting and rewarding letter of the week lesson.
These activities will surely have your kids thrive in whatever they do.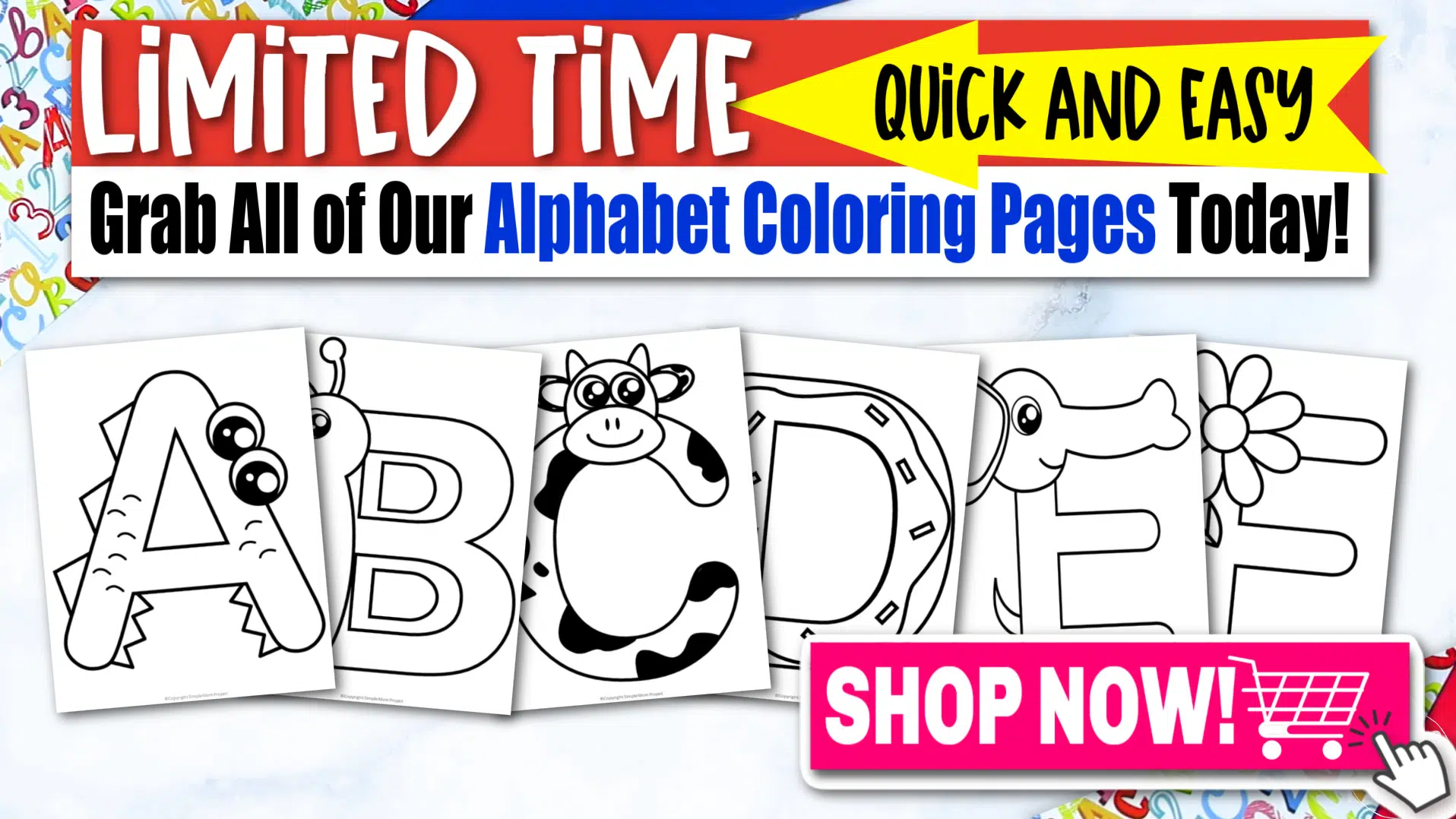 Printable Letter L Coloring Page:
Work on this printable letter L for leaves coloring page as a highlight of your letter of the week lessons.
Children will be able to learn about the letter L and use art to show their creativity.
Because leaves come in different colors, allow your kids to experiment with a variety of colors to create realistic leaves on the letter L.
This is a simple bubble letter that is perfect for preschool and kindergarten kids who enjoy alphabet coloring and Sesame Street!
Alphabet letter exercises should always be interactive and not boring, so make sure to share these with everyone you know who wants to learn the ABCs.
Remember to put all of your finished letter coloring pages together into a fun alphabet coloring book!
Don't forget to tell us more about your experiences in planning your learning activities with these ideas.
Leave a message in the comment section.
When you have finished, be sure to share your creation on Simple Mom Project's Facebook Page and follow me on Pinterest!

Kaitlen D.
More Fun Alphabet Coloring Pages