We can't deny that dinosaurs are loved by every kid.
Want to provide a fun and exciting activity for your children to have a closer look at dinosaurs?
These printable dinosaur craft templates are a fun way for children of all ages to use for dinosaur themed crafts and learning activities.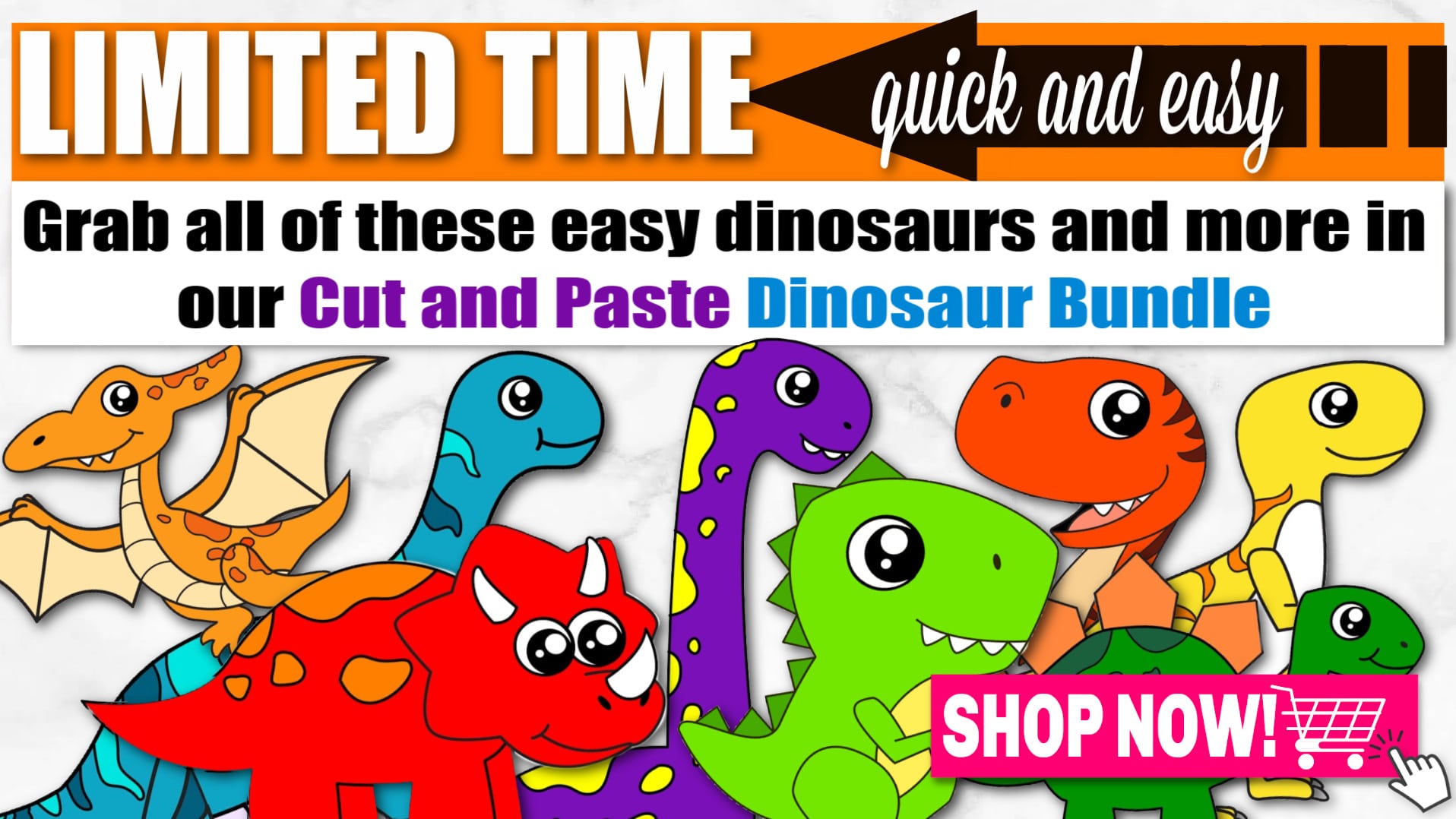 Coloring, cutting and sticking together a cute craft template requires great attention to detail and accuracy to keep within the lines which gives children the opportunity to develop hand-eye coordination.
These printable dinosaur crafts are perfect for kids who want dinosaurs all over their room and know the names of even the unpopular dinos.
Printable Dinosaur Theme Crafts
These printable dinosaur craft templates are perfect for dino-loving kids while being creative.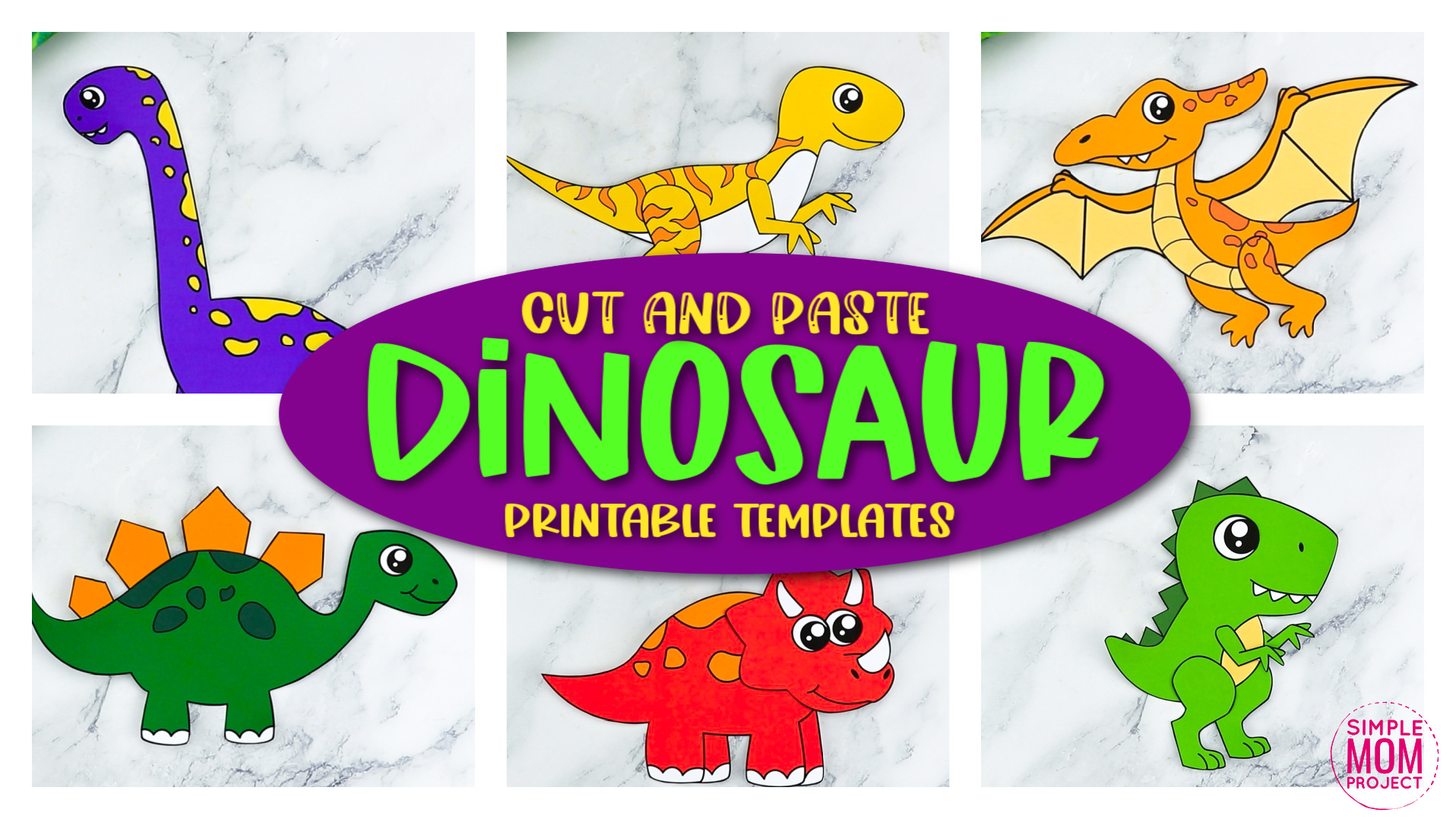 Great Ideas for Using Dinosaur Printable Templates:
There are so many ways you can celebrate with a fun craft and spend quality time with your little ones while getting creative.
Be sure to check out all of these dinosaur activities you can now use your dinosaur craft printable for.
They will love the adventure this is.
Dinosaur Cookies
Once you and your toddler, kindergarten or preschool aged kids are done with this fun activity of making these fun dinosaur crafts, why not make some super fun dinosaur cookies?
You can snag either fun dinosaur feet or dinosaur bones either online or your local hobby store.
They will make a day of it fun learning about dinosaur creatures.
Dinosaur Construction Paper Cards
Momma, teacher, caregiver, or whoever you are to these littles, they will have a blast with you while using their scissors, markers, glue and construction paper to make their own dinosaur themed cards.
They can color their own dinosaurs with crayons or print the pre-colored dinosaur crafts and glue some googly eyes to make these dino cards pop!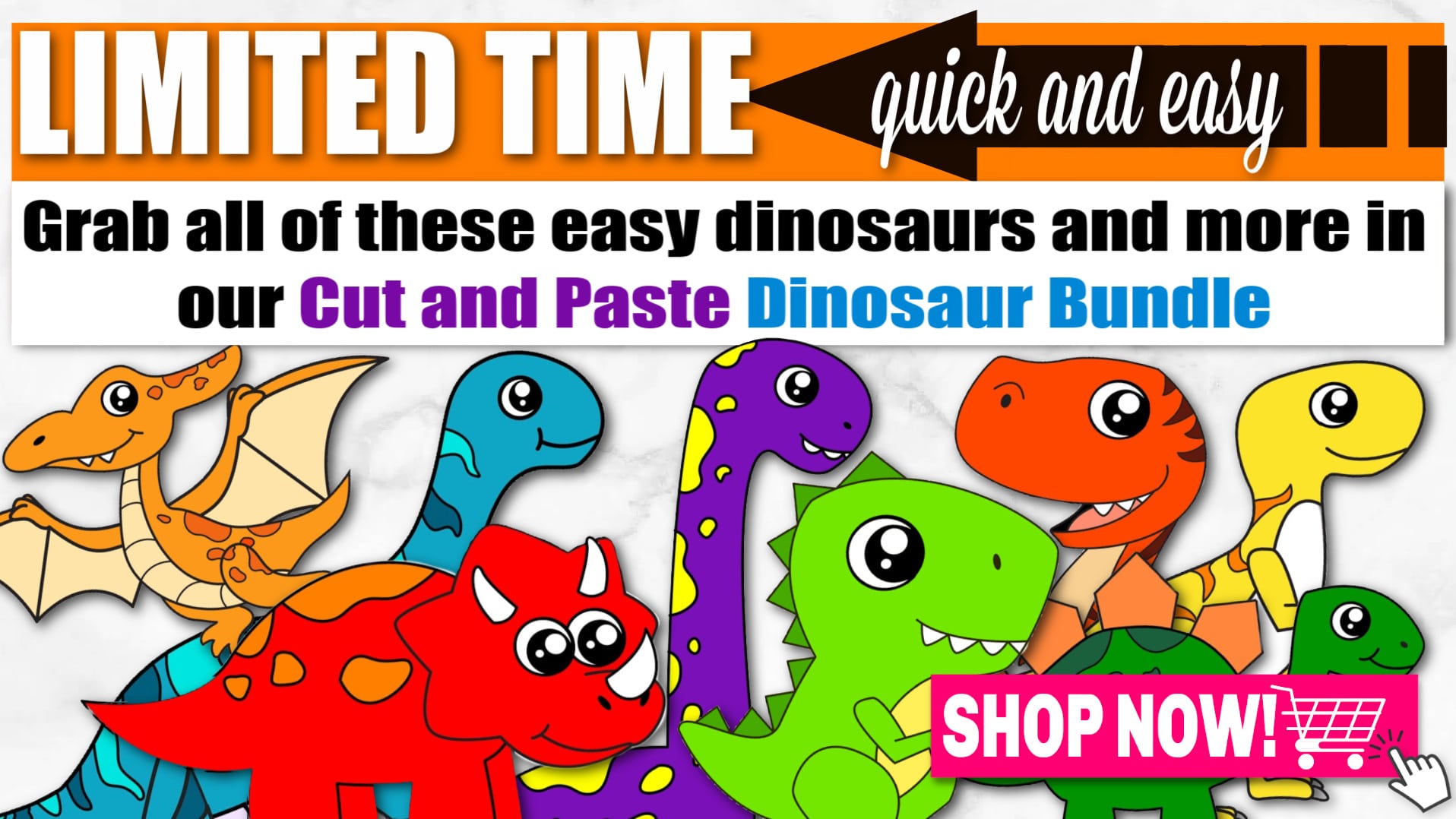 Dinosaur Sensory Bin
Does your little paleontologist love sensory bins?
They really enhance their sensory play which is why we love them too!
Why not do some dinosaur dig theme with these dinosaur crafts?
After your toddler is done cutting out all of these dinosaur crafts, grab a cardboard box and place dirt or sand inside.
Of course, I encourage doing this outside.
Nobody wants sand in their carpet, right?
Then place them all inside the box, grab some cheap shovels and have your little one dig for each part for their dinosaur skeletons.
Dinosaur Egg Decoration
Grab a blank sheet of paper and draw an egg shape.
After you are done, have your preschooler decorate the egg to match the dinosaur they are working on.
Need and idea; if they've started with the t-rex, color some green or yellow spikes.
They will be roaring about it for days!
You can even use some hard boiled eggs to decorate them too.
Just be sure to save the carton so you can put them back once they are done boiling.
Paper Plate Dinosaur Puppets
Grab some really inexpensive supplies either at your local hobby store or dollar store.
You will need a paper plate and some Popsicle sticks.
After your kindergarten cuts out their dinosaur parts, instead of gluing them together, glue them to a paper plate.
Your kids can then glue, either with white glue or using a hot glue gun, a Popsicle stick on the back turning these super cute dinosaur crafts into their very own dinosaur puppets!
Who needs dinosaur toys when you have these?
Making this free printable brachiosaurus craft template will keep your little ones busy while learning the fun facts about dinosaurs.
This simple printable flying pterodactyl craft template would be perfect to hang in your children's bedroom for an awesome dino-themed décor.
This basic printable stegosaurus craft template is so adorable and easy to make with the kids! It's also perfect to include in your imaginative play.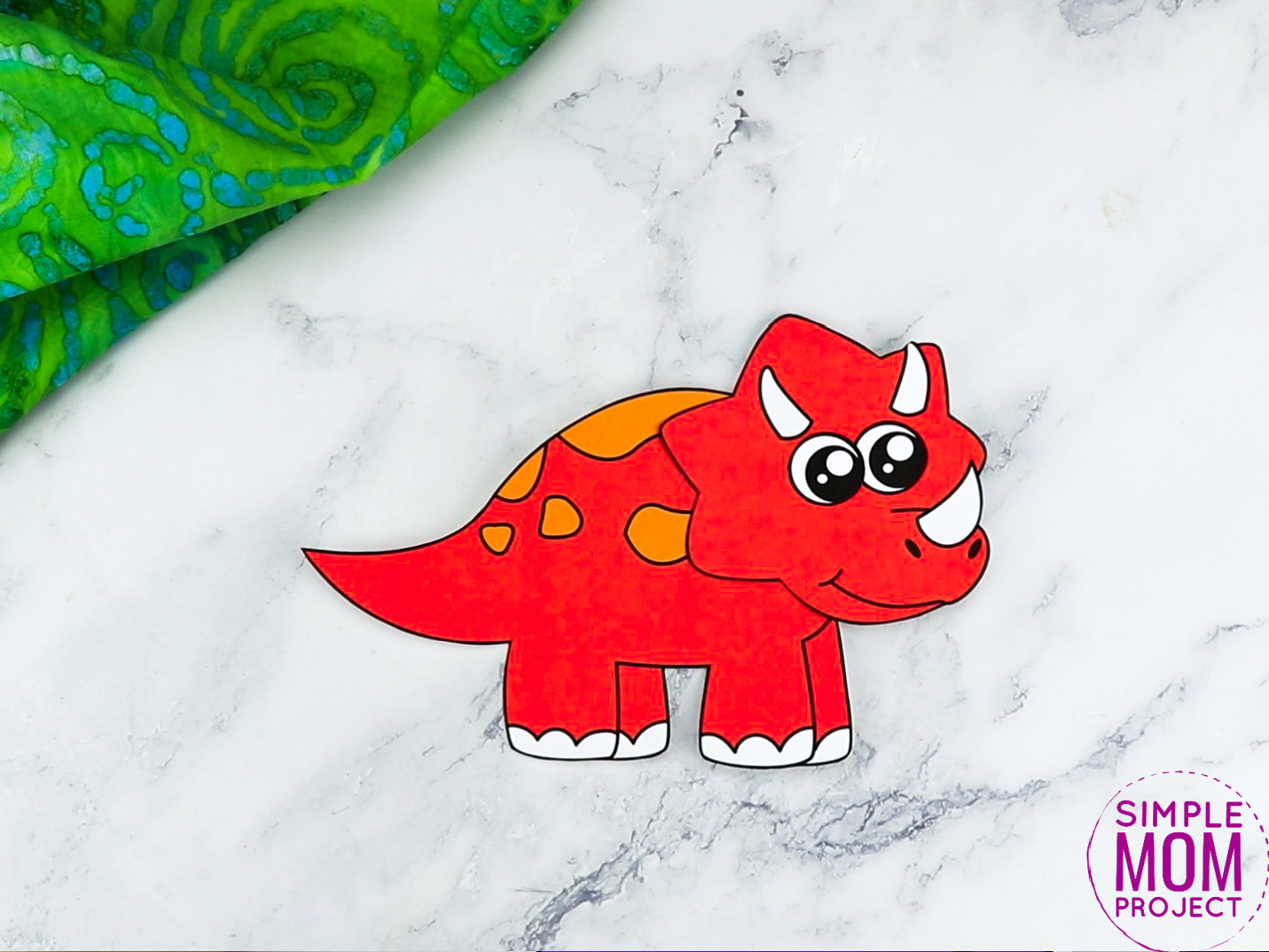 Create a special bond with your children using this easy printable triceratops craft template. Look for a dinosaur movie like The Land Before Time to keep their interest in learning.
This free printable tyrannosaur rex craft template isn't scary at all, and perfect to use for your kids' dinosaur themed party.
Get your kids excited about learning dinosaur facts or creating DIY crafts with this simple printable velociraptor craft template.

Kaitlen D.
MORE FUN SAFARI ANIMALS AND BUG CRAFT TEMPLATES