What is it about dinosaurs that captured your children's attention?
If you have a child who's totally, completely obsessed with dinosaurs, they will definitely have a great time making this easy cut and paste printable stegosaurus craft template.
Our simple printable stegosaurus drawing template provides a creative and exciting way for your preschooler to practice their fine motor skills while increasing their dinosaur knowledge at the same time.
Take a break and have some fun with this free printable stegosaurus craft template that's perfect for kids of all ages.
You can print as many dinosaur templates as you want to share with your friends and family.


Need more crafty fun? Check out our Triceratops and Pterodactyl craft.
 T
hey are perfect for those days when staying indoors is the only thing your family can do!
*By the way, this post may contain affiliate links which means I may receive a small commission at no additional cost to you if an item is purchase through that link. For more information, click here.*
Free Printable Cut and Paste Stegosaurus Craft
Ideas for Easy Preschool Paper Stegosaurus Craft
We list down all the awesome ideas on how to maximize the use of this free printable stegosaurus craft template.
1. Cool Stegosaurus Facts
Children ten to have lots of questions about dinosaurs because they love to memorize many different facts.
Did you know that the name Stegosaurus comes from the Greek words "stegos" meaning roof and "sauros" meaning lizard?
It belonged to a group of dinosaurs known as Stegosauria.
Did you know that stegosaurus has 17 bony plates on its back and a spiked tail called thagomizer?
The plates on its back and spiked tail were used to keep the predators off their back.
In spite of its huge size, did you know that the size of a stegosaurus' brain was only around the size of a dog's?
If you have a child who can't get enough of dinosaurs, use this cute printable stegosaurus craft and tell them these awesome facts!
2. Read Dinosaur Stories
Enjoying a dinosaur book with your child is a wonderful way to share ideas and knowledge together.
Children who read at an early age help them to learn to speak, interact and bond with their parents.
If you're trying to look for cool dinosaur books for your kids to read, here are some of my child's favorite books.


3. Learning Numbers for Kids
We are having a great time making this easy cut and paste stegosaurus craft!
That's why we decided to include it in our preschool lesson plans.
Once your child is done coloring and designing their own printable stegosaurus craft template, use a black marker to write numbers on each stegosaurus' plates.
Say the number while pointing to the corresponding numeral until your little learner can recognize the numbers.
Use this method and practice every day but make sure to do it in a fun way.
Eventually, you will notice that your child can recite numbers on their own.
4. DIY Stegosaurus Craft
Simple DIY crafts are great for all ages; preschoolers and kindergartens can practice their scissor skills while toddlers can just have fun coloring the whole black and white stegosaurus drawing template.
Make a great use out of your spare cardboard by creating your own simple stegosaurus craft.
Trace our free printable stegosaurus template on cardboard then cut it out.
Let your little one paint the cardboard pieces and clothespins.
Clip the clothespins on at the back of your dinosaur, these will become their triangular plates.
Finish it off by adding googling eyes.
We hope you and your kids enjoyed and learned a lot from these amazing stegosaurus craft ideas.
We're happy to be part of your daily craft activity!


Stegosaurus Craft Supplies Needed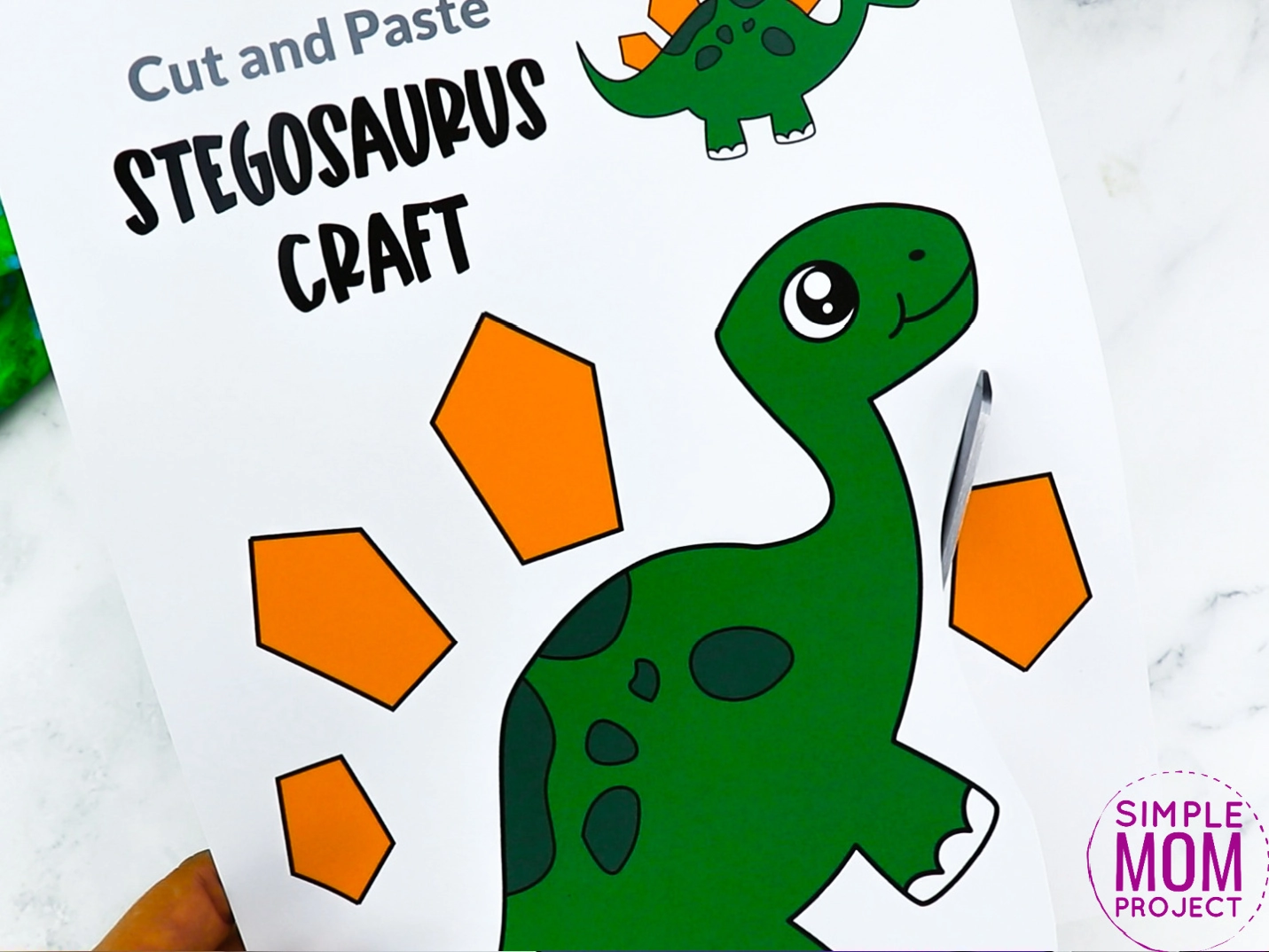 Printable Stegosaurus Template (FOUND AT THE BOTTOM)
Keep scrolling to get your very own stegosaurus craft today and start with your little ones and their stegosaurus craft buddies today!
Stegosaurus Craft Instructions
Print out the free printable stegosaurus craft template your child chose then cut it out into individual pieces.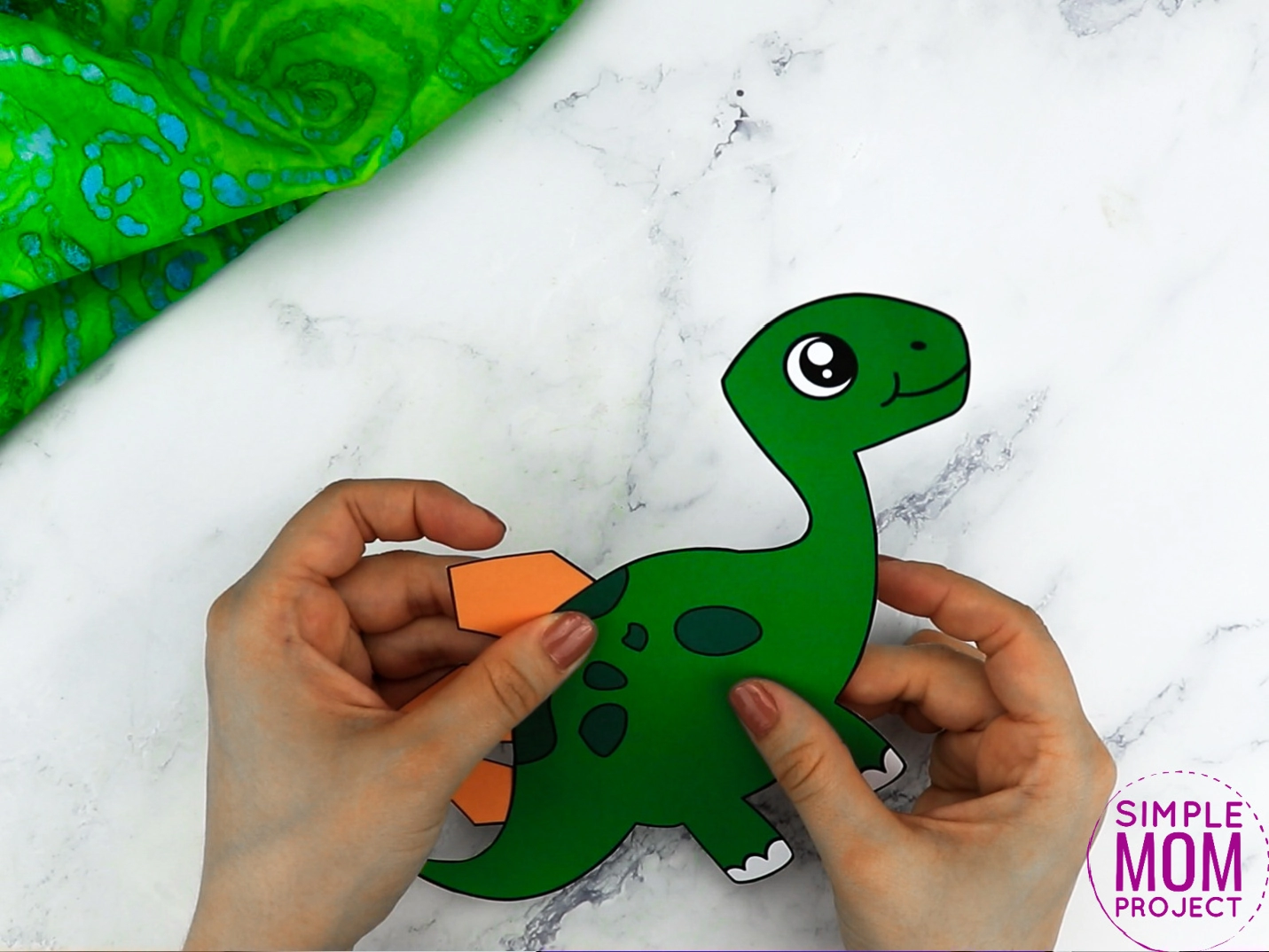 Have your little one to glue all the triangular plates on top of the stegosaurus' body.
This dinosaur craft is so easy that even toddlers can do it! 
More Options to Choose:
You can print the blank version and trace the cut outs on card stock paper for a sturdier stegosaurus craft,
Print the stegosaurus template in color for a simple and easy rainy day craft or,
Print the blank stegosaurus template and use it as a fun coloring sheet activity and then glue the pieces of the stegosaurus craft together.
Free Printable Stegosaurus Craft Template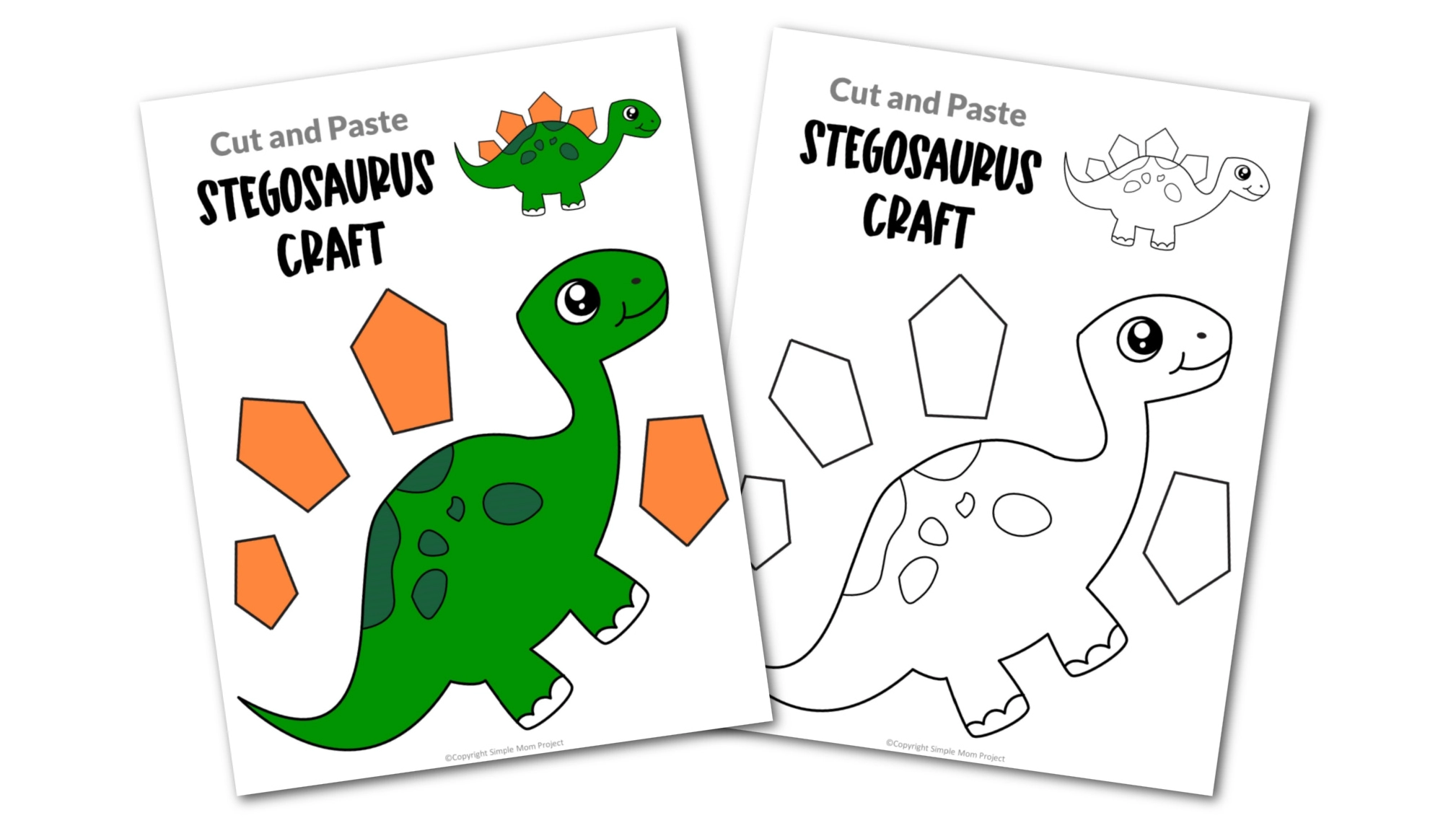 Keep your children busy during the weekend using the two different versions of these easy printable stegosaurus craft templates!
Your preschooler can choose whether they want to have the black and white stegosaurus drawing with no color or the simple cut and paste colored version.
Don't forget to share your learning plans in the comments.
Need more dinosaur craft fun? Check out our packed list of dinosaurs for simple craft fun with your little ones.  
When you have finished, be sure to share your creation on Simple Mom Project's Facebook Page and follow me on Pinterest!

Kaitlen D.
More Fun Dinosaur Crafts