Do you want to prevent your children from playing mobile or computer games?
Why not try to develop their interest in making simple cut and paste crafts!
This free printable pterodactyl craft template is a wonderful activity for letting your child's imaginations run free.
Making this easy cut and paste flying pterodactyl craft template will encourage your child to research some fun facts about dinosaurs and help them develop their hand-eye coordination, focus and creativity.
Keep scrolling down to read the simple instructions or watch the step-by-step video tutorials to guide your little one in making their very own flying pterodactyl craft.


Need more crafty fun? Check out our Brachiosaurus and Velociraptor craft.
 T
hey are perfect for those days when staying indoors is the only thing your family can do!
*By the way, this post may contain affiliate links which means I may receive a small commission at no additional cost to you if an item is purchase through that link. For more information, click here.*
Free Printable Cut and Paste Pterodactyl Craft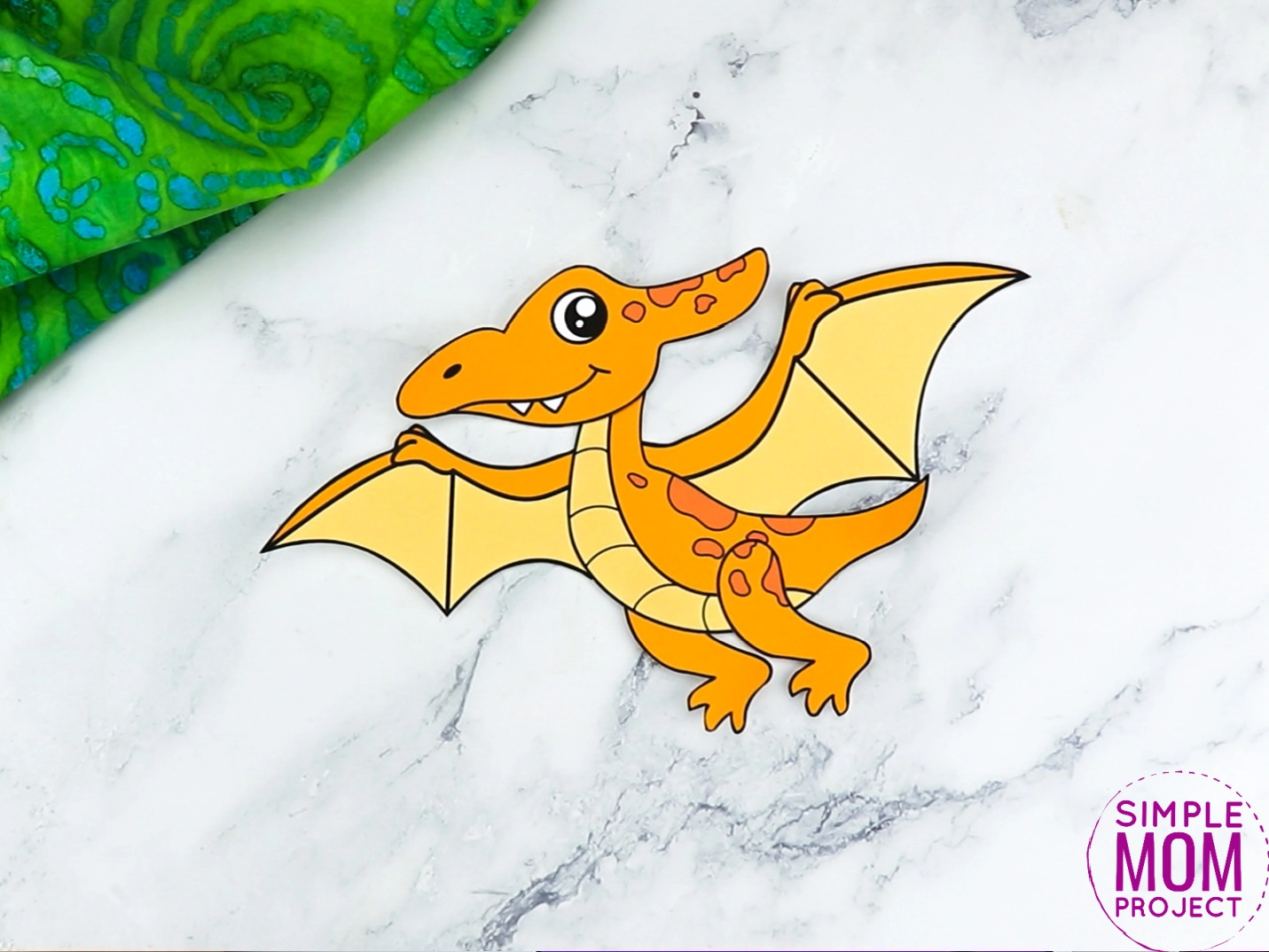 Ideas for Easy Preschool Paper Pterodactyl Craft
Don't miss out the chance to include this free printable pterodactyl craft template in your everyday life with the kids.
1. Let's Learn About Pterodactyl
Let's accept it, every kid loves dinosaurs!
Pterodactyls lived at the same time as the dinosaurs but did you know that they are not actually dinosaurs?
They are pterosaurs and considered a flying reptile.
I grew up watching "The Land Before Time" and my kids love it, too!
One of the main characters is Petrie, he's a type of pterosaur known as a Pteranodon or "flyer."
Do you know the difference between Pterodactyl and Pteranodon?
Pteranodon was much bigger than pterodactyl.
Pterodactylus had teeth while the latter was completely toothless.
Did you know that pterodactyl walked on four legs when they were on land?
When they walk, they waddle on their back legs and pointed wings.
Use this basic printable pterodactyl craft template if you're going to teach your children some dinosaur facts.
2. Incredible Pterodactyl Stories for Kids
Reading with your child at home is an important way to support their learning and speech development.
It will also help you and your little one to create a special bond together.
Do you have a child who's obsessed with dinosaur books?
Bring dinosaurs back to life with these highly recommended pterodactyl stories for children.


3. DIY Pterodactyl Craft
A simple craft is always a good idea if you want to keep your kids busy while you're doing chores.
Making a DIY paper plate pterodactyl craft is as easy as color, cut and glue!
Gather all the craft supplies you probably already have inside your home.
Fold a paper plate in half and cut it out.
Using our free printable pterodactyl template, trace it into a cardstock paper or cardboard then cut it out.
Glue each piece onto the paper plate in the proper place.
Lastly, have your preschooler paint it whichever color they desire.
4. Cool Dinosaur Room Décor
If your little one fancies a dinosaur-themed room, let's turn this flying pterodactyl craft into an awesome décor!
Once your little one is done coloring and decorating this free printable pterodactyl craft template, punch a hole on the upper part of it and insert a string.
Using an adhesive tape, attach the string on your child's bedroom ceiling so it will look like their pterodactyl craft is flying.
Your child will be so proud to see their masterpiece displayed in your home.
Let your little one create as many pterodactyl crafts as they want and attach some of it in their dinosaur board.
We hope you enjoyed these wonderful pterodactyl craft ideas that we listed.
We are confident your children will ask for more printable cut and paste dinosaur templates.


Pterodactyl Craft Supplies Needed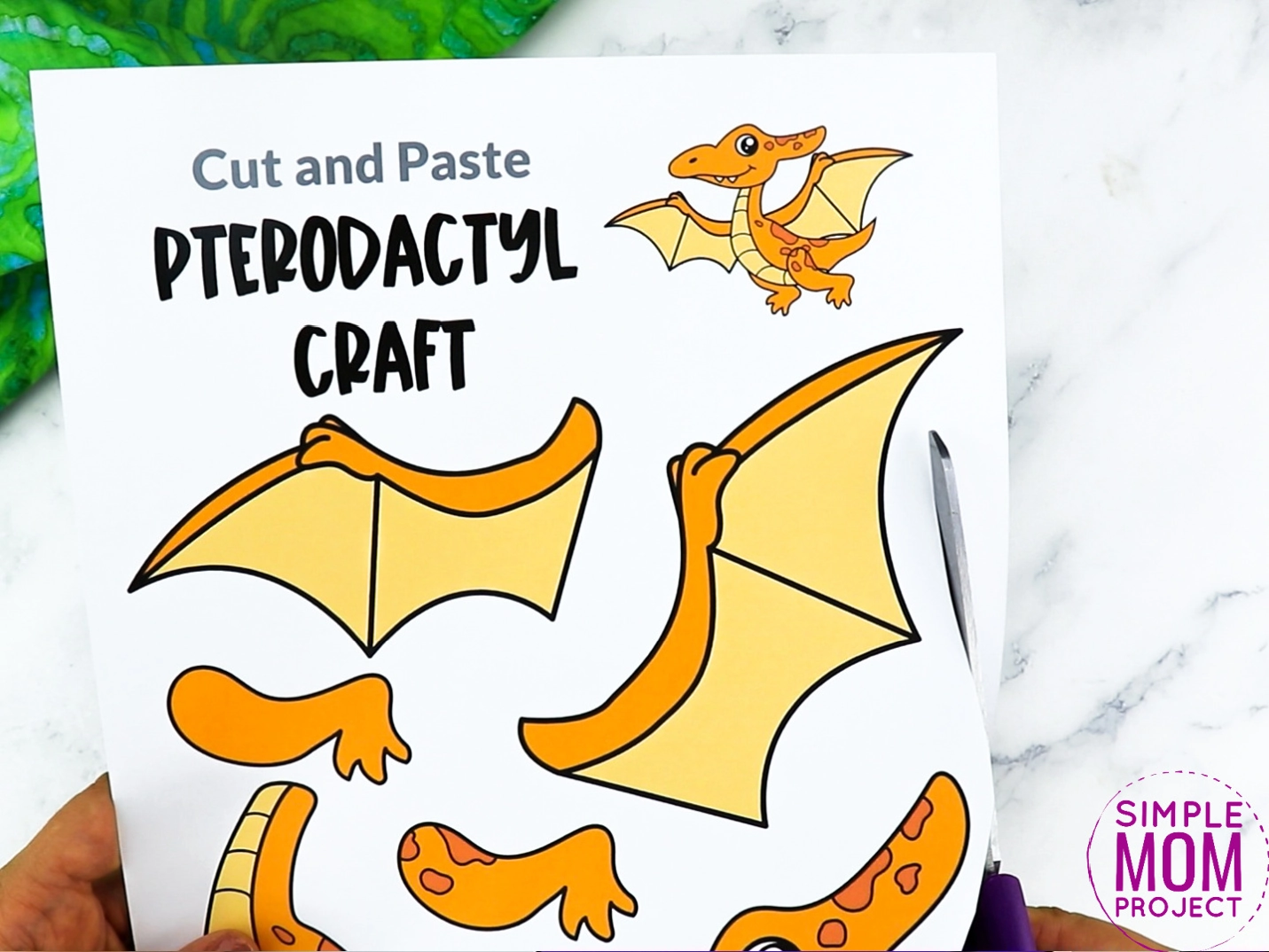 Printable Pterodactyl Template (FOUND AT THE BOTTOM)
Keep scrolling to get your very own pterodactyl craft today and start with your little ones and their pterodactyl craft buddies today!
Pterodactyl Craft Instructions
Have your child choose which version of this free printable pterodactyl craft template they want to create first.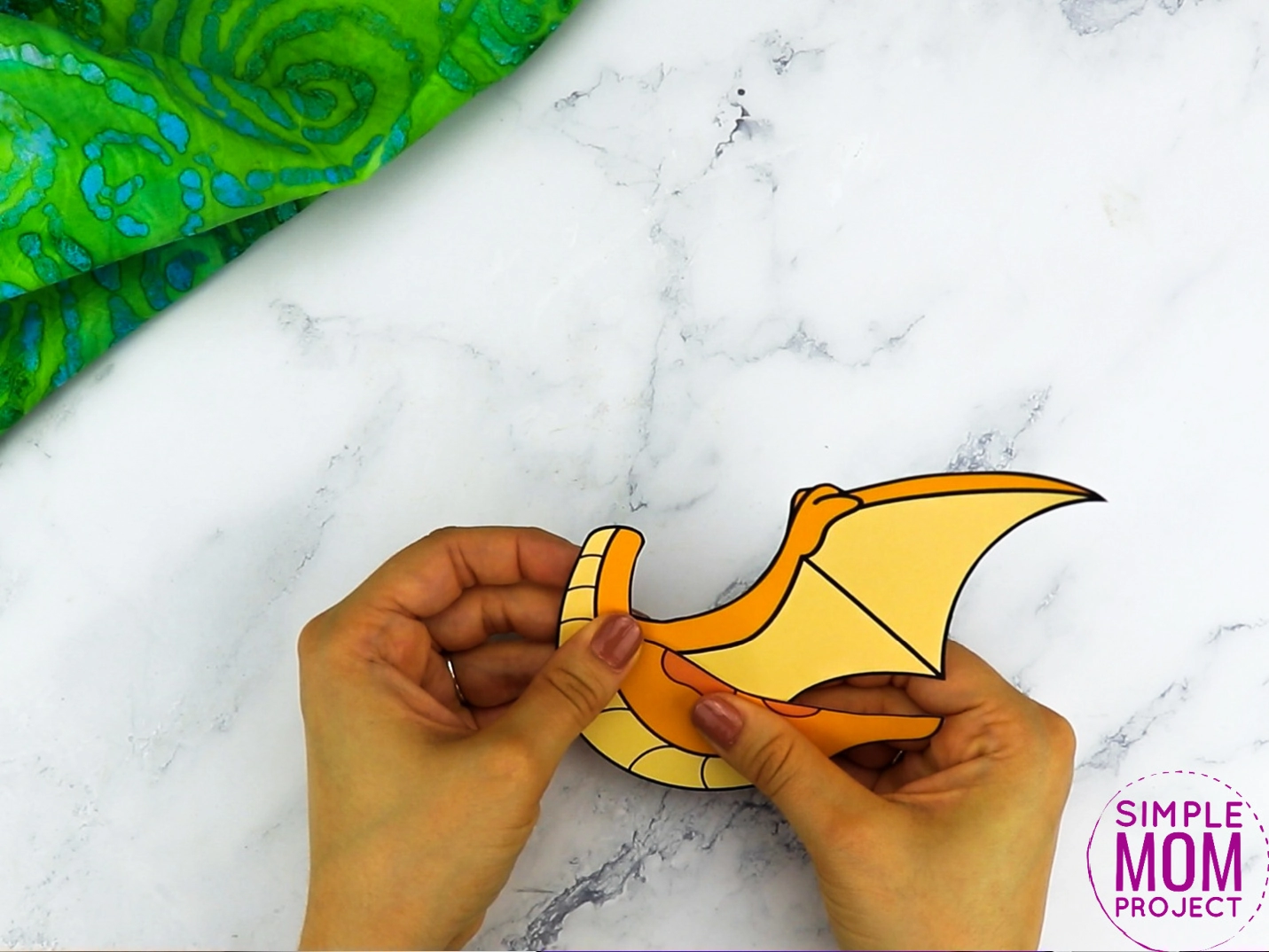 Download and print it out on a white construction paper.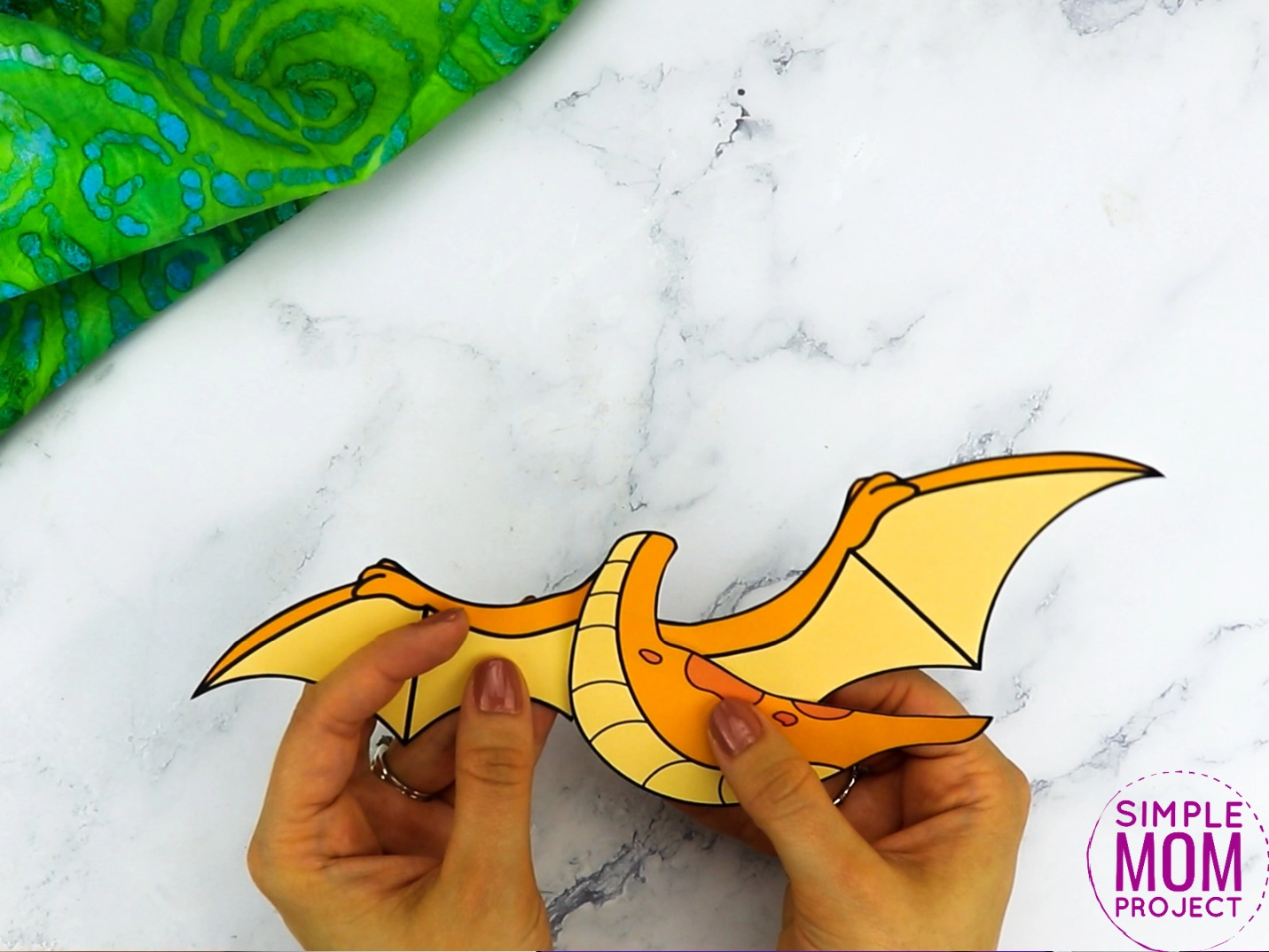 If you think your preschooler is ready to hold a pair of scissors, allow them to cut the pterodactyl template into individual pieces.
Get ready to stick all the pterodactyl pieces together!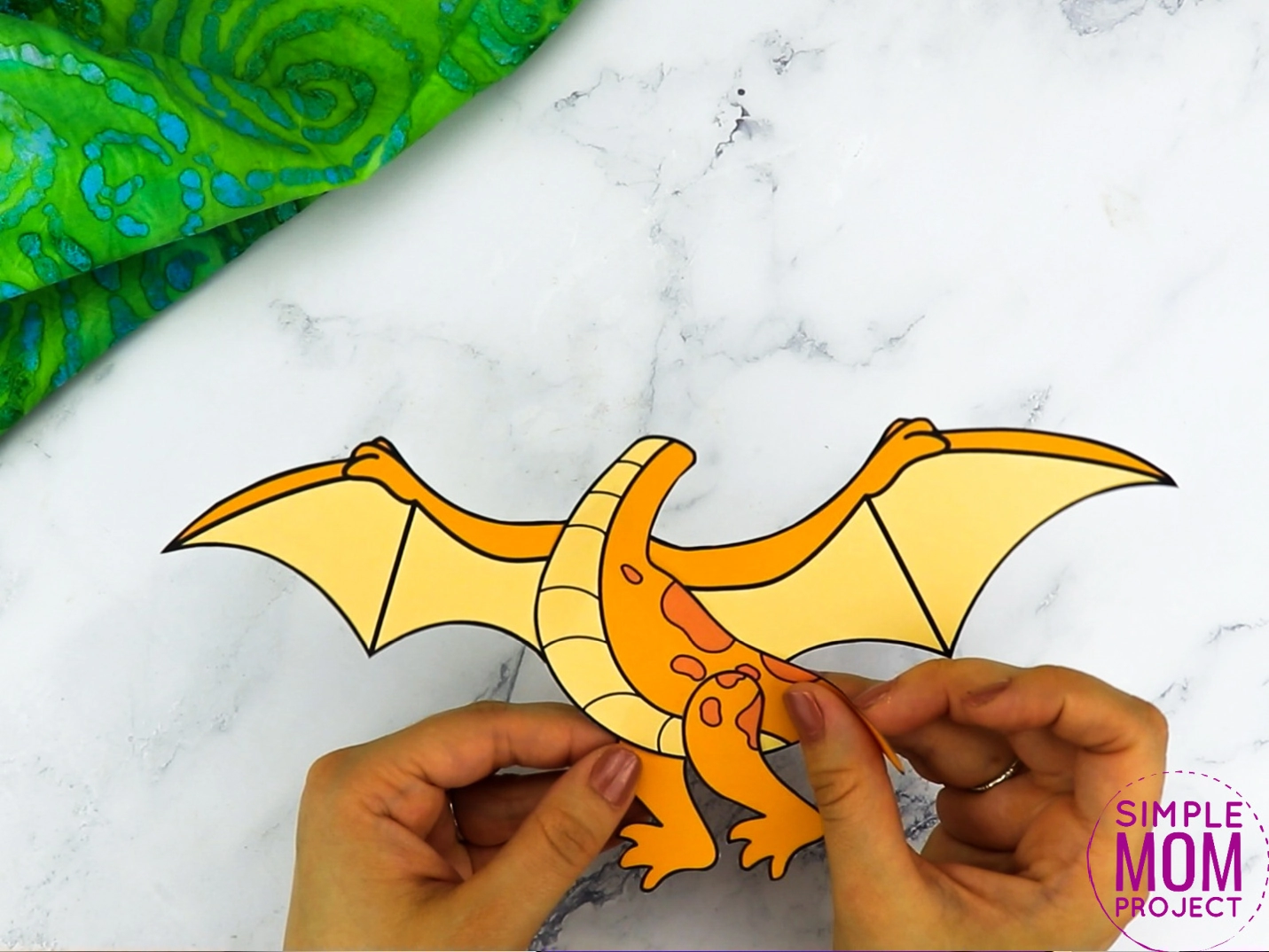 First, glue the wings on each side of the body.
Next, attach its legs on the body.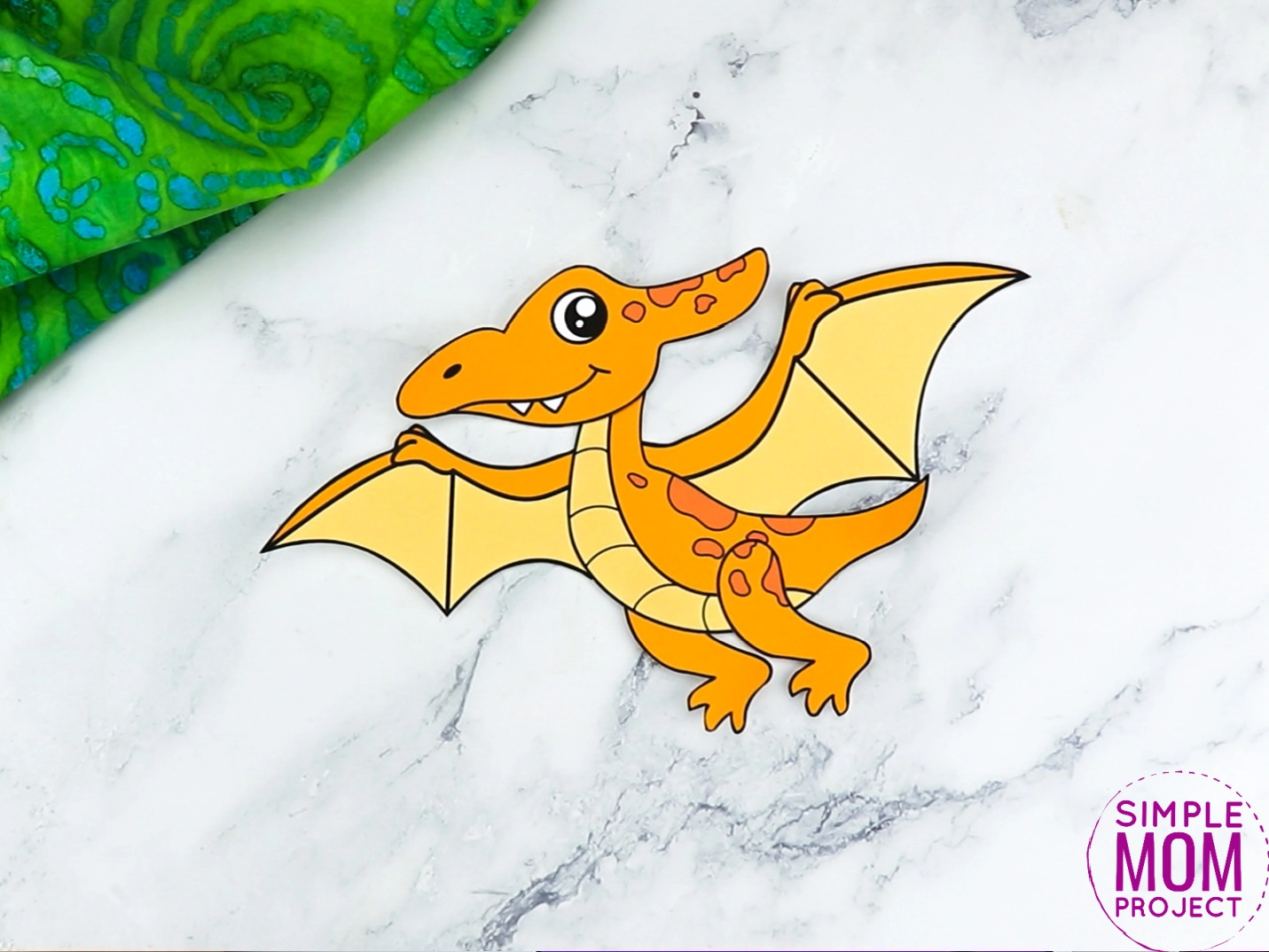 Finish it off by gluing the head and your pterodactyl is ready to fly high!
More Options to Choose:
You can print the blank version and trace the cut outs on card stock paper for a sturdier pterodactyl craft,
Print the pterodactyl template in color for a simple and easy rainy day craft or,
Print the blank pterodactyl template and use it as a fun coloring sheet activity and then glue the pieces of the pterodactyl craft together.
Free Printable Pterodactyl Craft Template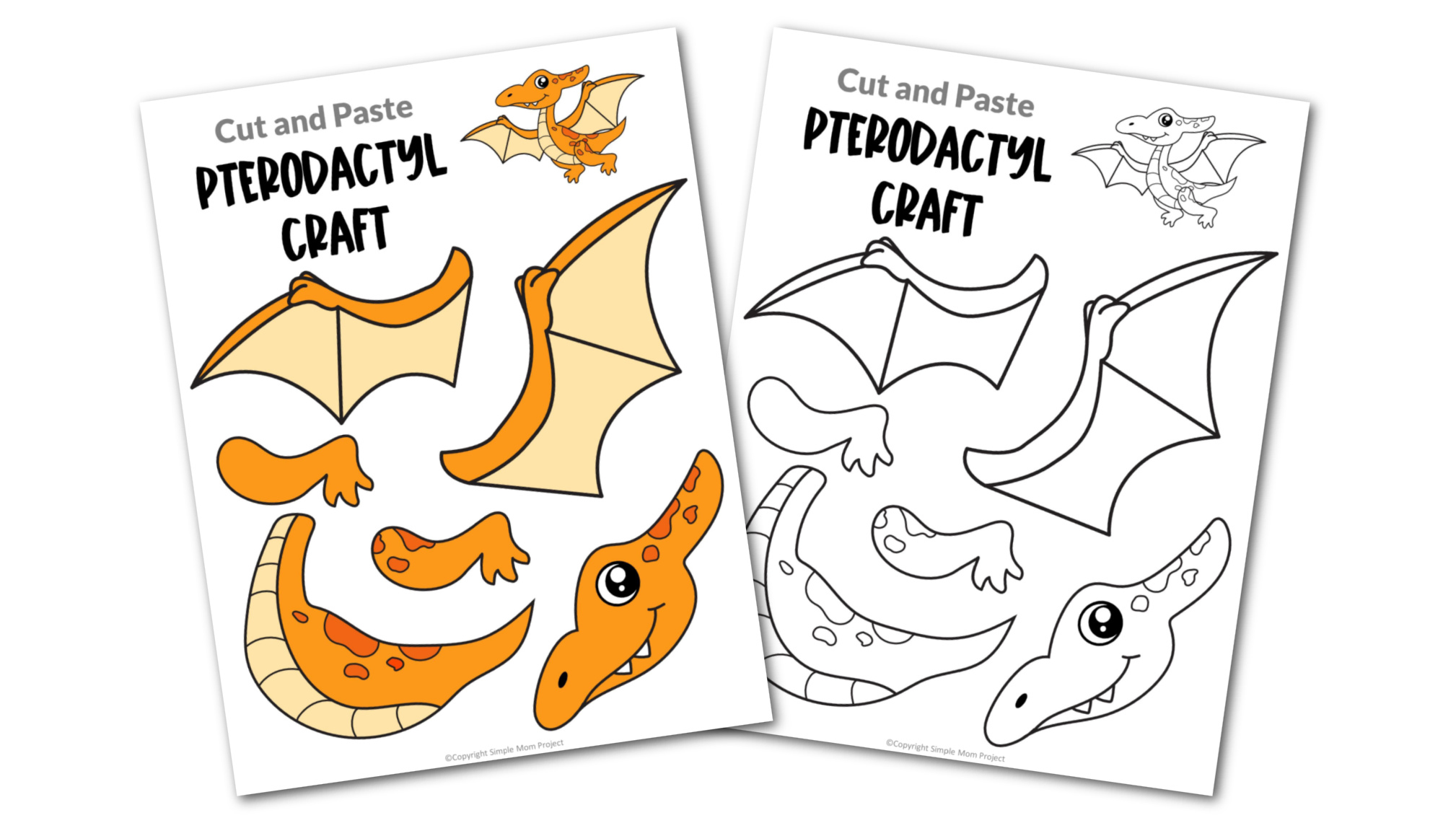 Don't wait any longer! Download and print out the two versions of this amazing pterodactyl craft template.
We got the black and white pterodactyl drawing template where your little one can fill it up with colors and the cut-and-paste colored pterodactyl template.
Don't forget to share your learning plans in the comments.
Need more dinosaur craft fun? Check out our packed list of dinosaurs for simple craft fun with your little ones.  
When you have finished, be sure to share your creation on Simple Mom Project's Facebook Page and follow me on Pinterest!

Kaitlen D.
More Fun Dinosaur Crafts