What a wonderful day to celebrate the spring season with your children.
Spring brings warmer and sunny days and, daffodils!
Feel the warmth of springtime with this dandy printable daffodil template.
Build a love for nature learning with all these printable daffodil template ideas we have.
Experience how daffodils come to life in spring.
This printable daffodil template is sure to be a springtime favorite for all ages.
Spend your weekend with these brilliant ideas over a nice picnic with your family.


*By the way, this post may contain affiliate links which means I may receive a small commission at no additional cost to you if an item is purchase through that link. For more information, click here.*
Printable Daffodil Template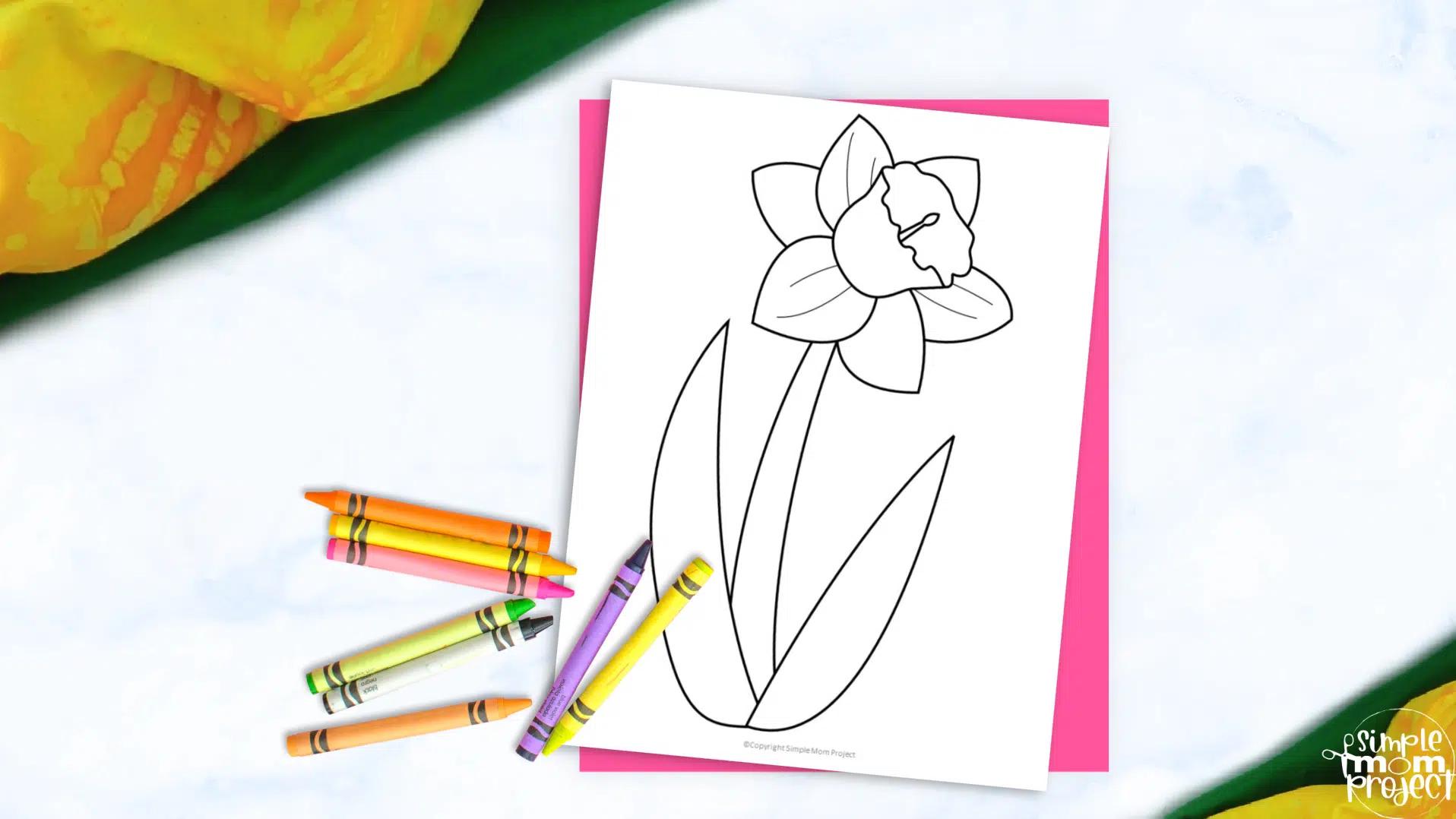 Printable Daffodil Template Materials Needed:
Printable Daffodil Template (FOUND AT THE BOTTOM)
Make your child's finished printable daffodil template a forever memory by laminating it! We use this laminator and cannot express how much we love it! It is not only inexpensive, it is SO easy to use!
Your kids will love seeing how much you adore their art work when you laminate and display it for years to come!
Ideas for Printable Daffodil Template
All these fun and child-friendly spring and science ideas we have, make this printable daffodil template easy to incorporate into your preschoolers' everyday routine.
1. Books to Read On A Spring Day
Children will love learning about daffodils and springtime fun with these stories.
See how flowers bloom in spring.
Enjoy being close to nature!
2. D is for Daffodil
Do you want to teach the alphabet and incorporate science?
This D is for Daffodil activity is perfect for your letter of the week plans.
Learn about the alphabet and daffodils in this activity.
First, cut out a letter D shape.
Print the printable daffodil template and cut it out, as well.
Have your little ones paste the daffodil flower template on which part of the letter D they want.
You can introduce phonic sounds and share interesting facts about daffodils.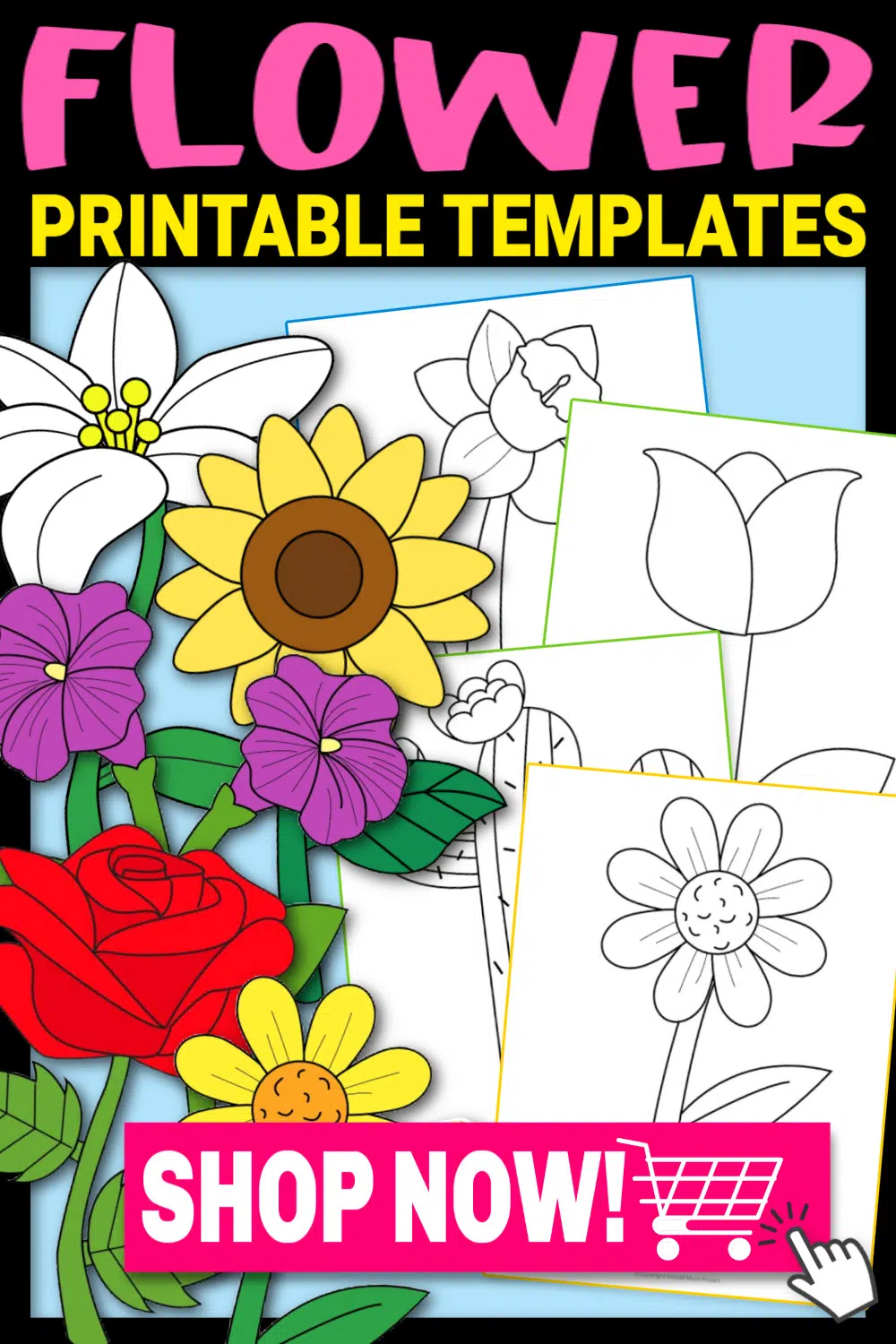 3. Daffodil Fork Painting
Do you know that the most popular spring flower is the daffodil?
They are popular for their buttercup-yellow petals.
They are some of the first flowers we see after winter.
Daffodils are known to symbolize new beginnings.
We want to share this simple and easy daffodil fork painting activity that you can do at the beginning of every season.
Painting is perfect to keep those little hands busy.
We are going to need paper, paintbrush, paint, fork and the printable daffodil template.
Use the daffodil template as your reference on how you will make the flower.
Use green paint for the stems and use the fork in making the daffodils.
Dip it in the yellow paint and brush it on the paper.
4. Daffodil Paper Windmill
Spring is about being outdoors and enjoying the beauty of nature.
Head outside and play with this daffodil paper windmill with your family.
This paper daffodil craft is simple and fun to do.
We are going to need paper, scissors, glue, a push pin, and a straw.
Cut a perfect square on yellow paper.
Fold it diagonally.
Cut from one corner along the diagonal folds.
Bring all the tips to the center one at a time.
Place a pushpin at the center.
You can attach the windmill to a straw, stick, or pipe cleaner.
Enjoy your daffodil paper windmill!
Kids will delight in a fun-filled spring day in this printable daffodil template with all the exciting activities to be shared with the whole family.
We hope you had a fantastic day turning our ideas into life.
We always want to make learning fun for your preschoolers and kindergarteners.


Printable Daffodil Template:
With this printable daffodil template, learning about nature and seasons come to life in an exciting and interactive way.
This simple daffodil coloring page is a great way for kids to show their enthusiasm for doing art activities.
Share this paper flower template with other family members.
Enjoy the daffodils bloom!
Having an awesome time learning and engaging with this printable daffodil template?
Be sure to leave a comment about all the fun times you had with your little one!
Don't hesitate to share your creation on Simple Mom Project's Facebook Page and follow me on Pinterest!

Kaitlen D.
More Fun Flower Templates