We love spring time! It's the perfect time to fill our home and garden with beautiful flowers.
Nothing brings more joy than watching our kids grow their own flowers and plants
Our free printable flower template is ideal for keeping toddlers and preschoolers busy even after gardening.
Making this simple printable flower stencil helps children practice their fine motor skills and use recycled materials to create simple flower crafts.
Use the flower cut out template for coloring, stencils, decorations and more.
Let your kids relax, concentrate and enhance their creativity with this simple flower template.
Click download, print and enjoy our free printable flower stencils with your little one. Share it to your family and friends, too.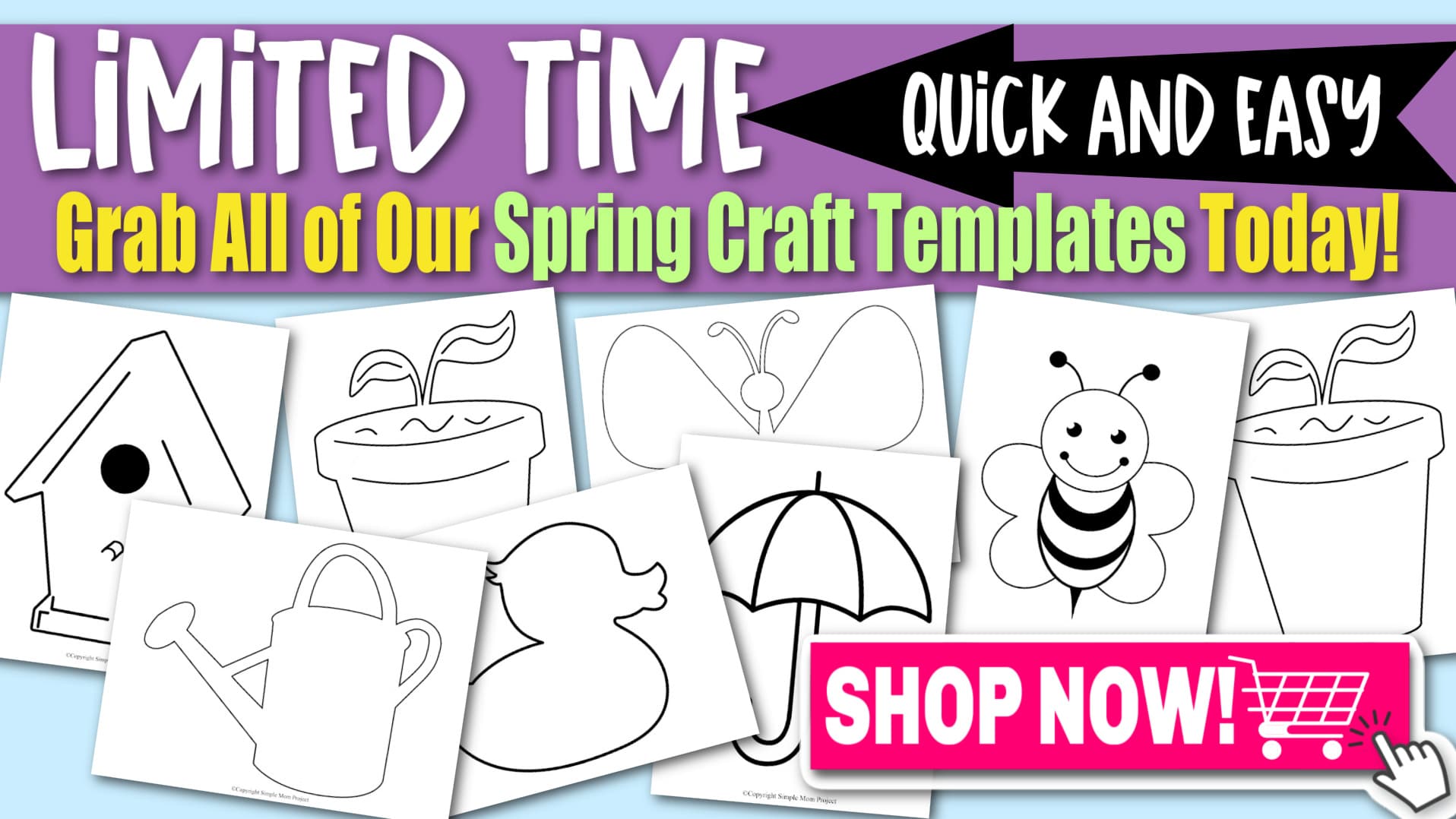 *By the way, this post may contain affiliate links which means I may receive a small commission at no additional cost to you if an item is purchase through that link. For more information, click here.*
Free Printable Flower Template
Materials Needed:
Printable Flower Template (FOUND AT THE BOTTOM)
Flower Template Craft Idea
We are happy to share these amazing ideas in maximizing the use of the free printable flower template with your kids.
1. Beautiful Garden of Flowers
Gardening with your children is a perfect way to get them outdoors and explore nature. Once they are finished and satisfied with their simple flower stencil designs, ask them to join you in the garden.
Although this hobby will get your kids dirty and messy, it's still a healthy and inexpensive way for them to learn the importance of life. Let your little one decide what flower they want to grow.
2. Wonderful Flower Books for Kids
We know you can't get enough with this easy flower stencil printable!
Match this free printable flower template with one of our favorite books. Reading to your child as often as possible helps them learn to speak, interact and read by themselves.
We highly recommend these fantastic books about flowers.
3. How Children Learn to Count
The simple flower stencil designs are perfect if you're teaching your child how to count.
Have your little one color the flower template printable and cut it out.
Use a sharpie to write down the numbers on each petal.
Say the number while pointing to the corresponding number until your preschooler is familiar with it.
Practice every day but make sure to do it in a fun and easy way.
You can also pin up this free printable flower template on your children's learning board.
Eventually, your little learner will be motivated to read, write and understand the numbers 11 through 20.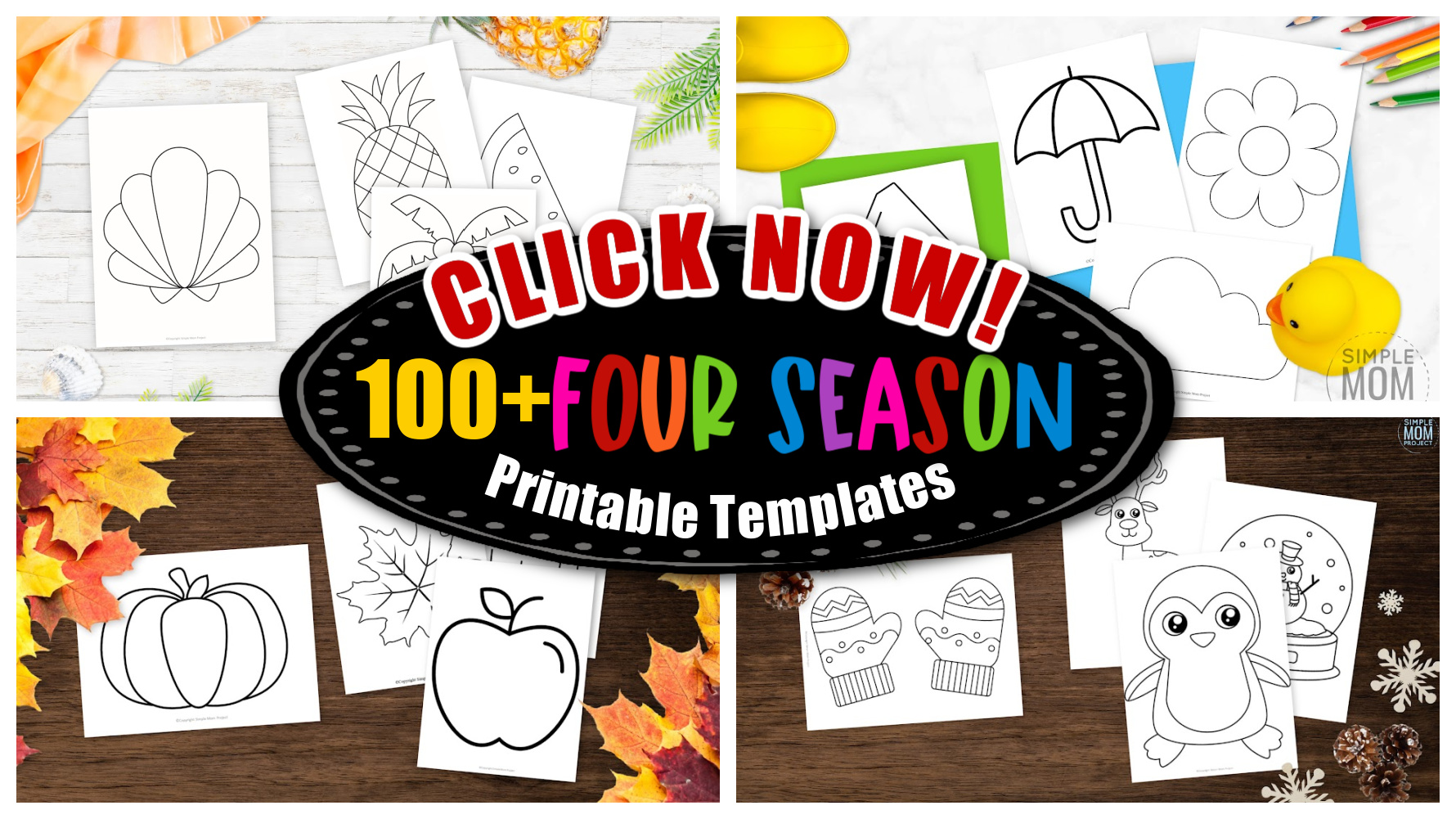 4. Cute DIY Flower Frame Craft
We love it when crafts are quick and fun and that's why this simple printable flower craft is one of our favorites!
If you have some recycled craft supplies on hand, like cupcake liners, popsicle sticks or paper straws, glue, scissors and more, your child will love making this simple flower frame craft.
First, have your preschooler paint or color the simple flower template free craft then cut along the lines.
Use a glue stick or stapler to attach the cupcake wrapper onto the free printable flower template.
Cut out your favorite photo of your cute kiddo into a small circle then glue it onto the cupcake liner.
Using a hot glue gun, attach the popsicle stick or paper straw at the back of the cut-out flower stencil printable.
Decorate the flower cut out template as long as you want or you may want to put it on your colorful mason jar. Display the finished template flower picture frame craft anywhere in your house.
These are just a few ideas on how to enjoy making our simple flower stencil template with your kids.
We are happy to be part of your spring craft activity!
Classic Flower Template
To prevent Copyright infringement, you will see our watermark inserted on all of our images. This will NOT be included in your download.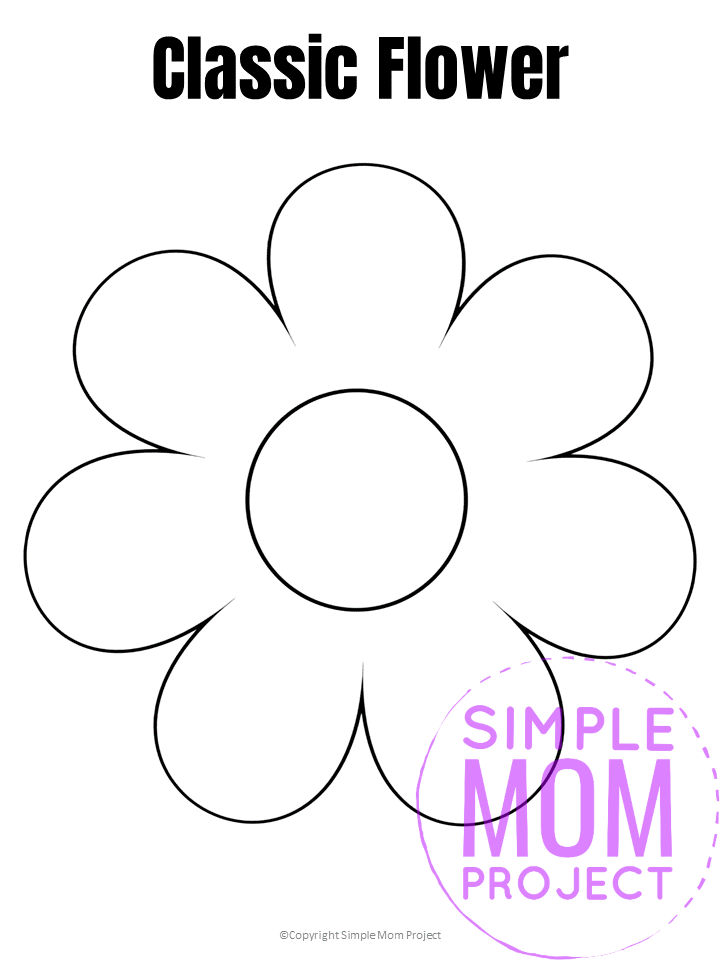 If you want to keep your children productive even during spring break, be sure to include this free printable flower template, making it perfect for home, school or daycare. Let your child use their creative minds to make their simple flower template free craft stand out.
If you and your little one enjoyed using this simple flower stencil, make sure to comment down all your amazing template flower stories.
When you have finished, be sure to share your creation on Simple Mom Project's Facebook Page and follow me on Pinterest!

Kaitlen D.
More Fun Summer Templates: