Do you have little ones who love to go outdoors and explore nature?
Are you looking for an activity with your kids who are curious about their environment?
In this printable daisy template, children will learn about plants, flowers, and how to care for them.
Discover more wonders of nature in this printable daisy template.
With exciting, child-friendly activities, this free printable coloring page is perfect for little nature lovers.
Prepare all the materials you will need and have fun working on these activities with your kids.


*By the way, this post may contain affiliate links which means I may receive a small commission at no additional cost to you if an item is purchase through that link. For more information, click here.*
Printable Daisy Template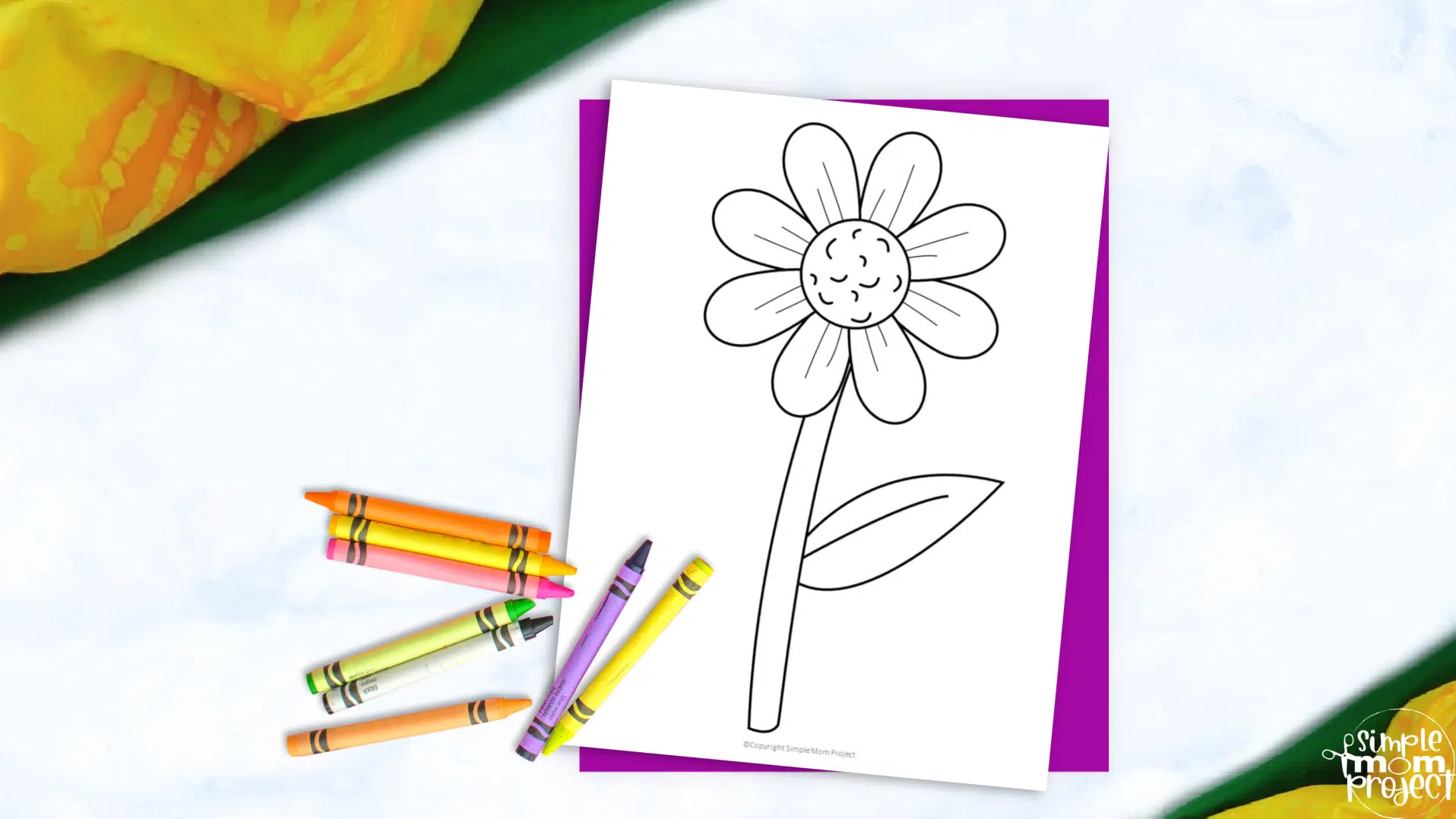 Printable Daisy Template Materials Needed:
Printable Daisy Template (FOUND AT THE BOTTOM)
Make your child's finished printable daisy template a forever memory by laminating it! We use this laminator and cannot express how much we love it! It is not only inexpensive, it is SO easy to use!
Your kids will love seeing how much you adore their art work when you laminate and display it for years to come!
Ideas for Printable Daisy Template
This printable daisy template is sure to get your kids in the mood to explore the outdoors and love nature around us.
We have gathered ideas on how you can include this into your science activity plan or even just in your everyday routine.
1. Fascinating Books about Flower for Kids
It is never early for children to discover the world around them.
Nurture their curiosity with these awesome books about flowers.
2. Fingerprint Daisies
Do your kids enjoy picking and collecting flowers from your garden?
What are their favorite flowers?
This fingerprint daisies activity is a simple fine motor and sensory activity.
This is ideal for children who can't seem to keep their hands off flowers.
Print a copy of the printable daisy template.
Guide your little ones to press any of their fingers coated in paint carefully on the daisy coloring page.
They can repeat the process again.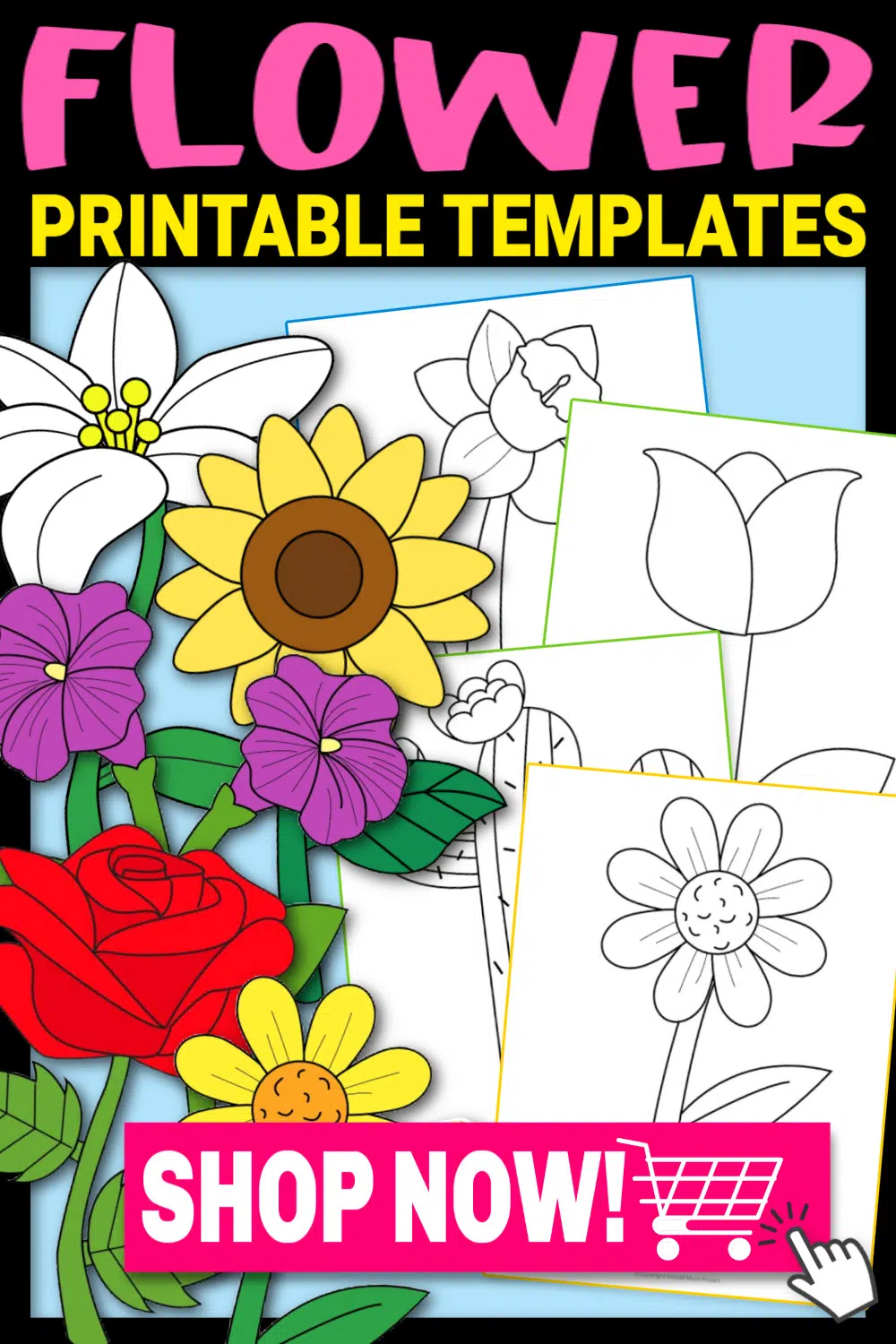 3. Paper Plate Garden
Heading outdoors to your garden for a picnic with your family?
Go outside with this easy-to-do paper plate garden craft to keep your little ones entertained.
Have your kids work on the printable daisy template first by coloring the flower stencil.
Cut the flower shape and paste it on a paper plate.
Print one or more daisy templates.
Add real leaves to your paper plate garden to make it more realistic.
4. Daisy Flower Bouquet
This white flower can be used in so many ways.
You can create a flower bouquet using this paper flower template and be given it to someone special.
Use simple materials like cardstock, popsicle sticks, and a printable daisy template.
Start with printing two to three copies of flower templates.
Decorate the daisy template.
Cut the flower shape out.
You can glue the flower template onto a popsicle stick to make it stand on the bouquet firmly.
For the bouquet wrap, cut a square shape of brown cardstock.
Have your kids fold it how they want to wrap the flowers.
Insert the daisy flowers inside the bouquet.
Simple and inexpensive gift yet sweet and memorable to receive.
Discover how fun and educational this printable daisy template is with all these ideas we prepared.
Are you excited to explore and wander outdoors with your little ones?
Nurture their curiosity with all these fantastic activities that you can enjoy over the weekend.


Printable Daisy Template:
Grow a love of art and nature with this free printable daisy template.
Your little ones will enjoy decorating the flower stencil with all the colorful materials.
Nature has a lot of incredible things to explore.
Inspire your little ones to learn about the world they live in with this printable daisy template.
We have a lot of amazing ideas that teach kids about flowers, art, and more.
Don't hesitate to share your experiences and learning plans in the comments.
Feel free to show us your creations on Simple Mom Project's Facebook Page and follow me on Pinterest!

Kaitlen D.
More Fun Flower Templates