Every day is a good day to spend time outdoors with your children.
They enjoy being outdoors because it allows them to explore and observe their surroundings.
This printable sunflower template is an activity that your children can do inside or outside the house.
With all of our ideas, your kids will undoubtedly develop an appreciation for the nature around them.
Children will learn about the life cycle of a sunflower, practice their grip by coloring the sunflower template, improve their fine motor skills by making sunflower crafts, and explore their senses through sensory play.
These ideas are perfect for your flower homeschooling plans for your children.
This printable sunflower template will keep your kids entertained for hours.
Prepare to have a fantastic weekend with sunflowers!


*By the way, this post may contain affiliate links which means I may receive a small commission at no additional cost to you if an item is purchase through that link. For more information, click here.*
Printable Sunflower Template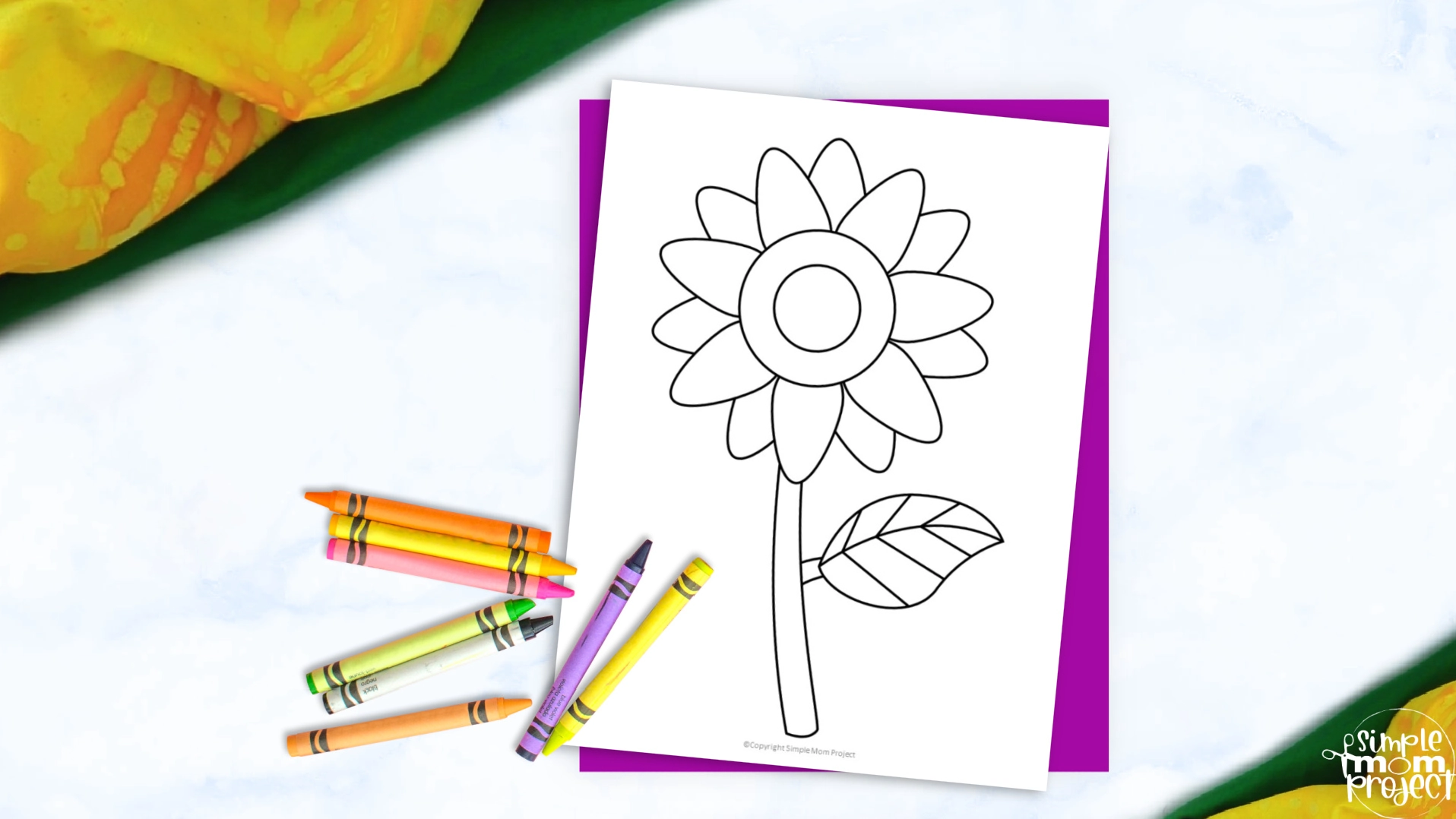 Printable Sunflower Template Materials Needed:
Printable Sunflower Template (FOUND AT THE BOTTOM)
Make your child's finished printable sunflower template a forever memory by laminating it! We use this laminator and cannot express how much we love it! It is not only inexpensive, it is SO easy to use!
Your kids will love seeing how much you adore their art work when you laminate and display it for years to come!
Looking for more stunning flowers to add to your collection? Check out our Daisy, Bee, and Sunflower Cut and Paste Craft.
Ideas for Printable Sunflower Template
Sunflowers are known as happy flowers, so we're sharing these awesome ideas to make learning more enjoyable.
Take note of our suggestions for incorporating the printable sunflower template into your daily plans and routines at home.
1. Blooming Sunflower Books for Kids
Imagine walking through a sunflower field with your children while reading these books as sweet as the sun.
Discover the life of sunflower and be amazed by the brightest pages in these books.
Snuggle up with a good book before beginning to work on the printable sunflower template.
2. Sunflower Pasta
Sunflowers are a popular flower among the crowd.
With their vibrant yellow petals, they make the ideal gift to brighten someone's day.
These printable sunflower template ideas will keep your kids coming back for more.
Bring out all of your craft materials and have some fun making sunflower pasta with your preschoolers.
We'll need pasta noodles (penne or rotini), glue, and the printable sunflower template to get started.
Allow your children to color the sunflower drawing if they want to.
To make the sunflower pasta craft, arrange the pasta noodles on the flower's petal before gluing them together.
This sunflower pasta craft can also be used as a greeting card by your little ones.
Below the sunflower template, have them write a message to someone they care about.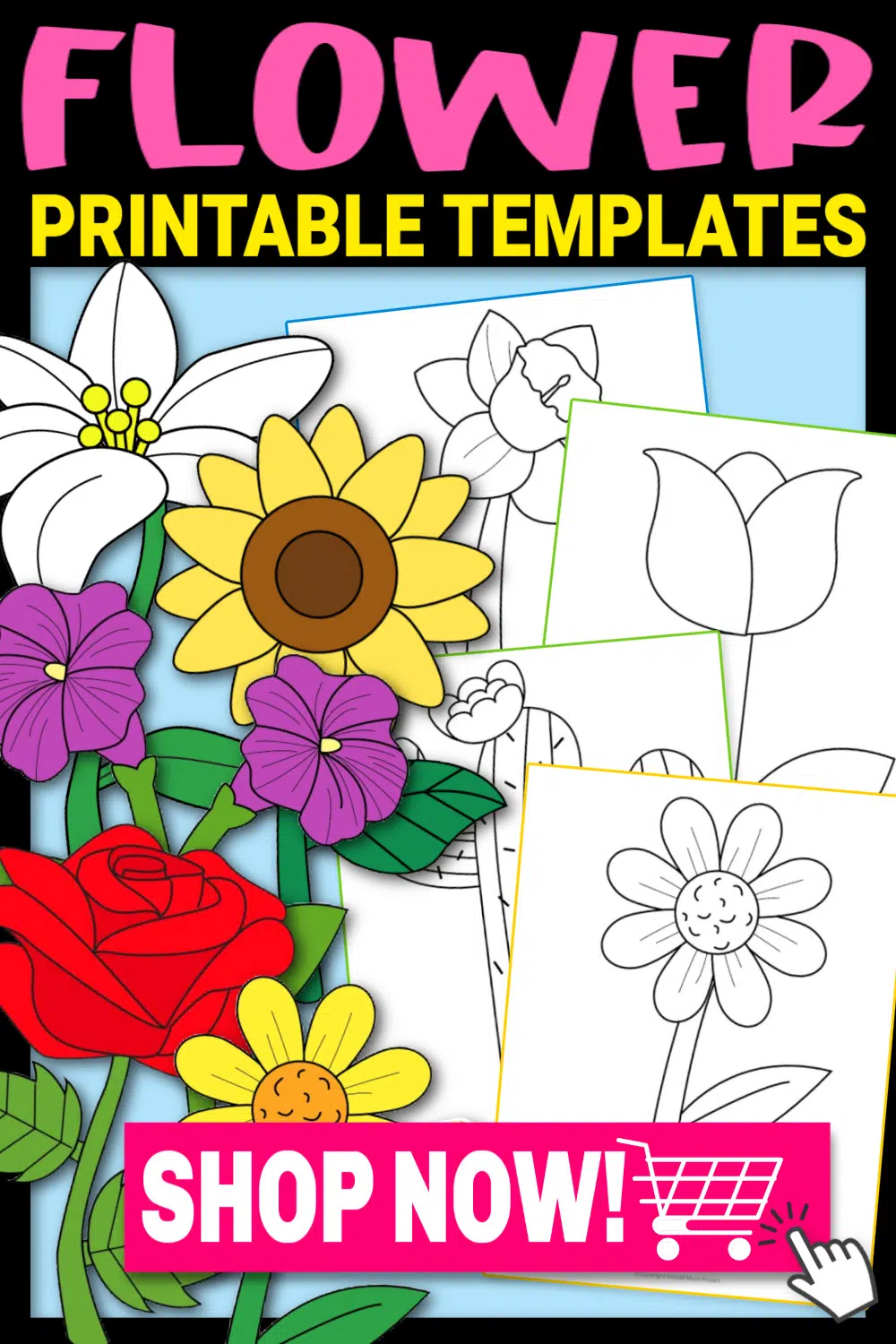 3. Sunflower Sensory Bin
The printable sunflower template ideas we have help with a variety of aspects of a child's development.
Sensory activities allow for the development of both cognitive and creative abilities.
This sunflower sensory bin activity is great to include in your lesson plan if you want to teach your kids about the five senses, flowers, or fine motor skills.
You can also do this outdoors with the whole family during a picnic!
We'll need a bin, sunflower seeds, sunflowers or any flower from your garden, spoons, cups, and tweezers.
Fill the bin with sunflower seeds first.
Place the spoons, cups, and tweezers.
Arrange the flowers in the bin.
While your children are scooping and transferring sunflower seeds from cup to cup, this is an excellent time to discuss the sunflower.
Share some interesting facts about sunflowers, such as the fact that sunflower means "flower of the sun," that their seeds are edible, and that they are one of the fastest-growing plants.
4. Sunflower Themed Party
Can't seem to get enough of sunflowers?
This printable sunflower template can also be used for parties or special occasions.
These sunflower stencils can be used as decorations, banners, table décor, and invitations.
They can also use it as a thank you card or as a souvenir.
Your little ones will be begging for a sunflower-themed party in no time!
These are the most creative printable sunflower ideas we've come across.
We hope you had fun putting together your learning plans with these activities.
We are confident that your preschoolers will enjoy being productive this weekend.


Printable Sunflower Template: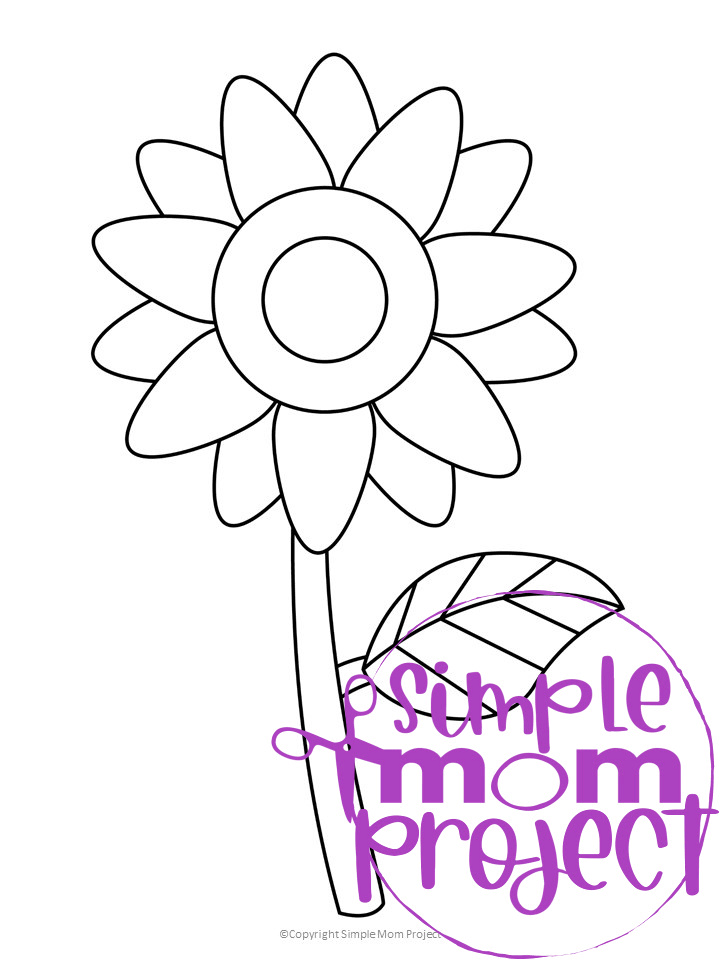 Are you ready to get started on the printable sunflower template?
Prepare your brightest yellow crayons and markers, and let's make some splendid sunflowers!
Working on this paper flower template improves your preschooler's coloring grip, introduces color recognition, and unleashes their creativity.
This printable sunflower template will help them develop a love of nature, art, and learning.
We'd like to hear about all of your favorite ideas from this sunflower template.
Don't forget to leave your thoughts in the comments section.
When you have finished, be sure to share your creation on Simple Mom Project's Facebook Page and follow me on Pinterest!

Kaitlen D.
More Fun Flower Templates