It seems like every child (and some adults, too!) on this planet is obsessed with Frozen and printables.
The storyline is absolutely perfect and my kids love every character, especially Olaf, the snowman who always lightens the mood.
We'd love to share with you this simple printable snowman template that can be used for tracing stencils, string art, applique, coloring and other winter theme crafts.
The preschool printable snowman clipart is also perfect for classroom or bulletin board decorations and work great as simple snowman coloring pages too!
Print as many large snowman outline templates as you want and offer it to your friends and family for a lovely winter memory.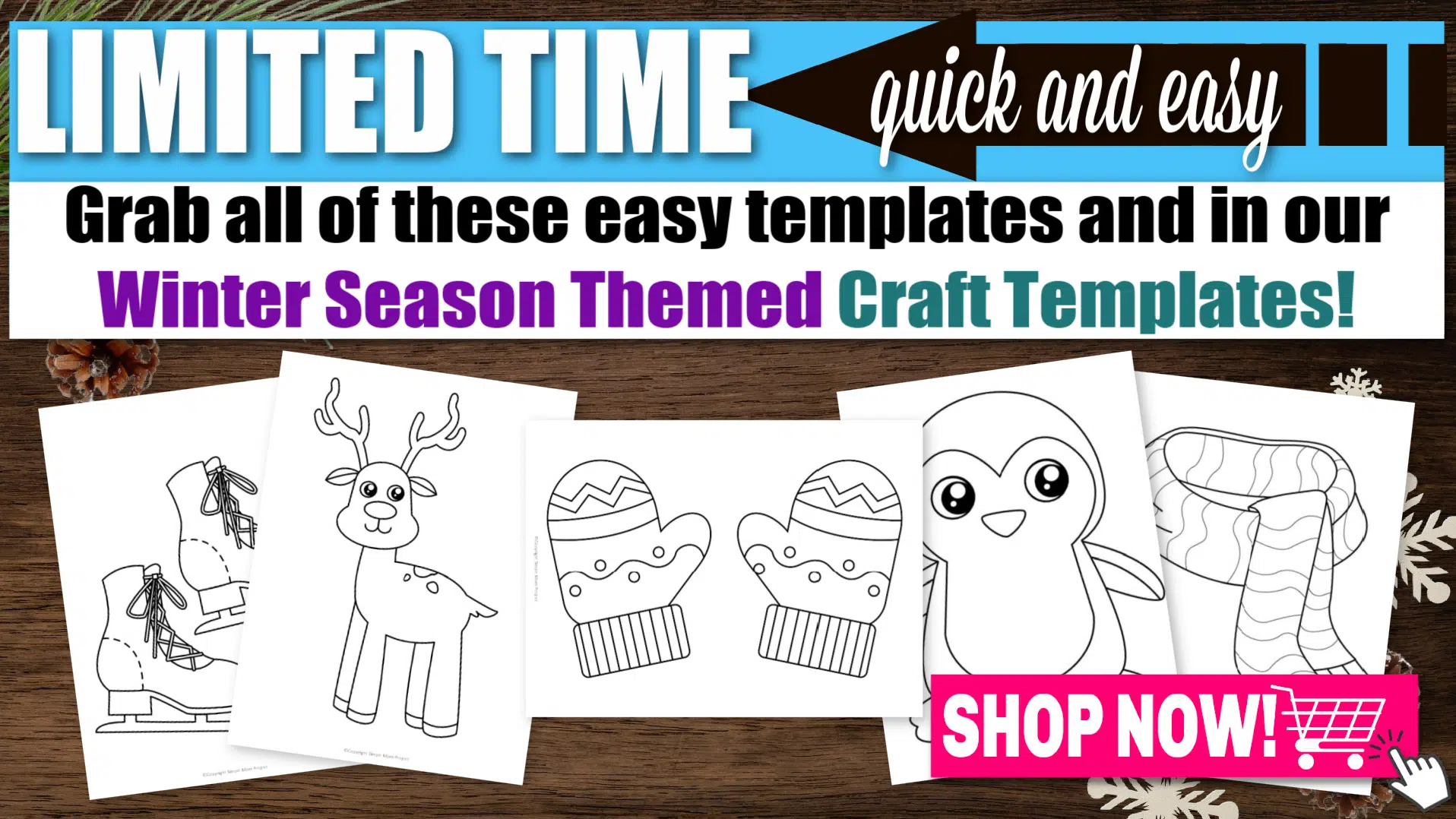 *By the way, this post may contain affiliate links which means I may receive a small commission at no additional cost to you if an item is purchase through that link. For more information, click here.*
Free Printable Snowman Template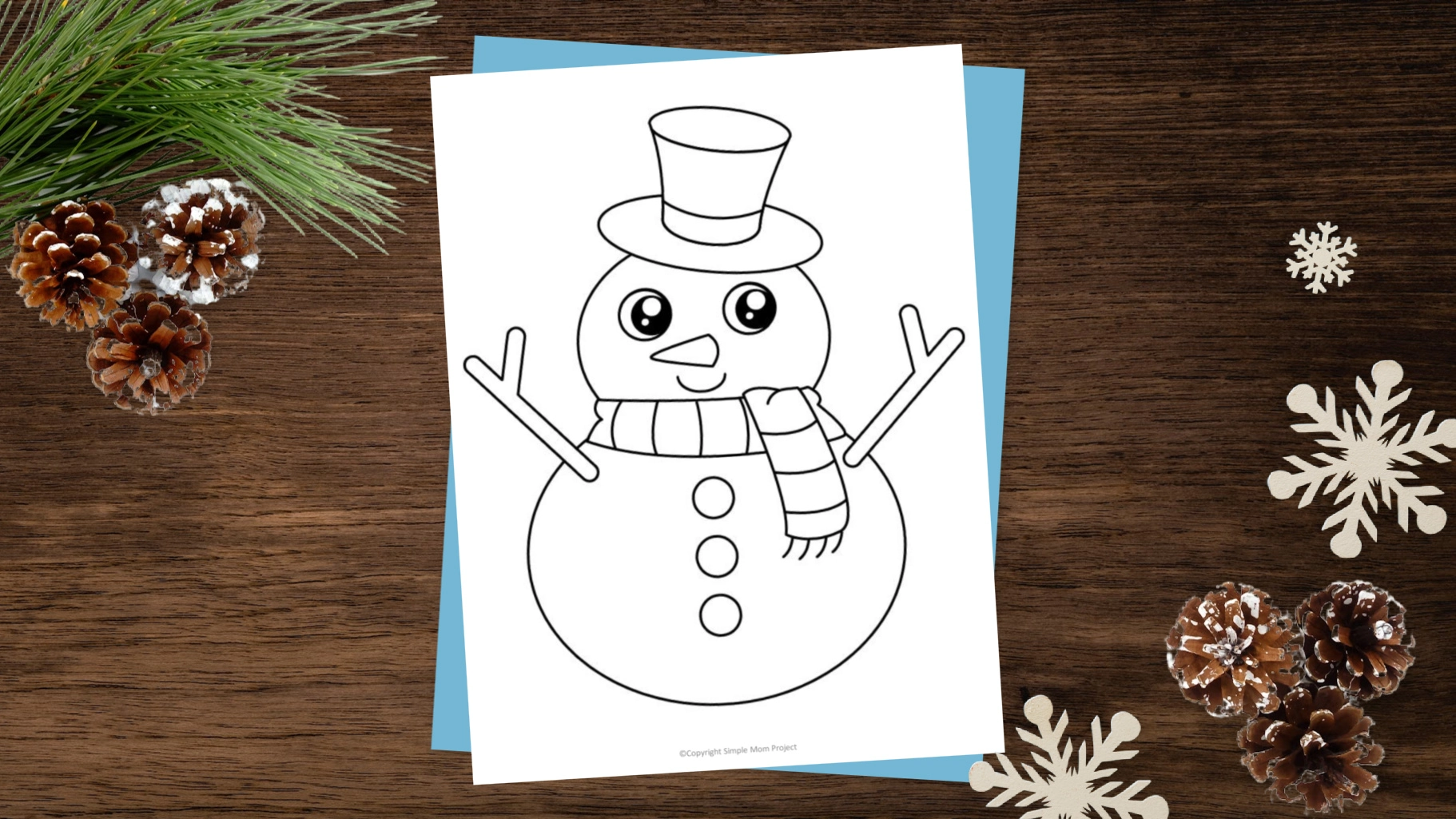 Snowman Template Materials Needed:
Printable Snowman Template (FOUND AT THE BOTTOM)
Make your child's finished snowman template a forever memory by laminating it! We use this laminator and cannot express how much we love it! It is not only inexpensive, it is SO easy to use!
Your kids will love seeing how much you adore their art work when you laminate and display it for years to come!
Are you looking for more winter blank template downloads? Check out this Penguin, Reindeer and Snow Globe template for your kids.
Ideas for Snowman Template
We've put together a list of the best ideas to help build inspiration on how to incorporate this free printable snowman cartoon template in your everyday life with the kids.
1. Must Have Snowman Books for Kids
Reading amazing stories to your toddler or preschooler promotes brain development and language skills.
Here are a few lists of my child's favorite books to read about snowmen.
2. Quality Time with the Family
Do your children want to build a snowman? 
Of course, they do!
Winter break is also a great opportunity to spend quality time with the whole family doing just that! 
We watched the movie Frozen over and over again.
Once the movie is done, encourage your girls to put on their favorite Elsa or Anna costumes and perform a show to their favorite Frozen songs.
We let the kids go outside once or twice to build their own snowman.
If this isn't an option for you, simply use this printable activity snowman template, grab some scissors and make a fantastic snowman puzzle. You and your little ones can build a snowman over and over again!
They love to put a hat and a carrot nose on their small snowman's face that looks exactly like Olaf. You can print our snowflake templates too and glue them to a white cardstock paper, turning a simple piece of paper into a fun greeting card for the winter season!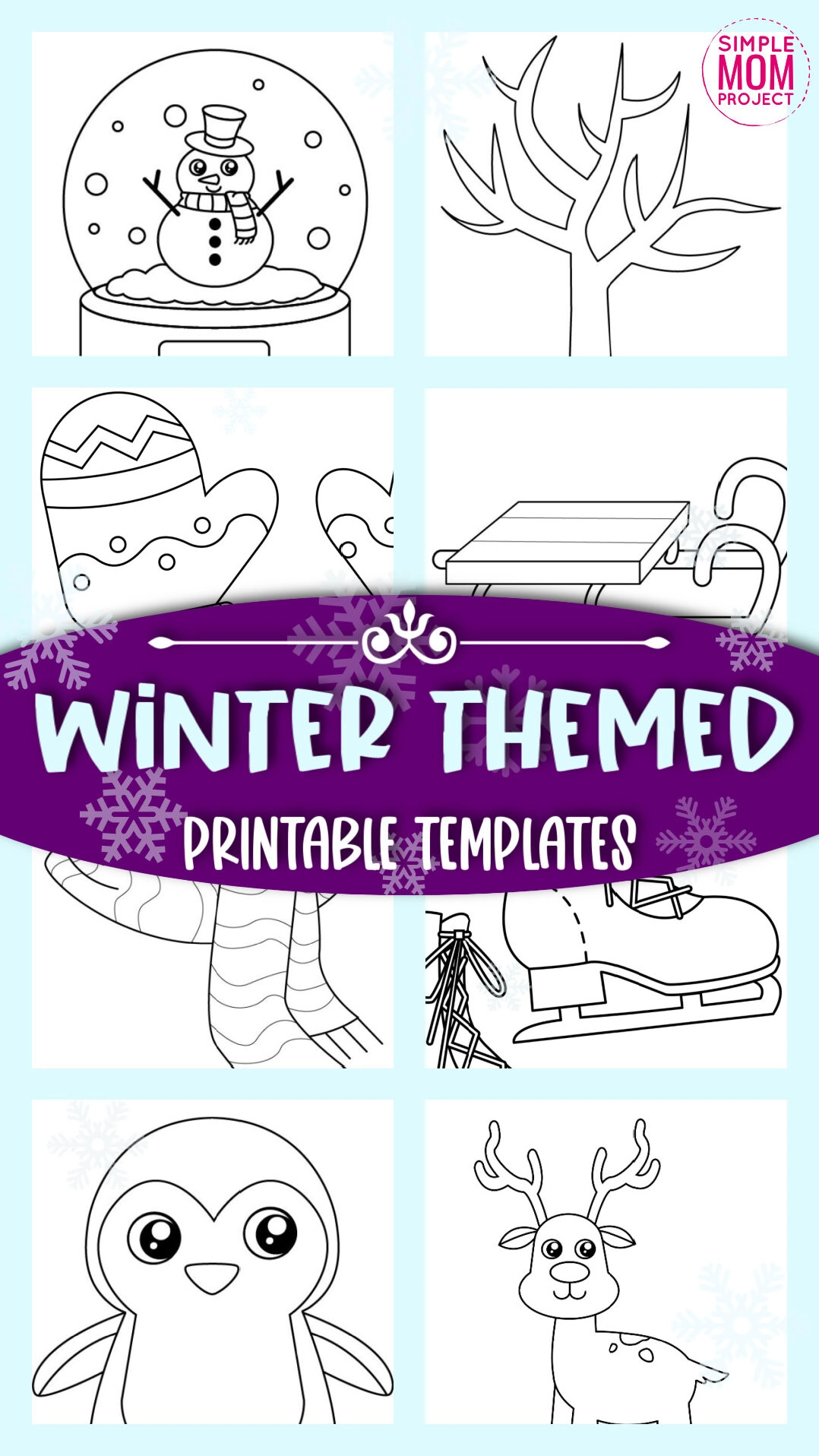 3. Easy Paper Snowman Craft Puppet
We love it when we have craft ideas that are quick and fun to do!
This is a great snowman template for preschool, kindergarten, toddlers, really kids of all ages!
Build your own adorable snowman puppet craft using inexpensive supplies that you probably have inside your home. (ex scissors, glue stick, construction paper) 
Using our blank snowman outlines, trace a the design on felt paper, use a glue stick to attach it together.
If you really want to make this snowman puppet pop, add some glitter to his top hat.
Turn this wonderful craft project into a winter activities wonderland!
Younger kids and older kids alike will have a blast designing their snowman template with all different color versions.
We use googly eyes to make a goofy snowman face! We LOVE the self adhesive kind. 
Glue a piece of ribbon around the snowman to make a scarf and tape the popsicle stick at the back of your snowman craft.
To finish him off, use real craft buttons.
Now your kids have a cute snowman they can play around with.
You can even go outside and grab some branches off the tree to make a diy broom and stick arms for your new cute little snowman template craft.
4. How to Build a Snowman Template
Are you in need of a free printable snowman template for cotton balls? This is a perfect one!
Take out all the classic craft supplies and let's make a cotton ball snowman craft together!
First of course, print off the snowman template. Afterwards, grab some cotton balls.
You may already have some at home, but if you don't, we really like these. 
Next, glue on the cotton balls on each part of the snowman template that's typically white.
Be sure to leave some space for the snowman's eyes.
Pom Poms also work really well with this type of craft.
Toddlers especially love playing with the pom pom balls. 
Add decorative items as much as you want, like sequins, beads and ribbon for the scarf.
We also created different sizes of snowflakes in the background.
These are just some of the few fantastic ideas that can help you and your preschooler to maximize the use of this free printable snowman drawing template during winter break.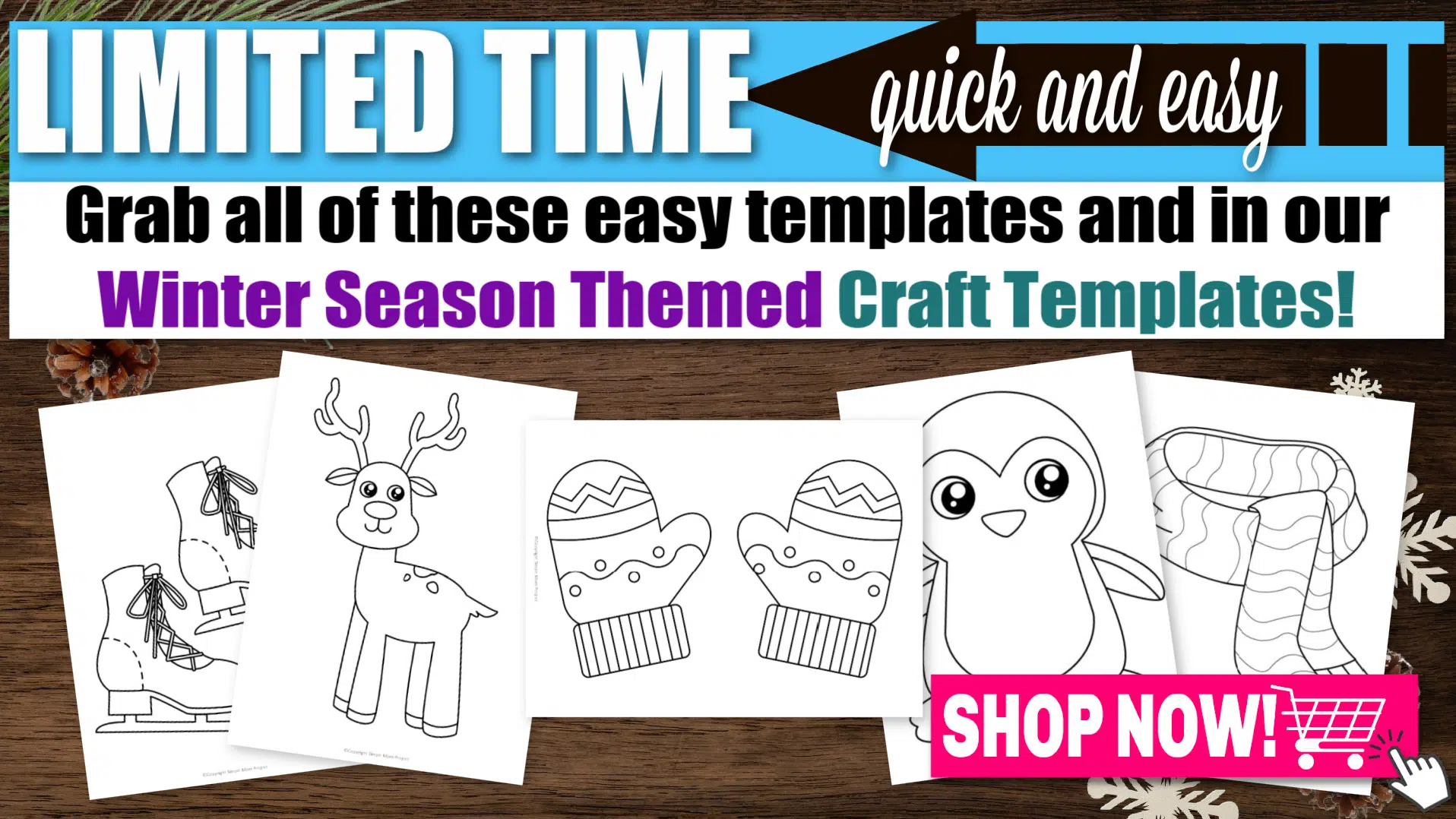 Printable Snowman Template: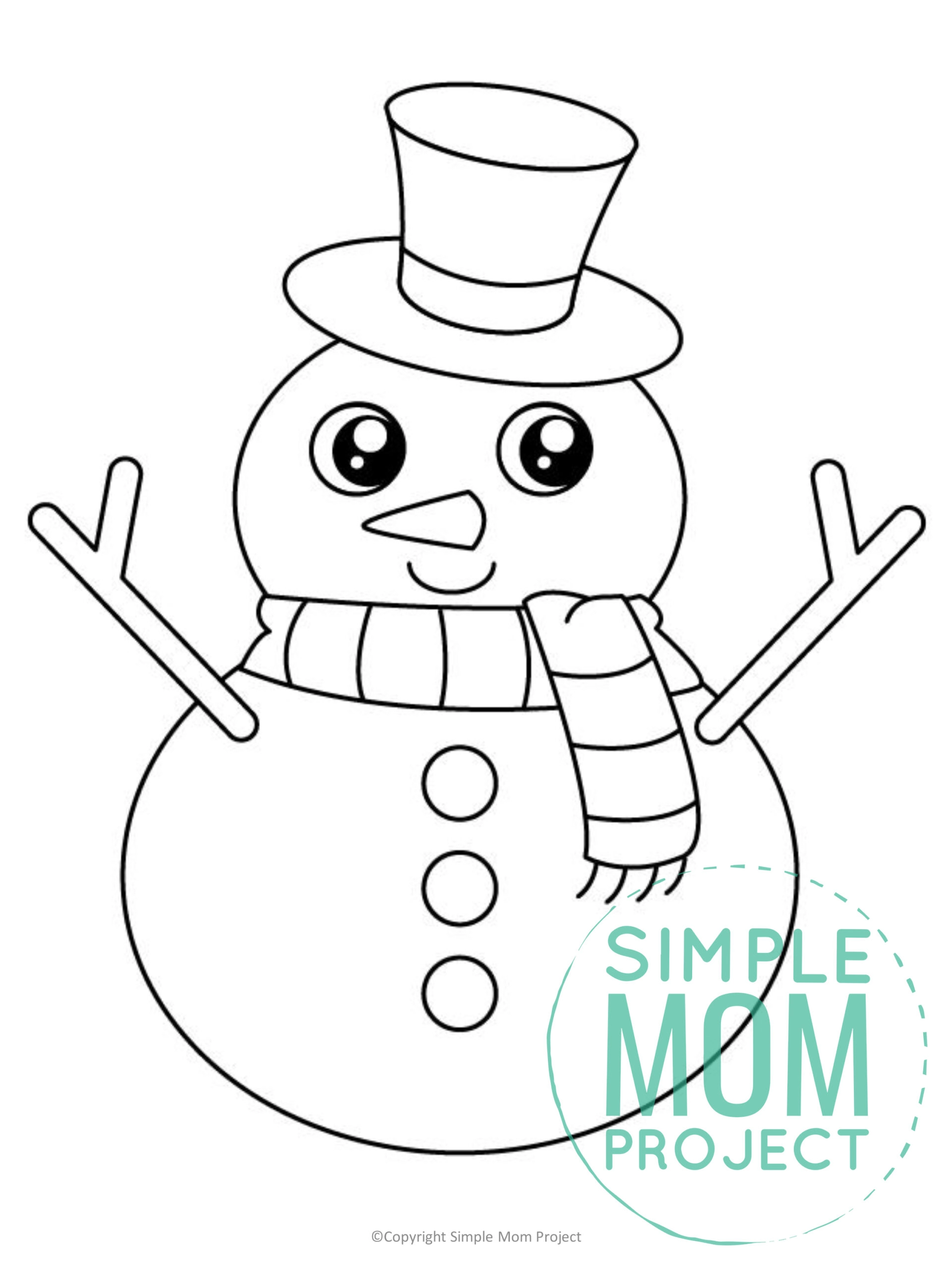 This free printable cute snowman template is the ideal indoor winter activity if you want to keep your children busy during the winter break.
It will also help your little one to improve their hand-eye coordination, coloring, writing and fine motor skills.
Having a lot of fun making this preschool printable snowman outline template with your children?
Don't forget to share all your incredible experiences in the comment section.
When you have finished, be sure to share your creation on Simple Mom Project's Facebook Page and follow me on Pinterest!

Kaitlen D.
More Easy Winter Craft Templates