Stuck indoors with bored children on winter days?
Make sure to give this easy printable penguin template to your kids for a long hour of fun activity.
If your child is a fan of the Happy Feet or Madagascar movie, they will definitely love working on this free printable penguin outline template.
Cut out the penguin clipart and use it for coloring, tracing stencil, craft, or decoration.
This cute printable penguin template can be used for preschool lesson plans and bulletin board or classroom decorations.
Print as many penguin drawing templates as you want and offer it to your friends and family.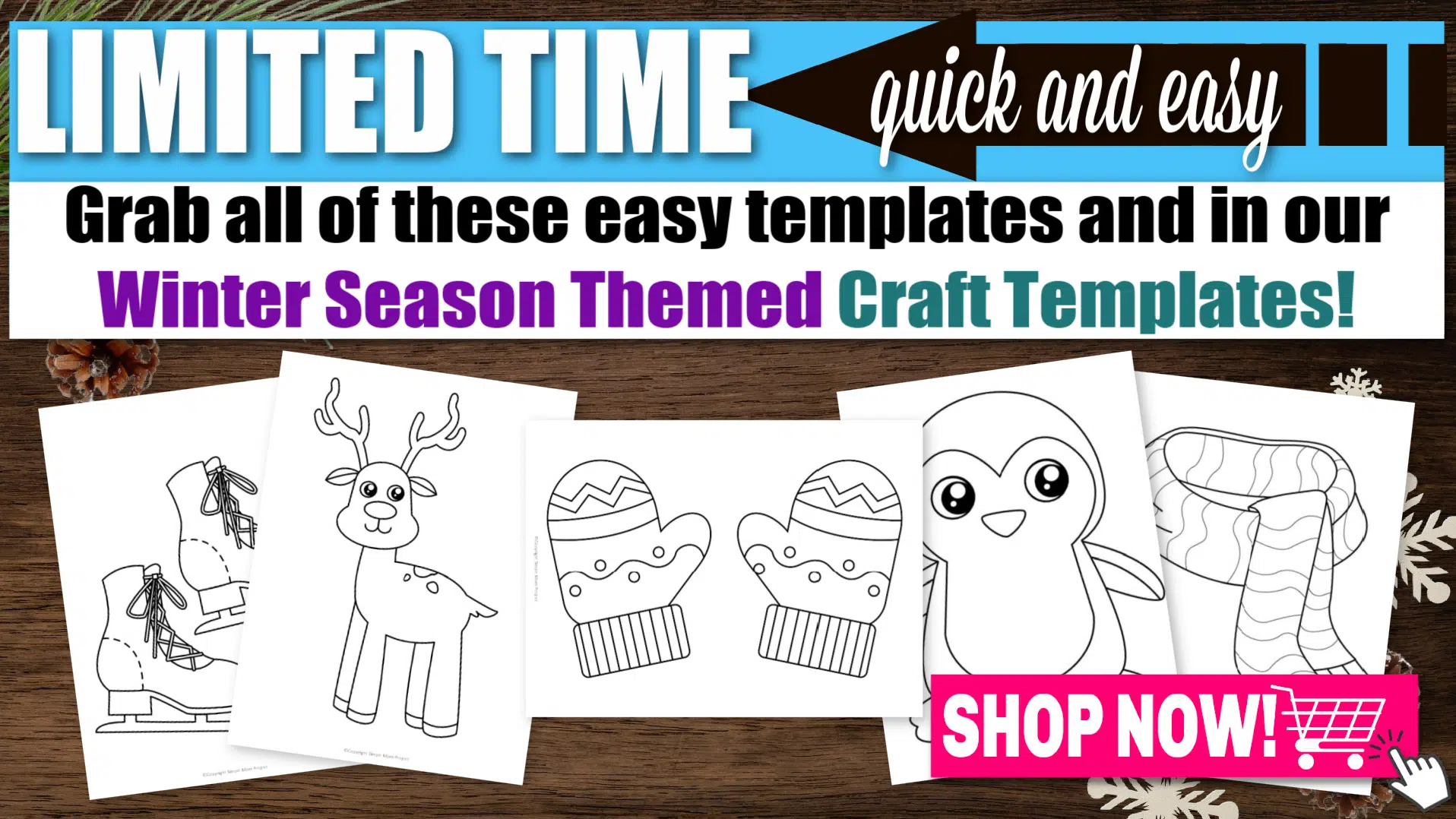 *By the way, this post may contain affiliate links which means I may receive a small commission at no additional cost to you if an item is purchase through that link. For more information, click here.*
Free Printable Penguin Template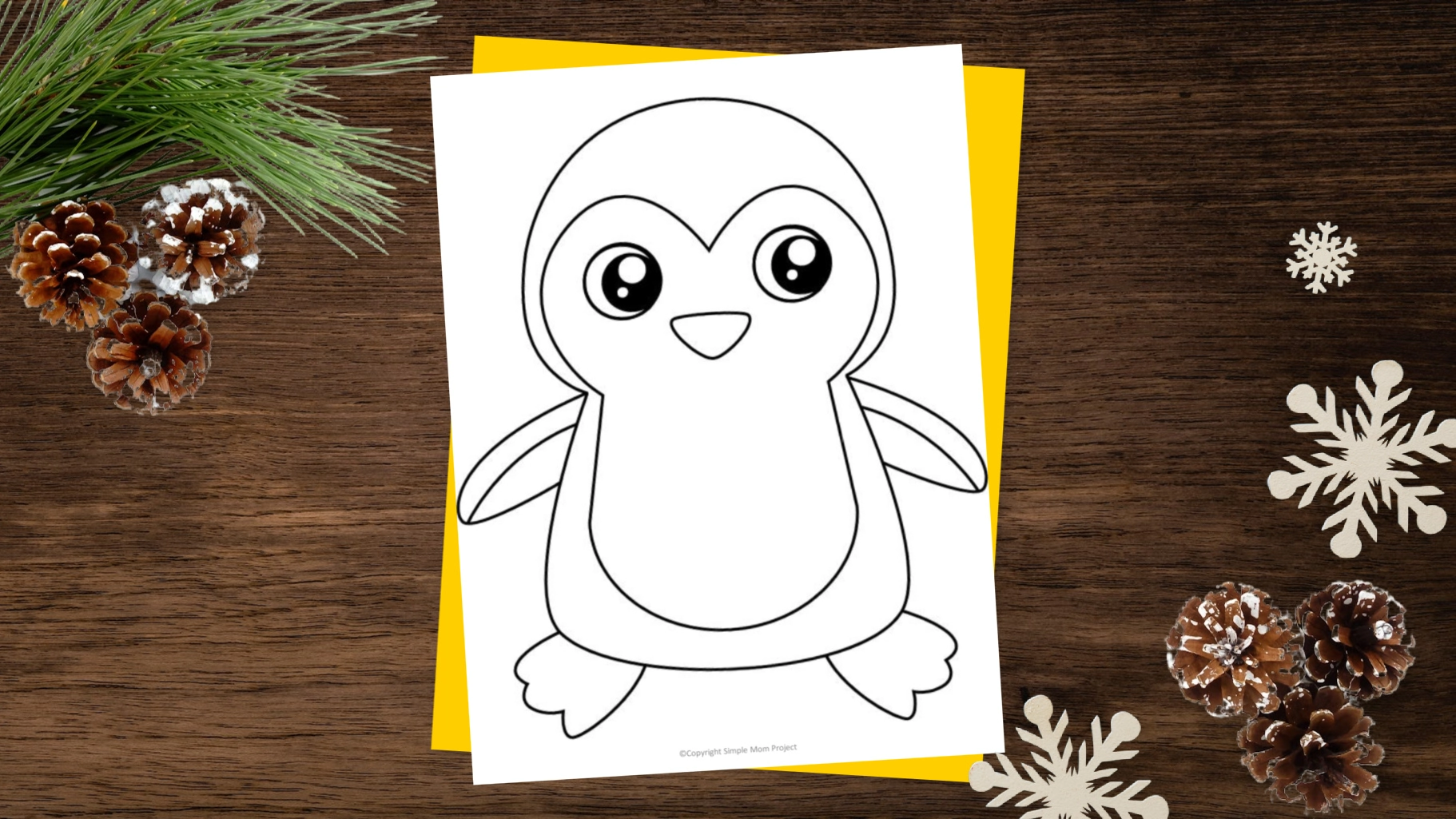 Penguin Template Materials Needed:
Printable Penguin Template (FOUND AT THE BOTTOM)
Make your child's finished penguin template a forever memory by laminating it! We use this laminator and cannot express how much we love it! It is not only inexpensive, it is SO easy to use!
Your kids will love seeing how much you adore their art work when you laminate and display it for years to come!
Looking for more simple winter templates for your children? Be sure to check out our Snowman and Reindeer template.
Ideas for Penguin Template
We came up with these terrific ideas on how to include this free printable cute penguin template in your everyday life with the kids.
1. Cool Facts About Penguins
If you're planning a trip to the zoo with your children, you're going to love this preschool printable penguin template!
Penguins are adorable and flightless birds.
Did you know that the black and white feathers of a penguin are actually for camouflage?
They have four layers of feathers which helps to keep them warm.
Did you know that instead of wings, they have flippers?
This makes them excellent swimmers!
Penguins spend around half their time in water and the other half on land.
2. Penguin Books for Little Learners
While your little one is having a great time working on their own free printable penguin template, it's time to incorporate it with a good book about these adorable small penguins.
Here are a few lists of my children's favorite books that your little one will surely love too!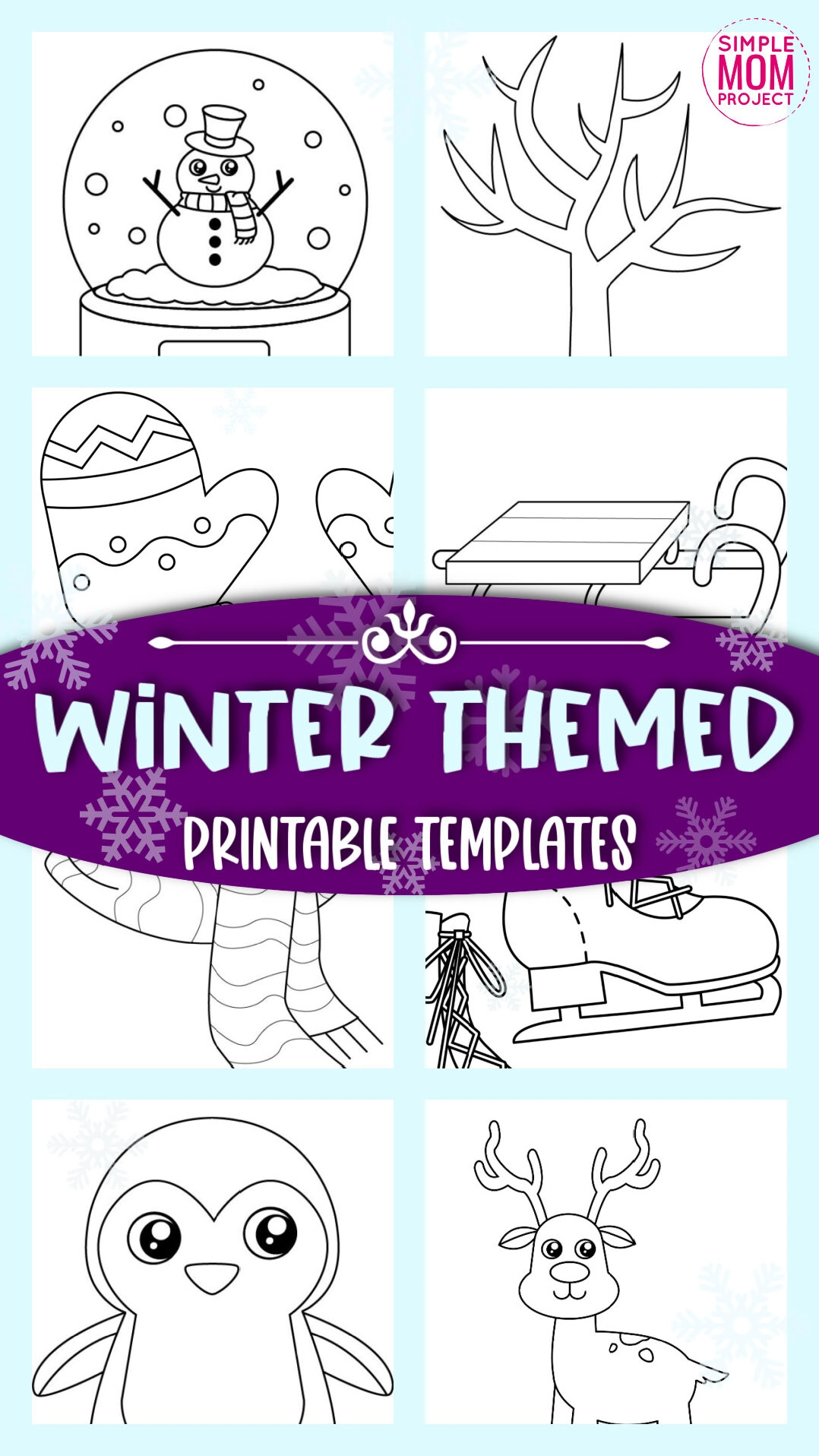 3. Cute Paper Roll Penguin Craft
Let your preschooler's creativity flow by making this cute paper roll penguin craft.
Grab all the simple art and craft supplies that you probably already have in your home.
First, let's do the painting!
Let your child paint the recycled toilet paper roll black and leave it for a few minutes to dry.
Next, cut out two oval shapes out of black paper for the wings and a half oval shape out of a white paper.
Then, cut out the beak and two small feet out from an orange paper.
Glue every cut-out paper piece on the toilet paper roll, and stick on the googly eyes.
My children love adding decorative items like heart shaped beads and stickers.
Now your kids have a little penguin they can play around with!
4. Cotton Balls Penguin Craft
Making this cotton ball penguin craft is far from boring and so simple to do!
Trace our free printable penguin stencil template on a black cardboard paper and cut it out.
Start gluing the cotton balls on the face and belly part of the penguin.
Cut the beak and feet out from orange paper.
Lastly, glue on the googly eyes for a goofy look!
We hope you enjoyed these wonderful ideas we shared in using the easy printable penguin template.
We are confident that your kids will obtain a lot of new knowledge.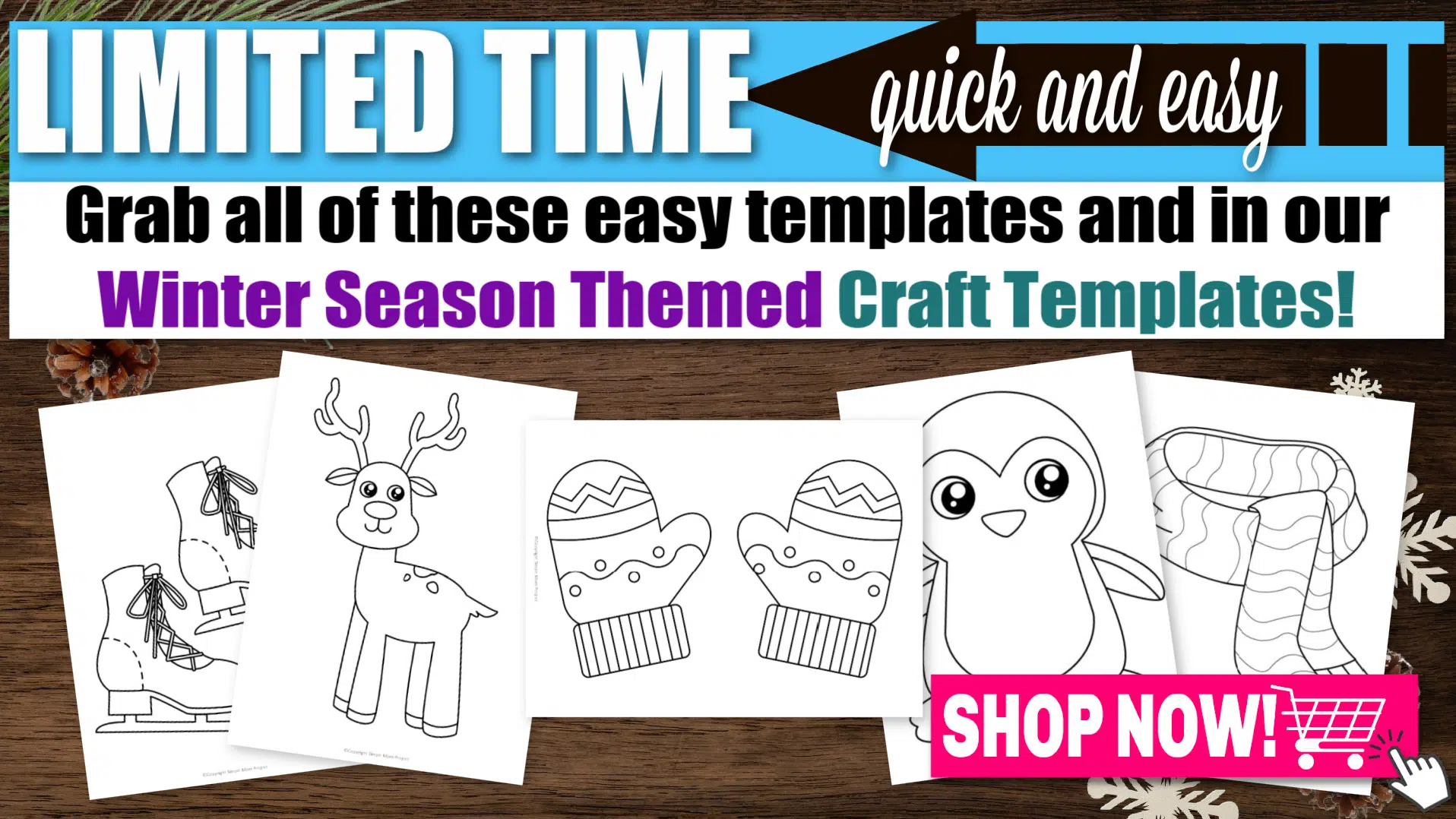 Printable Penguin Template:
This simple printable penguin template could work for a variety of ideas such as making string art, fun sewing or applique, origami or felt paper projects, and writing the alphabet, especially the letter P.
If your toddler or preschooler enjoys incorporating this free printable penguin stencil template in your daily life, be sure to comment down all your incredible stories in the comment section.
When you have finished, be sure to share your creation on Simple Mom Project's Facebook Page and follow me on Pinterest!

Kaitlen D.
More Wonderful Winter Template