You might wonder if there are other ways to occupy your children during the summer break.
That's where this easy free printable beach ball template comes to the rescue!
Take an imaginary trip to the beautiful white sand beach when your child starts coloring and designing this basic black and white free printable beach ball outline template.
It's a great opportunity to express their creativity at such a young age.
This preschool printable beach ball drawing is perfect for welcoming summer!
So, better grab all the color and craft materials.
Print as many beach ball templates as you want to share with your family and friends.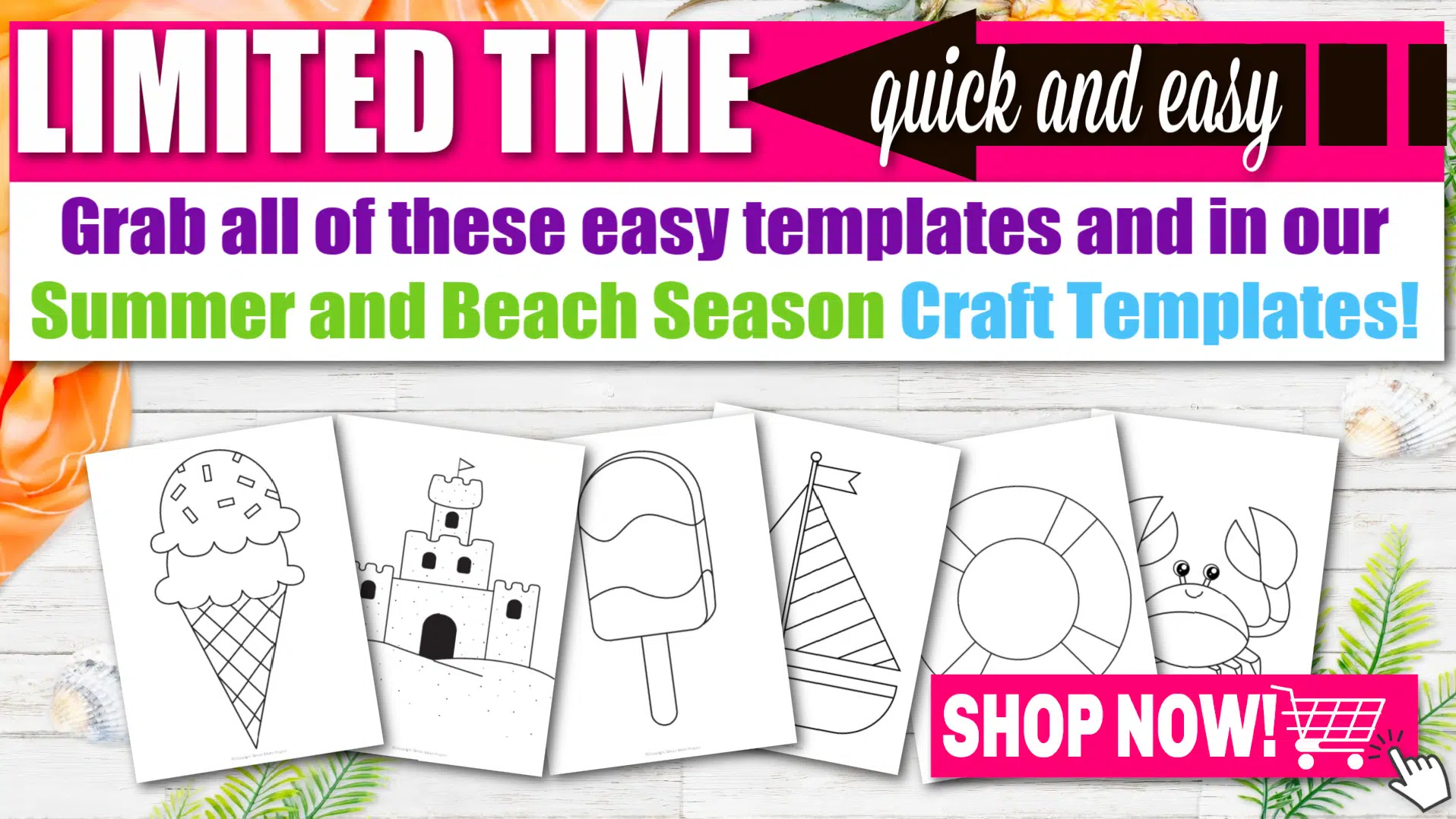 *By the way, this post may contain affiliate links which means I may receive a small commission at no additional cost to you if an item is purchase through that link. For more information, click here.*
Free Printable Beach Ball Template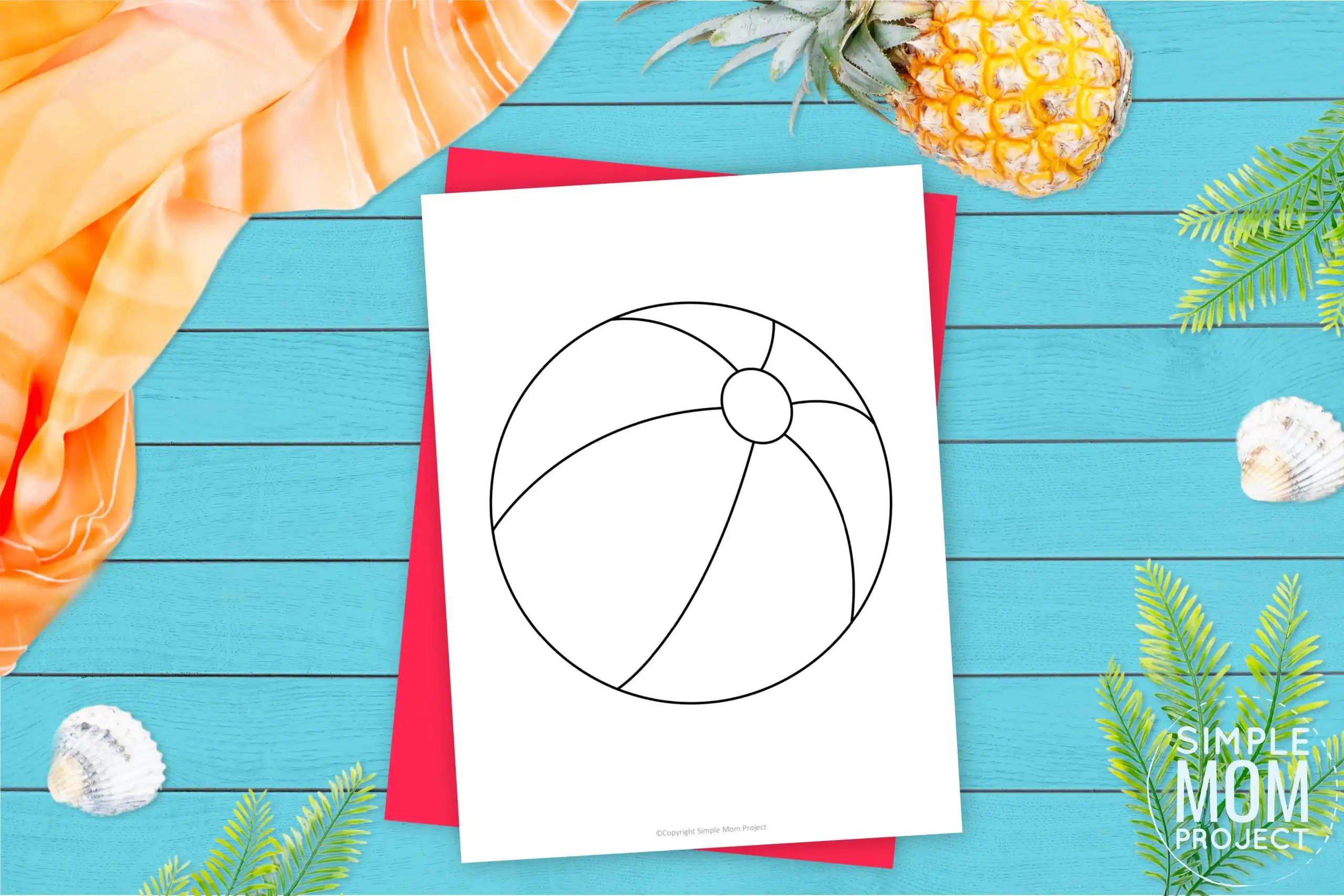 Beach Ball Template Materials Needed:
Printable Beach Ball Template (FOUND AT THE BOTTOM)
Make your child's finished beach ball template a forever memory by laminating it! We use this laminator and cannot express how much we love it! It is not only inexpensive, it is SO easy to use!
Your kids will love seeing how much you adore their art work when you laminate and display it for years to come!
Looking for more fun and easy beach templates? Be sure to check out our Beach Umbrella and Beach Pail & Shovel template.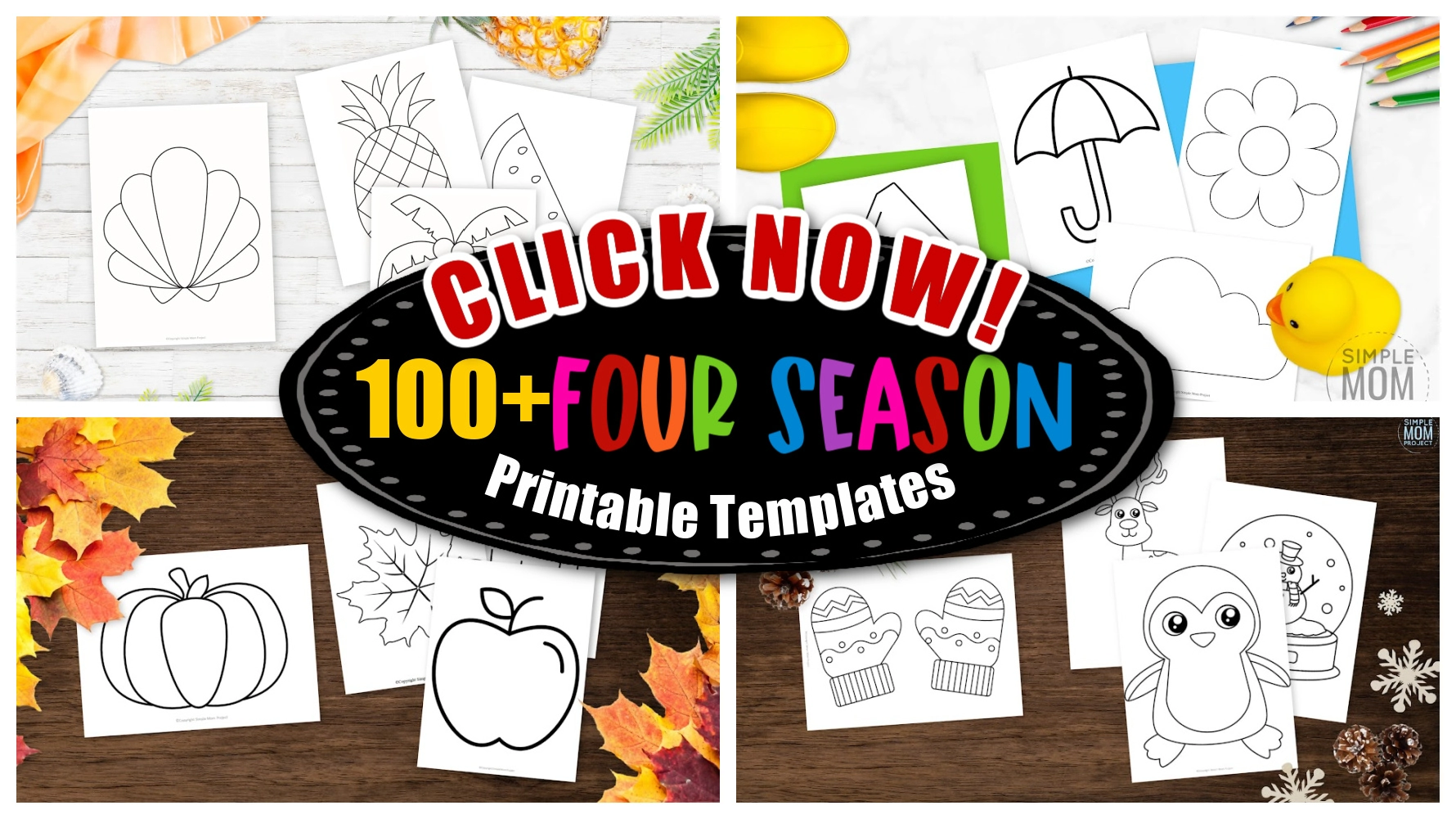 Ideas for Beach Ball Template
We came up with these fantastic ideas on how to incorporate this free printable beach ball template in your children's daily life.
1. Storytime for Children
Reading to your child is one of the most effective ways to build their listening skills and imagination.
Reading them a bedtime story boosts their learning and creates a special parent-child bond.
We love to share with you some of my children's favorite books to read during the summer.
2. Paper Plate Beach Ball Craft
We love it when DIY crafts are quick and fun!
That's why this easy paper plate beach ball craft is one of our favorites during summer.
Gather all the simple materials like paper plate, paint, paint brush, black marker, glue and more.
Draw a small circle on the middle part of the paper plate, then draw six lines coming off of the small circle.
Let your child paint each triangle with different colors they want, leave it in a few minutes to completely dry.
Your little one can now play with their paper plate beach ball craft!


3. Learn to Recognize Colors
This simple printable cartoon beach ball template will encourage your preschooler to identify the basic colors.
You can write numbers on each triangle part of the beach ball drawing template, add legends on the side and let your little learner explore their creativity by using any coloring materials.
Once your preschooler is done coloring their masterpiece, teach them the names of the color they used.
Always remember to do it in a fun way so they can easily remember every lesson you taught.
4. Fun Beach Ball Games
Playing allows your child to improve their motor skills, concentration, coordination, balance and spending their natural energy.
My children love to play volleyball using their beach ball.
After my children finished designing their printable beach ball template, we decided to make a simple DIY volleyball net in the backyard to burn some energy.
Then, just hit the beach ball back and forth.
Enjoy these wonderful preschool printable beach ball template ideas with your little ones.
We are confident that they will gain knowledge in making this fun activity!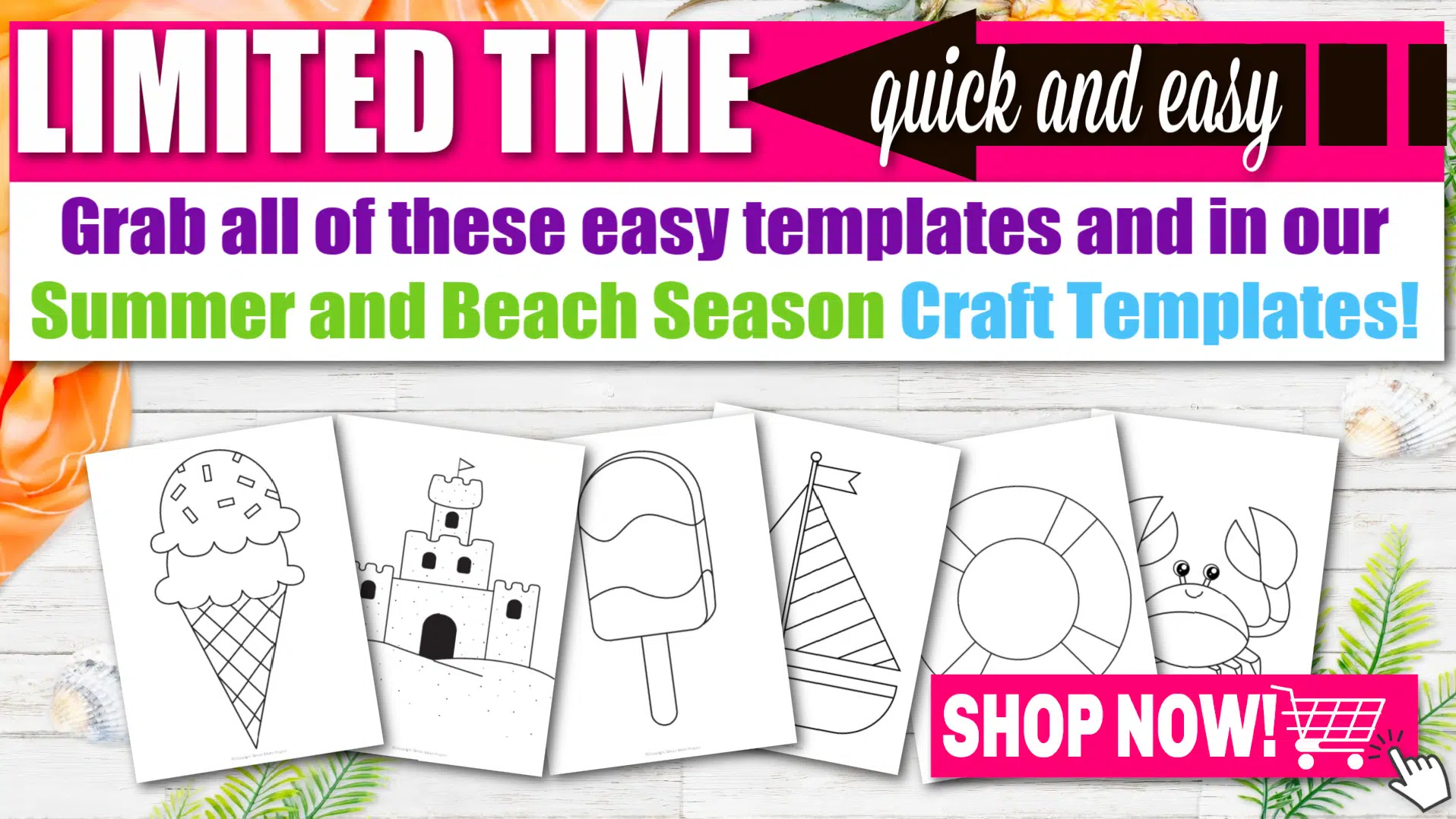 Printable Beach Ball Template: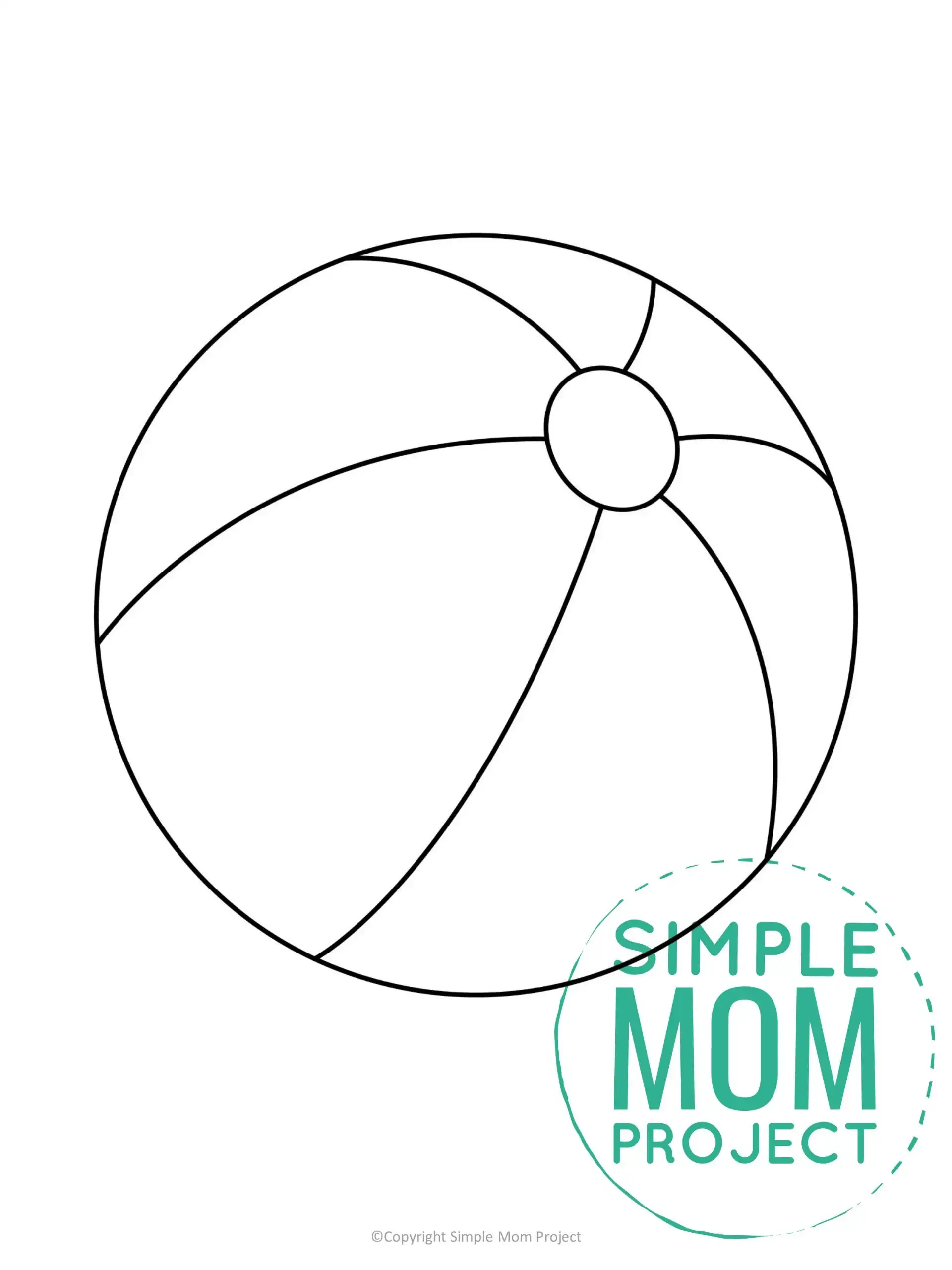 If your little one fancies a bit of summer-themed cartoon drawings, he or she will surely enjoy this simple printable beach ball outline template.
Come and have fun with this free printable beach ball template suitable for toddlers, preschoolers and kindergarteners.
Having a lot of fun making this easy printable beach ball template?
Don't forget to share your amazing experiences with your little one in the comment section!
When you have finished, be sure to share your creation on Simple Mom Project's Facebook Page and follow me on Pinterest!

Kaitlen D.
More Fun Beach Templates