Preparing for your family beach vacation?
When you are travelling with your little one, be sure to take the essential beach safety items like sunscreen, sun-protective swimwear, beach umbrella, snorkel goggles, sunglasses and more.
Making this free printable snorkel template is easy, fun and a great way to brighten any day with a little creativity and play.
This beach template activity will increase your child's creativity and color recognition, they will work on their fine motor skills too.
Come and have fun with this free printable snorkeling mask shape template suitable for toddlers, preschool, kindergarten and early elementary children.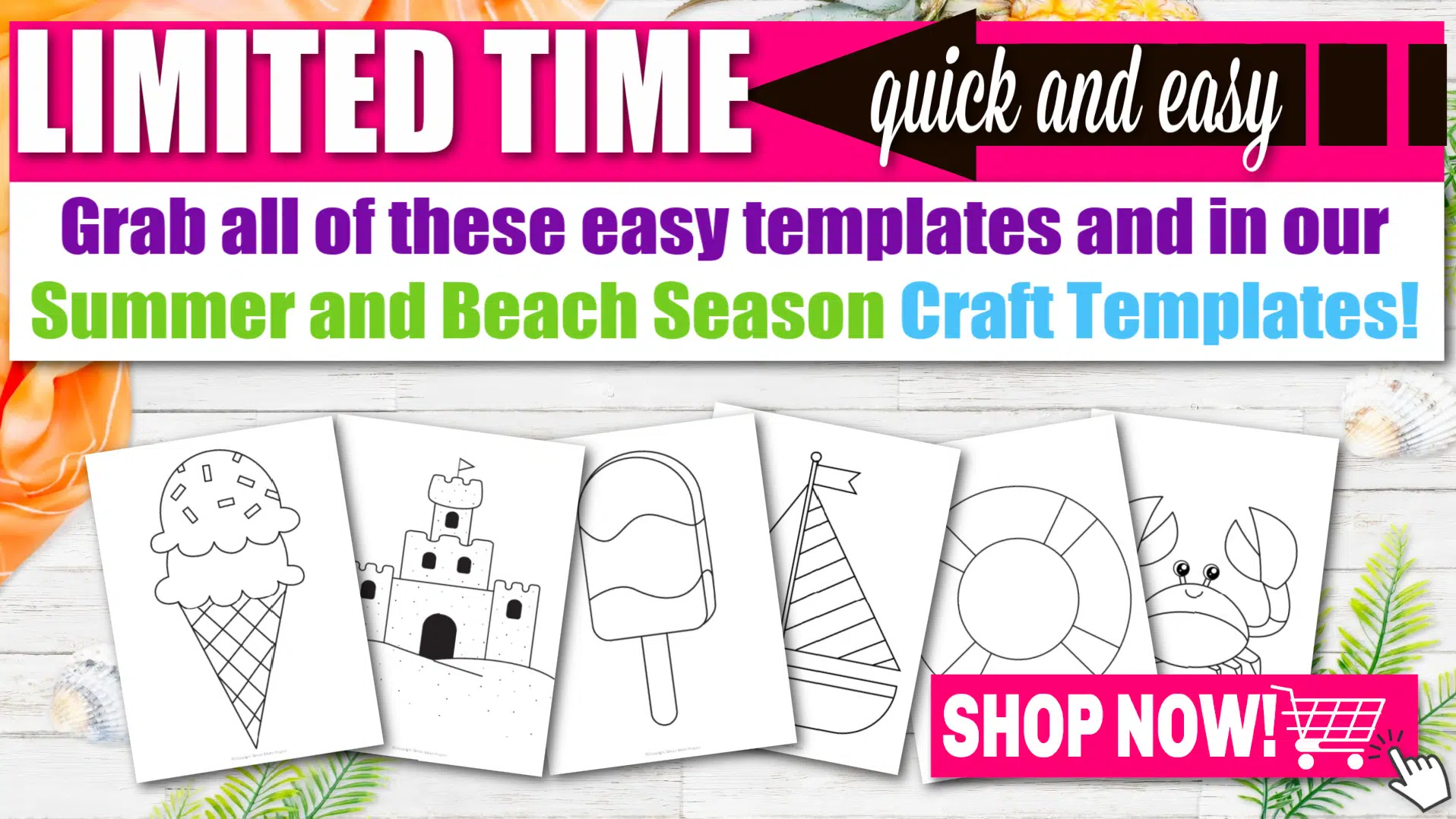 *By the way, this post may contain affiliate links which means I may receive a small commission at no additional cost to you if an item is purchase through that link. For more information, click here.*
Free Printable Snorkel Template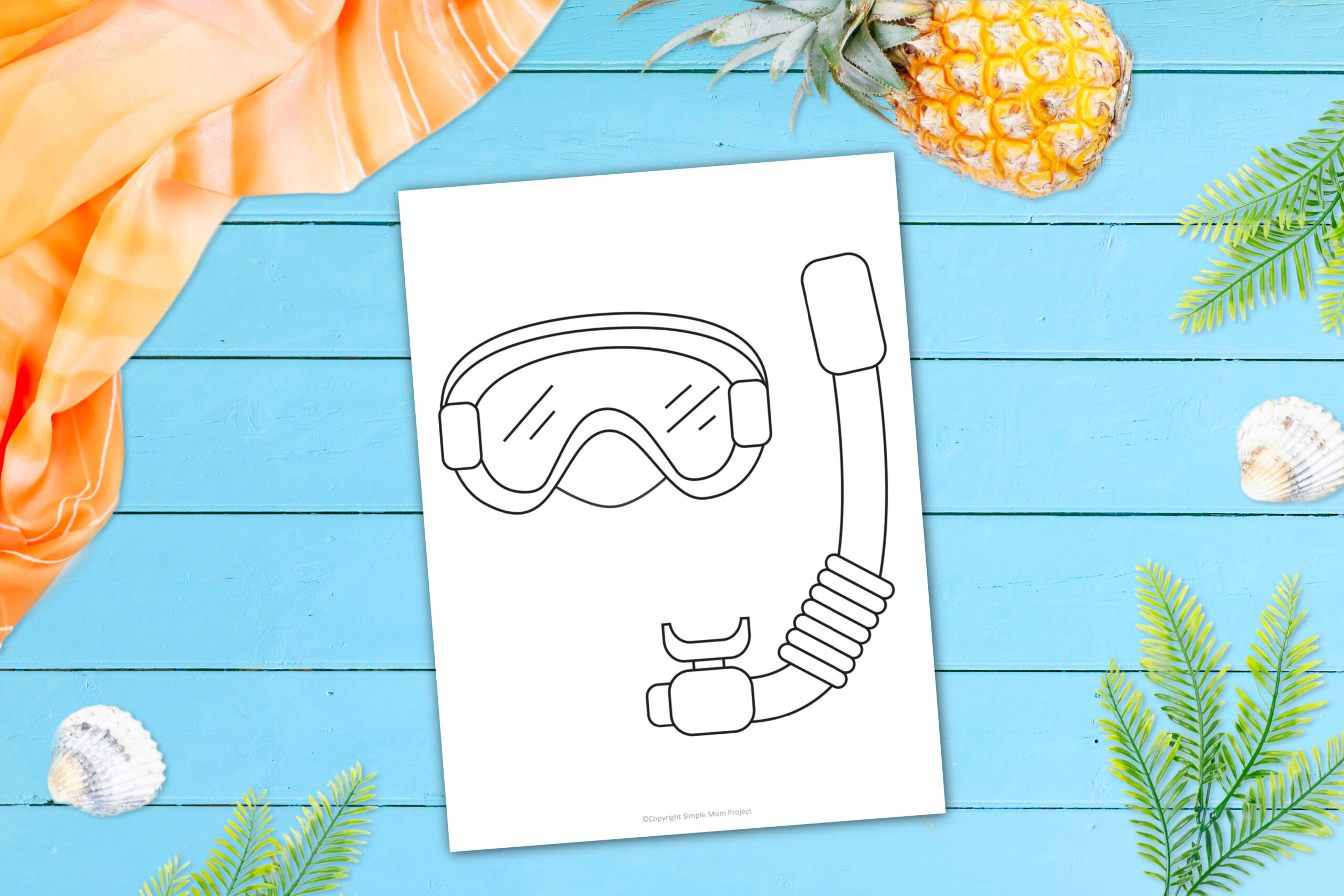 Snorkel Template Materials Needed:
Printable Snorkel Template (FOUND AT THE BOTTOM)
Make your child's finished snorkel template a forever memory by laminating it!
We use this laminator and cannot express how much we love it! It is not only inexpensive, it is SO easy to use!
Your kids will love seeing how much you adore their art work when you laminate and display it for years to come!
If you're looking for more wonderful beach template ideas for kids, be sure to check out our Summer Sailboat and Life Preserver Ring template.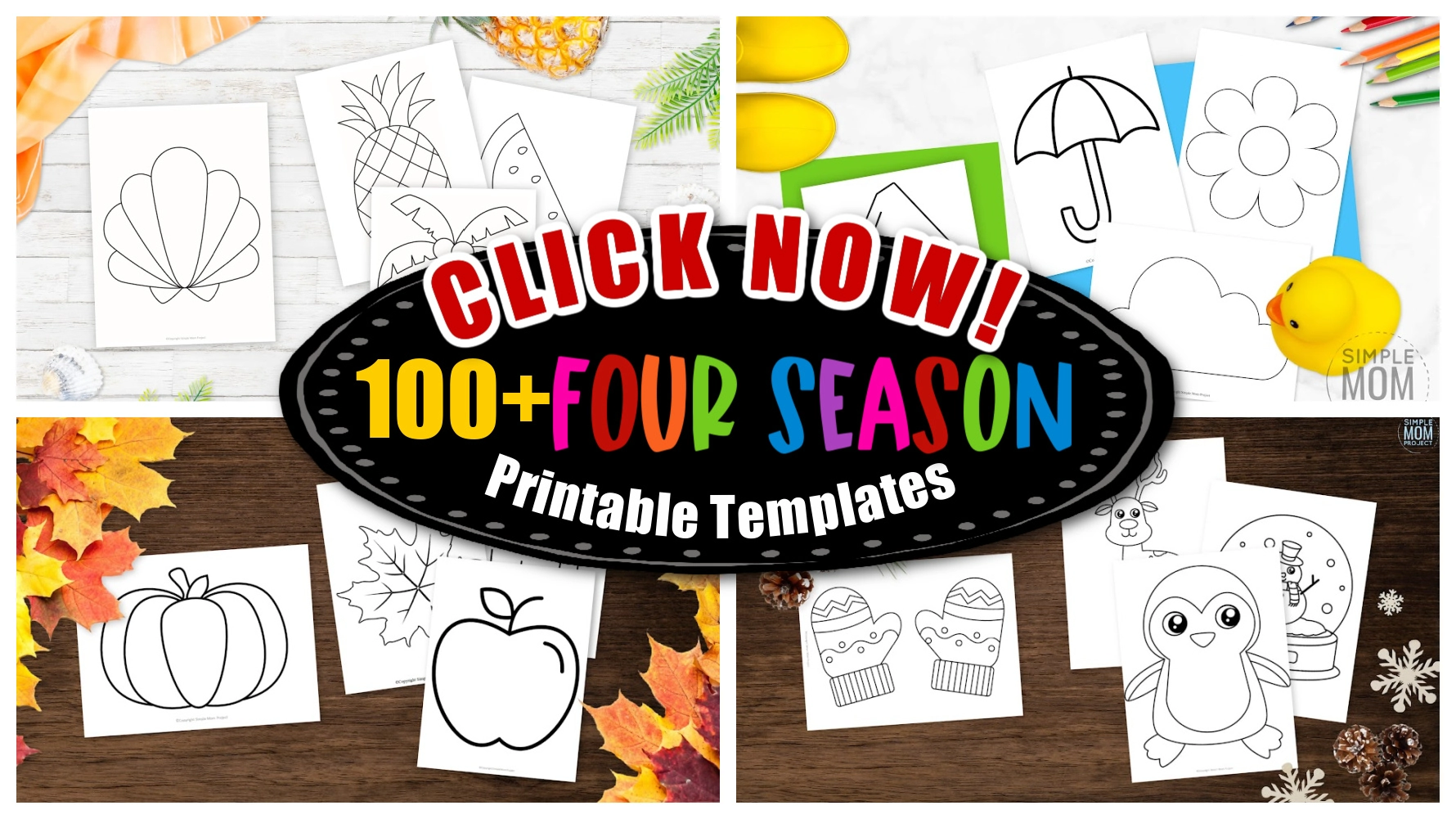 Ideas for Snorkel Template
Here are some of the marvelous ideas on how to incorporate this free printable snorkel template in your daily life with your children.
1. Summer Books to Read
Talking to your kindergartener about the books they read is one of the best ways to support your little one's learning development.
Surround your children with these amazing books we highly recommend.
2. DIY Paper Plate Scuba Mask Craft
Time to get crafty with these easy arts and crafts for your kids.
You and your child can make this DIY paper plate scuba mask craft with things that you may already have around the house.
First, cut out a big circle at the center of the paper plate.
Print and cut out this scuba mask and snorkel tube shapes.
Glue the pieces to the paper plate.
Let your preschooler paint it with all the bright colors they want.
Attach a large popsicle stick on the bottom so your little one can hold them up.


3. Learn How to Swim
Watching scuba divers on the television allows my children to explore the fascinating kingdom of the ocean from under the water.
Grab your mask and snorkel for an underwater adventure.
Making this cartoon looking snorkel template will inspire your kids to take swimming lessons.
While you are having fun at the beach, encourage your child to use snorkel goggles to keep their face down in freestyle.
It will also strengthen the bond you have with your children.
4. Improve Children's Decision-Making Skills
It's important to help children build decision-making skills from an early age.
One of the main objectives of making this free printable snorkel template is to encourage them to decide however they want it to stand out.
Your little one can either fill it up with bright colors or turn it into a creative DIY craft.
Learning to make their own choices helps children to express themselves as well as being independent and responsible.
There are a lot of fantastic ways on how to use this free printable snorkel template with your toddler, preschooler and kindergarten.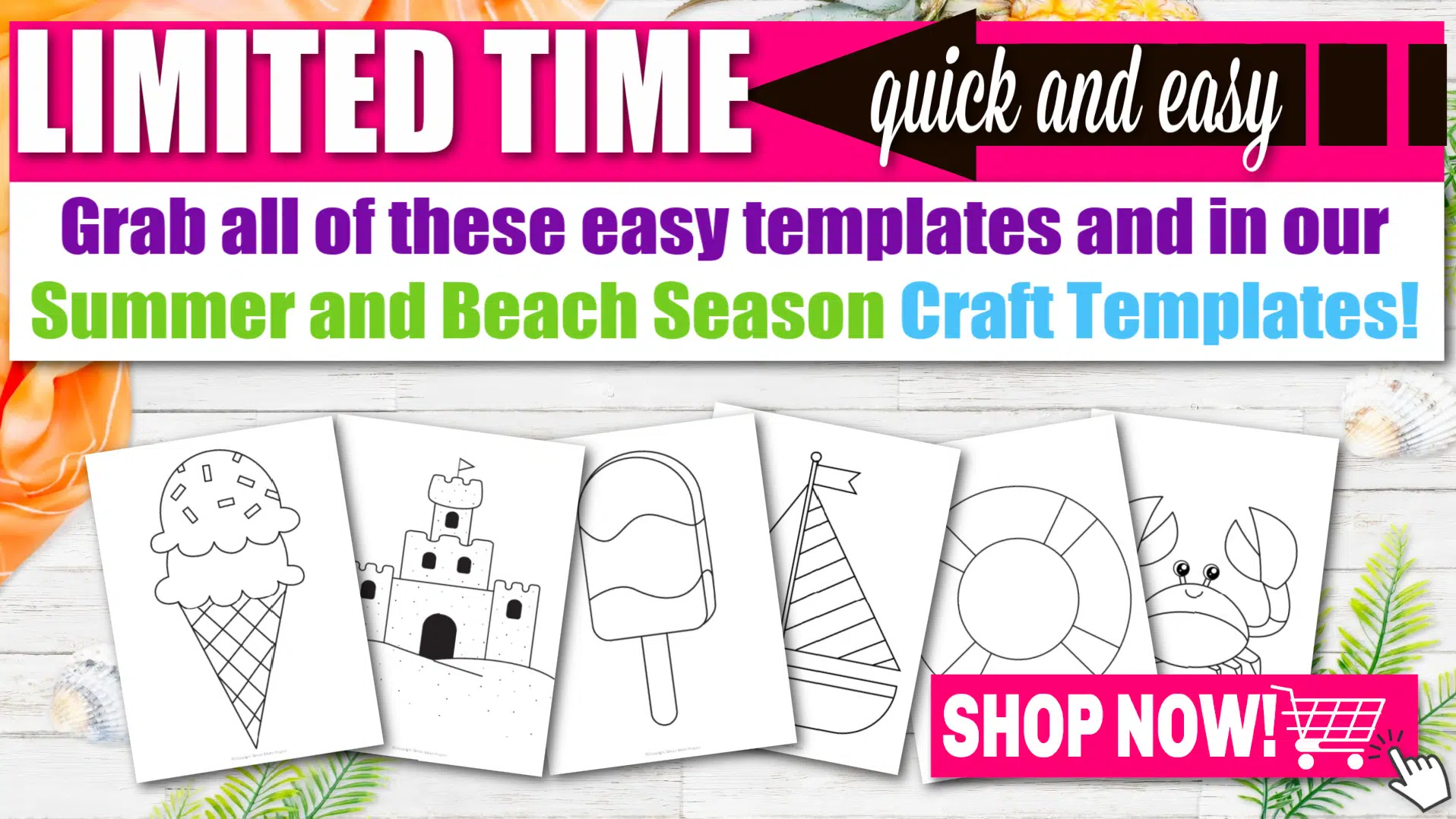 Printable Snorkel Template: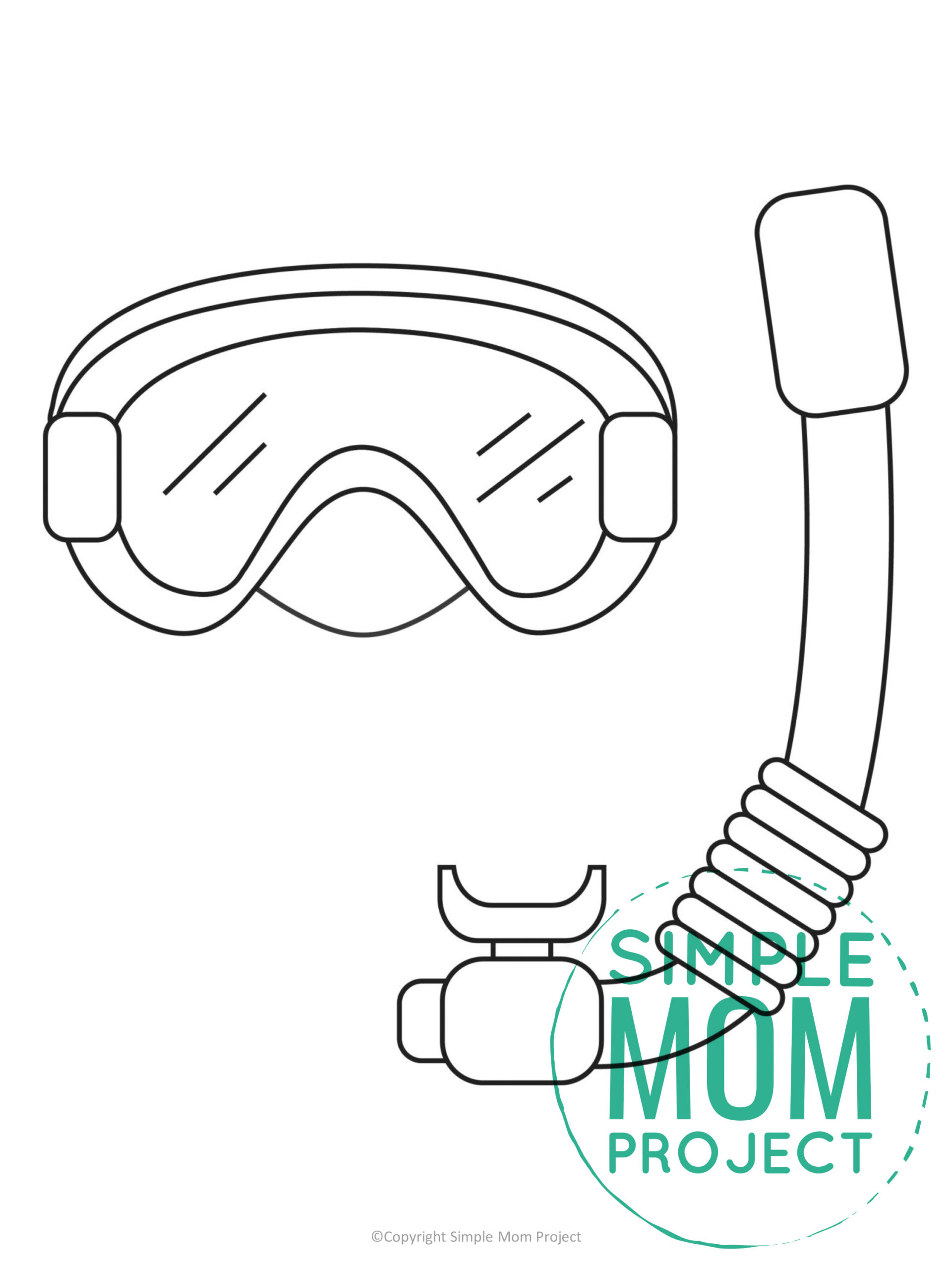 Are you ready for an imaginary beach adventure?
Print out this free printable cartoon looking snorkel template and gather all the materials needed.
Keep your children occupied with this simple printable snorkel template to do inside and outside of the house during the weekend.
Don't forget to keep sharing all the things you have learned in making this free printable snorkel template in the comment section.
When you have finished, be sure to share your creation on Simple Mom Project's Facebook Page and follow me on Pinterest!

Kaitlen D.
More Fun Beach Templates