Welcome to the beautiful world of fun fox crafts and activities for kids!
Prepare for an exciting adventure with our fox template, which will spark your child's creativity and bring these sly and playful foxes to life.
Whether your children are fox lovers, learning the letter F, or simply searching for a fun project to do on a fall day, these ideas will provide hours of entertainment and learning.
Immerse your child in the beauty of nature as they engage in a range of fox crafts and interesting activities about woodland animals.
From our fox template that brings these furry creatures to life to hands-on crafts, these activities are designed to educate and inspire children.
Let's embark on an amazing journey of crafting and discovery as we explore this woodland animal!
Fox Template
I used to think it was difficult to find a cute fox template that would complement our fox crafts activities until I came across this one.
With its playful and easy-to-customize design, this template is perfect for kids of all ages.
Kids can use this fox template as a wonderful tool to develop their imagination and creativity.
A simple and colorful design, such as a cartoon fox with googly eyes and a fluffy tail, is perfect for young children who are just starting to learn about animals and shapes.
The template can be printed on paper or cardstock and then cut out using scissors or a craft knife.
Kids can use the template to make their own fox masks, puppets, or even coloring pages.
They may personalize their fox template and bring their unique designs to life with some vibrant markers, crayons, and glitter.
Working on this fox template may be a fun and rewarding activity for your kids, while also boosting their fine motor skills and hand-eye coordination!
If your family is like ours, then you know that purchasing pre-made crafts can get expensive quick!
This fox template can be downloaded and printed right at home, making it far less costly AND can be done any time that works for you.
You may also reuse the template to experiment with materials to create different variations of your favorite fox crafts.
Not only does this fox template provide an educational and creative outlet for our kids, but it can also be a bonding experience for the entire family.
What are you waiting for?
Grab a hold of this adorable fox template right away and use it for all the fox-themed activities you can think of!
Fall Theme
Fall is our favorite season for outdoor activity!
It's the best time of year to spend time outside with our children enjoying fall-themed activities.
Wait until we go over all the wonderful and exciting fall season activities my children and I have done if you think you have done everything outdoors this fall!
We understand that some of our children are unable to go outside and prefer to stay indoors, so we will share some fantastic things that you can do indoors as well.
Apple picking, fall scavenger hunts, and nature walks are some of our favorite outdoor activities.
Some of the activities you may do without leaving the house are leaf art and leaf rubbing, fall crafts, pumpkin carving, fall science experiments, fall sensory bins and bottles, baking, and indoor camping.
These activities are wonderful for encouraging outdoor exploration, discovering about nature, learning, and, of course, having fun!
Not only does it promote creativity, but it also develops social and cognitive abilities, boosts our children's emotions, and nurtures good mental health.
I'd love to see you and your kids participate in all of these activities!
Since you already have plans to do all of them, we will also list some of the materials that you and your children will need.
There's no need to scramble and hunt around for materials for your autumn-themed activities—just look them all up below!
It's easy peasy for us moms because all of these materials are available on Amazon with just one click!
Woodland Animals
Woodland animals play an important part in our ecosystems, and learning about them can provide several benefits for our children.
What I loved about learning about these animals was watching my children understand their behavior and characteristics, how they have grown to feel empathy for these animals, and how they have come to realize the value of preserving their habitats.
One woodland animal at a time is always a good place to start, as I did when planning activities for my girls; we started with the fox.
Just in time, as we were studying the letter F at the moment and already had the fox template on hand.
Create a variety of crafts using the template to learn about foxes.
Playing an animal sound game while acting out fox actions like creeping on the ground, hiding, and pouncing on an imaginary prey is a different kind of fun pretend play.
Reading books, playing with toys, and other activities can all help kids learn about foxes and other woodland animals.
I'd love to share some of the resources my children and I had fun using when studying woodland animals.
These are all available on Amazon, making it simple to find and buy them for this week's activities with a woodland animal theme.
Enjoy looking over them all below!
The Fast Little Fox (The Fast Little Fox & Friends)
This is our go-to fox book, and my kids enjoy reading it whenever they want.
Follow this fast little fox on an imaginary journey through the forest as he finds a lot of things!
If you want to read a fast-paced story that teaches about family, friendship, generosity, and forgiveness, this is the perfect fox book for you!
All Things Foxes For Kids: Filled With Plenty of Facts, Photos, and Fun to Learn all About Foxes
My daughters are fascinated by these playful foxes, so I purchased this book for them.
This book has all you need to know about foxes.
This book provides not only information, but also photos of foxes, which children are going to love. 
As a mother of two girls who like imaginative play, I think that this fox plush toy is great for their play activities.
They can cuddle with this plushie during reading time and even at bedtime! 
I recently made up a woodland animal area in my girls' room, and these are the fox toy figures I used.
I also included red foxes and an arctic fox.
They are of high quality and appear to be realistic! 
To all the mothers out there who wish to introduce sewing to their children, I wholeheartedly recommend this craft kit!
Making this was a ton of fun!
It is an easy-to-sew felt fox that kids may use as decorations as well as for imaginative play and puppet shows.
If your children, like mine, enjoy dressing up, I guess searching for costumes is part of your routine.
My girls wanted to dress up as a fox from the Fast Little Fox book, so this is what I bought them.
You can pair your child's orange dress or suit with the fox tail, clip ears, and gloves set that come with this costume.
All handmade goods are my favorite!
You would be able to tell how much work and effort went into a handmade item.
This handmade crochet fox says it all!
This is a wonderful addition to my girls' plush collection.
It is made of soft cotton and has no choking hazards!
35 Fox Crafts for Children
We love making paper bag crafts!
You may reuse these paper bag crafts for other activities like playing and even reading books, which is so fun for our kids.
This fox paper bag puppet craft is perfct for your children's puppet shows.
Go ahead and try it out because it's so simple and easy to make!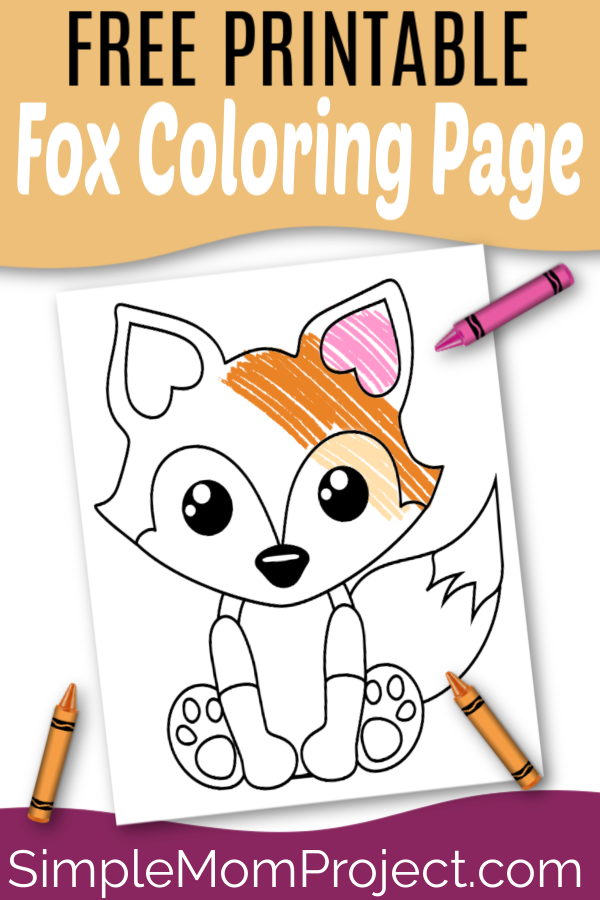 Use this fox coloring page to let your kids create and modify their very own foxes.
It is a black and white fox template that is perfect for children who enjoy using all of their coloring supplies in their art projects.
Printing this is totally free and easy!
Get your hands on some fox coloring pages right away and get creative!
You already know that this fox mask is on our list if you're a mom like me and enjoy doing DIY projects.
This printable fox mask will round off your children's fox outfits.
You can either select a colored fox mask or a black and white fox mask.
This will save us a lot of money over buying a fox mask at the dollar store, so get your fox mask templates now!
Let your children build their own foxes!
Using the free template on this build-a-fox craft activity, kids will not only strengthen their fine motor skills by cutting, pasting, and gluing pieces together, but they will also learn about the fox's body parts.
Little kids would love to make their own foxes like my girls did!
The best thing is that they can use their fox crafts for a variety of fun activities later on, such as a puppet show, book reading, and more!
Make a fox craft today and learn about shapes!
This heart-shaped fox craft is ideal to display in your shapes area or personalize into a card to give someone on a special day.
Visit the website to find out how to get the heart fox template and get started right away making your own heart fox crafts!
Easy Cut and Paste Arctic Fox Craft
Like my girls, are your kids fascinated by arctic animals?
Then they would love creating this cut-and-paste easy arctic fox craft, just like my daughters did.
Simply print out and cut out the arctic fox template, then assemble the body parts on a piece of cardstock paper.
If your children have been collecting arctic animal crafts, this is a great addition!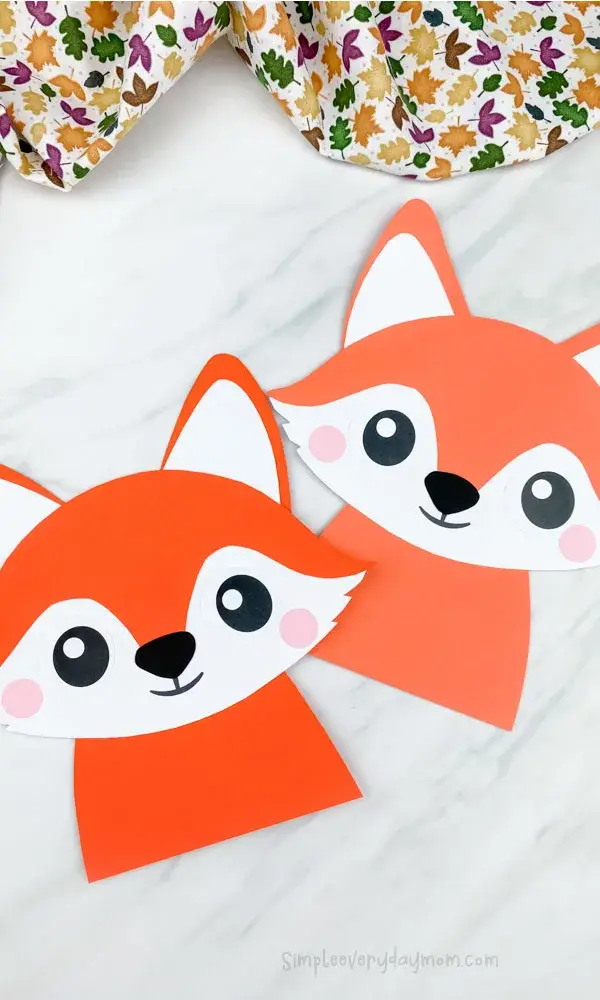 I was looking for the fox preschool craft for my girls to make that only needed a little help when I came across this fox craft!
Because it helps them develop their skills and make their own decisions, I love letting my kids do arts and crafts on their own.
This fox craft is perfect for beginners because it requires only basic supplies and comes with a free template!
Now is the time to read the instructions on the page!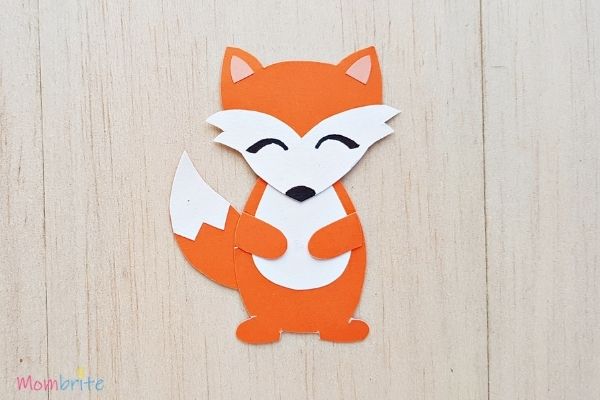 As a follow-up art activity after reading some books on foxes, my daughters and I made this easy fox craft.
We couldn't get over how adorable and fun foxes are to make as crafts!
Getting a free template with an activity to do is a tremendous help if you are a parent with two or more kids.
Download your free paper fox template on the page, then cut, paste, and have fun!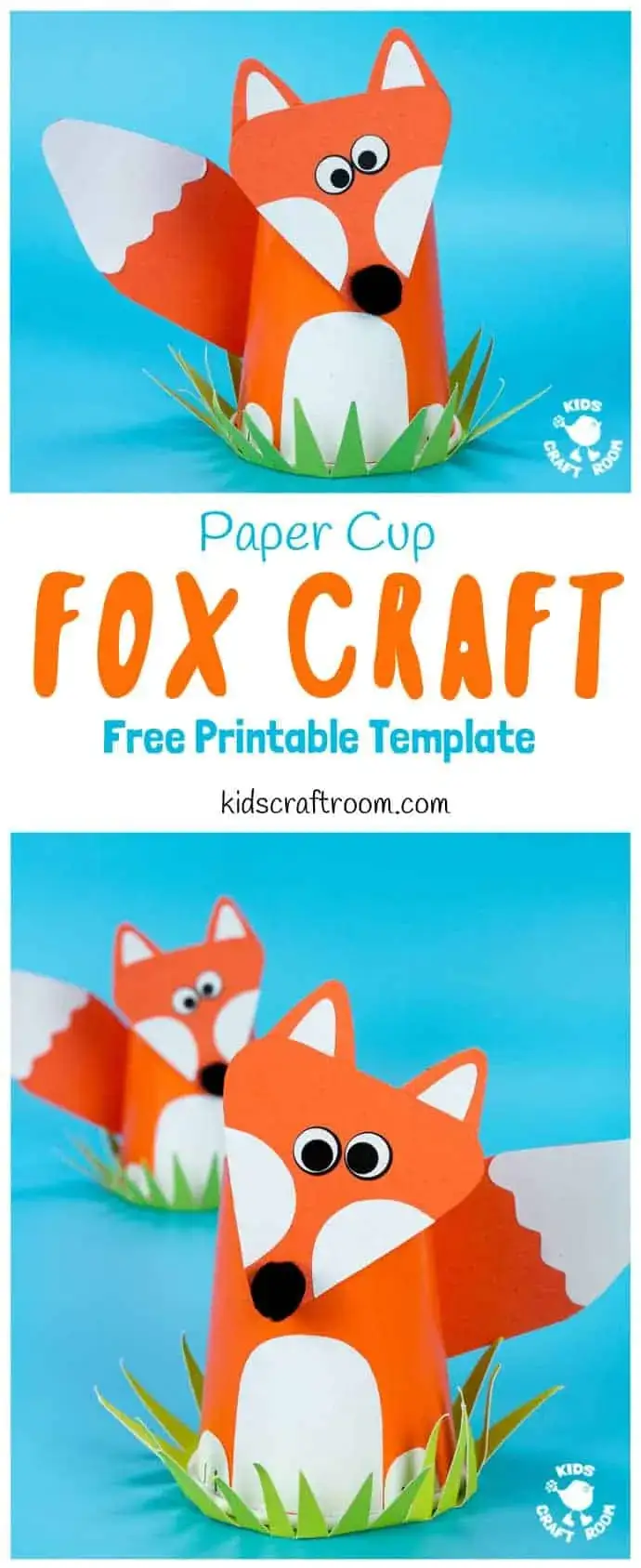 Create a 3D project today to take your arts and crafts about foxes to the next level!
This cute paper cup fox activity is one of my daughters' favorite cute animal crafts.
It's quick and easy, and you can also get a free template!
If you have some paper cups lying around, you might want to make this craft right away since your kids will love it for sure!
Make this fox hat printable craft if your kids, like my daughter, want to dress up as foxes for their animal costume day at school or for a party!
This fox hat craft is perfect for us if you're a mom like me who prefers to make anything I can rather than spend a lot of money on it.
On one of their woodland dress-up day activities, my daughter wore this fox hat while wearing an orange dress.
Put this on your list, particularly if you don't have much time to prepare for the party and want something inexpensive but fun at the same time!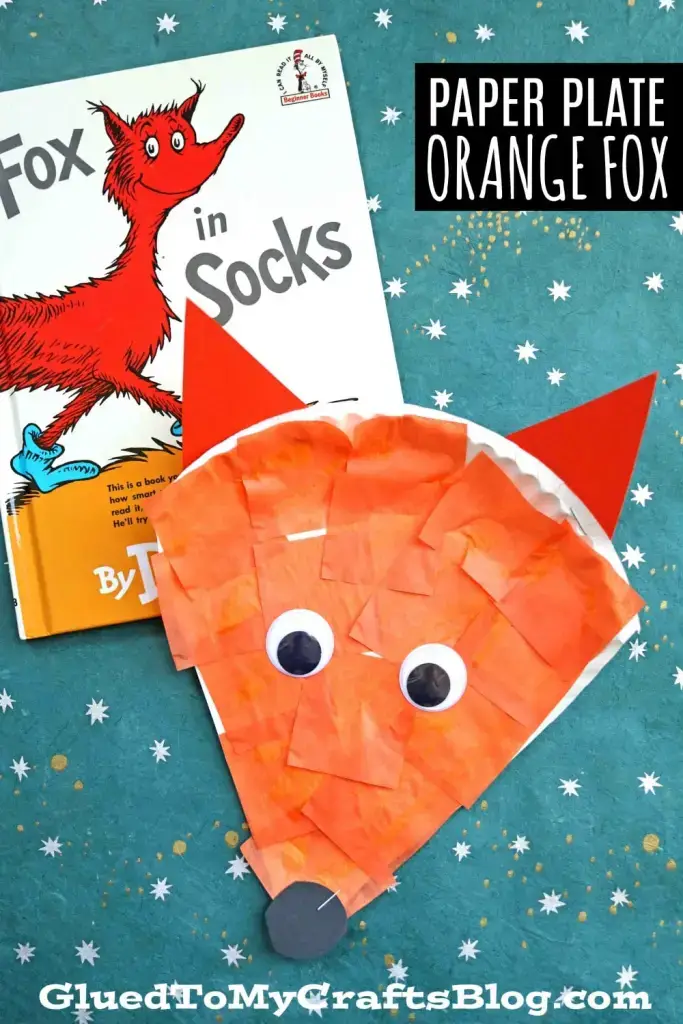 Paper Plate Fox In Socks Craft
I love to read Dr. Seuss books with my daughters.
The Fox in Socks is one of their favorite books, and finding this paper plate craft was a lot of fun for them.
They had the chance to create their own orange fox, similar to the fox in the Dr. Seuss book.
It comes with an easy-to-follow video guide and just requires basic supplies like a paper plate, orange paper, glue, scissors, googly eyes, and more.
Visit the page to find out more about making this awesome paper plate fox craft!
Wait until you see this 3D paper fox creation if you thought 3D crafts are challenging to do!
Make your fox crafts come to life by getting the fox template from the website and following the simple directions.
My daughters had a great time making this fox activity since they could easily and uniquely customize the fox.
They got to cut the fox parts, which was an excellent fine motor practice.
Make this fox craft right away to enjoy a fun 3D project!
Fall can inspire us to do a variety of crafts.
And if you and your children are going on a nature walk or scavenger hunt, you might want to pick up some leaves along the way.
This fox leaf craft is a great fall indoor and outdoor activity for your kids!
Kids would love using their creative idea to quickly transform these ordinary leaves into a fox craft!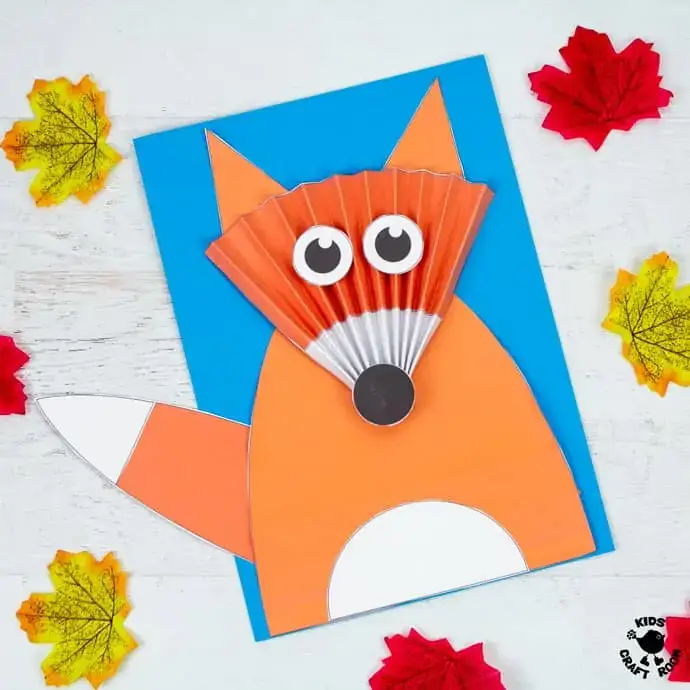 Did you know that you could make a fox craft out of a paper fan? Absolutely!
Once you've got the template from the website, simply follow the quick and easy steps to make your paper fan foxes.
My daughters enjoyed folding the fox's face into a fan.
Make sure to include this on your list if you want to give your kids an opportunity to practice their folding abilities while doing some art!
One of our favorite household items for crafting is the toilet paper roll.
We'll also make a fox craft out of it, of course!
Have fun recycling your toilet paper rolls and transforming them into a cute and adorable fox by visiting the website and printing the fox pattern.
This toilet paper roll fox project may be repurposed as a pencil holder, crayon holder, or puppet prop, so it's guaranteed to entertain your kids!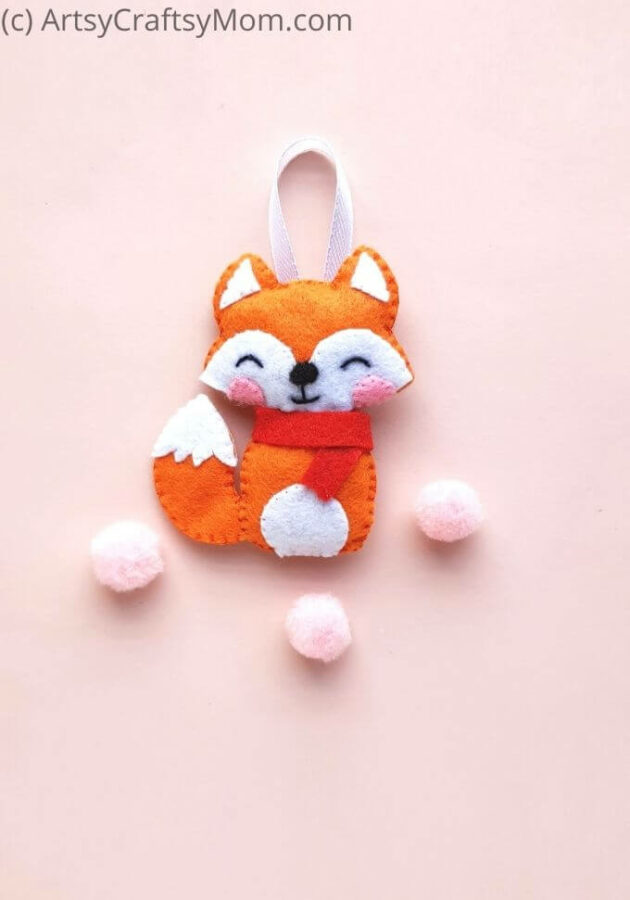 Adorable Felt Fox Craft for Kids
This adorable felt fox activity is one of the new crafts I've just introduced to my children.
Stitching was one of our new fine motor exercises that I wanted to include, and kids went crazy for it!
I assumed it would be difficult for them to make a fox out of felt, but the website provided clear and simple instructions.
Making this felt fox project will provide a fresh challenge for your kids' fine motor skills.
My daughters and I enjoy playing puppets while reading stories.
They had so much fun making this fox paper bag craft because they got to use it as a prop in one of our puppet shows.
It is incredibly simple to make and only requires simple materials!
Visit the website now to download the fox template and begin making your own paper bag fox crafts right away!
Dr. Seuss Crafts Kids Fox In Socks Handprint Canvas
Make this handprint canvas today to incorporate art & crafts, fine motor, and sensory exercises into your activities!
My daughters and I had as much fun making handprints as we did reading the book that inspired this craft.
This handprint canvas will be so much fun for you and your kids, whether you're planning a Dr. Seuss theme week or just love the Fox In Socks book!
Do you want to construct a more lifelike fox craft?
Then look no further than this moving eye fox craft!
What I enjoyed about this craft is that it not only is really cute and simple to make, but it also promotes emotional intelligence in our children through the various eye positions on the craft.
Visit the website to find out more about downloading the moving eyes fox template, and enjoy making them just as much as we did!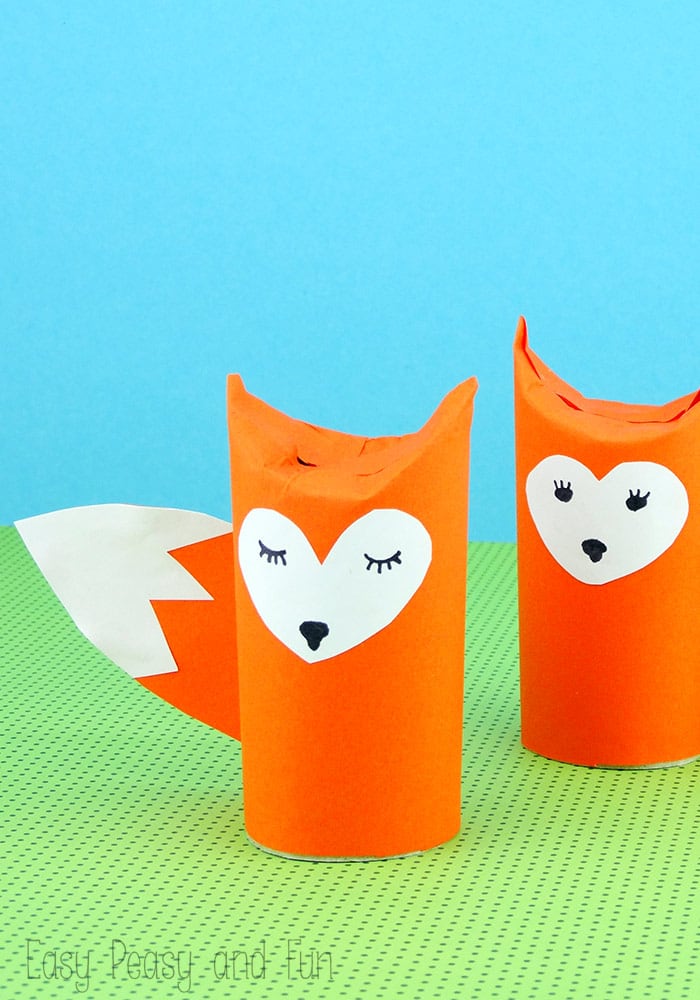 Toilet Paper Roll Fox Craft – Easy Peasy and Fun
Keep empty paper rolls around—your kids will love making fox crafts out of them!
So, gather up all of your paper rolls and follow these toilet paper roll fox craft instructions.
You may decorate your rooms with your finished paper roll fox crafts or even use them as a prop in puppet shows because they are so charming and cute!
Your little animal lover kids would surely love them!
This easy-to-make wooden fox craft is a great way to get our kids interested in making decorations while also having fun and developing imaginative play.
Be creative and turn some wood slices into fox crafts that you can also use as springtime ornaments and decorations.
My girls and I enjoyed this craft since we could do it together, and it was a great bonding experience for us!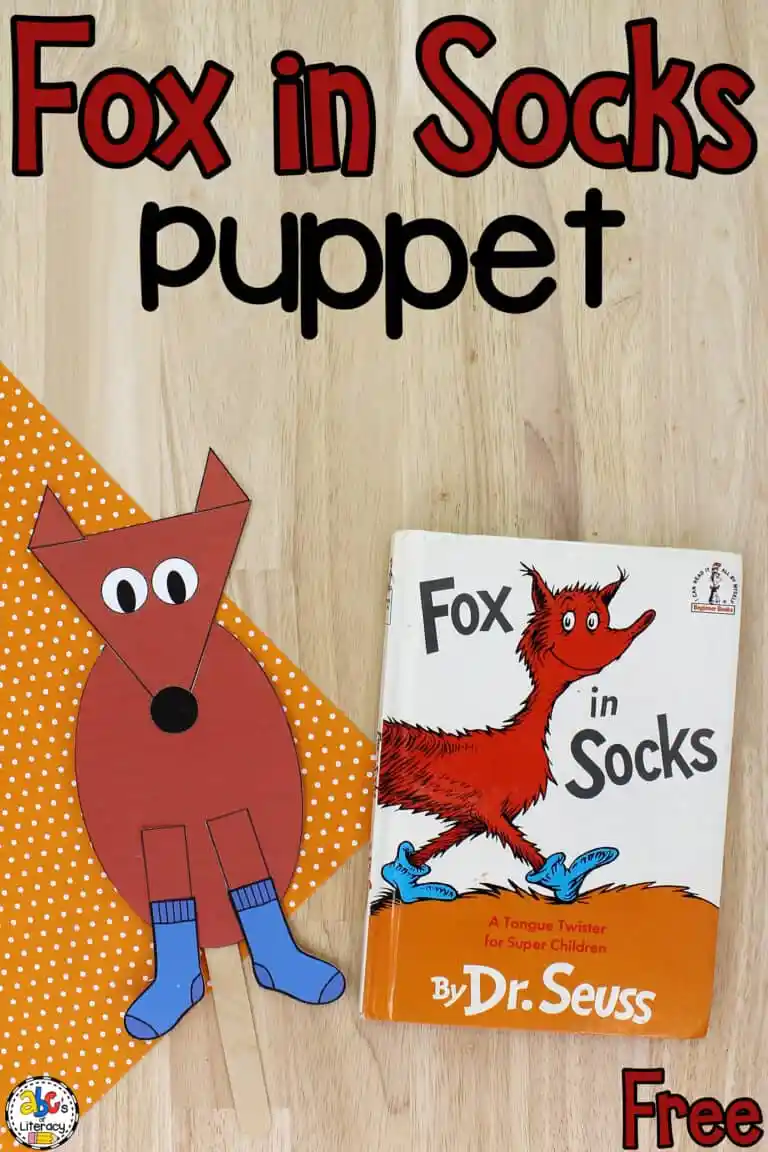 After making this fox in socks puppet with your preschoolers this week, put on a puppet show for them!
You must be a Dr. Seuss fan if you've read Fox in Socks.
Putting on a puppet show is an excellent follow-up activity after making the fox puppet with your children.
To prepare for the show, look up on the website how to construct a fox in socks puppet.
You might also ask other family members to help you make the puppets and perform in the show!
Like me, you probably have a lot of paper bags around the house if you're a mother of two.
I always make sure to save paper bags that can be used to make crafts.
Finding this simple paper bag fox craft that only takes a few minutes to do is fantastic for me!
I understand that not everyone is crafty, but this would certainly come in handy.
Discover how to begin your paper bag fox crafts by reading the article!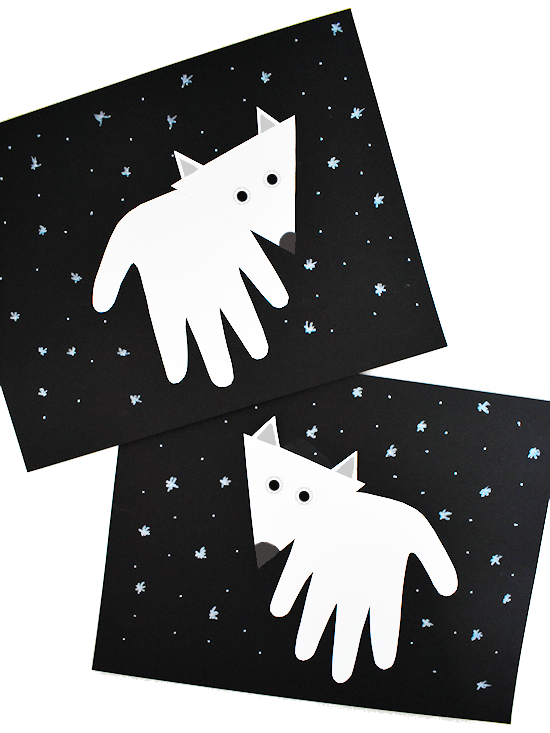 Making fox crafts isn't just for the spring; you can also make an arctic fox craft in the winter!
This handprint arctic fox activity will help you and your children create a sweet keepsake.
Make handprint fox craft with those tiny hands!
Invite other family members so you may make handprint arctic fox crafts in different sizes!
For more information on how to make them, go to the page right now!
My girls have recently been watching different arctic animals and have requested if we may make a project out of them.
I had to look for an arctic craft activity that is simple and fun to make with common materials that we already have, and I found this paper plate arctic fox craft.
This isn't an ordinary paper plate craft because you'll need tissue paper and googly eyes to make it even cooler!
This paper roll fox craft would be fun to make if you appreciate upcycling materials into crafts.
All you would need is paint, markers, scissors, toilet paper rolls or cardboard tubes, and the free fox template from their website.
This appears like a homemade toy fox, so younger children and even older children will enjoy making it and playing with their crafts once they're finished.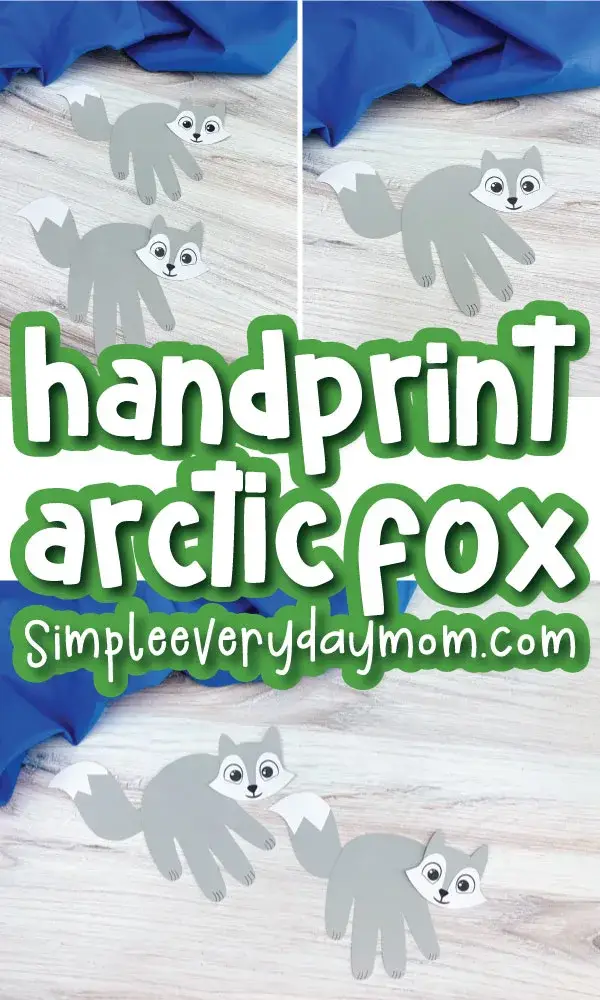 Handprint Arctic Fox Craft for Kids
We will always include handprint crafts on our list of at-home artistic pursuits.
We always think of cold-weather creatures when it is winter, and arctic foxes are among our favorites.
Finding this handprint arctic fox craft at the perfect time for my daughters and I to do a winter art project.
Their arctic fox handprints are adorable, and they also make sweet keepsakes!
Check out Simple Everyday Mom website for the directions for making one right now!
This paper heart fox craft is great for giving to someone close to your heart who are fox lovers!
Kids would learn the heart shape, how to cut them out, and how to put them all together to make a fox project.
It is an excellent fine motor activity that is also good for their creativity.
You may then place your paper heart foxes on a card or a popsicle stick.
Create one right now by visiting their website!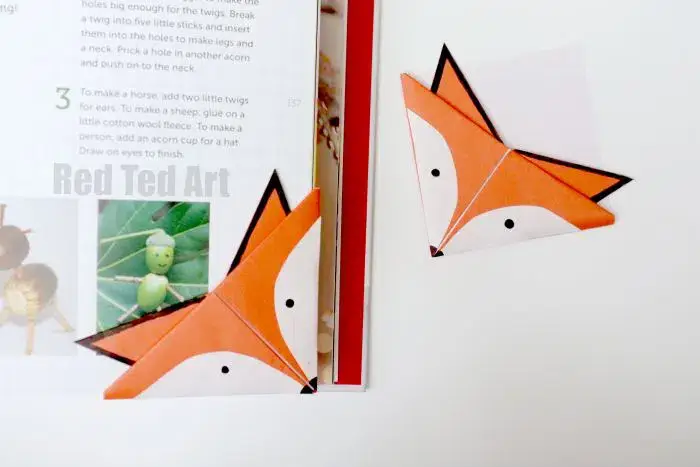 My daughters inherited my passion for reading from me since I have always enjoyed doing so.
They also love to read books!
That's why I decided to make these fox corner bookmarks for all of our favorite books at home.
And if you enjoy origami, you'll love this bookmark.
Just a little assistance for the kids in folding the fox bookmark, and you're ready to use it for your books.
Read the website's instructions to find out how to make your own!
If you're like me who collects winter crafts for your kids, this 3D arctic fox craft should be on your list!
This is not your typical arctic fox because it is a pop-out craft.
There is no need to worry because this is quite simple to put together and just needs basic materials.
Also, you can download a template from the website.
Make sure to make your 3D arctic fox crafts with your kids this winter so you don't miss it!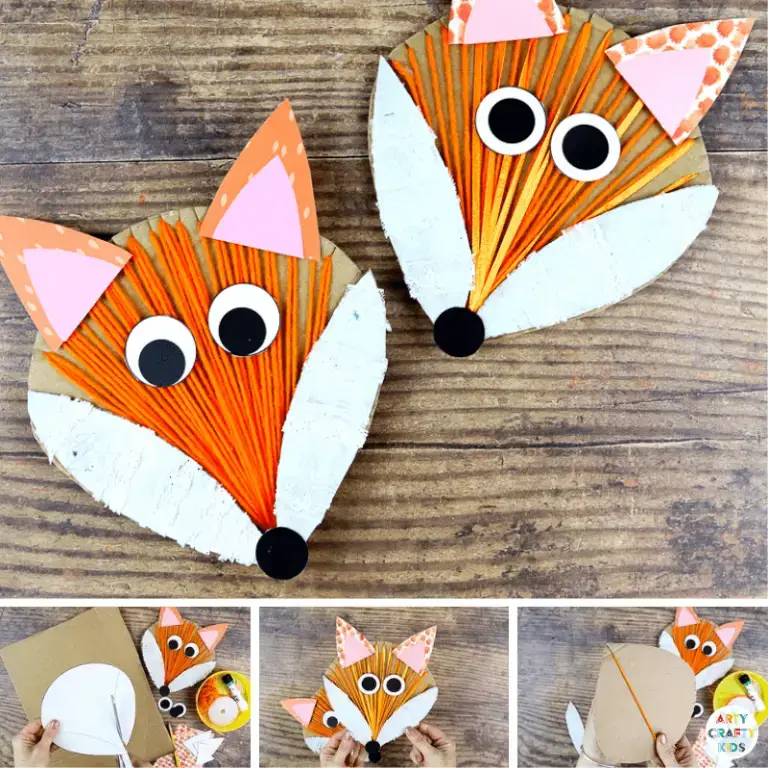 You can include fine motor skills in your fun crafts projects in a variety of ways.
Aside from cutting and pasting, did you know that kids could also thread their crafts? Yes!
Check out this yarn-wrapped fox craft, perfect for tactile activities at home or in the classroom.
Create one right now so your children may work on their fine motor skills in a fun and engaging way!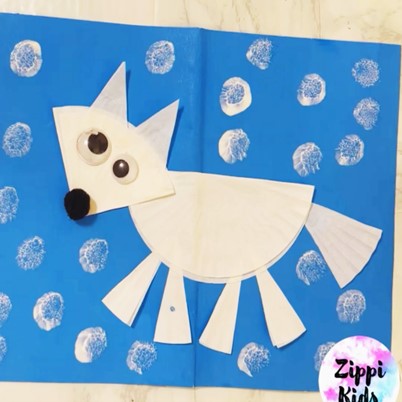 If you're looking for a household item that you can use in your crafts, like me, this cupcake liner craft will come in handy!
Since we spent the entire weekend baking, there were a lot of cupcake liners in our kitchen, so I should probably look for a creative project that I could use them for.
Make a craft out of cupcake liners to look like an arctic fox! Kids would definitely enjoy making it!
Keep your egg cartons because you can use them for your children's arts and crafts projects.
I used to just throw them away until I stumbled across this recycled egg carton fox face DIY post.
My daughters and I enjoyed the idea of creating a fox out of egg cartons.
This is a fantastic craft project to do with your kids if you enjoy recycling like I do.
Read their website today to view the basic and easy directions!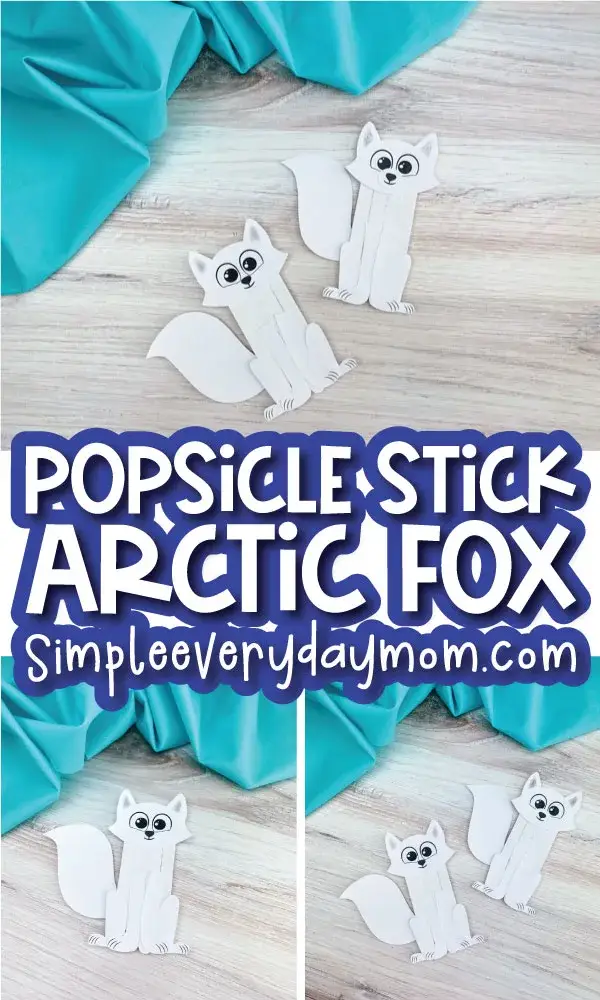 Popsicle Stick Arctic Fox Craft
We're going to need popsicle sticks for this arctic fox craft, so get them ready!
This activity is ideal for toddlers all the way up through second grade.
Check out the directions on how to make one because our kids will need our assistance with this one!
You can either read the instructions or follow the step-by-step tutorial on the website.
Check it out right away and download your arctic fox template too!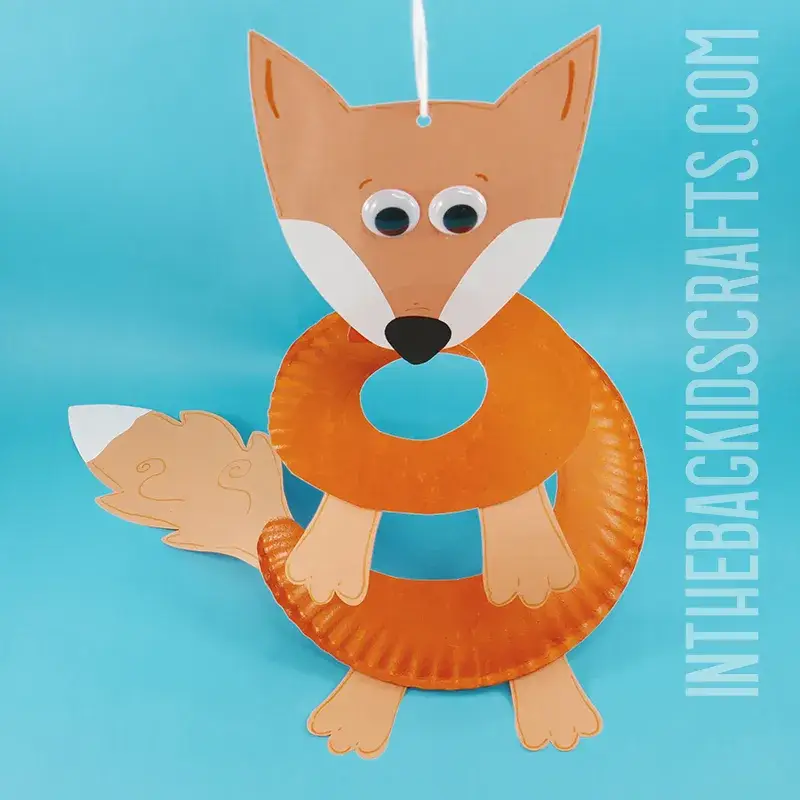 Just when you thought paper plate crafts couldn't get much better, along comes this fox paper plate craft mobile to prove you wrong!
This is one of my girls' favorite fox projects.
It was a lot of fun and easy to create, and they love hanging it anywhere they want.
We built a handful of these fox paper plate mobiles and put them on our doorways.
I guarantee you won't need any pricey materials for this!
Check out the rest of the post on the website and have fun building your own fox paper plate craft mobile today!
Don't let this amazing opportunity to use our fox template pass you by!
From coloring, cutting, and crafting, children will develop their imaginative play and creative exploration.
Gather all of your art supplies because we're sure you and your kids are excited to get started on all of these activities!
Enjoy using the fox template to spark a love for crafts and make priceless memories with your children that they will remember for years to come.
Watch your kids be enchanted by the wonders of our fox template and watch how they immerse into a world of creativity, learning, and fun!
When you have finished, be sure to share your creation on Simple Mom Project's Facebook Page and follow me on Pinterest!

Kaitlen D.