A brand-new week has begun!
We need to be ready for a new week of learning that will be exciting and engaging for our children.
You won't have to worry if you want more of our paper bag puppets since there will be a lot more coming soon!
Kids who enjoy puppetry, foxes, and Dr. Seuss' Fox in Socks book will love using this printable fox paper bag puppet craft.
Children in toddler, preschool, and kindergarten will surely enjoy making animal crafts because they are so easy to make and just require simple materials.
Along with arts & crafts, kids will participate in reading activities to expand their vocabulary, exercises to improve their fine motor skills, and many more educational activities.
This printable fox paper bag puppet comes with step-by-step directions and real-life photographs to help you finish it!
You can also choose between two templates: a black and white fox template and a colored fox template.
Include this paper bag puppet craft in your learning activities if you want your kids to have fun while learning like never before!


*By the way, this post may contain affiliate links which means I may receive a small commission at no additional cost to you if an item is purchase through that link. For more information, click here.*
Printable Fox Paper Bag Puppet Craft
Fox Craft Materials Needed:
Need more crafty fun? Check out our Princess Puppet, Dog Puppet and Wolf Puppet.
 T
hey are perfect for those days when staying indoors is the only thing your family can do!
Ideas for Easy Preschool Paper Fox Craft
You won't want to miss out on these fantastic ideas for how to make the most of this printable fox paper bag puppet in your routines.
These are the best ideas we've come up with, and we've made sure they're simple to carry out and will provide your kids with all the exciting activities!
1. Fantastic Fox Collection
Before organizing my lesson plans, I typically start by making a list of all the learning resources I can use in our activities.
To keep my kids interested in our theme of the week, I give them great stuff that they may use not only during our activities but also whenever they want.
I'll always have books on my list!
Because reading books helps my kids' literacy, vocabulary, and creativity so much, we make it a point to include it in all of our routines.
Make sure to place these books in your reading area together with a cuddly fox plush toy to get your children in the learning mood.
Finish the day's activities with an interactive game that is best played with other family members once they have finished making their printable fox paper bag puppet crafts.
Some of the spectacular items from our fantastic fox collection will be featured!


2. Handprint Fox
Do you want to keep those small hands busy for hours?
Children definitely enjoy painting with their hands!
When the kids have finished making their printable fox paper bag puppets, they might want more fox crafts.
Be sure to include this handprint fox in your activities as well!
For this handprint fox craft, all you need is paint, a paintbrush, paper, and a marker.
Start by painting your child's hand, and then let them lightly stamp their hand on the paper.
Make a fox head shape with your thumb for the fox's head.
Alternatively, you may simply draw the head and other fox features with the marker.
Make different sizes of handprint fox crafts with other members of your family!
3. Fox Popsicle Stick Shapes
Thinking about coming up with new ideas for your activities?
Using popsicle sticks in your exercises is always a good idea.
Kids may learn a ton of engaging concepts and abilities while having fun with popsicle sticks.
It helps in a variety of skills from which children can benefit.
Bring out your popsicle sticks and let's make some fun shapes before or after they make their printable fox paper bag puppet crafts!
If your children have already seen a fox, they may describe the fox's head as having a triangular shape.
Encourage your kids to arrange the popsicle sticks into a triangle to resemble a fox's head.
You can continue to form the fox's body with the popsicle sticks.
If you want to add more lessons to this activity, you can include the alphabet letter F.
Create the letter F out of a popsicle stick and use this as an introduction by saying, "F is for Fox" or "Fox starts with the letter F."
4. Fox Leaf Craft
The other day, my kids and I had a great time playing with autumn leaves.
They were helping me in gathering leaves from our backyard when they realized that the leaves they had gathered resembled the head of a fox.
It surprised me how imaginative they were!
This inspired me to include the leaves in our next activity.
Once they were finished with their printable fox paper bag puppet craft, I allowed them to play with the leaves and use them to create different shapes other than the fox head.
We used glue to attach all the leaves together on a piece of paper to create a fox since my kids wanted to hang their fox leaf crafts.
We added googly eyes to their creations to make them more fun.
The interesting part of this paper bag puppet craft idea is that I used it as part of our science lessons, which involved using magnifying glasses to learn more about these leaves.
You may incorporate this into your weekend learning schedule as well!
Did you like incorporating all of these ideas into your lesson plans?
Which one did you like best?
We hope we were able to make your planning a little easier.
These ideas will certainly spark your children's interest in engaging in these activities.
With your assistance, we have no doubt that they will accomplish all of these tasks!
Fox Paper Bag Puppet Instructions
Follow these simple, easy step-by-step instructions to complete your fox paper bag puppet crafts!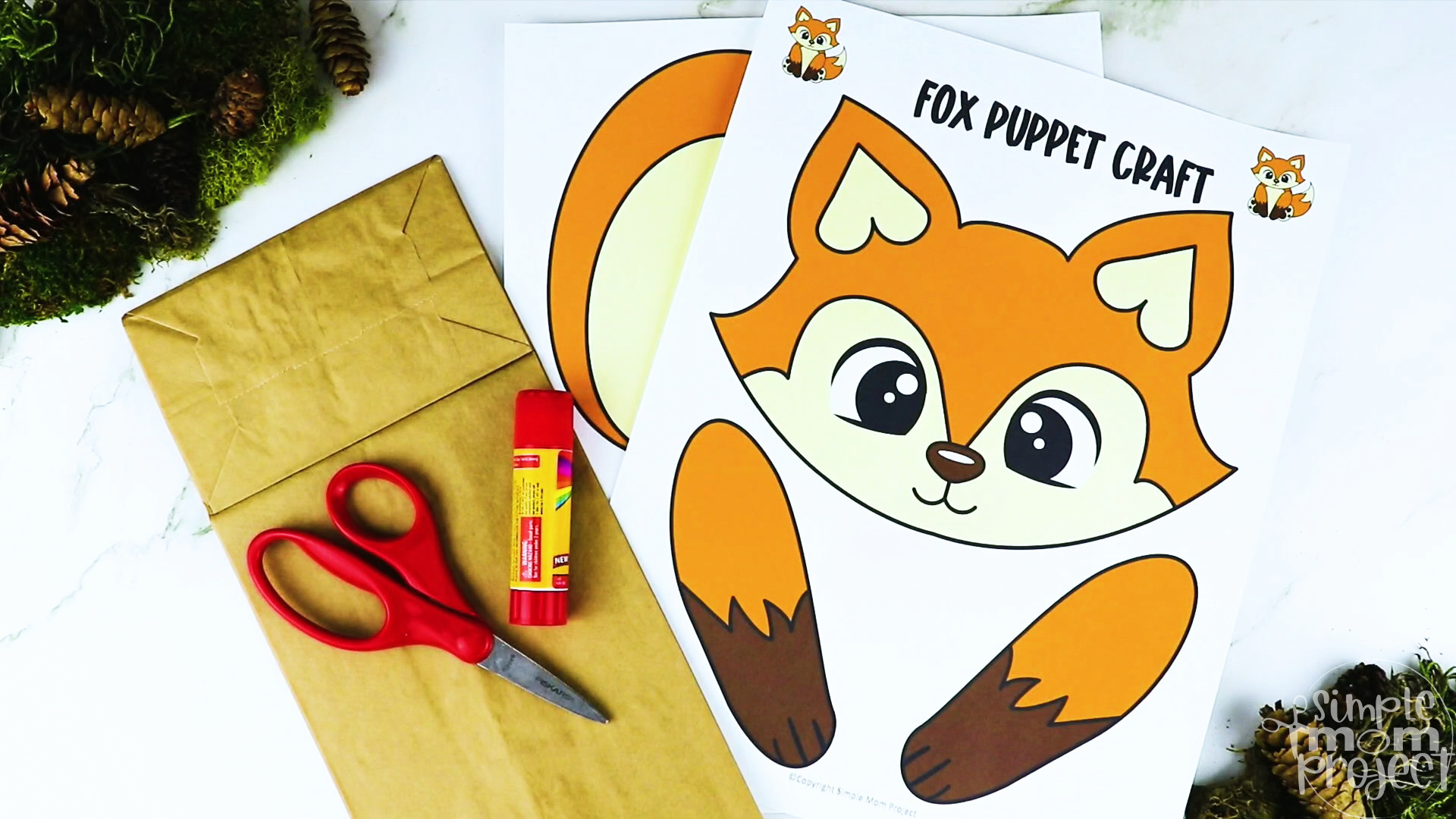 For the black and white fox template, allow your kids to use all their coloring tools to customize their fox.
If they picked the colored fox template, guide them in cutting the body pieces one by one for this will be a great fine motor practice for them as well.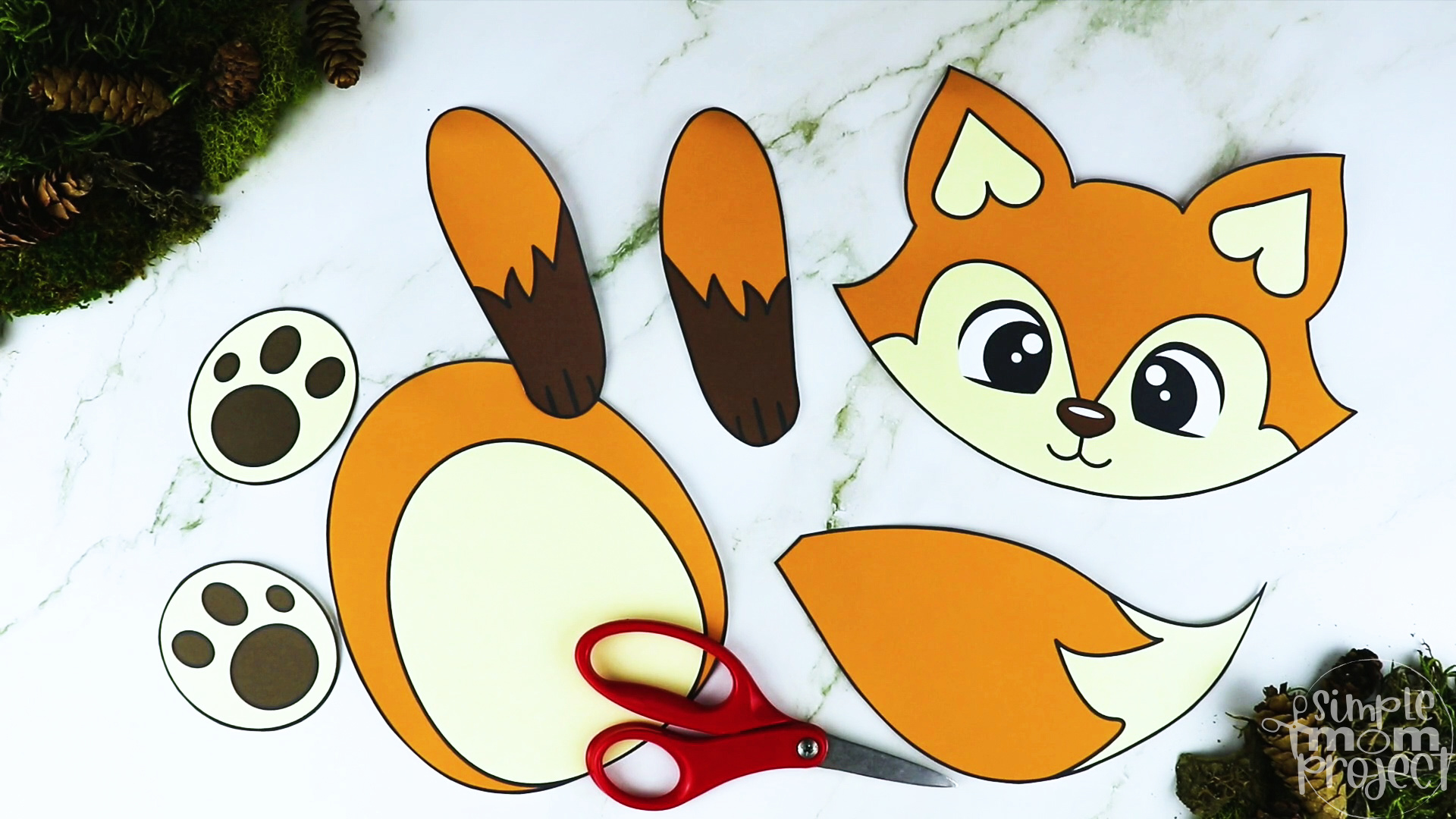 Start with attaching the body of the fox onto the brown paper bag, making sure it is secured on the lower portion, behind the paper bag's folded edge.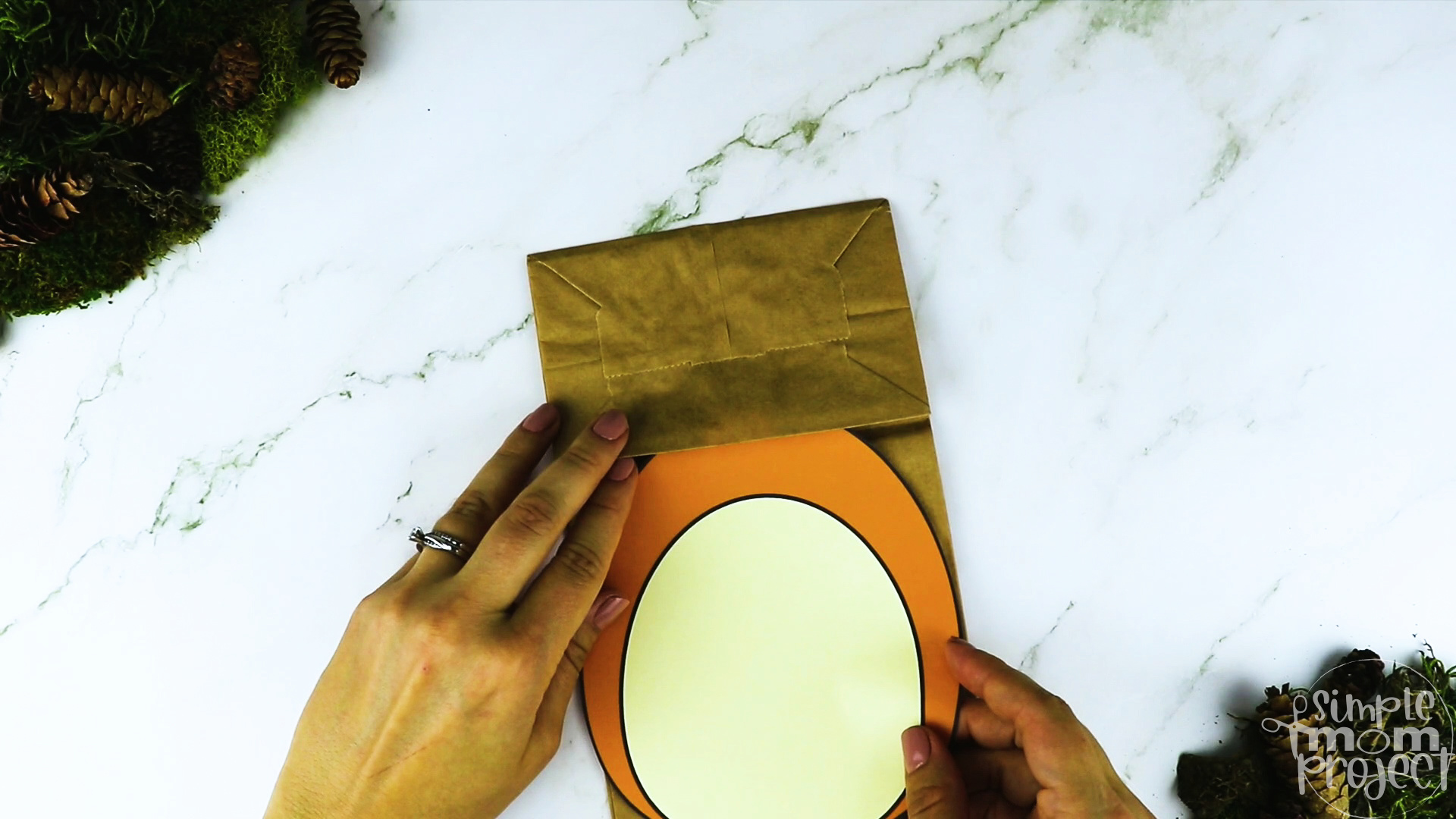 Now, attach the fox's adorable head on top of the paper bag.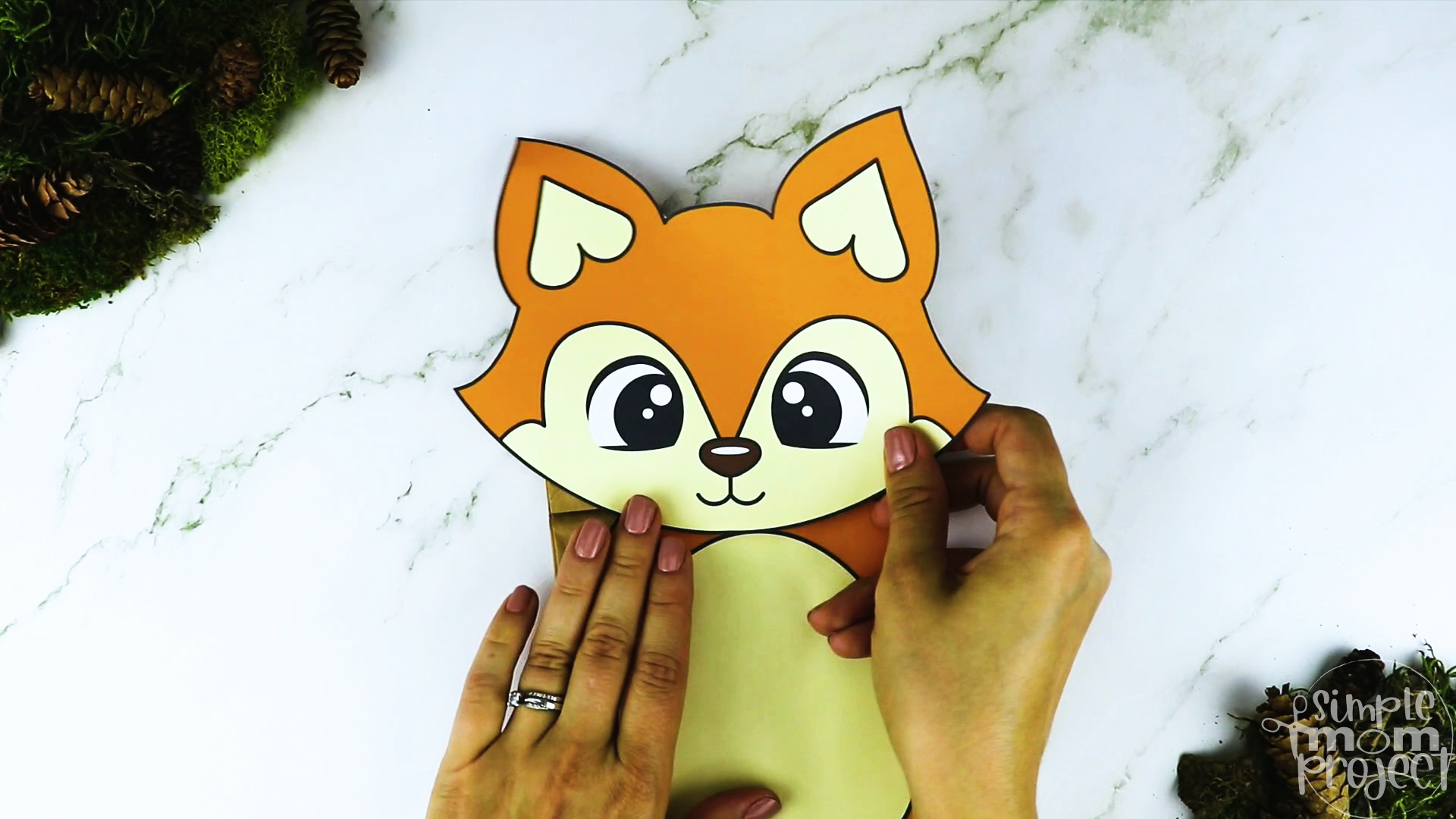 The two legs should now be attached to the lower part of the fox's body on both sides.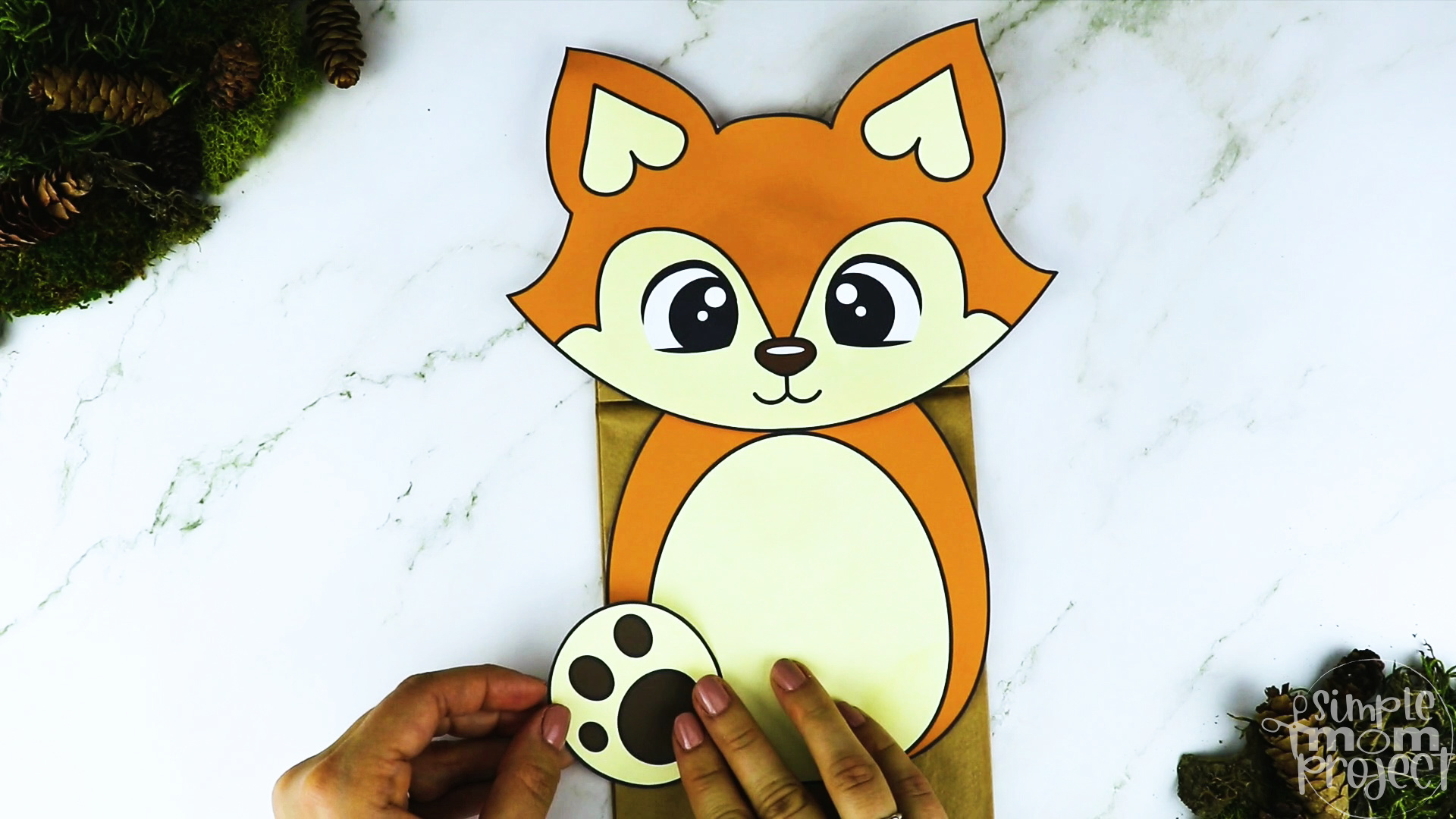 Continue by attaching the remaining two legs, which should be positioned as shown.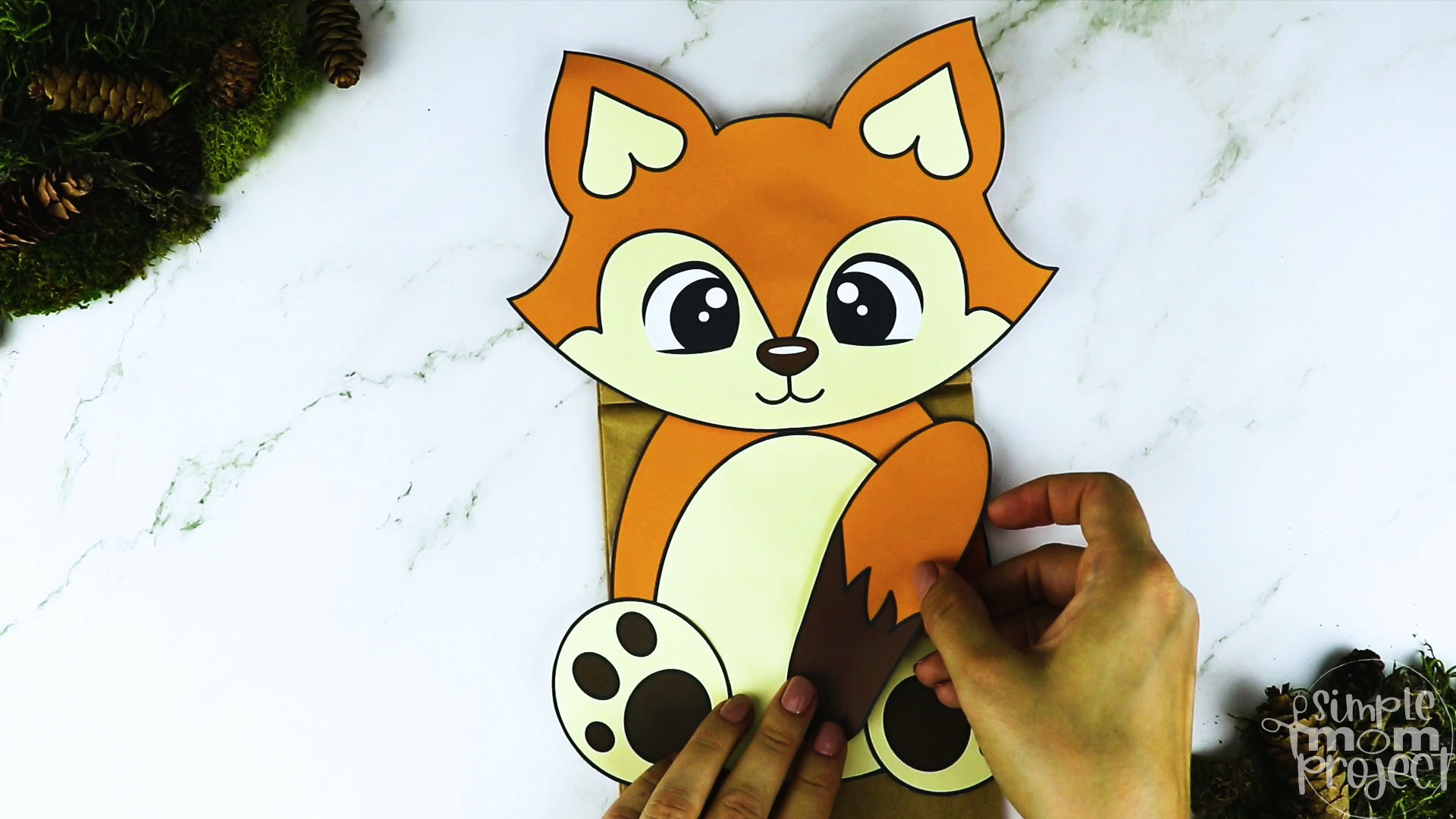 Don't forget to finish it off with the fox's super fluffy tail!
You can now enjoy your adorable fox paper bag puppet crafts!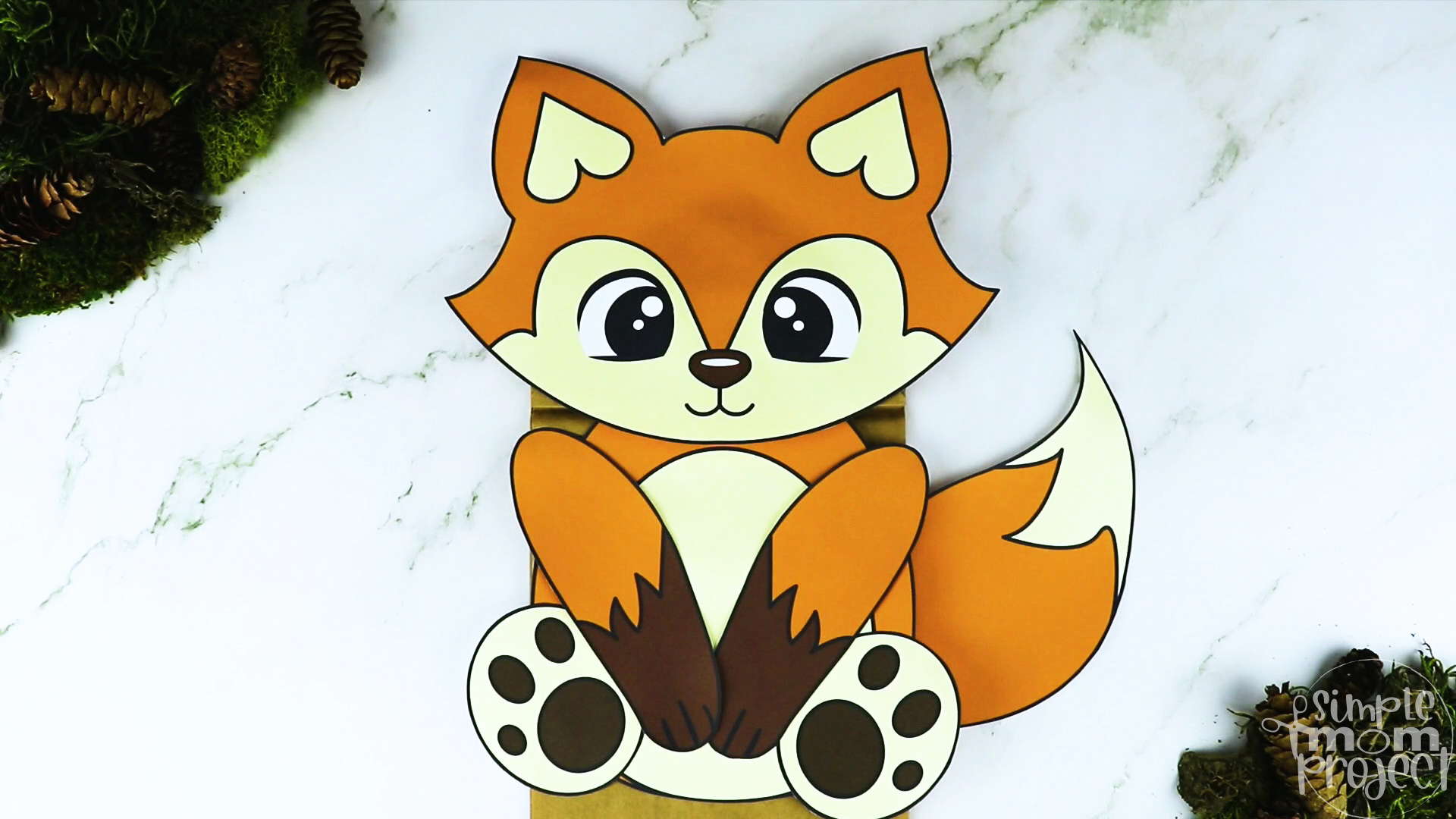 More Options to Choose:
You can print the blank version and trace the cut outs on card stock paper for a sturdier fox paper bag puppet craft,
Print the fox template in color for a simple and easy rainy day craft or,
Print the blank fox template and use it as a fun coloring sheet activity and then glue the pieces of the fox craft together.
Printable Fox Paper Bag Puppet Template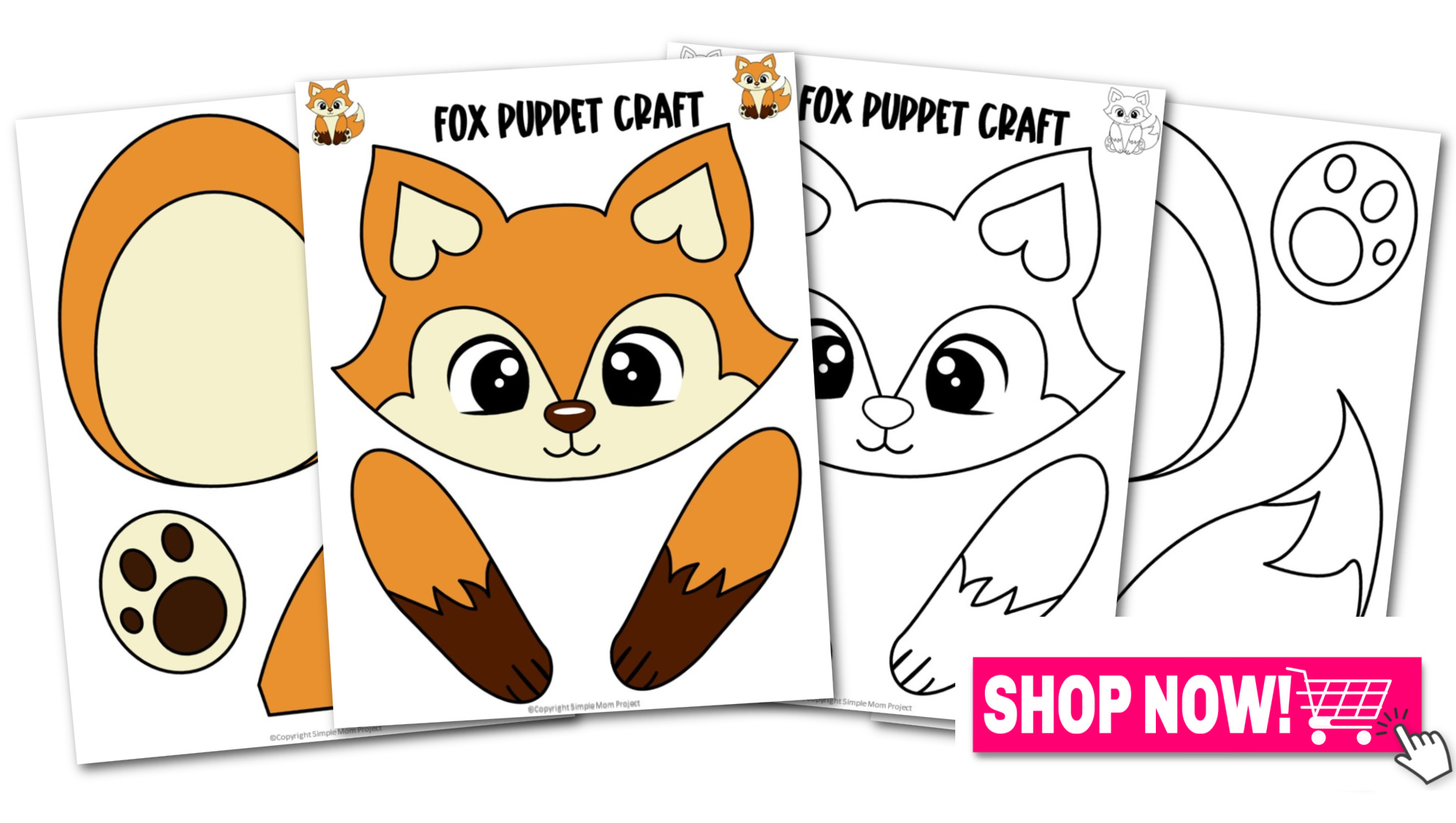 Make this printable fox paper bag puppet craft part of your weekly activities!
Cutting and putting the fox parts together will let kids improve their fine motor skills, and creating arts and crafts will help them to express their creativity.
If your children choose the black and white template, allow them to express their artistic abilities.
This is an excellent activity if you plan to host a puppet show performance this week!
Kids will love creating and using their own made fox paper bag puppets!
Don't forget to share your learning plans in the comments.
Need more woodland animal puppet fun?
Check out our packed list of paper bag puppets for simple craft fun with your little ones.  
When you have finished, be sure to share your creation on Simple Mom Project's Facebook Page and follow me on Pinterest!

Kaitlen D.
More Printable Puppet Craft Templates