Who doesn't love watching Disney Princess movies?
Young children and even adults are mesmerized with these beautiful princesses like Cinderella, Snow White, Rapunzel and many more!
The royal family isn't complete without having a beautiful princess, that's why we are here to share with you this free printable princess craft template.
This easy cut and paste princess craft template fits perfectly to your princess castle craft.
Don't wait any longer!
Download and print as many princess craft templates as you want.
It will not only increase your child's creativity, but afterwards they can also play with it or display in their playroom.


Need more crafty fun? Check out our Princess Carriage Craft, Prince Craft and Queen Craft.
 T
hey are perfect for those days when staying indoors is the only thing your family can do!
*By the way, this post may contain affiliate links which means I may receive a small commission at no additional cost to you if an item is purchase through that link. For more information, click here.*
Free Printable Cut and Paste Princess Craft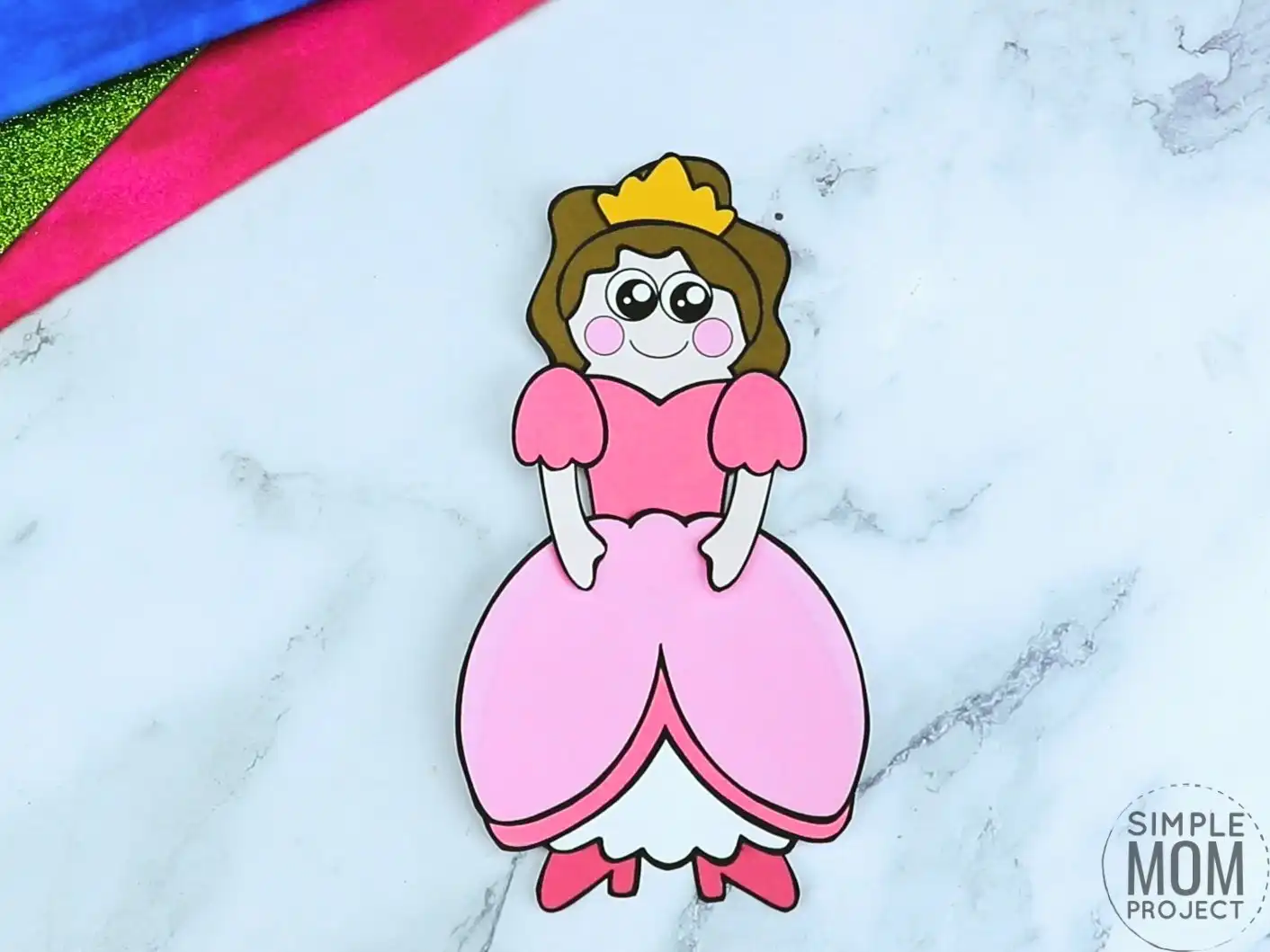 Ideas for Easy Preschool Paper Princess Craft
We came up with these incredible ideas on how to incorporate this free printable princess craft in your everyday life with your little ones.
1. Read Stories About Princesses
My daughter loves collecting Disney Princess dolls and books, she especially loves Queen Elsa from Frozen.
Is your little one a huge fan of cartoon princesses? They might want to hear some stories about princesses!
Here are the lists of my daughter's favorite fantasy books that your child might love, too.
2. Easy Preschool Princess Crafts
My children love it when crafts are easy and fun!
This cute free printable princess craft template inspired my children to create some DIY princess craft ideas, that's why we came up with making puppet princess dolls and paper bag princesses!
Making a DIY puppet princess doll is super easy! If your child chose the plain princess craft template, let them fill it up first using crayons or colored pencils.
Help them to cut it out and glue it on a popsicle stick.
For the paper bag princess, you can either cut out the colored princess craft template and glue it on a paper bag or draw a beautiful princess directly on the paper bag.
You can add some googly eyes and strings as the hair.
Let your children be creative as they can be to stand out their adorable princess crafts!


3. Disney Princess Theme Party
Once your preschooler is done creating different DIY princess crafts using this template, you can use this as part of your next Disney princess theme party.
Display as many cuts and paste princess craft templates on the venue.
You can put candies on the paper bag princess your child made and use it as giveaway gifts.
Your daughter will definitely feel excited in preparing for this party. 
4. Learn How To Count
This free printable princess craft template can be used in your preschool lesson plan like learning how to count in an easy and fun way!
Make a simple crown handprint on a construction paper and teach your little one basic counting from 1 to 10.
You can also create a number tracing on each of the handprint fingers so your preschooler can trace over the dashed lines.
Learning numbers is so much fun with this cute princess craft template.
We hope you enjoy these marvelous ideas we listed in making this cut and paste princess craft template.


Princess Craft Supplies Needed
Printable Princess Template (FOUND AT THE BOTTOM)
Keep scrolling to get your very own princess craft today and start with your little ones and their princess craft friend today!
Princess Craft Instructions
Let your little one choose which free printable princess craft template they want to make.
Then, download and print it on a construction paper.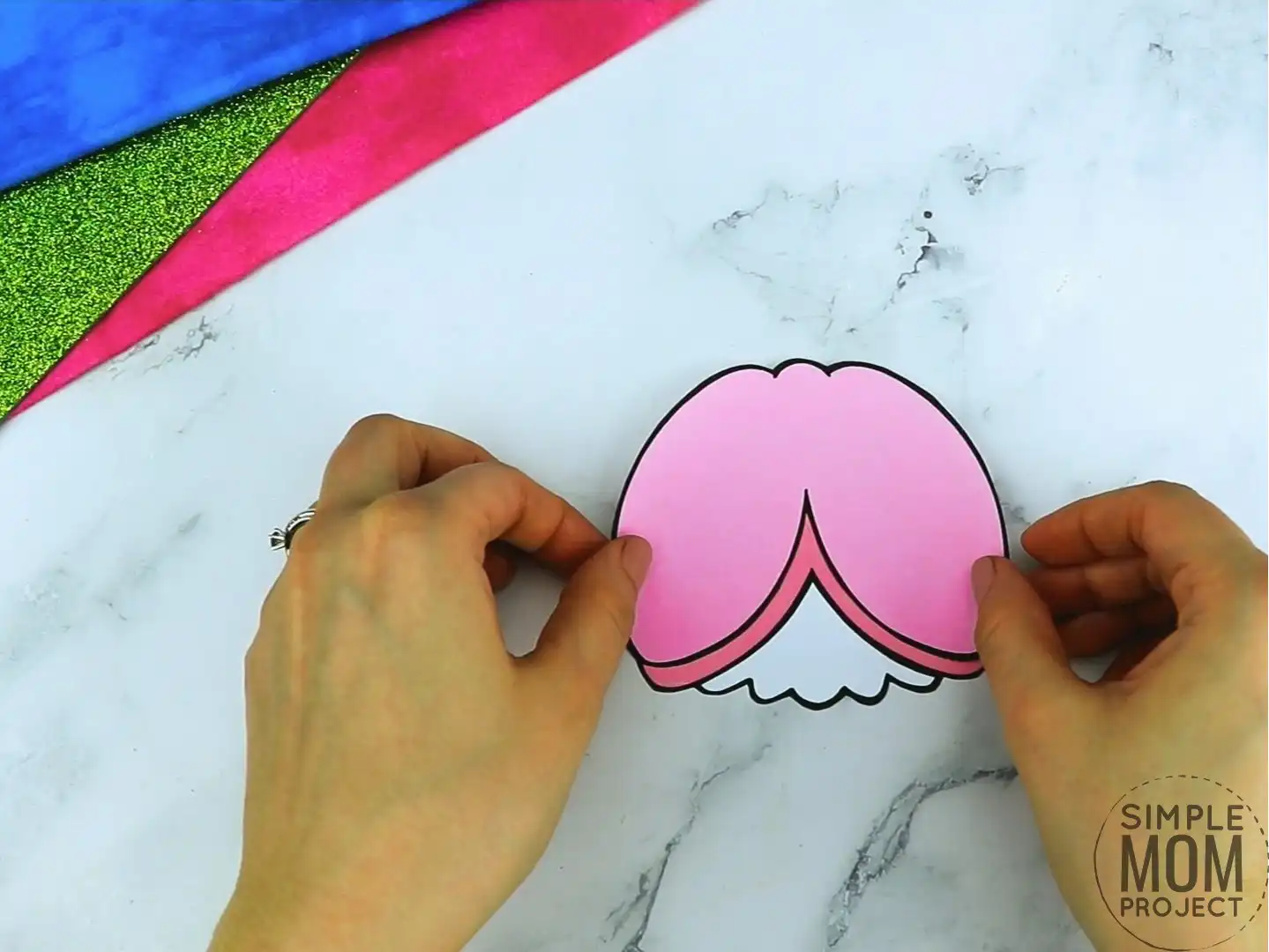 If your child chose the plain princess craft template, give them some time to fill it up first with whichever color they desire.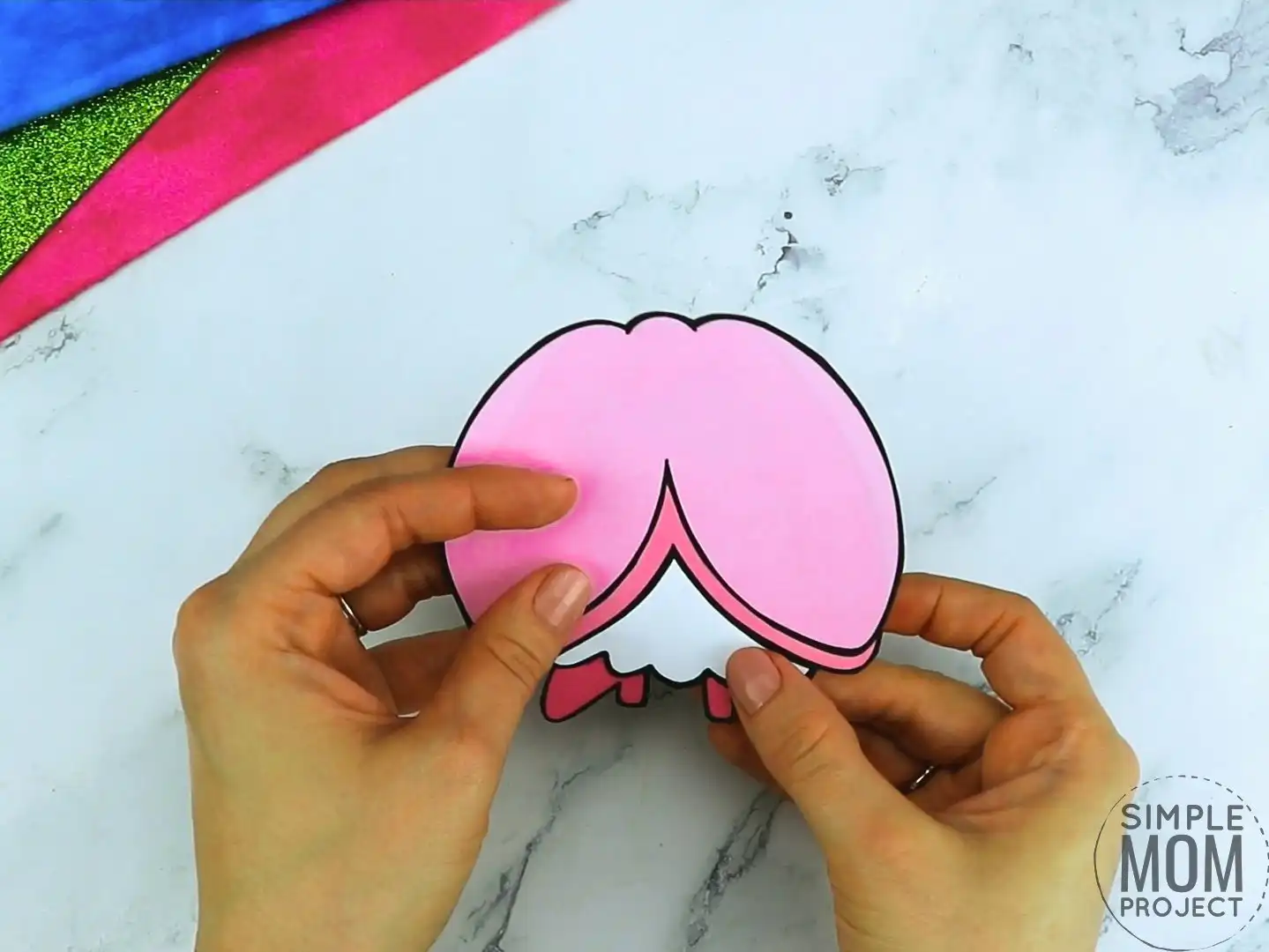 Using a pair of scissors, start cutting out each piece of this beautiful princess craft template.
Allow your preschooler or kindergartner to cut it by themselves if you think they can properly hold a scissor.
First, glue all the pieces of the skirt together, then the heels on the bottom of the skirt.
Next, glue the top-dress above the skirt, then the arms on each side of the body.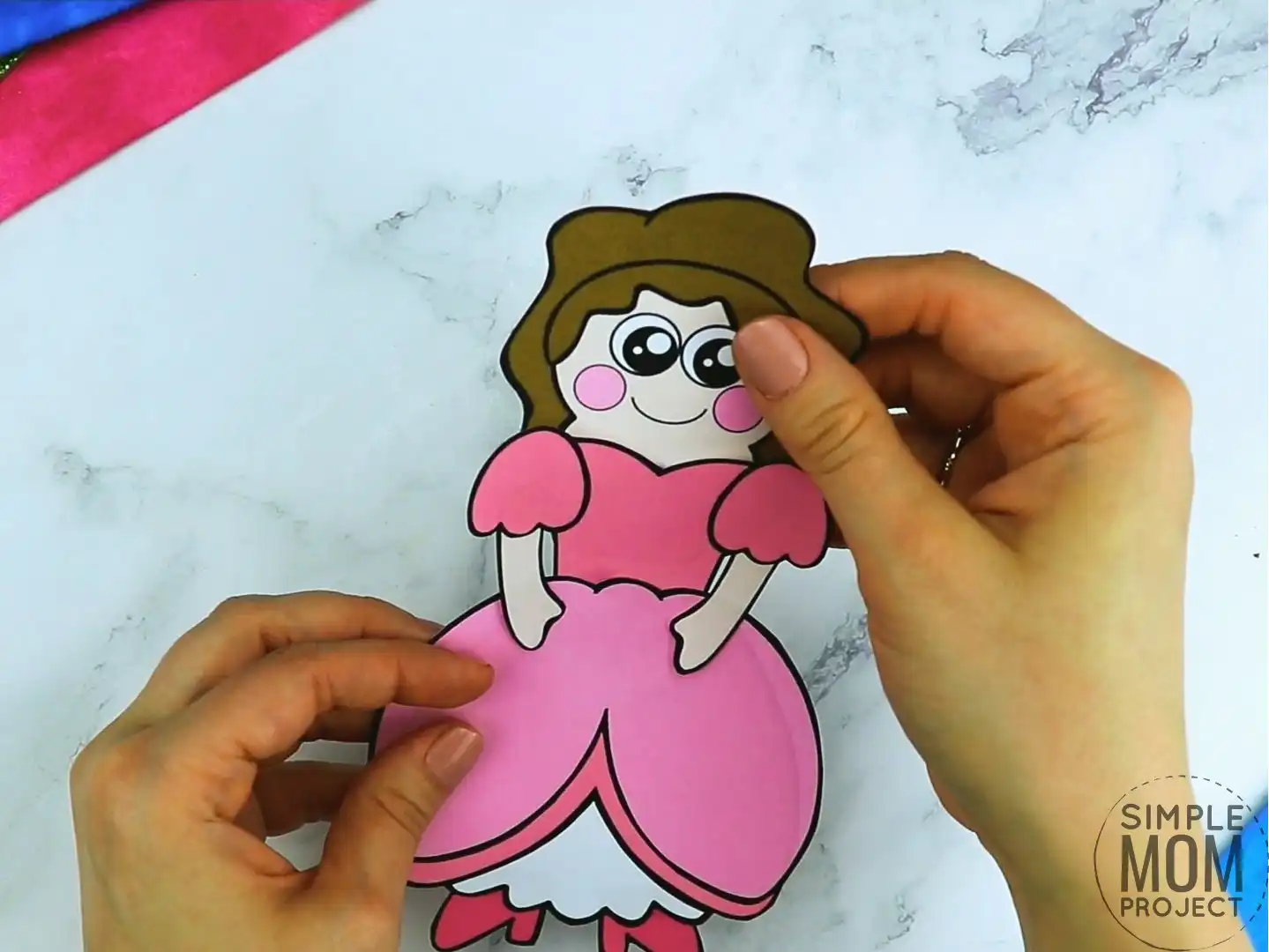 Finally, glue the princess' head on top of the body along with her crown. Let it completely dry for a few minutes.
Your lovely princess craft template is now ready to attend the royal ball. It's really beautiful and easy to make! 
More Options to Choose:
You can print the blank version and trace the cut outs on card stock paper for a sturdier princess craft,
Print the princess template in color for a simple and easy rainy day craft or,
Print the blank princess template and use it as a fun coloring sheet activity and then glue the pieces of the princess craft together.
Free Printable Princess Craft Template
Having a hard time picking which of these free printable princess craft templates suits best to your child, especially your daughter?
Why not download and print them all?
We have a few different versions so your little princess can pick which one she identifies with more.
We have the plain princess craft template where your little one can color it first and the colored princess craft template where they can directly cut it out.
Don't forget to share your learning plans in the comments.
Need more storybook character fun? Check out our packed list of storybook characters for simple craft fun with your little ones.  
When you have finished, be sure to share your creation on Simple Mom Project's Facebook Page and follow me on Pinterest!

Kaitlen D.
More Storybook Character Crafts