We are enjoying this week full of royal family cut and paste crafts.
My daughter is a huge fan of Queen Elsa from Disney's Frozen, she loves wearing her favorite Elsa costume while singing Let It Go.
We think that a printable queen craft template is just what every little girl needs to make her fantasy imagination come true.
So today, we are sharing with you this beautiful free printable queen craft template that is perfect for children of all ages.
Grab all your craft materials and make way for your majesty as we give you more printable options of this beautiful queen craft templates!


Need more crafty fun? Check out our King Craft, Prince Craft and Princess Castle Craft.
 T
hey are perfect for those days when staying indoors is the only thing your family can do!
*By the way, this post may contain affiliate links which means I may receive a small commission at no additional cost to you if an item is purchase through that link. For more information, click here.*
Free Printable Cut and Paste Queen Craft
Ideas for Easy Preschool Paper Queen Craft
We are glad to share with you these fantastic ideas on how to include this simple free printable queen craft template in your little one's daily life.
1. Wonderful Storybooks for Children
My little girl's day isn't complete without hearing a wonderful story before going to bed.
We both love reading fantasy books about princesses and their happily ever after. Looking for children's books with the best storyline?
Here are a few lists of fictional books that my kids love to read.
2. Letter Q is for the Queen
We love maximizing the use of this free printable queen craft template!
That is why we came up in including it on our preschool lesson plan during the weekend.
This easy printable queen craft template will help your child to learn the basic alphabets as well as working on their pre-reading skills.
Once your little girl is done making this cut and paste queen craft, you can hang it on their learning board next to the large printed letter Q.
Teach them how to spell and pronounce the word "Queen."
Make sure to do it in a fun way so they can easily remember it.


3. Improve Handwriting Skills
After making this easy cut and paste queen craft template, you can print a traceable upper and lowercase letter Q for your preschoolers and kindergarteners.
This cool activity will help your kids to practice holding a writing tool the correct way.
Guide your little ones in tracing the letter Q worksheet, eventually, you will notice that they will practice writing it on their own.
It's a fun and easy activity but most importantly, it will educate your children.
4. Queen Handprint Crown Craft
Looking for an easy DIY queen craft to make on the weekend?
We'd love to share this really cute queen handprint crown idea you will want to try with your toddlers, preschoolers and kindergarteners!
For this fun activity, start putting skin-colored paint on your child's palm, this will serve as the queen's face.
Then, paint their fingers with yellow as the queen's crown.
Make the handprint in the center of the construction paper or paper plate and let it completely dry.
Finish it with adding the queen's facial features.
You can also turn this cute DIY queen handprint crown craft into a puppet!
All you need to do is to cut it out and glue it on a popsicle stick. It's really easy yet so fascinating!
There are a lot of educational ideas in making this free printable queen craft template.
We are happy to be part of your preschool lesson plan and craft activities.


Queen Craft Supplies Needed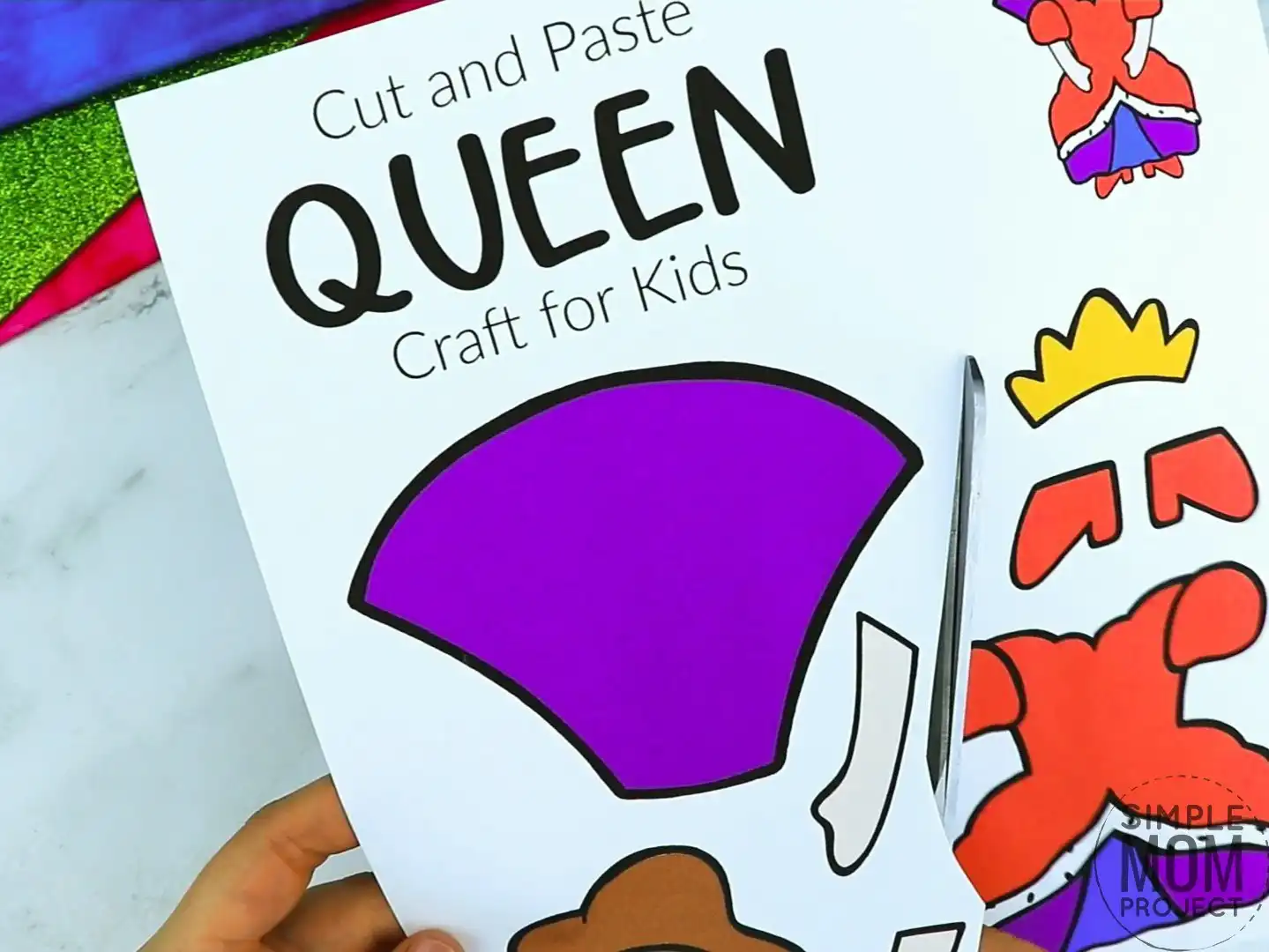 Printable Queen Template (FOUND AT THE BOTTOM)
Keep scrolling to get your very own queen craft today and start with your little ones and their queen craft friend today!
Queen Craft Instructions
Ready to create a beautiful preschool queen craft? What are you waiting for? Take out all your craft supplies now!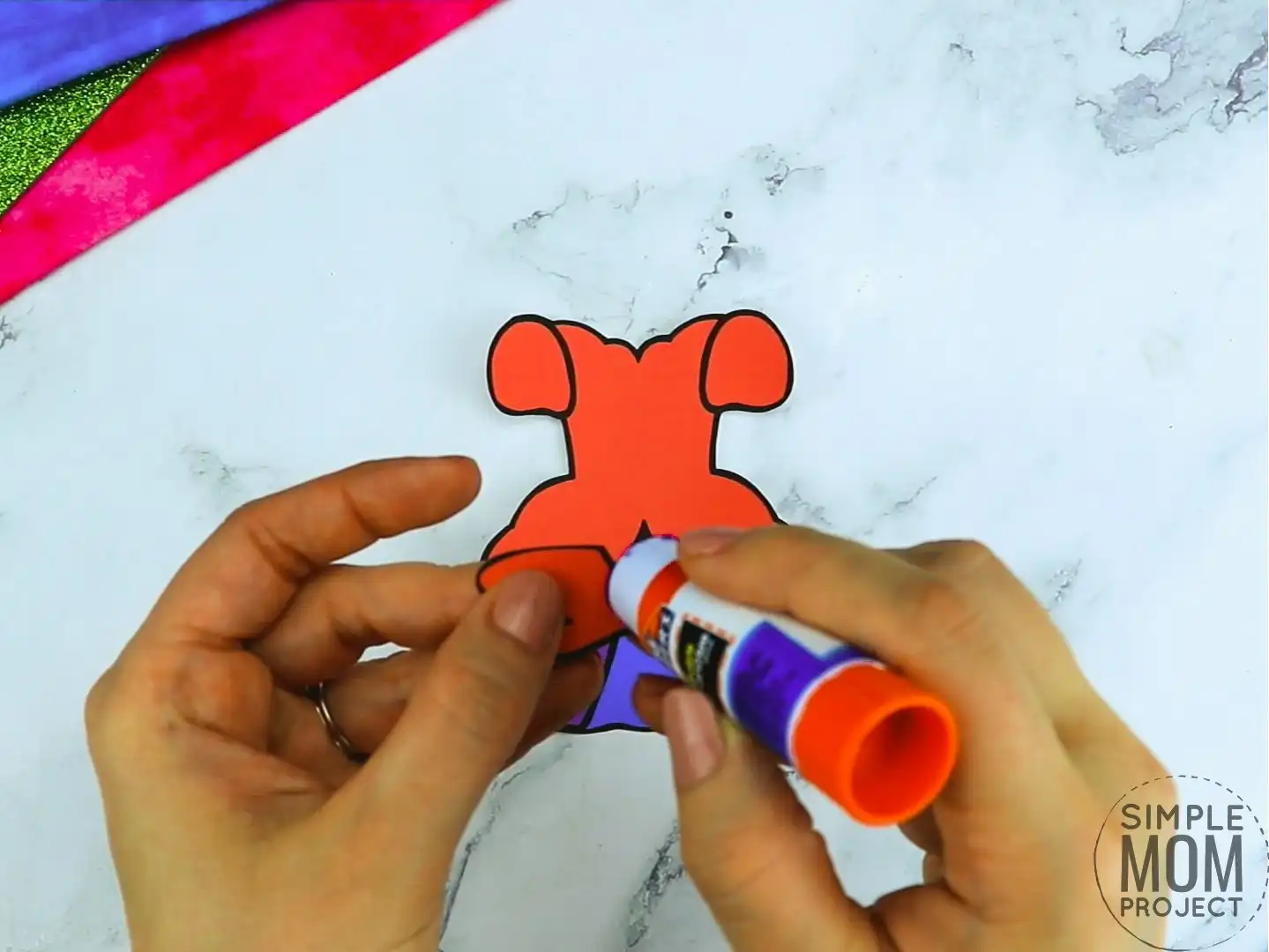 First, download and print whichever version of this free printable queen craft template your little one chose.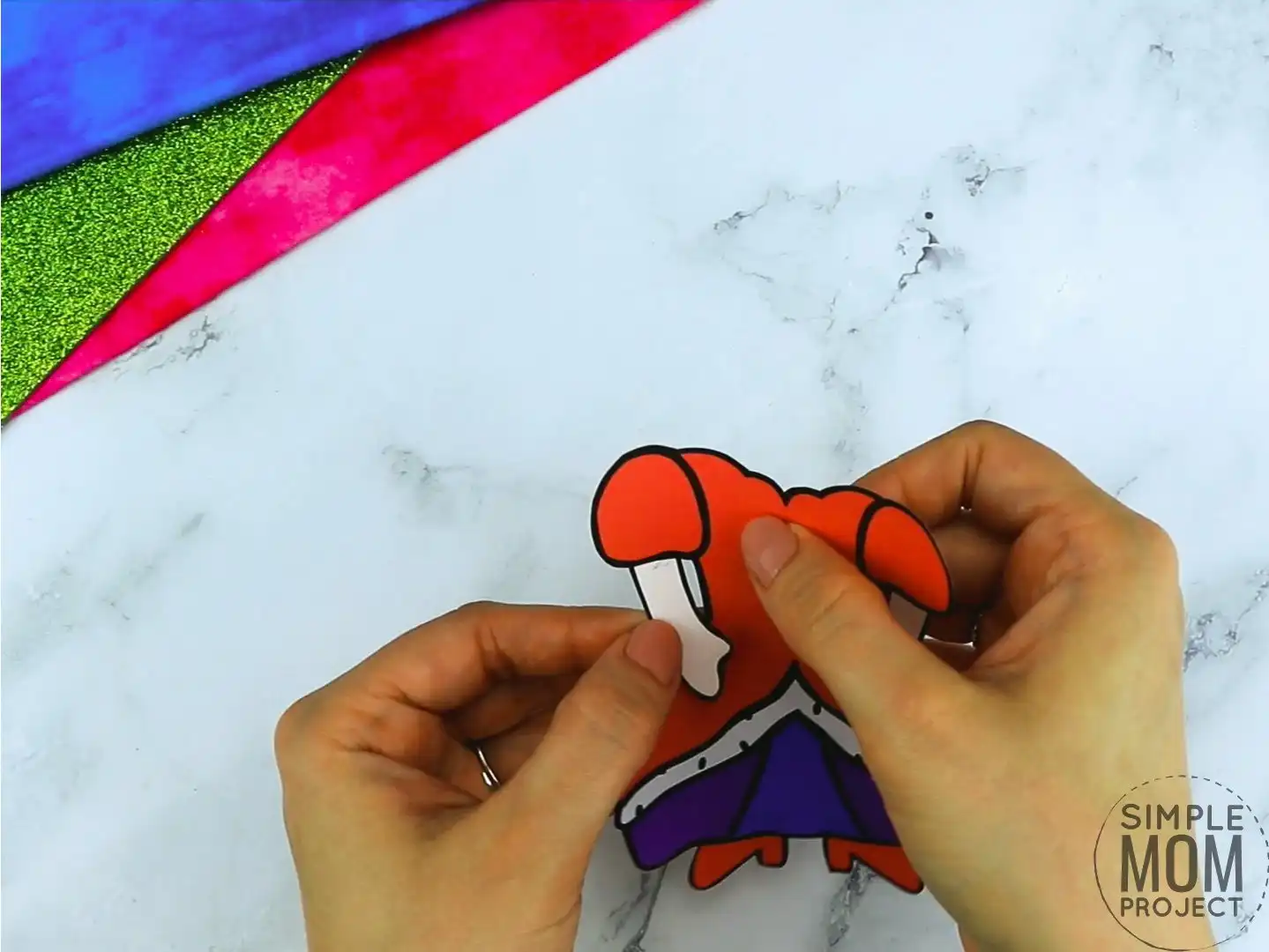 Start cutting each piece of the queen template. If you think your preschooler is ready to hold a pair of scissors, let them do it.
Glue the shoes on the bottom of the queen's lovely gown.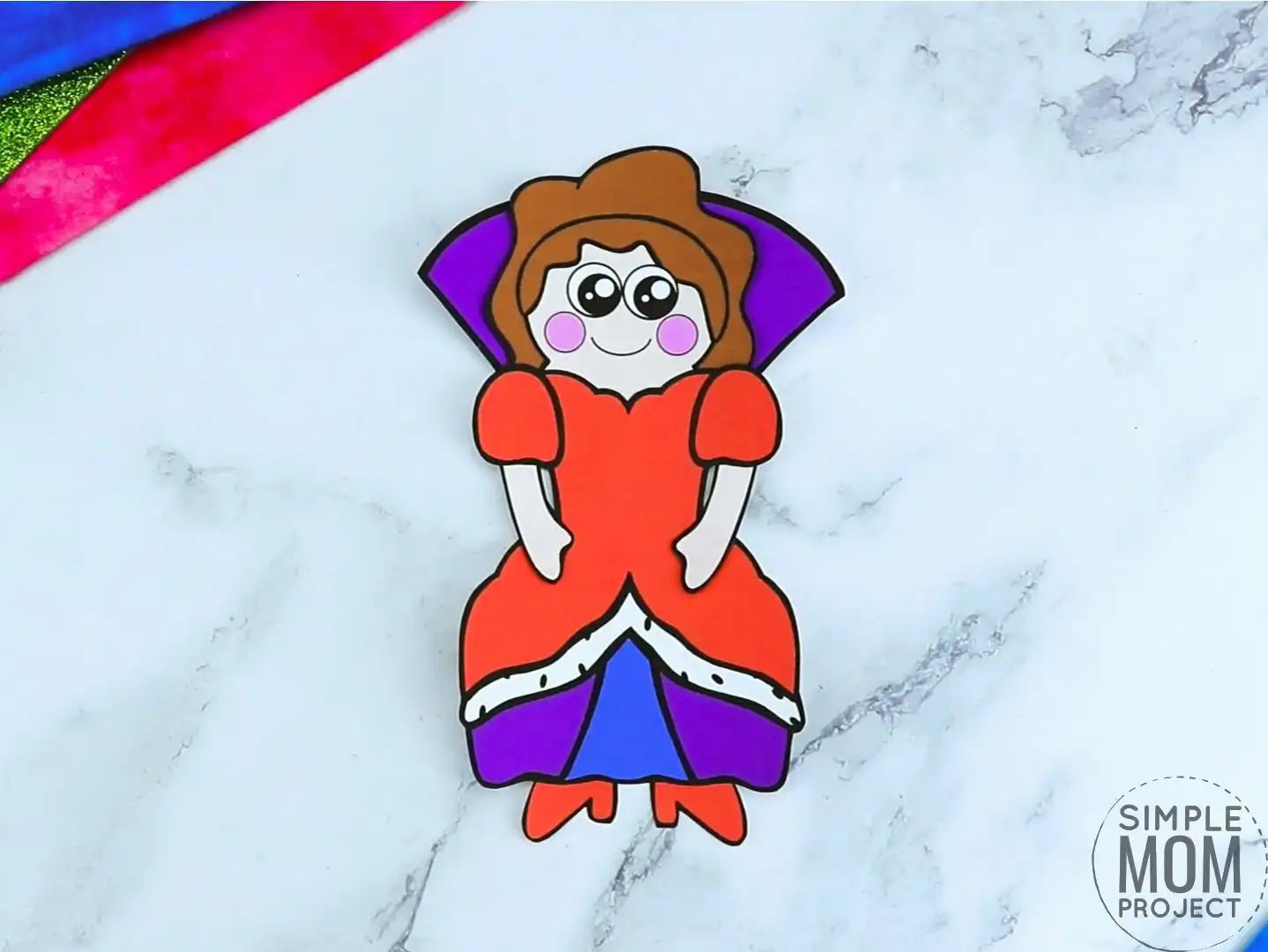 Next, glue the arms on each side of the body.
Glue the queen's head on top of the body.
Lastly, don't forget to glue her crown. Leave it for a few minutes to completely dry.
Your majesty is now ready to be part of The Royal Family!
More Options to Choose:
You can print the blank version and trace the cut outs on card stock paper for a sturdier queen craft,
Print the queen template in color for a simple and easy rainy day craft or,
Print the blank queen template and use it as a fun coloring sheet activity and then glue the pieces of the queen craft together.
Free Printable Queen Craft Template
This easy free printable queen craft template will surely keep your preschoolers and kindergarteners busy because it comes with many versions!
We have the plain queen template where your children can fill it up with colors and the colored queen template.
Don't forget to share your learning plans in the comments.
Need more storybook character fun? Check out our packed list of storybook characters for simple craft fun with your little ones.  
When you have finished, be sure to share your creation on Simple Mom Project's Facebook Page and follow me on Pinterest!

Kaitlen D.
More Storybook Character Crafts