Can't get enough of how beautiful Disney Princesses are?
This free printable princess carriage craft template is the perfect way to introduce one of the famous Disney Princesses to your little girls, which is Cinderella!
Even adults know who Cinderella is!
The young girl who lost her glass slipper in the ball because she needs to be at home before the clock strikes to midnight.
Who doesn't love Cinderella's amazing transformation?
Even the pumpkin transforms into a wonderful princess carriage!
Go ahead and watch Disney's Cinderella during the weekend, so your little princess can relate to one of the classic movies of all time!
Your little one can make this cut and paste printable princess carriage craft template afterwards.


Need more crafty fun? Check out our Royal Horse Craft, Princess Craft and Princess Castle Craft.
 T
hey are perfect for those days when staying indoors is the only thing your family can do!
*By the way, this post may contain affiliate links which means I may receive a small commission at no additional cost to you if an item is purchase through that link. For more information, click here.*
Free Printable Cut and Paste Princess Carriage Craft
Ideas for Easy Preschool Paper Princess Carriage Craft
Below are a few lists of brilliant ideas on how to incorporate this easy free printable princess carriage craft template in your daily life with your children.
1. Once Upon A Time Stories
Children are always excited when you read them stories especially before going to bed.
If your little girl is a fan of Disney Princesses, she will surely love these beautiful fantasy books that we recommend.
2. DIY Princess Carriage Craft
We love discovering easy and simple DIY crafts!
Using common items, you probably already have inside your home, we can create beautiful princess carriage out of paper plates or cardboard!
Trace this free printable princess carriage template in a paper plate and cut it out.
Glue it together and let your little princess paint it whichever color she desires.
If she likes to have a bigger version of this princess carriage craft, use big cardboard boxes.
The procedures are easy!
Use this simple princess carriage craft template as an inspiration in making an oversize princess carriage in a cardboard box.
Cut into shape, glue it together and paint it with bright colors.
Once the result is done, your little girl's reaction is priceless!


3. Princess Carriage Room Décor
There are a lot of fantastic DIY craft ideas on maximizing the use of this free printable princess carriage craft template!
If your little one loves coloring during the weekend, you can choose the black and white princess carriage craft template.
Once your preschooler is done coloring and making this easy printable princess carriage craft template, you can display it on their room's wall next to their adorable royal horse craft template.
4. Watch Disney Princess Musical Theatre
Spending more quality time with your children can help build your relationship.
This adorable princess carriage craft template inspires my little girls to watch every Disney princess movie!
They can't stop singing along with all the catchy soundtracks!
Book a reservation at Disney Musical Theatre, you will notice how excited your little princess is to watch her idols in live action singing all the songs she already memorized!
This fun activity can also help them to discover their talents like singing and dancing.
We are confident that you and your child will learn a lot from these awesome princess carriage craft ideas.


Princess Carriage Craft Supplies Needed
Printable Princess Carriage Template (FOUND AT THE BOTTOM)
Keep scrolling to get your very own princess carriage craft today and start with your little ones and their royal character craft buddies today!
Princess Carriage Craft Instructions
Are you ready to make your very own Cinderella's amazing princess carriage?
Take out all the craft supplies you found inside your house.
Download and print the princess carriage craft template your child chose.
Using a pair of scissors, start cutting this princess carriage template into individual sections.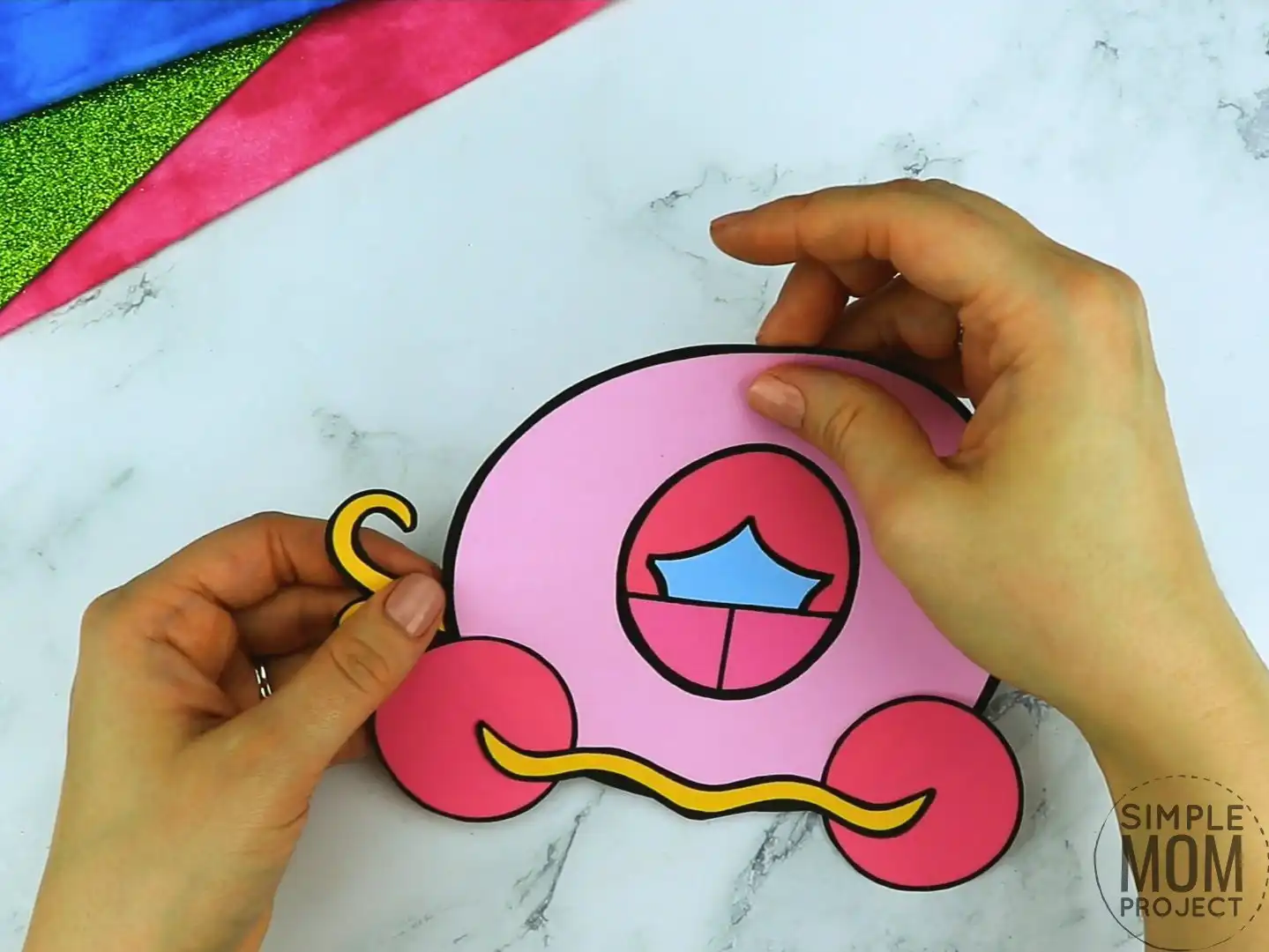 Glue all the parts together, from the wheels up to the little crown on top of the carriage.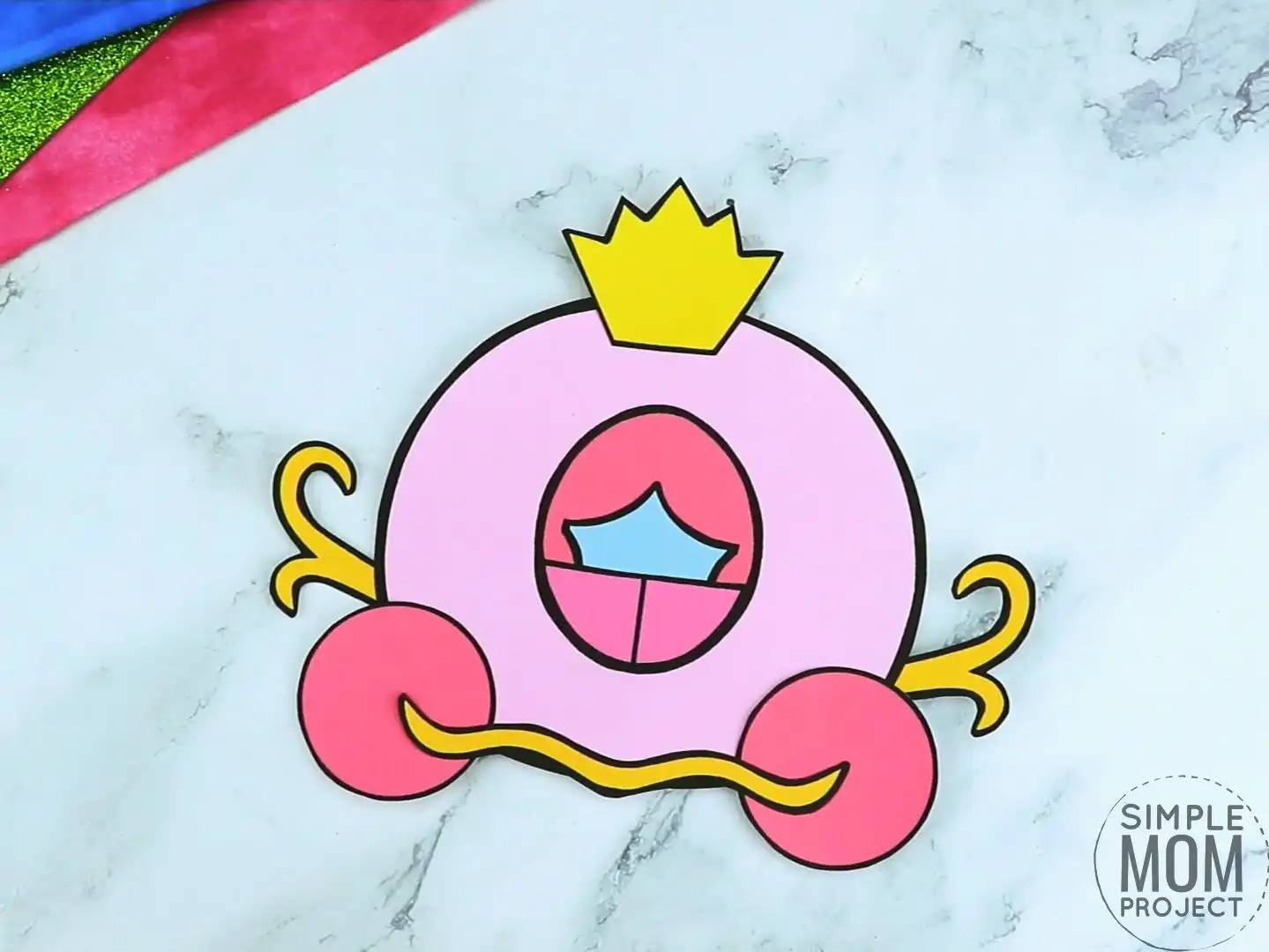 We also have an easy step-by-step video tutorial to guide you and your kids in making this beautiful princess carriage craft.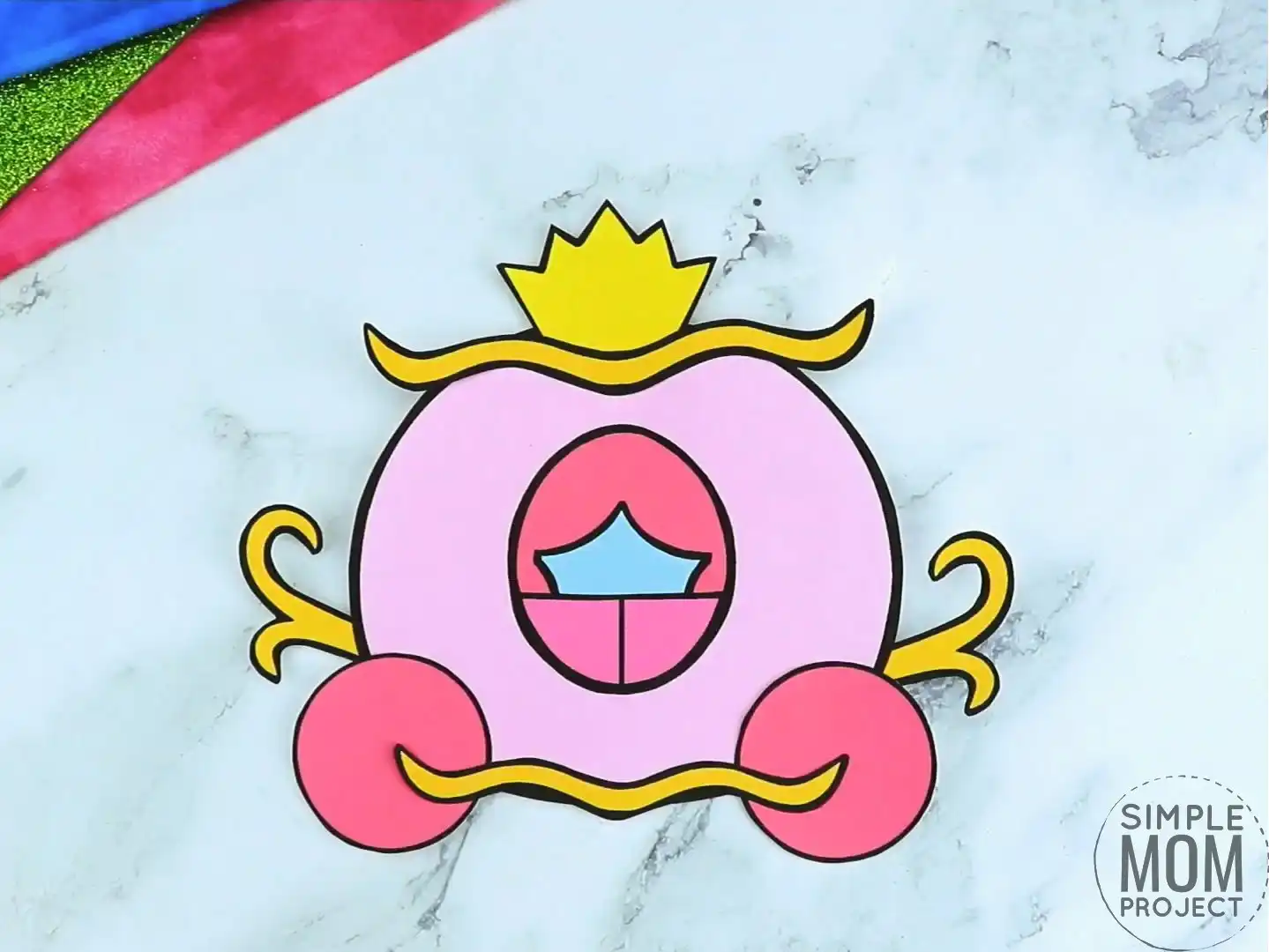 It's really easy, right? What are you waiting for?
Print as many as you want of this free printable princess carriage craft template and offer them to your family and friends, too!
More Options to Choose:
You can print the blank version and trace the cut outs on card stock paper for a sturdier princess carriage craft,
Print the princess carriage template in color for a simple and easy rainy day craft or,
Print the blank princess carriage template and use it as a fun coloring sheet activity and then glue the pieces of the princess carriage craft together.
Free Printable Princess Carriage Craft Template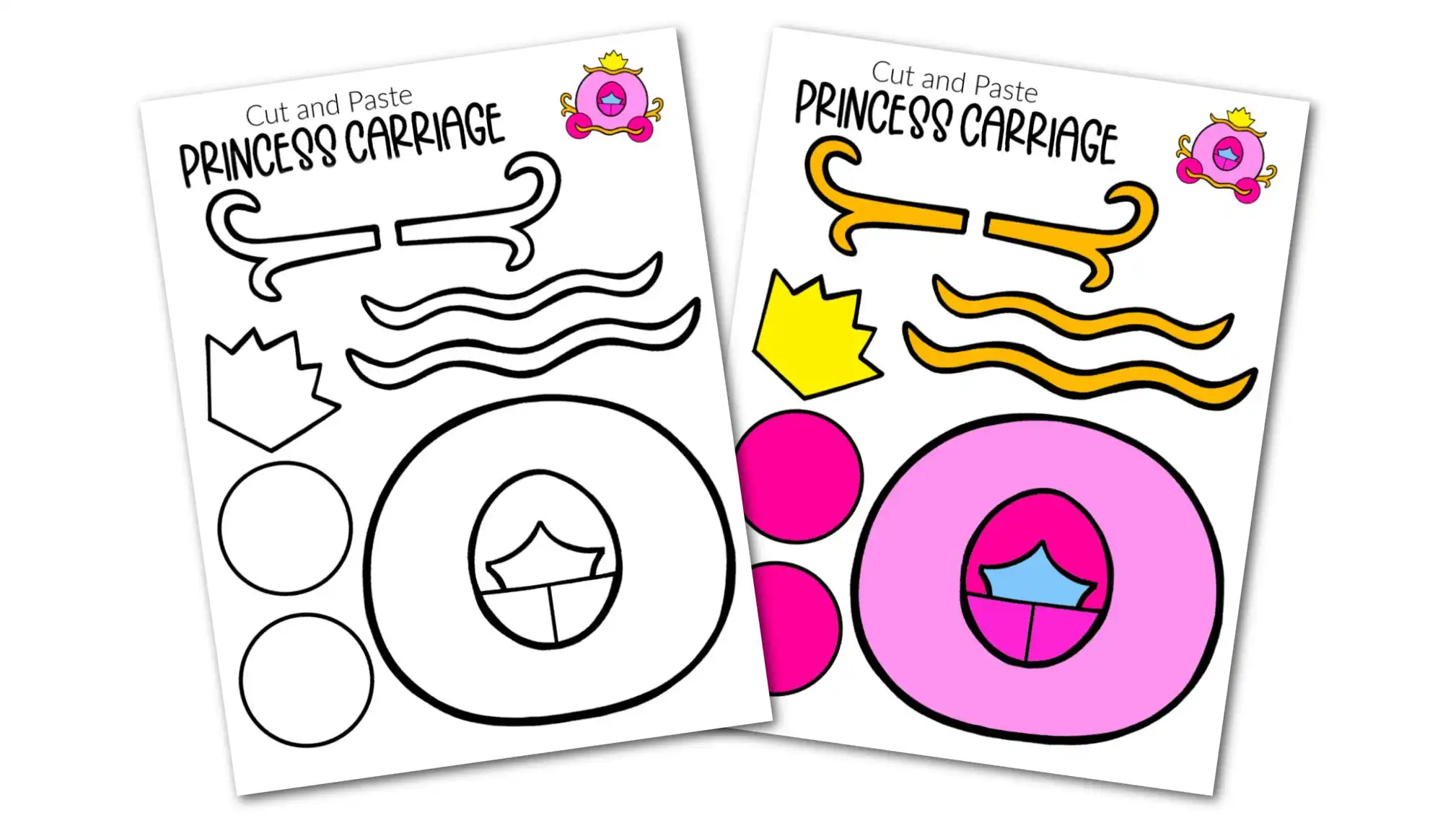 Don't wait any longer!
Choose which version of this simple free printable princess carriage craft template suits your child best!
We have the black and white princess carriage template where your little one needs to color it first and the colored princess carriage template where they can directly cut it out.
Don't forget to share your learning plans in the comments.
Need more storybook character fun? Check out our packed list of storybook characters for simple craft fun with your little ones.  
When you have finished, be sure to share your creation on Simple Mom Project's Facebook Page and follow me on Pinterest!

Kaitlen D.
More Storybook Character Crafts