Ever heard of the movie, The Princess and the Frog?
Even if you didn't see the whole movie, we are sure you know the story of the princess who needs to kiss a frog to break the spell and turn him into a human.
We think it would be fun to make an easy cut and paste printable prince craft template to add in our royal family collection!
Besides, most of the Disney Princess have their very own prince charming.
Keep scrolling to see the simple instructions and step-by-step tutorial video in making this free printable prince charming craft template.


Need more crafty fun? Check out our Dragon Craft, Knight Craft and King Craft.
 T
hey are perfect for those days when staying indoors is the only thing your family can do!
*By the way, this post may contain affiliate links which means I may receive a small commission at no additional cost to you if an item is purchase through that link. For more information, click here.*
Free Printable Cut and Paste Prince Craft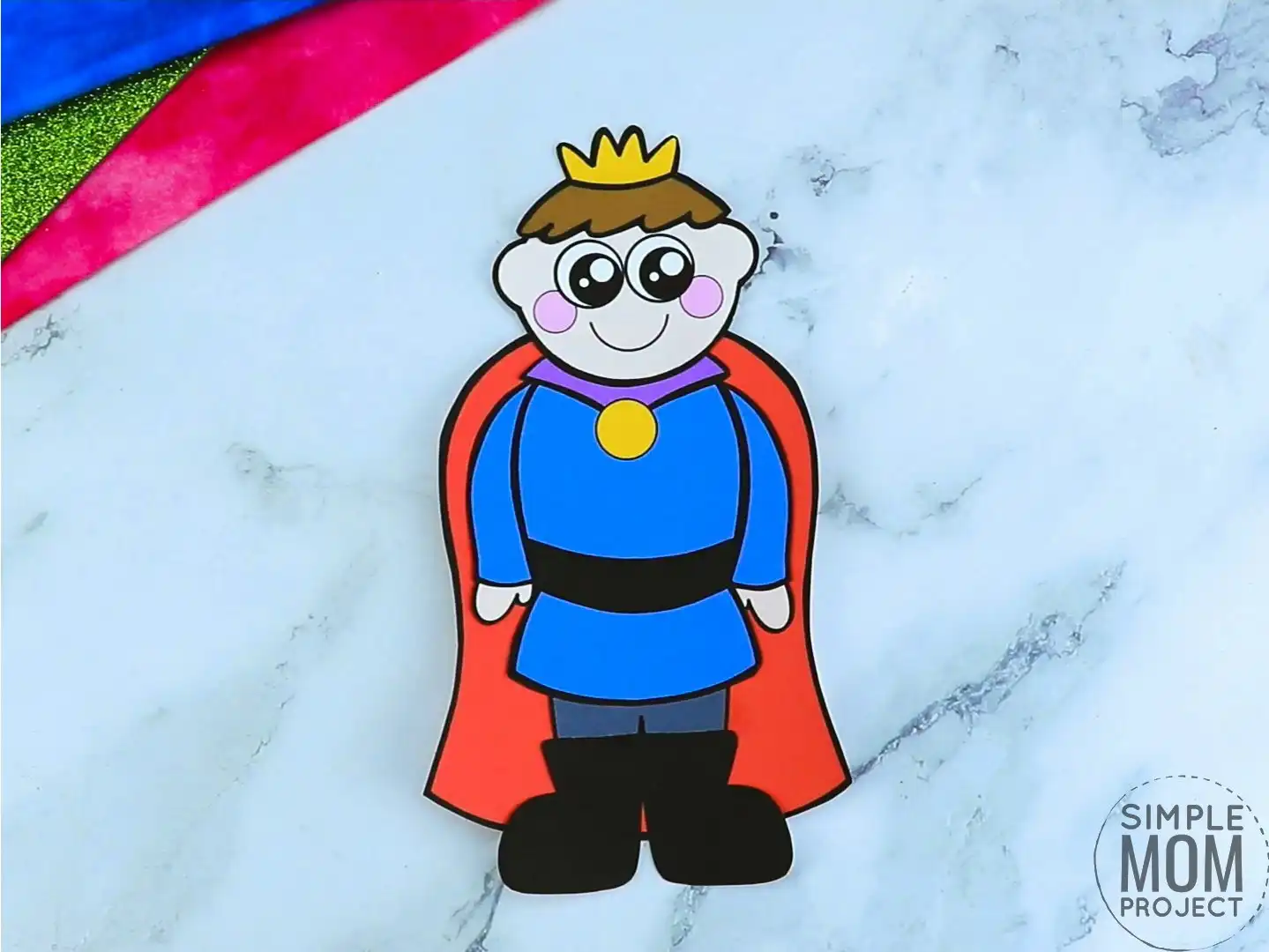 Ideas for Easy Preschool Paper Prince Craft
We thought it would be wonderful to lists down all the great ideas on how to include this free printable prince craft template in your daily life with the kids
1. Fantasy Story Time
My kids and I are fans of Disney movies.
We are fascinated by how a young handsome prince saves a beautiful princess from the villains.
If fantasy stories draw your children's attention; they will definitely love hearing good stories about it, too!
Here are some of our favorite fantasy books that your children might love too.
2. Easy Crown Frog Prince Craft
Creating easy and simple crafts during the school break is always our favorite thing to do!
Grab all the craft materials needed because this free printable prince craft template will inspire us to make a frog prince craft out of a recycled egg carton!
Cut out two cups of recycled egg cartons and glue it together, this will serve as the frog prince's head.
Draw a crown and bow tie in a construction paper then cut it out.
Let your little one paint this adorable frog prince with color green or whichever color they want.
You can also add googly eyes to make it look livelier!
This fantastic prince craft activity will improve your preschooler's creativity and imaginations.
It will also keep them busy while you are doing chores.


3. Little Prince Theme Party
Childhood isn't complete without throwing a theme party!
So, we think this adorable free printable prince craft template can be part of your next event.
Once your preschooler is done making this cut and paste prince charming craft template, help them to decorate it on your walls.
This brilliant idea will boost your children's self esteem of what they can accomplish.
If your little boy is really feeling the prince charming vibe, you can ask all your little one's friends to put some costume on during the party.
4. Weekend Fun Bonding
We have a lot of amazing ideas on how to strengthen the bond you have with your family, especially your kids.
You can download and print as many prince craft templates as you want and distribute it to each member of your family.
There's a big chance your little one is copying what you are doing so be creative as you can be.
Once you're all done making this easy printable prince craft template, it's time to create a mini puppet show by gluing it on a popsicle stick.
Sounds really simple, but this will create a great memory to the whole family.
We hope you enjoyed these cute prince charming craft ideas we shared.
We are confident that your little boy will ask for more printable prince craft templates.


Prince Craft Supplies Needed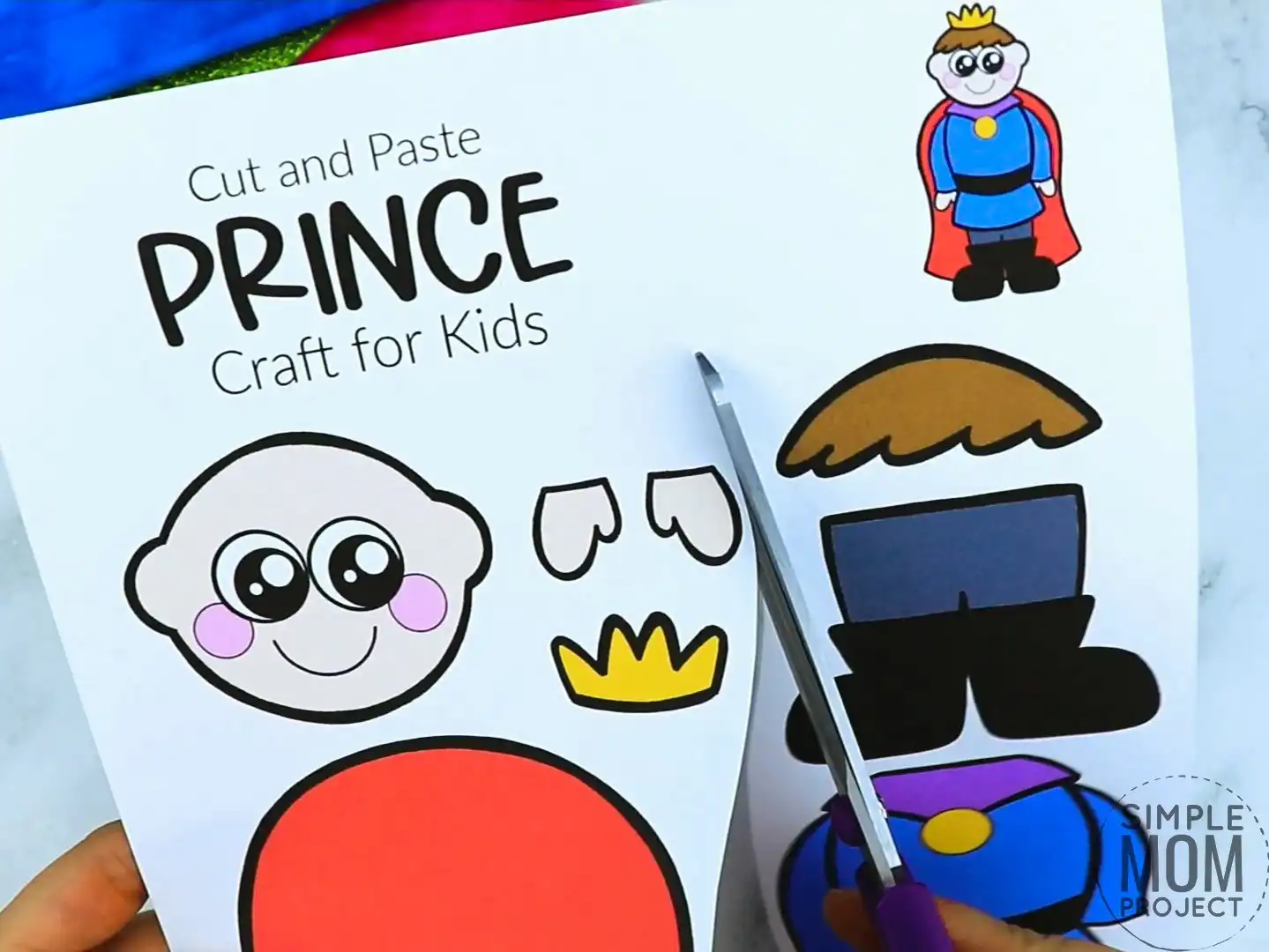 Printable Prince Template (FOUND AT THE BOTTOM)
Keep scrolling to get your very own prince craft today and start with your little ones and their royal character craft buddies today!
Prince Craft Instructions
Go ahead and ask your little prince which free printable prince craft template they want to make.
Then, download and print it on a construction paper.
If your little prince loves coloring, we suggest to print the plain template and give them all the coloring materials they need.
Guide your child in cutting out all the parts of this prince craft template into individual sections.
You can now stick the pieces together. Glue the prince's lower parts or the legs to his upper body.
Then, add the prince's cape at the back of his body.
Glue your prince charming's head onto the top of his body.
And lastly, glue his hair to make him more handsome!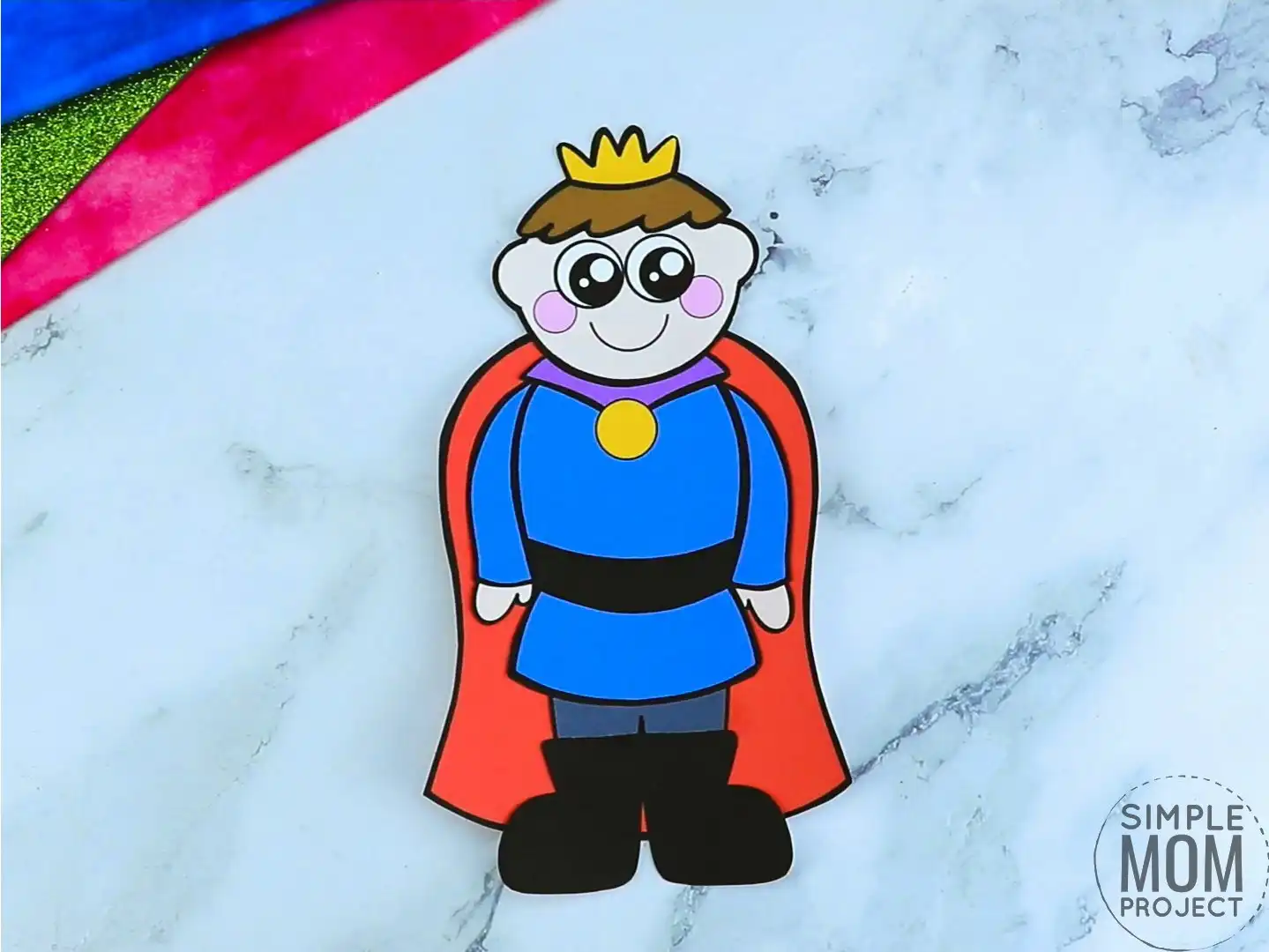 Your prince charming is now ready to save the beautiful princess. Isn't he simply adorable and easy to make?
Even your preschoolers can do it on their own! You can also watch the step-by-step tutorial video.
More Options to Choose:
You can print the blank version and trace the cut outs on card stock paper for a sturdier prince craft,
Print the prince template in color for a simple and easy rainy day craft or,
Print the blank prince template and use it as a fun coloring sheet activity and then glue the pieces of the prince craft together.
Free Printable Prince Craft Template
Why choose if you can download and print all these free printable prince charming craft templates that's perfect to pair to your princess craft.
We have the simple black and white prince craft template where your little one needs to color first and the colored prince craft template where they can directly cut and paste it.
Don't forget to share your learning plans in the comments.
Need more storybook character fun? Check out our packed list of storybook characters for simple craft fun with your little ones.  
When you have finished, be sure to share your creation on Simple Mom Project's Facebook Page and follow me on Pinterest!

Kaitlen D.
More Storybook Character Crafts