Are your children amazed on how the heroic knights fearlessly fight against the fire breathing dragon in a cartoon movie they watched?
This free printable knight craft template is perfect for children of all ages because it's so easy for them to put together.
Let's relive the Middle Ages time as we create this medieval inspired printable knight craft template today!
This simple activity will give your child the chance to practice their concentration in cutting and building their own craft.
What are you waiting for?
Print this simple printable knight craft template on a construction paper and grab all your craft materials now!


Need more crafty fun? Check out our Royal Horse Craft, Princess Castle Craft and Dragon Craft.
 T
hey are perfect for those days when staying indoors is the only thing your family can do!
*By the way, this post may contain affiliate links which means I may receive a small commission at no additional cost to you if an item is purchase through that link. For more information, click here.*
Free Printable Cut and Paste Knight Craft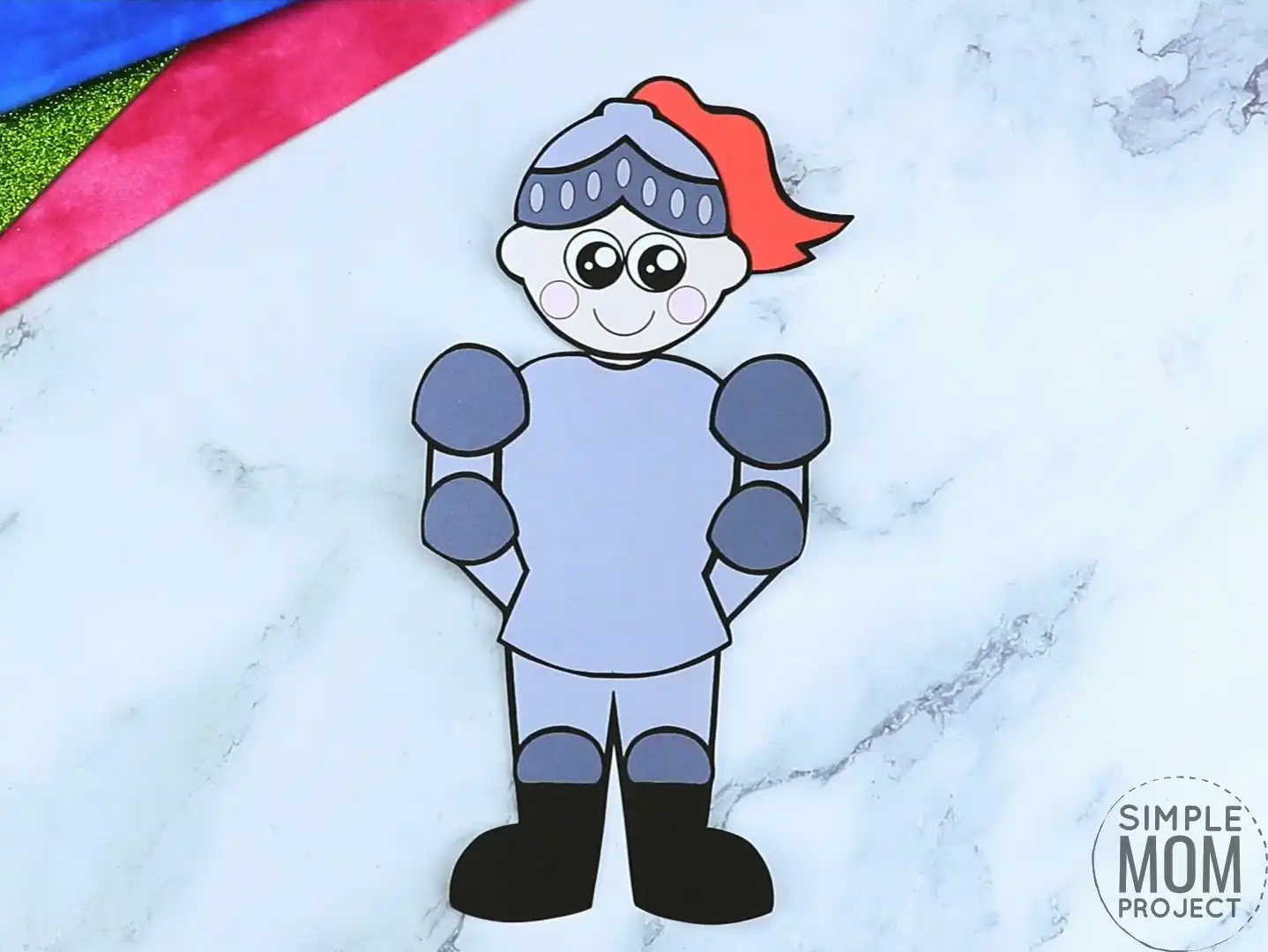 Ideas for Easy Preschool Paper Knight Craft
We listed some of the great ideas on how to incorporate this free printable knight craft template on your kid's everyday life.
1. Heroic Knight Storytime
If your little brave knights enjoyed making this easy cut and paste knight craft template that protects all the people in the royal castle.
They will surely want to hear and read heroic knight stories, too!
Here are some of the amazing children's books that we highly recommend.
2. DIY Knight's Shield Craft
A brave knight isn't complete without his helmet, armor suit, sword and shield.
This simple free printable knight craft template inspires us to make a DIY shield out of cardboard, aluminum foil, toilet roll paper, paint and other craft supplies.
Draw a shield shape onto the cardboard and cut it out.
Then, cover it with aluminum foil. Use the toilet roll paper as a handle, glue it at the back of the shield.
Let your little knight design their shield by painting it whichever color they desire.


3. Fun Cork Knights Craft
My children and I love making easy arts and crafts out of simple materials we found inside our house.
Since we enjoyed making this free printable knight craft template, we thought it would be fun to create little brave knights using champagne corks.
Let your kids paint the corks, carefully draw the facial features.
You can also add a thin stick as the sword and bottle cap as the shield.
Customize and design as many knight corks as you want. Your children can play with these little knights afterwards.
4. Little Brave Knight Room Décor
Can't get enough with these heroic knights?
Decorate your children's room using the free printable knight craft templates they created.
If your little one is into coloring, choose the plain knight template so they can customize their own brave knight craft.
You will notice how proud your little one is with their achievement once you display or hang their masterpiece in their room or in any part of your house.
This idea will boost their confidence and improve their creativity.
We hope you like all the brilliant ideas we listed in making this free printable knight craft template with your toddlers, preschoolers and kindergarteners.


Knight Craft Supplies Needed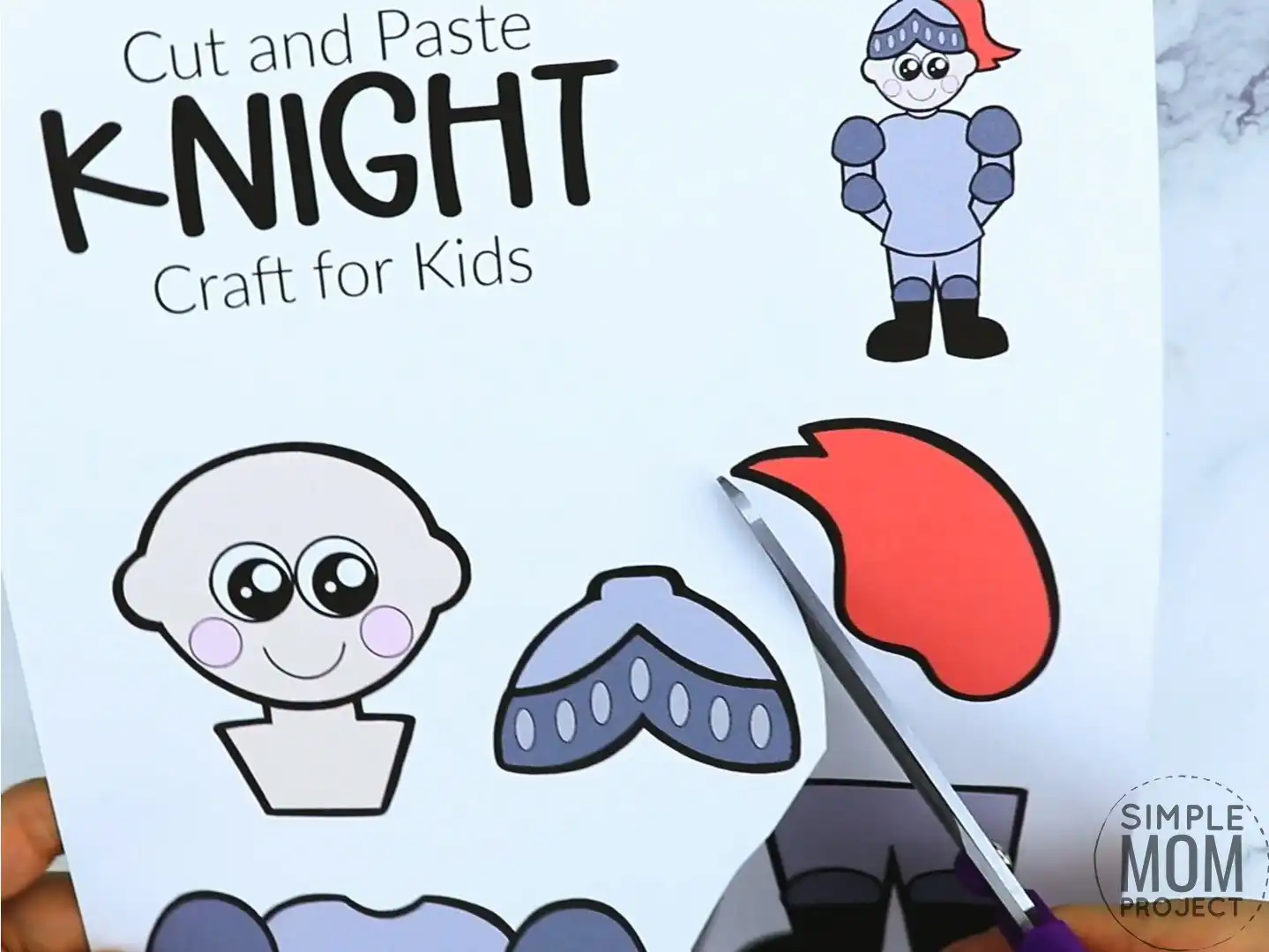 Printable Knight Template (FOUND AT THE BOTTOM)
Keep scrolling to get your very own knight craft today and start with your little ones and their royal character craft buddies today!
Knight Craft Instructions
Download and print whichever version of this free printable knight craft template your little one's chosen.
Help them in cutting out this knight craft template into individual sections
Start gluing the knight's upper and lower body together.
Next, glue the head on top of the body.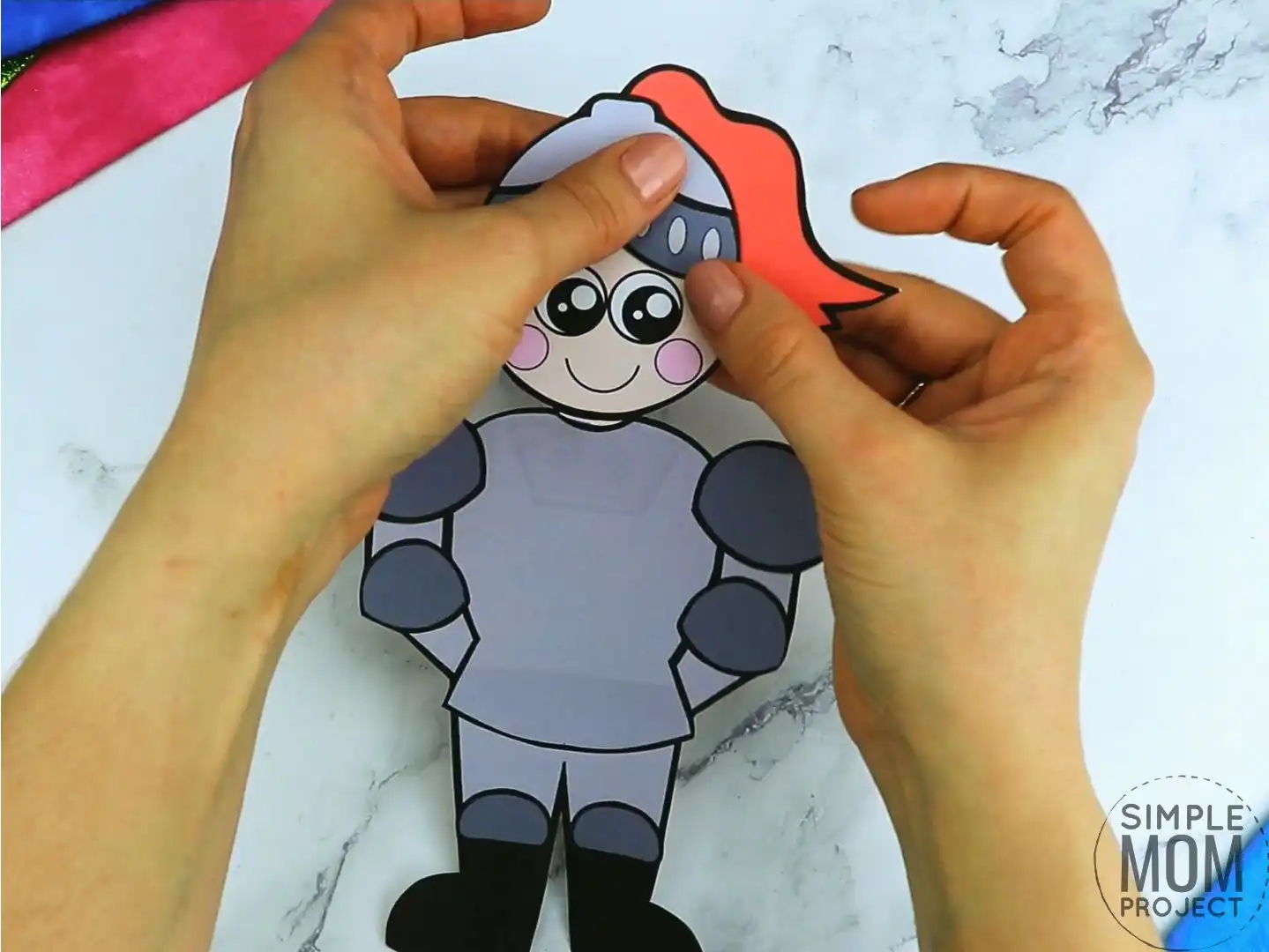 Then, glue the helmet on top of his head and add the red feather on it.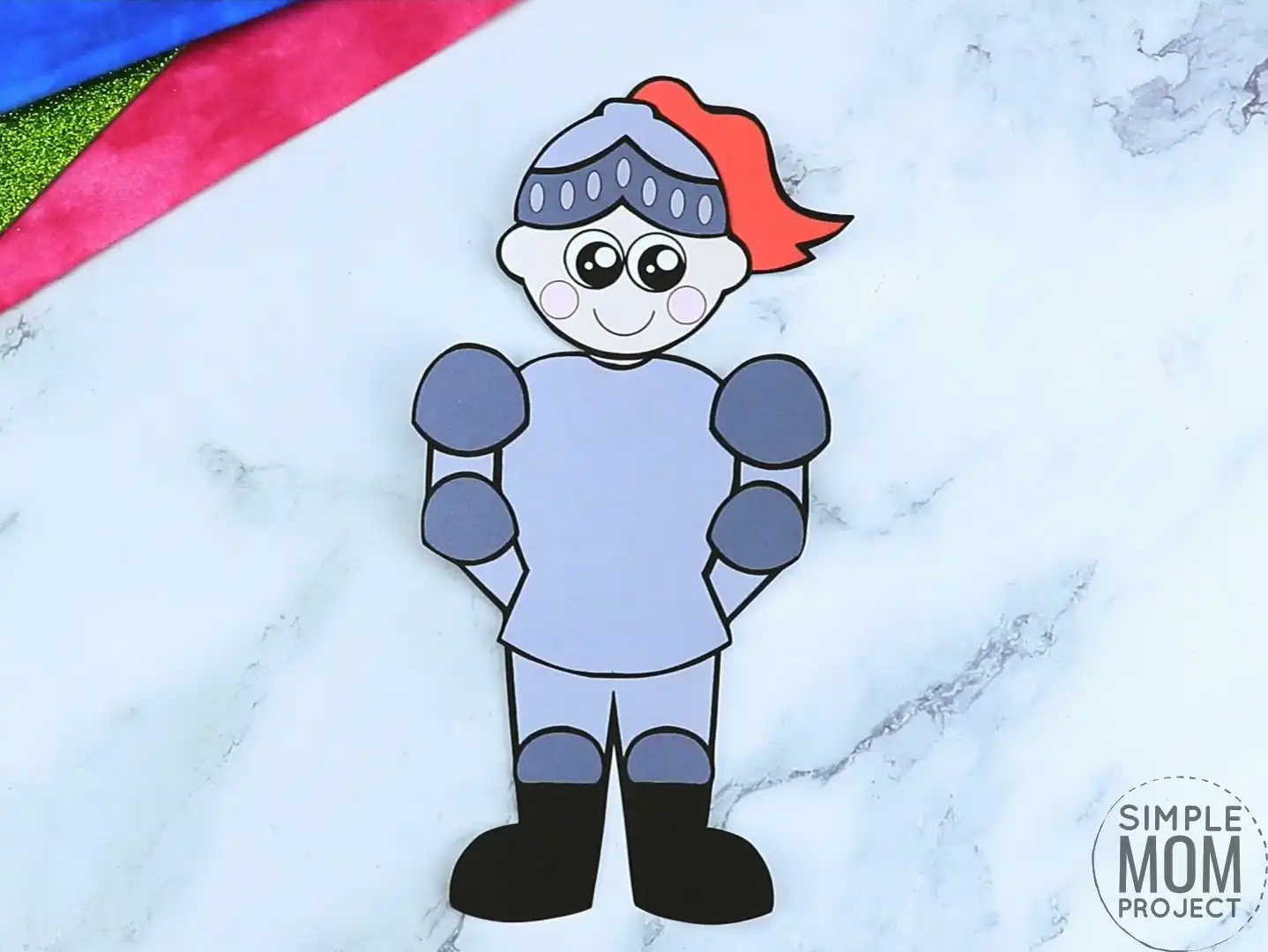 The brave knight is now ready to serve the royal family.
It's really easy, you can make it in just a few minutes!
More Options to Choose:
You can print the blank version and trace the cut outs on card stock paper for a sturdier knight craft,
Print the knight template in color for a simple and easy rainy day craft or,
Print the blank knight template and use it as a fun coloring sheet activity and then glue the pieces of the knight craft together.
Free Printable Knight Craft Template
Looking for an easy cut and paste craft template to make during summer break? We got you!
This free printable knight craft template comes with many versions!
We have the plain knight template where your child can color it first. And the colored knight template where you can directly cut it out.
Don't forget to share your learning plans in the comments.
Need more storybook character fun? Check out our packed list of storybook characters for simple craft fun with your little ones.  
When you have finished, be sure to share your creation on Simple Mom Project's Facebook Page and follow me on Pinterest!

Kaitlen D.
More Storybook Character Crafts