If you've been wanting to make a puppet of a community helper that is brave, amazing, and saves us from harm, this is the day!
We know that many of the kids are looking forward to this community helper and wish to be like one someday, so we created one for them.
Enjoy the weekend with your children by using this printable police officer paper bag puppet template.
Print off a copy of the police office puppet template, then gather some simple materials like a brown paper bag, scissors, and glue to build one.
This puppet craft is ideal for both home and school community helper week themes.
This would be really helpful if you want your kids to learn about the letter P or other occupations.
Because it is suitable for children of all ages, you can incorporate it in your preschool crafts.
Kids are developing their creativity, hand-eye coordination, and fine motor skills while making this hand puppet.
You absolutely need to include this paper bag puppet template for a police officer in your weekend plans!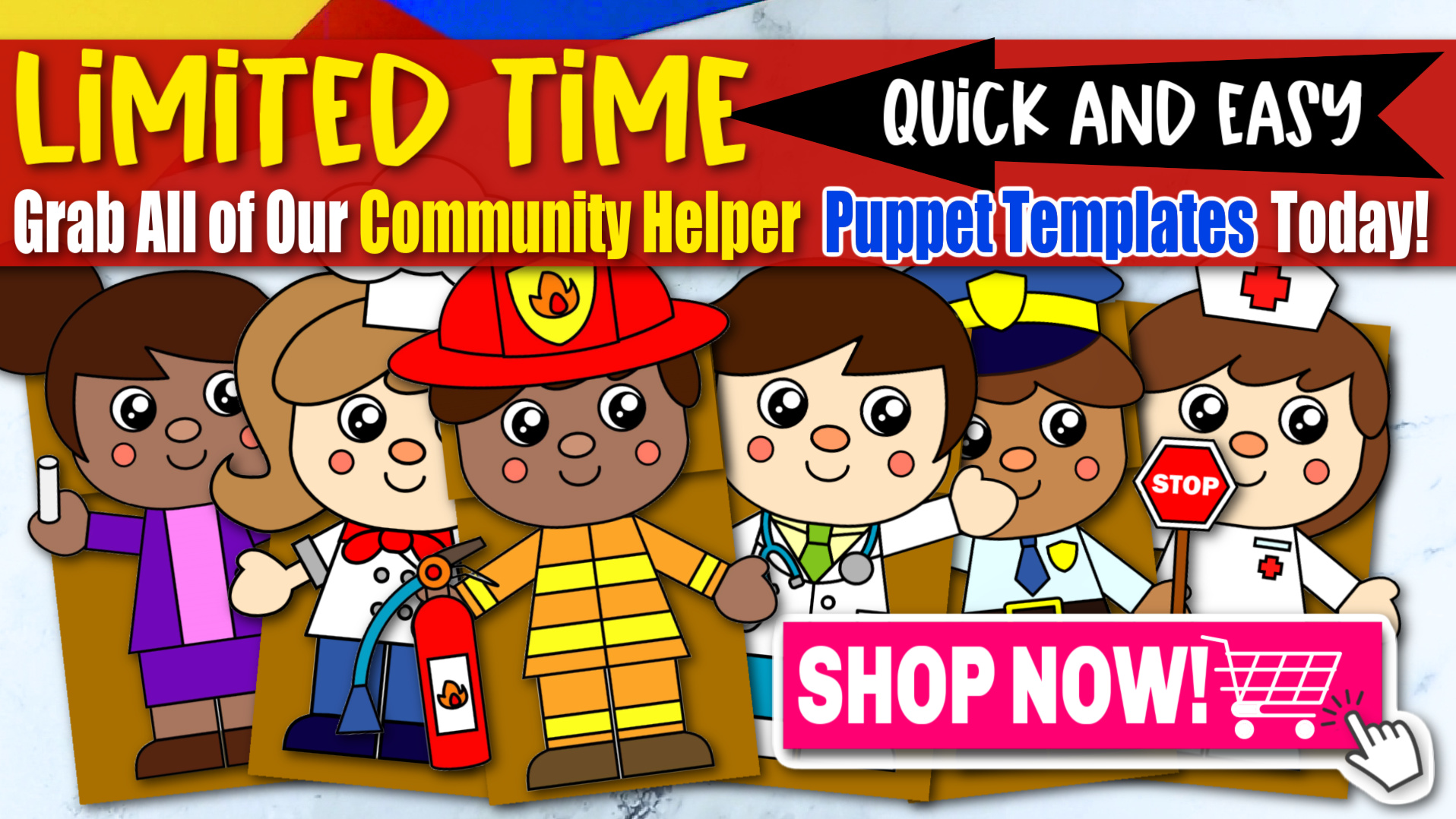 *By the way, this post may contain affiliate links which means I may receive a small commission at no additional cost to you if an item is purchase through that link. For more information, click here.*
Printable Police Officer Paper Bag Puppet Craft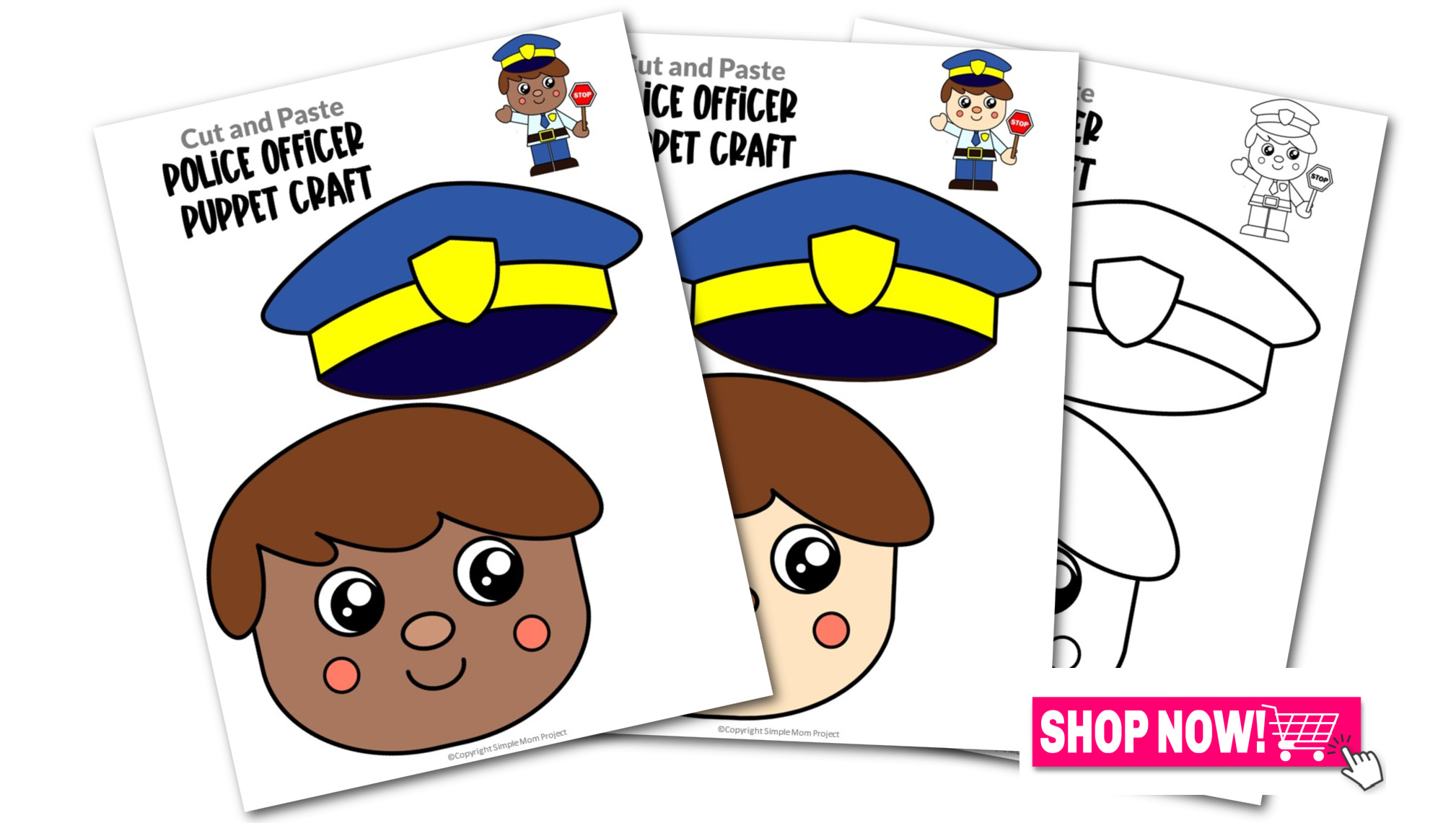 Police Officer Craft Supplies Needed
Ideas for Easy Preschool Paper Police Officer Craft
We would love to share all of these wonderful ideas for using the police paper bag puppet in everyday activities.
All of these ideas are simple and easy to implement.
We have you covered, so you won't have to worry about creating a routine.
Have fun taking notes on these ideas!
1. Perfect Police Officer Collection
These police are without a doubt among the most fantastic community volunteers we have in our neighborhood.
Many young people wish to be like one.
If your child dreams to be a great police officer in the future, this collection is perfect for them.
You can use these items in your lesson plans as learning materials to set up activities like circle time and more.
These resources can also be used to set the atmosphere for learning about these community volunteers.
Showing your children these will make your activities at home and in the classroom much more fun!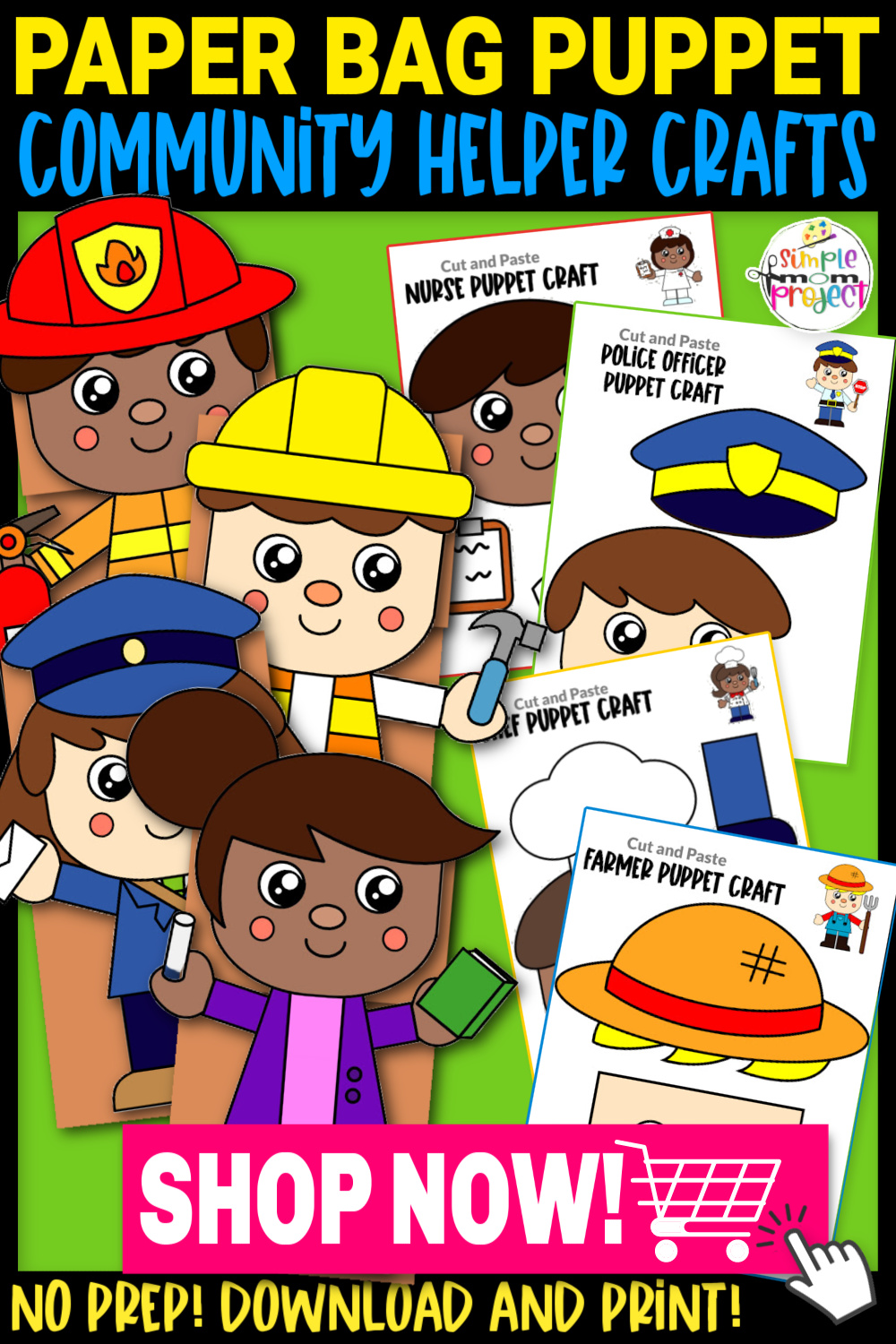 2. Police Badge Craft
Do your children enjoy playing dress up?
Allow your kids to dress as police officers this weekend as we are making a puppet police officer!
Complete your police officer costume with an easy-to-make police badge craft!
Simple materials like construction paper, scissors, glue, crayons, and markers are all you need to make this police badge craft.
On a piece of construction paper, you may begin by drawing and cutting out a badge pattern.
Your kids can choose any color for your badge, then draw some stars on it.
Use a marker to add your child's name to the badge.
3. Police Station Dramatic Play Corner
If you intend to incorporate this in your lesson plans, setting up a police station dramatic play area would be a terrific idea.
This dramatic play corner will be a blast whether you choose to use the police officer puppet template in your classroom or at home.
Allow your children to play with their classmates and friends in the corner before beginning the puppet craft.
Show off some of the toys available for police officers, including costumes, badges, and more.
You may also decorate your dramatic play corners with the printable police officer paper bag puppet template.
4. Meet and Greet with a Police Officer
Preschoolers would have more fun with community helper week themes if a community helper visited their class.
Preschoolers and kindergarteners would learn more about police officers if they were introduced to them at a meet-and-greet activity.
Children will love it much more if they can interview and speak with their favorite police officers.
The police can use this as an excellent opportunity to talk about safety protocols for children in public spaces and schools.
You may also have your children make their own police officer paper bag puppet template during the meet and greet with one.
Make these puppet crafts with your preschoolers for the heroic police officers.
We hope you enjoy using all of these ideas this weekend!
All of these activities will surely teach children a lot about these police officers.
Keep an eye out for our collection of community helper puppets if they want to learn more about other occupations and community helpers!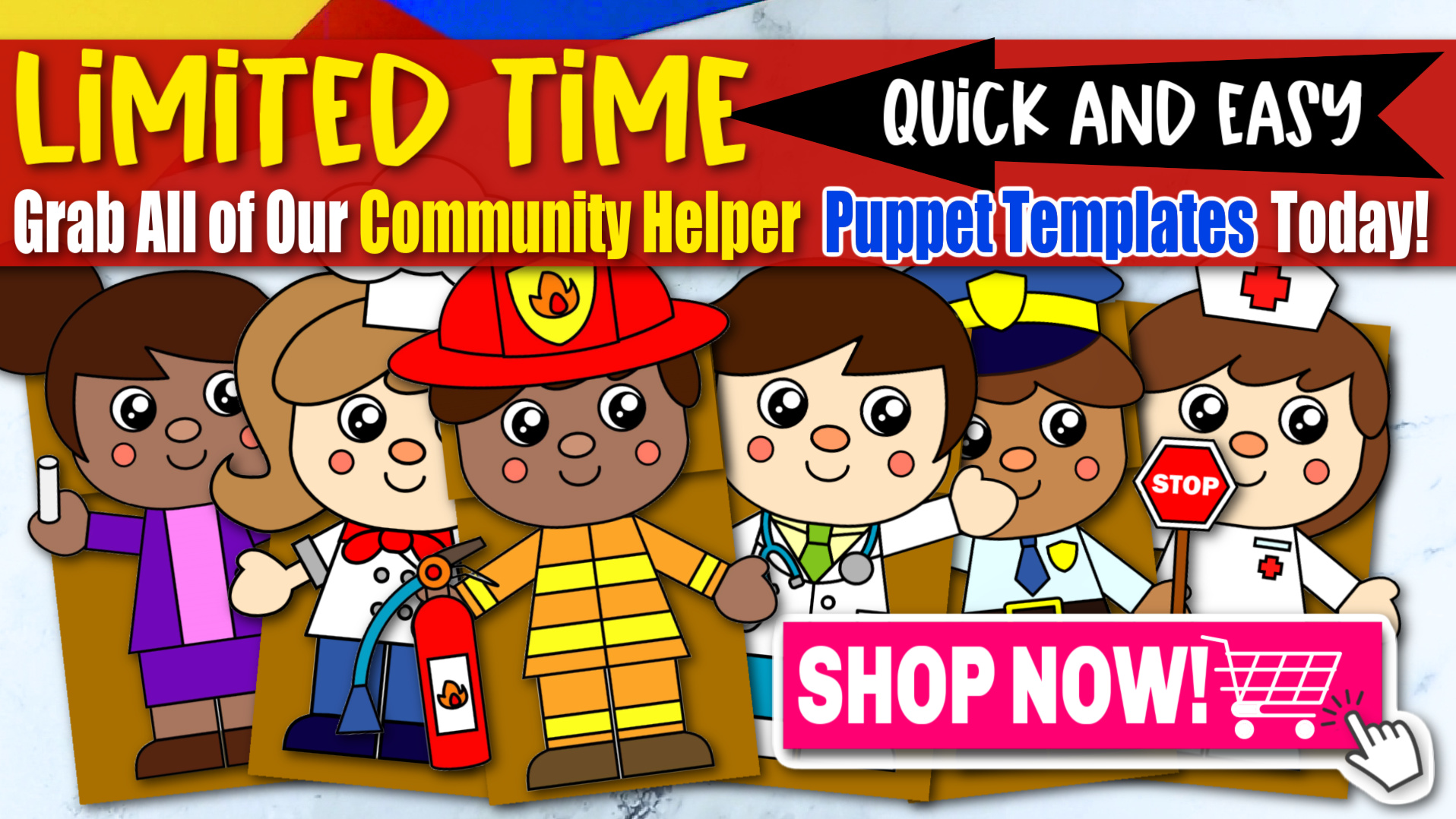 Police Officer Paper Bag Puppet Instructions
Don't miss these simple techniques for making police officer paper bag puppets!
If your children are only learning to use scissors, assist them in cutting the colored template.
Use all of your coloring supplies, including crayons and markers, to decorate the basic template.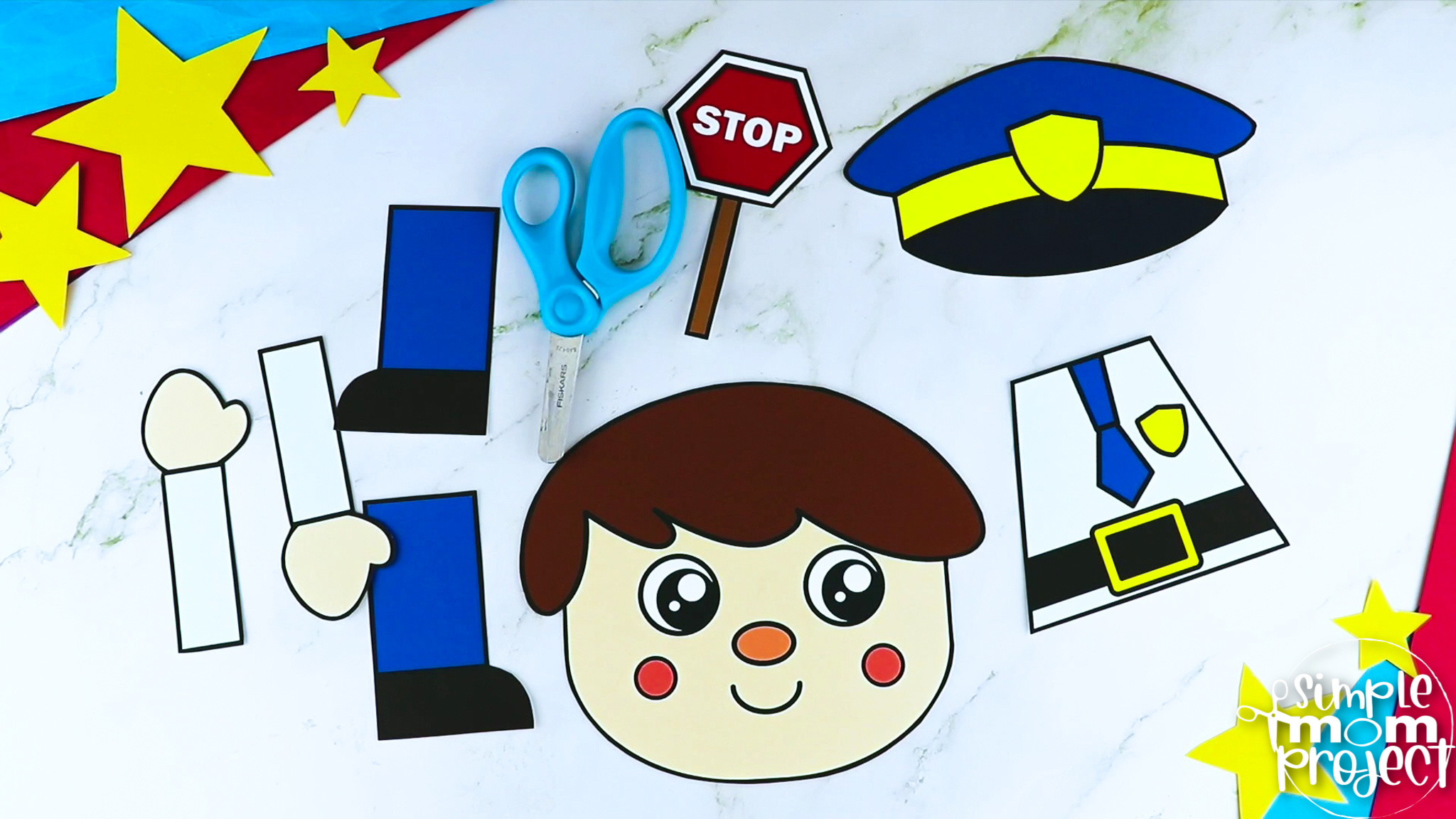 Start by attaching the head to the brown paper bag's folded edge.
The upper body is then placed beneath its head.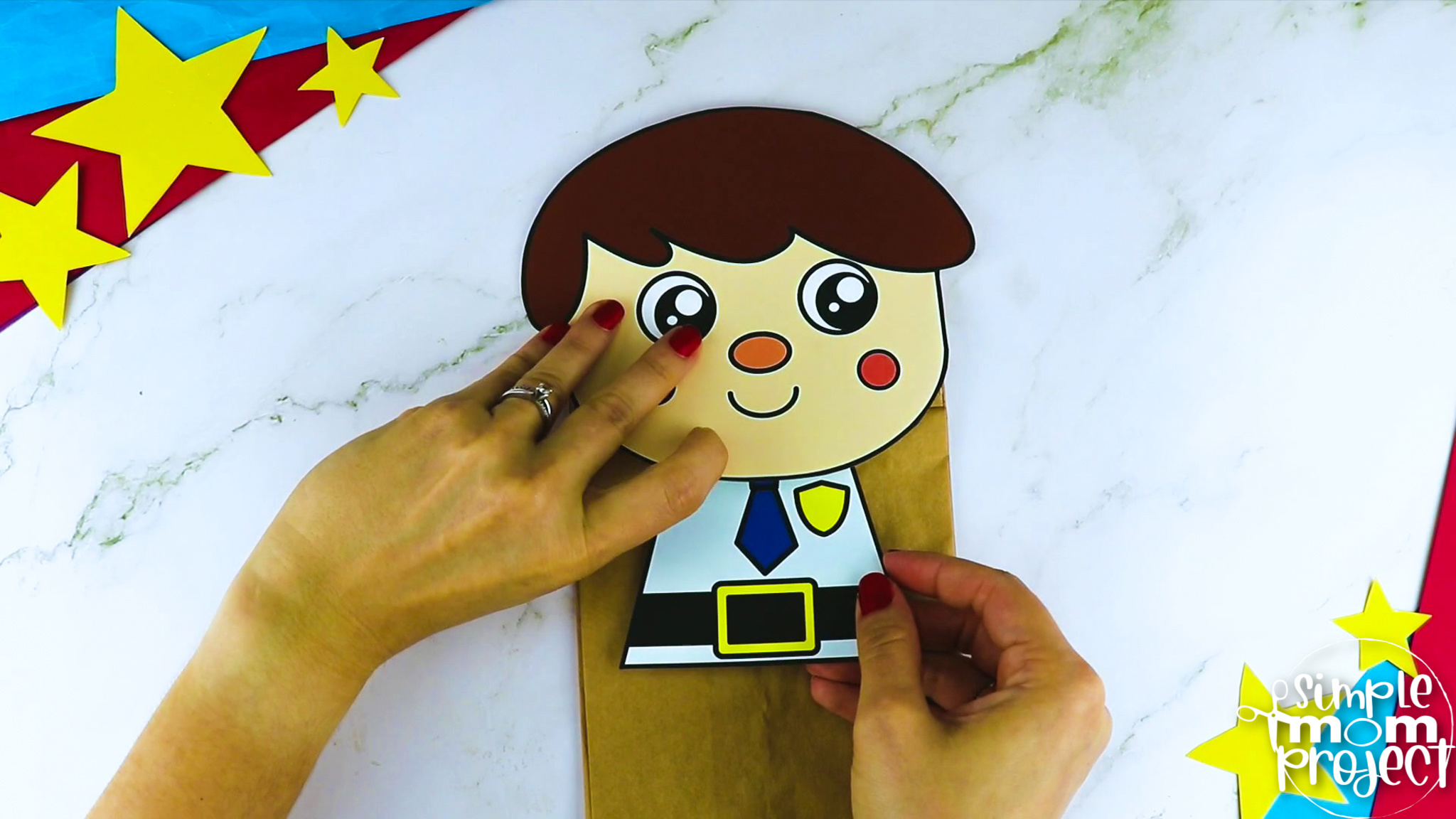 Put one arm to the side.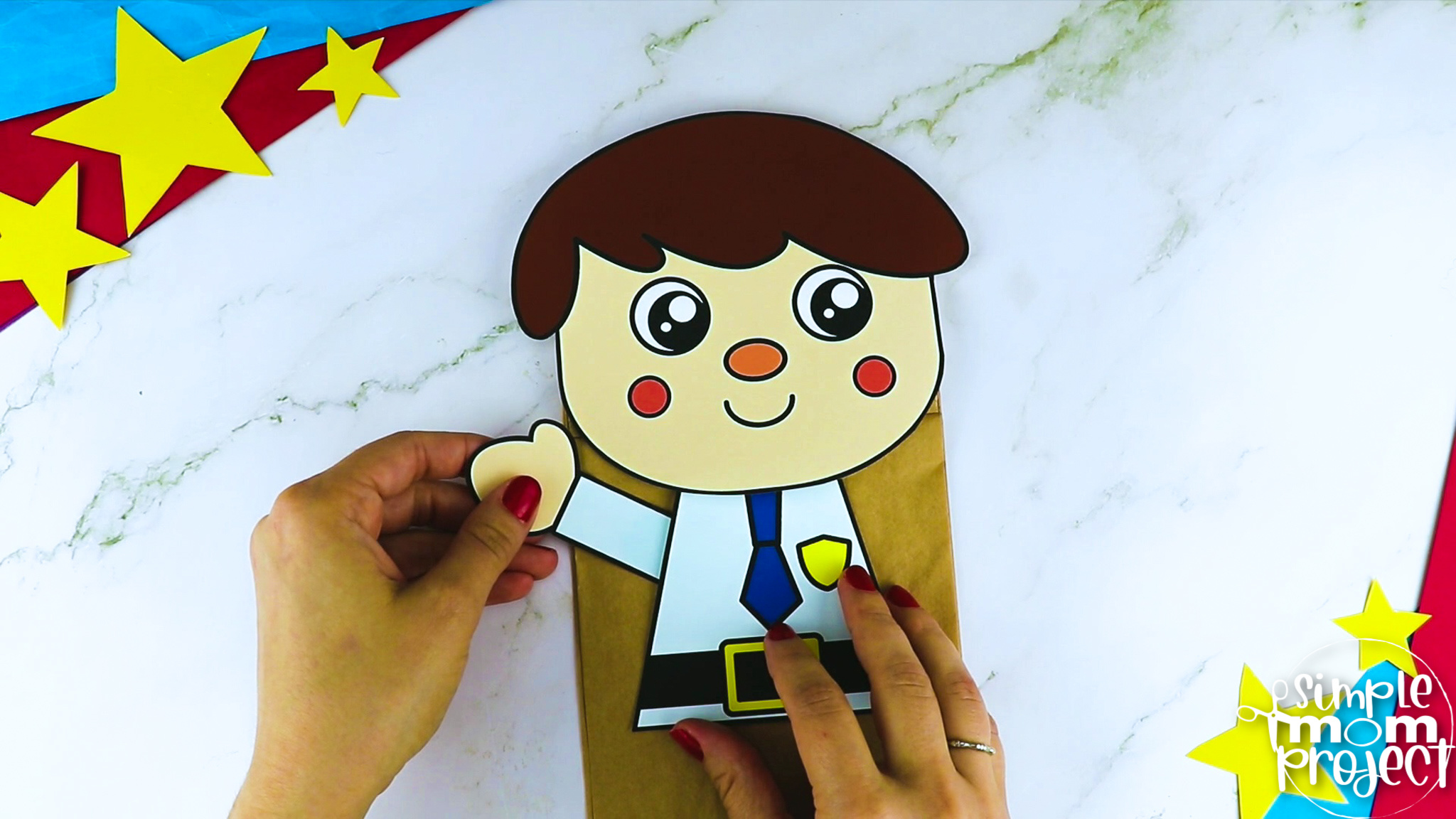 Then the last arm on the opposite side.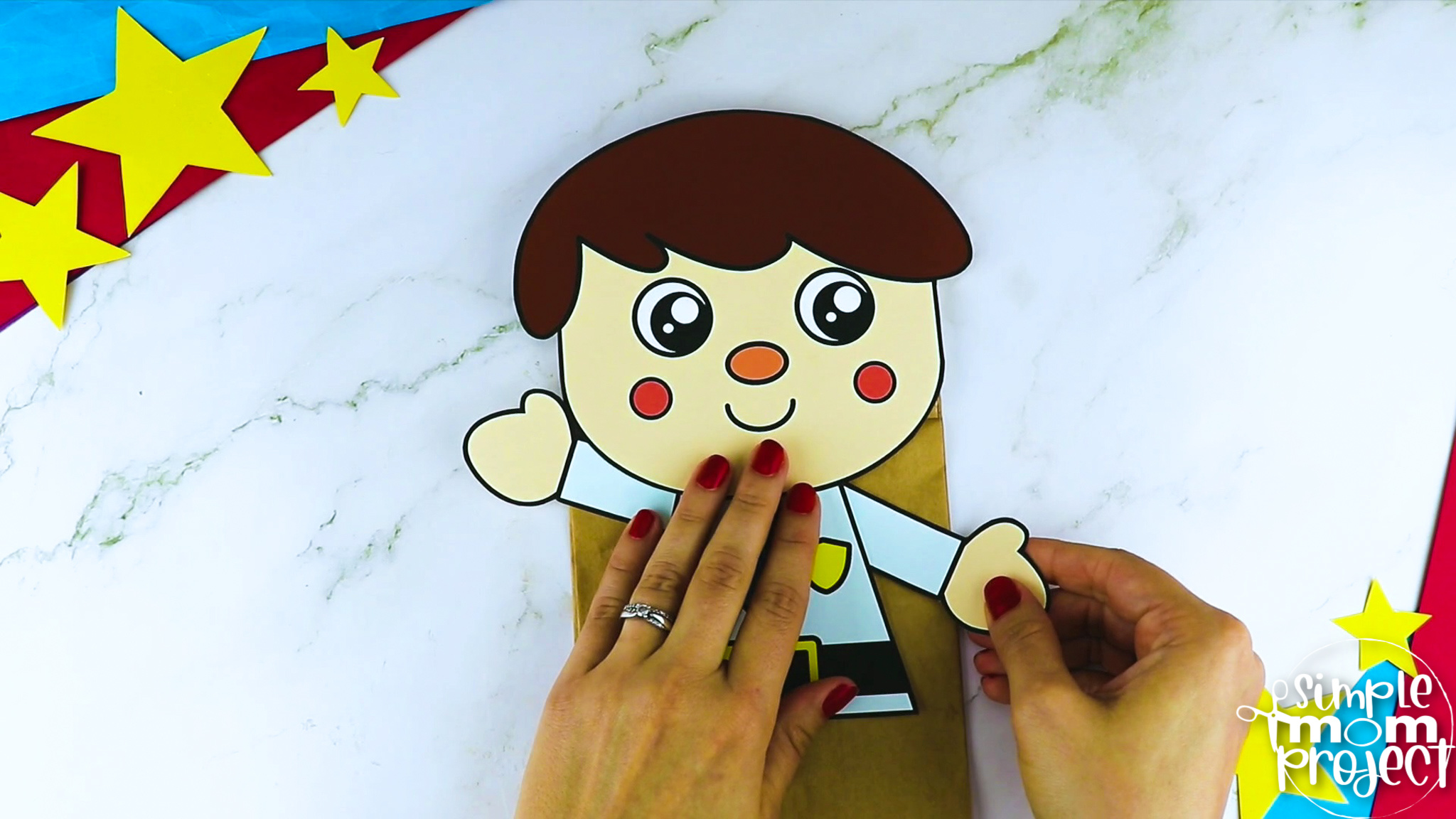 Add the lower body next.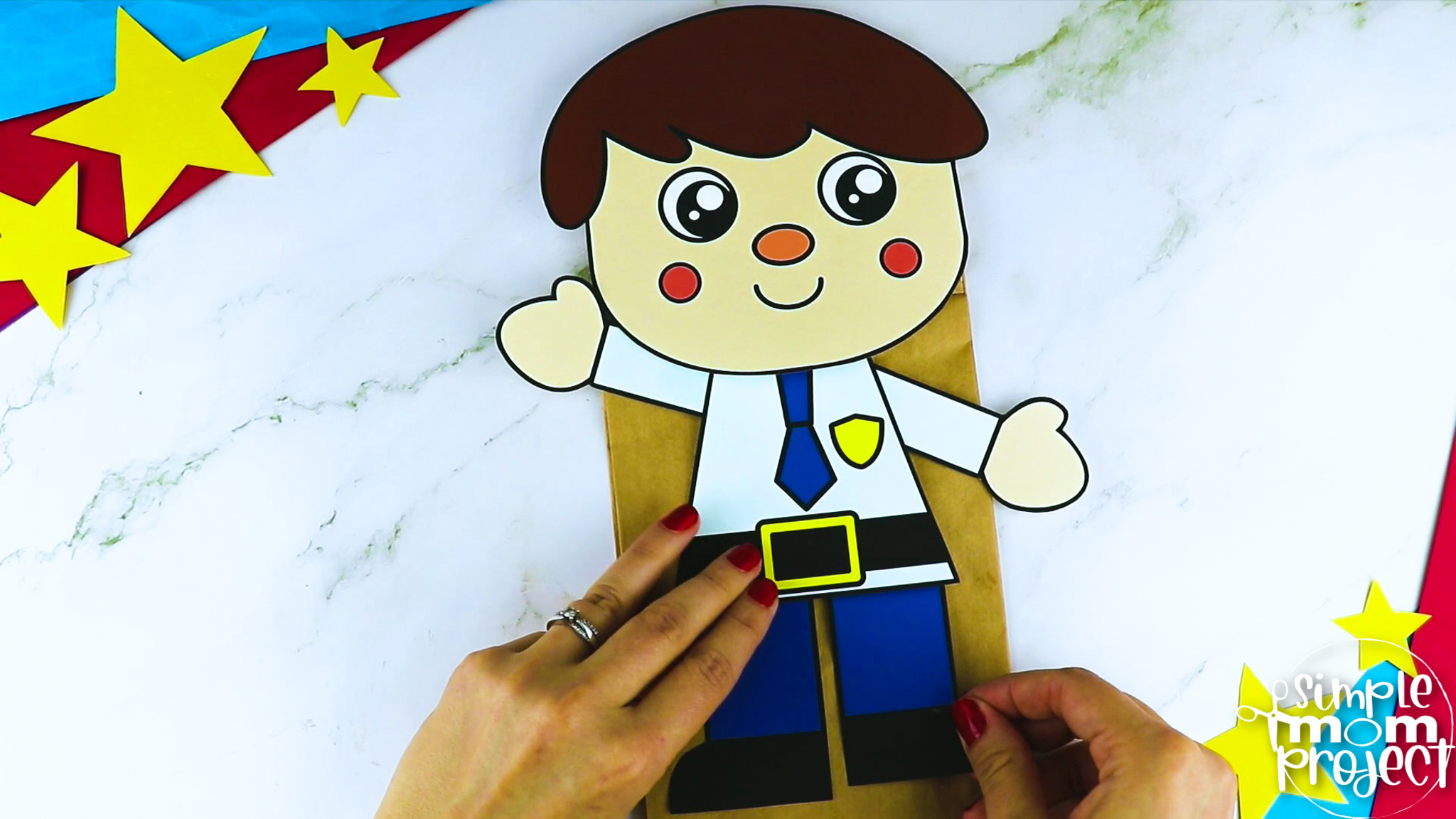 Place the stop sign on one hand.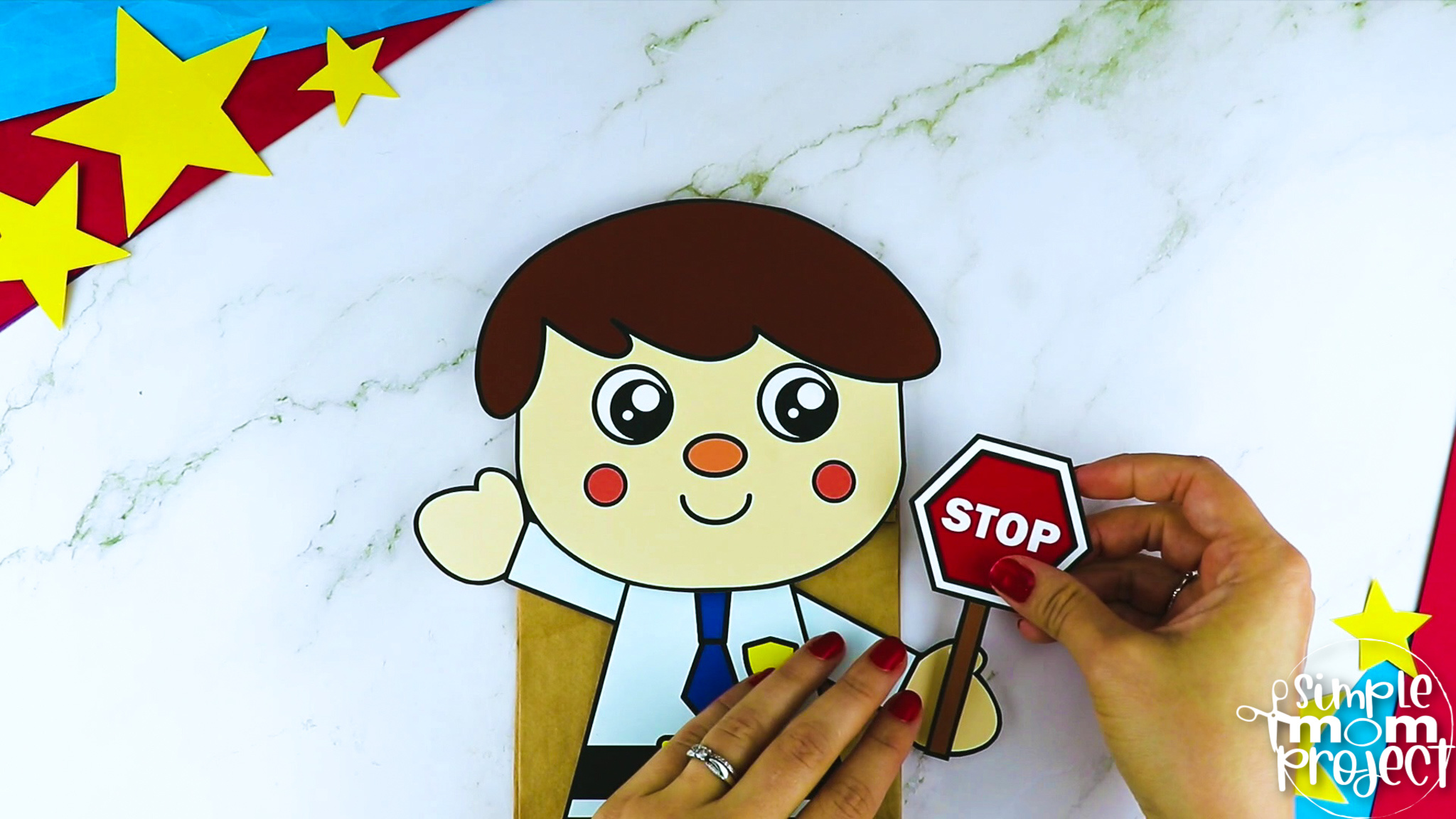 Place the police cap on top of the police officer puppet's head to complete it.
You've done an incredible job creating a brave police officer!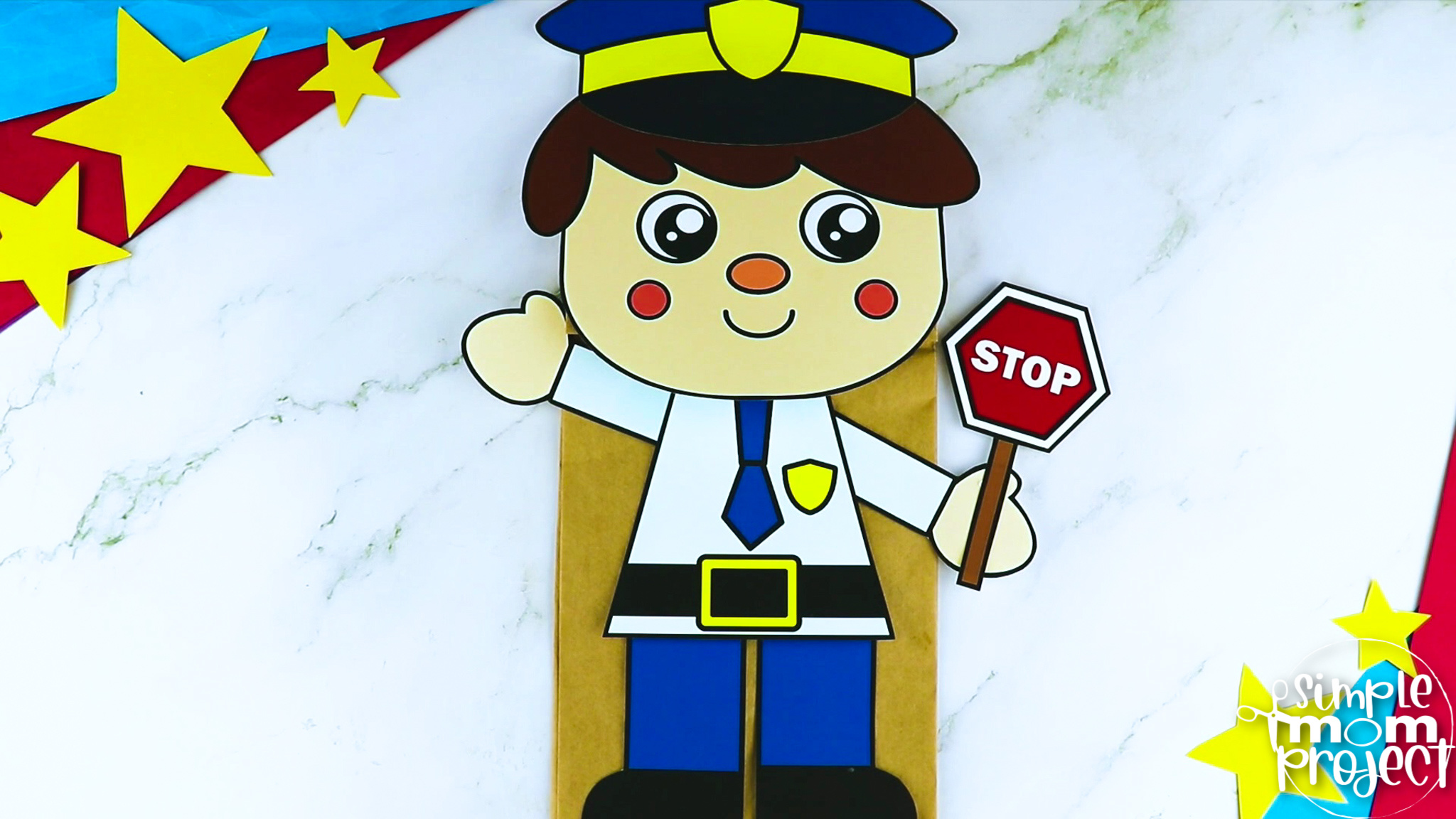 More Options to Choose:
You can print the blank version and trace the cut outs on card stock paper for a sturdier police officer paper bag puppet craft,
Print the police officer template in color for a simple and easy rainy day craft or,
Print the blank police officer template and use it as a fun coloring sheet activity and then glue the pieces of the police officer craft together.
Printable Police Officer Paper Bag Puppet Template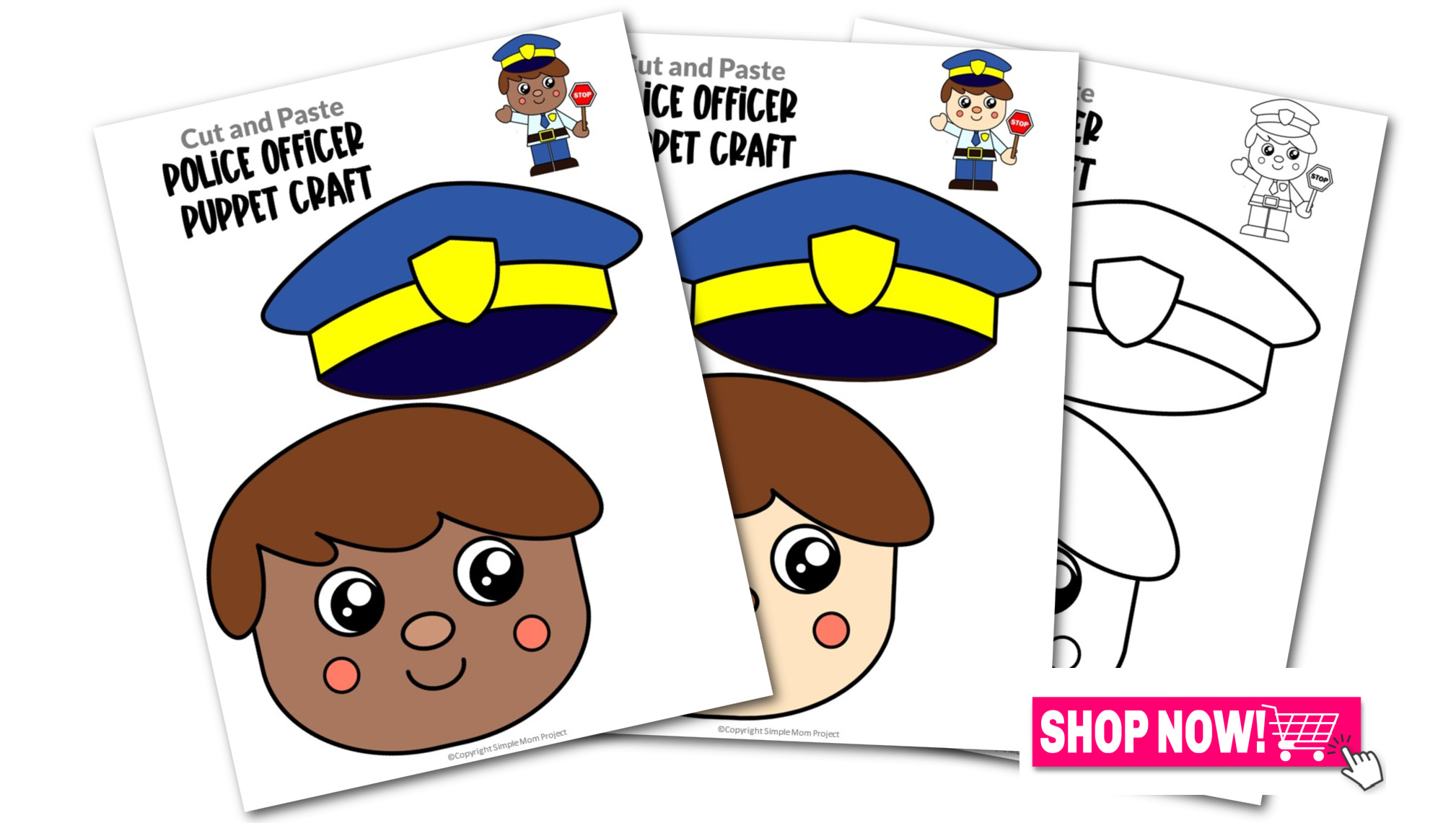 We know the kids are all ready to get started with their police officer puppets!
Print one copy right away and get everything organized!
For children of all ages, making this printable community helper puppet is a simple and easy craft project.
Putting everything together while following our detailed instructions would be fun for them to do.
Give your children the freedom to select any of the police officer puppet templates we have provided for them.
We've created a black and white template as well as a colored police officer template.
So, if you use this in your classroom activities, all of your kids will be able to enjoy all of these templates in whatever way they consider fit.
Make a police officer puppet with your kids as a fun weekend activity!
Need more community helpers puppet fun? Check out our packed list of paper bag puppets for simple craft fun with your little ones.  
When you have finished, be sure to share your creation on Simple Mom Project's Facebook Page and follow me on Pinterest!

Kaitlen D.
More Fun Printable Craft Templates