If your children are enjoying our transportation crafts, they are ready to fall in love with this two-wheeled vehicle that we have prepared.
All the children who wish to ride a motorcycle one day will love working on this printable motorcycle craft template.
Include this simple paper motorcycle craft in your transportation-themed week lessons at home and at school.
Children will learn more about their favorite motorcycles and dirt bikes, create crafts inspired by them, and more.
Working on motorcycle crafts will help them enhance their fine motor skills, concentration, and creativity.
We will also feature two motorcycle crafts from which children might choose.
The basic instructions we provided will make it easy and fun for them to make this printable motorcycle craft.
Get ready to have a blast this week as you and your kids learn about this two-wheeled vehicle and participate in other exciting activities!

*By the way, this post may contain affiliate links which means I may receive a small commission at no additional cost to you if an item is purchase through that link. For more information, click here.*
Printable Motorcycle Craft

Motorcycle Craft Supplies Needed
Need more crafty transportation fun ideas? Check out our Fire Truck Craft, School Bus Craft and Taxi Craft.
 T
hey are perfect for those days when staying indoors is the only thing your family can do!
Ideas for Easy Preschool Paper Motorcycle Craft
You may easily add this free printable motorcycle craft template into your activities.
We'd be delighted to share these wonderful ideas on how you might use it in your routines.
These ideas are age appropriate for preschool and kindergarten children, so you may incorporate them into your classroom lessons as well!
1. Magnificent Motorcycle Collection
If your children can't get enough of motorcycles, you might want to have a look at this magnificent collection.
You can organize and plan your school activities using these motorcycle finds.
With these motorcycle items, you can already plan a complete lesson plan!
Spend some time reading motorbike books with the kids before or after they finish their printable motorcycle craft template.
Wrap up the day's activities by playing with toy motorcycles.
They will undoubtedly adore this magnificent collection of motorcycles and be motivated to learn more about transportation!
Make sure to include these items on your list because they are not only fun but also educational!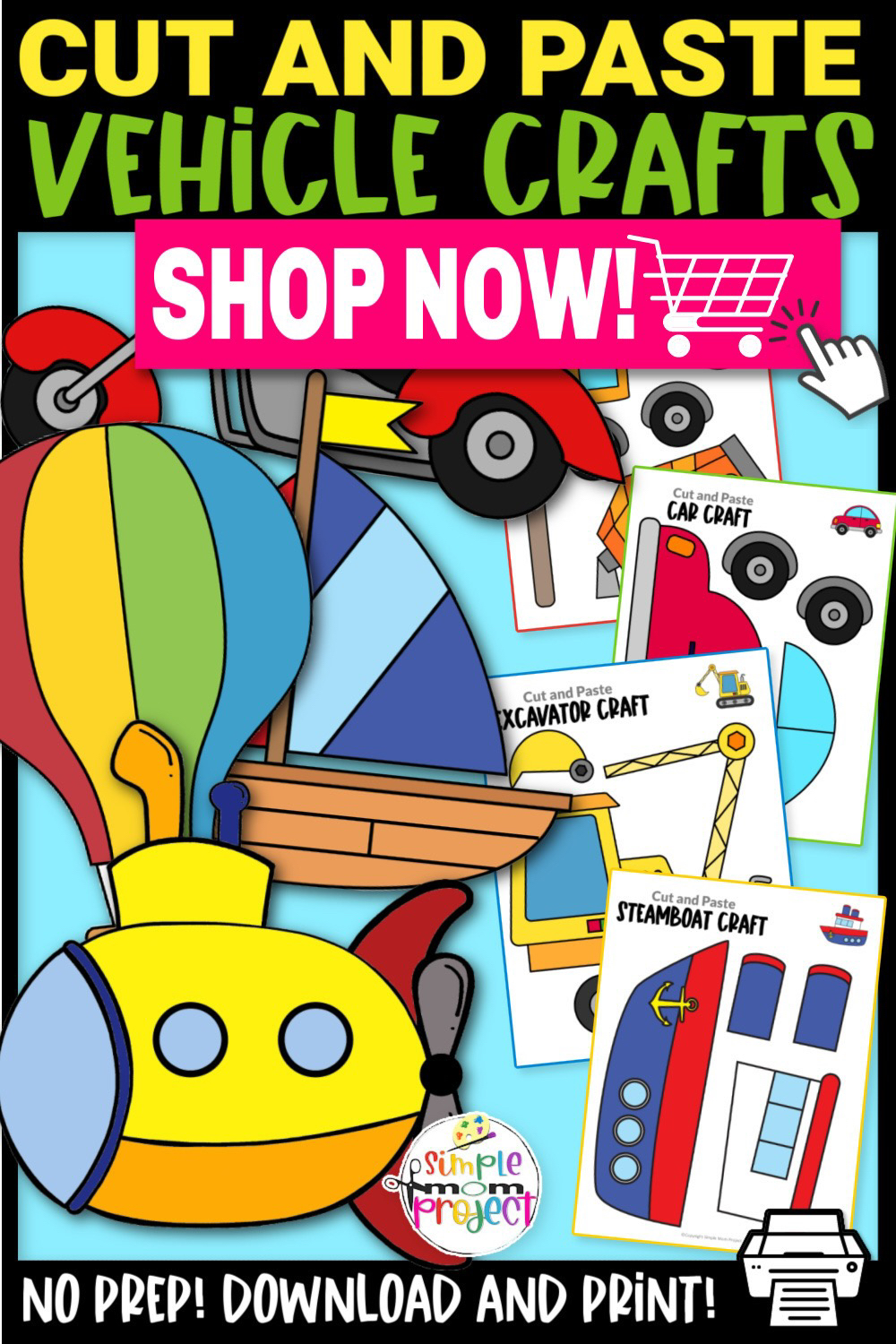 2. Footprint Motorcycle Art
Do you have kids who aren't afraid to make a mess when they're doing something they enjoy?
This printable motorcycle craft template idea is a terrific addition to any arts and crafts activity!
We all know that children love to make a mess when they craft, but have your children ever tried using their feet to create something?
If you want your kids to be entertained for a long time, this footprint motorcycle art is fantastic!
They won't mind the mess because this footprint art is a one-of-a-kind way to make a motorcycle craft!
We will need paint, a paintbrush, markers, and paper for this activity.
Start by using any color of paint you have to paint your child's foot.
Make sure they carefully stamp their foot on the paper.
In this activity, they are free to use either their left or right foot.
Use the opportunity to clean their feet as you wait for the footprint art to dry.
After it has dried, use the marker to add more motorcycle details.
You can use the printable motorcycle craft template as a guide to draw different motorcycle parts.
3. Fun Cycling Activity
Riding a bicycle can be a wonderful practice for your children if they want to ride a motorcycle one day.
Does your kid have a bike? If so, get on your bike and go outside!
If your child does not yet have one, this is your sign to get them one!
Our children can benefit greatly from cycling.
All the big muscles in their legs get a fantastic work out when they ride the bicycle.
Cycling would be an excellent sport for your child if they are really active.
Moreover, cycling improves our bodies' flexibility and balance.
The kids can perform this easy activity at any time of day.
After finishing their printable motorcycle craft template, kids will enjoy nothing more than to ride their bikes.
4. Easy Drawing Activities
This printable motorcycle craft template idea can be used in both home and school drawing activities.
You may create an activity in which the children draw their favorite two-wheeled vehicle.
Give them a printed copy of the printable motorcycle craft template to use as a guide.
Allow them to customize their drawing with all of their decorative supplies.
This will be a fun activity for children in preschool and kindergarten.
Kids can work solo or in groups on this simple drawing task.
Allow them to present their drawings one at a time while explaining why each one is their favorite once they have sketched their favorite vehicles.
What do you think of our free printable motorcycle craft ideas?
These are a few of the best ideas we have made, which you can easily incorporate into your routines.
We are sure that these ideas will help your kids learn more about transportation as well as other topics to the best of their abilities.

Motorcycle Craft Instructions
If you have all the supplies ready, start creating your motorcycle crafts by following these simple instructions!
Cutting the colored motorcycle template is a fantastic fine motor practice for children.
Allow your children to express their creativity by having them use all the creative supplies they have to color the black and white template.
The wheel at the back of the motorcycle should be attached first.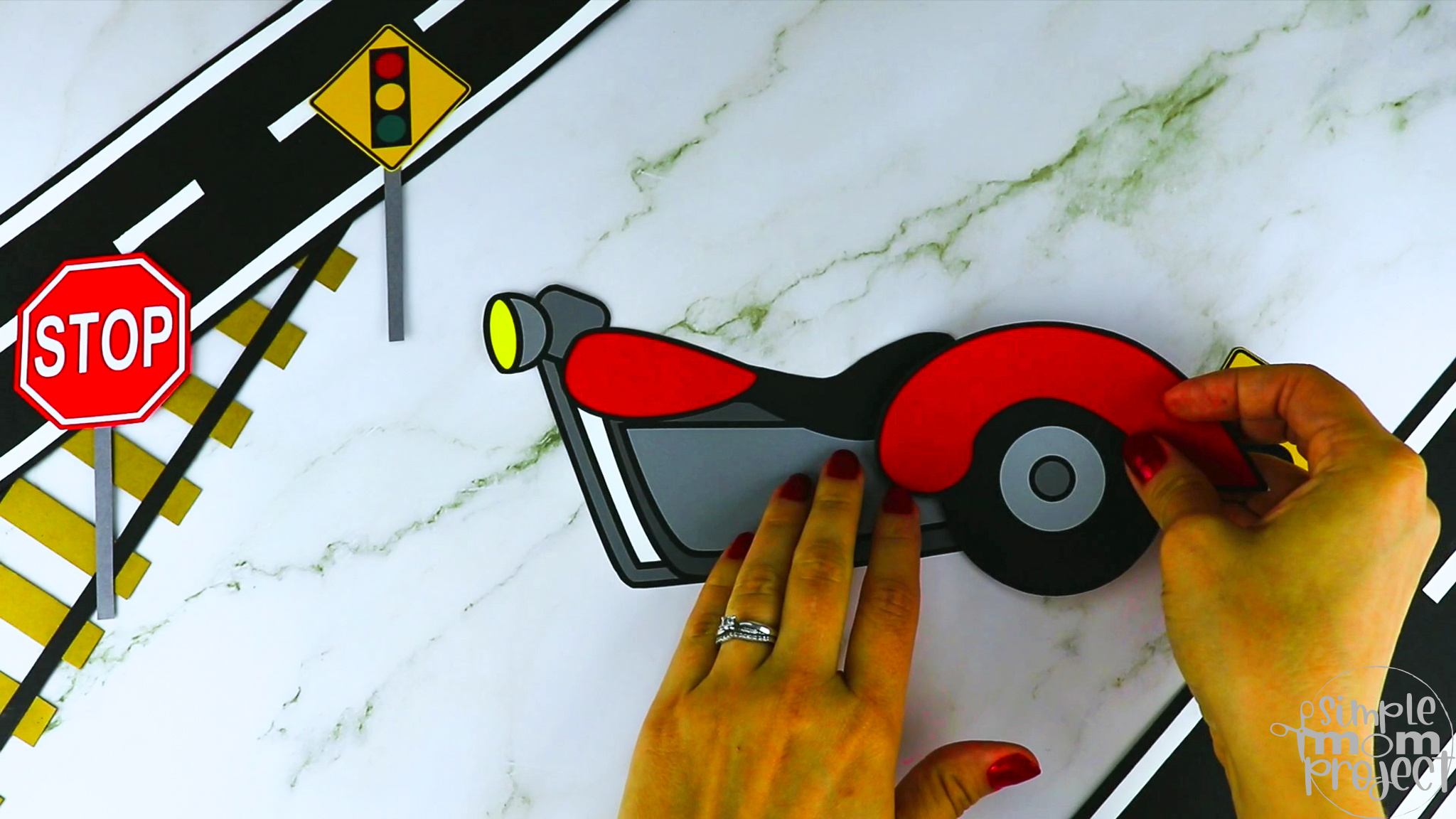 After that, position the handlebar in front of the motorcycle as seen in the picture below.
Finish it off by attaching the front wheel of the motorcycle.
You did a fantastic job creating an awesome motorcycle craft that is now ready for a ride!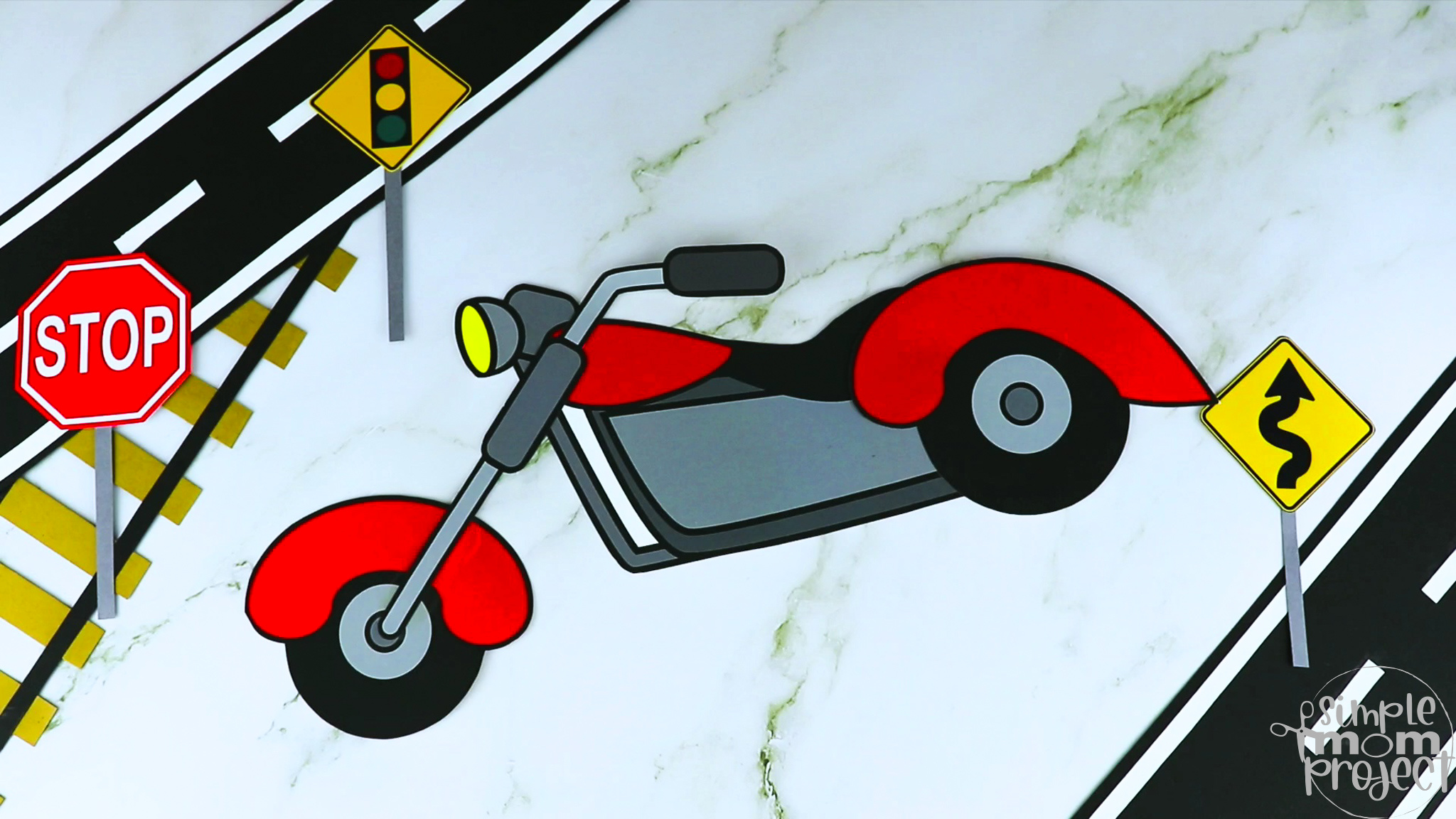 More Options to Choose:
You can print the blank version and trace the cut outs on card stock paper for a sturdier motorcycle craft,
Print the motorcycle template in color for a simple and easy rainy day craft or,
Print the blank motorcycle template and use it as a fun coloring sheet activity and then glue the pieces of the motorcycle craft together.
Printable Motorcycle Craft
Can't wait to get those little hands working on the printable motorcycle craft template?
Print a copy right away and let your kids enjoy putting the motorcycle's parts together.
This paper motorcycle is so cool that children will want to ride and drive one day!
We also have two templates available for kids to work on based on their preferences.
If they wish, they may also do both of our motorcycle templates.
They can either proceed with cutting the colored motorcycle template or choose to color the black and white template.
They gain knowledge of what a motorcycle looks like by doing this craft, and they also develop their creativity and fine motor abilities.
Kids can exercise problem-solving skills by assembling the motorcycle's parts.
This week, include this printable motorcycle craft template in your activities and prepare to be astounded by all the handmade creations your kids come up with!
Need more transportation craft fun? Check out our packed list of transportation crafts for simple craft fun with your little ones.  
When you have finished, be sure to share your creation on Simple Mom Project's Facebook Page and follow me on Pinterest!

Kaitlen D
More Printable Transportation Craft Templates