We've had a lot of fun making various car crafts over the last few days.
If you believe we'll be making more of these crafts, you're right!
We will always offer easy and simple arts and crafts for your children to do in their free time.
If your kids love transportation and riding the school bus, this printable school bus craft template is ideal for incorporating into their activities!
Kids will have a lot of fun reading school bus stories, making school bus crafts, and playing with school bus toys and games.
This free printable school bus craft template can be used throughout your transportation-themed week.
These school bus activities will make your week more productive and memorable!
We will be sharing two templates because we want them to have a great time making their school bus crafts.
Allow them to choose between a simple black and white school bus template and a colored school bus template.
Coloring the plain template and cutting the colored one are wonderful practices for developing their fine motor skills.
Arranging the parts of the school bus one by one will help them enhance their hand-eye coordination.
Make sure to include the printable school bus craft template in your lesson plans! 


*By the way, this post may contain affiliate links which means I may receive a small commission at no additional cost to you if an item is purchase through that link. For more information, click here.*
Printable School Bus Craft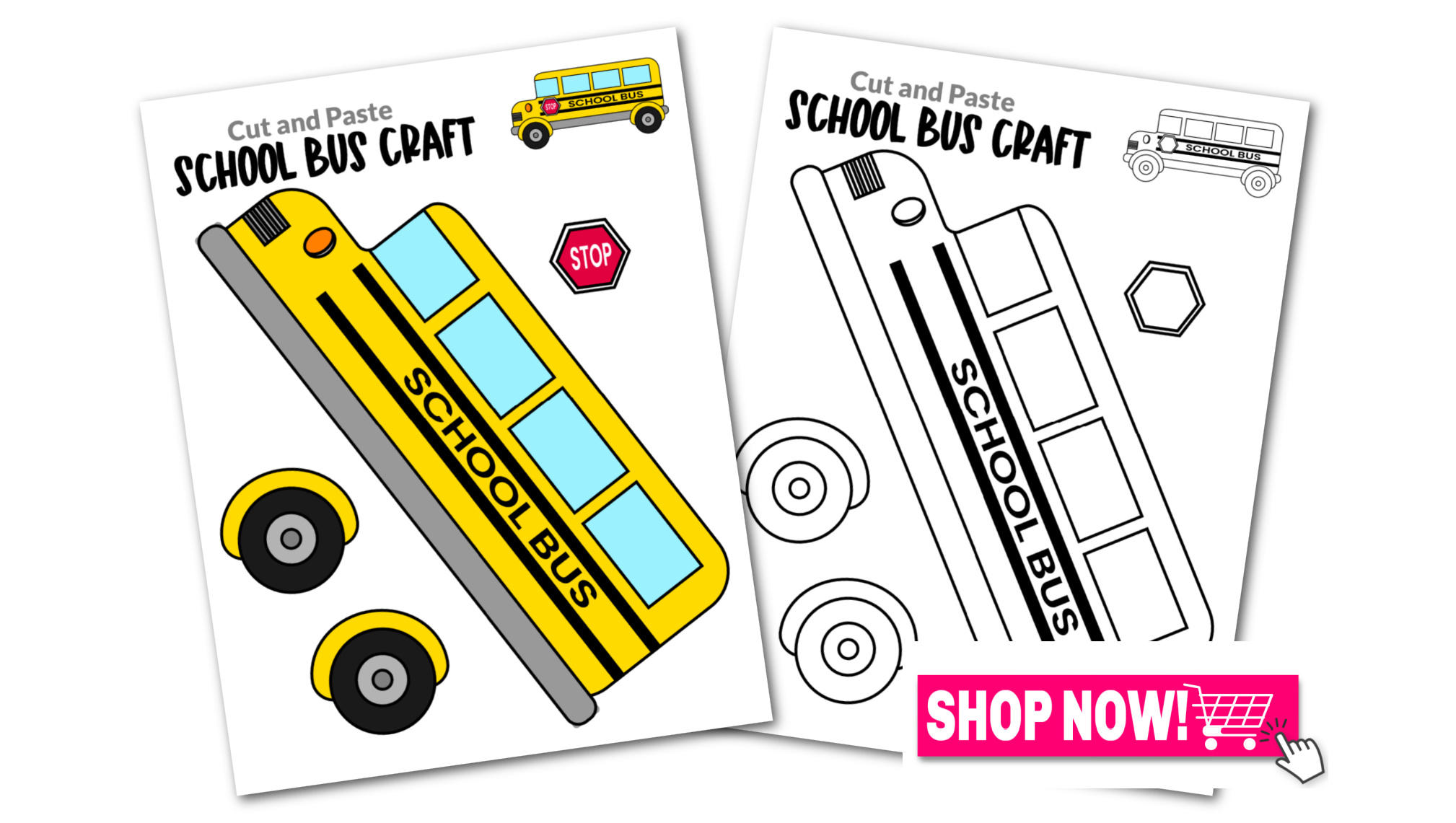 School Bus Craft Supplies Needed
Need more crafty fun ideas? Check out our School Supply Templates, Teacher Craft and Train Craft.
 T
hey are perfect for those days when staying indoors is the only thing your family can do!
Ideas for Easy Preschool Paper School Bus Craft
Are you wondering what to do with your kids in their free time?
We would love to share these amazing ideas for using the school bus craft template with you.
These suggestions will undoubtedly encourage kids to engage in hands-on activities rather than spend time using gadgets.
Continue reading for more of these exciting ideas!
1. Interesting School Bus Items for Kids
We want to include as many learning tools as we can while building our lesson plans.
This way, we will be able to provide more activities for our children.
These interesting school bus items can be used to introduce the printable school bus craft template.
You can also use these learning materials to begin your lesson about school bus transportation.
In any way, children will surely request more school bus crafts and activities.
The amazing thing about these items is how much development they offer to our kids.
These books about the school bus are excellent for boosting kids' language and literacy.
The family can enjoy playing the puzzle board game together, and kids can play it with their friends as well.
Playing with the school bus toy helps children develop their role-playing skills and understanding of what a school bus is and how it is used.
Include these school bus items on your list since they go perfectly with the printable school bus craft template!

2. Paper Plate School Bus
We will always have ideas for DIY crafts that only require simple items found around the house.
Children can begin another interesting craft project as soon as they finish using their printable school bus craft templates.
We're going to make a paper plate school bus craft using only paper plates, yellow paint, a paintbrush, construction paper, scissors, and glue.
The paper plate should first be cut in half.
The other half should be colored yellow.
You can get started on the other school bus parts while you wait for it to dry.
Draw two circles for the bus wheels on a piece of construction paper, and then cut them out.
For the window cutouts, draw and cut out shapes.
After the paper plate has dried, use glue to put everything together.
To create more paper plate school bus crafts, just repeat the process on the other half of the plate.
This is a fantastic DIY transportation craft to add to your collection!
3. Milk Carton School Bus Craft
Do your children enjoy making school bus crafts?
Would you like them to learn how to recycle some of the objects from around the house?
Making their own school bus craft does not have to be expensive or complicated.
We're going to recycle a used milk carton box and make it into a school bus craft in this printable school bus craft template idea.
Kids in preschool and kindergarten will love making this because it's so easy and simple to do.
This is a fun project to make if you're searching for a transportation-related group activity as well!
For the activity, grab an empty milk carton box, bottle caps, yellow and black paint, black construction paper, scissors, and hot glue.
Use yellow paint to decorate the milk carton box.
Paint two bottle caps black.
If you want to put bus wheels on both sides of the milk carton, paint four bottle caps.
While things are drying, sketch and cut out square shapes for the windows on a sheet of black construction paper.
Once the paint has dried, continue assembling all of the parts.
Attach the wheels and shape cutouts with hot glue.
This milk carton school bus craft can also be used as a pen or crayon holder.
Simply cut off and remove the carton's top section.
You can make your school bus craft even cuter by pasting a picture of your children on the windows of the box.
If you have extra milk cartons, make more of these school bus crafts!
These are great for classroom back-to-school activities!
4. Letter B for Bus
This printable school bus craft template is more than just a simple arts and crafts project!
Did you know that you could teach an alphabet letter using this school bus craft?
Children will definitely love learning about the alphabet if we combine it with their favorite mode of transportation.
Include alphabet learning in your daily routines for kids in preschool, pre-k, and kindergarten!
It is always a good idea to do arts and crafts while studying another topic.
When the kids have finished their bus crafts, use this printable school bus craft template idea to switch to a different subject.
You may begin your lesson by asking the kids what they rode to school or what they use to get there.
This approach, we can begin a conversation with them that will surely set the tone for learning about the letter B and the bus.
Introduce the printable school bus craft template after that, and let them identify what type of vehicle it is.
Continue teaching the letter B of the alphabet after they have finished creating their school bus crafts.
Phrases like "Bus begins with the letter B" and "Letter B is for bus" are wonderful places to start.
Did you enjoy all of these many ways to use the printable school bus craft template?
We're happy to share and help you organize lessons in a more fun and simple way whenever we can!
These ideas are perfect to include in both your classroom and at-home back-to-school activities.
With all of these interesting and amazing concepts, children will definitely look forward to learning more about transportation!


School Bus Craft Instructions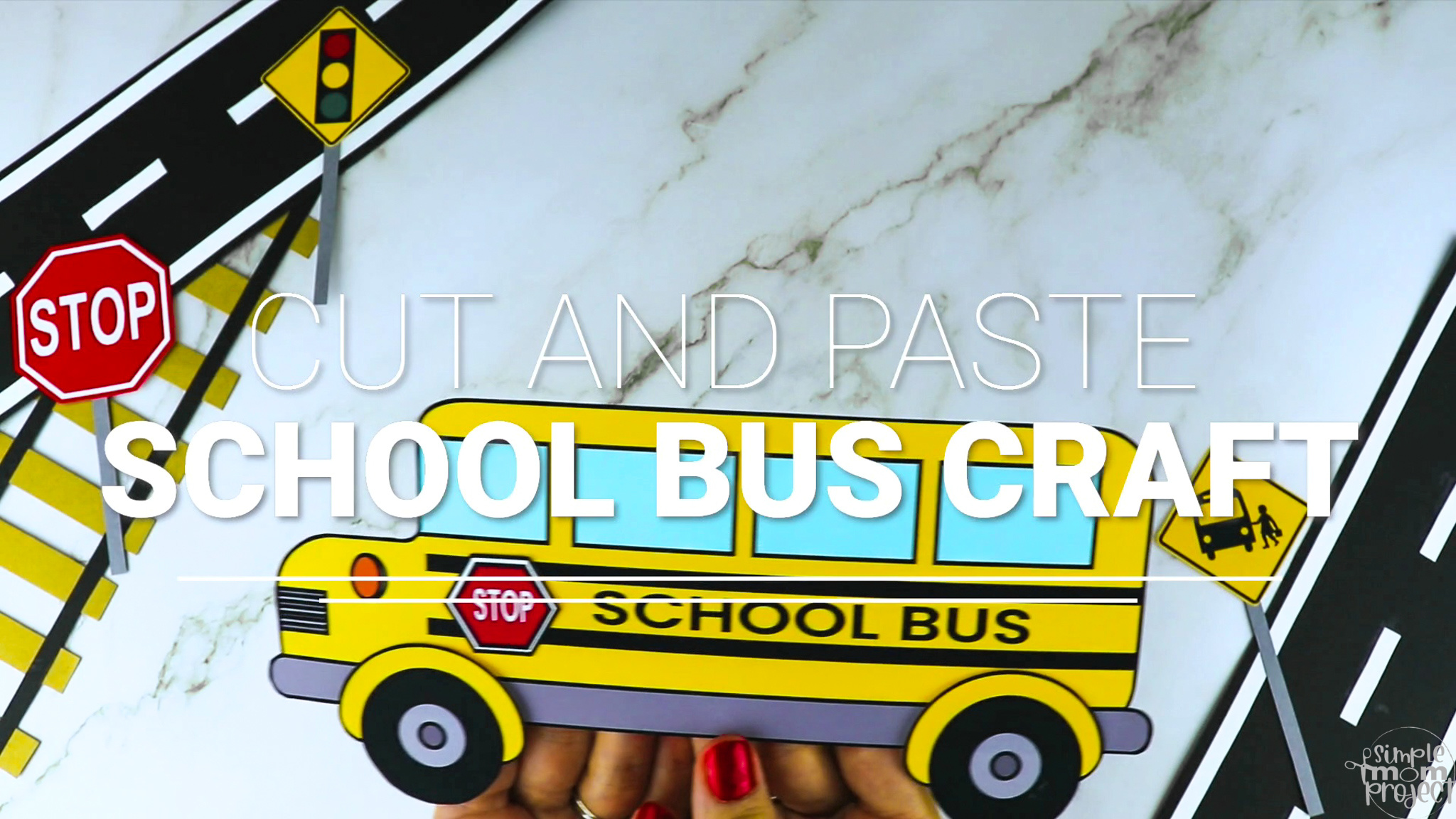 Prepare your copy of the printable school bus craft template, scissors, and glue, and then follow these simple instructions!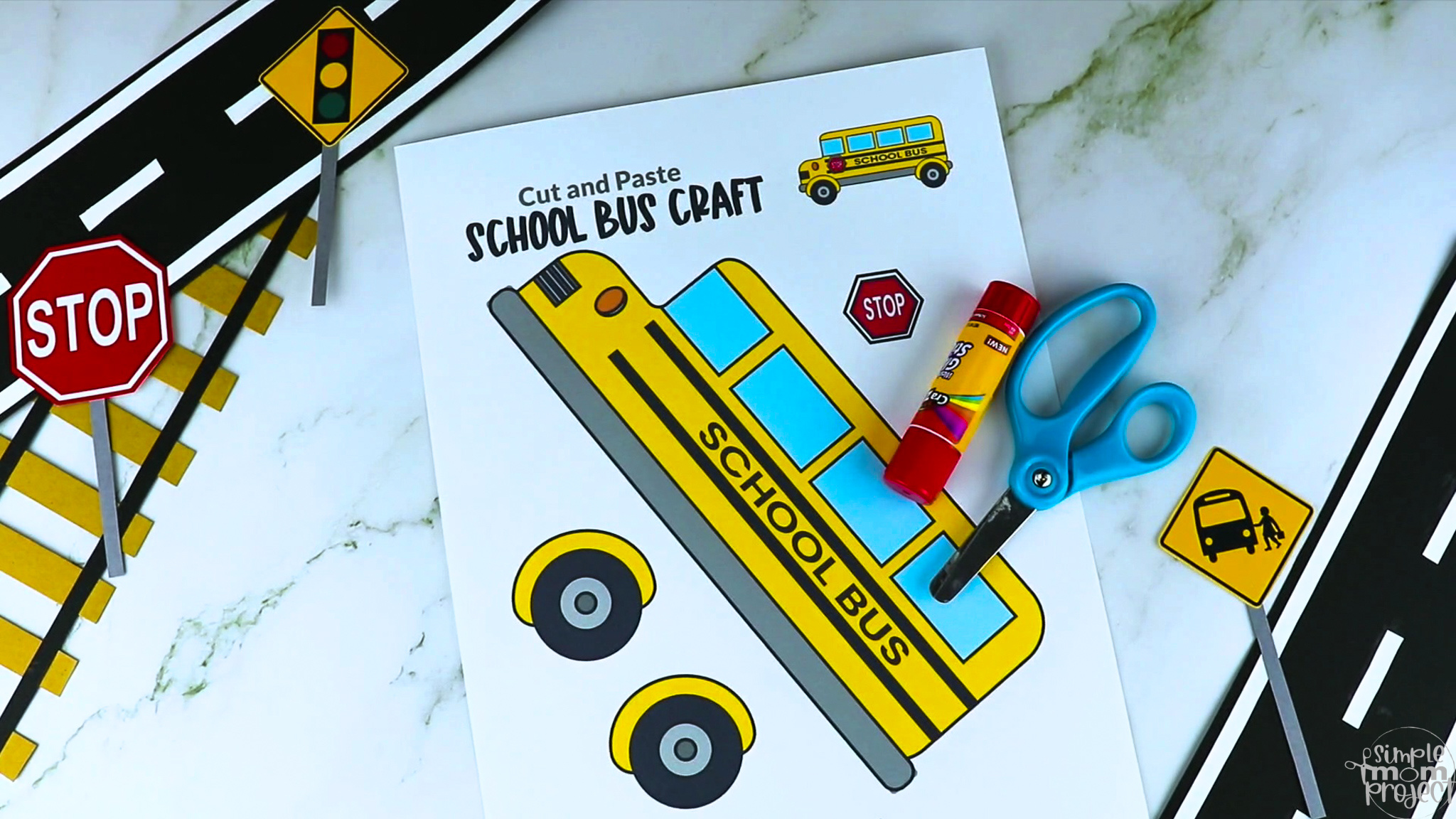 Help your children use the scissors correctly so they may practice their fine motor skills when cutting the school bus parts.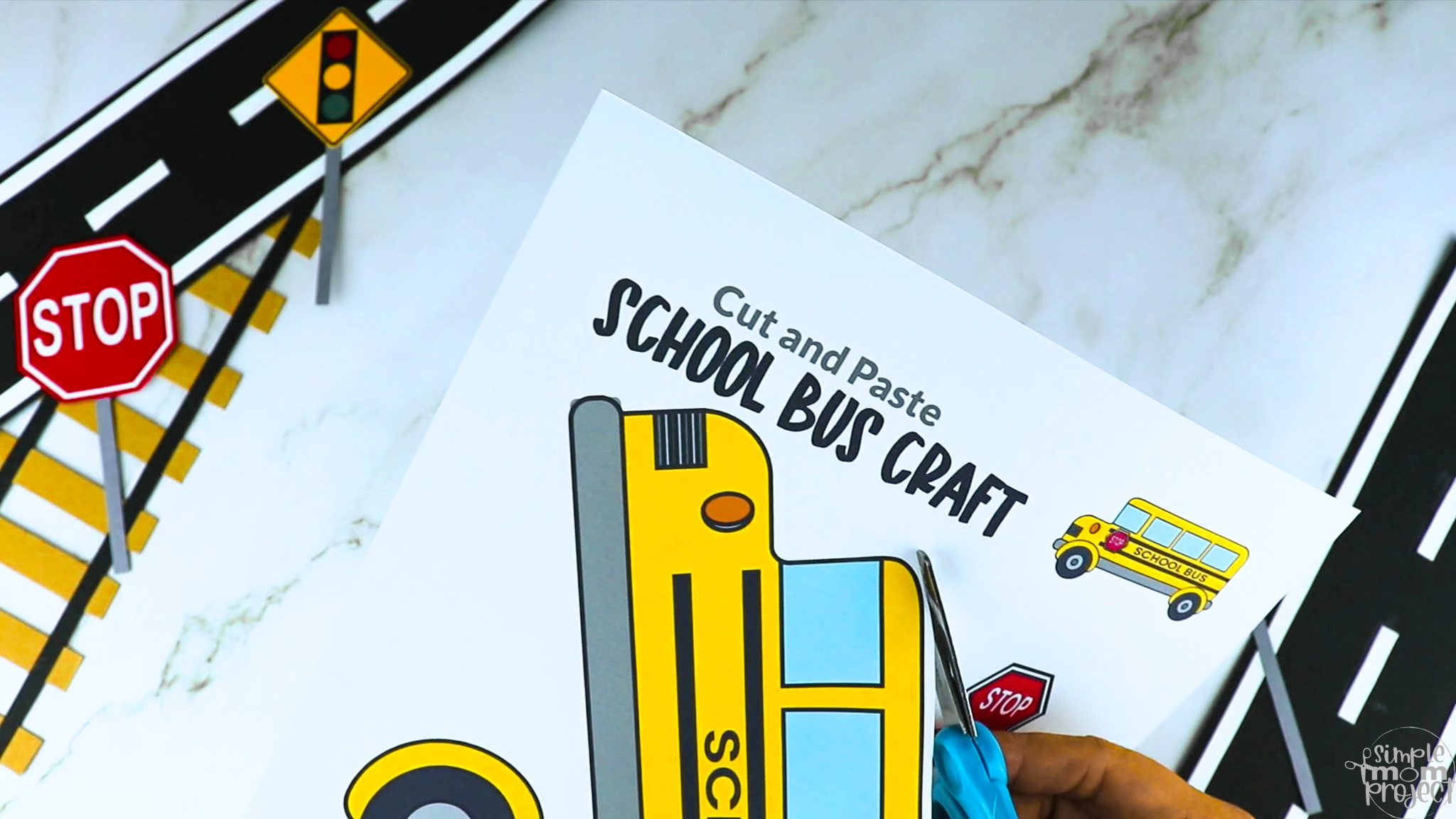 If kids choose to begin with the simple template, they are free to color, paint, or customize their school bus crafts anyway they like.
Place the first wheel on the school bus's lower left side.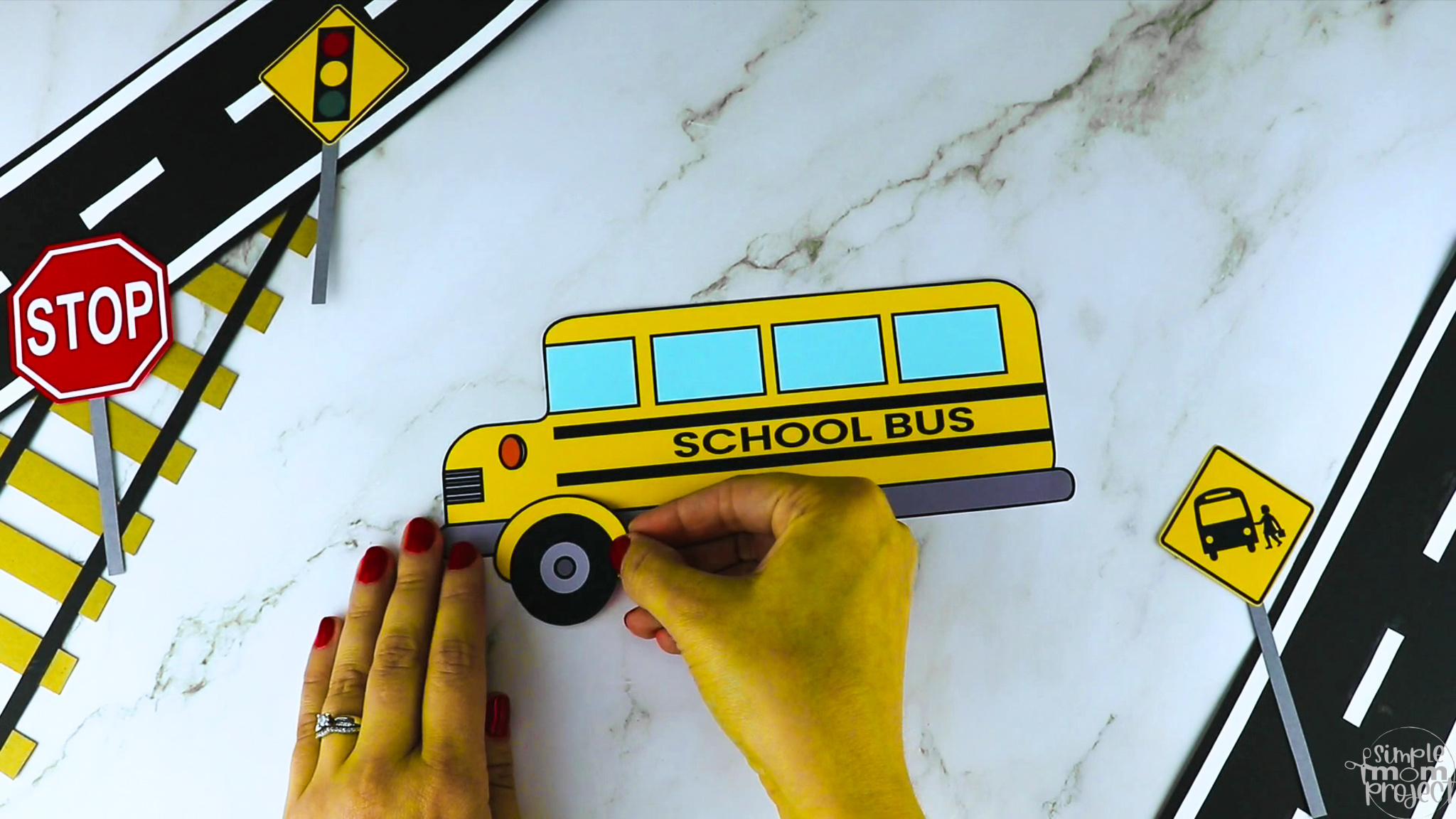 Put the remaining wheel on the opposite right side as you continue.
To complete your school bus crafts, don't forget to place the stop sign next to the school bus sign as shown in the picture below.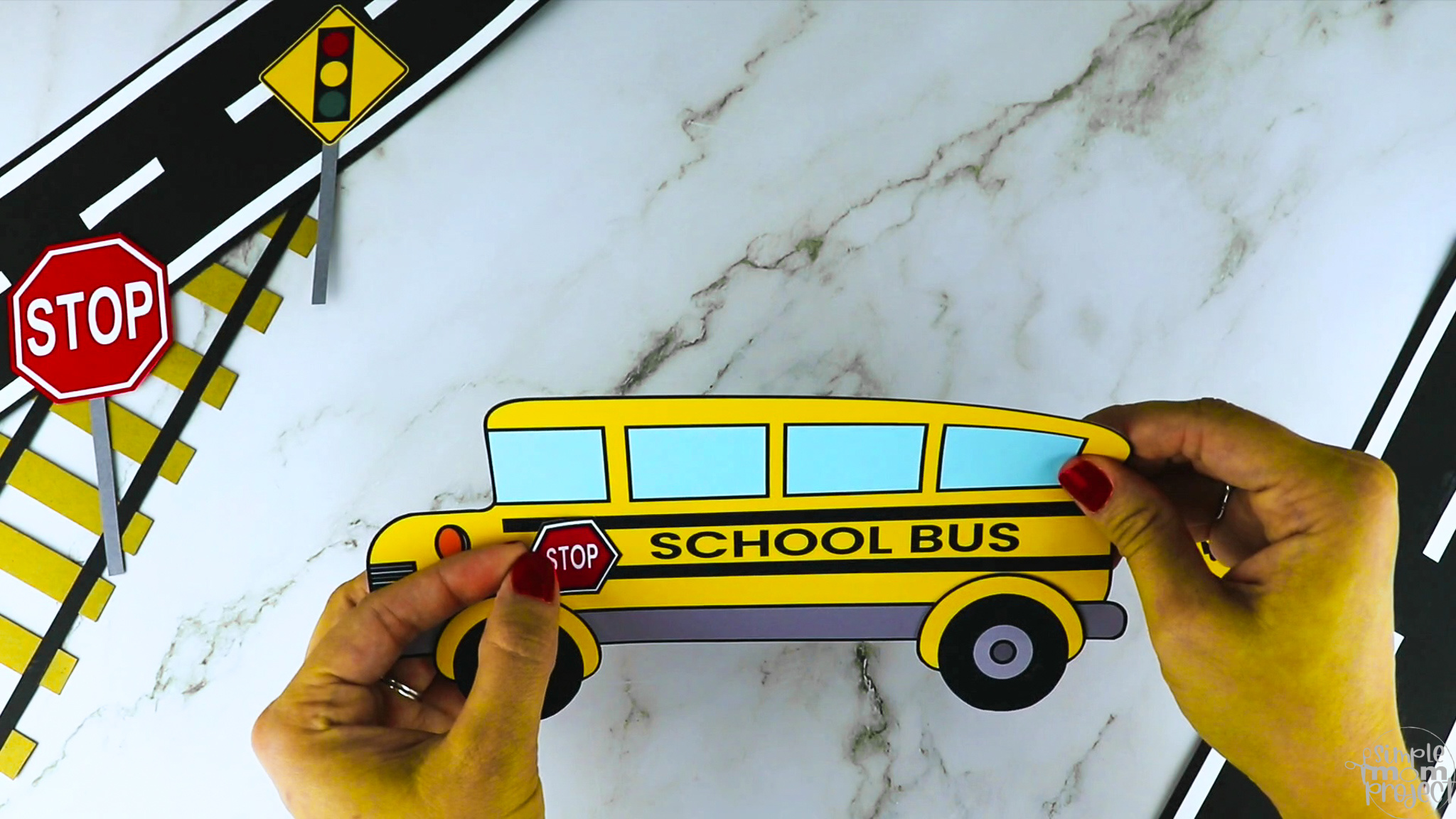 More Options to Choose:
You can print the blank version and trace the cut outs on card stock paper for a sturdier school bus craft,
Print the school bus template in color for a simple and easy rainy day craft or,
Print the blank school bus template and use it as a fun coloring sheet activity and then glue the pieces of the school bus craft together.
Printable School Bus Craft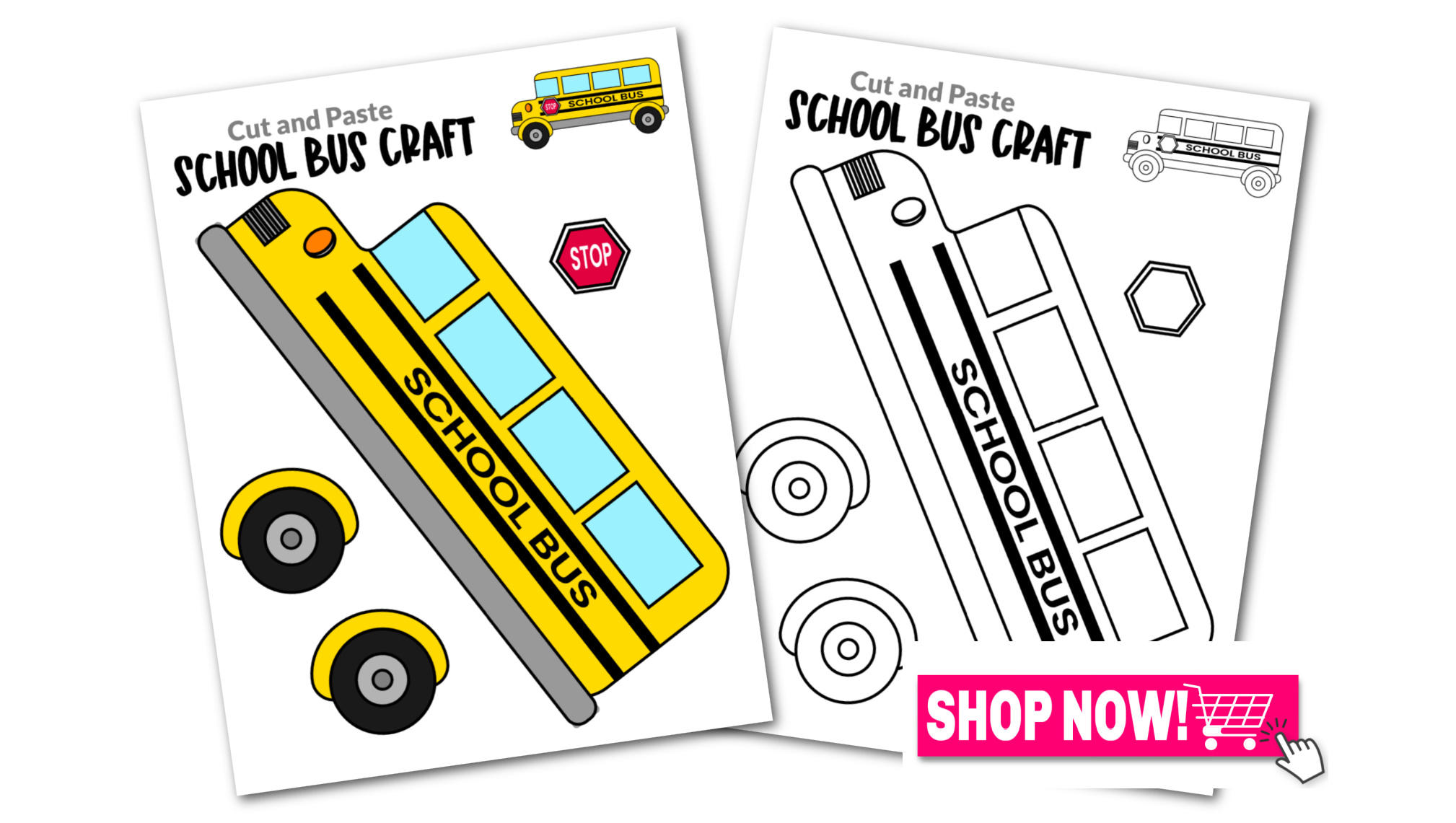 Our children were obsessed with the song Wheels on the Bus at some point in their lives.
This song will live on long after our children have grown up!
Working on this printable school bus craft template will bring back all of their fond memories of the song.
They will also be able to look back on all the special times they had with their friends on the school bus or when traveling home from school.
You can also give your children this easy and simple task as a back-to-school activity.
Let them decide whether they want to start with the colored school bus craft or the simple template.
Making them work on this will also highlight the children with artistic talents and the patience to follow simple instructions.
Enjoy cutting and assembling the pieces to create your school bus craft!
Need more transportation craft fun? Check out our packed list of vehicle crafts for simple craft fun with your little ones.  
When you have finished, be sure to share your creation on Simple Mom Project's Facebook Page and follow me on Pinterest!

Kaitlen D
More Printable Craft Templates