Get those little hands working on some crafts related to transportation this week!
This printable taxi craft template is designed for toddlers, preschoolers, and kindergarten students.
They are learning about this mode of transportation while having a great time making their paper taxi cabs.
If you're planning a transportation theme learning activity at school or at home, this printable taxi craft is a great addition!
Involving our children in arts and crafts activities will help them strengthen their fine motor skills, focus and concentration, and creativity.
This taxi craft and other activities will keep children occupied for hours and being productive away from their gadgets.
It's simple as 123 to complete this printable taxi craft template!
We'll provide kids incredibly simple, step-by-step instructions that they can easily follow.
While the kids independently complete this paper craft, you can focus on a household task if you need to.
We also offer two fantastic templates for children to select from.
They can use either the plain taxi template or the colored taxi template.
In either way, they are sure to have a wonderful time with their taxi crafts!

*By the way, this post may contain affiliate links which means I may receive a small commission at no additional cost to you if an item is purchase through that link. For more information, click here.*
Printable Taxi Craft

Taxi Craft Supplies Needed
Need more crafty transportation fun ideas? Check out our Car Craft, School Bus Craft and Dump Truck Craft.
 T
hey are perfect for those days when staying indoors is the only thing your family can do!
Ideas for Easy Preschool Paper Taxi Craft
Looking for a preschool lesson plan topic?
Are you wondering how to make the most of your children's free time?
Here are some fantastic ideas for incorporating the printable taxi craft template into your daily schedules at home and at school.
These concepts are sure to instantly spark the kids' interest!
Scroll down to see these suggestions!
1. Terrific Taxi Collection
Introduce the printable taxi craft template using these learning materials.
You may also offer these if your kids couldn't get enough of the taxi crafts.
This printable taxi craft template idea can also be used in your school's circle time routines.
Read a fascinating story to your preschoolers about Mr. Taxi and the transportation in our neighborhood.
Allow them to play with a yellow taxi toy with their friends after they have finished making their taxi crafts.
All of these learning activities are sure to keep the kids interested and excited about taxis and other modes of transportation!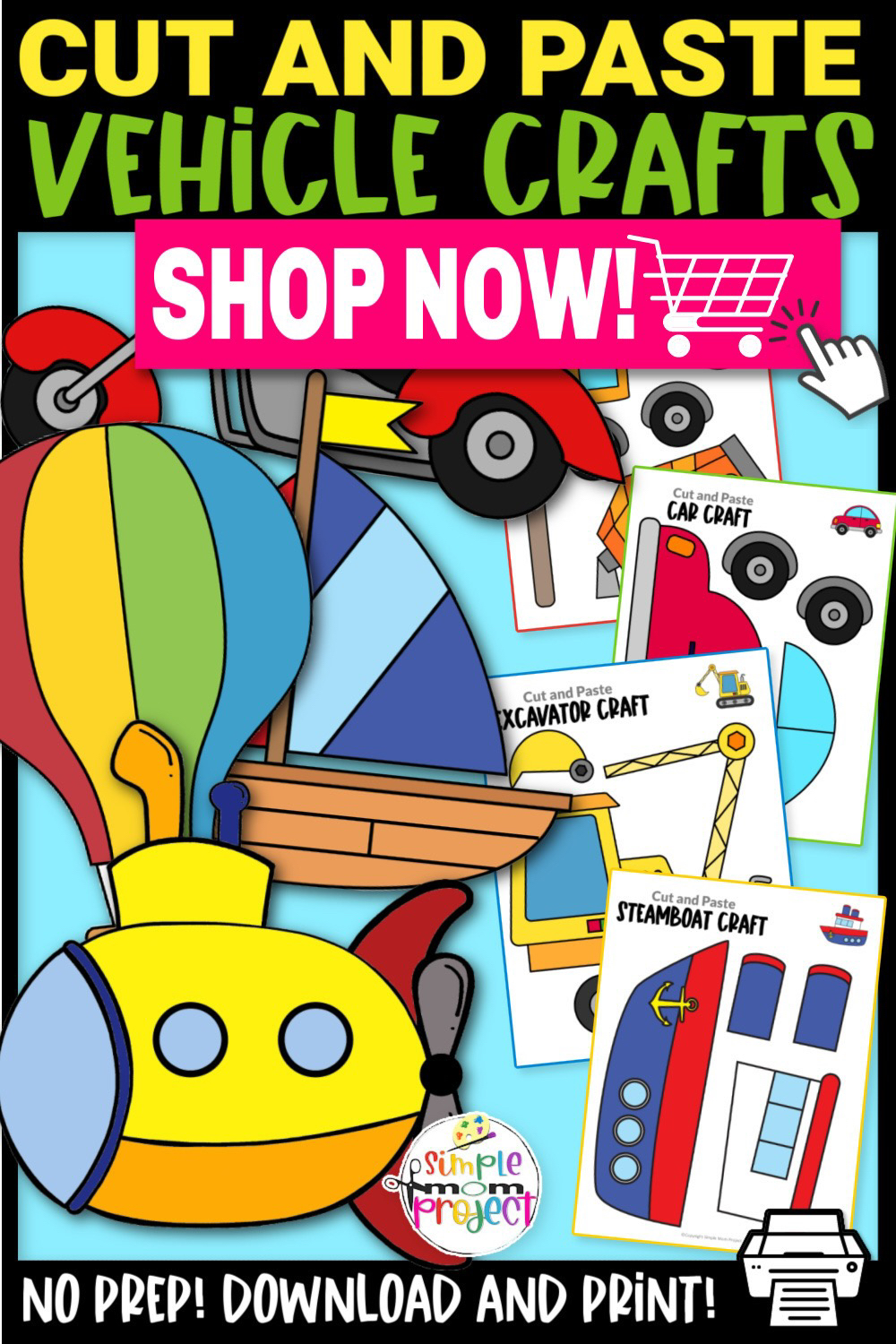 2. Easy Origami Taxi Craft
I've learned that one method to help my kids develop their fine motor skills is to constantly have a range of fun activities available to them.
Along with drawing and coloring, they also practice cutting and folding.
Teaching kids how to fold inspired me to create this printable taxi craft template idea.
You may reuse scrap papers from school or a stack of sheets at home to create origami taxi crafts!
Start by horizontally folding a piece of paper in half.
Fold the paper in a valley shape, about a third of the way up and down.
About one-third of the way into the flap, fold the top right corner.
Repeat on the left and lower sides of the opposite half of the paper.
Next, fold the upper corner tips downward.
Repeat the tip folds after folding the piece in half.
Finally, fold the edges inward to create the taxi's front and rear windshields.
You can use markers to draw additional taxi features like doors and windows.
Make another origami taxi project by grabbing more colored papers and following the same steps!
3. Taxi Popsicle Stick Craft
We never run out of creative ideas for preschoolers involving transportation!
This printable taxi craft template idea is perfect for kids who enjoy simple craft designs.
Simple household supplies are all that are needed to make this taxi popsicle stick craft.
You won't have to spend much money or go far to make this vehicle craft!
Take out your popsicle sticks, paint, paintbrush, construction paper, scissors, and hot glue!
Start by using hot glue to connect three popsicle sticks together.
Draw and cut out a square form from construction paper, then attach it to the upper middle of the popsicle stick.
Then let your kids choose any color to paint it.
While you're waiting for it to dry, create two circles from construction paper for the taxi's wheels.
After the taxi craft has dried, attach the wheels.
4. T for Taxi
Did you know that you could teach an alphabet letter using this printable taxi craft template?
All of our transportation-related crafts are made to cover a range of subject areas.
These vehicles are so versatile that kids can make them into anything they can think of.
Use this printable taxi craft template to teach your preschoolers the letter T while you are studying transportation in class.
As an alternative, you might have the kids complete the printable taxi craft template to introduce the alphabet letter T.
You can also create additional visual aids like letter cutouts, flashcards, and pictures.
It's a good idea to start your activity with the phrases "Taxi begins with the letter T" or "T is for taxi."
This way, students who are interested in transportation can also learn an alphabet letter.
You may now teach your children the phonic sound of the letter T or how to draw the letter T if they are preschoolers or kindergarteners.
Enjoy incorporating these ideas into your future learning activities!
We are delighted to be able to share these ideas with you in order to help you in creating a fun learning experience for your children.
May all of these ideas make your transportation week memorable!

Taxi Craft Instructions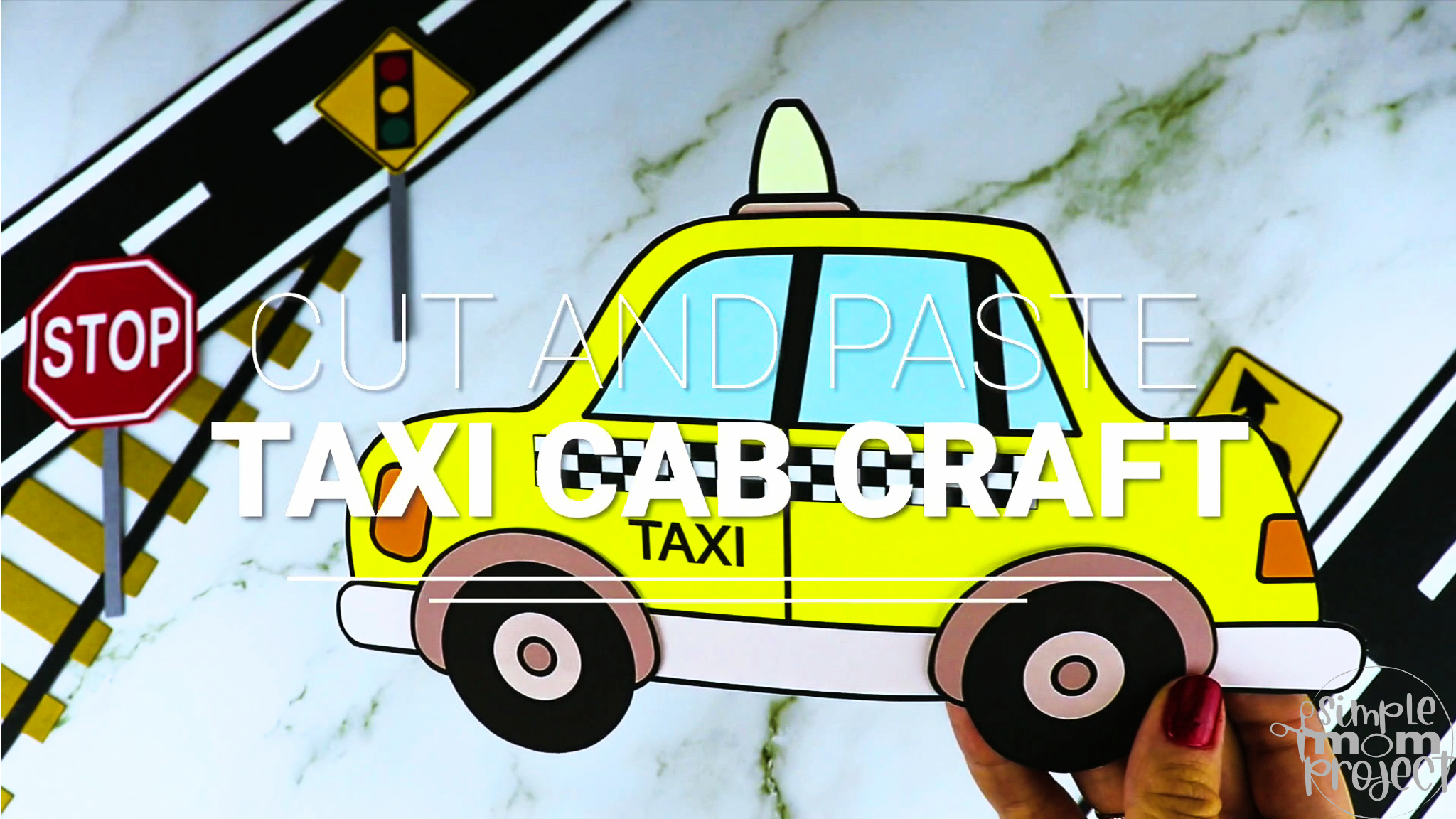 After you've gathered all of the needed materials, follow these easy steps to make your taxi crafts.
Cutting out the colored taxi template with your children can help them develop their fine motor and hand-eye coordination.
Allow your kids to decorate the simple black and white taxi template with all of their coloring supplies.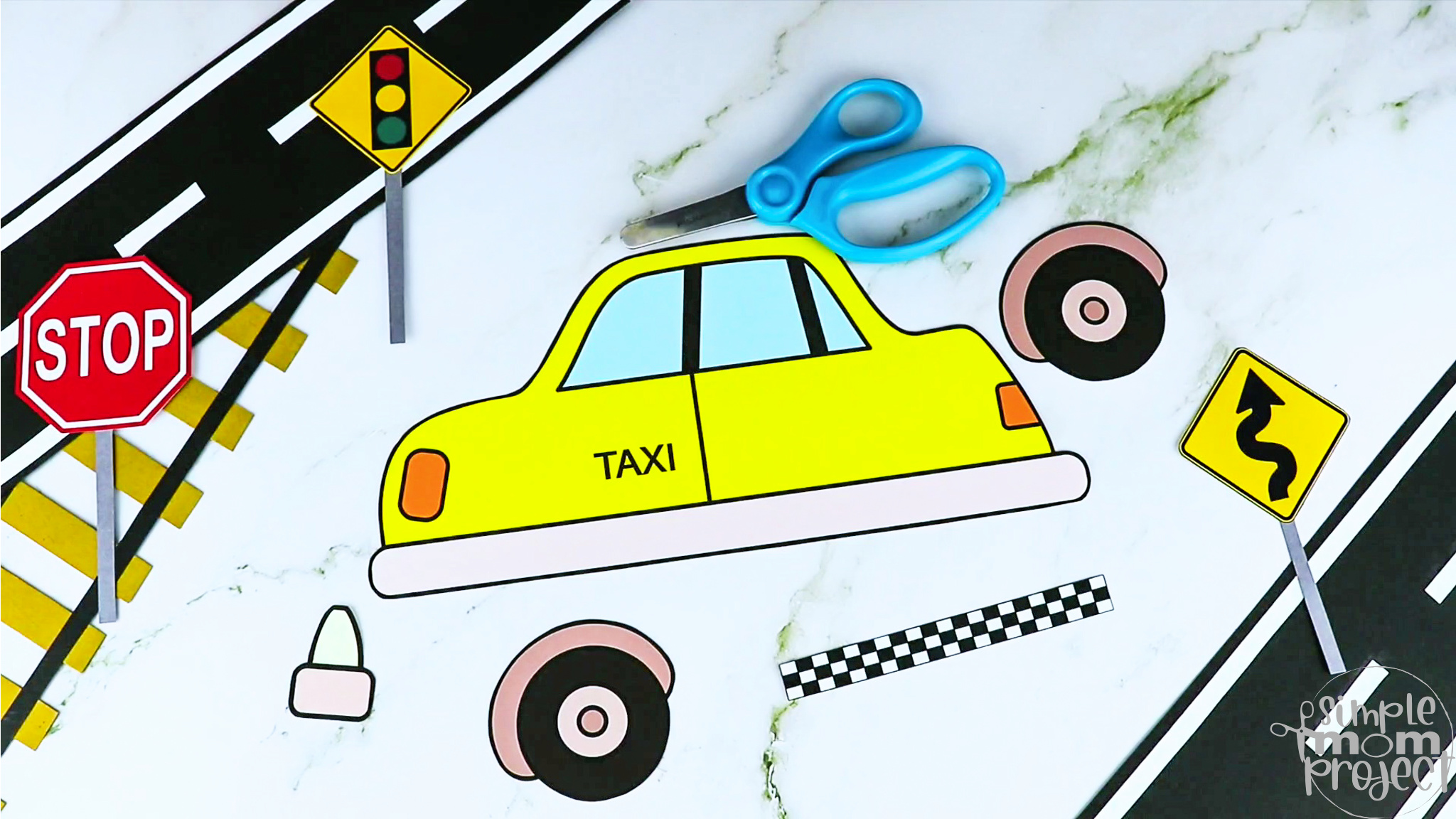 The wheels should first be attached underneath the taxi on both sides.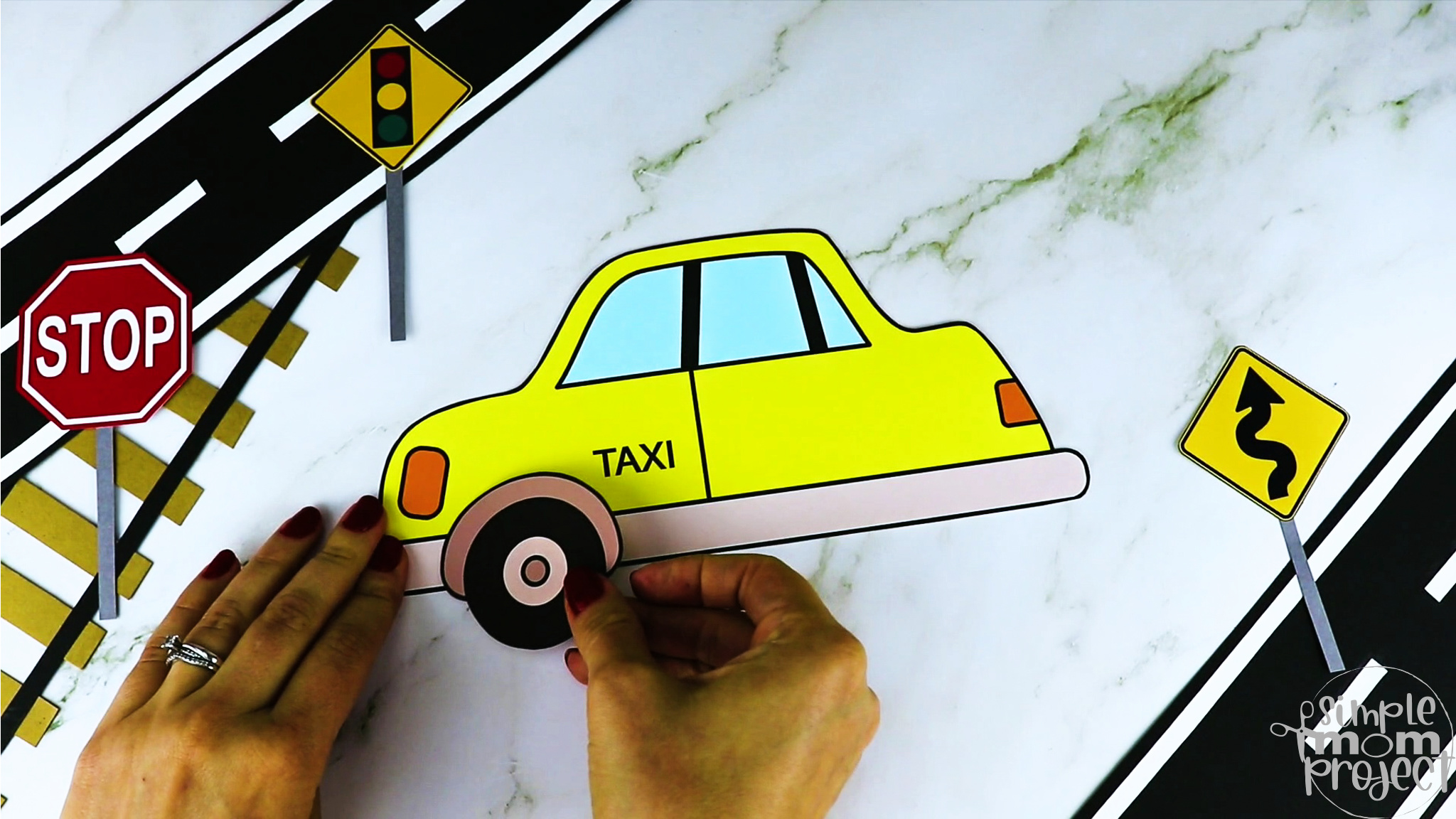 Then place the taxi light lamp on top of the cab.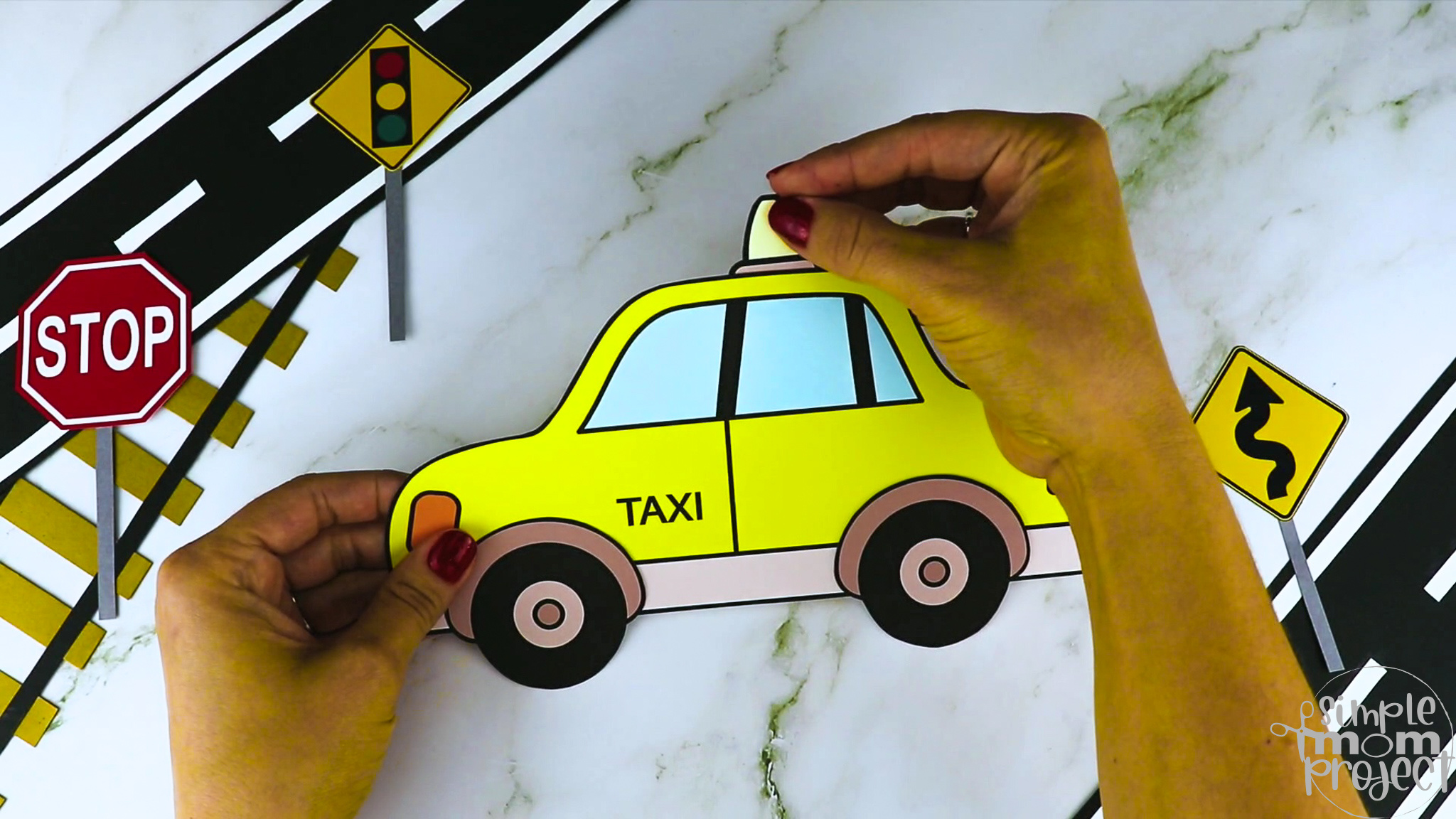 Put the taxi's sticker on the door to complete your taxi crafts.
You did a fantastic job building a taxi craft that is now ready to travel the city!
More Options to Choose:
You can print the blank version and trace the cut outs on card stock paper for a sturdier taxi craft,
Print the taxi template in color for a simple and easy rainy day craft or,
Print the blank taxi template and use it as a fun coloring sheet activity and then glue the pieces of the taxi craft together.
Printable Taxi Craft
Spend some quality time this weekend with your kids by using this printable taxi craft template!
The entire family will enjoy making this paper craft together.
Encourage your children to cut out and color the taxi template, which helps improve their fine motor skills.
The kids can learn working as a team by building and assembling the cab.
Turn-taking will help kids learn the concept of taking turns as you build the taxi craft.
You'll have a great time making your taxi crafts with our simple instructions!
Embrace the chance to learn about this mode of transportation while having your kids express their creativity through crafts!
Need more transportation craft fun? Check out our packed list of transportation crafts for simple craft fun with your little ones.  
When you have finished, be sure to share your creation on Simple Mom Project's Facebook Page and follow me on Pinterest!

Kaitlen D
More Printable Transportation Craft Templates