Today is a brand-new day to discover all the incredible construction trucks!
Start by using this free printable dump truck template for your activities at home and in the classroom.
It is easy customizable because it is created as a black and white template.
Use this in a variety of fun educational routines and exercises that are suitable for children of all ages as you learn how it helps at construction sites.
This truck template is ideal for use in science lessons when you wish to cover heavy machinery or transportation.
Use this template to help kids develop their independence, creativity, and fine motor skills.
Get your copies right away because it is free and very simple to print.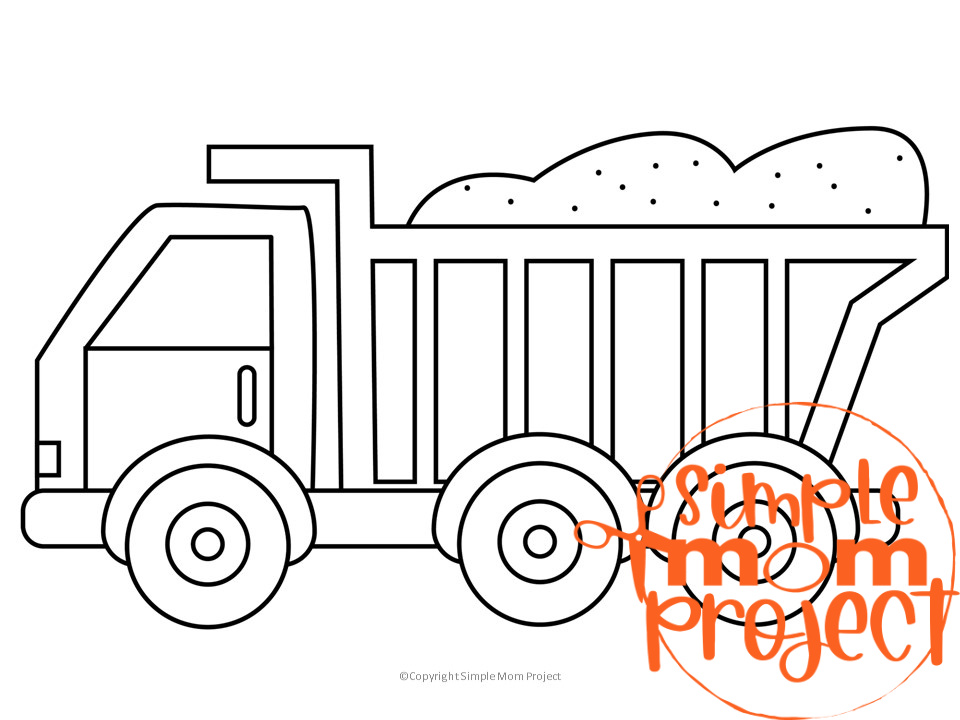 *By the way, this post may contain affiliate links which means I may receive a small commission at no additional cost to you if an item is purchase through that link. For more information, click here.*
Printable Dump Truck Template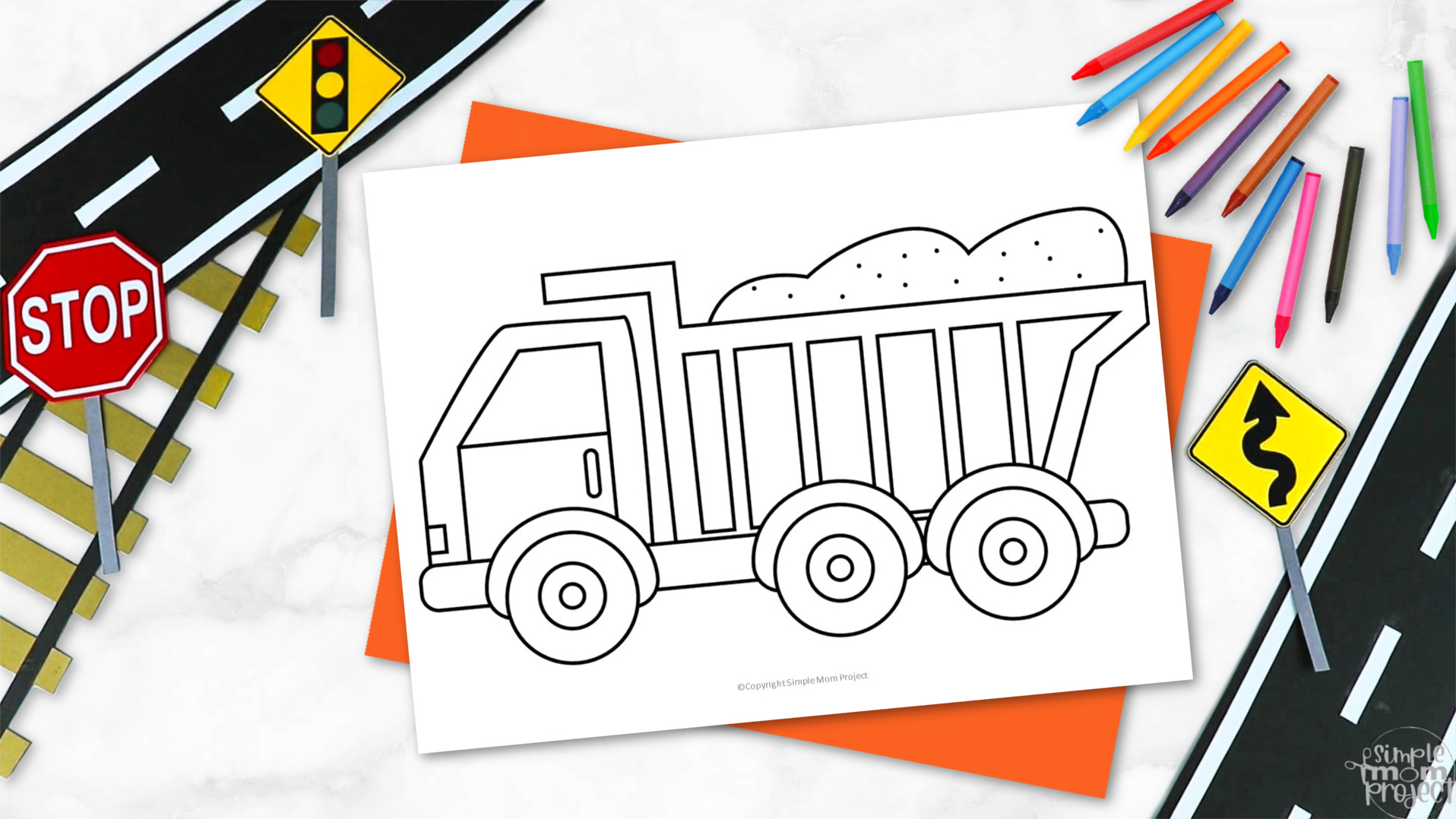 Dump Truck Template Supplies Needed:
Printable Dump Truck Template (FOUND AT THE BOTTOM)
Ideas for Dump Truck Template
Check out these innovative ways to use the printable dump truck template into your everyday routine.
We made sure to provide creative but easy-to-implement ideas.
Common household materials and, of course, the printable dump truck template are all you'll need for these activities.
While you read on, have fun making notes about these ideas!
1. Excellent Dump Truck Learning Materials
Along with the printable dump truck template, we have created a list of learning materials you might use.
Please feel free to include these excellent dump truck learning materials into any activities you have planned for your lessons.
These educational tools could be applied during circle time, reading time, or even an engagement exercise.
These will surely be age-appropriate for kids of all ages and will keep the kids interested throughout the class.
A dump truck-themed book, an interactive toy that can be disassembled, and a plush remote-control dump truck that children will love were all included.
Check them out using the links we've compiled below!
2. Cardboard Dump Truck Craft
This printable dump truck template may be used to create a variety of entertaining crafts.
Of course, we'll also provide an easy, family-friendly craft project for kids to make with their buddies.
Since it is made in black and white, you can make it into whatever you choose!
Pick up some materials, including cardboard, scissors, glue, construction paper, and a copy of the printable dump truck template.
Start by cutting construction paper into small pieces and pasting them on the dump truck.
Pick different colors for each component of the dump truck.
Once all the parts have been filled in, cut out the dump truck outline and attach it to a piece of cardboard to make it more durable.
Enjoy making your dump truck craft by cutting out the outline once more.
It can be used for play areas with a construction theme and for classroom exhibits as well!
3. Preschool Coloring Pages
Have something for your creative child to work on at all times to keep them occupied and productive if you have one.
That's why we made all of our vehicle templates free!
Use this printable dump truck template as a coloring page to engage your kids in some play and learning.
You can also create a construction coloring book for them by compiling as many copies as you'd like to print.
Allow children to use all of their coloring supplies to decorate this dump truck.
Include coloring in your plans as an excellent way to develop your fine motor skills and the proper pen grip!
Create your own preschool coloring pages by printing as many copies as you can now!
4. Construction Party Decorations
Do your children adore construction vehicles or other modes of transportation?
Then throwing them a party with a construction theme would be a great idea!
This weekend, have a picnic or lovely afternoon at your house for family and friends.
Bring out all of your child's construction truck toys, since they might be used as decorations.
Use this free printable dump truck template to create a banner, poster, invitation card, or even a design for the party's giveaways!
The kids can paint and design their own vehicles using this printable dump truck template as a party activity.
Enjoy using the printable dump truck template to organize your construction-themed party this weekend!
We enjoyed sharing these ideas with you, so we hope you enjoyed reading them as well!
We look forward to seeing how you soon put all of these into practice.
Children would surely love and look forward to learning more about their favorite construction trucks.
Stay tuned for more of our free vehicle templates because there will be more!
Printable Dump Truck Template: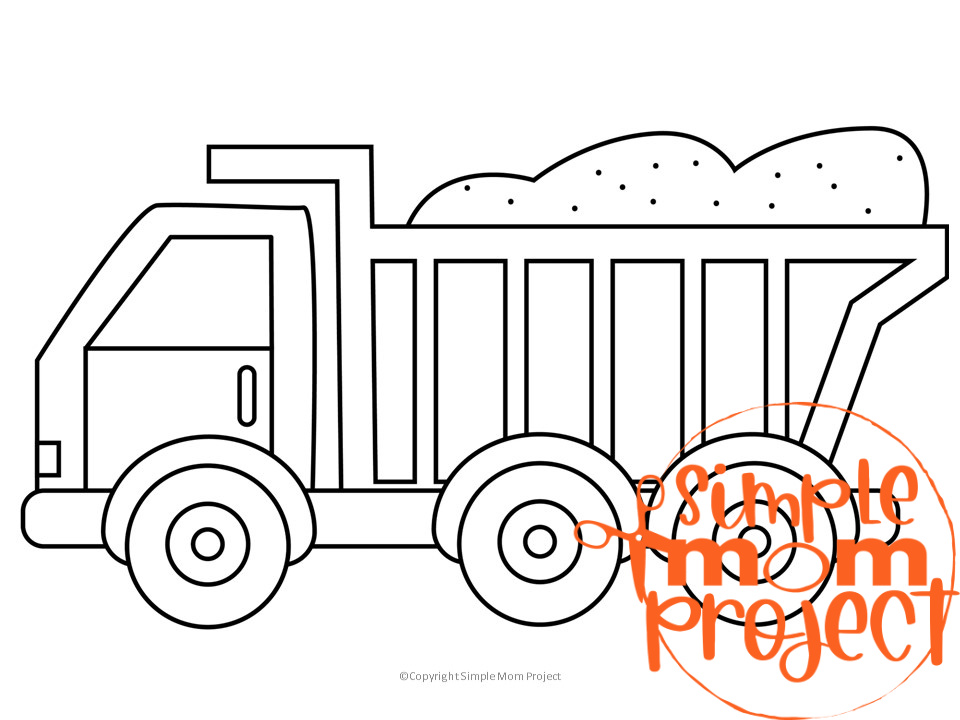 Working on this printable dump truck template will have you wishing you were on a construction site right now!
This was designed in black and white to look simple but fun and flexible enough to be transformed into anything.
We made sure that this truck template may be used with ease in a variety of activities at home and in the classroom.
It can be used as a coloring page, craft template, visual aid, flashcard, or even as a classroom display.
Kids will benefit greatly from it no matter how you decide to use it.
They would be able to cultivate their passion for these enormous trucks as well as their love of the arts and crafts and fine motor skills!
Please feel free to pass this to everyone you know who shares your passion for construction trucks!
Wherever you are, it is free and simple to print, so get your copies right away.
Don't forget to leave a message in the comment section.
When you have finished, be sure to share your creation on Simple Mom Project's Facebook Page and follow me on Pinterest!

Kaitlen D.
More Free Printable Vehicle Templates