Yoyo is one of the most popular toys for kids that doesn't need batteries or maintenance.
Playing yo-yo keeps children away from mobile games or television.
For today's alphabet activities, we bring you this free printable letter Y for yoyo craft template.
Toddler, preschool and kindergarten will definitely love the process of coloring, cutting and gluing all the patterns together.
Yoyo, Yoda, yarn, yak and yacht are some of the words that begin with the letter Y.
If your kids are learning the alphabet, be sure to include this simple printable letter Y craft template.
Tracing uppercase and lowercase letter Y worksheets help children to practice their writing skills.
Scroll down to see the preschool craft ideas, easy step-by-step instructions and tutorial video to guide your little one.


Need more crafty fun? Check out our Letter U, Letter D and Letter M craft.
 T
hey are perfect for those days when staying indoors is the only thing your family can do!
*By the way, this post may contain affiliate links which means I may receive a small commission at no additional cost to you if an item is purchase through that link. For more information, click here.*
Free Printable Cut and Paste Letter Y Craft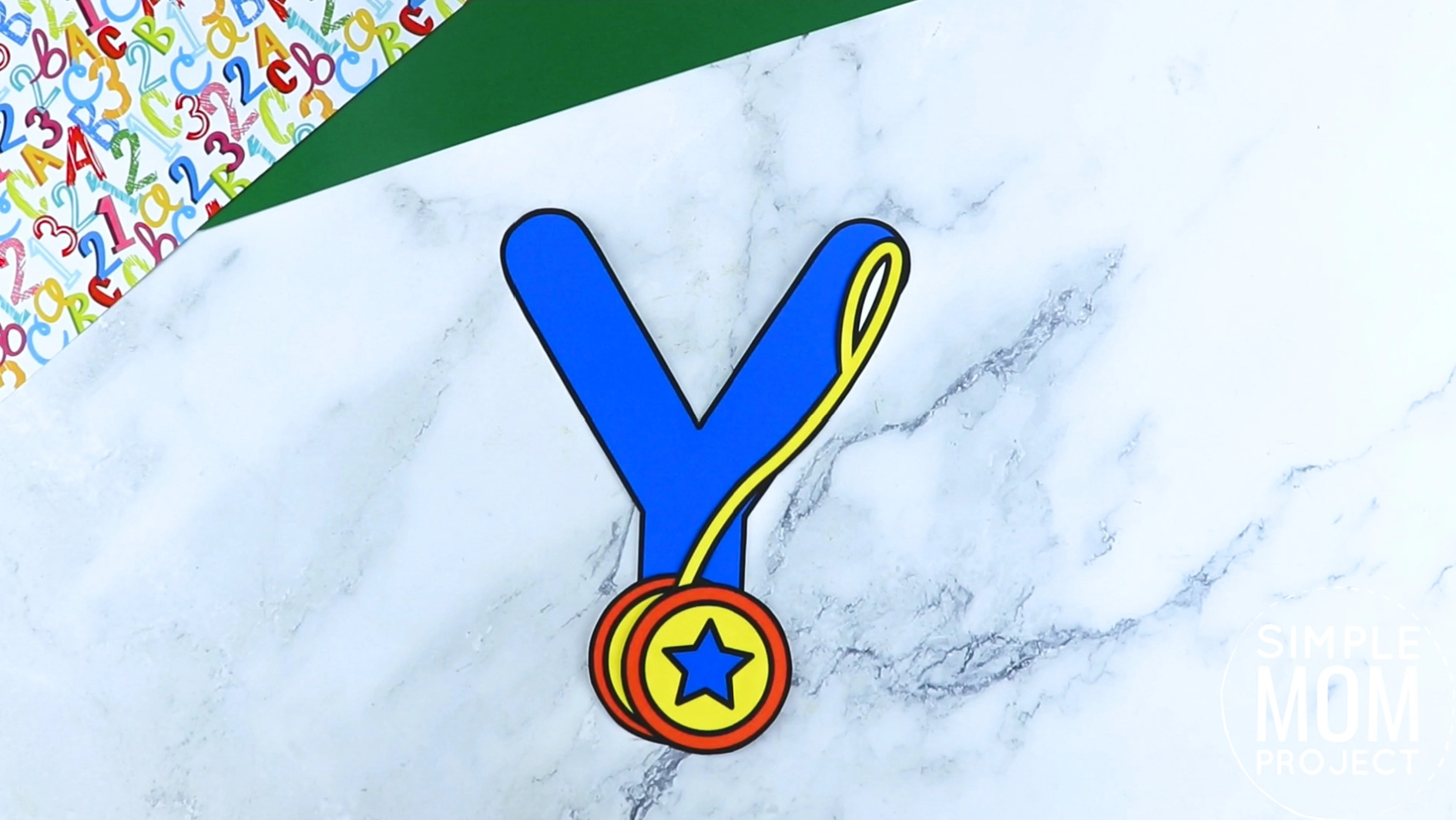 Ideas for Easy Preschool Paper Letter Y Craft
We're delighted to share with you these great craft ideas on how to include this free printable letter Y craft template in your kids' daily life.
1. Our Favorite Alphabet Books
Yoyo is always entertaining to play no matter what season it is, so why not incorporate the game with educational learning?
We gather all our favorite children's books to help the kids recognize the alphabet easily as they read it regularly.
2. Creative Letter Y Crafts
Once your little one is done making this preschool letter Y for yoyo craft template, it's time to unleash our creativity!
You can combine the letter Y alone with simple materials to form cool craft projects.
First option is to make a letter Y for yarn craft.
Start by punching small holes all over the letter Y then insert the yarn throughout the holes.
Use a toothpick as a needle and attach it at the end of the yarn.
Second option is letter Y for yak craft, let your child color the letter Y drawing however they want.
Trace the yak's horns, nose and mouth on construction papers and cut it out.
Glue all the cut-out facial features onto the letter Y and add the googly eyes.
3. Let's Play Yoyo!
Working on this cut and paste printable letter Y for yoyo craft template provides an endless level of skill development.
But did you know that this easy craft also creates a sweet family time? Snag up these awesome yoyo's! They are perfect for beginners and anyone can learn how to be a yoyo expert!
Adults and children can enjoy playing yoyo for hours.
Practicing all the basic techniques until they learn new tricks.
A child who plays yoyo improves his/her patience, focus and hand-eye coordination.
4. Letter of the Week: Letter Y
Craft is always a good idea to keep the kids productive while they are at home.
We're confident your little one is having a lot of fun making this cut and paste letter Y for yoyo craft template.
Hence, we suggest making another easy cut and paste printable craft for the kids.
Can you guess what it is? Your answer is correct!
It's the free printable Yoda craft template which you can turn into a cute puppet craft.
Time to sharpen the coloring pens and crayons as your little one color this adorable Yoda drawing template.
Remember to supervise your child as they cut out the printable Yoda patterns.
If your child is very young, do it for them and let them handle the glue.
Using a hot glue gun, secured the large popsicle stick at the back of the Yoda craft.
Your adorable baby Yoda is complete and ready to join your mini puppet show!
We hope you enjoyed these marvelous ideas we listed in making this simple cut and paste letter Y craft template.


Letter Y Craft Supplies Needed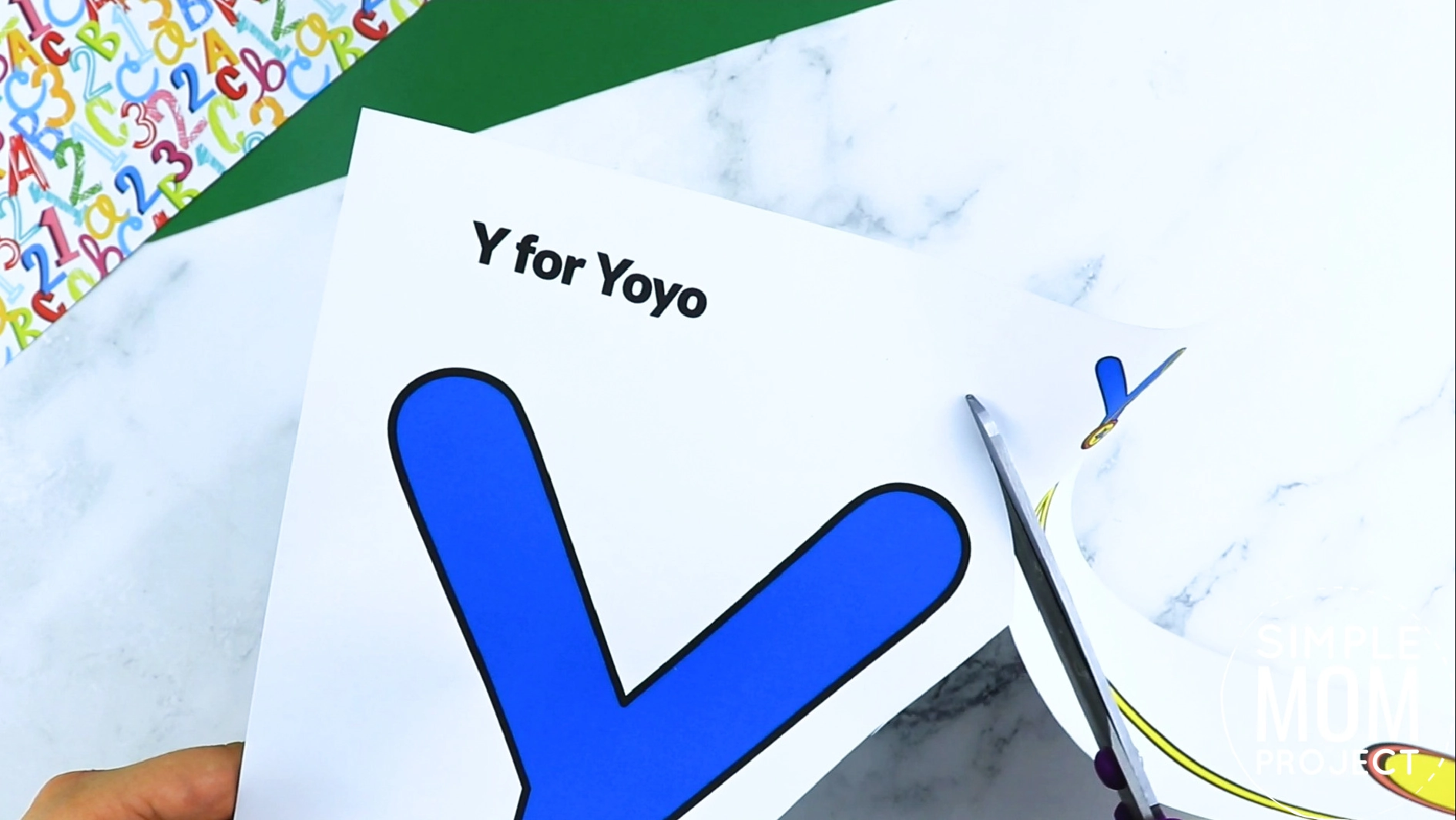 Printable Letter Y Template (FOUND AT THE BOTTOM)
Keep scrolling to get your very own letter y craft today and start with your little ones and their alphabet craft buddies today!
Letter Y Craft Instructions
Take out all the simple craft materials and print the free printable letter Y for yoyo craft template.
Start by cutting each preschool letter Y patterns out from the printable template.
Using a glue stick, attach the first half of the outer rim at the bottom part of the letter.
Next, glue the string of the yoyo.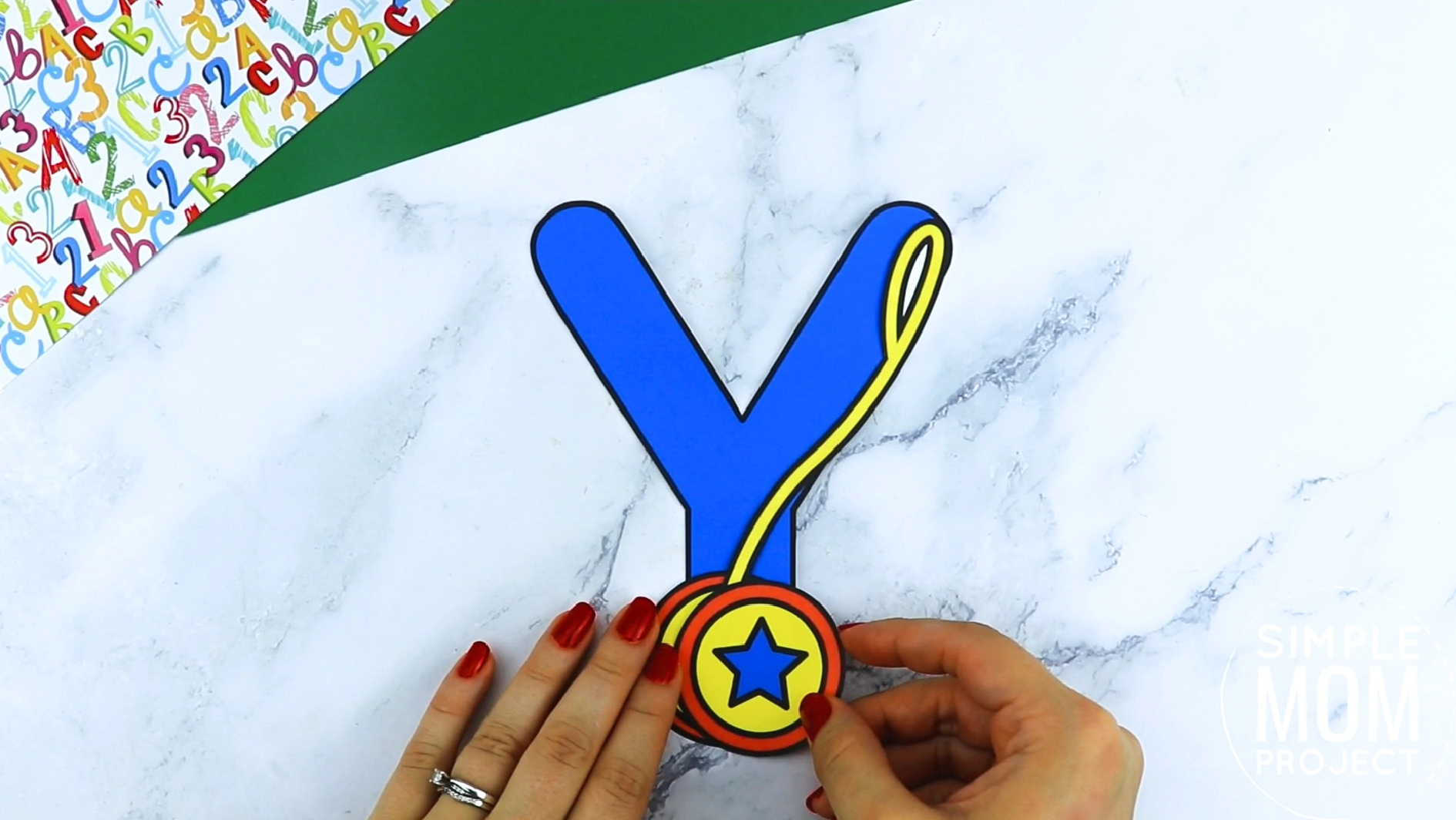 Lastly, glue the second half of the outer rim.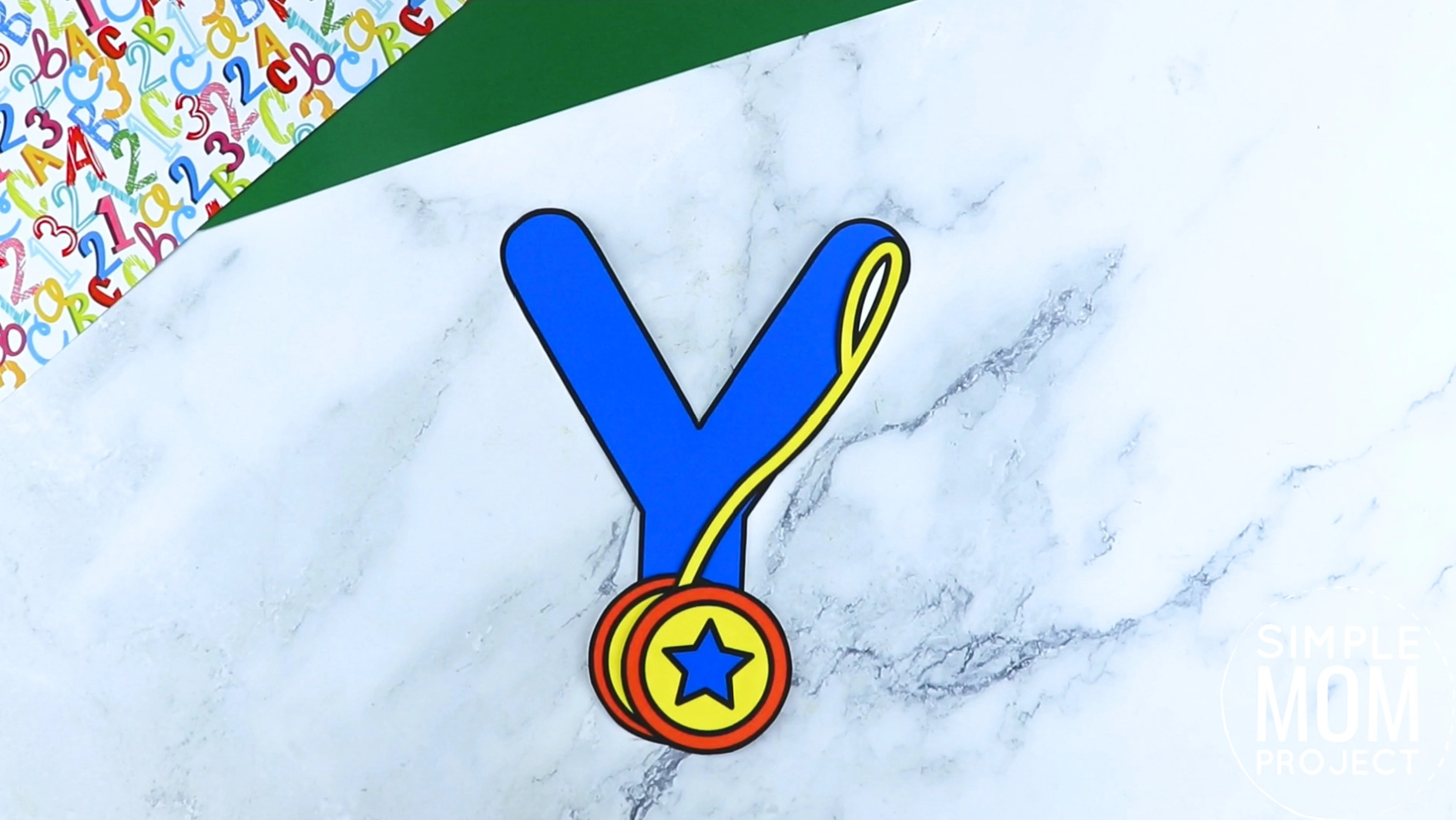 It's a quick and super easy 5-minute craft to make at home!
More Options to Choose:
You can print the blank version and trace the cut outs on card stock paper for a sturdier letter y craft,
Print the letter y template in color for a simple and easy rainy day craft or,
Print the blank letter y template and use it as a fun coloring sheet activity and then glue the pieces of the letter y craft together.
Free Printable Letter Y Craft Template
Looking for a fun and easy cut-and-paste craft template to make during the weekend?
Get the two printable alphabet letter Y craft templates for your little one!
Your child can choose whether they like the basic black and white letter Y or the colored version.
Don't forget to share your learning plans in the comments.
Need more alphabet letters fun? Check out our packed list of alphabet for simple craft fun with your little ones.  
When you have finished, be sure to share your creation on Simple Mom Project's Facebook Page and follow me on Pinterest!

Kaitlen D.
More Fun Alphabet Crafts