Looking for some easy crafts for kids that will keep them busy and engaged?
Well, look no further!
We've got plenty of easy cut and paste craft activities to make.
But today, we are going to give you this free printable letter I for an ice cream craft template!
This cool printable letter I craft activity is useful if you're teaching the kids with the phonics A to Z letter sounds.
You may also want to print out uppercase and lowercase letter I worksheets to practice your little one's writing skills.
Working on this preschool printable letter I pattern template will help develop your child's fine motor skills, focus and creativity.
Keep scrolling down to see the simple instructions or watch the short step-by-step tutorial video to guide your kids.


Need more crafty fun? Check out our Letter A, Letter X and Letter P craft.
 T
hey are perfect for those days when staying indoors is the only thing your family can do!
*By the way, this post may contain affiliate links which means I may receive a small commission at no additional cost to you if an item is purchase through that link. For more information, click here.*
Free Printable Cut and Paste Letter I Craft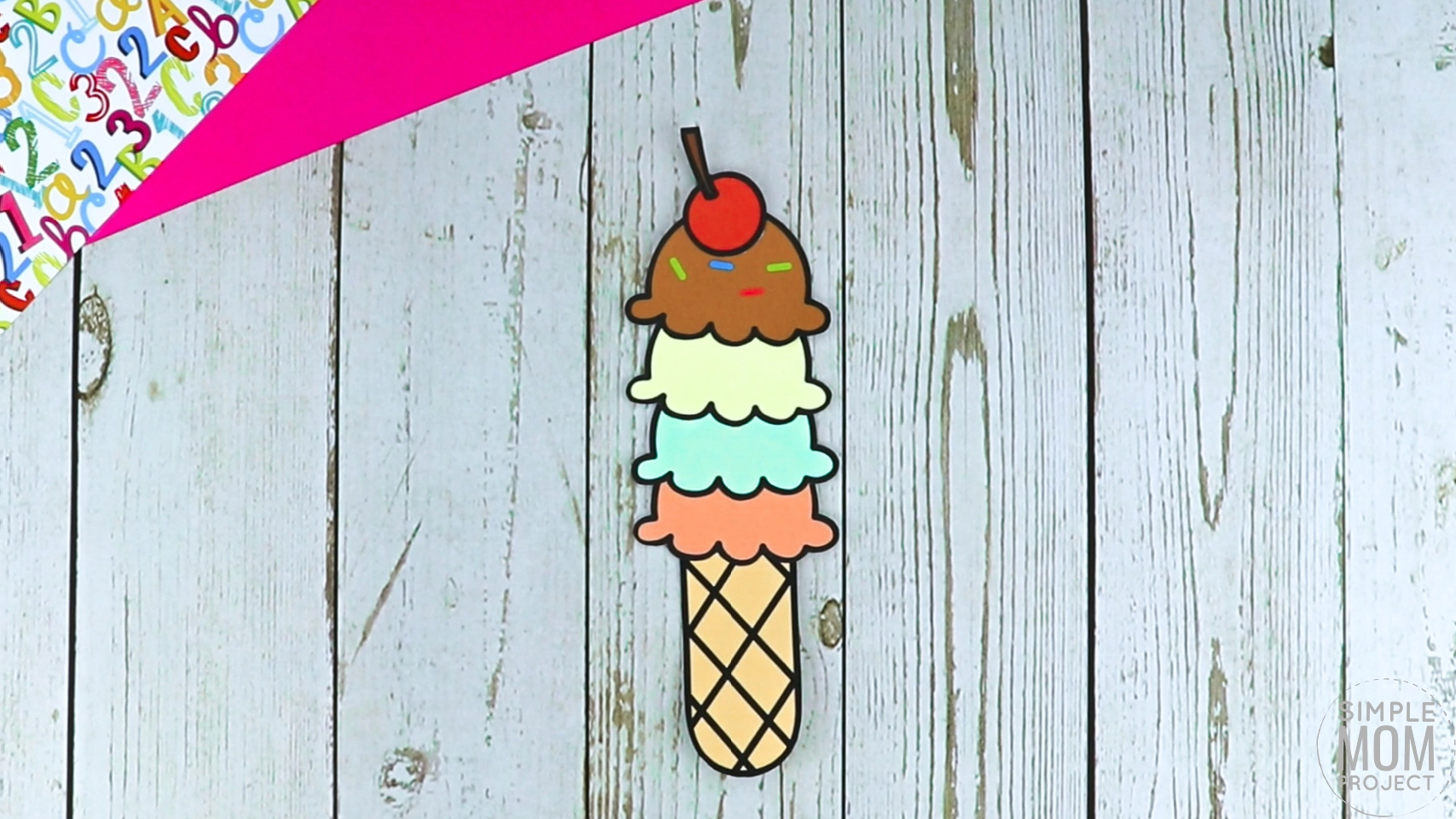 Ideas for Easy Preschool Paper Letter I Craft
Don't miss out the chance to include this free printable letter I craft template in your everyday life with your toddler, preschool or kindergarten.
1. Fun Books About Ice Cream for Kids
Reading to your children as often as possible helps them improve their learning abilities, self-discipline skills and brain development.
Make this cute printable cut and paste letter I craft template an educational activity!
Pair it with one of these children's books about ice creams.
2. Boost Color Recognition
The black and white illustration of letter I is for ice cream drawing can be part of your lesson plans.
Encourage children to develop their color recognition by providing lots of access to crayons and other coloring materials.
Have your preschooler color in the scoops to create their own flavors.
Add a label on each scoop with a color name so they can easily get familiarized while having fun.
No matter the season, it's always the perfect time to color in this cute ice cream cone!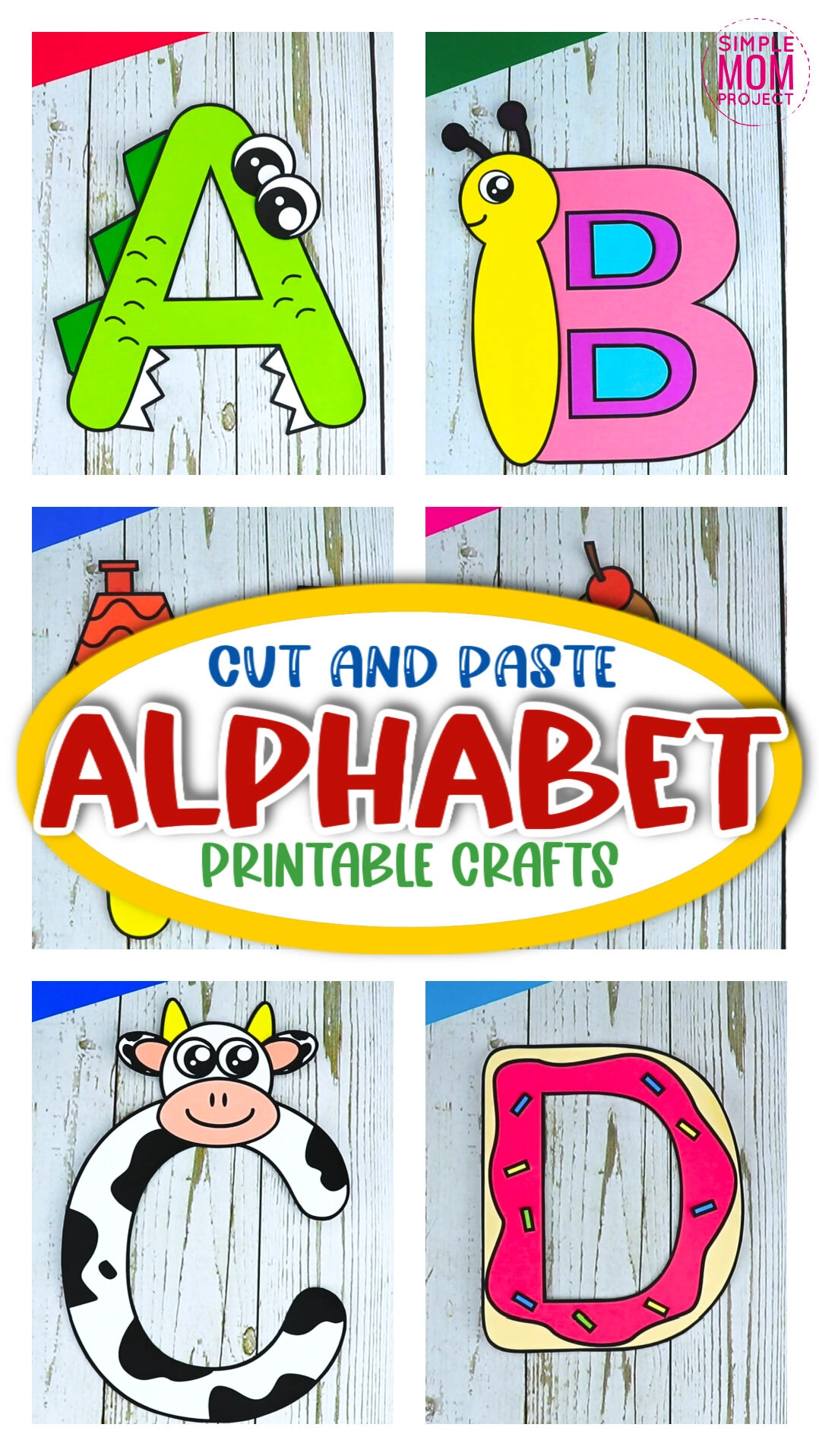 3. Letter I is for Ice Cream Craft
Making this basic printable letter I is for ice cream pattern templates inspire us to create our own ice cream craft using recycled materials.
Draw a large triangle ice cream cone on a paper plate or construction paper and let your child paint it brown.
Glue one or more cupcake liner ice cream scoops on top of the cone.
Use a small red pom pom ball for the cherry and glue it on top of the ice cream scoops.
Glitters and sequins are always a nice addition to this colorful ice cream craft.
Don't forget to display it proudly in your little one's bulletin board or bedroom.
4. Ice Cream Party Decoration
This free printable letter I craft template is not just for educational and crafting activity, it can also be used for your upcoming parties!
Once your children are done making the cut and paste letter I template, turn it into beautiful garland by simply punching holes on the top corner on each letter I craft.
Insert strings or yarn through the holes and add decorative items such as sequins, glitters, beads to make the ice cream stand out.
The colorful printable letter I is for ice cream craft would be darling to hang up on the venue for a spring or summer party.
These are just some of the magnificent ideas on how to maximize the use of the easy printable letter I craft template.
We're confident that your kids will ask for more alphabet craft templates!


Letter I Craft Supplies Needed
Printable Letter I Template (FOUND AT THE BOTTOM)
Keep scrolling to get your very own letter i craft today and start with your little ones and their alphabet craft buddies today!
Letter I Craft Instructions
Let's start crafting and gather all the classic supplies because we are about to have a creative fun day with the kids.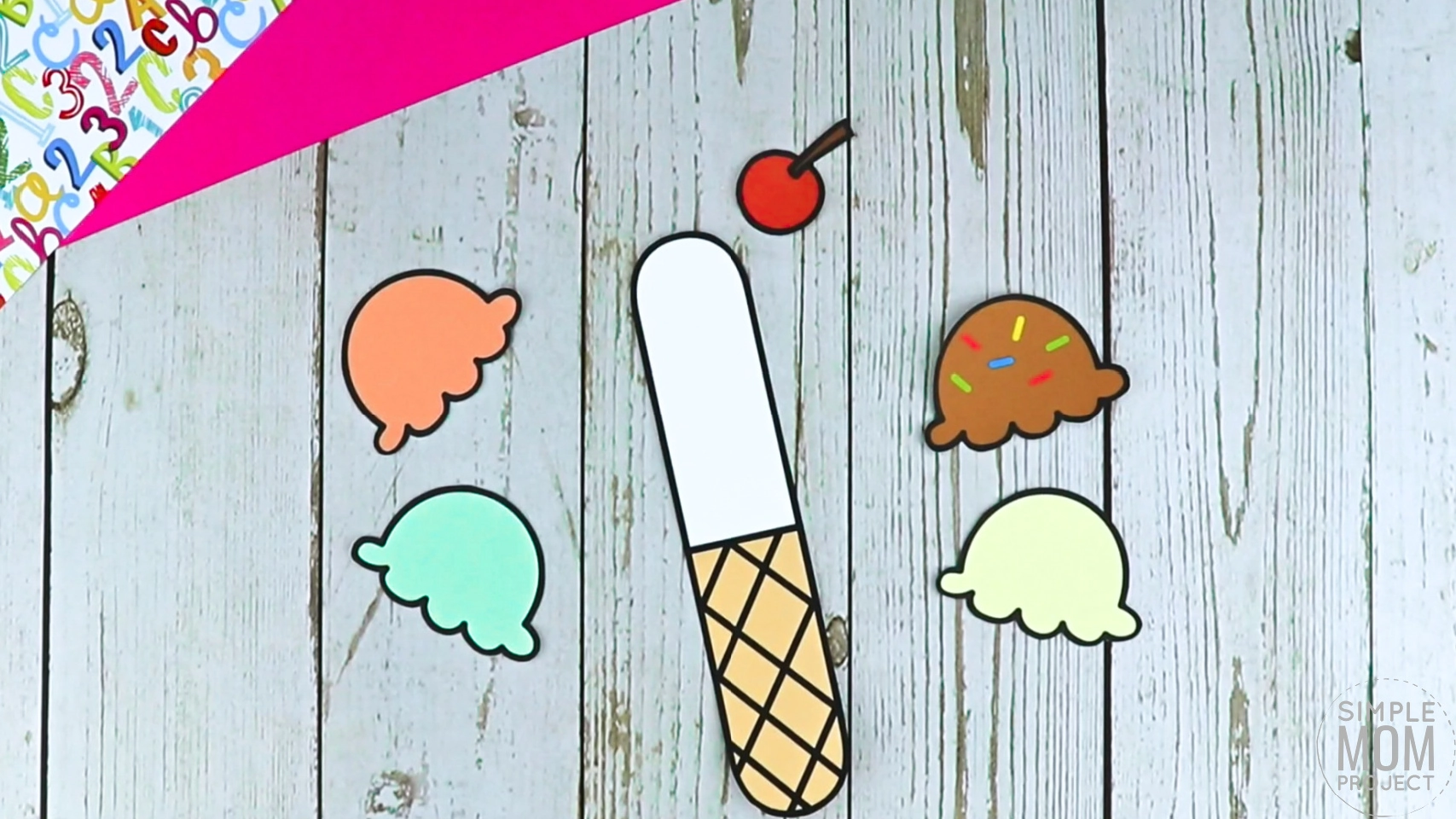 Print out which version your child chooses and cut out the easy printable letter I craft template into individual sections.
Glue the ice cream scoops from the middle part of the letter I all the way to the top.
Finish it off by placing the small cherry on the last scoop.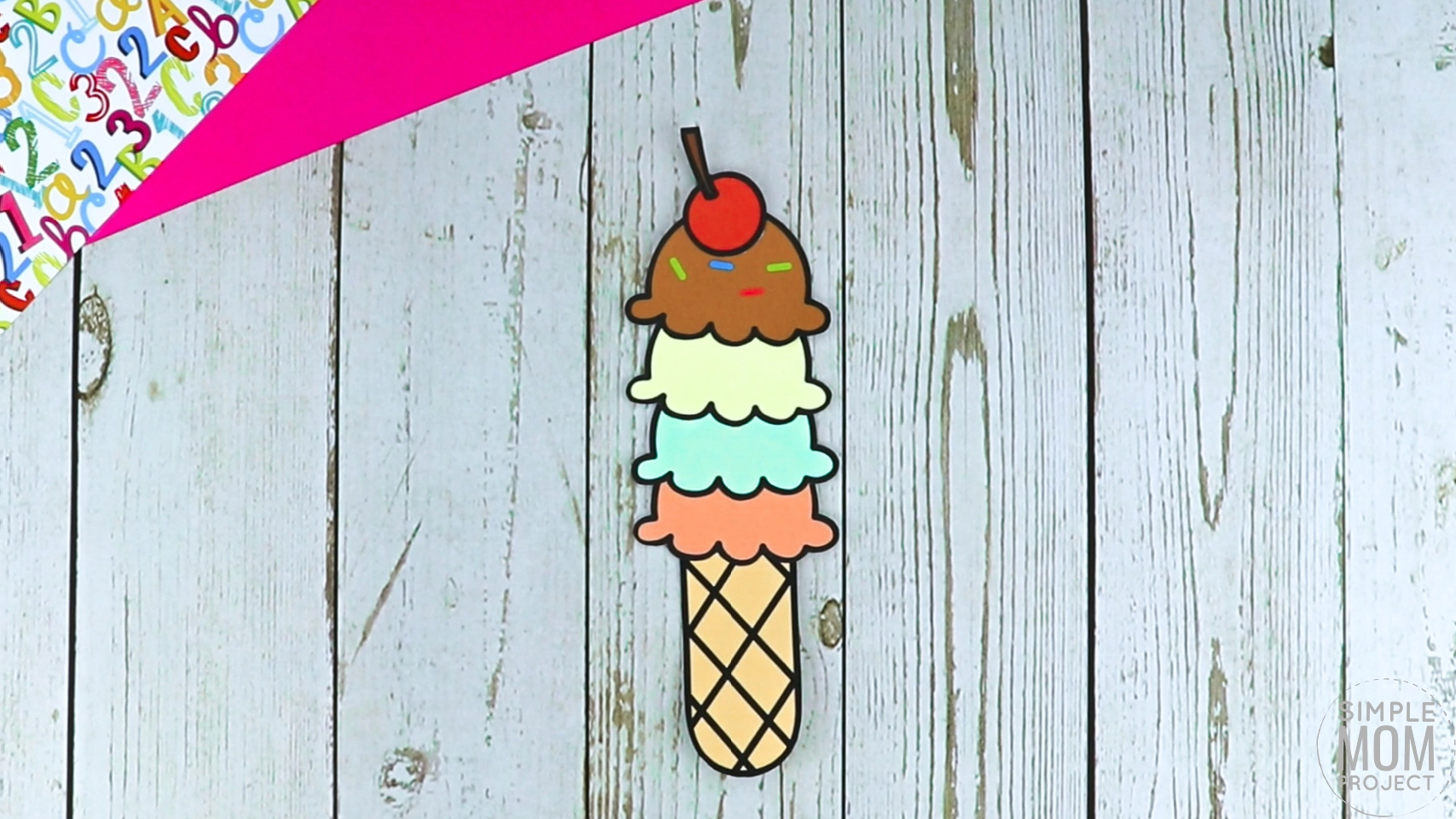 This cut and paste alphabet project is so easy to make even your preschooler can do it on their own!
More Options to Choose:
You can print the blank version and trace the cut outs on card stock paper for a sturdier letter i craft,
Print the letter i template in color for a simple and easy rainy day craft or,
Print the blank letter i template and use it as a fun coloring sheet activity and then glue the pieces of the letter i craft together.
Free Printable Letter I Craft Template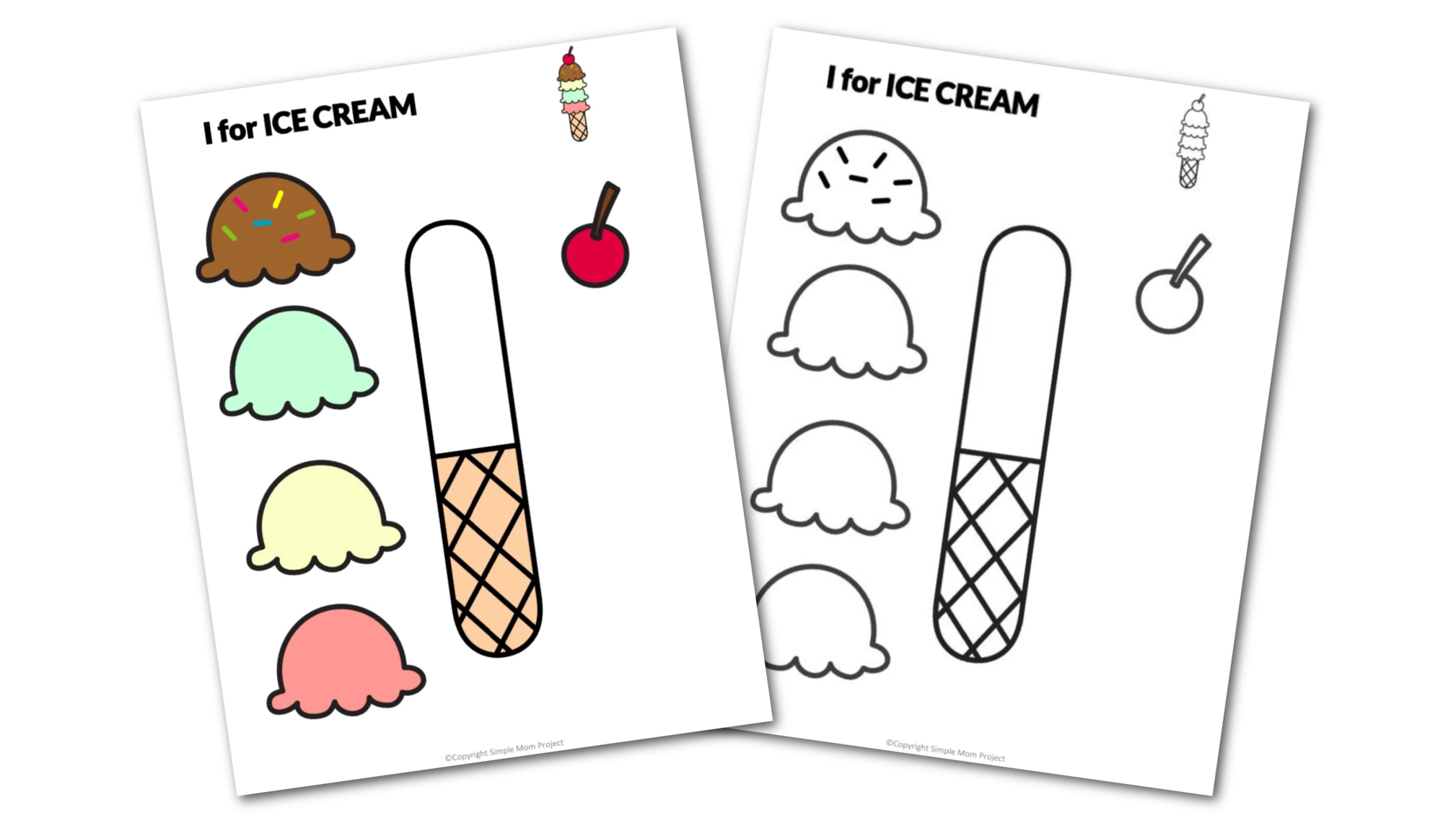 Why choose if you can print out the two amazing pdf forms of this free printable letter I is for ice cream craft template for your children.
We got the plain black and white letter I pattern template where your little one can fill in the delicious ice cream scoops with different colors.
We also have the colored letter I is for ice cream craft template if they want to directly cut and paste it together.
Don't forget to share your learning plans in the comments.
Need more alphabet letters fun? Check out our packed list of alphabet for simple craft fun with your little ones.  
When you have finished, be sure to share your creation on Simple Mom Project's Facebook Page and follow me on Pinterest!

Kaitlen D.
More Fun Alphabet Crafts