Learn an alphabet letter and make simple DIY crafts with your kids to kick off the new week!
Enjoy all the fun activities with the printable koala craft template as you learn the letter K.
We would never forget to make a craft template for koalas because they are one of the cutest and cuddliest animals.
Kids would certainly enjoy using their creativity and various materials from home to create their own DIY koala crafts.
They would gain a variety of skills while discovering koalas and the letter K.
Working with the printable koala craft template will help children improve their fine motor skills, hand-eye coordination, focus, and letter recognition.
Get the printable koala craft template as soon as possible if you're looking for a simple, no-prep craft for kids of all ages!
This should surely be on your list of activities for this week!

*By the way, this post may contain affiliate links which means I may receive a small commission at no additional cost to you if an item is purchase through that link. For more information, click here.*
Printable Koala Craft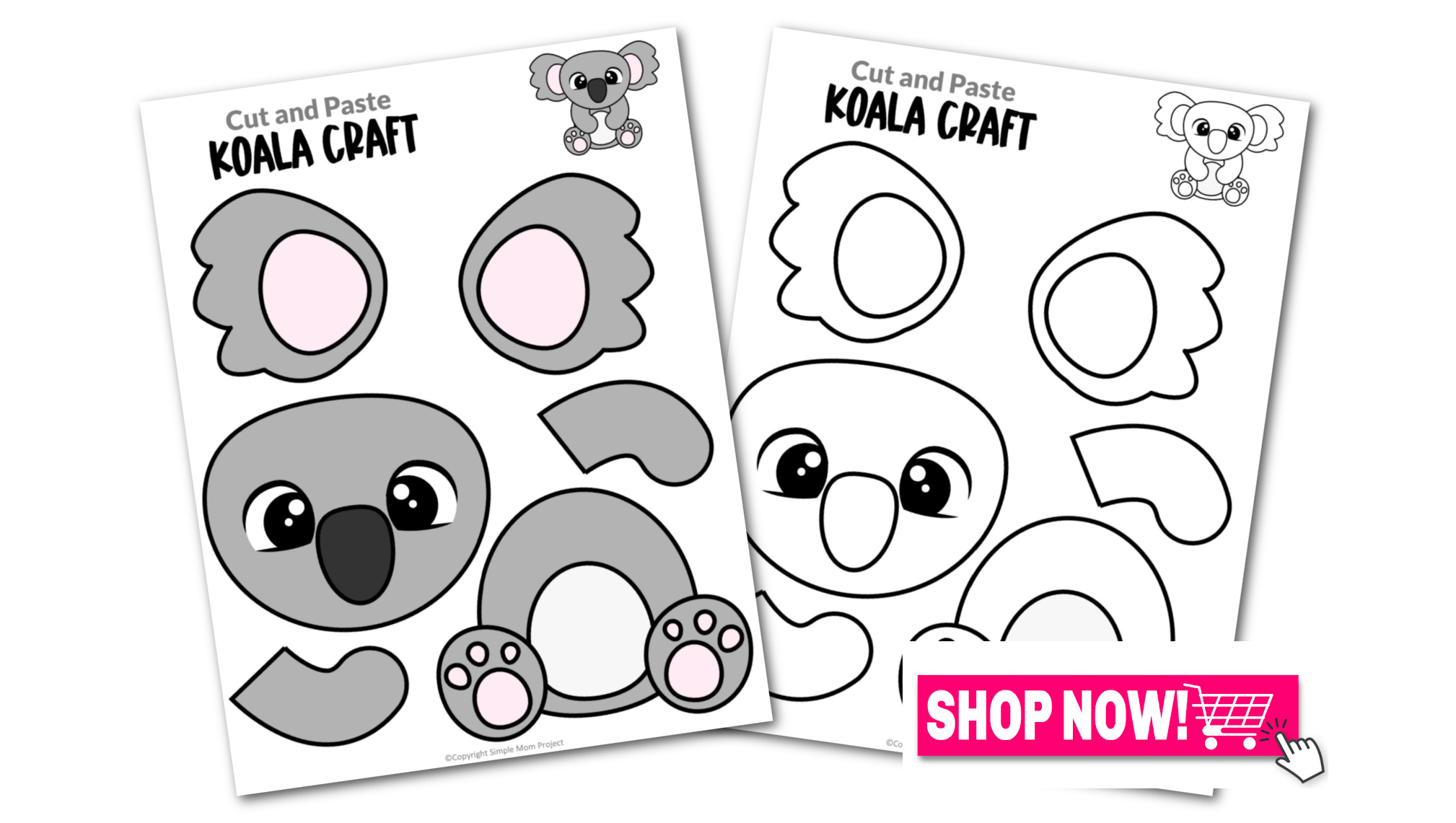 Koala Craft Supplies Needed
Need more crafty fun? Check out our Uppercase Letter K Template, Heart Raccoon Craft

, and

Sloth Craft
.
 T
hey are perfect for those days when staying indoors is the only thing your family can do!
Ideas for Easy Preschool Paper Koala Craft
The printable koala craft template won't leave you scrambling for ideas because we have some for you!
Along with making the koala craft template, we took care to collect ideas for how to make the most of it for your activities at home and at school.
Include all of these ideas in your lesson plans this week to make learning about koalas and the letter K exciting!
1. One of a Kind Koala Collection
Are you looking for kid-friendly materials that complement the printable koala craft template the best?
Look no further because we have a special collection of koalas for you and your children!
This collection includes cost-effective and simple-to-use educational learning resources.
We included materials that can be readily incorporated into daily routines, whether at home or in the classroom.
Children can use any of these items during circle time, reading time, or even during playtime.
We wouldn't leave out koala books for kids to read!
As a way to wrap up the day's activities, they can also play with koala toys!
Click on the links we've provided below to check out each item.
Have fun with this collection and the printable koala craft template!

2. Adorable Koala Facts
Share adorable facts about these cute koalas with the kids before you begin making the printable koala craft template.
Incorporate this idea into your science classes before moving on to your art and craft activity.
If kids are familiar with the animal they are making, they will appreciate the printable koala craft template more.
These adorable koala facts would surely inspire them to get started on their koala crafts right now!
Gather them in a circle and share the following facts about koalas with them!
Koalas are found in Australia's eucalyptus woodlands.
Did you know they're not actually bears?
They are marsupials like kangaroos and possums.
Eucalyptus leaves are the only food that koalas consume.
Eucalyptus leaves are also the reason why koalas don't drink much water.
Koalas, like several other animals, prefer to sleep during the day.
Koalas are excellent climbers despite being slow animals!
They can climb up tall trees because of their razor-sharp claws.
They have a pouch, like kangaroos, and call their young joeys.
Their babies are deaf and blind from birth.
So, they live by using their senses and innate instincts.
Koalas live in the wild for an average of 20 years.
You may also use the printable koala craft template as a visual aid to show to the class while you share all of these koala facts with them!
3. Newspaper Paper Plate Koala Craft
Koalas are very cuddly and lovely, aren't they?
It's a lot of joy to watch them climb trees, sleep, and do whatever they want.
Their cuteness led us to create another idea in which kids can create their own koala craft using recyclable materials.
After kids have completed their printable koala craft template, gather some paper plates and newspapers for this activity!
Start by cutting some newspaper pages into strips.
To create the koala's head, glue newspaper strips to a paper plate.
To make the koala's ears, cut two circles out of newspaper and glue them to the paper plate as well.
The koala's features can now be added using any writing or coloring tools like markers or crayons.
Feel free to use the printable koala craft template as a reference for adding extra koala features.
Decorate your classrooms and study areas at home with your finished paper plate newspaper koala crafts!
4. K for Koala
Use the printable koala craft template to learn about the letter K this week to get the most out of it!
Koalas are the perfect animal to represent the letter K because they are so adorable and cuddly.
Continue reading if you want to organize an animal alphabet themed lesson plan this week!
Learning a letter can be tricky for children, which is why we will combine koalas and the letter K for their alphabet lesson.
Print a copy of the printable koala craft template, complete it, and use it as a visual aid in your letter learning.
Attach the koala craft on a popsicle stick, toilet paper roll, or cardboard.
This way, children may hold the craft while learning about the letter of the day.
You can also teach preschool and kindergarten children the phonic sound of the letter K using the koala craft.
All of these ideas will make your weekly activities a lot of fun!
We can't wait to see how you and your kids implement these ideas into your daily routines.
As you complete all of these activities with your children, don't forget to snap lots of pictures!
Enjoy the time you spend this week making the printable koala craft template with your kids!

Koala Craft Instructions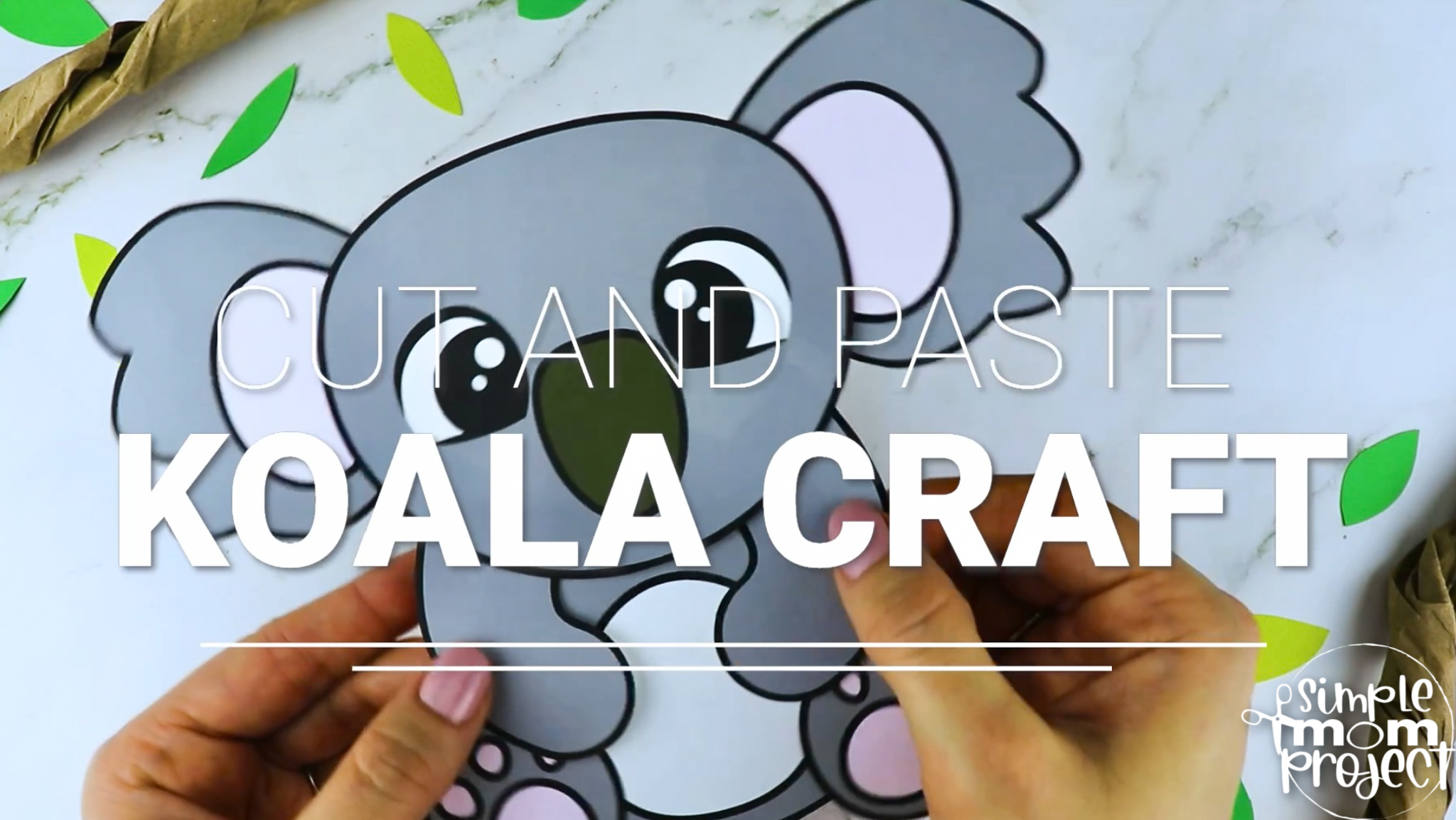 You don't need to worry about how to finish your koala crafts with your kids because we have a simple, step-by-step guide!
Help them cut the koalas into individual pieces so they can practice their fine motor skills.
Allow the children to select from the blank and colored koala craft templates from the two templates we provided.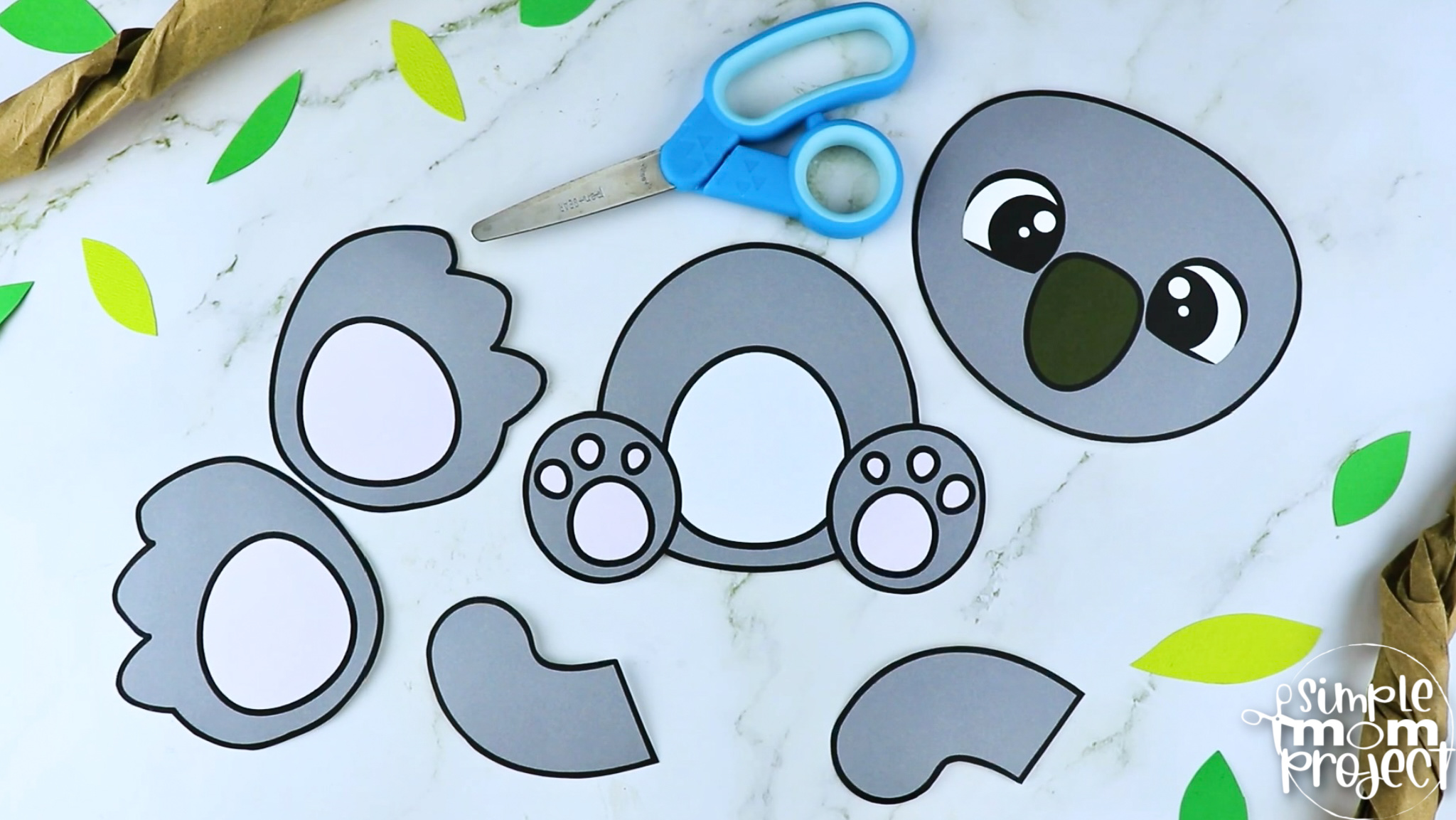 Begin your koala craft by placing the lovely koala's head on top of its body.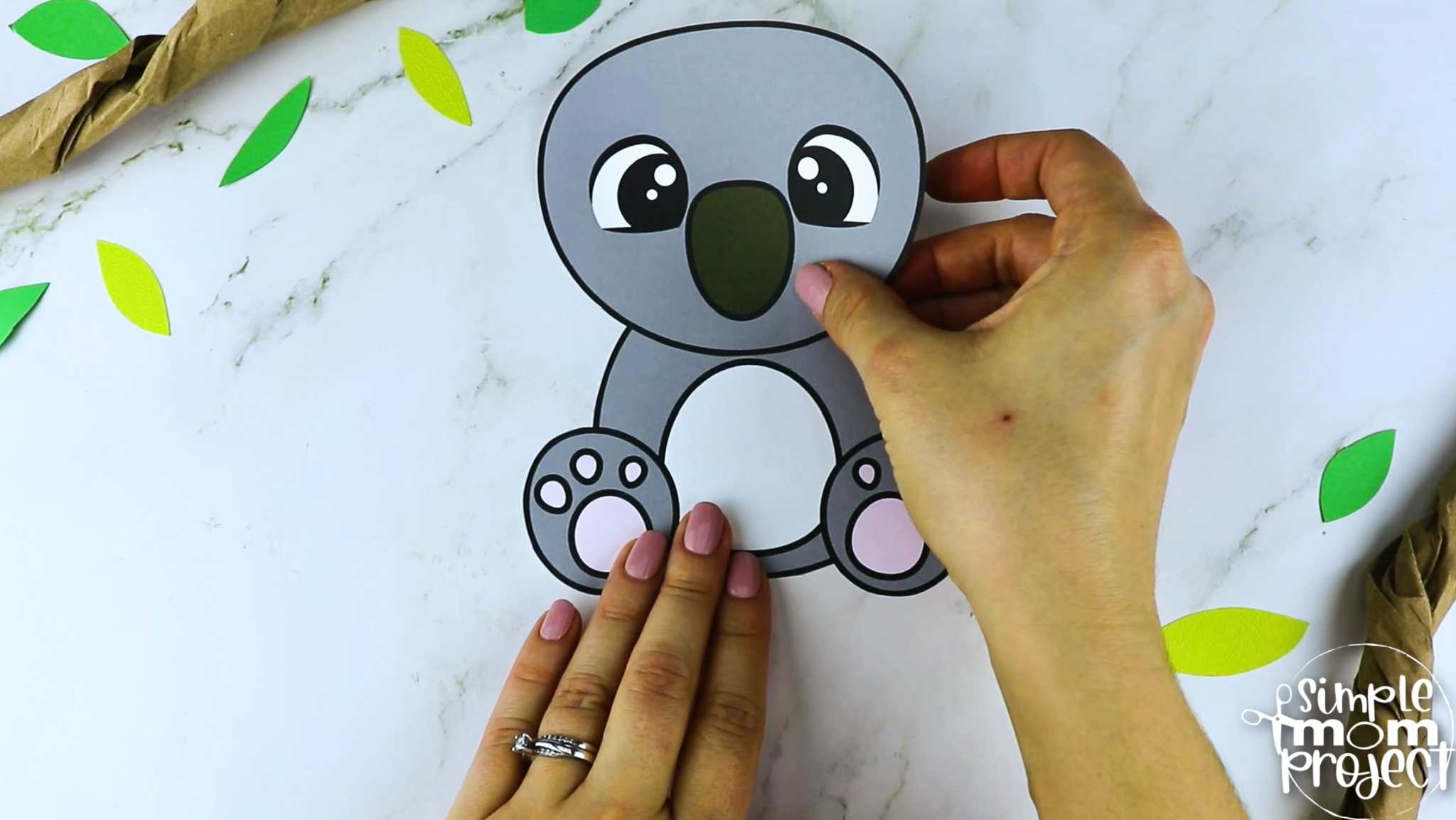 Attach its arms to both sides of its body, then put one ear on each side of its head.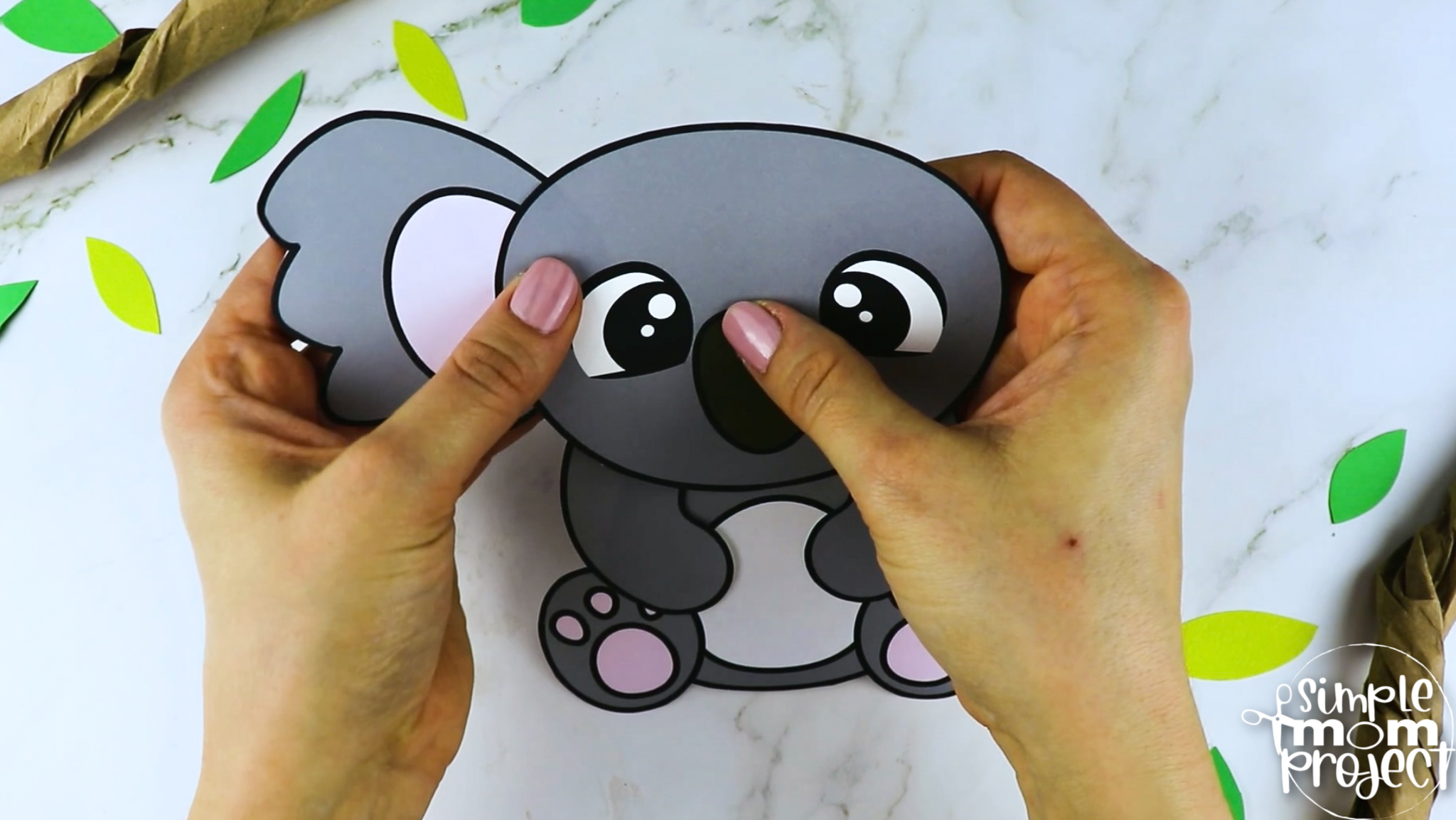 You did a fantastic job making this adorable and fuzzy koala craft!
More Options to Choose:
You can print the blank version and trace the cut outs on card stock paper for a sturdier koala craft,
Print the koala template in color for a simple and easy rainy day craft or,
Print the blank koala template and use it as a fun coloring sheet activity and then glue the pieces of the koala craft together.
Printable Koala Craft Template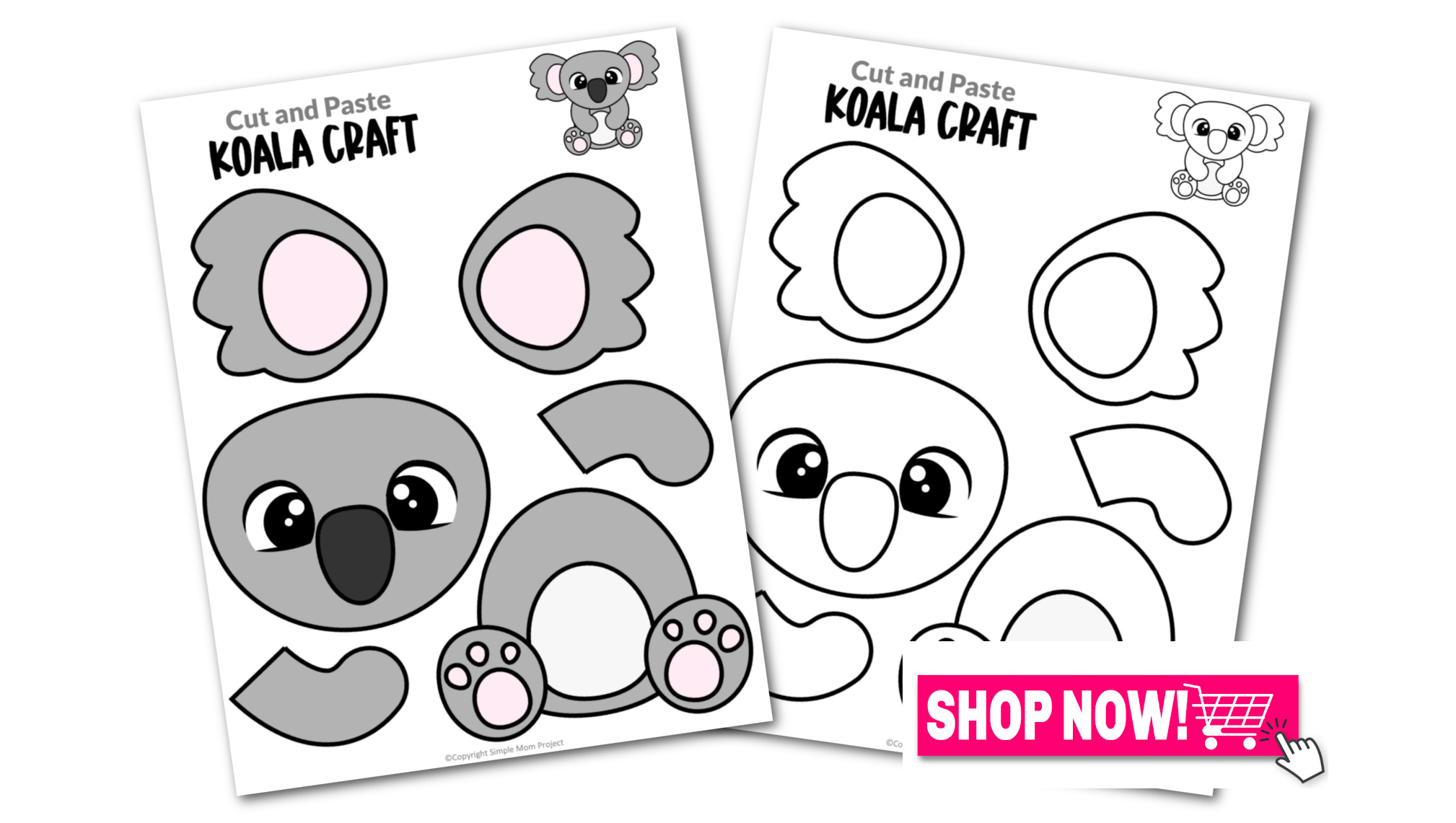 Who could resist crafting these adorable koala crafts?
Get your copy of the printable koala craft template right away!
Kids may learn about the letter K while they discover more about koalas.
The printable koala craft template is great for developing fine motor skills and creativity.
Cutting the koala pieces aids in the development of small hand muscles.
It takes excellent hand-eye coordination to put the koala parts together.
You might also let your children make crafts using various materials.
They can make use of newspaper, cardboard, felt paper, paper plates, and more.
Anything recyclable will do!
Make sure to include this printable koala craft template on your list of easy do-it-yourself preschool and kindergarten activities!
Need more animal craft templates? Check out our packed list of animal craft templates for simple craft fun with your little ones.  
When you have finished, be sure to share your creation on Simple Mom Project's Facebook Page and follow me on Pinterest!

Kaitlen D.
More Fun Printable Animal Craft Templates