Learn uppercase letters to prepare your children for preschool and kindergarten!
This printable uppercase letter K template makes learning the alphabet more interesting.
We use this template in a range of fun and engaging activities to help kids understand the capital letter K.
This is cost-free and simple to use however you choose to set it up.
It can be used for your kids' crafts, coloring pages, and other activities like tracing and writing.
We have more suggestions and resources for you and your kids that can already help you in organizing a week of uppercase letter learning.
Get ready as your children learn more letter K words, its phonic sound, and letter formation using this printable uppercase letter K template.
Print out as many copies as you need right away!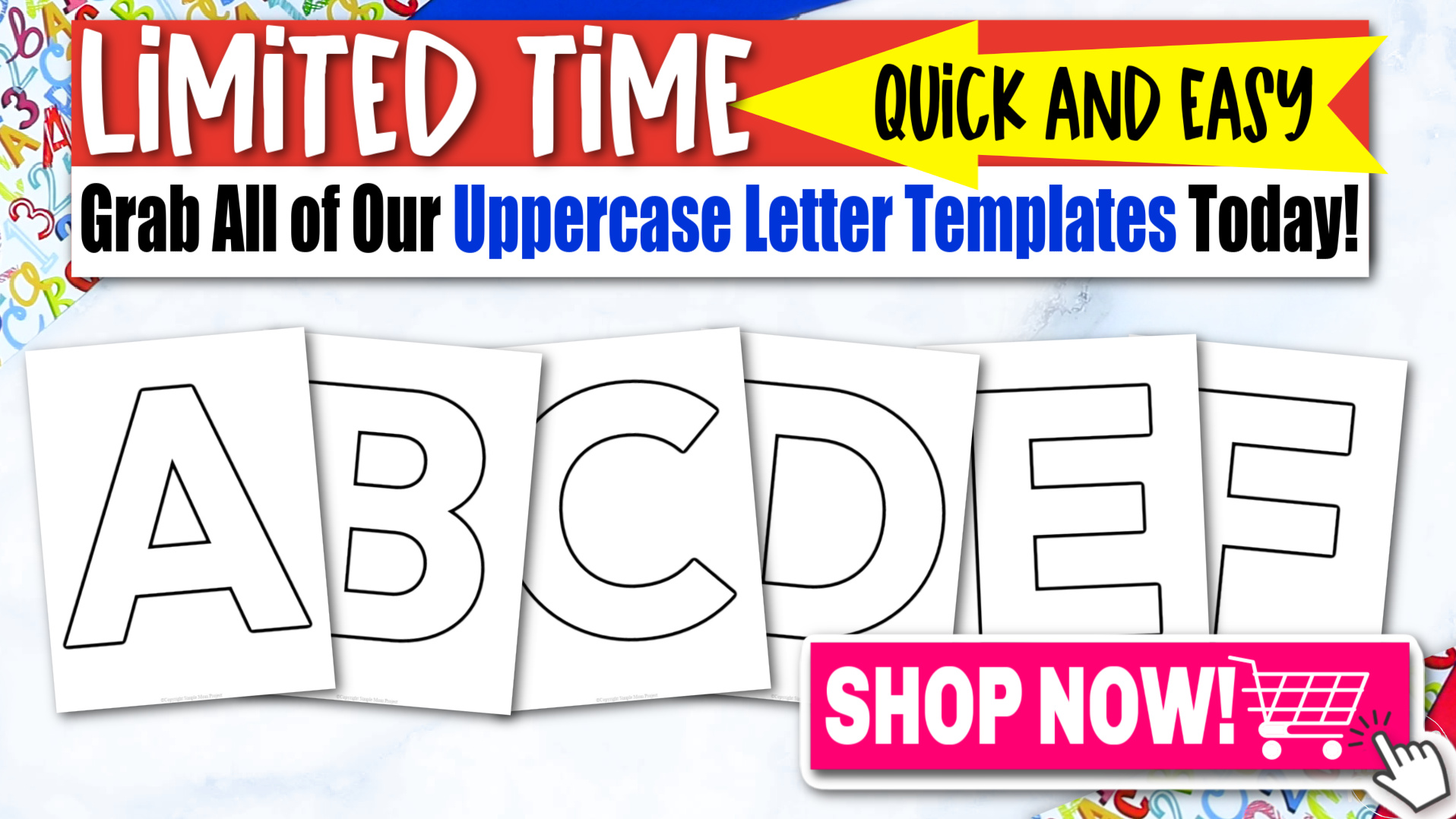 *By the way, this post may contain affiliate links which means I may receive a small commission at no additional cost to you if an item is purchase through that link. For more information, click here.*
Printable Uppercase Letter K Template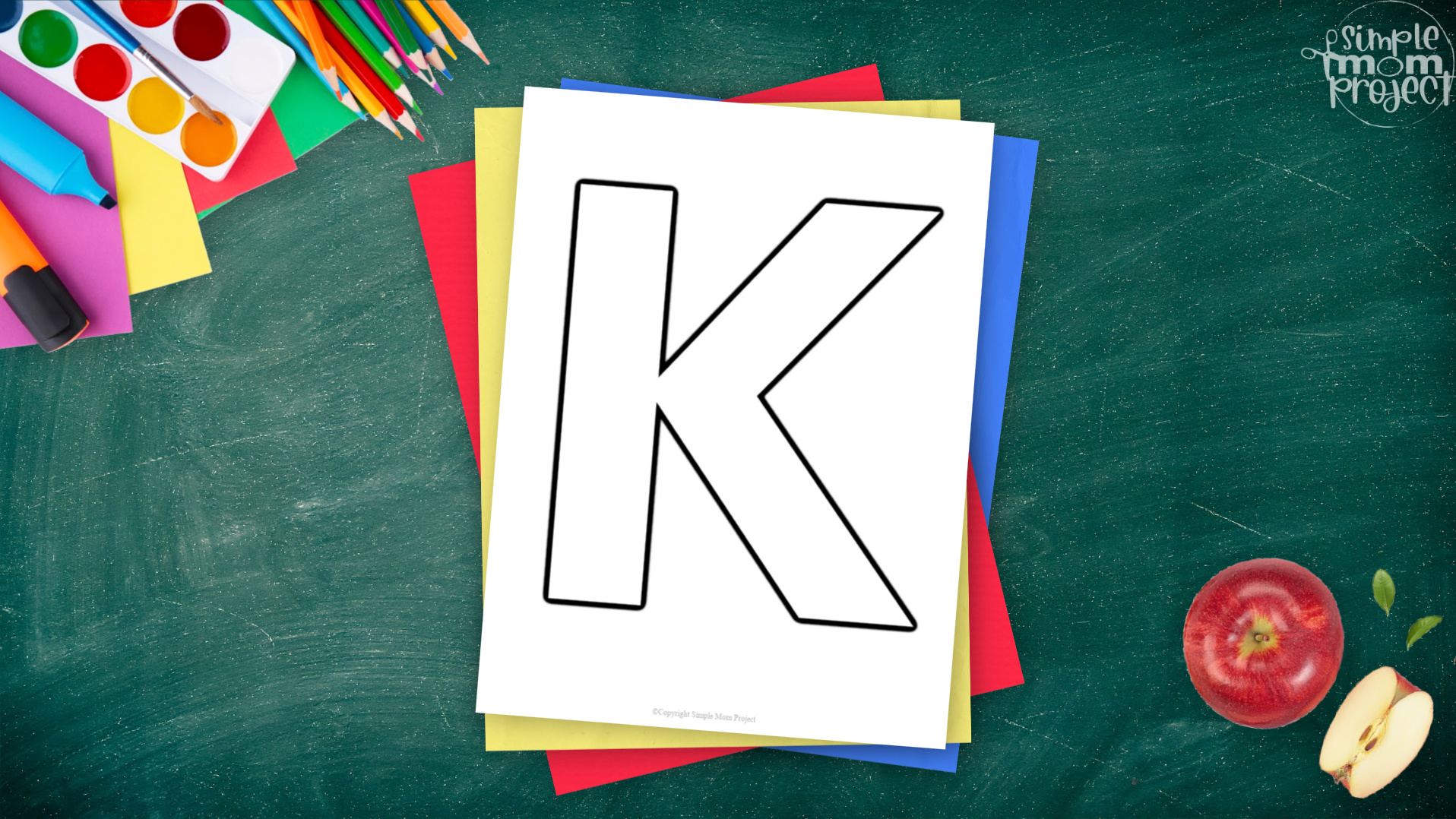 Printable Uppercase Letter K Template Materials Needed:
Printable Uppercase Letter K Template (FOUND AT THE BOTTOM)
Make your child's finished letter coloring page a forever memory by laminating it! We use this laminator and cannot express how much we love it! It is not only inexpensive, it is SO easy to use!
Your kids will love seeing how much you adore their art work when you laminate and display it for years to come!
Looking for more amazing uppercase alphabet fun ideas? Check out our Uppercase Letter J, S and W Templates.
Ideas for Uppercase Letter K Template
Along with making this printable uppercase letter K template for your children, we also gathered all of these ideas for you to explore.
These are some of the most effective ways we have for including this alphabet letter in your daily activities.
You won't have to worry because all of these are simple to implement but certainly add to the fun of learning uppercase letters!
1. One of a K Collection
Do you want to know how to make your school or home activities even more exciting?
As a mother of two, my children like collecting items that are related to our weekly lessons.
That is why I usually make a point of compiling a list of learning materials relevant to our topic.
I'd like to share this one of a K collection that I compiled while working on the printable uppercase letter K template with my kids.
My kids really enjoyed reading the book in this collection on a kangaroo's story.
We played a really exciting and fun alphabet game using fridge magnet letters after working on the printable uppercase letter K template.
We finished the day's activities by relaxing on the couch together and cuddling a kangaroo soft toy.
Please feel free to browse the list and click on the links I put together below.
These learning materials will definitely create the ideal environment in your next letter K lesson plans!
2. Alphabet K Vocabulary
The letter K is the beginning of so many interesting words.
They include things like kangaroo, key, kite, king, kettle, and so on.
Did you know that you could incorporate vocabulary lessons using this printable uppercase letter K template?
You can, of course!
Use this letter stencil as a flashcard, visual aid, or letter board once you have compiled a list of all the words your children know that begin with the letter K.
You may also challenge children to collect all of the items around them that begin with the letter K and try to name them all at once.
A nice place to start when introducing the phonic sound of /K/ is by having them recognize and name the K objects.
Allow them to repeat the words by emphasizing the initial letter of each word.
This concept would certainly be very helpful in expanding a child's vocabulary and introducing them to early reading.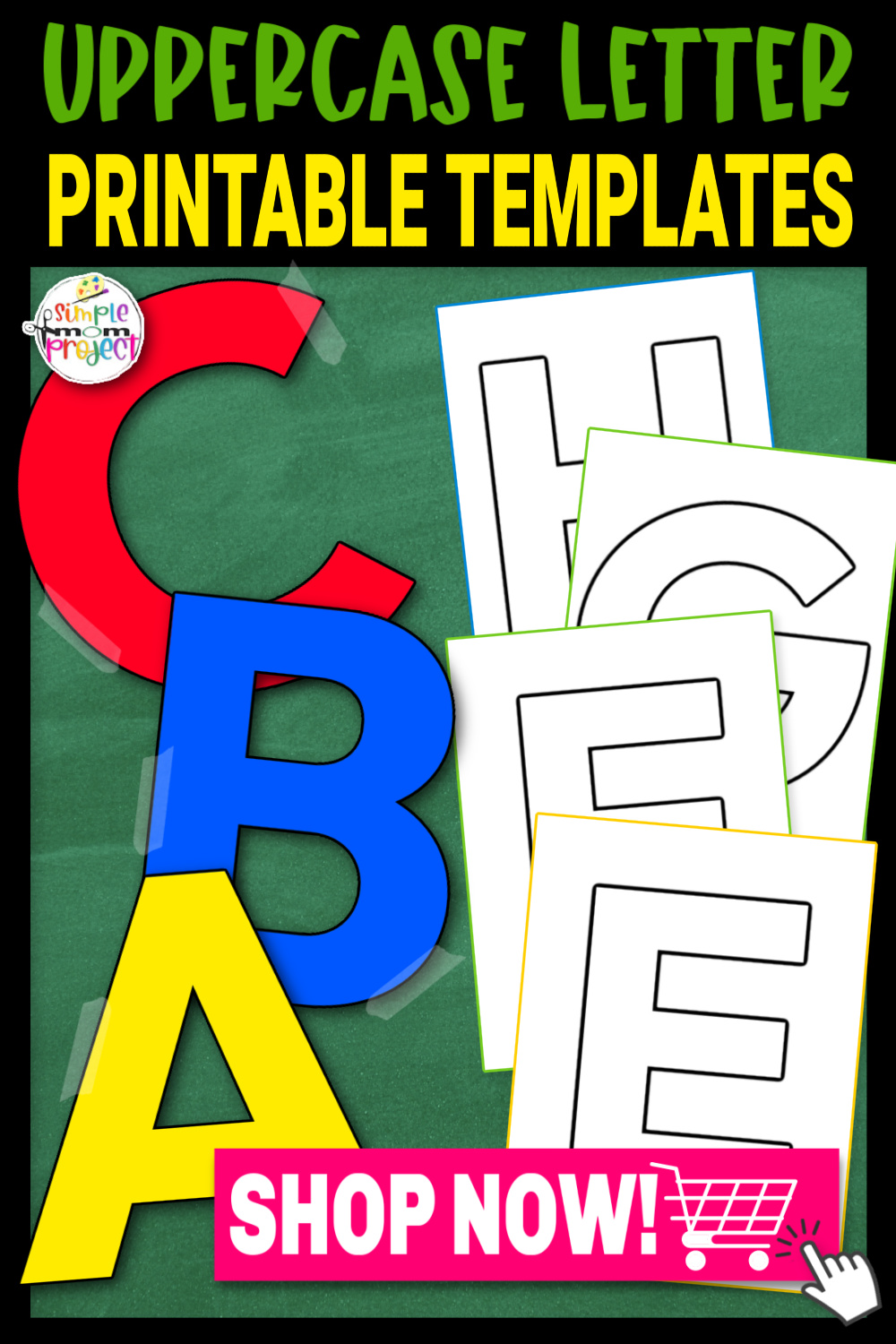 3. K Crafts
When children are comfortable with their letter K vocabulary, move on to creating crafts featuring those objects.
Let them decide which word they will make as a craft.
It could be a kangaroo craft, a kite craft, or a king craft.
They may easily change and customize this printable uppercase letter K template to their own.
Print copies for each of them and give them a variety of decorative items to choose from.
On the letter outline, kids are allowed to color, draw, paint, or cut out and glue pieces.
This printable uppercase letter K template was created specifically for children to personalize in their own unique ways.
They may choose to cut the letter outline, so help them through the process of cutting out the stencil from the pattern.
Enjoy using your imagination this week as you study the uppercase letter K!
4. Preschool and Kindergarten Worksheets
This printable uppercase letter K template can be used as a preschool or kindergarten worksheet in addition to arts and crafts activities.
It could be used for worksheets on reading or for tracing or writing exercises.
We created this letter stencil because we want parents and teachers to find worksheet templates quickly and easily.
It's free and accessible from anywhere, so you can make the most of it as worksheets.
Use it as a tracing worksheet by drawing dotted or broken lines on the letter stencil, which the children should then follow and trace.
You may also use it to have children write all the words they are familiar with beginning with the letter K.
It can also be used for pasting activities in which you give children pictures of things that begin with the letter K, and they then paste the picture on the letter.
This week, use this uppercase letter K template to upgrade your preschool and kindergarten worksheets!
We hope it was fun for you to take notes on all of these ideas.
How did these ideas fit into your week's planning?
We're excited to see you and your kids put all of these ideas into action soon!
Kids will love all the activities they can complete with the printable uppercase letter K template.
We have more uppercase letters on the way, so we hope to see you again soon!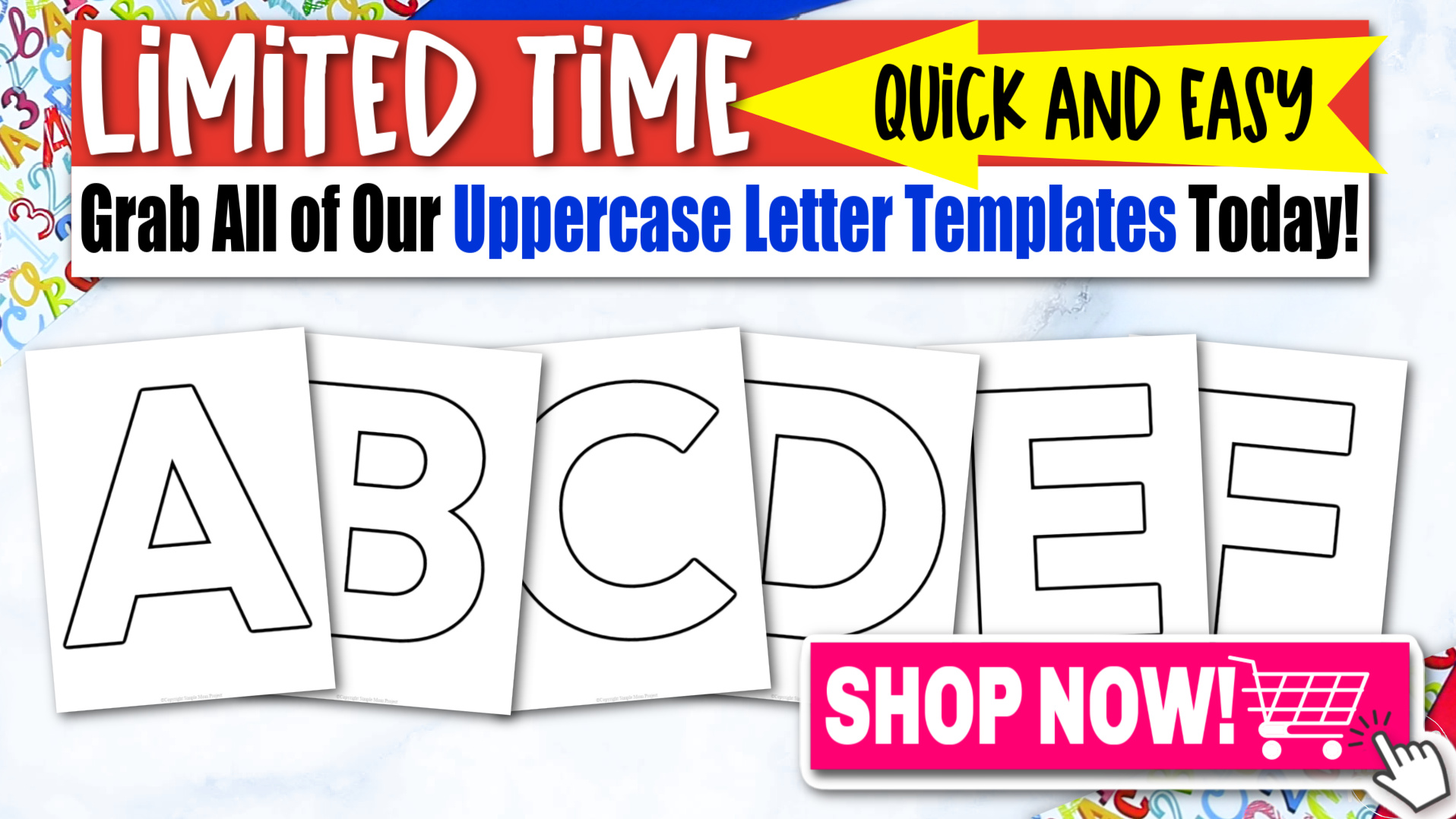 Printable Uppercase Letter K Template:
You don't want to miss out on any of the fun and exciting activities you can do using this printable uppercase letter K template.
Aside from being free to print, it is also incredibly simple and easy to use however you and your children like.
We created it as a simple, black-and-white font that is perfect for use on coloring pages, worksheets, and other teaching materials.
While working with the printable uppercase letter K template, you could also study more words that start with the letter K.
You can use this template as a flashcard or a letter cutout to introduce the phonic sound /K/.
The letter K may be learned in a variety of ways, and using this template in uppercase is a fun method to do it.
Today, give it to a friend whose name begins with the letter K!
Remember to print your own copies as well!
Don't forget to leave a message in the comment section.
When you have finished, be sure to share your creation on Simple Mom Project's Facebook Page and follow me on Pinterest!

Kaitlen D.
More Fun Preschool Printable Uppercase Templates