Thinking of a few summer activity ideas or simple cut and paste craft ideas to add on your kid's fantasy collections?
We love to share with you this free printable princess castle craft template that will keep your children entertained.
This free printable princess castle craft temple is super easy to do even preschoolers and kindergartners can manage it with your minimal assistance.
It also comes with a step-by-step tutorial video and instructions to guide your little ones while doing it.
Ready to start crafting with your kids? Hurry and print this adorable princess castle craft template now!


Need more crafty fun? Check out our Dragon Craft, Queen Craft and King Craft.
 T
hey are perfect for those days when staying indoors is the only thing your family can do!
*By the way, this post may contain affiliate links which means I may receive a small commission at no additional cost to you if an item is purchase through that link. For more information, click here.*
Free Printable Cut and Paste Princess Castle Craft

Ideas for Easy Preschool Paper Princess Castle Craft
We are delightful to share with all of you these brilliant ideas on how to include this easy, free printable princess castle craft template in your everyday life with your kids.
1. Bedtime Stories
Children love hearing fantasy stories before they go to bed.
They are often fascinated how the prince, along with his knights, save the princess from the villains.
If your little one is a fan of Disney's princesses and queens like Elsa from Frozen or Rapunzel, then, they will surely love these fiction books that we recommend.
2. DIY Princess Castle Arts and Crafts
Making simple DIY cardboard princess castle craft is a great way for preschoolers and kindergartners to practice their scissor skills and improve their creativity.
We don't want you to run to the store just to get all the crafting materials.
You can use whatever recycled materials you have inside your house like toilet roll tubes, shoe box, empty cereal box and many more!
Trace as many of this free printable princess castle craft templates onto cardboard or construction papers and glue it all together to form a big castle.
Help your little ones in cutting the difficult pieces and gluing together.
You can use the toilet roll tube as the tower or the cereal box as the gatehouse.
Let your children paint this masterpiece with all the colors they desire.


3. Princess Castle Theme Party
This preschool printable princess castle craft template can be part of your upcoming events!
Who doesn't love having a fantasy theme party?
I'm sure your kids especially your daughter will be excited displaying this princess castle craft templates!
Let your kids decide what bright colors they will pick if they chose to make the plain princess castle craft template.
This will help them express themselves in designing their works.
The brighter the colors, the livelier the party!
4. Family Day Trip to the Beach
Making this easy free printable princess castle craft template will give you an exciting idea like going to the beach!
Young children and even adults love building sand castles on the beach.
Once your little one is done creating their very own simple printable princess castle craft template, plan a quick vacation on the weekend.
You will notice how this will brighten your kid's day!
As you can see, there are a lot of amazing ideas on how to use this free printable princess castle craft template every day.
We are confident that this will create such a great bond with your kids.


Princess Castle Craft Supplies Needed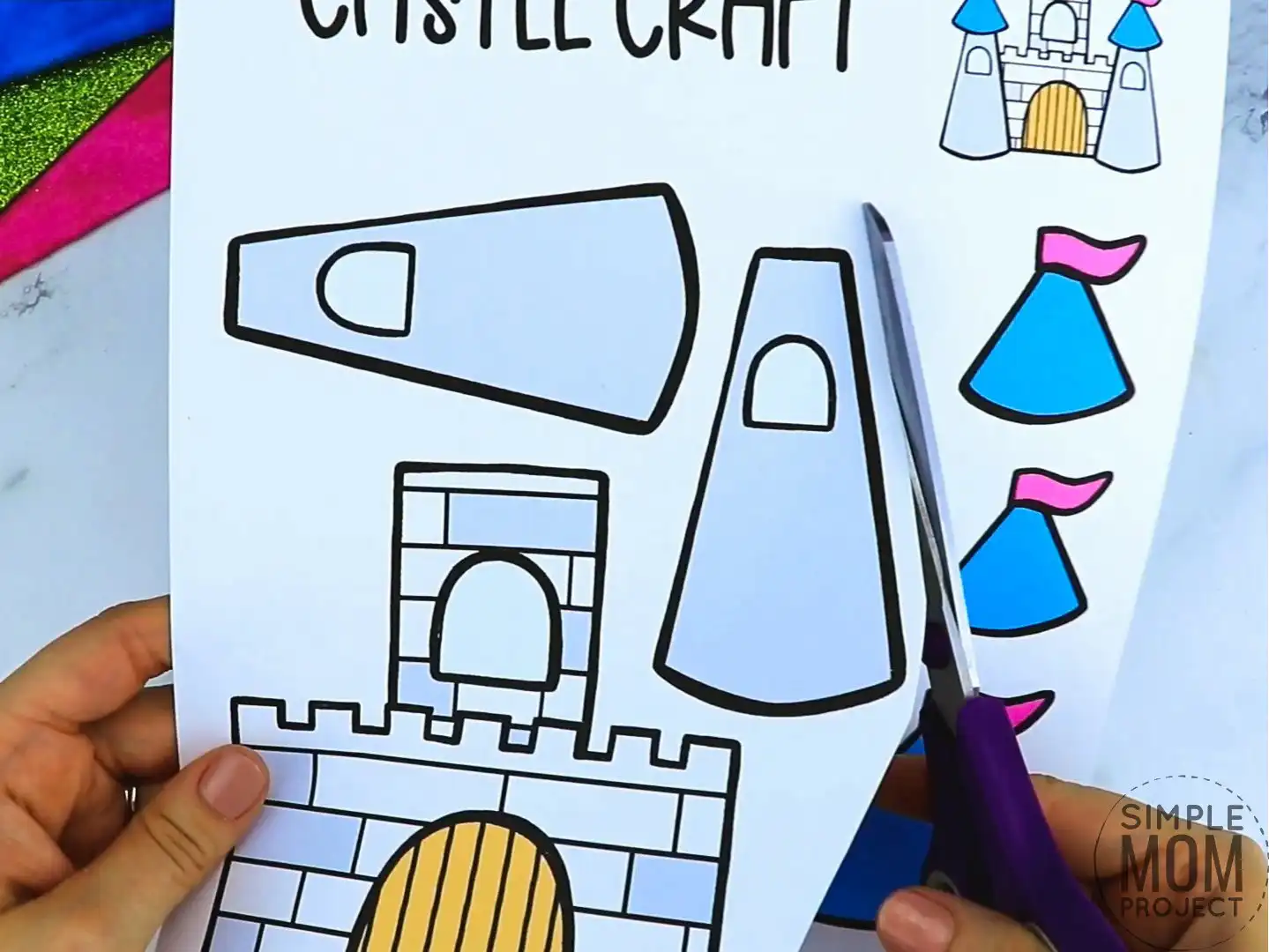 Printable Princess Castle Template (FOUND AT THE BOTTOM)
Keep scrolling to get your very own princess castle craft today and start with your little ones and their royal character craft buddies today!
Princess Castle Craft Instructions
If your little one has chosen to make the plain princess castle template, just let them color it with as many colors as they desire first.
Then start cutting the printable princess castle template into individual sections.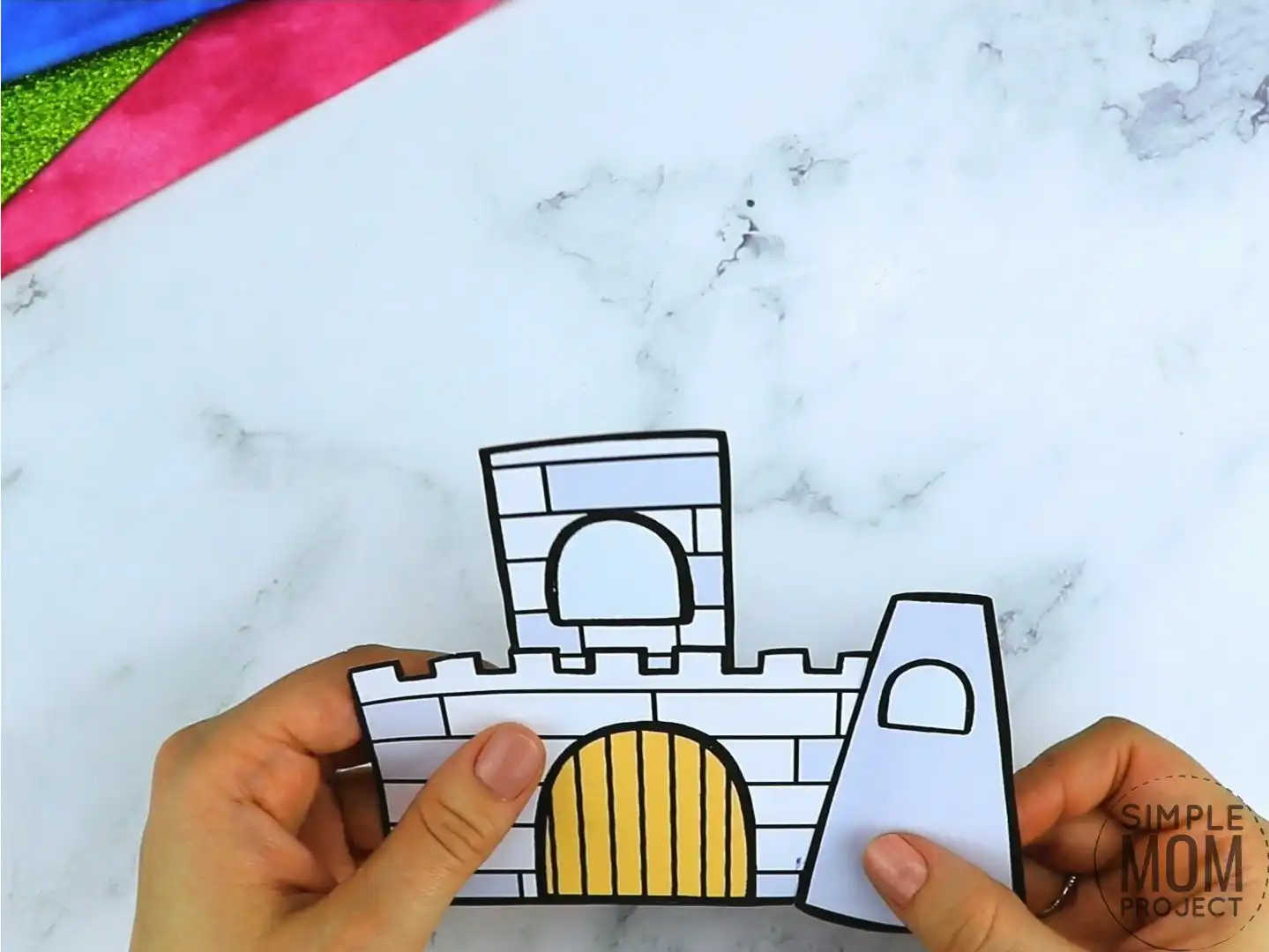 If you think your preschooler is ready to hold a pair of scissors, let them cut out the template pieces.
You can still help them on difficult pieces like the edges.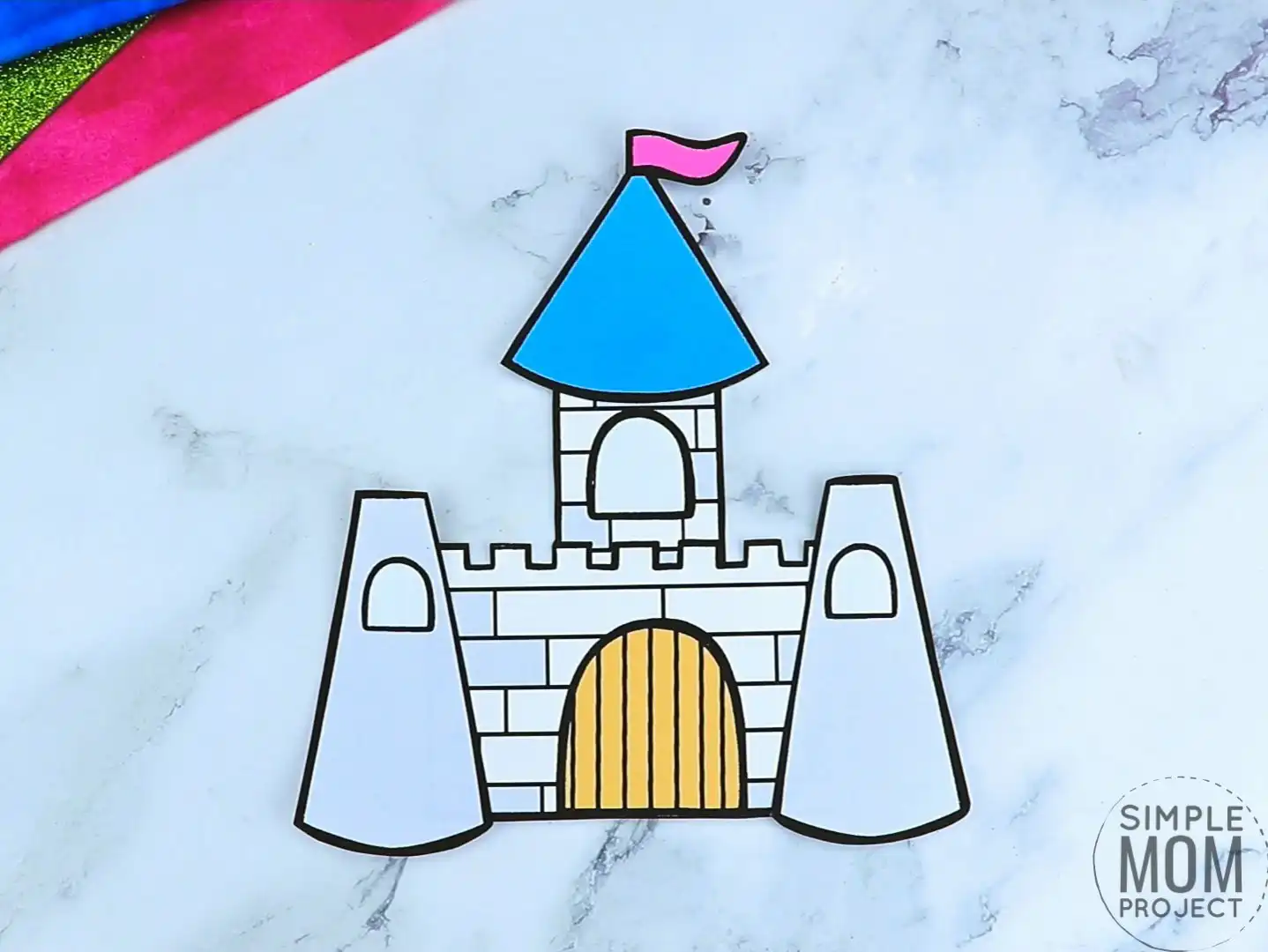 Glue every piece together, like adding the conical roofs on top of the towers.
Then, glue the two towers on each side of the keep.
Leave it for a few minutes to dry completely.
Your medieval princess castle craft is now ready to be part of your crafty collections!
More Options to Choose:
You can print the blank version and trace the cut outs on card stock paper for a sturdier princess castle craft,
Print the princess castle template in color for a simple and easy rainy day craft or,
Print the blank princess castle template and use it as a fun coloring sheet activity and then glue the pieces of the princess castle craft together.
Free Printable Princess Castle Craft Template
So, what makes this free printable princess castle craft template unique aside from the easy instructions?
That's right! Your kids can pick whether they like the black and white princess castle craft template or the colored template.
Don't forget to share your learning plans in the comments.
Need more storybook character fun? Check out our packed list of storybook characters for simple craft fun with your little ones.  
When you have finished, be sure to share your creation on Simple Mom Project's Facebook Page and follow me on Pinterest!

Kaitlen D.
More Storybook Character Crafts