You'll love this cut and paste bird crafts hawk printable! Enjoy hours of fun with my easy preschool paper Pinterest craft idea today.
This is an excellent way to help your kids learn more about the world around them.
From my eagle craft to my barn owl craft, and every other birds of prey templates featured here, you'll find something fun to do and educate your toddlers with today.
While I do have a variety of bird crafts such as the dove and flying eagle template, I want to focus on this simple preschool paper hawk craft today.
The hawk is a bird that most of your kids may not realize lives nearly everywhere in the world.
This preschool paper printable can help you educate your kids about the life cycle and environment a hawk and other birds of prey need to survive.
*By the way, this post may contain affiliate links which means I may receive a small commission at no additional cost to you if an item is purchase through that link. For more information, click here.*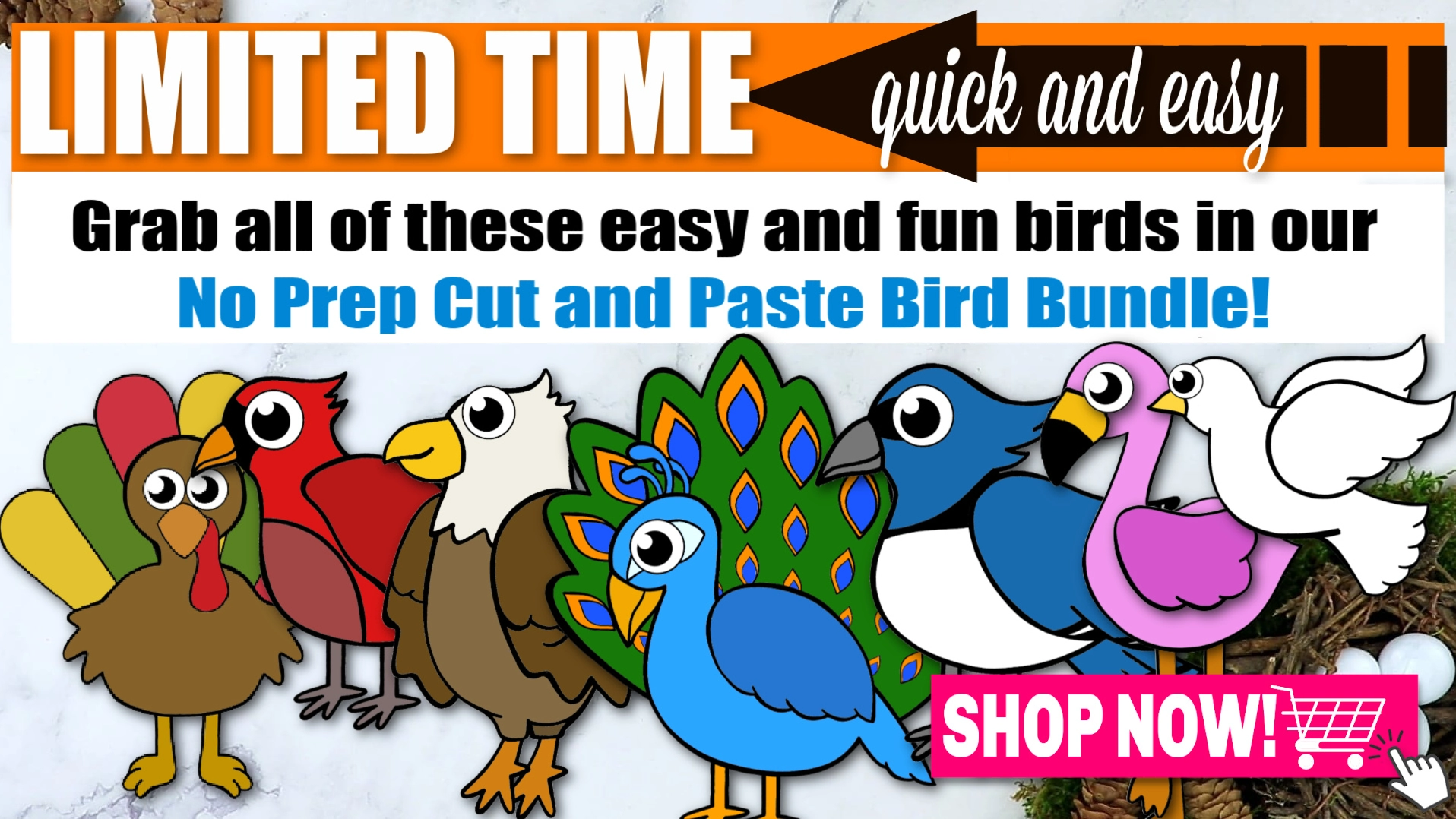 Free Printable Cut and Paste Hawk Craft
Ideas for Simple Preschool Paper Hawk Craft
Below are some fun ways you can incorporate this simple preschool paper hawk craft into your daily life with toddlers.
1. Construction Paper Bird
Gather up your construction paper and create this easy Pinterest bird craft using colored paper.
Your kids will love cutting and pasting together their colorful pieces of construction paper until it resembles my easy hawk craft design.
You can then hang these hawk craft printables in a family room or a kid's bedroom to be admired all year round.
2. Cute Preschool Feather Craft
Preschoolers love creating things and using their imagination.
Gather some craft feathers at your local craft store and let your kids add some real feathers to their bird's nest, Parrot, and other flying birds designs.
This will encourage your kids to spend more time using their imagination and fine motor skills, plus it might just help strengthen the sibling's bond.
3. Nest Craft Ideas
Nest craft ideas are a fun way to bring natural décor into your home.
Make this paper bird art as per my step by step instructions and then use other craft supplies to create a bird's nest paper plate flapping bird home.
You can use sticks from the outdoors, pretend feathers, and strips of paper for your simple construction paper bird nest.
4. Birds of Prey Education
Lastly, this simple preschool paper hawk craft is a good resource for your birds of prey education.
Whether you're a homeschool parent or enjoy activities that help your kids learn, this paper printable is a simple and fun way to encourage your toddler to have a desire to learn more about wild birds.
Include this paper hawk craft as part of your bird's life cycle and birds of prey education unit at home.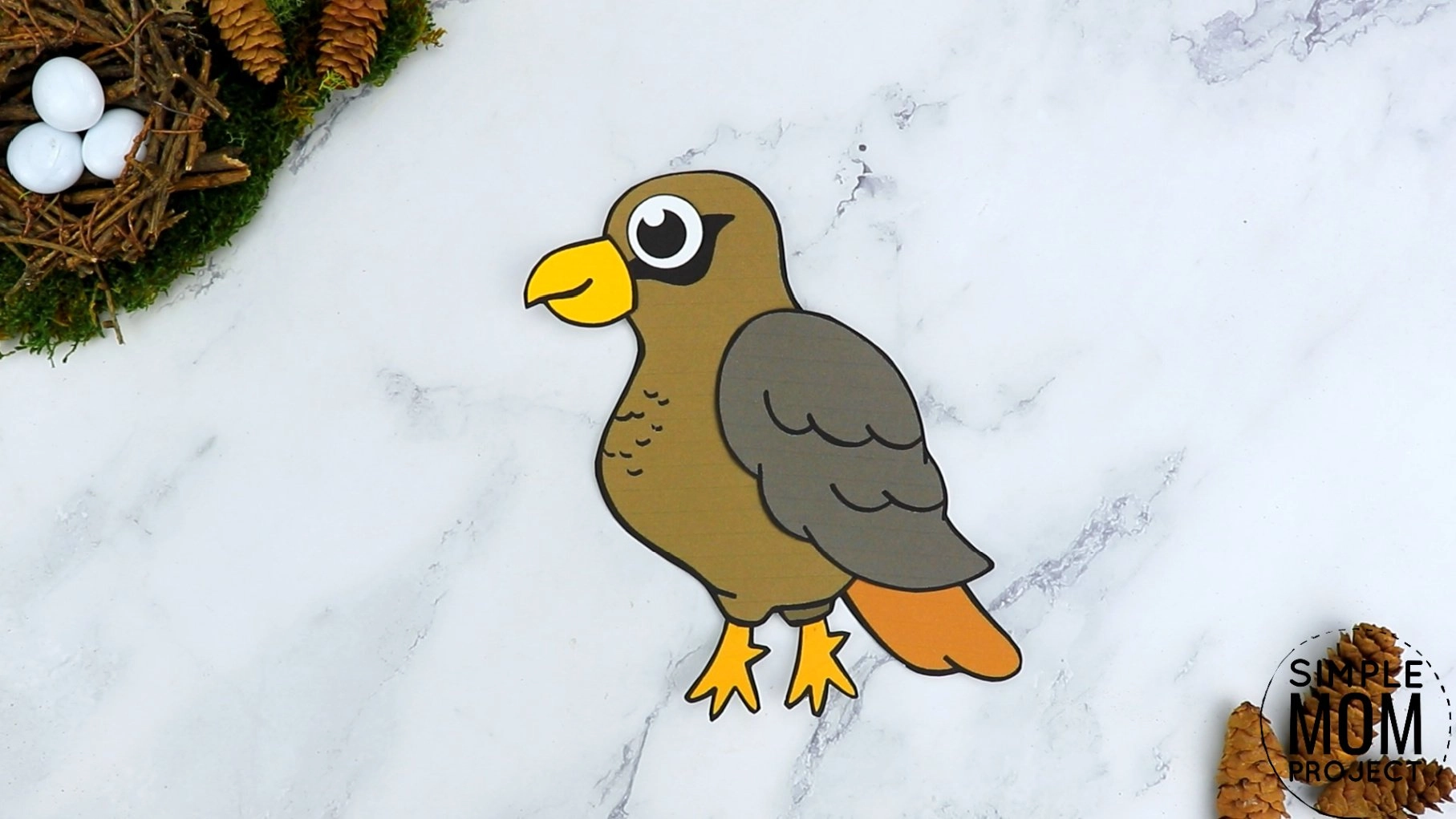 Hawk Craft Supplies Needed:
Printable Hawk Template (found at the bottom of the page)
These are just a few of the creative ways I enjoy using my simple preschool DIY hawk craft with kids.
You can use my ideas to create a fun-filled day of crafting with your family.
How to Make a Paper Hawk Craft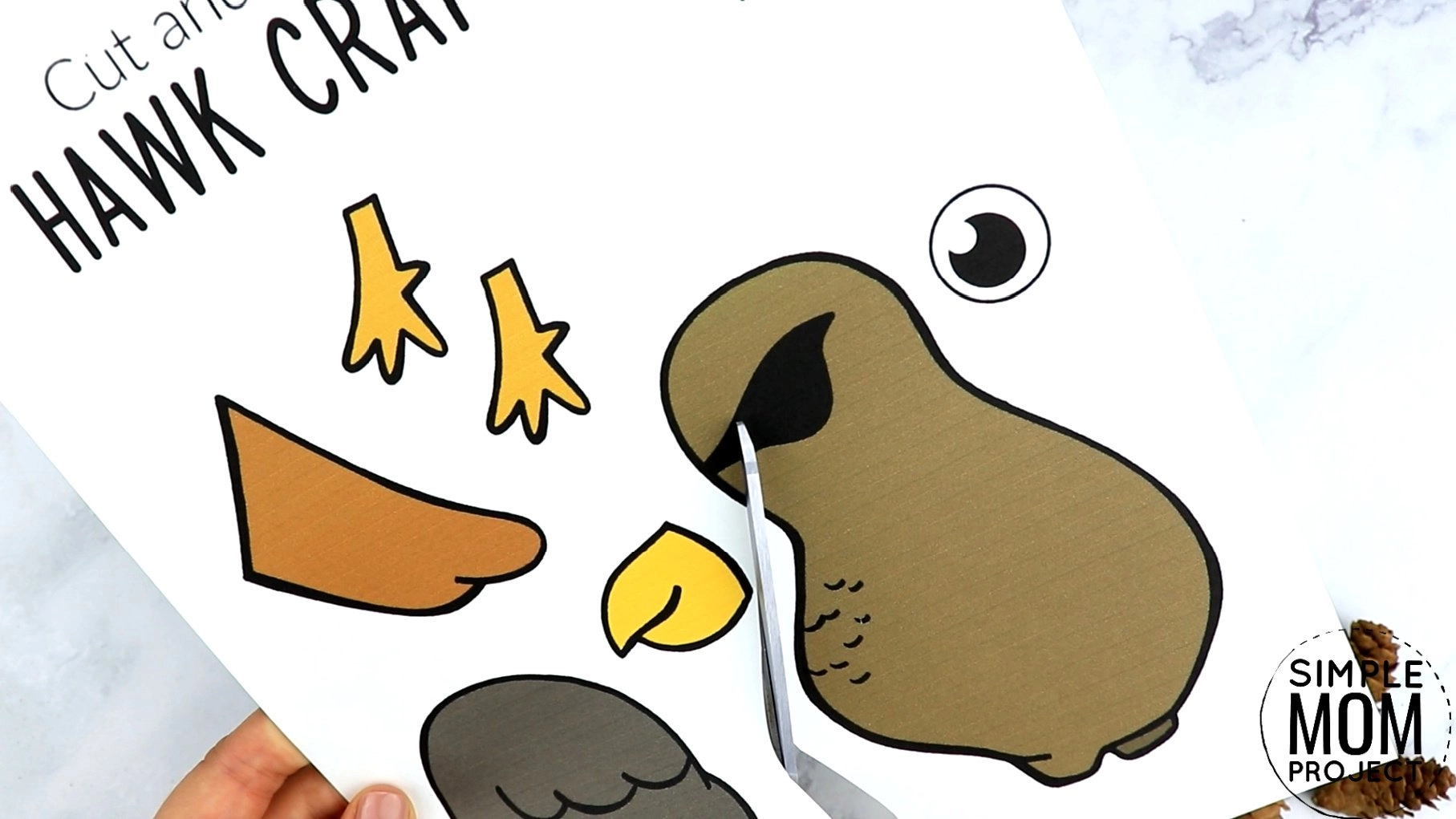 After you've printed your hawk template, go ahead and cut out the body parts.
Another fun way to enjoy this bird craft friend is to print the hawk template on white paper and color him first.
Then cut and glue him together.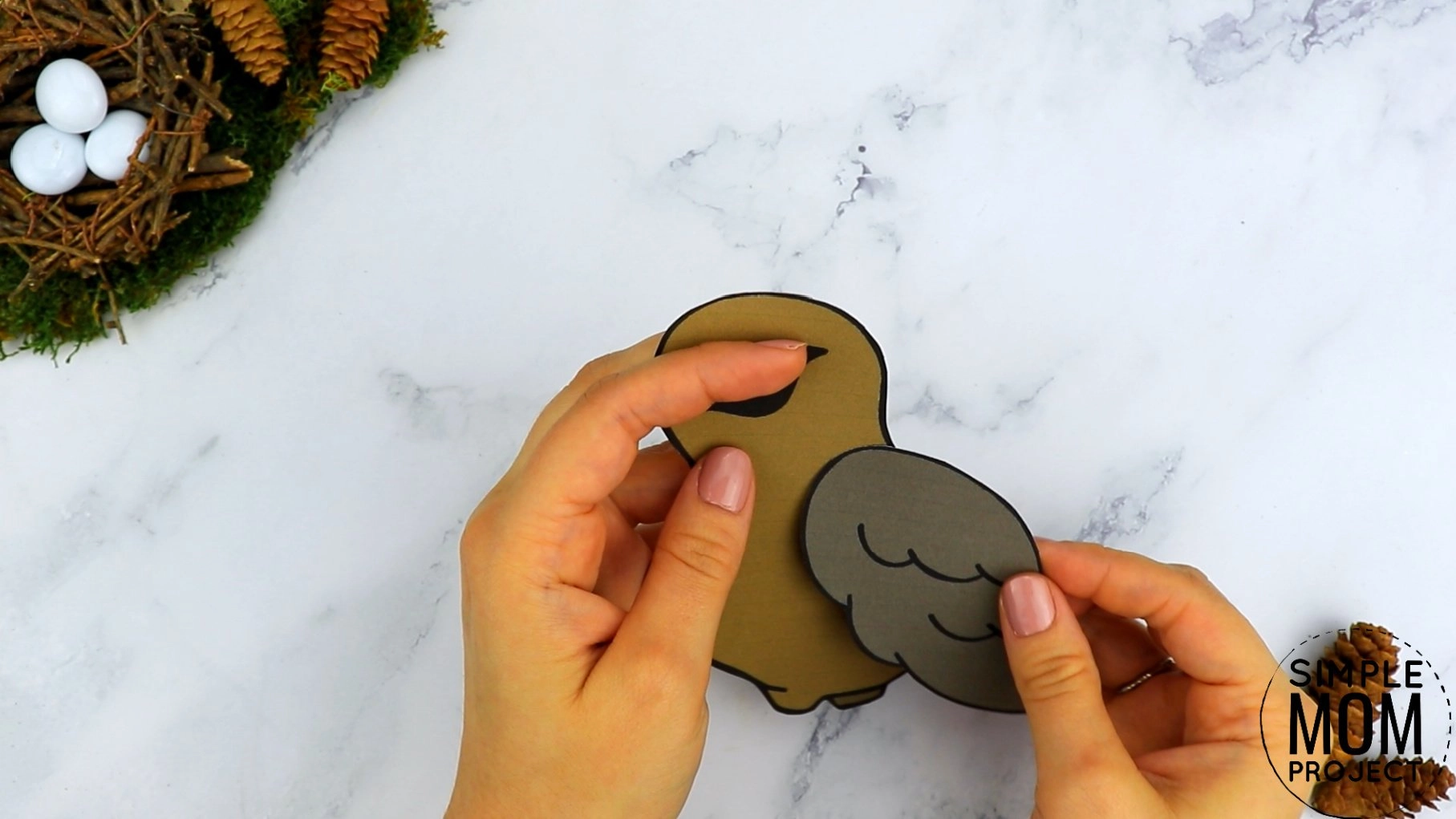 Next, glue on his wing.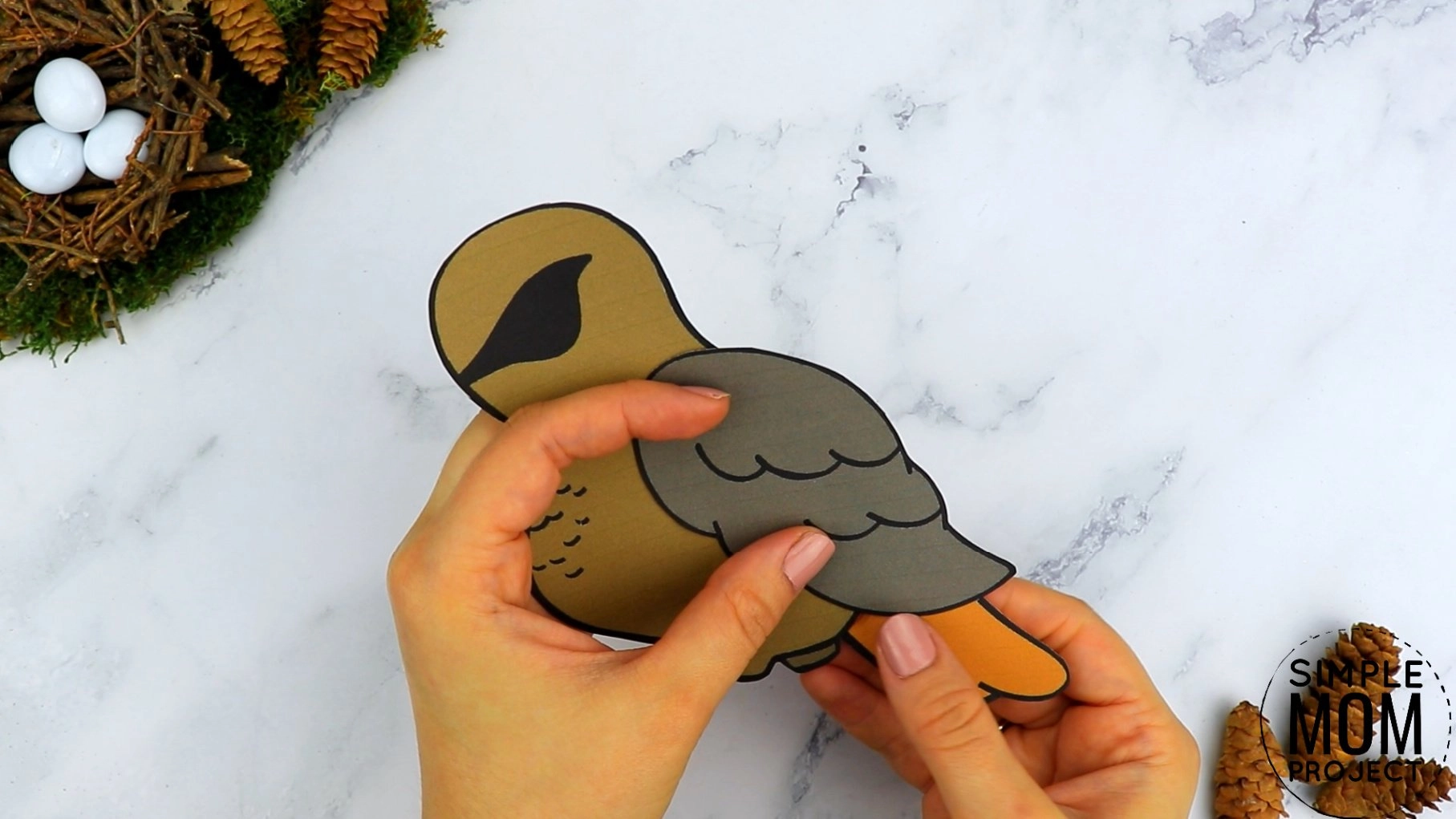 Then his tail feather.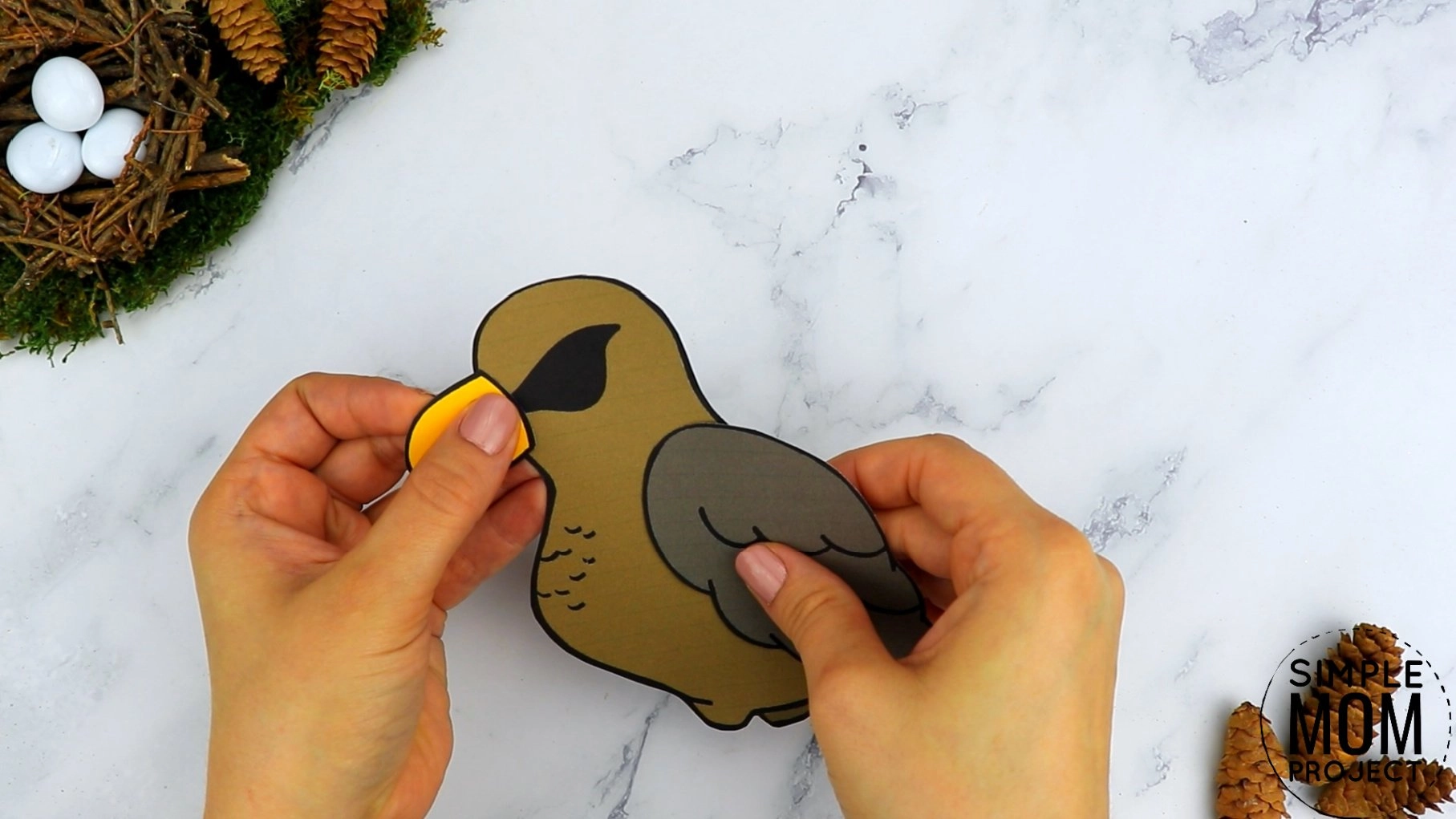 Next will be his beak.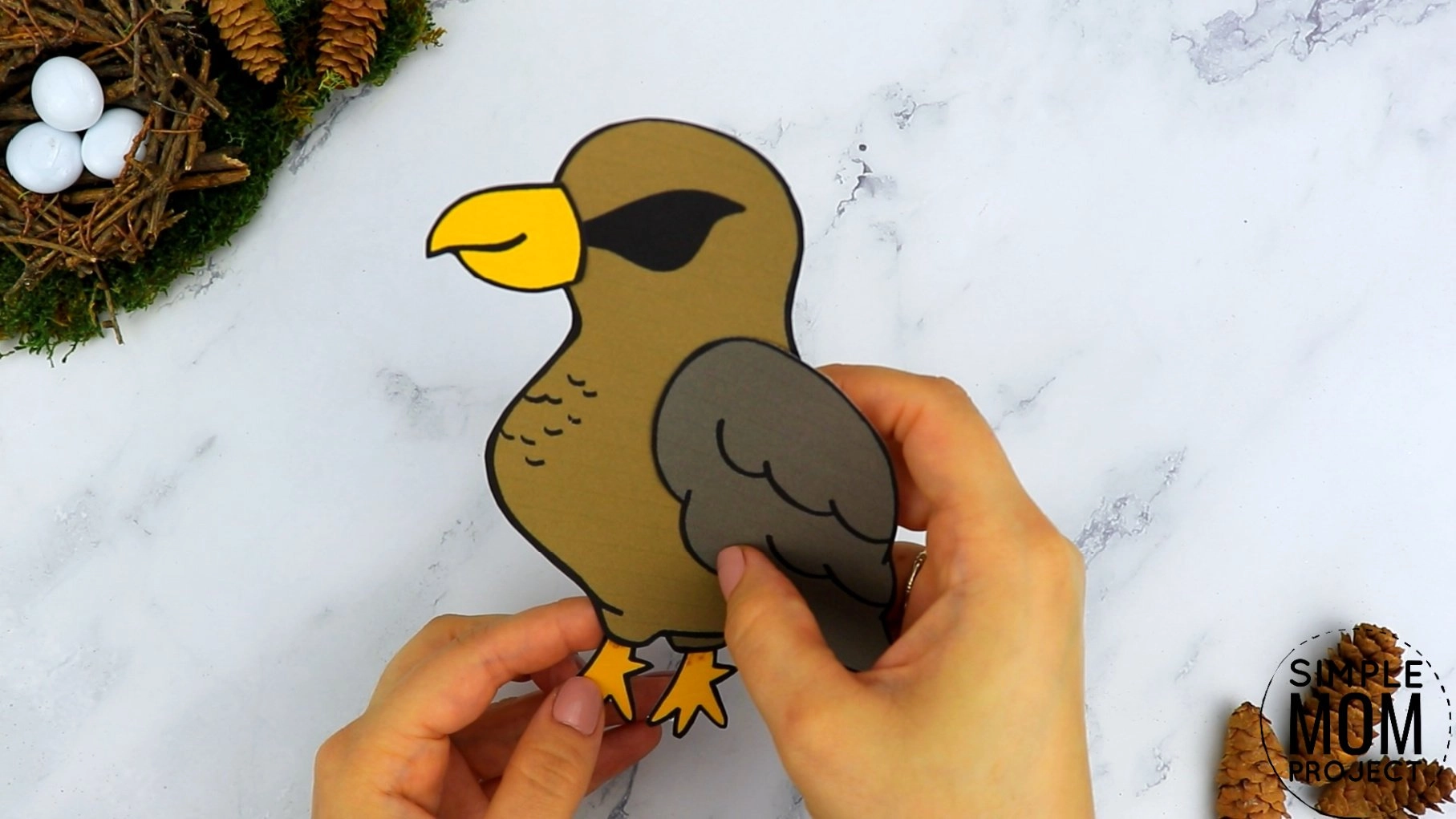 After that, glue on his claws.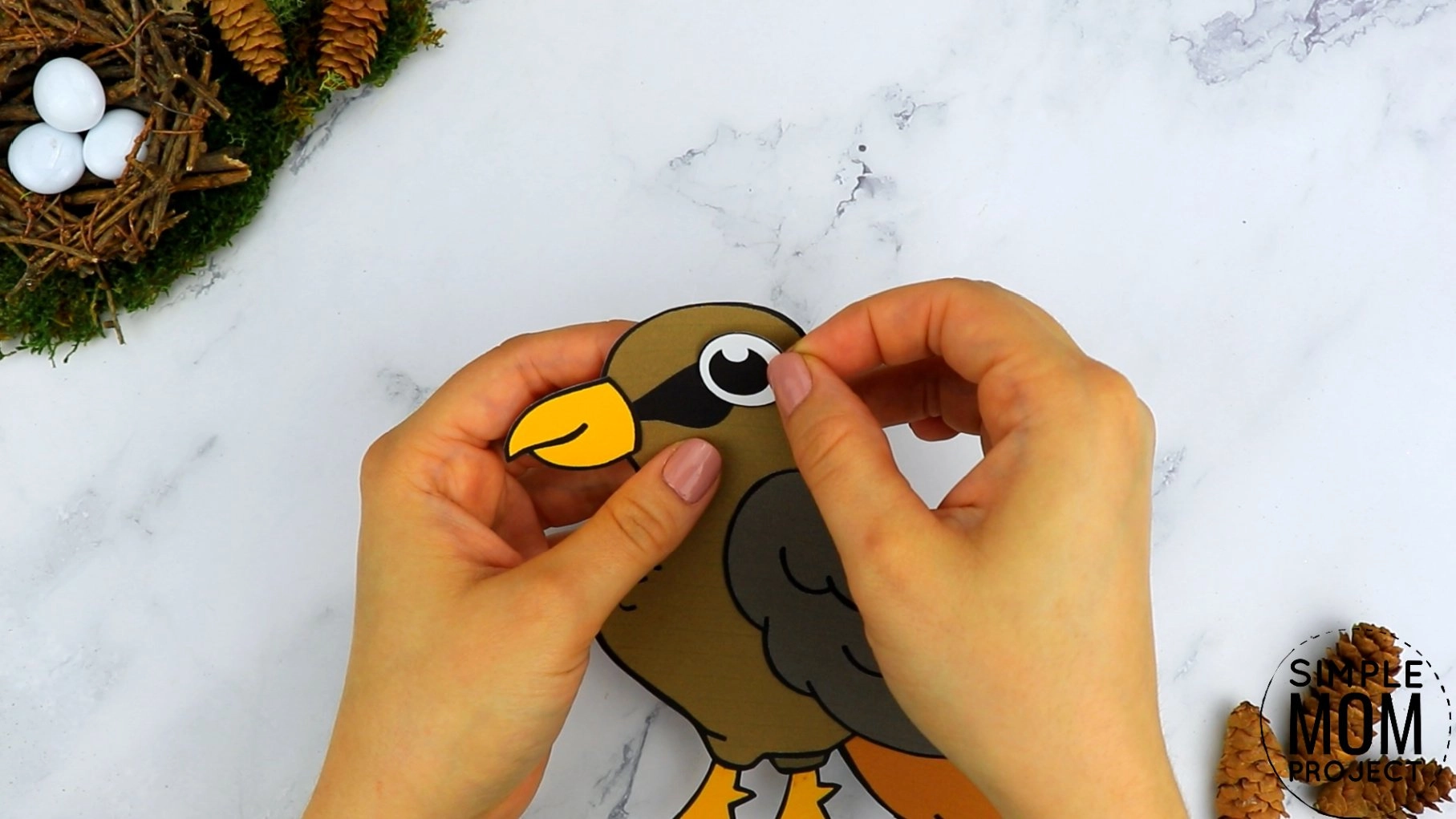 Finally, glue on an eye. If you want to spruce him up a bit, use fun googly eyes.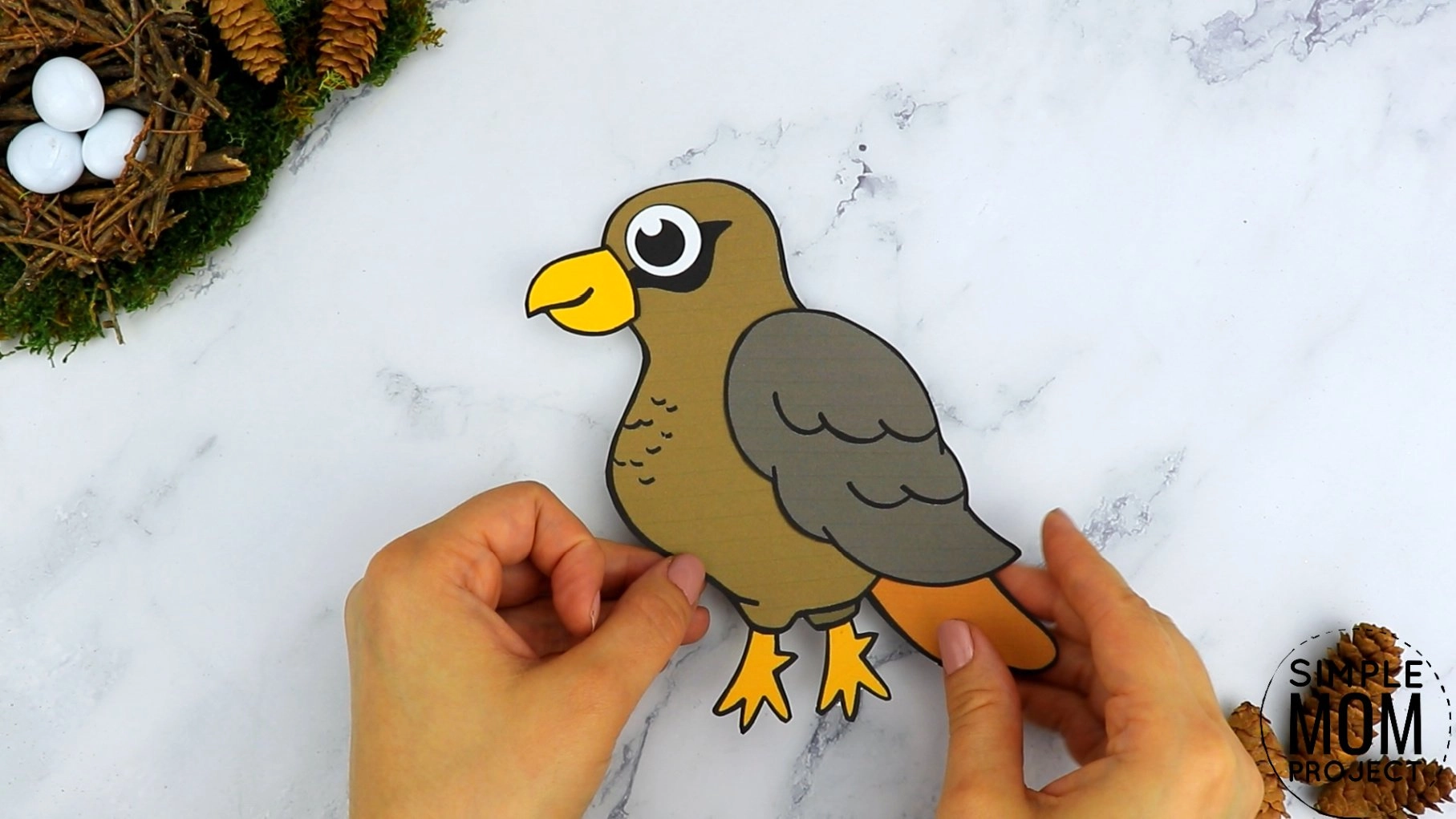 Your hawk craft friend is all complete.
Be sure to tell us in the comments what you will be using your new eagle buddy for.
You can glue him to construction paper, frame him, or write a fun message on the back and gift it to a special friend. The options are endless!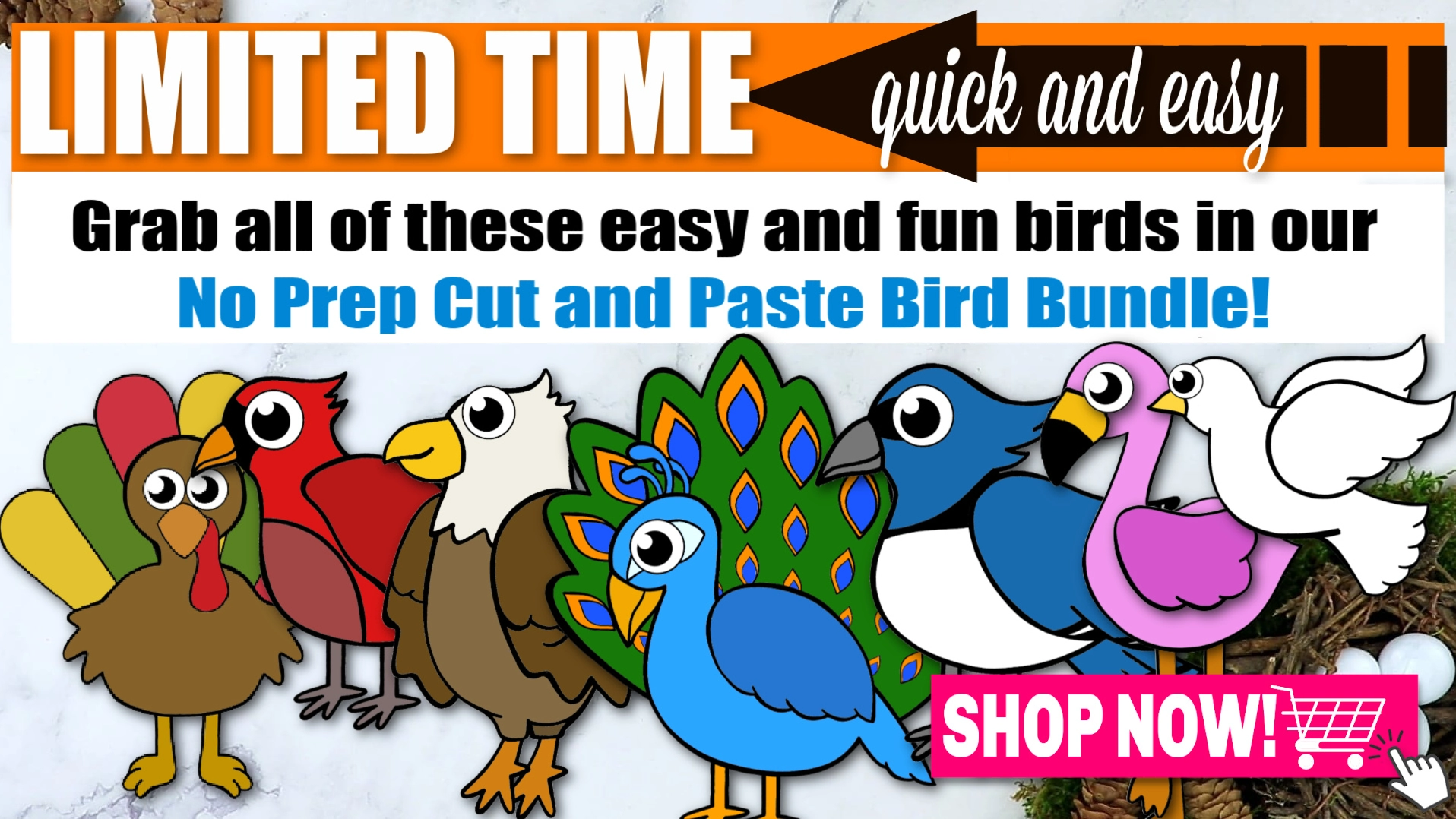 More Options to Choose:
You can print the blank version and trace the cut outs on card stock paper for a sturdier bird,
Print the color version for a simple and easy rainy day craft or,
Print the blank version and use it as a fun coloring sheet activity and then glue the pieces together.
Hawk Template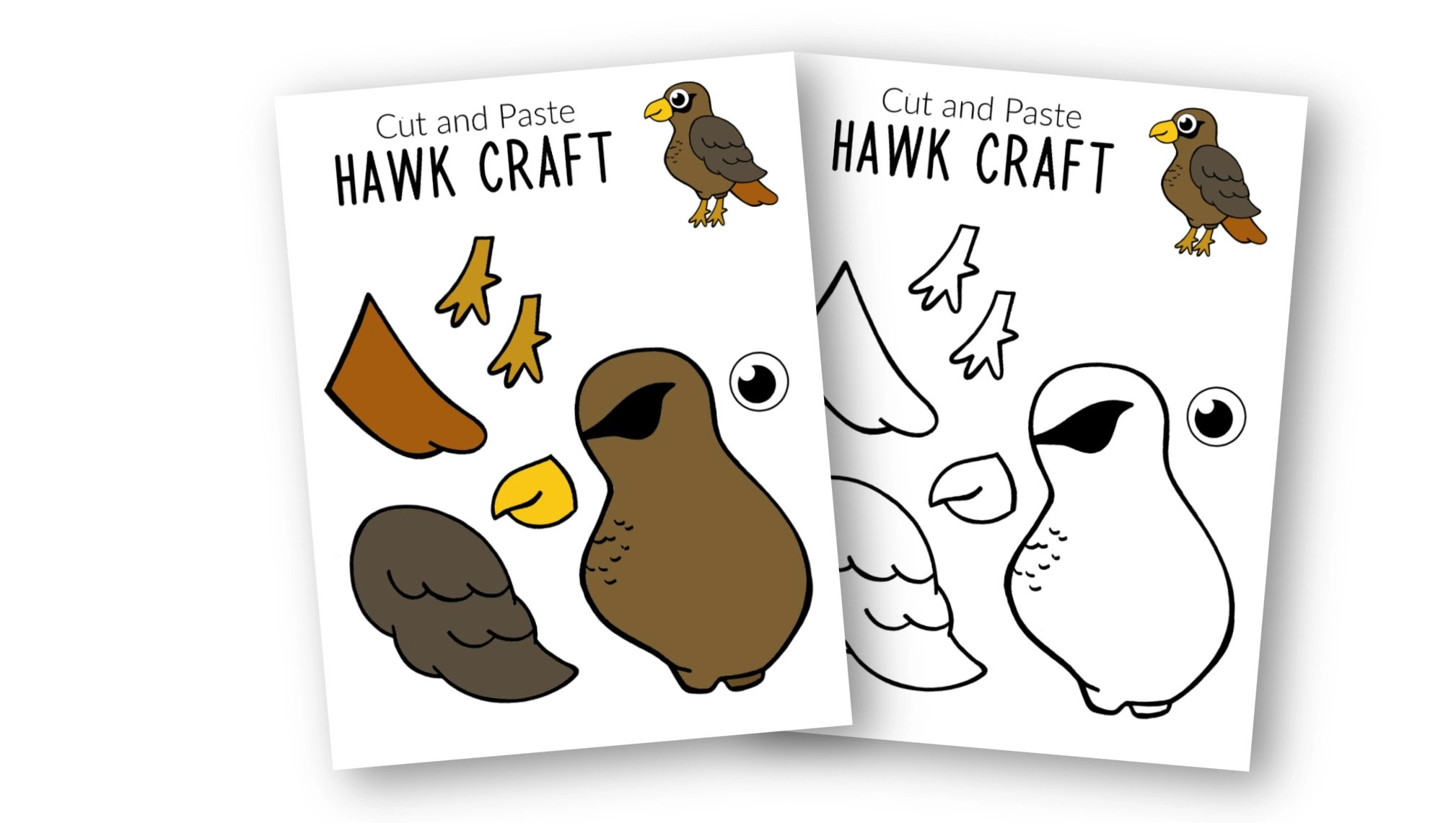 When you have finished, be sure to share your creation on Simple Mom Project's Facebook Page and follow me on Pinterest!

Kaitlen D.
More Fun Bird Crafts for Kids: